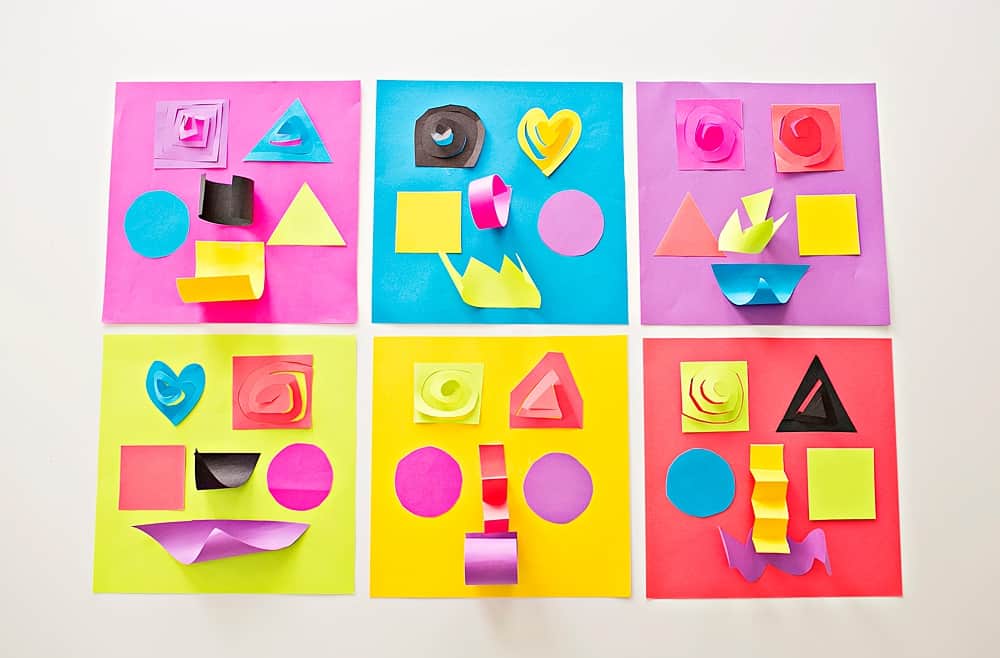 Using simple shapes is one of our favorite ways to explore art with kids. We found they're a fun but simple way to experiment with self-portraits, feelings and expressions through art, and also an easy way to introduce sculpture!
In the past we've created geometric cardboard shape sculptures, made crazy pasta sculptures, and played with popsicle stick art sculptures.
This project keeps the supplies to a minimum and the directions basic, so it's perfect for crafting beginners, young shape learners, or art enthusiasts looking for a quick project.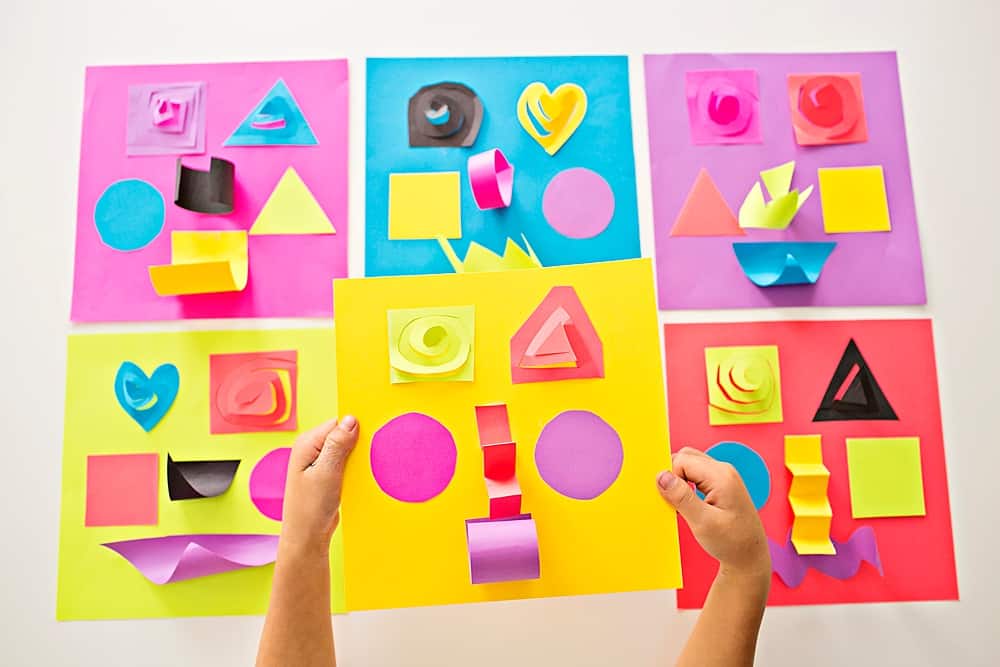 PAPER SCULPTURE PORTRAITS MATERIALS:
Scissors
A Glue Stick
Pencils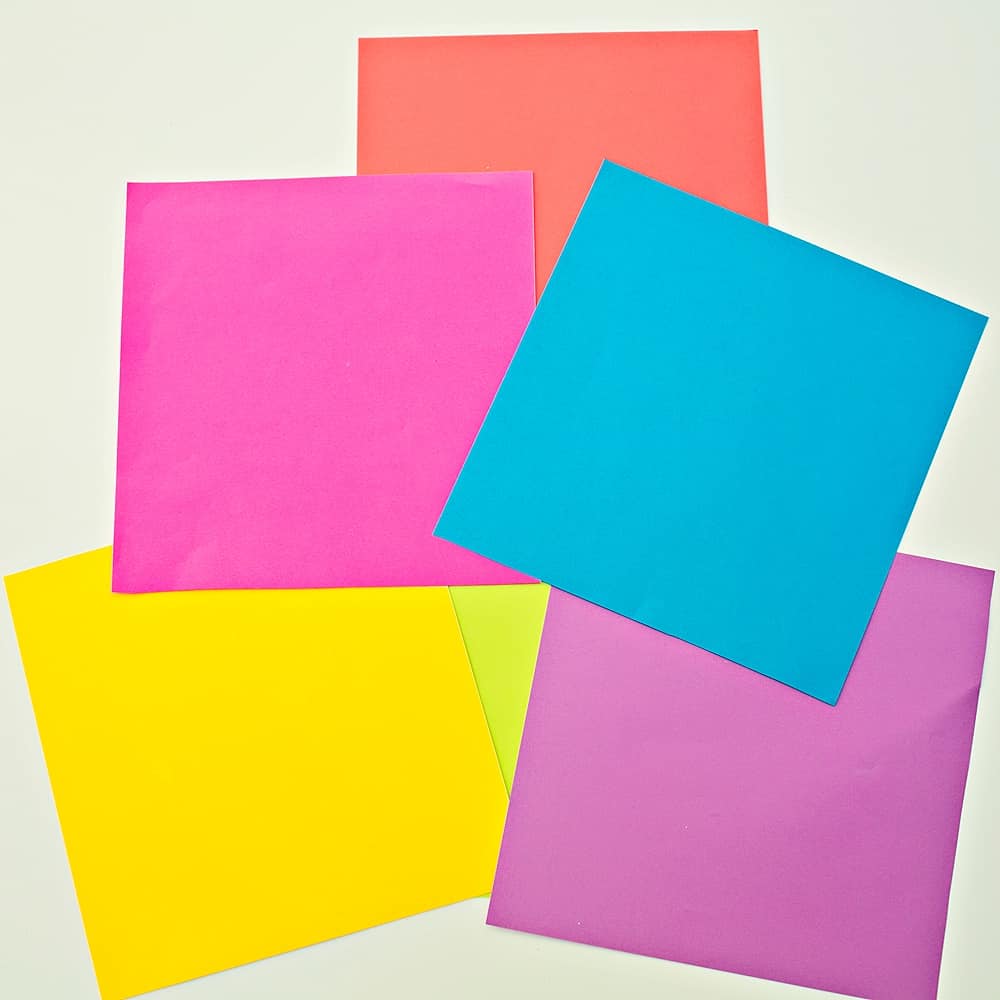 INSTRUCTIONS:
Step 1. Gather a few squares of colorful paper.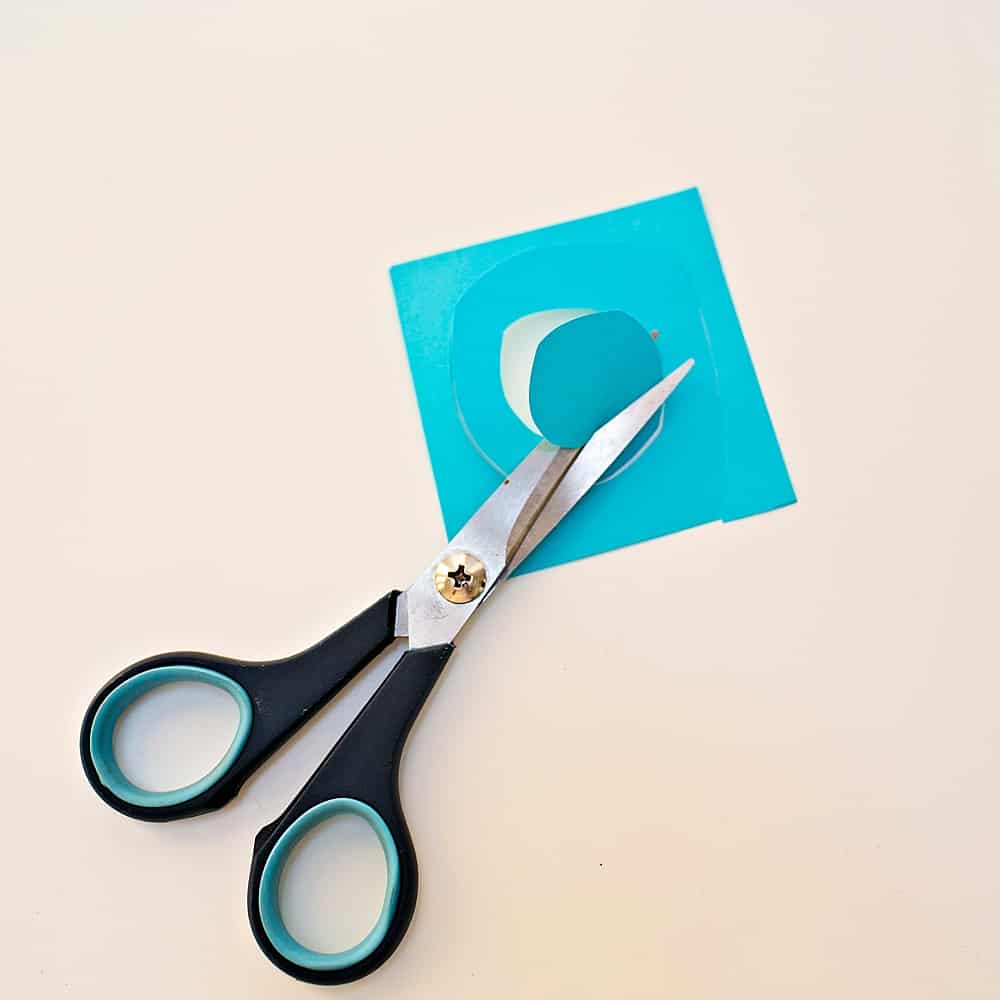 Step 2: Start by cutting out a variety of simple shapes in colorful paper – circles, squares, triangles, rectangles, diamonds, heart and more! You can cut also experiment with organic shapes.
This is a great way to practice scissor skills, cutting lines, curves and zig-zags.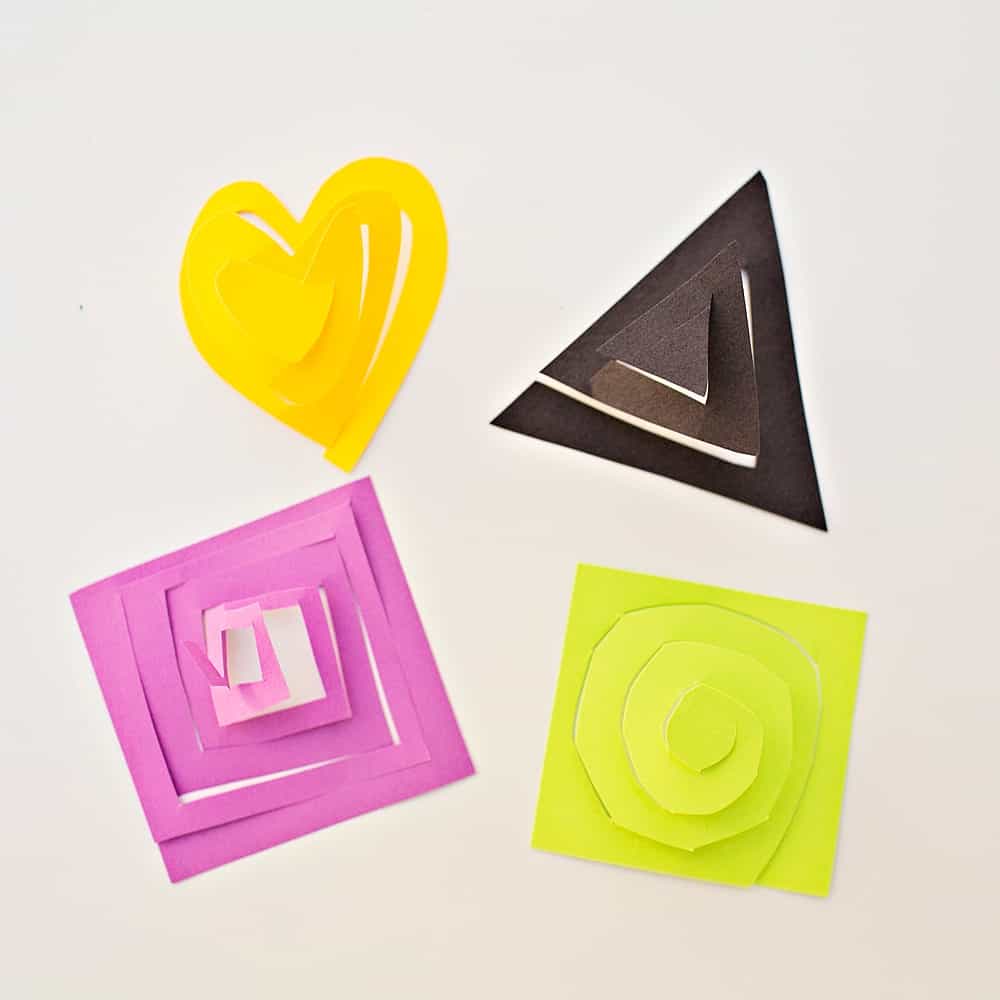 Step 3. To add a 3-D element to your paper sculpture portraits, cut your shapes in the same way we did above. Pull the center up to create a fun 3-D shape!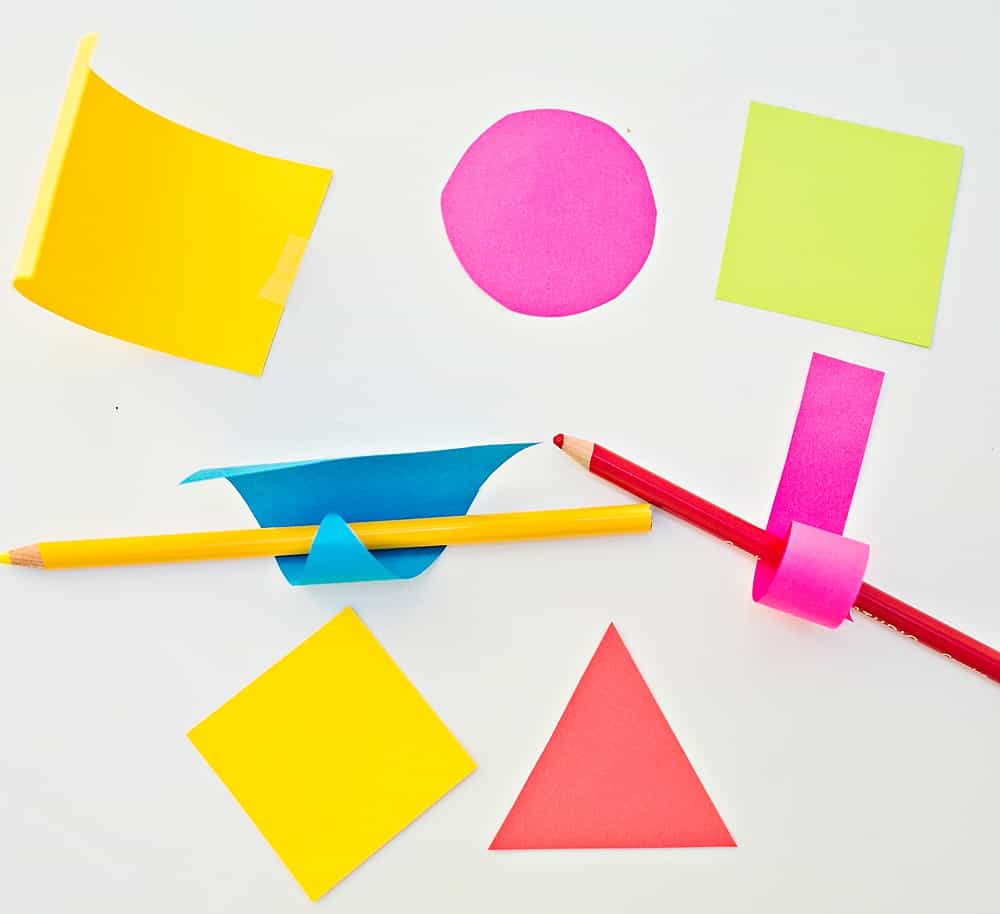 Step 4. You can also experiment with using different objects to give your cutout shapes an interesting form. Wrapping paper strips or shapes around pencils creates fun and interesting curved forms.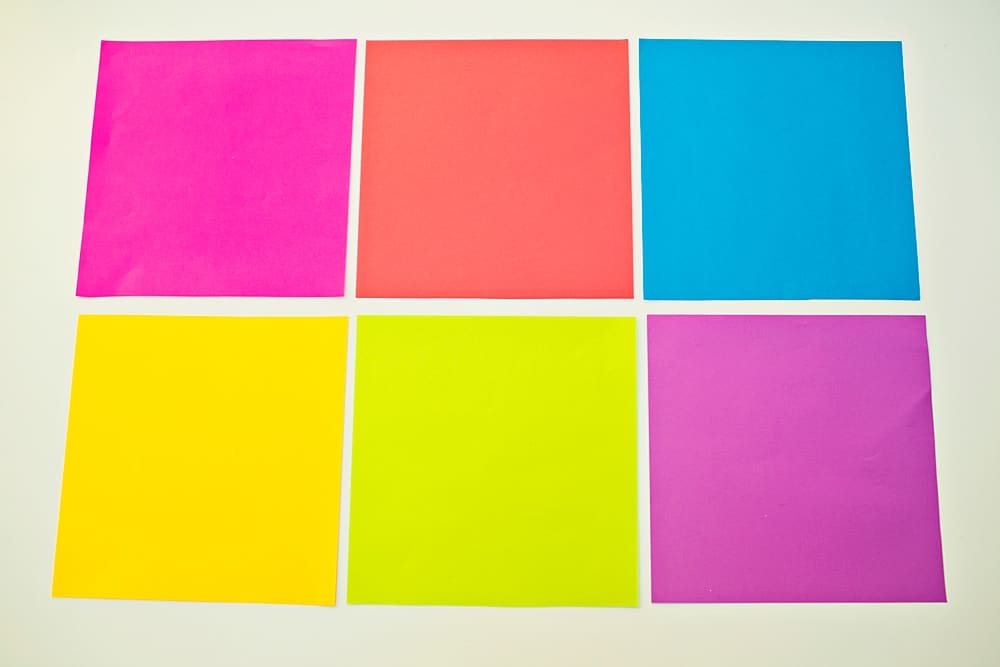 Once you have a selection of interesting shapes and forms cut, layout some large squares of paper.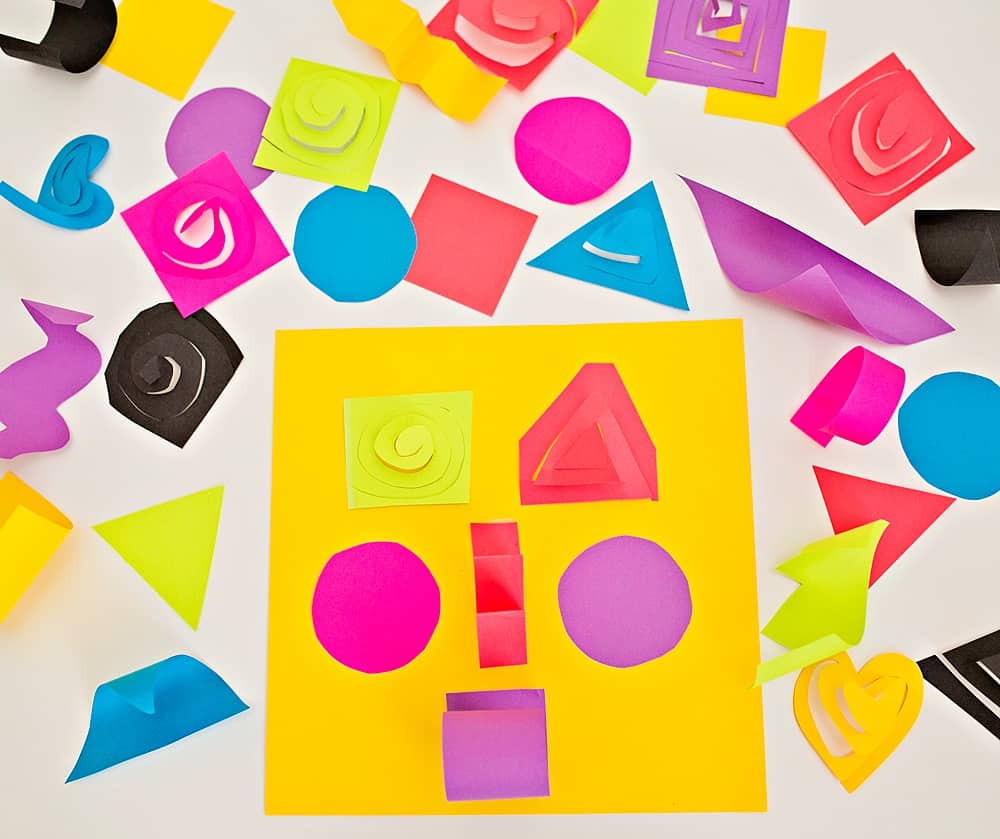 Step 5. Now you can start building your portraits. These shapes can be turned into a wide array of facial features to create a variety of funny faces!
Try different combinations of shapes, colors, and forms. When you've created a composition you like, use a glue to glue the shapes down.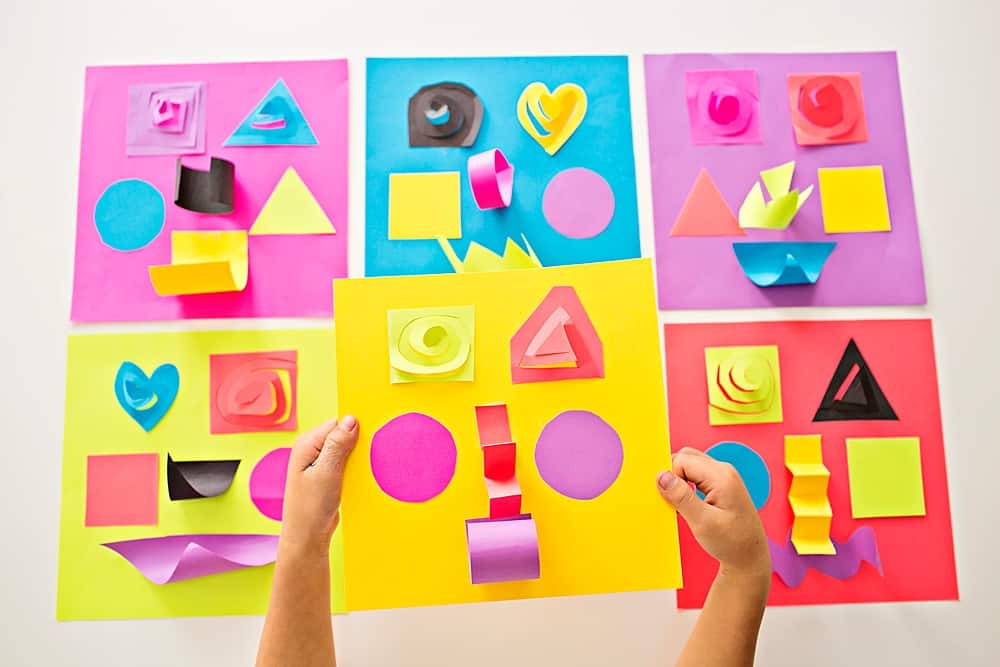 So cute! How do you experiment with shapes? If something three-dimensional seems like it could get complicated, this simple introduction to printmaking with kids is another fun way to make art with shapes. Or try this paint dot symmetry art for a simple project with stunning results!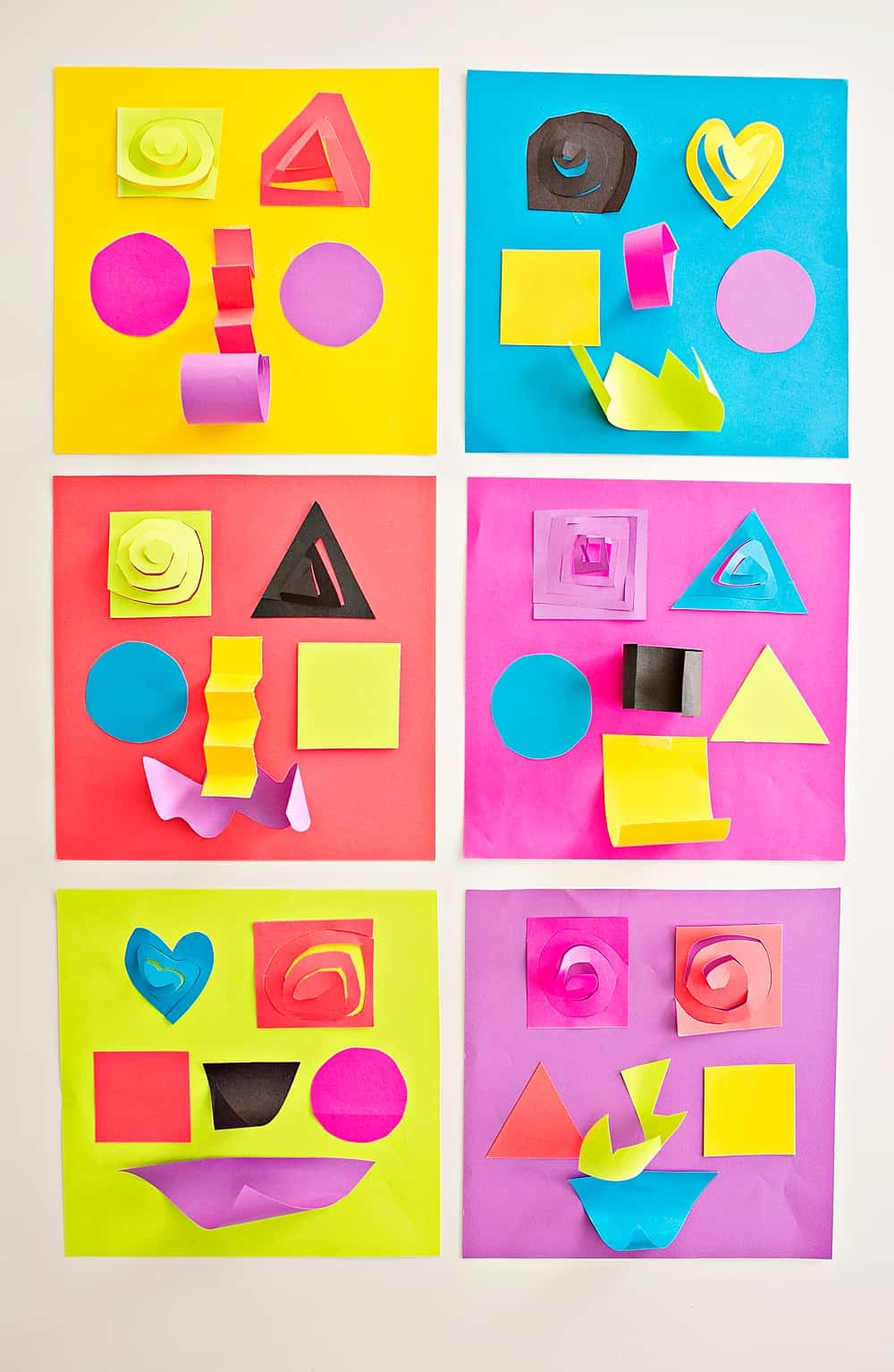 ---
Disclosure: Some of the links in the post above are "affiliate links." This means if you click on the link and purchase the item, we will receive a small affiliate commission. Regardless, we give our promise that we only recommend products or services we would use personally and believe will add values to our readers.