Just like the beginning understanding of colors, learning shapes is one of the primary staples of early year cognitive development. Through learning shapes, children are able to organize and categorize the world around them and exercise basic skills like the recognition of like versus different.
Here are 10 creative activities you can do at home, most with basic items, that can help you take your child on the fun journey of learning and understanding the different shapes all around us.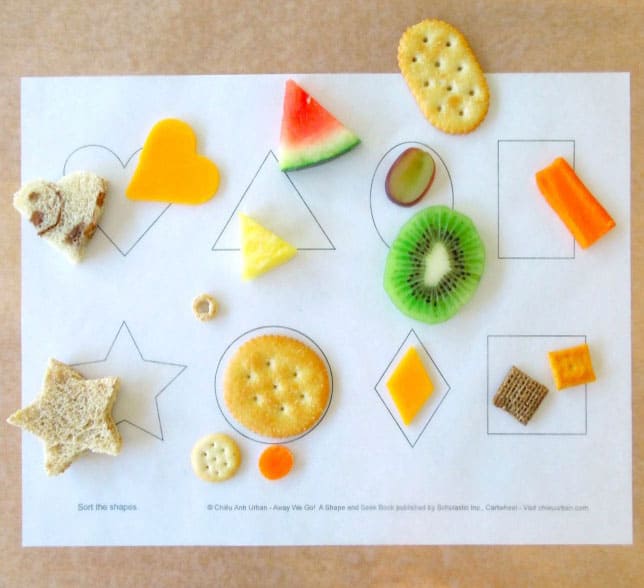 Sorting Shapes With Food (via B-Inspired MAMA) This activity, which includes a free printable template, allows kids to play with their food (for once). Of course, you may need to get a little creative for the star and diamond shapes!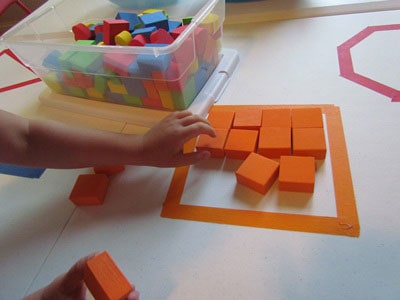 Shapes On The Table (via Teach Preschool) An open-ended learning activity, this shape exercise is table-based and calls for colored tape to define shaped areas on the table. It's a fun way work together collaboratively to sort out many shapes all at once.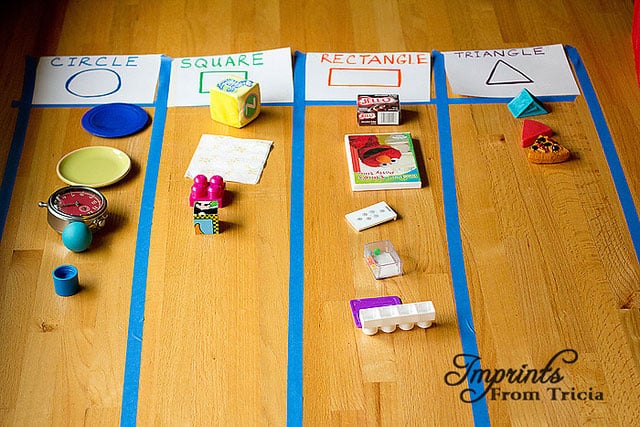 Graphing Shapes (via Imprints From Tricia) Here's a scavenger-hunt like shape activity that's easy to set up at home for a visual way to see what shapes lie on which "graph."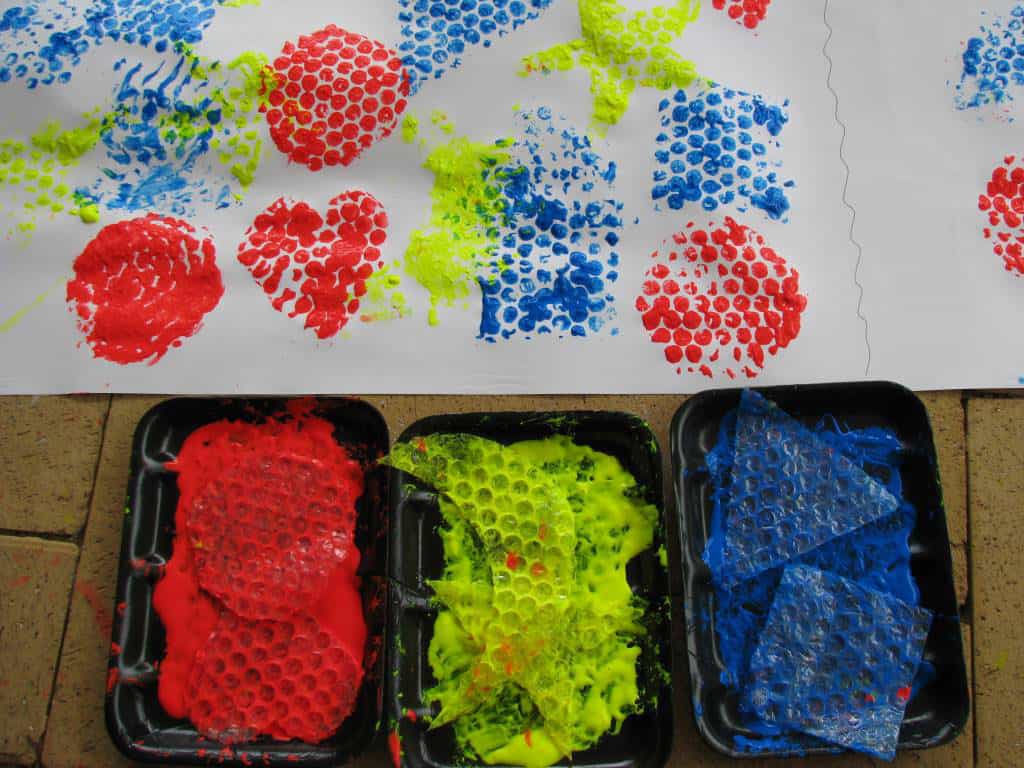 Bubble Wrap Painting Shapes (via Learning 4 Kids) Combining shape learning with creative play, this activity also helps with learning colors for double the fun!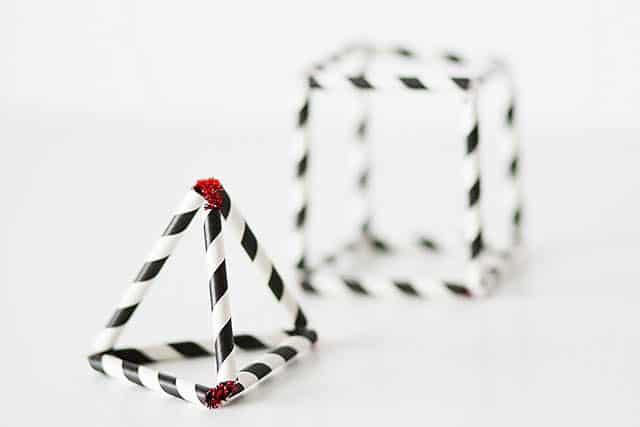 Shape Building With Straws (All For The Boys) Shapes can also be explored in three dimensions, such as this cool straw activity which shows you how to think outside the box.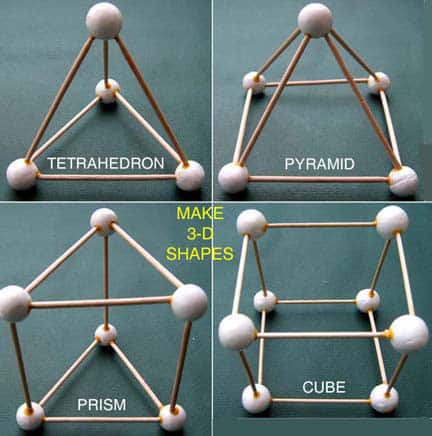 Toothpick Shape Structures (via Arvind Gupta Toys) A couple of basic materials is all you need to make shapes of all sizes, from simple 2D to more complicated 3D structures. This cool tutorial shows you how to go from building triangles to tetrahedrons and more!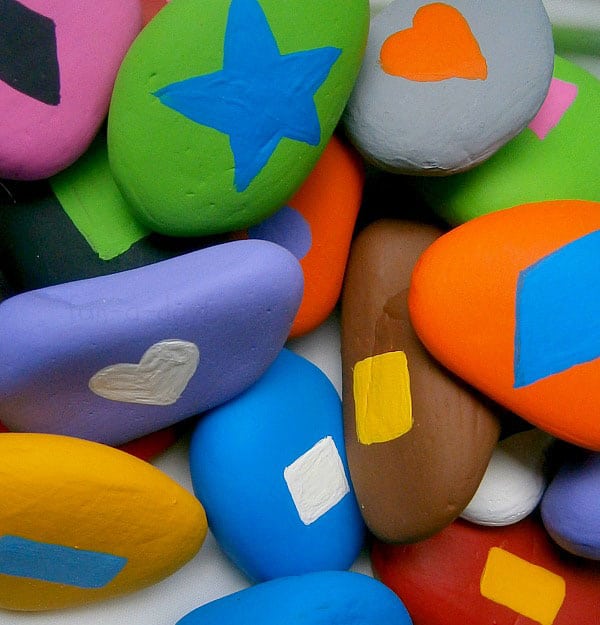 Rainbow Rock Shapes (via Fun-A-Day) Here's another great colors and shapes activity that uses brightly painted rocks, combining two learning activities into one.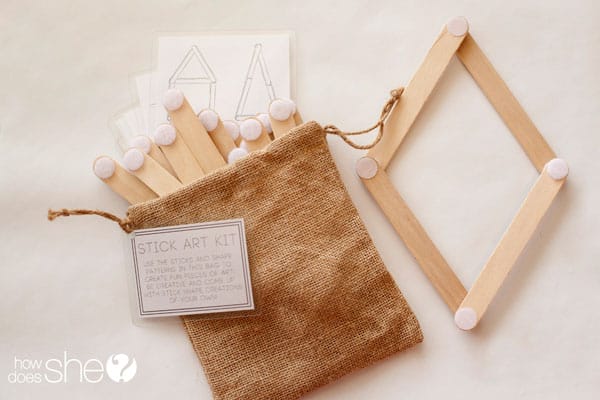 Stick Art Kit (via How Does She) Make a set of popsicle stick toys with this easy craft which would also make a wonderful gift. Free printables are included as well as a handy shapes guide that can be built up using this clever set.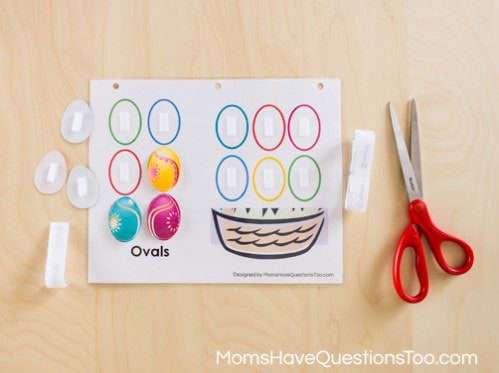 Shapes Quiet Book (via Moms Have Questions Too) For a shape exercise that can be taken on-the-go, try making a "Shape Quiet Book". This neat activity allows your child to match shapes within the pages of a book, that you can create with the help of free printables included.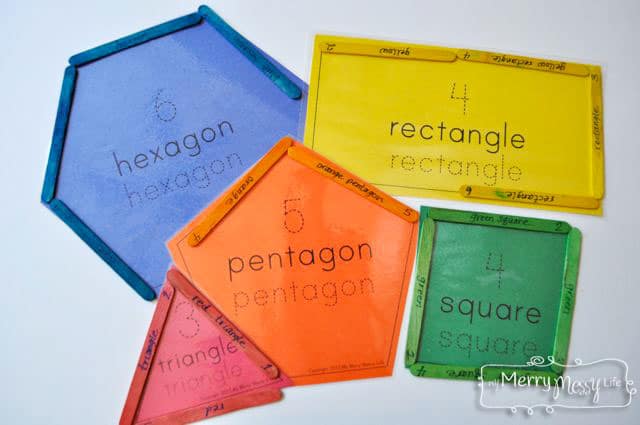 Learn Shapes With Craft Sticks (via My Merry Messy Life) A Montessori-inspired activity, this shape exercise (which includes a free printable), combines a number of helpful hands-on activities including writing, shapes, colors, and counting.