Printmaking is a fun art project you can do with kids that results in beautiful textures and colored patterns. An easy way to do it is on long rolls of paper with textured rubbing plates, like these fantastic ones from Lakeshore Learning. I recently had fun with the kids testing these out two ways: with paint and crayons.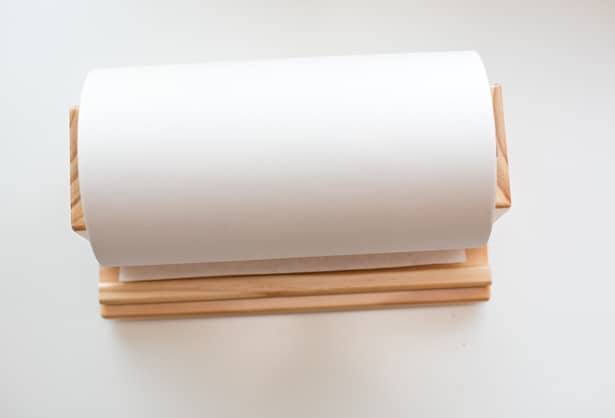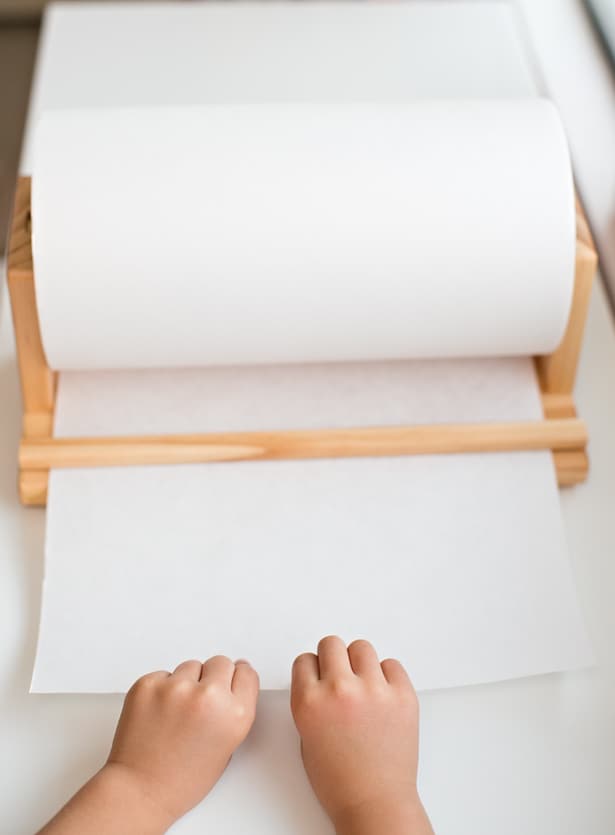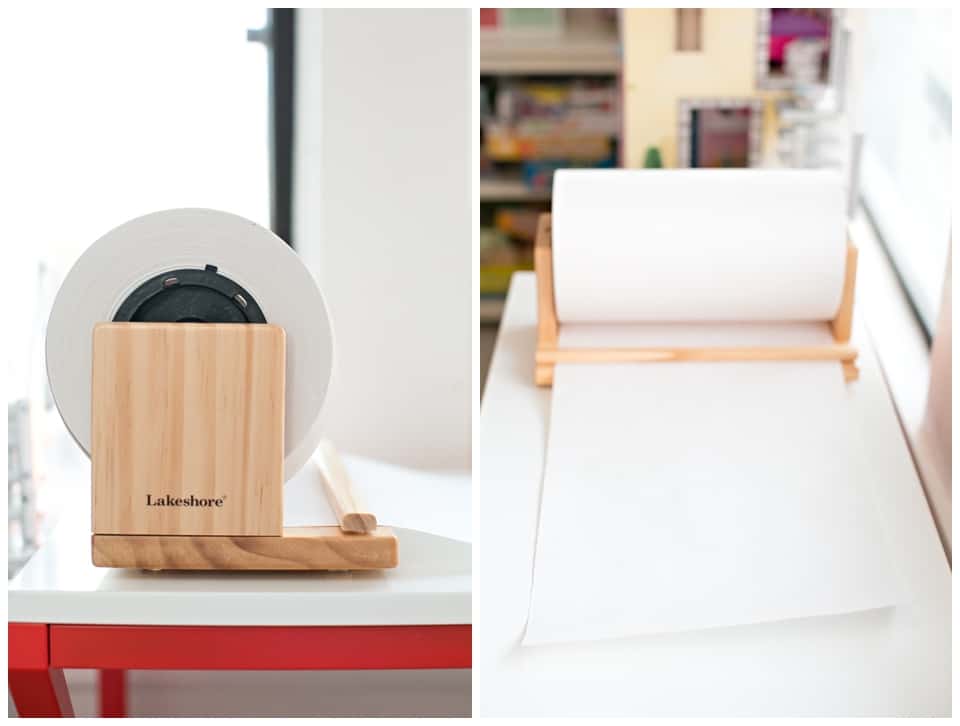 It helps to set up your printmaking with long rolls of butcher-like paper. We love this wooden Tabletop Paper Center which comes with a 400 ft roll of all-purpose paper with a safe wooden "cutting edge." All you have to do is insert the paper through the slit and it rolls out smoothly to fit the length of your table.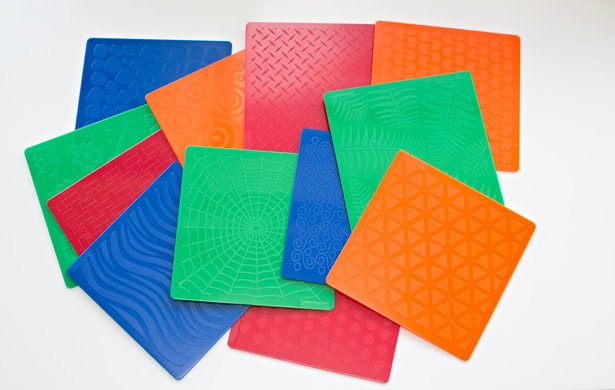 For our printmaking, we used these textured rubbing plates which come as a set of 12 (6″ x 6″) squares. There are tons of kid-friendly, fun patterns on them such as stripes, flowers, zig zags, polka dots and more.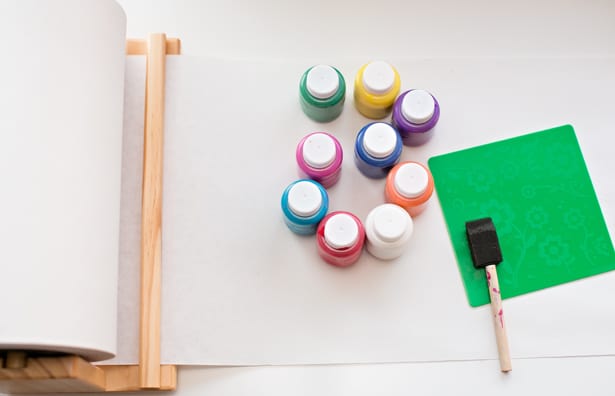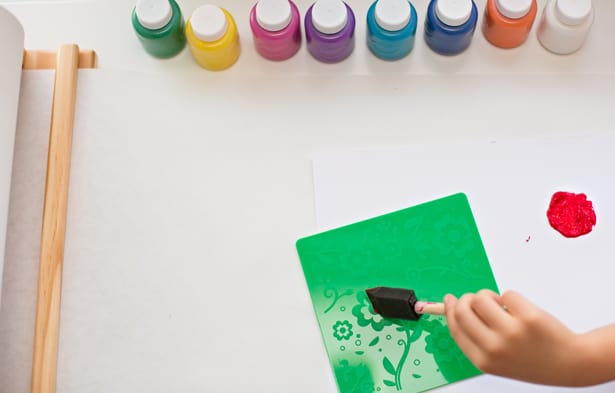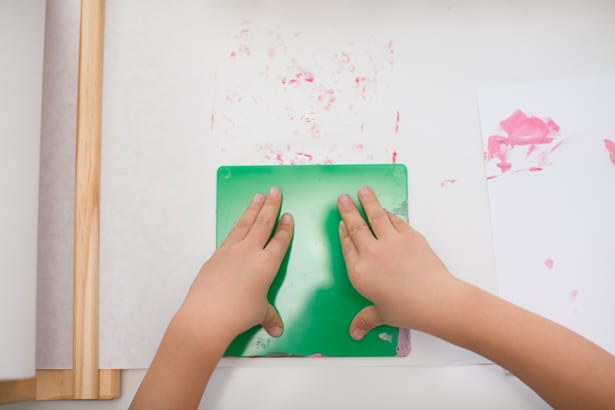 For our first printmaking technique, we simply dabbed paint with a foam brush onto the plates and pressed them down the paper. We used washable paints which made it a breeze to rinse off the plates and use them again.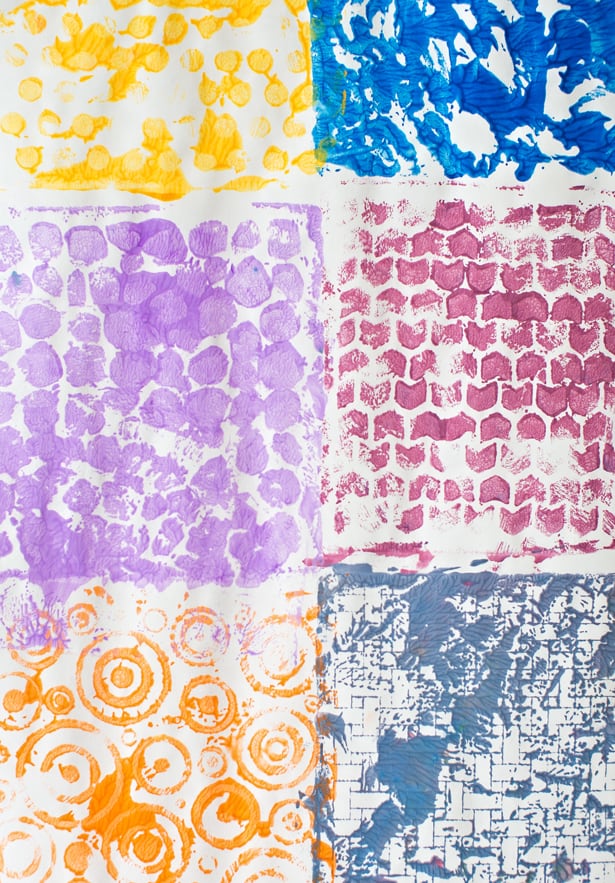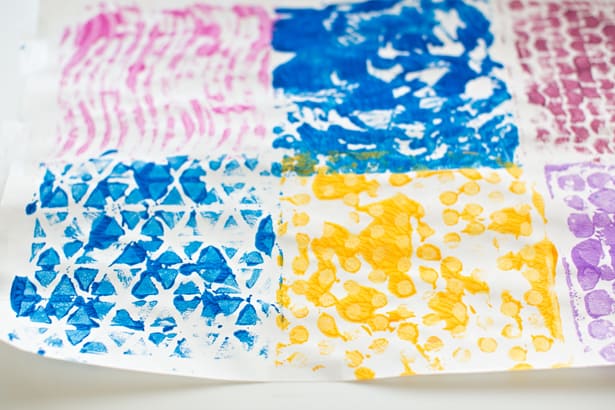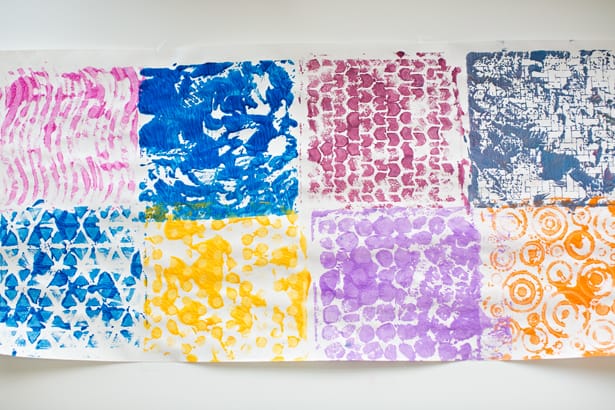 Both my kids (3 and 6) were able to do this activity with hardly any help. They loved choosing and mixing the colors, patterns on the plates, and pressing them down the paper. The results are vibrant prints that make beautiful art displays, which we immediately hung up to admire.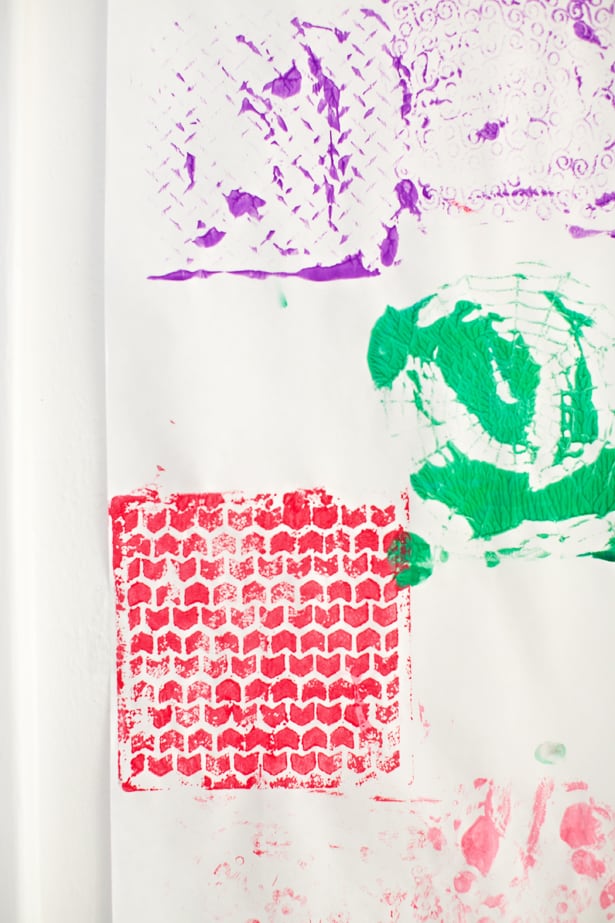 With some trial and error, we realized that the trick to getting bold prints to come through was dabbing the plates (making sure it's well saturated but not dripping with paint) all over with the foam brush, instead of brushing paint on.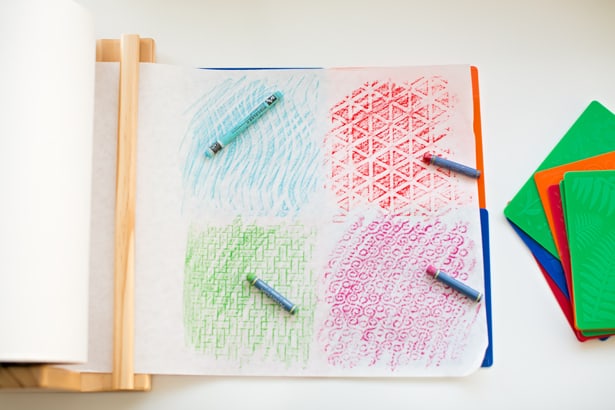 The next day, we tried a second printmaking technique with crayons and pastels. This was less messy than the paint but created equally pretty prints. Simply rub pastels or crayons onto the plates placed underneath the paper.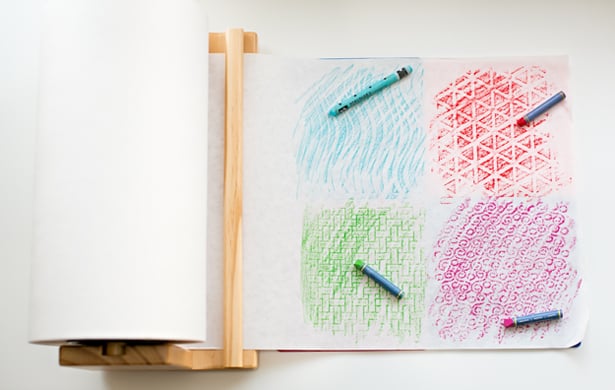 I can see so many applications for these cool rubbing plates – handmade cards, tote bags or framed art prints. The kids had so much fun learning how to make their own prints!
Do you enjoy printmaking with the kids? What are some of your favorite ways to do it?
Thank you to Lakeshore Learning for letting us preview their Safe Tabletop Paper Center and Rubbing Plates. Visit Lakeshore Learning for more crafty resources and products and receive an additional 20% off any product good through 3/31/15.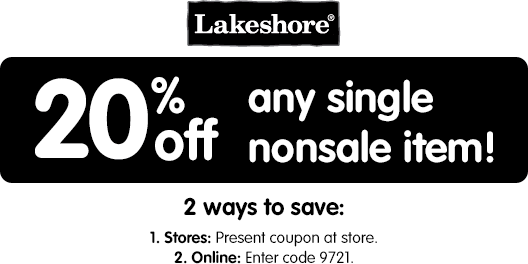 (Disclaimer: I received products from Lakeshore Learning to review with no additional compensation. All opinions expressed are my own.)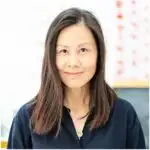 Agnes Hsu is a mom of three and has been inspiring parents and kids to get creative with easy activities and family friendly recipes for over 10 years. She shares her love for creative play and kids food to her 2MM+ followers online. Agnes' commitment to playful learning and kindness has not only raised funds for charity but also earned features in prestigious nationwide publications.