A pillow makes a fun decor you can make to show off your kid's art! Find out how easy it is to make with this tutorial – an easy beginning sewing project for kids. We made these on a recent playdate with my daughter's friend and they were a big hit!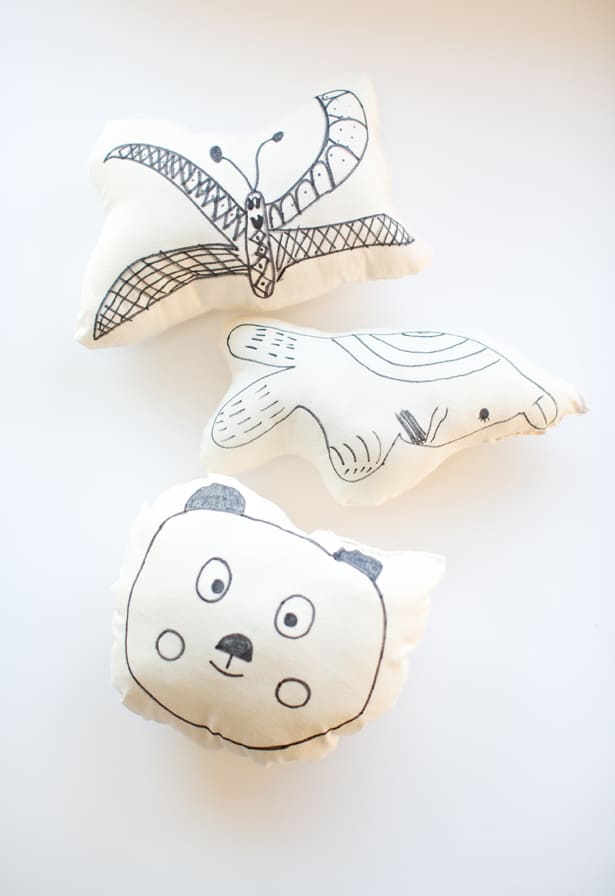 DIY Kid's Art on Pillow – Materials:
– Muslin material (inexpensive material found in fabric stores or online)
– Sewing machine
– poly filling to stuff the pillow (like this or commonly found in any craft or fabric stores)

– sewing machine, pins, needled and thread, scissors
– Black Sharpie marker
Instructions: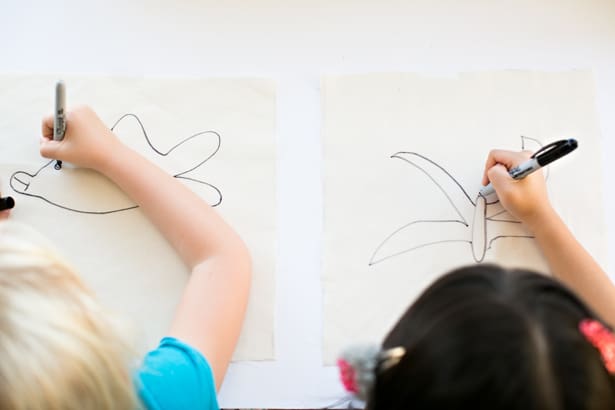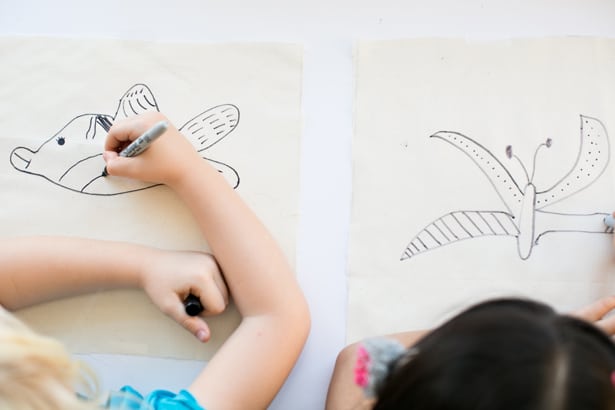 Step 1. For each pillow cut out two square pieces of muslin measuring 12″ x 12″ each. Of course you can make your pillow smaller or larger, but that is the size we decided on for our "canvas."
Step 2. Have each child draw a shape, creature or animal on one piece of muslin. The goal here is to cut around it to make a pillow the shape of what they've drawn out.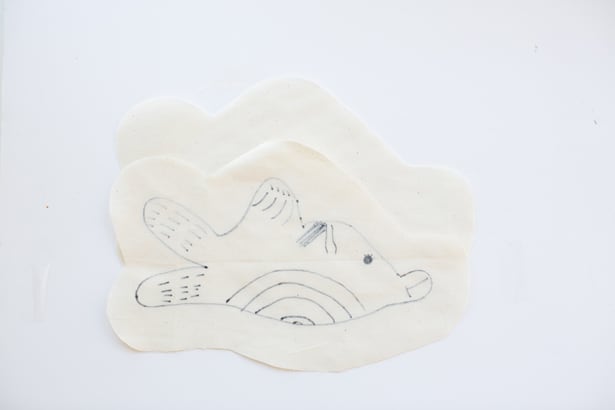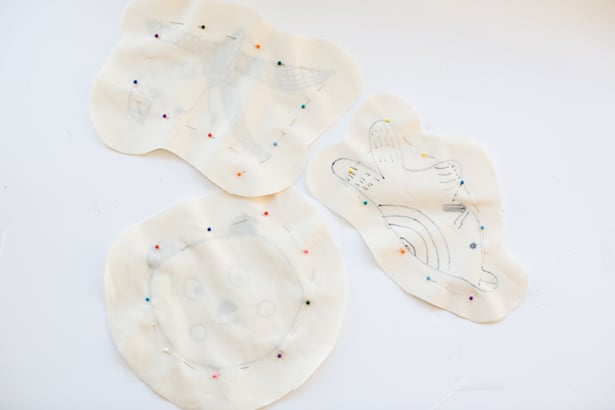 Step 3. Overlay the reverse of your child's drawing over another square of muslin fabric. Cut around the shape and then pin down.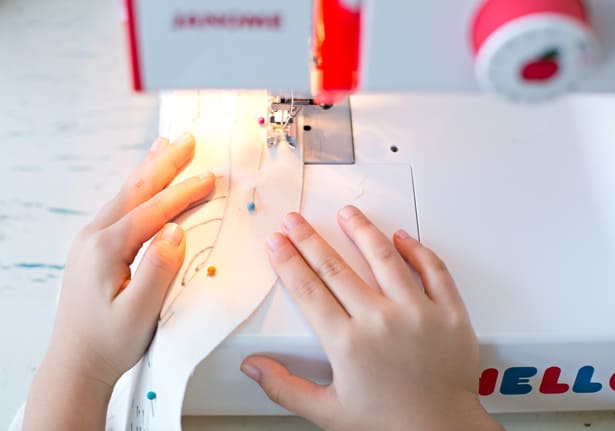 Step 4. Assist your child to sew around the shape, leaving a 1/4″ seam allowance. Make sure to leave a hole about a 3-4 inches long so you can later add the stuffing.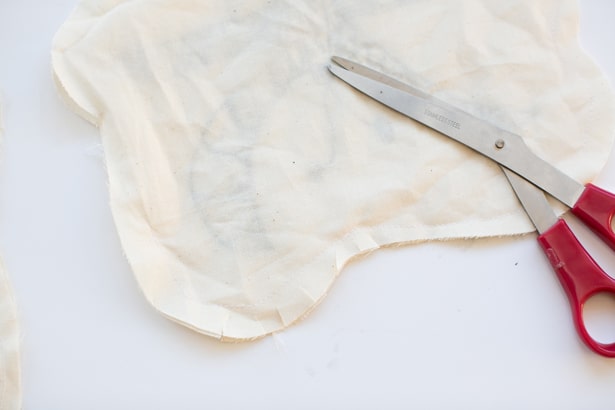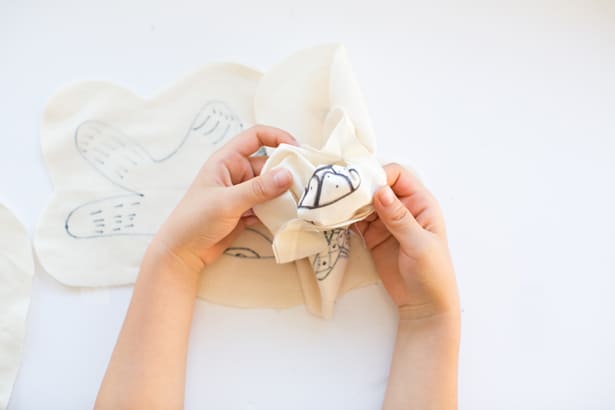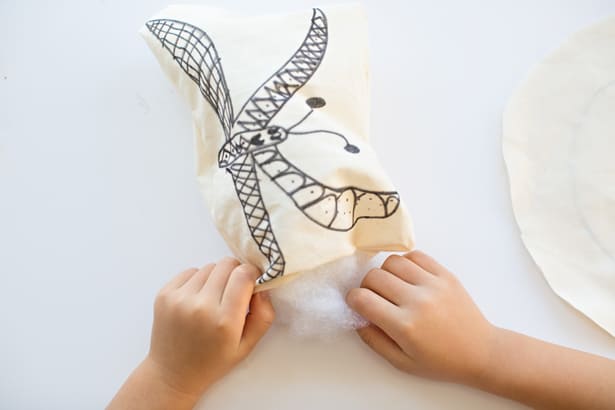 Step 5. Clip the curves of your pillow with scissors so the fabric won't look "bunchy" when filled. Reverse your pillow and stuff with filling.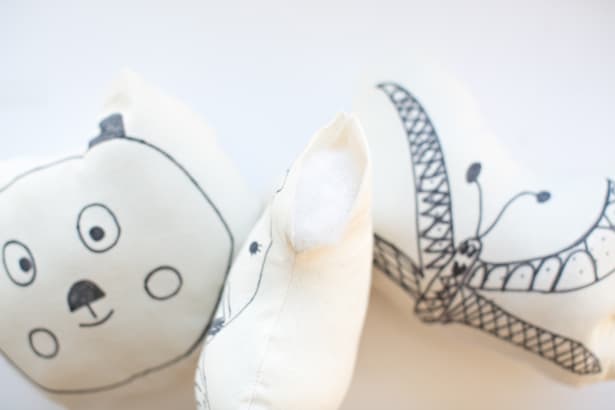 Step 6. Close up the hole with your needled and thread. We used a blanket stitch but of course you can do use any stitch you'd like. Young kids won't have the fine motor skills to do this, so an adult is needed for this step.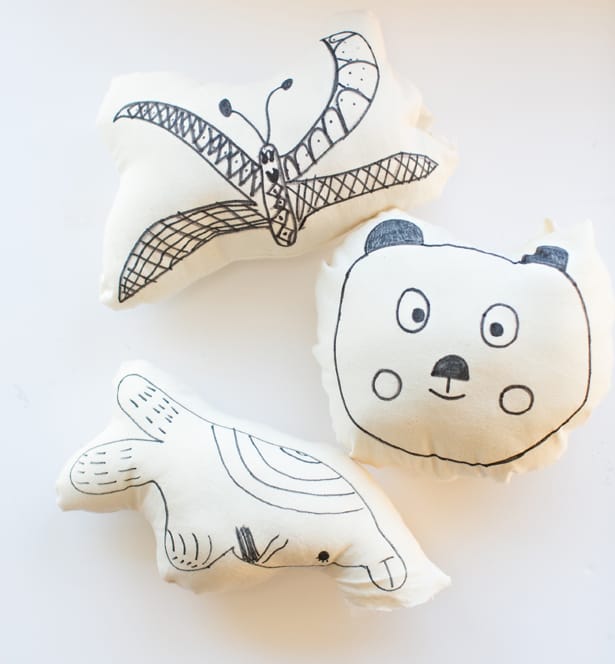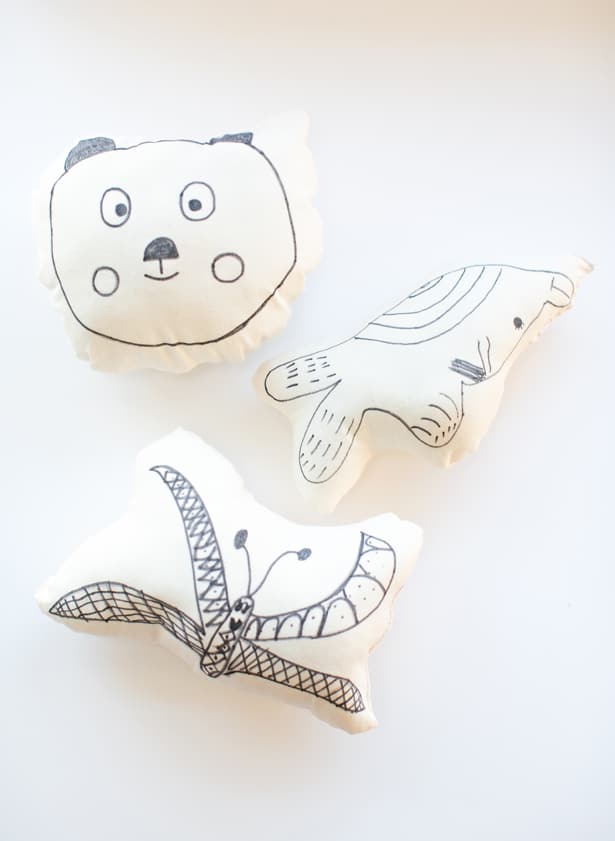 The pillows came out so cute and the girls loved seeing their art on the them!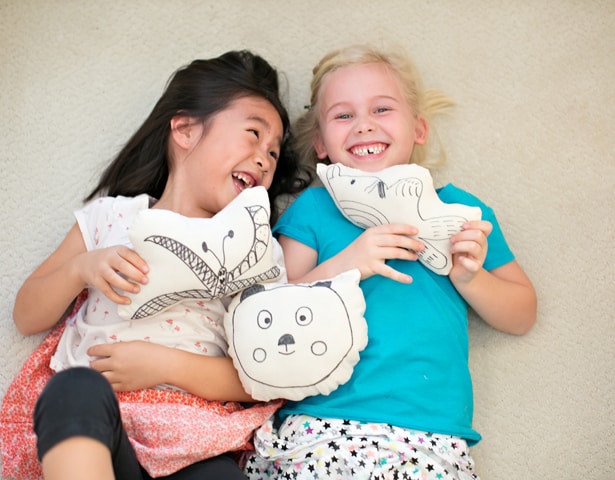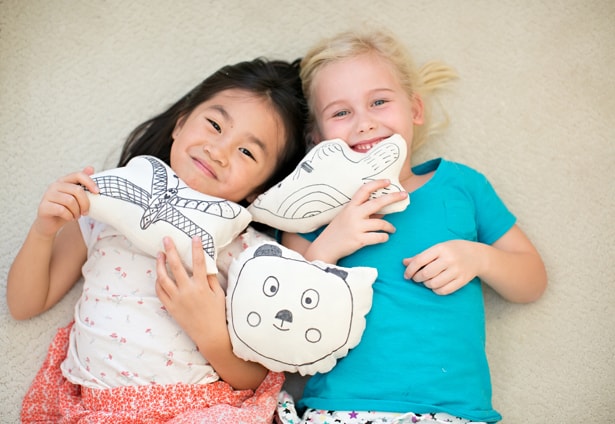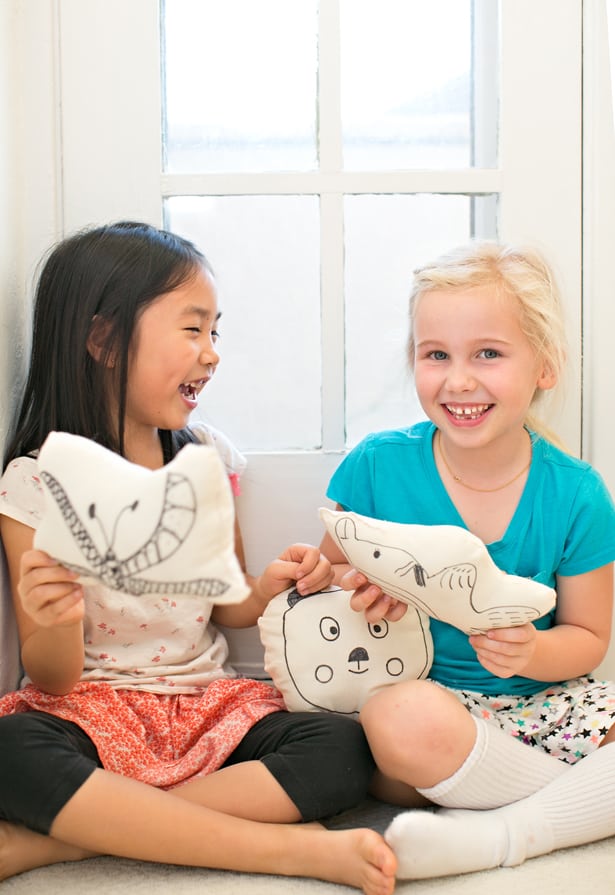 They loved playing with the animals they made (as you can tell!)
Later on they went home and colored in their pillows with colored markers, so that is definitely something you can do right from the beginning if you want a more colorful pillow.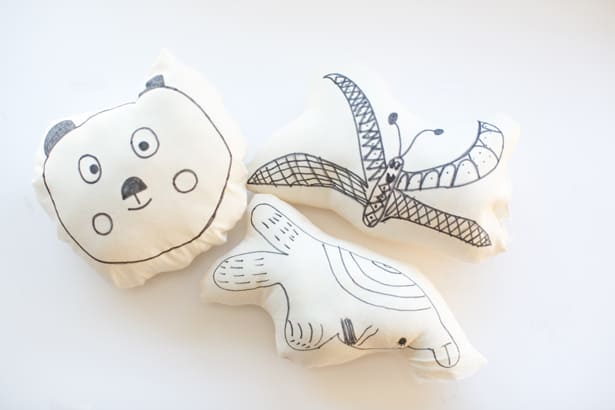 Do you like sewing with kids? What are some easy projects you've enjoyed making?
Take a look here for more creative projects for kids!
______________________________________________________________________________________________________
Disclosure: Some of the links in the post above are "affiliate links." This means if you click on the link and purchase the item, we will receive a small affiliate commission. Regardless, we give our promise that we only recommend products or services we would use personally and believe will add values to our readers.