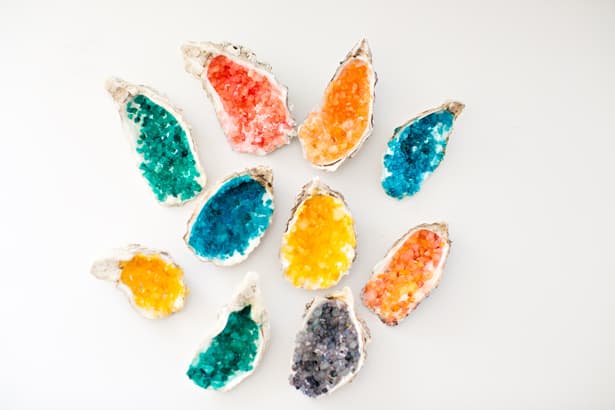 We took the kids recently to an oyster farm and they had so much fun collecting fallen oyster shells. We decided to turn them into these pretty rainbow crystal bowls. They're perfect for storing small treasures, accessories or jewelry, and make beautiful handmade gifts from the kids!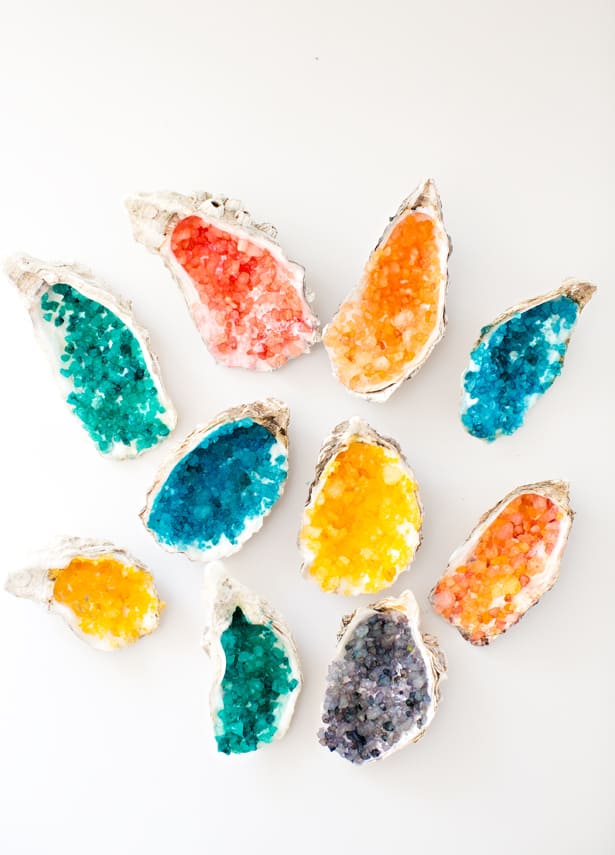 Rainbow Crystal Shell Bowls – Materials:
– Oyster shells (we collected these on the beach, but you can use any sorts of large seashells which can also be found at many craft stores)
– rainbow crystals (see how we made them using just two ingredients!)
– Mod Podge
– Foam brush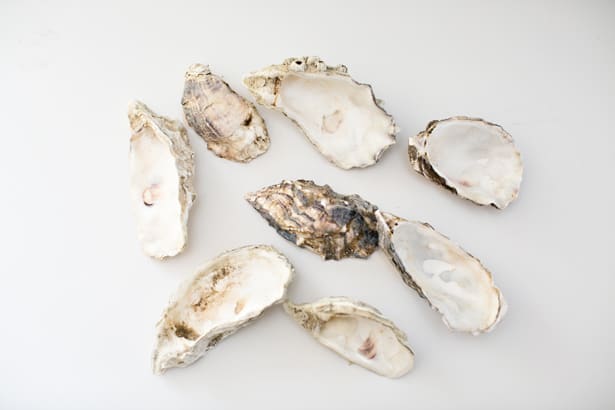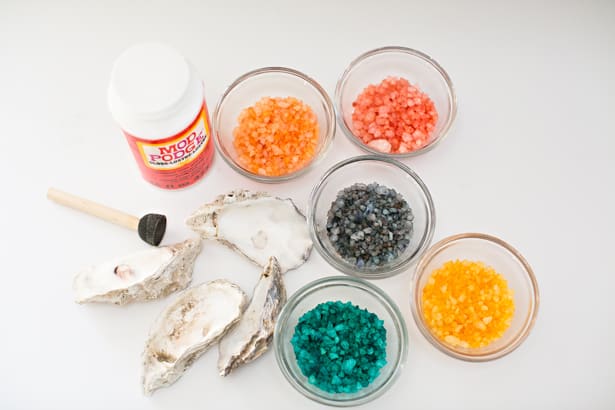 Instructions: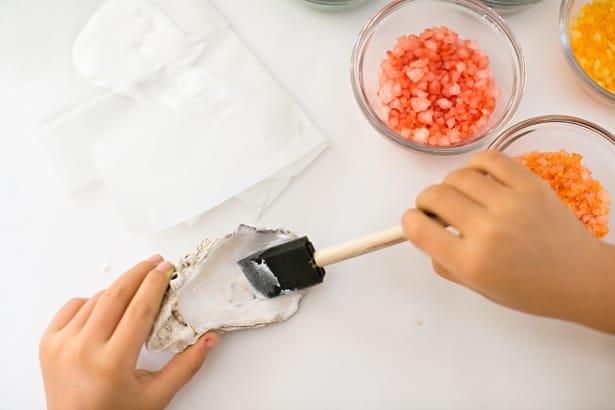 Step 1. If you collected shells from the beach, wash them in warm and soapy water first and dry them well. Using your foam brush, apply a liberal amount of Mod Podge to the interior of your shell.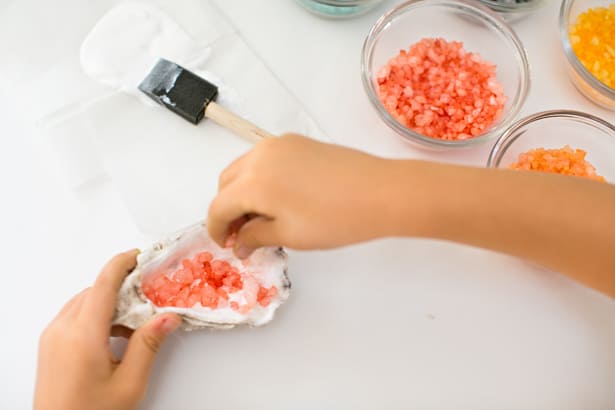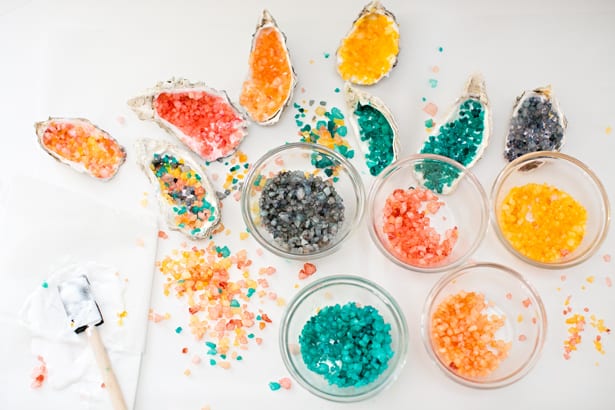 Step 2. Sprinkle your rainbow crystals over the Mod Podge, using your fingers to pack it in. Shake off excess crystals. Re-apply Mod Podge and crystals to any missing spots. Allow the bowls to dry completely.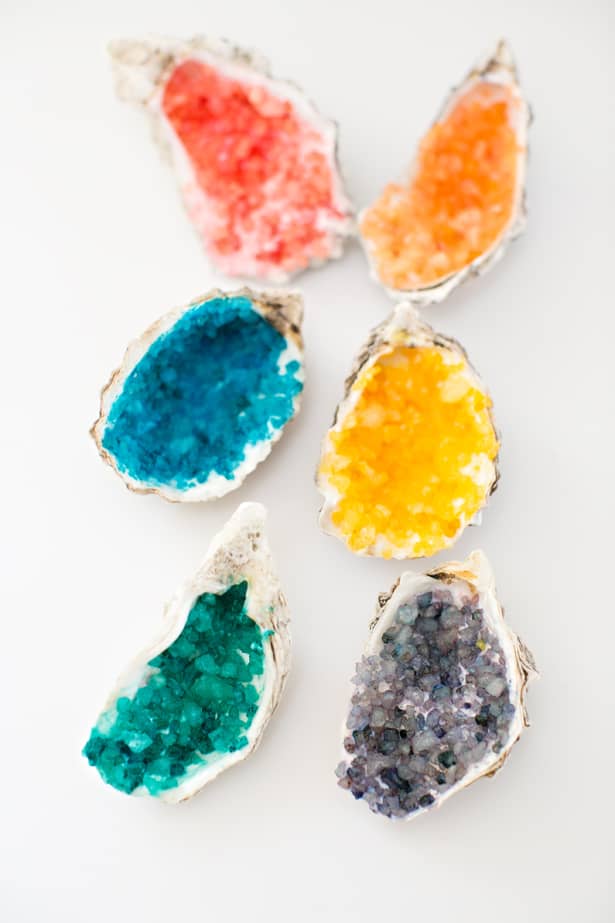 These sparkly shell bowls are so pretty and make and I love how we were able to re-purpose something we found in nature.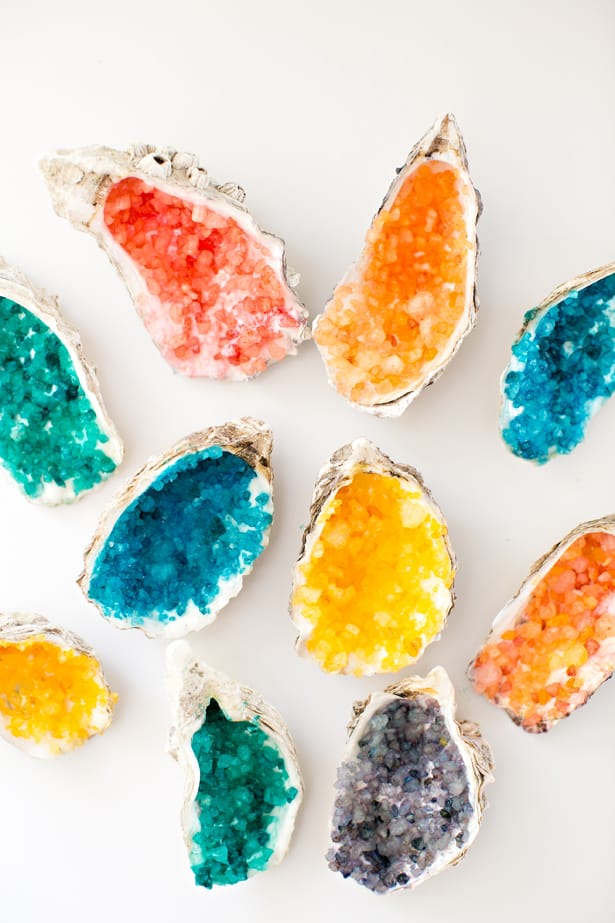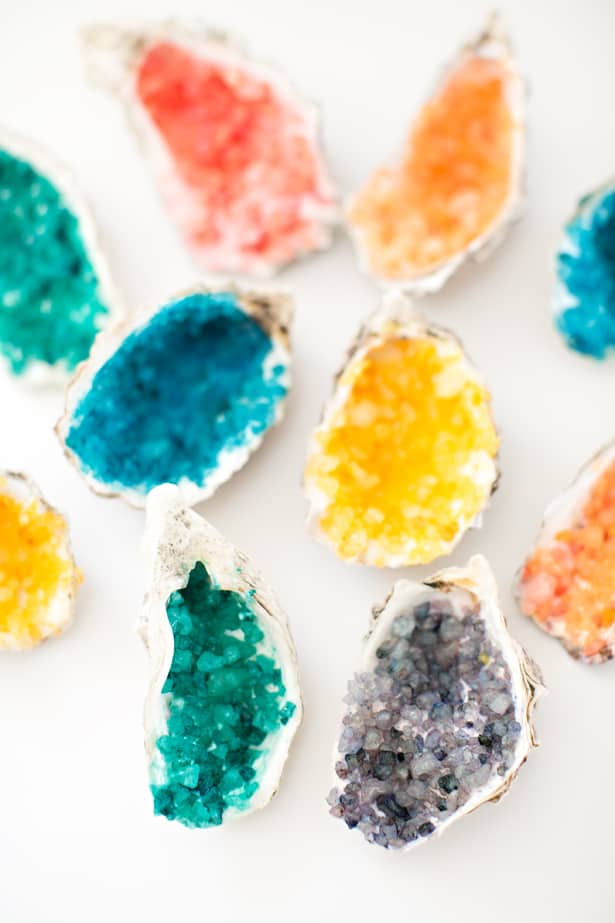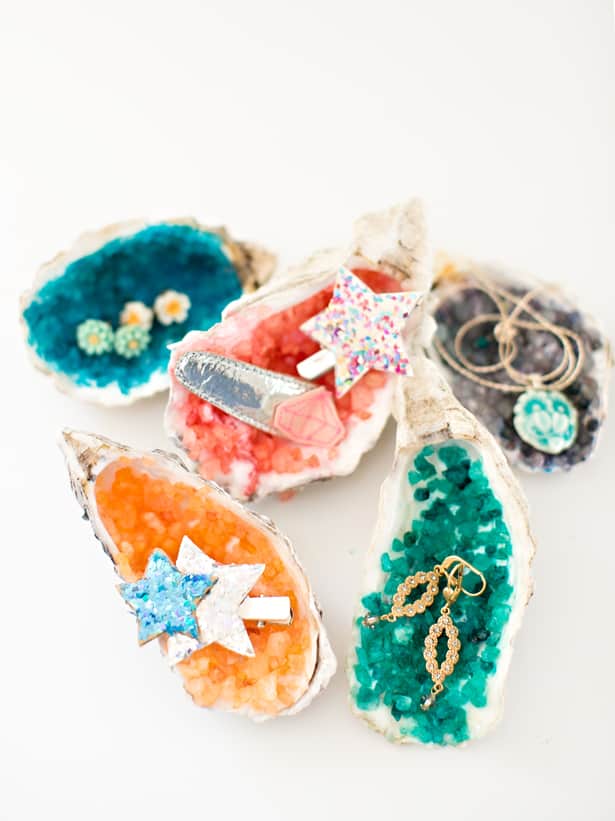 We used some of the shells to place my daughter's hair accessories and jewelry including some of my own! These would make pretty Mother's Day gifts kids can make.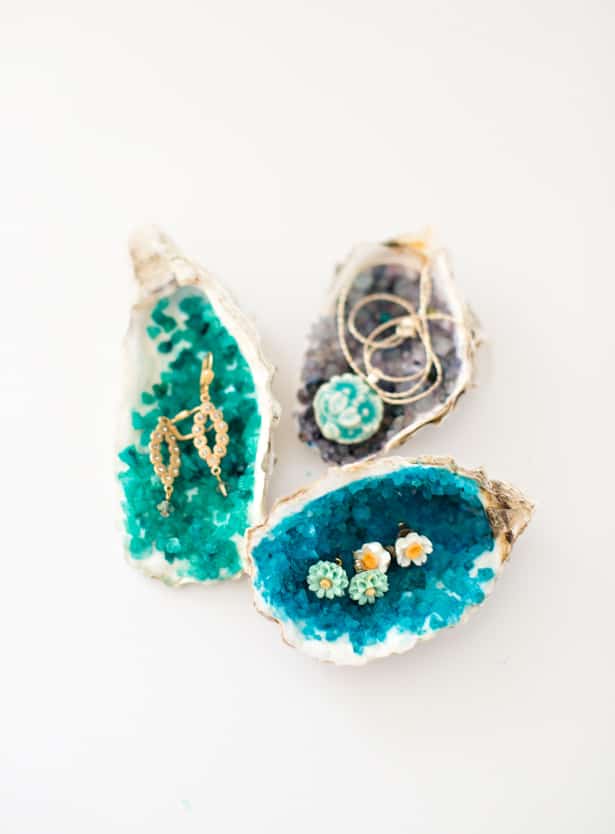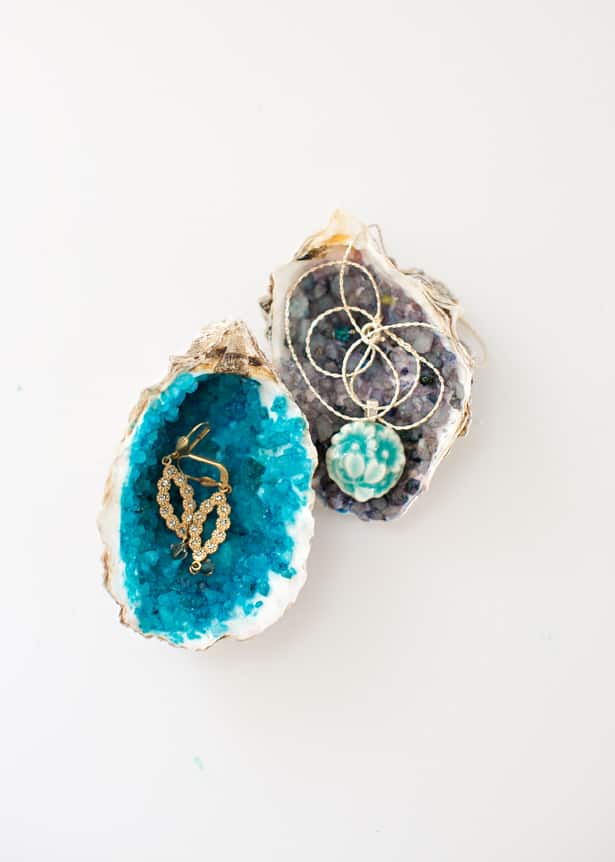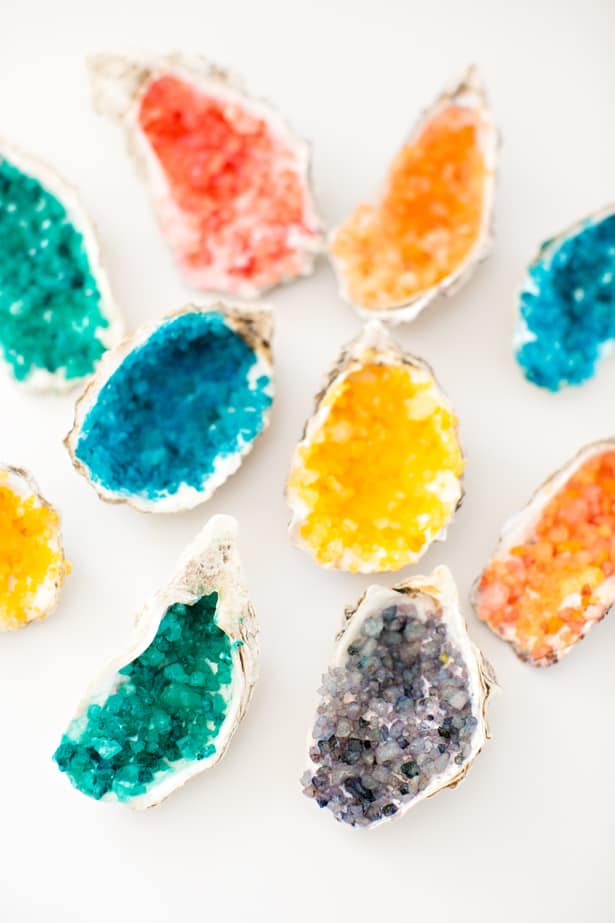 What are some of your favorite seashell crafts?