I was inspired by this idea from a cute wallpaper (no longer in stock) from Graham & Brown, but putting up wallpaper is a big job and permanent! I thought back to the 5 minute DIY chalkboard refrigerator I made and how the kids still love drawing on it every day. This got me thinking of making this easy removable frames wallpaper. It's so much fun and for once, encourages kids to draw on the wall!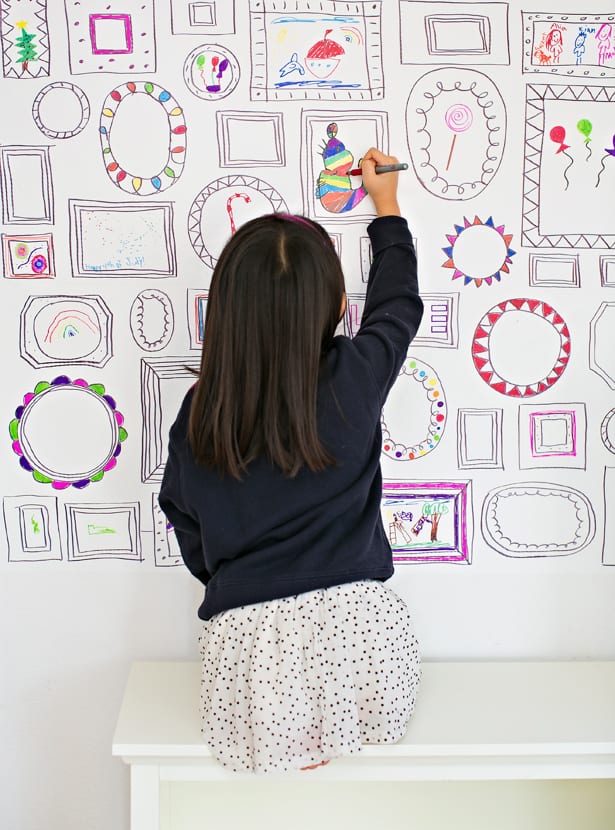 Easy DIY Frames Wallpaper – Materials:
– white contact paper (the kind you line your shelves with)
– black Sharpie or marker
– colored markers
You will also need scissors, measuring tape or a ruler.
Instructions: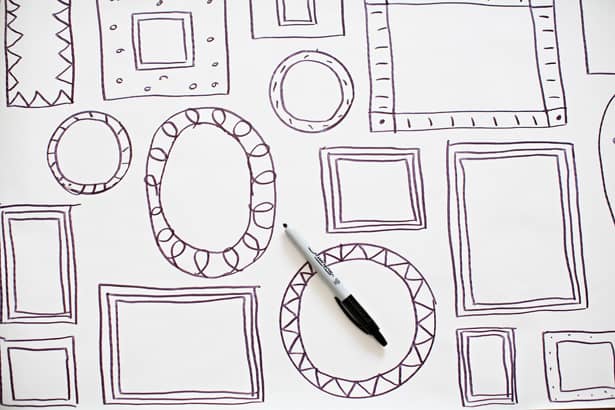 Step 1. Measure out the area on the wall you will place your contact paper. We used two sections that ran lengthwise on top of one another.
Free hand draw frames with a black Sharpie marker. I wouldn't worry about having precise lines. It's supposed to look hand-drawn and a little bit quirky. I looked up frames from the kids' art books, used the Graham Brown wallpaper as inspiration and looked for shapes like squares and ovals we have scattered around the home to trace as templates.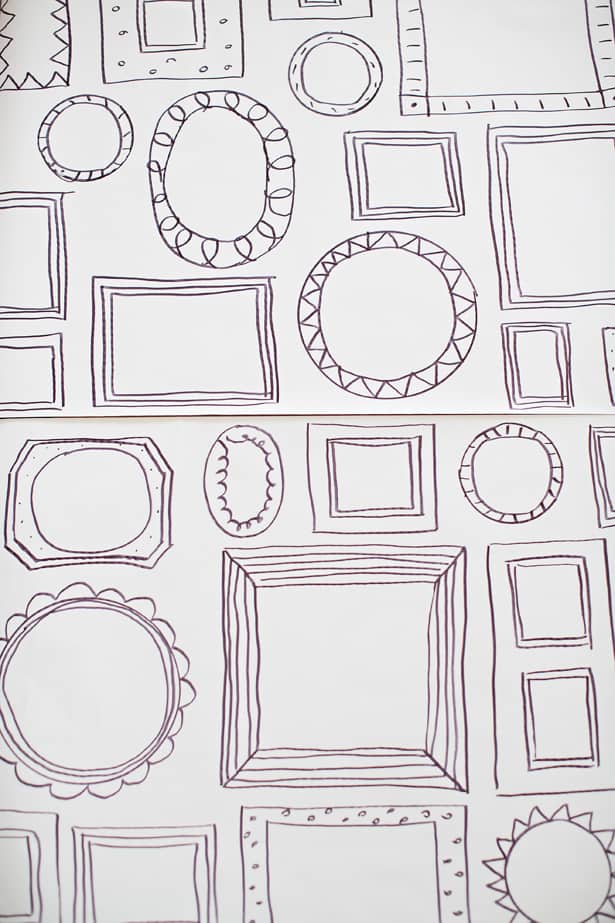 Step 2. You can encourage your child to draw one of two ways – before you lay the contact paper on the wall or afterwards. We chose to do both. Here is my daughter and one of her friends drawing on the contact paper before it goes up.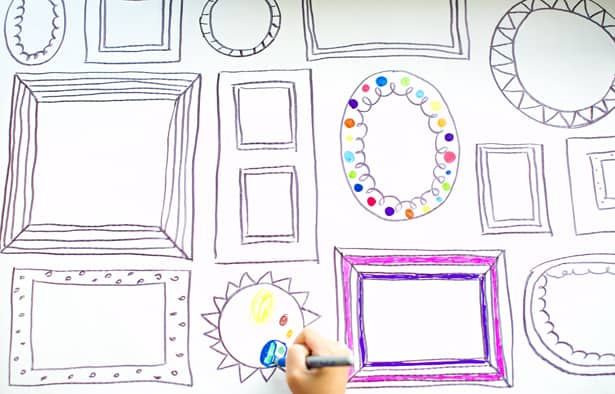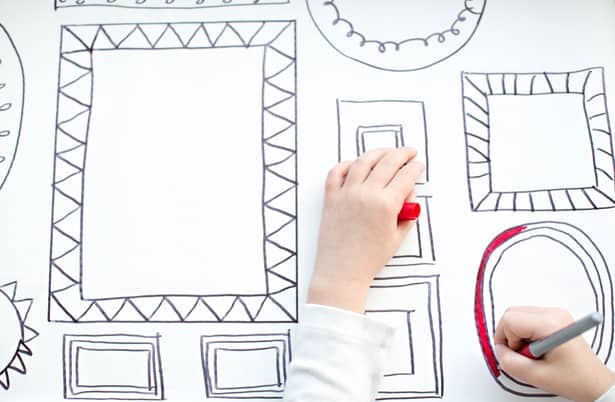 Step 3. When you're ready to place the contact paper up on the wall, enlist the help of another adult. Carefully peel the contact paper off one corner, attach to wall and let one person hold it down the wall as the other one carefully slides the backing off to adhere to the wall. Make sure to do this slowly and carefully and press any air bubbles down.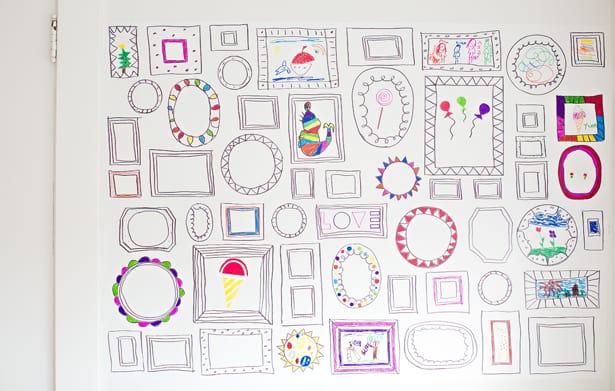 We placed two long strips above a bookcase on the corner of the kids' playroom.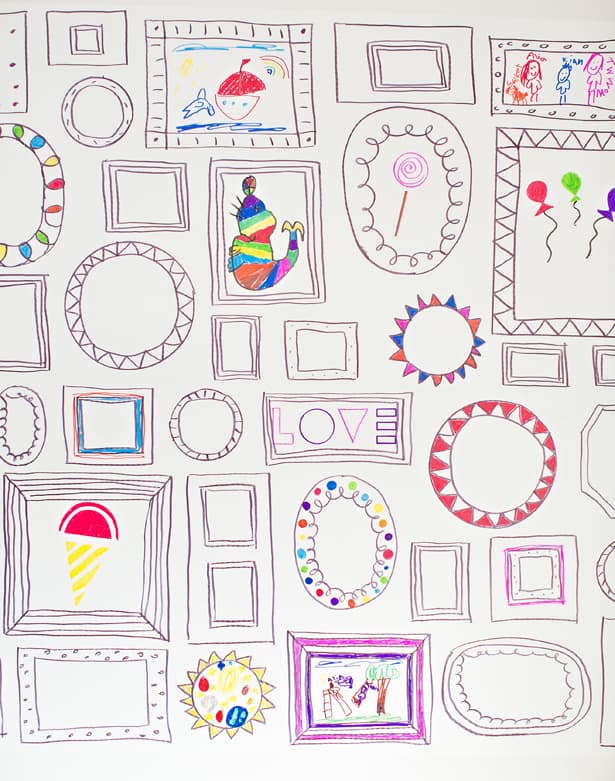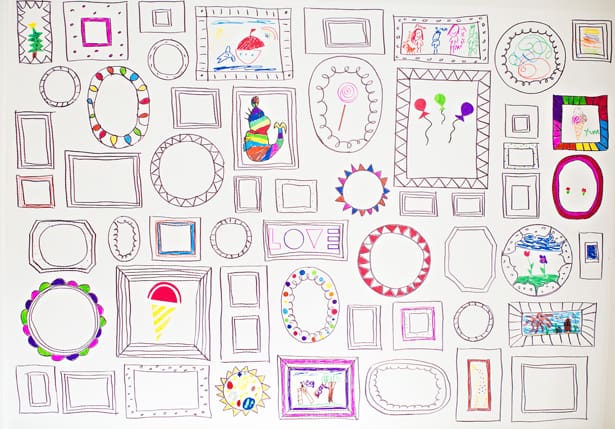 You can continue to add to the creativity by inviting your kids to draw on the frames over time. The wall is so bright and inviting! On a recent play date, my daughter's friends were instantly drawn to it and started coloring away.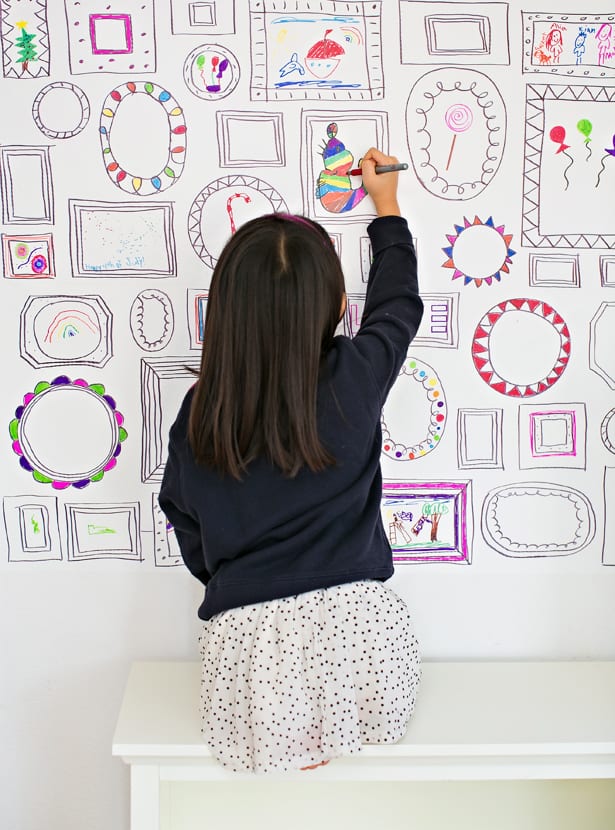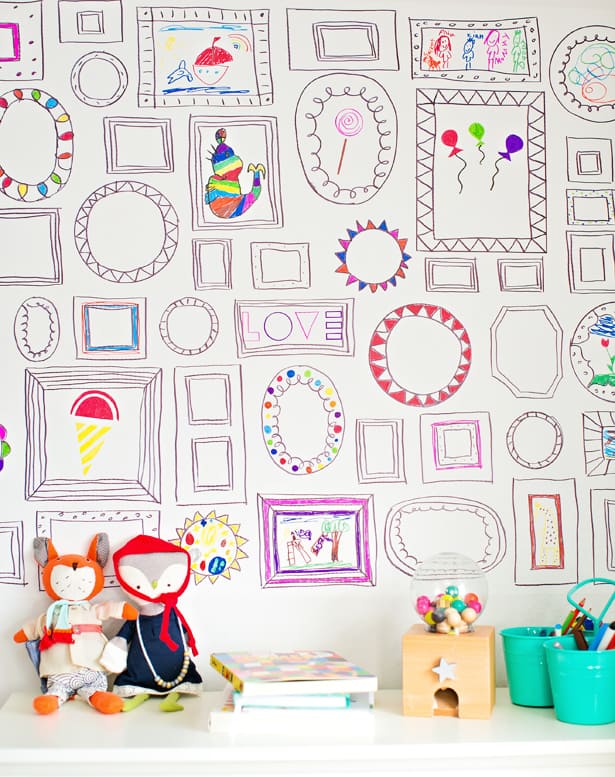 You can also add photos to fill in the frames, or just leave it up as a place to color and doodle.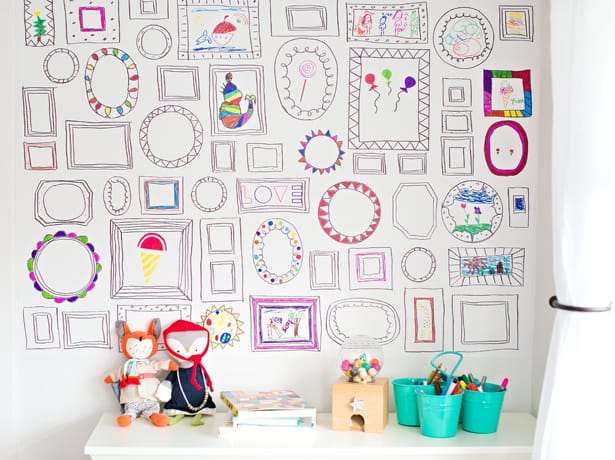 The frames wall is such a vibrant part of our playroom now. The kids just love it. And I love that it's removable and that we can start over again with more art!
How do you encourage your kids to draw on a whim? Take a look here for more creative ideas for kids!
______________________________________________________________________________________________________
Disclosure: Some of the links in the post above are "affiliate links." This means if you click on the link and purchase the item, we will receive a small affiliate commission. Regardless, we give our promise that we only recommend products or services we would use personally and believe will add values to our readers.