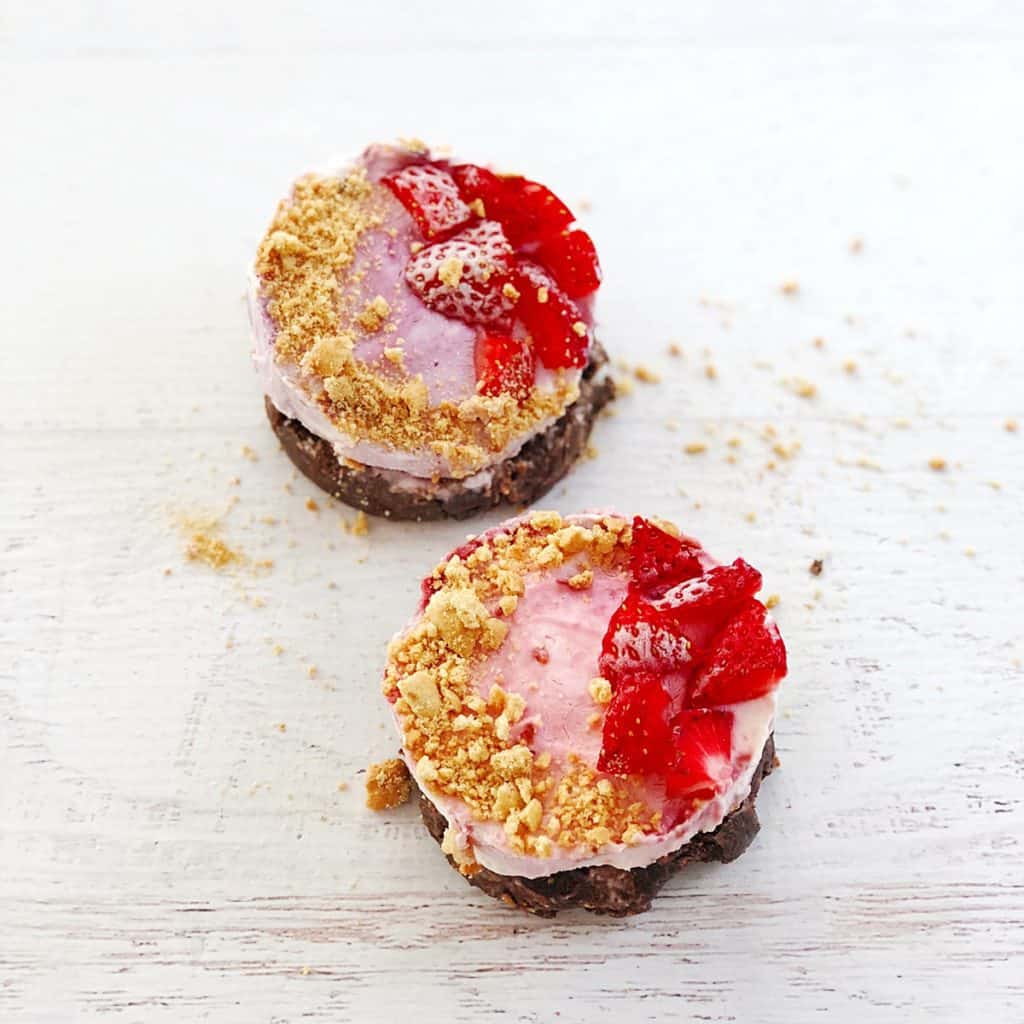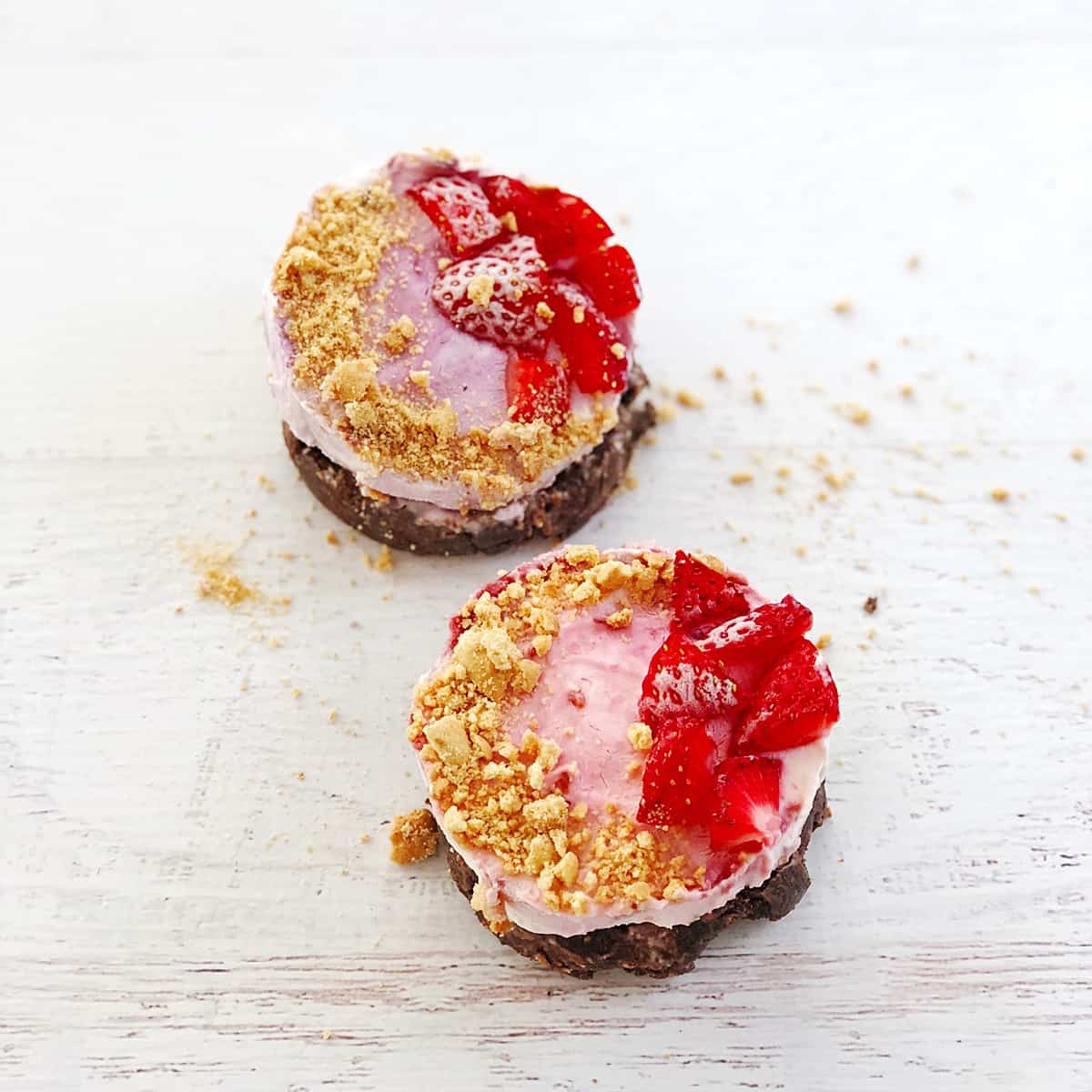 Follow us on Instagram for more fun ideas for kids!
I don't know about you, but fall and winter makes me hungry for comfort food! For a twist on a fall food favorite (pie, of course!) try these yummy mini yogurt granola mini pies.
These delicious no-bake mini pies are a wholesome and filling snack that take minimal effort and use simple ingredients you most likely already have.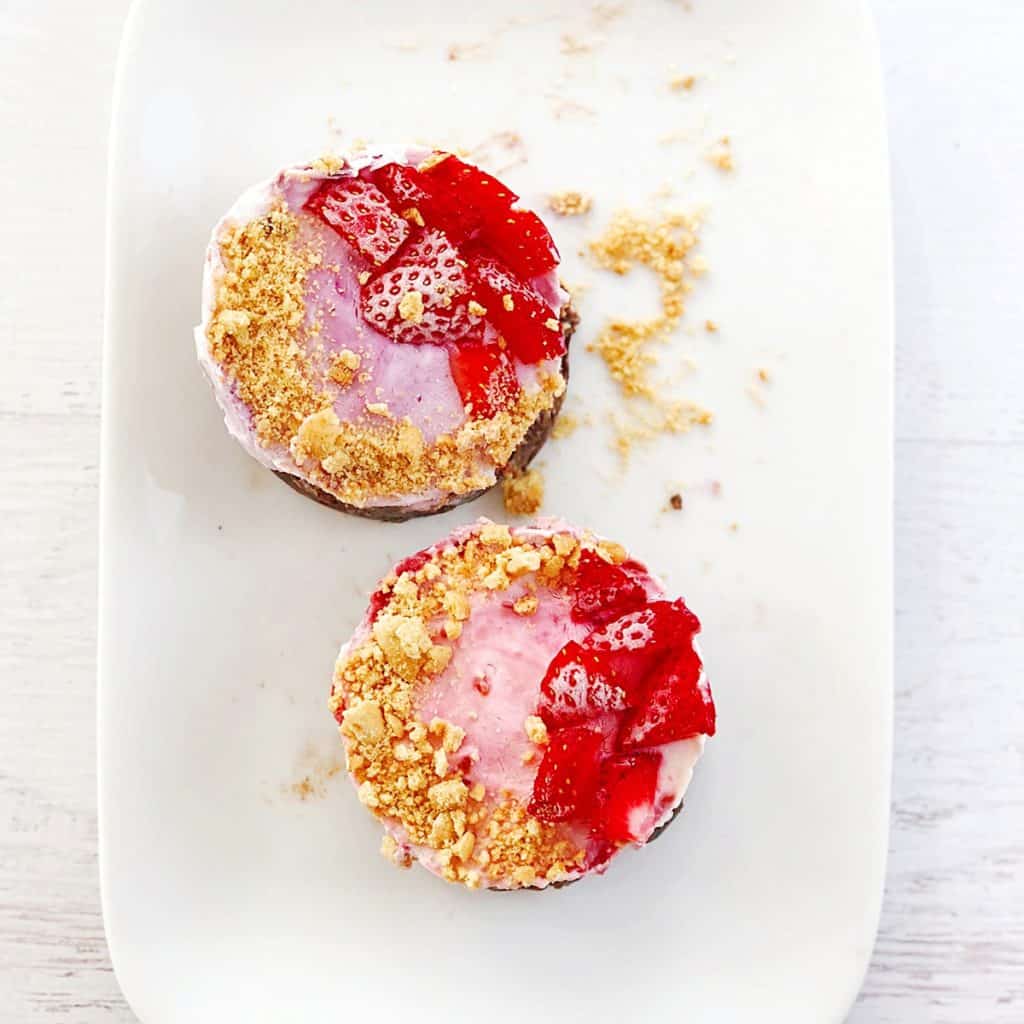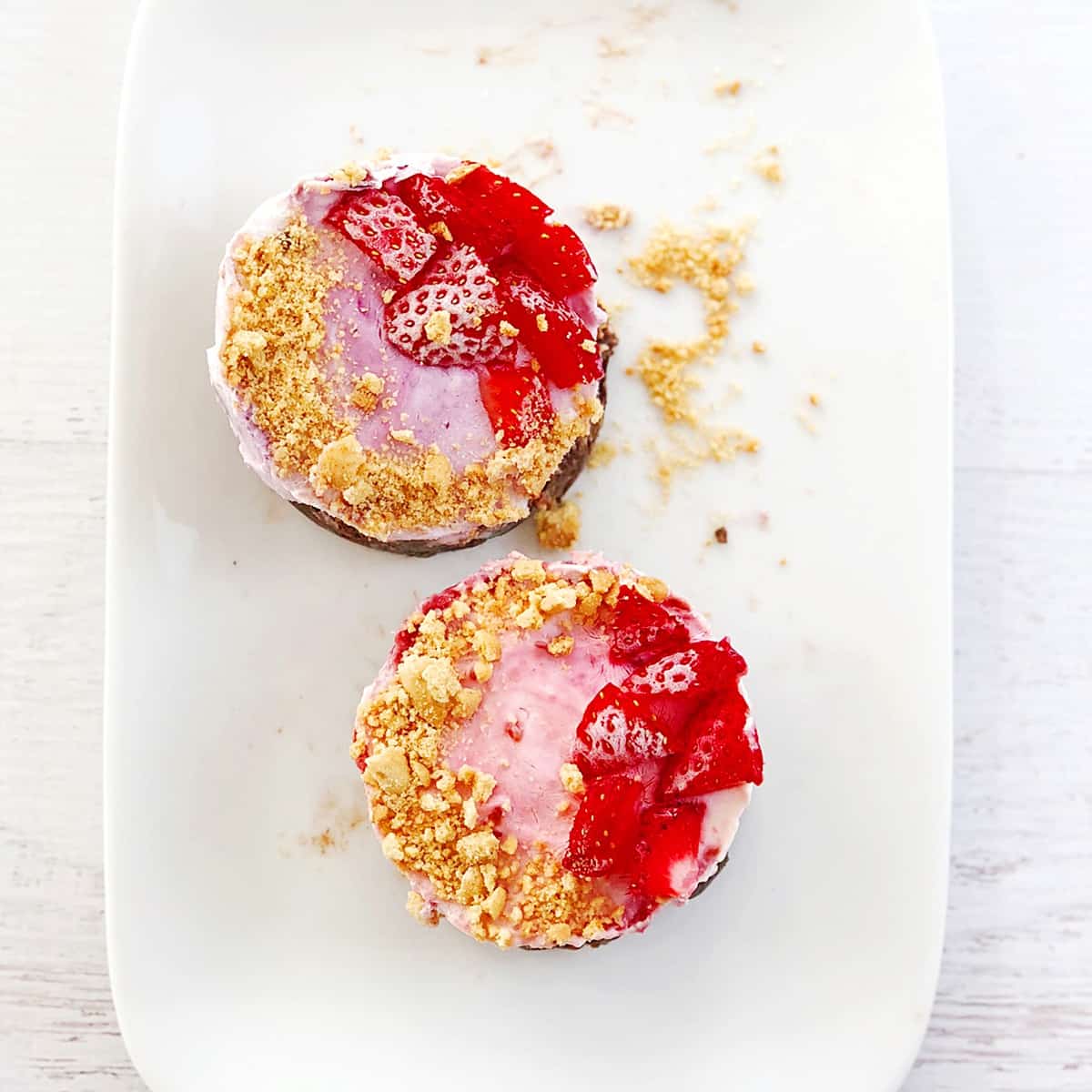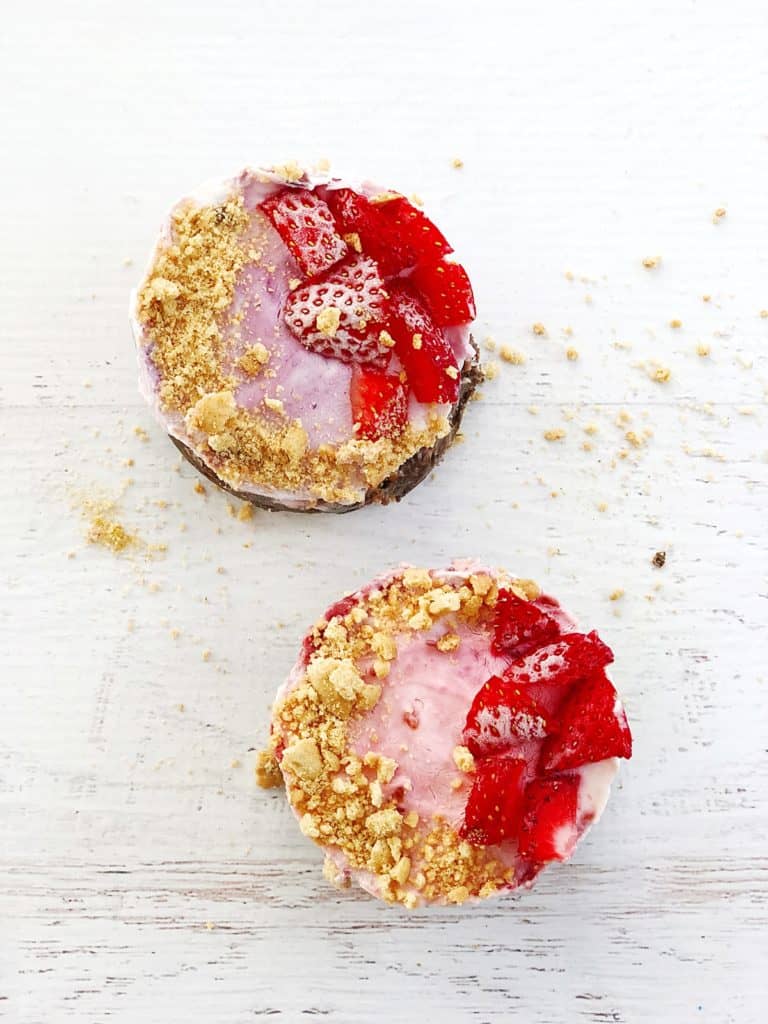 I first heard about using granola bars as an easy base for pie crust on Instagram however can't remember the exact source. This idea made me think it would be great to make mini pies as a healthy yogurt treat for kids!
The granola makes a deliciously crunchy crust, while the yogurt and fresh fruit pack in some protein, vitamins, antioxidants and probiotics.
Their mini size makes them perfect to serve to a big group of after-school snackers, at a party, or as a healthier kid-friendly holiday dessert option. Or substitute pumpkin puree instead of fruit for a seasonal fall treat!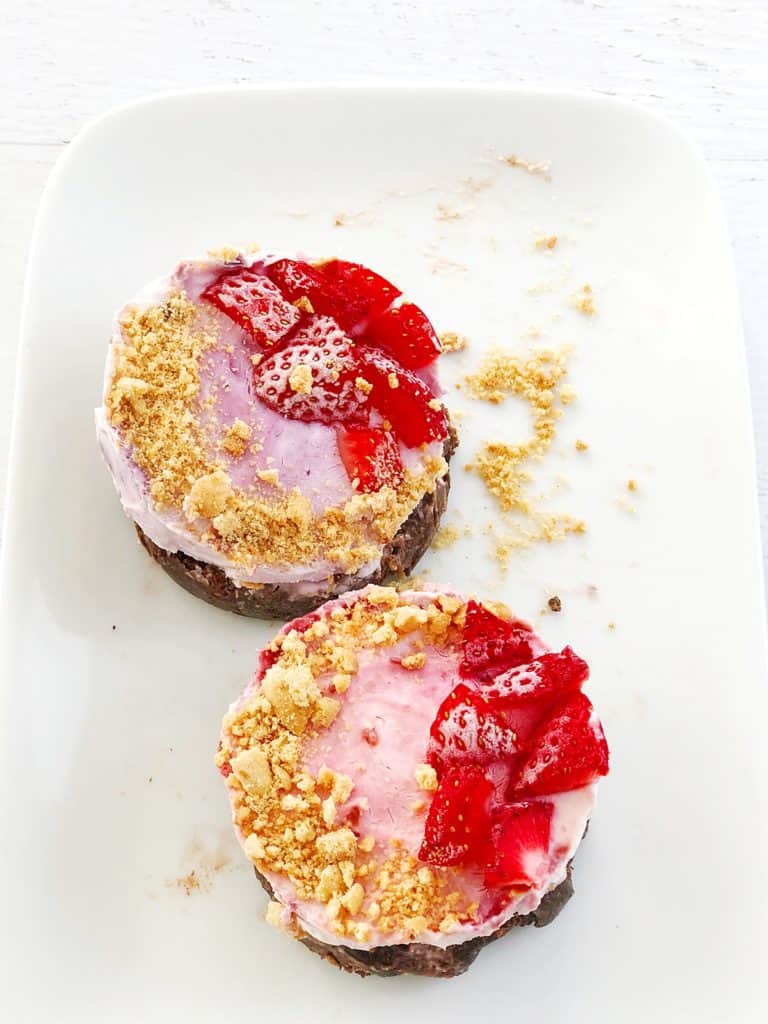 YOGURT GRANOLA MINI PIES – SUPPLIES & INGREDIENTS:
Mini Pie or Tart Ramekins
Crushed Granola Bars (we used a chocolate based one)
Yogurt
Graham Crackers, crushed
Cut Fruit
Nonstick spray (optional)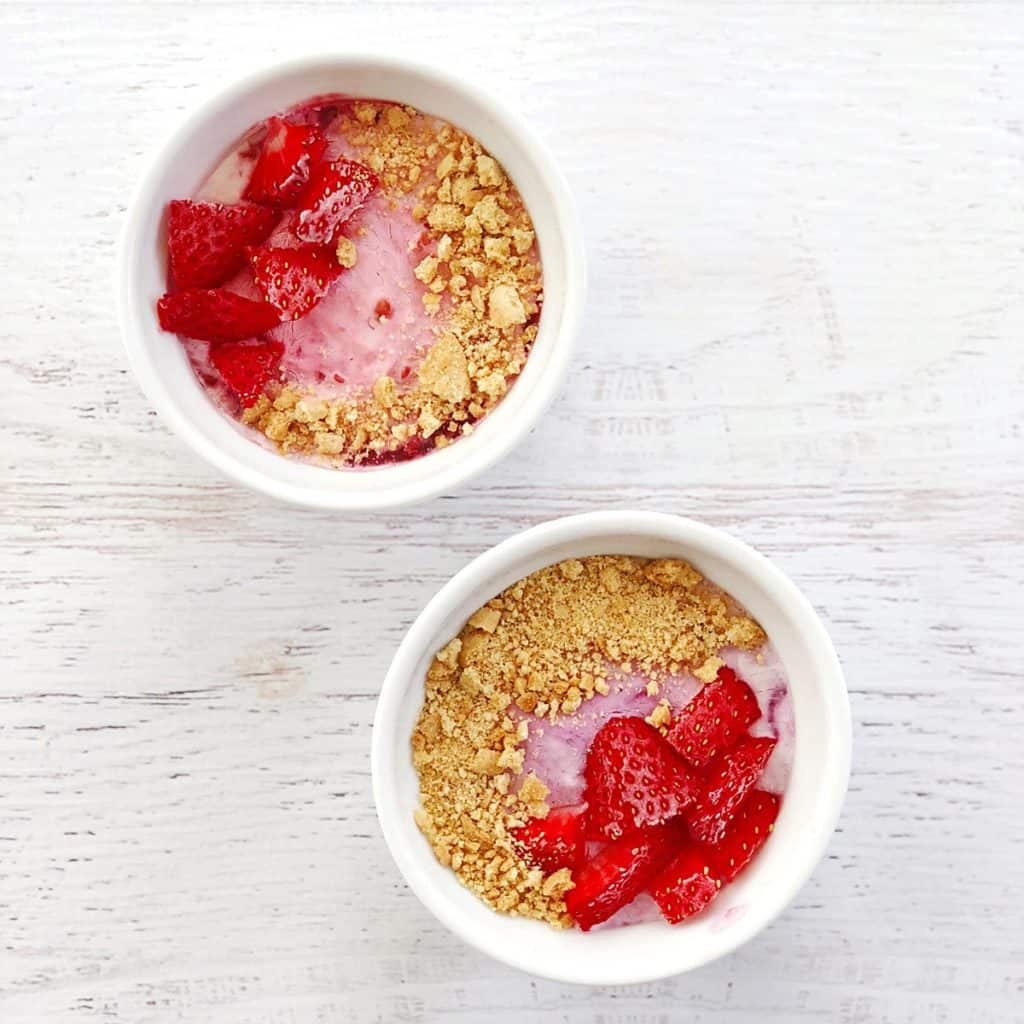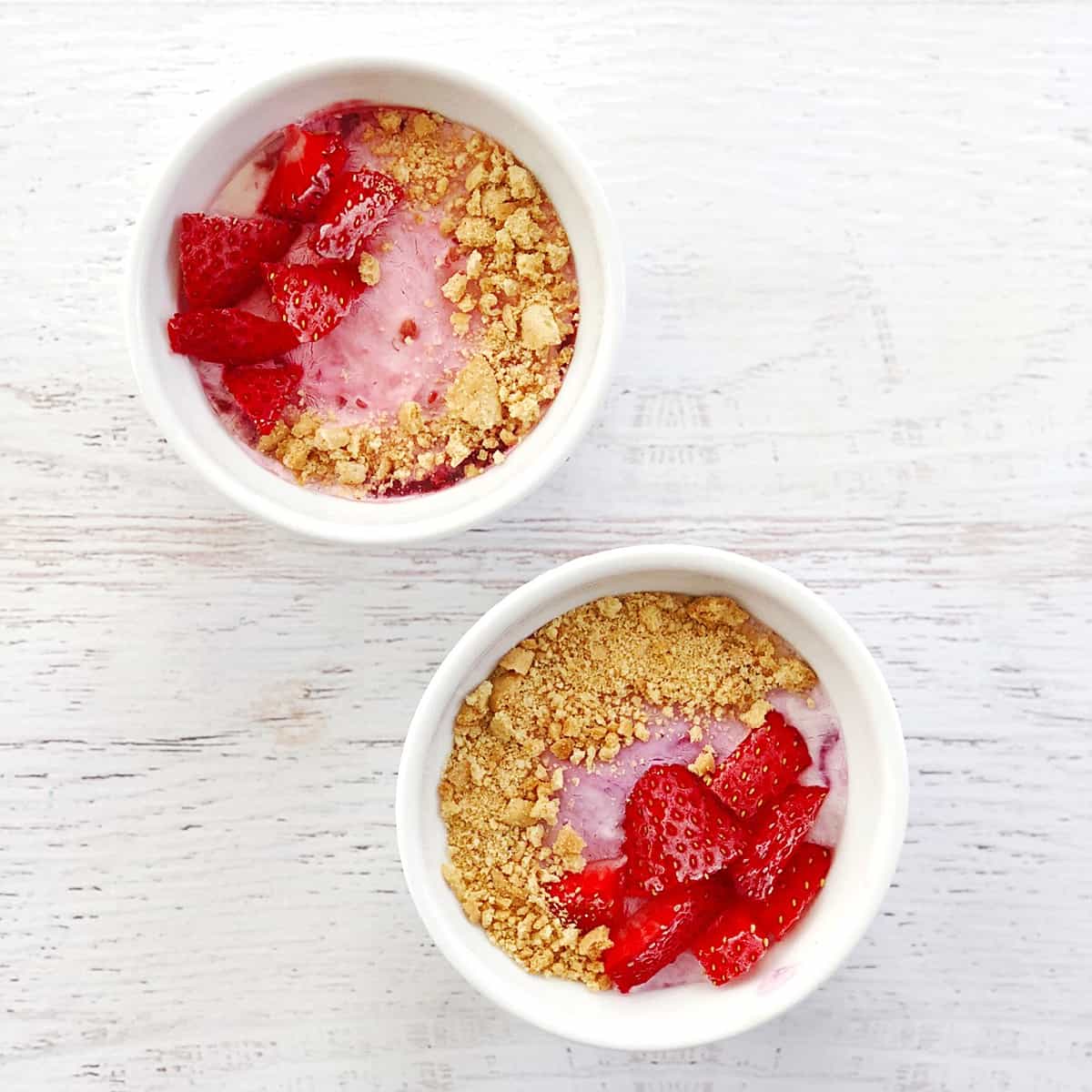 INSTRUCTIONS:
Begin by crushing a couple of granola bars, lining the bottoms of your ramekins to create a "pie" crust. We didn't do this the first time but suggest in hindsight to add a light spray of nonstick cooking spray to the ramekins, so your crust doesn't stick to too much once cooled.
Add a couple spoonfuls of yogurt, a sprinkle of crushed graham crackers and some sliced fruit on top.
Freeze, eat and enjoy!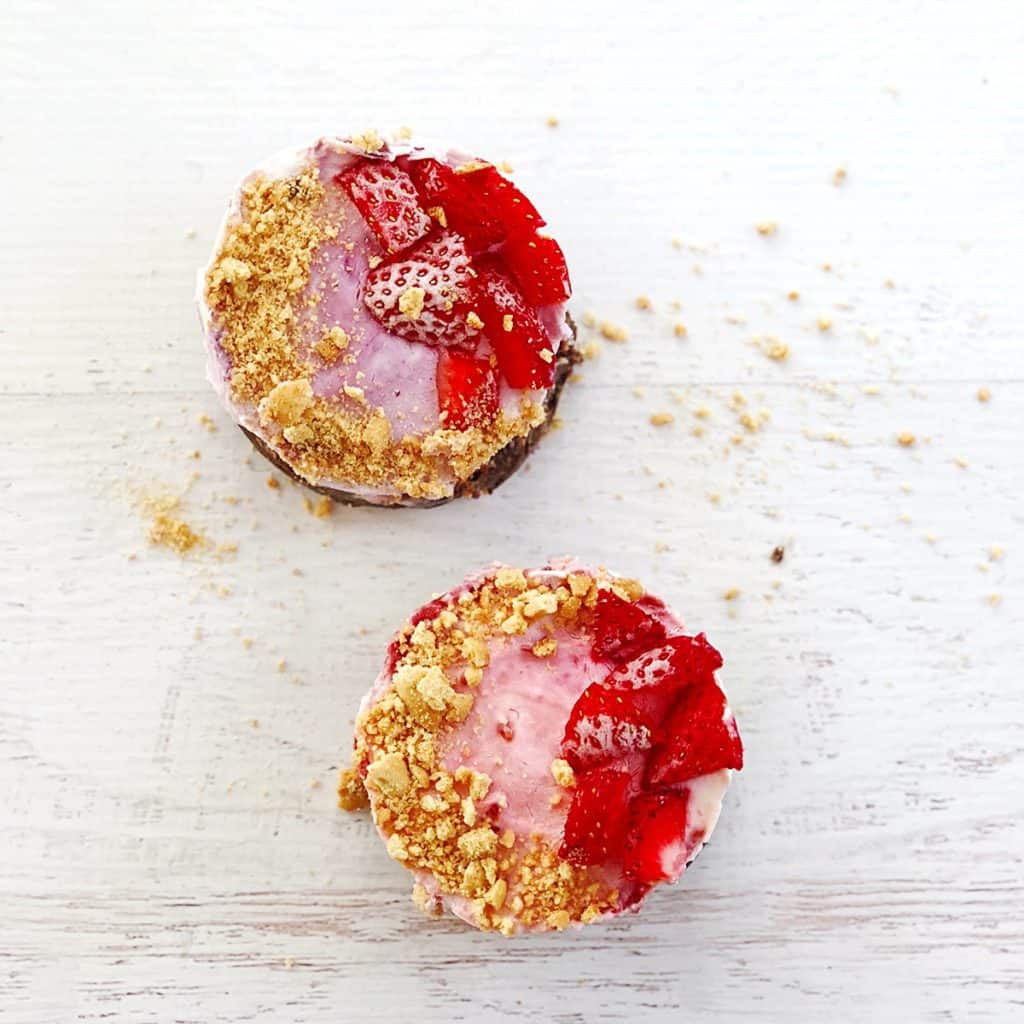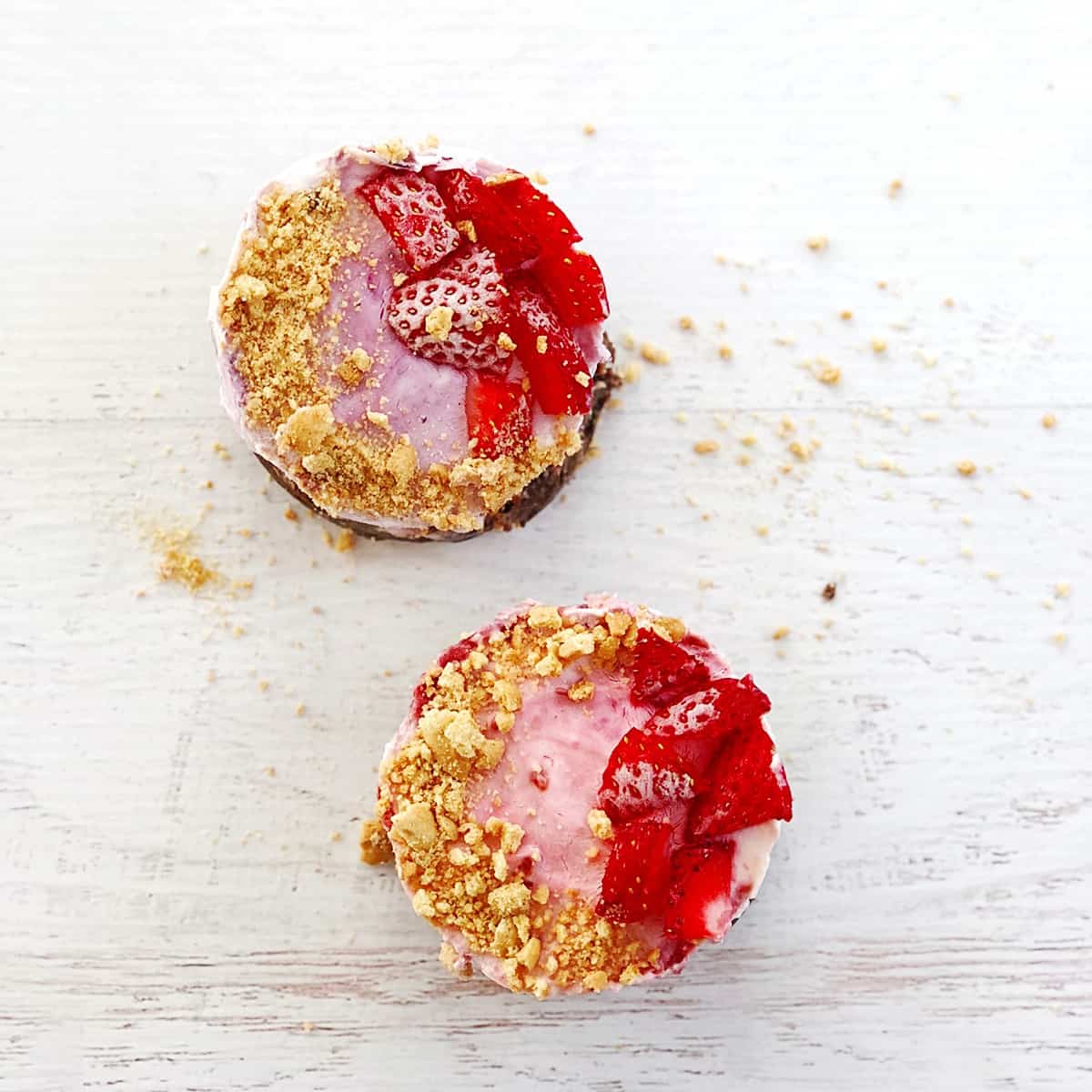 My kids loved this yummy "dessert" and I was pleased that they could have pie as a treat without it being overly sugary and sweet! For kids (or adults) who love the combination of yogurt and strawberries, our simple strawberry frozen yogurt bark recipe is sure to be a crowd-pleaser!
I love the ease of no-bake treats – do you have a favorite?
For more easy-as-pie no-bake recipes I recommend these tasty no-bake blueberry and almond granola bars or 10 decadent no bake desserts.
---
Disclosure: Some of the links in the post above are "affiliate links." This means if you click on the link and purchase the item, we will receive a small affiliate commission. Regardless, we give our promise that we only recommend products or services we would use personally and believe will add values to our readers.