Add some cute fun with a healthy twist to your Thanksgiving lunch or dinner with these ideas on how to display veggies and fruits with turkey flair. These would make adorable ideas for Thanksgiving lunch – or display them on the kids' table to balance out all those Thanksgiving desserts.
What are some of your favorite ways to serve up healthy foods to your kids on Thanksgiving?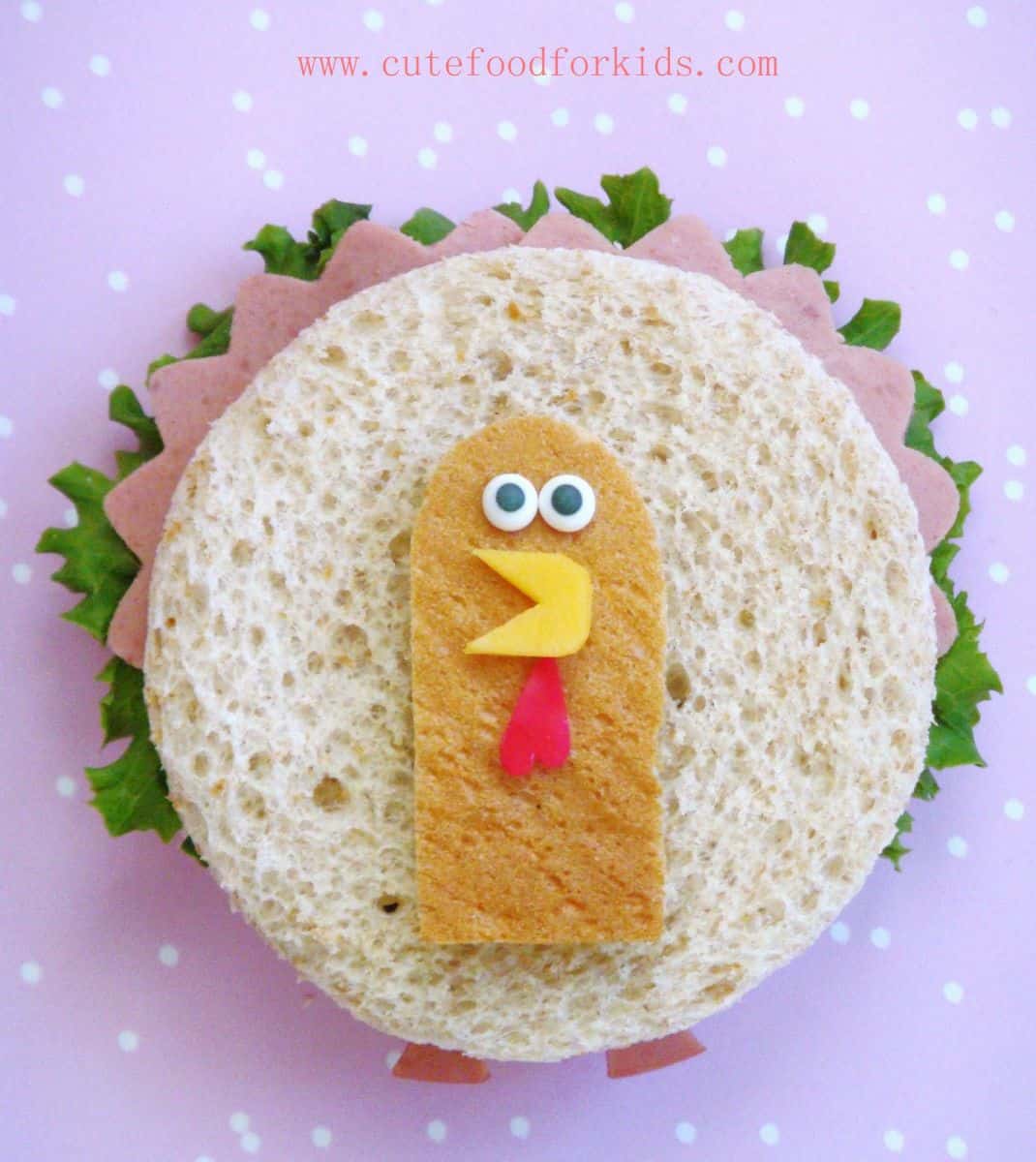 Turkey Sandwich (via Cute Foods For Kids) The cutest turkey sandwich kids are sure to gobble up made with two types of bread.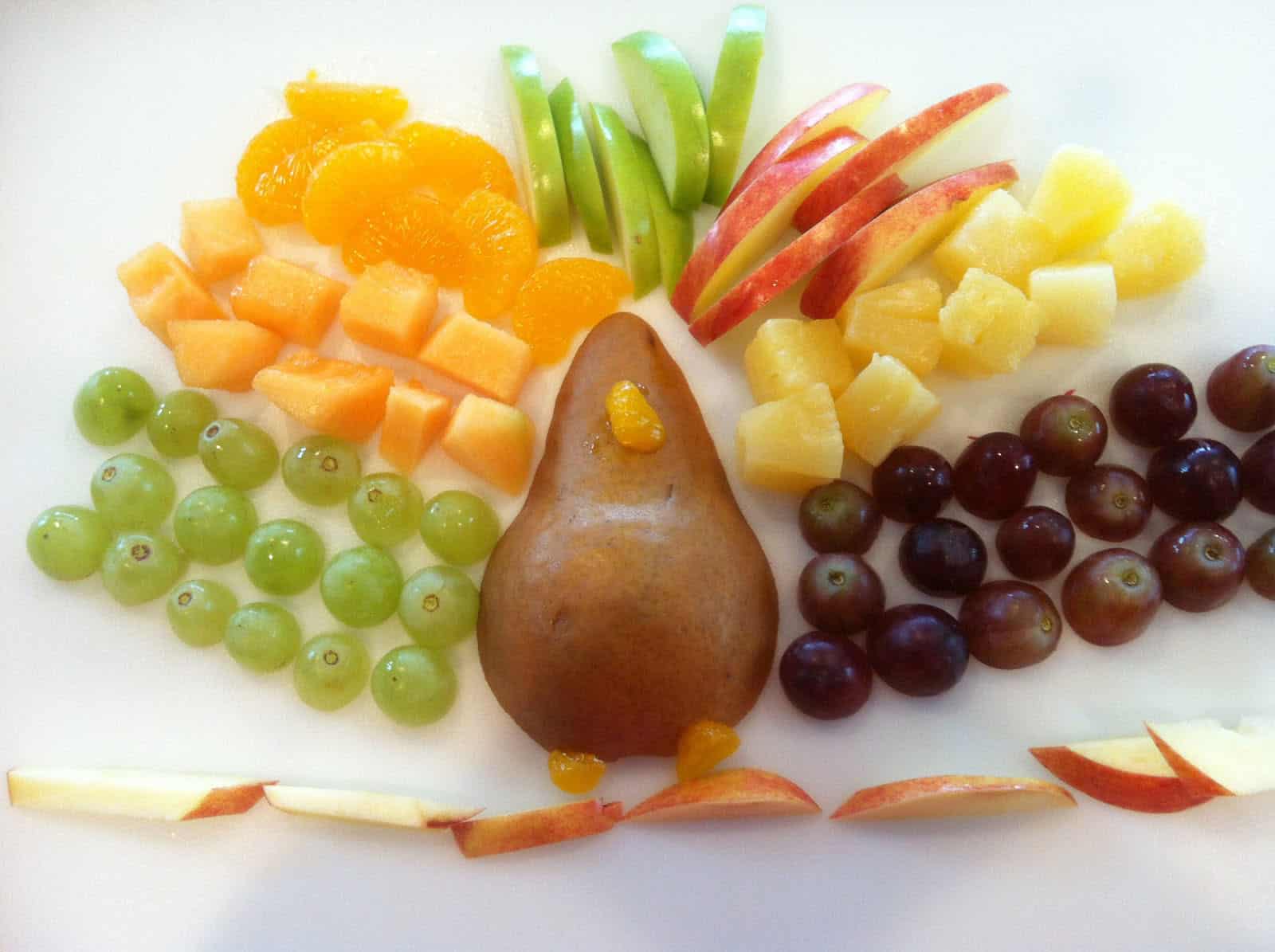 Turkey Fruit Platter (via Push Button Charlie) A fruit platter that will get laughs from both adults and kids.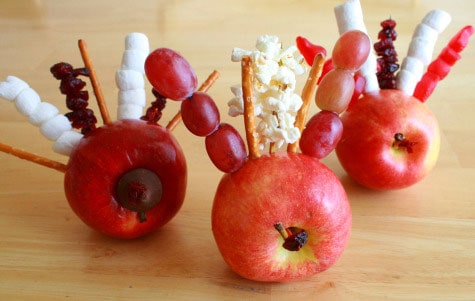 Apple Turke With Snacks (via Make and Takes) Fill this apple turkey with skewered healthy snacks like raisins and grapes.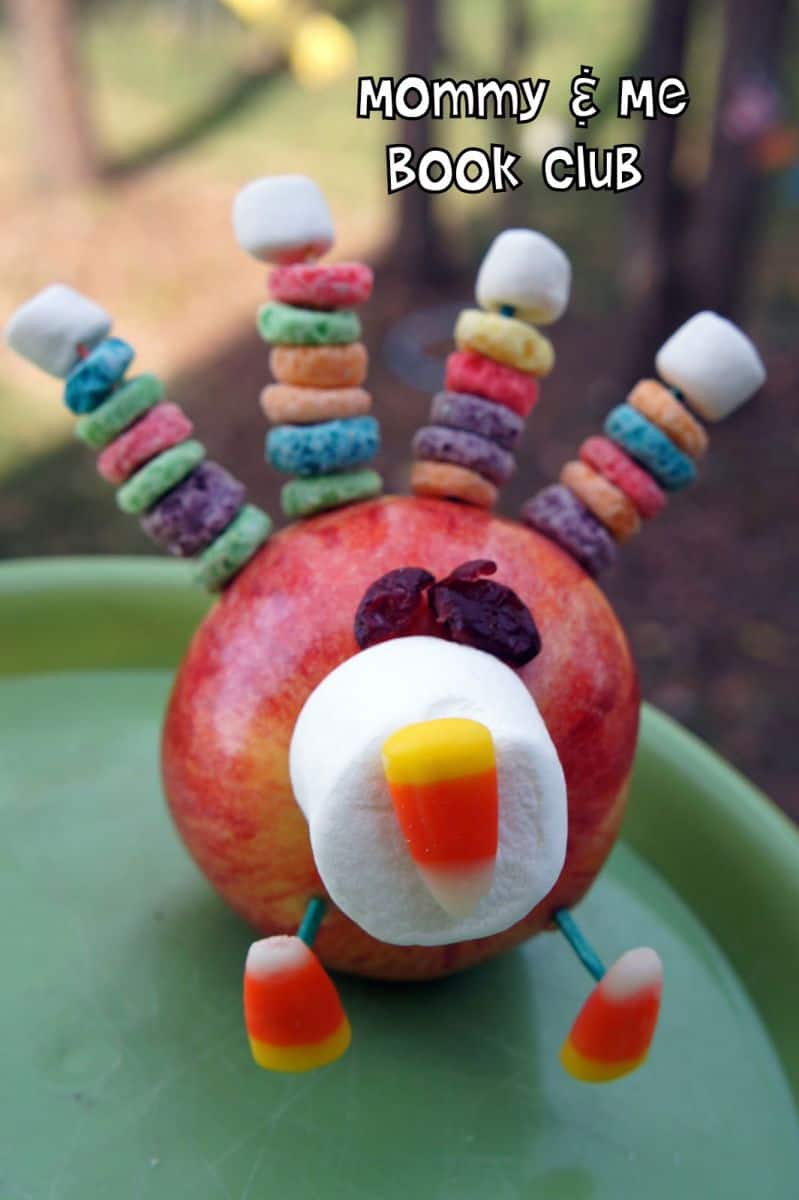 Apple Turkey with Cereal (via Mommy and Me Book Club) Another fun way to skewer a turkey – use colorful cereal rings.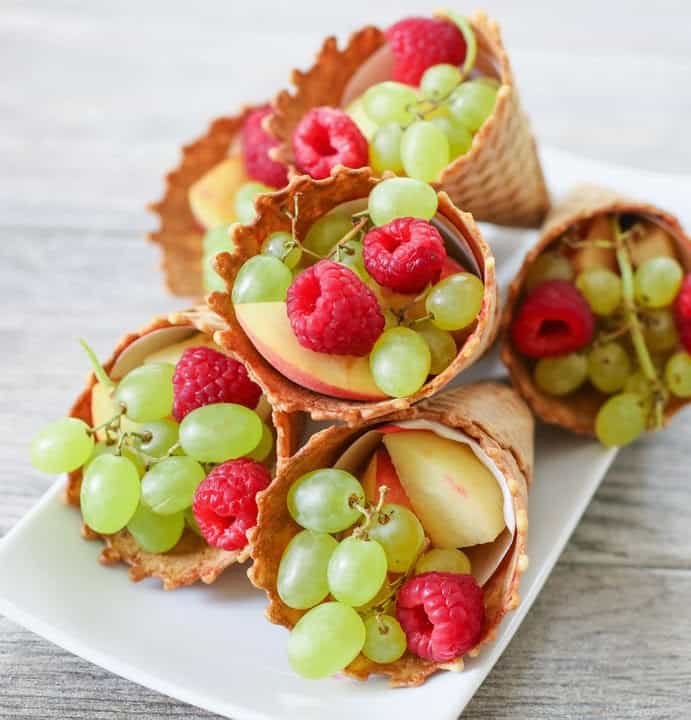 Fruit Cornucopias (via Kirbie's Cravings) It's not ice cream but close and so much healthier!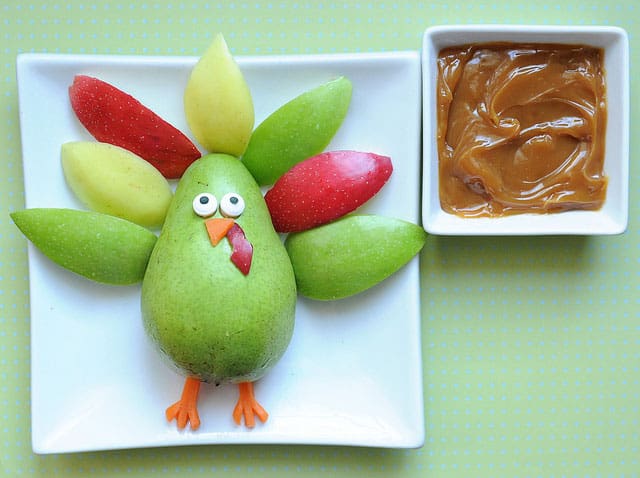 Pear and Apple Turkey (via Canadian Family) Pair this cute fall fruit turkey with a yummy caramel sauce.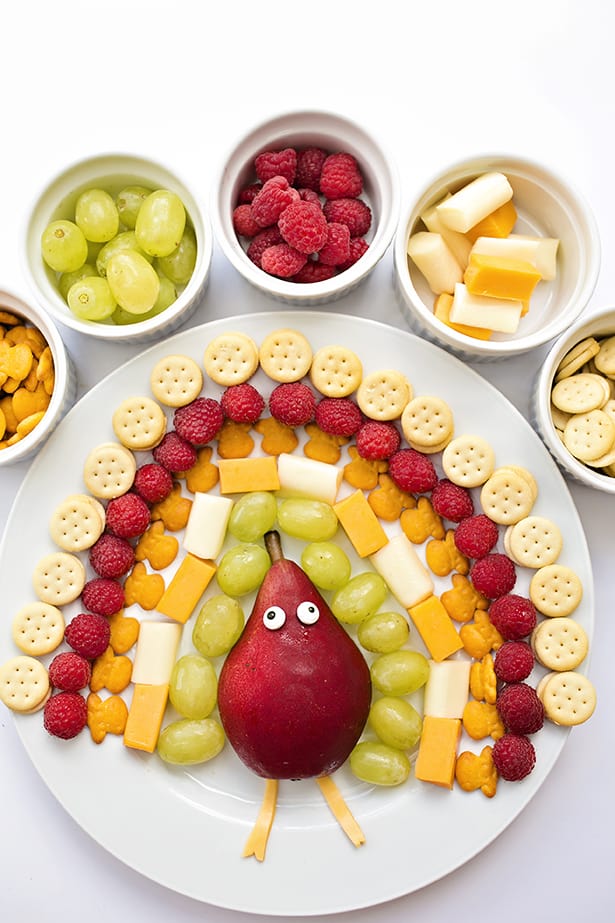 Turkey Fruit Cracker and Cheese Plattter (via hello, Wonderful) A filling snack and appetizer kids will dig right into.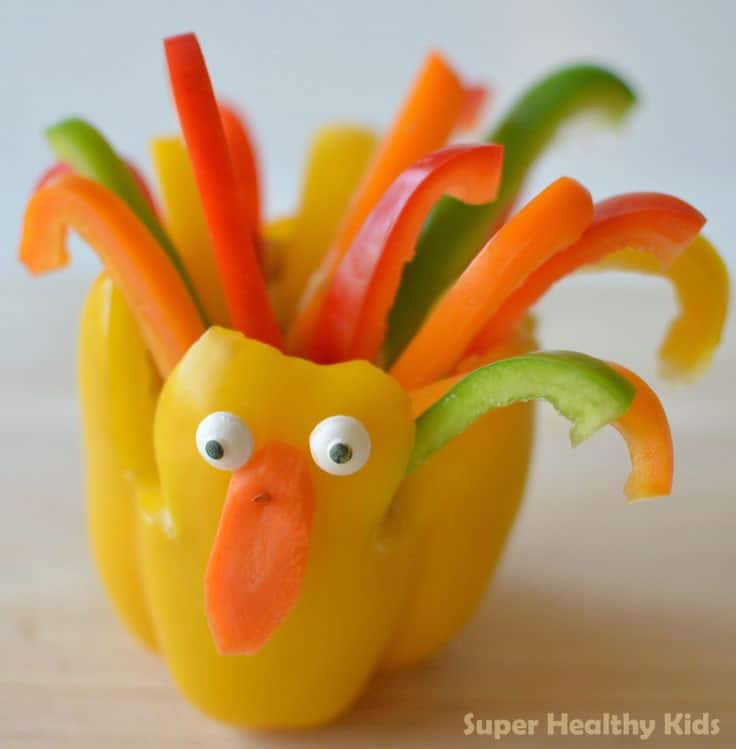 Turkey Bell Pepper (via Super Healthy Kids) Serve this cute bell pepper turkey with hummus as a healthy appetizer prior to dinner.
For more thanksgiving food ideas, see 12 Thanksgiving Dishes Kids Will Gobble Up, 10 Adorable Thanksgiving Treats, and 12 Pies So Easy Kids Can Make Them.