Do you often feel like a turkey with your head cut off on Thanksgiving day? For me, the pressure comes even before the big day with my prep and to-do list several items long. On top of that the kids are often home from school for break so to keep them busy, I like to print out cute worksheets to keep them entertained. Here are some festive Thanksgiving placemats to keep little ones busy before and during dinner to make your meal as smooth as possible. There's a good range here for younger kids to color in, and older kids to write down what they're grateful for. What are some ways you keep your kids busy on Thanksgiving day?
Make sure to click on each link to download the free printable templates.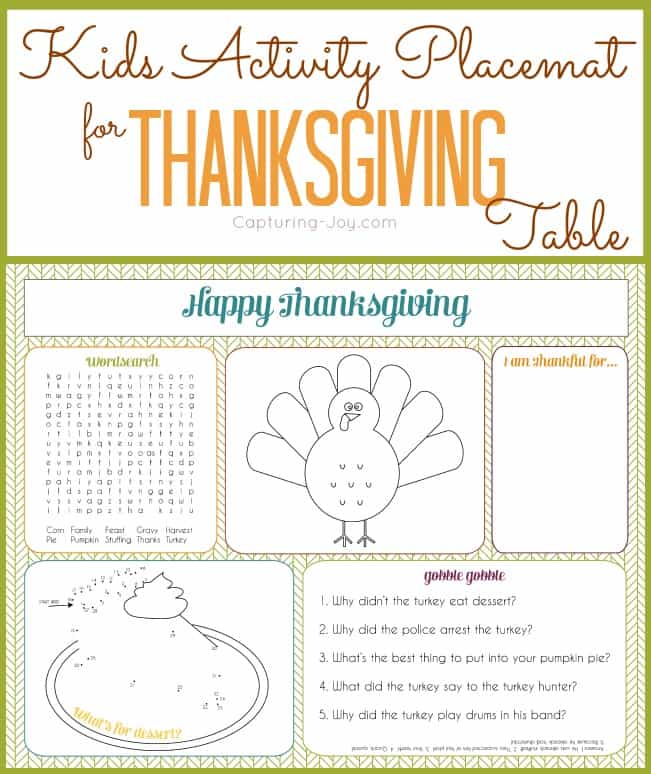 Kids Activity Placemats (via Capturing Joy/Kristen Duke Photography)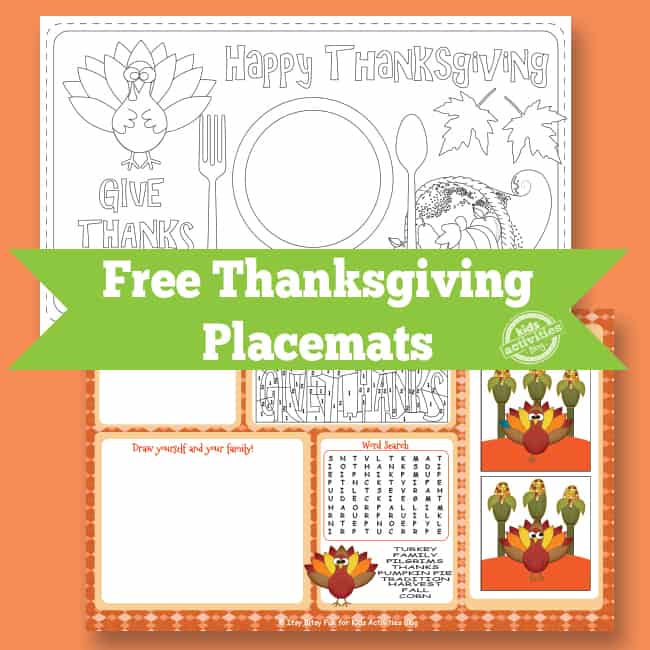 Thanksgiving Placemats (via Kids Activities Blog)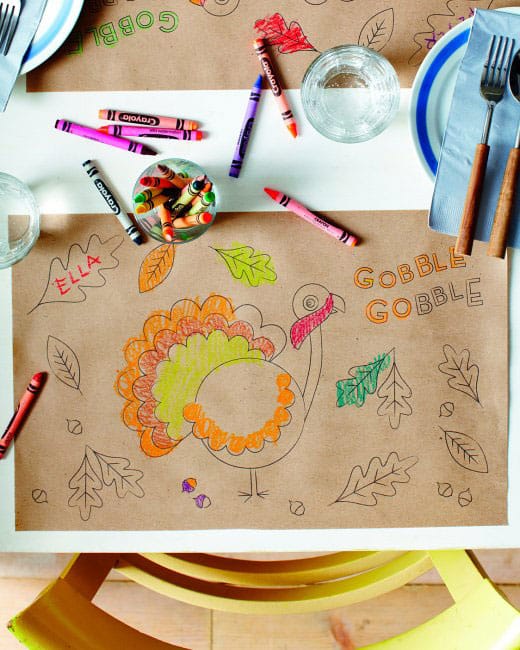 Thanksgiving Coloring Placemats (via Martha Stewart)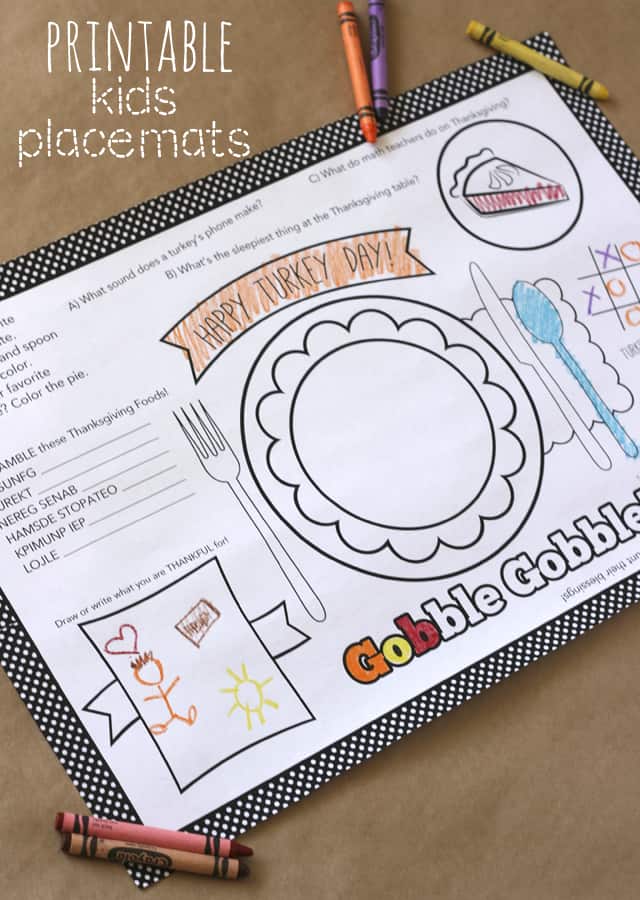 Turkey Day Placemats (via Sister's Suitcase)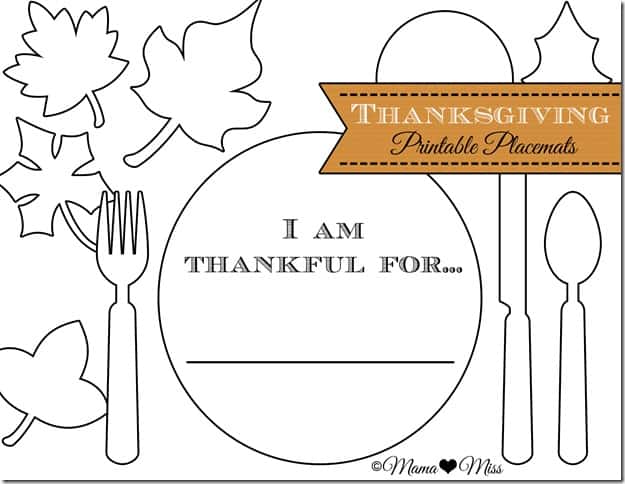 Play and Eat Placemats (via Mama Miss)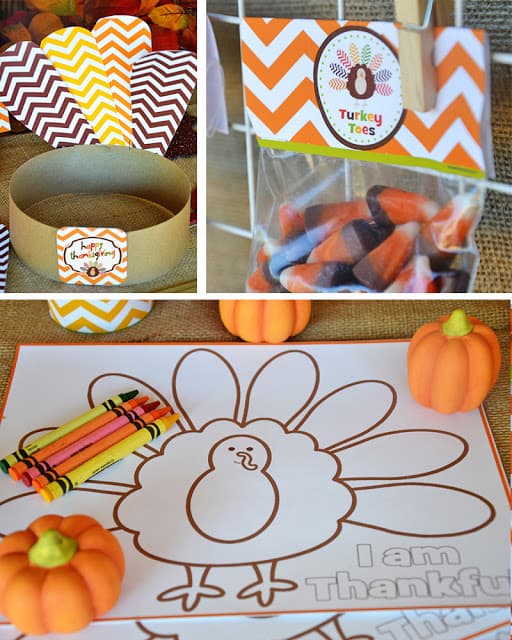 Thanksgiving Party Printables (via Amanda's Parties To Go)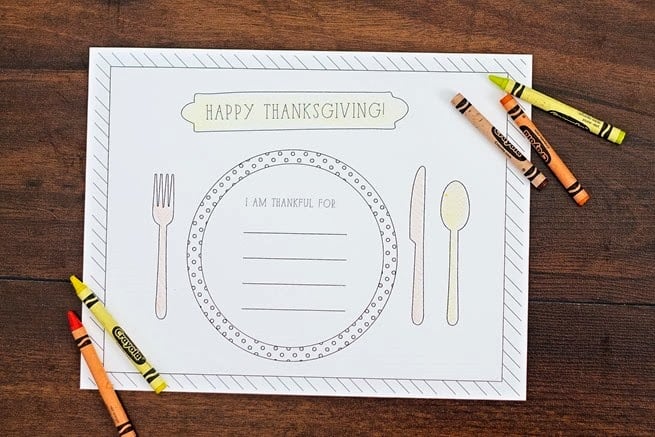 I Am Grateful Placemat (via He and I)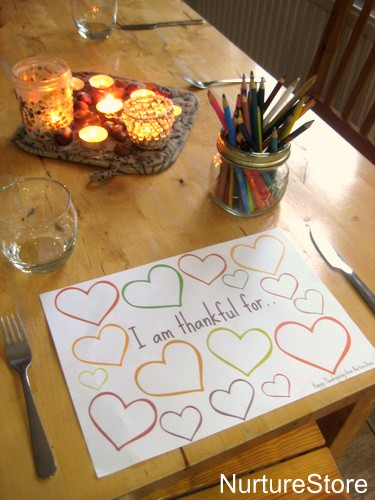 Heart Coloring Thanksgiving Printable (via Nurture Store)
Take a look here for lots more Thanksgiving and Fall ideas for kids.