I'm not sure why but Thanksgiving is definitely one of the more hat-centric holidays out there (maybe it's because Pilgrims wore hats?). You definitely don't see many Valentine's Day hat DIY's, for example. These cute and creative Thanksgiving hats make fun craft projects to encourage dress up and also discuss the true meaning behind how Thanksgiving came about in Plymouth Plantation.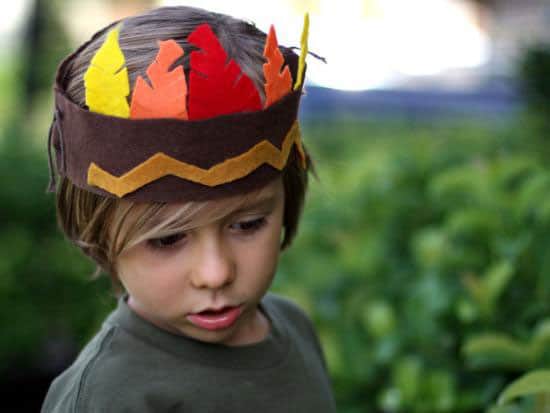 Felt Native American Headband (via Kiwi Crate) This super easy headband uses free form cutting of felt with just glue to hold it together. I love that you can customize the center part of the headband.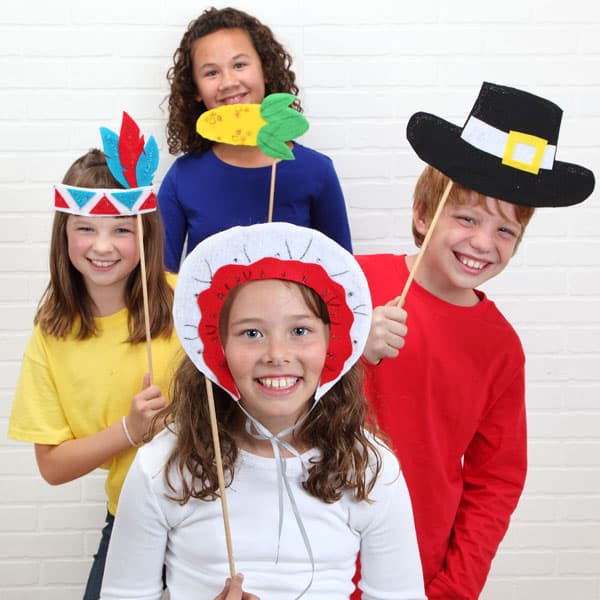 Thanksgiving Photo Props (via I Love to Create) Host a cute Thanksgiving photo session with these fun printable photo props.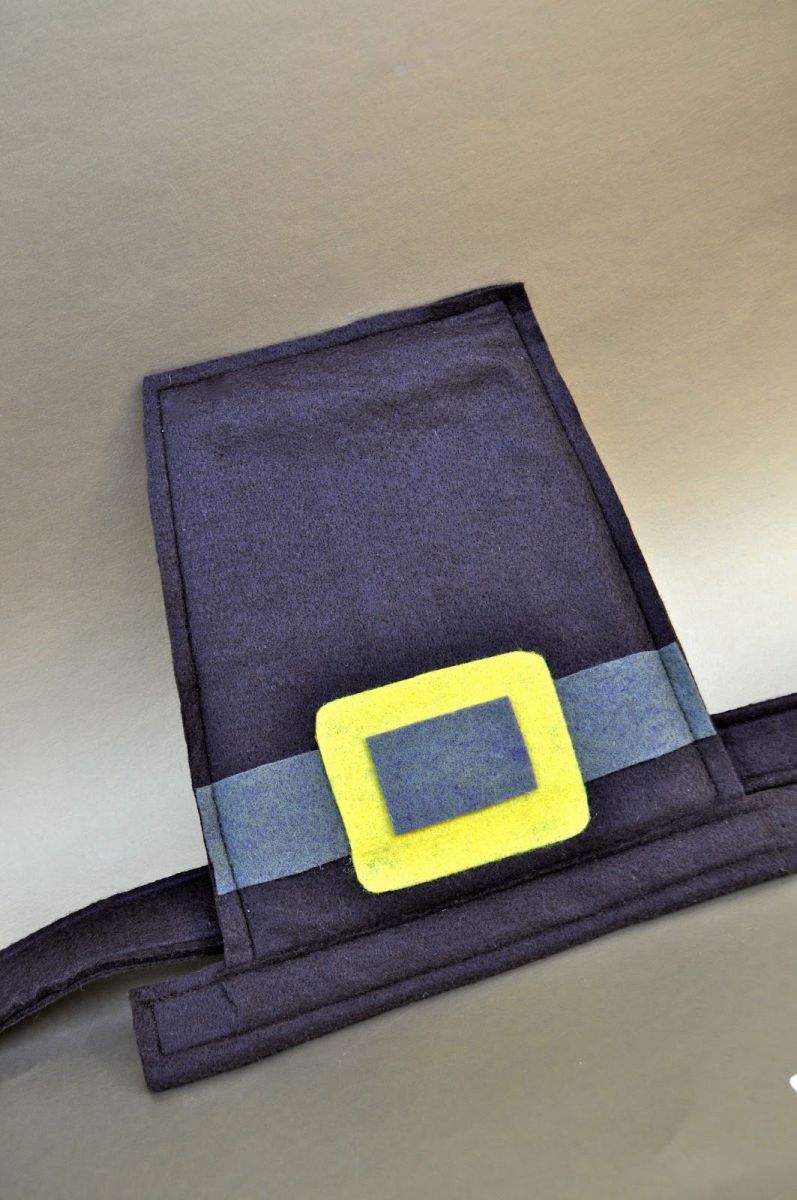 Pilgrim Felt Hat (via Make Life Lovely) You'll need a sewing machine for this more detailed hat, but I'm sure it will last for many more fun Thanksgivings to come.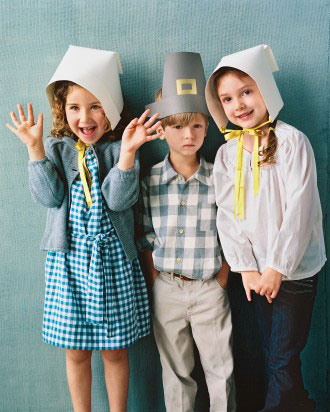 Printable Hat and Bonnet (via Martha Stewart) Two free printables for bonnet and Pilgrim hat are included so boys and girls can both star in Thanksgiving dress up and play.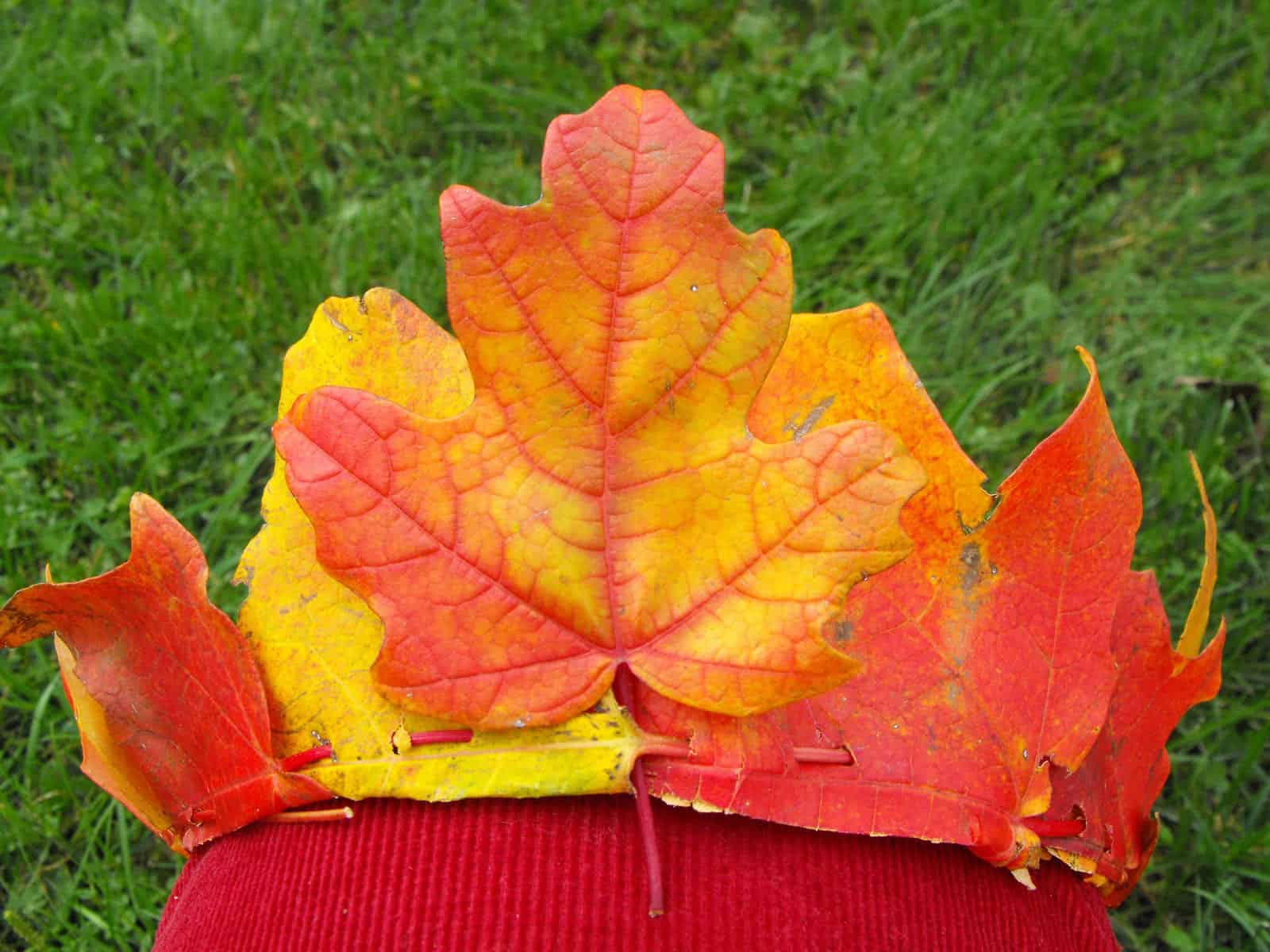 Maple Leaf Crowns (via Twig and Toadstool) If you're lucky to live near beautiful autumn maple trees, assemble this gorgeous harvest inspired crown with vibrant fall leaves.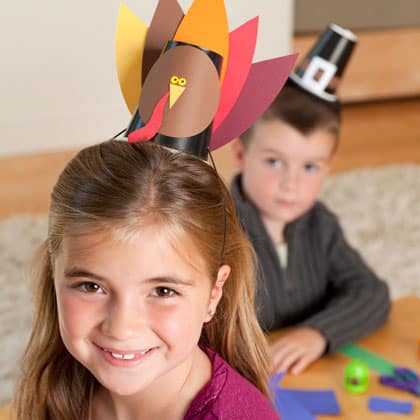 Paper Cone Hats (via Spoonful) These adorable paper cup hats are bound to be a hit with the younger crowd – make it a fun activity at the Thanksgiving table prior to dinner!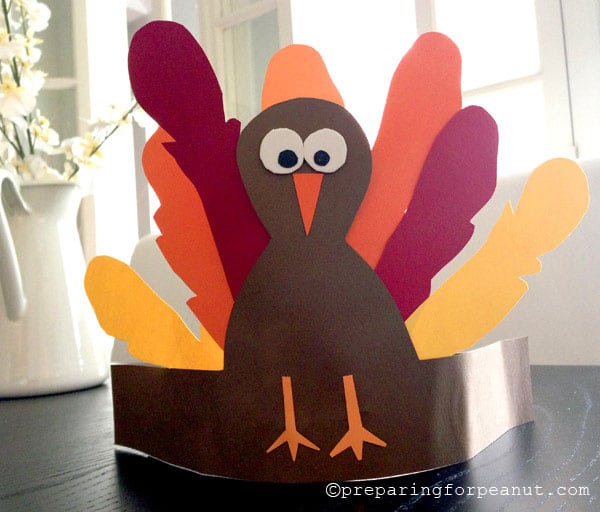 Turkey Hat (via Preparing for Peanut) It wouldn't be Thanksgiving without a turkey hat! Crown your king or queen head of the table with this easy crafted hat made of card stock (a free template for the parts is included).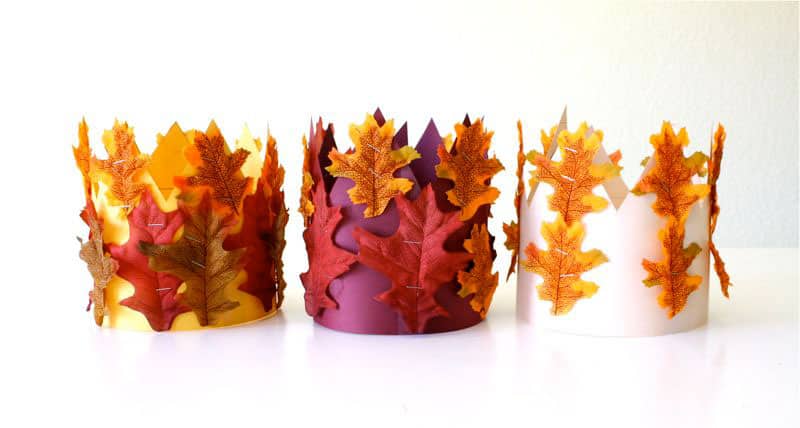 Simple Harvest Hat (via Dana Made It). If you're looking for an easy hat project, this one's for you. Fabric leaves make it easy to make this harvest hat (no need to even scrounge for real ones).
For more Thanksgiving inspiration take a look here!