Thanksgiving is a great holiday (and excuse) to make some super cute treats with your kids. Most of these adorable desserts make good use of leftover Halloween candy or are easily made with store bought cookies or mixes. Kids will love adding a special and delicious touch to the Thanksgiving table.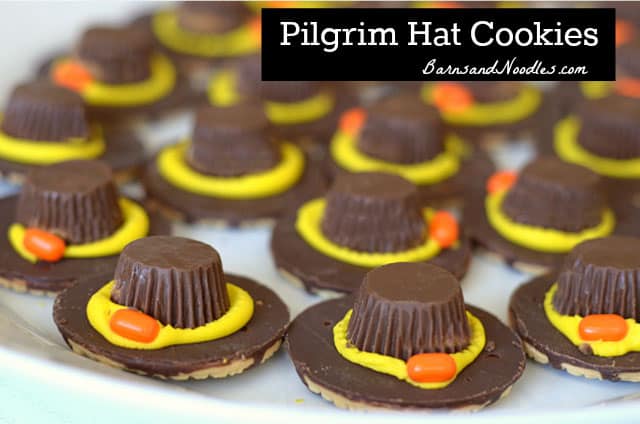 Pilgrim Hat Cookies (via Barns and Noodles) Whip up these easy hats from peanut butter cups and store bought cookies.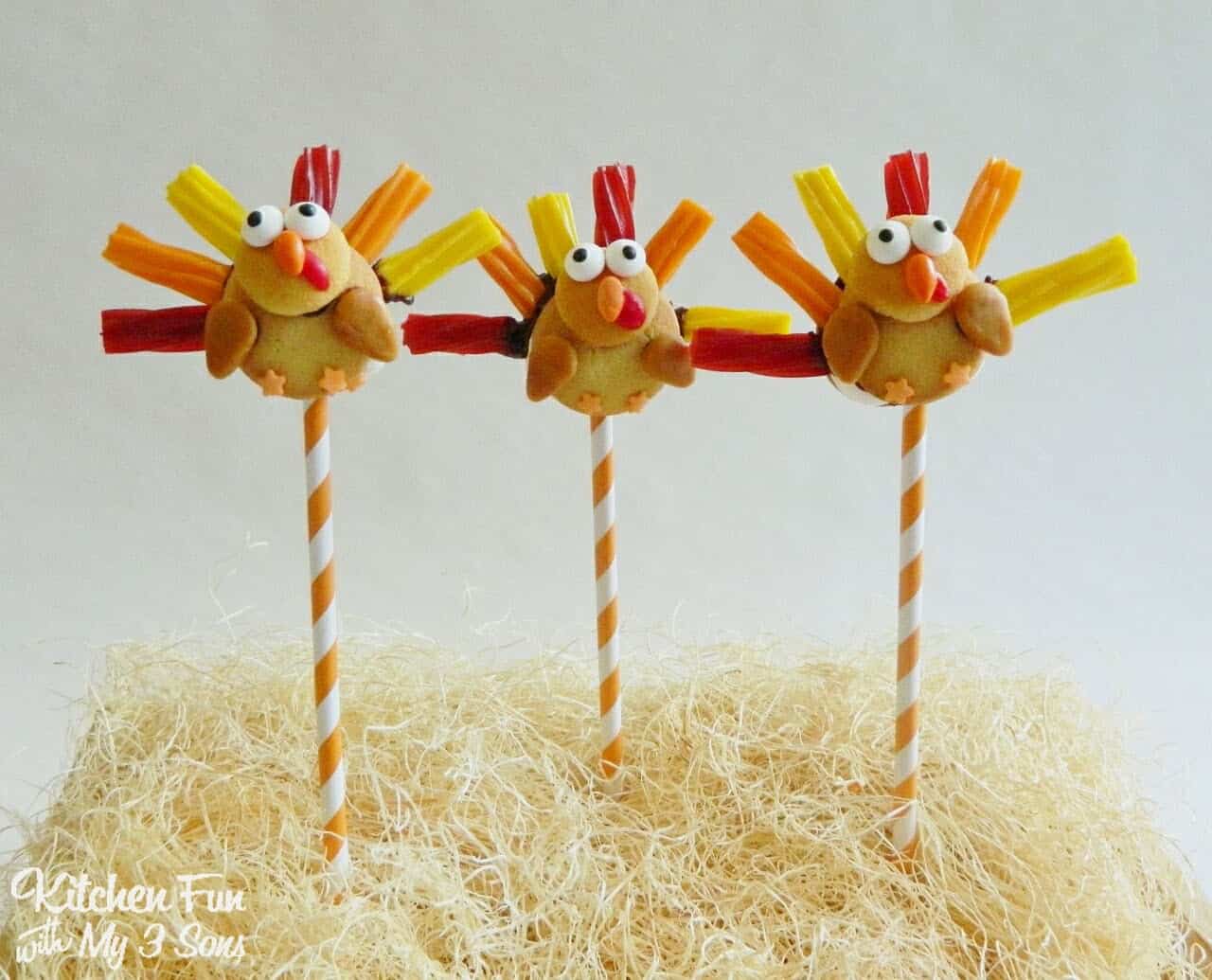 Turkey Twizzler Cookie Pops (via Kitchen Fun with My 3 Sons) Make good use of leftover Halloween candy with these cute cookie pops.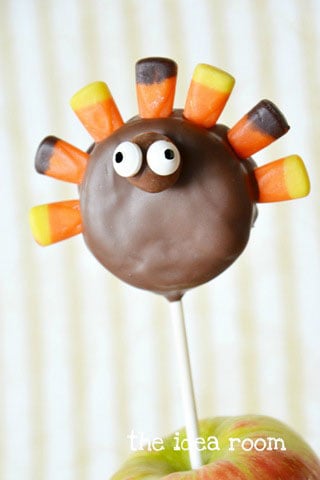 Turkey Pop (via The Idea Room) The cutest googly-eyed turkey pops made with Oreo cookies.
Turkey Cone Cakes (via Create-Celebrate-Explore) Flat bottom ice cream cones work well as a base for these cute cupcake turkeys.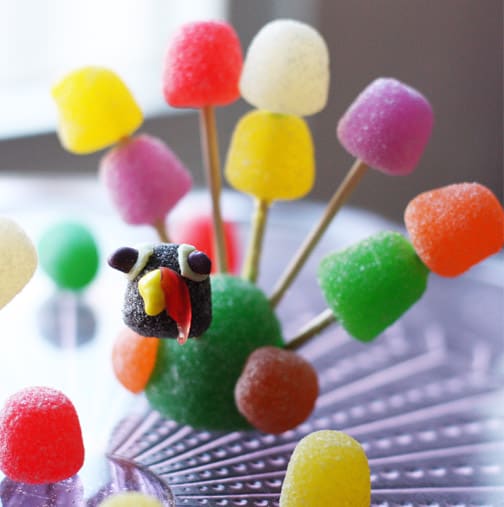 Gum Drop Turkey (via Design. Wash. Rinse. Repeat) Make a colorful candied turkey with this easy tutorial.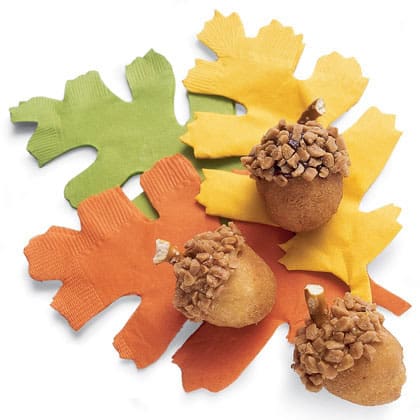 Acorn Donuts (via Spoonful) Turn bits of a glazed donut into these yummy acorn and chocolate mini donut bites.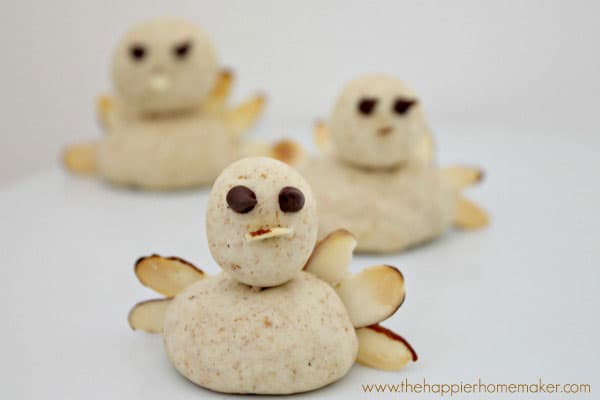 Almond Turkey Cookies (via The Happier Homemaker) These almond turkey cookies will melt in your mouth.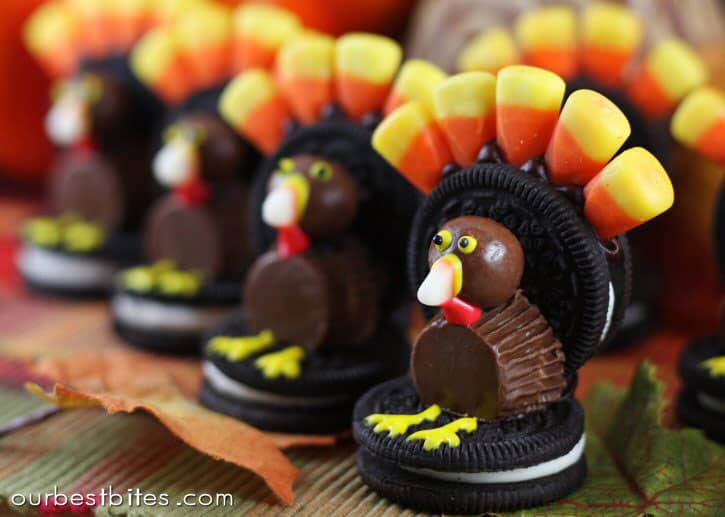 Oreo Turkeys (via Our Best Bites) Another great idea for using up leftover Halloween candy – make turkey cookies!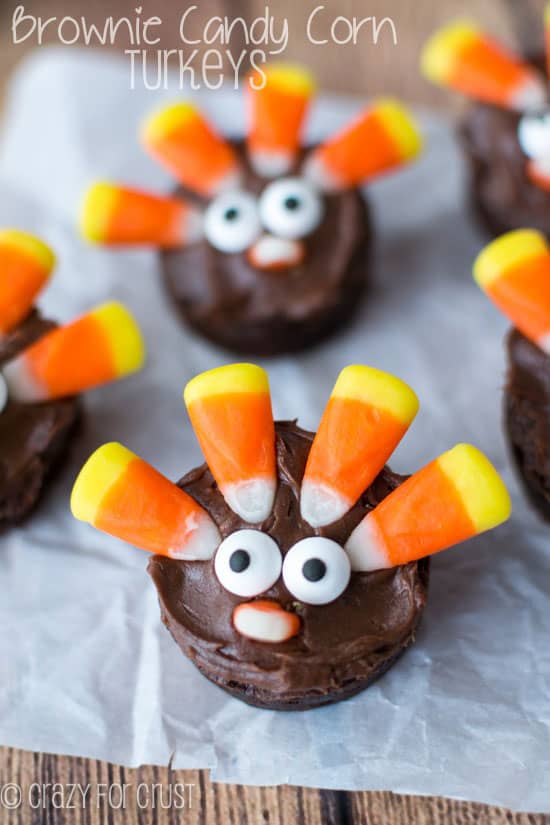 Brownie Turkeys (via Crazy for Crust) Use a brownie mix to quickly bake up these yummy brownies with candy corn feathers.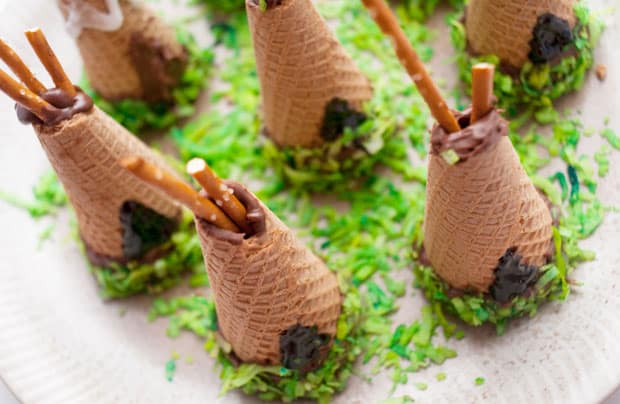 Teepee Cones (via Parade) Transform ice cream cones into teepees and make it a salty-sweet treat with pretzel sticks.
Take a look here for lots more Thanksgiving ideas for kids.