We're winding down the year and the next week through Christmas will no doubt be a flurry of class events, holiday parties and Christmas dinner prep. These adorable tree shaped snacks and treats bring holiday cheer to the table. Get the kids excited over brownie tree pops, cupcake toppers, or tree shaped cookies. For something healthier, opt for the fruit or strawberry covered trees. If sweets aren't your thing, dazzle your little guests with tree shaped pizzas or crescent roll trees.
What are your favorite holiday treats?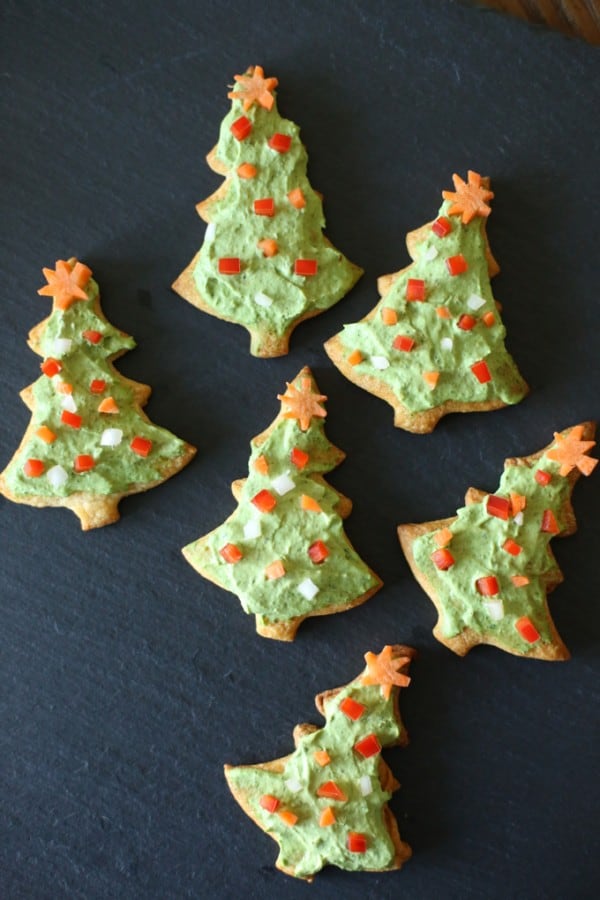 Veggie Pizza Christmas Trees (via Paintbrushes & Popsicles)
Give lunch a Christmas makeover with these clever pizza trees with hidden spinach in the "sauce."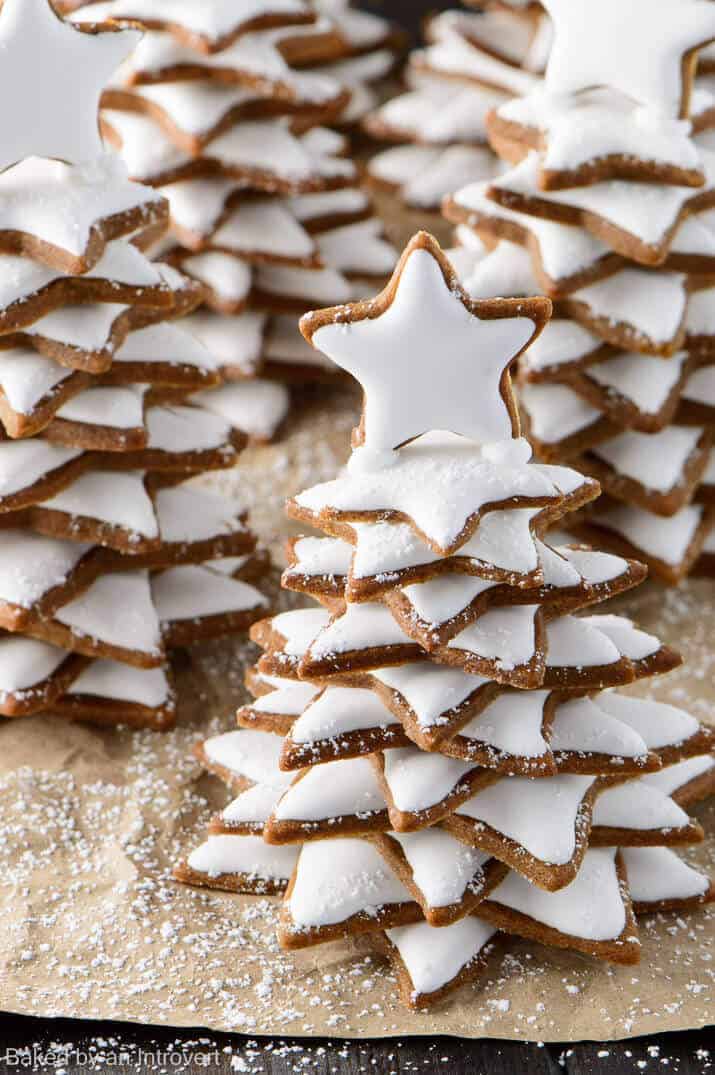 Gingerbread Trees (via Baked By An Introvert)
Set the gingerbread house decorating aside this year and try making these snowy gingerbread cookie trees instead.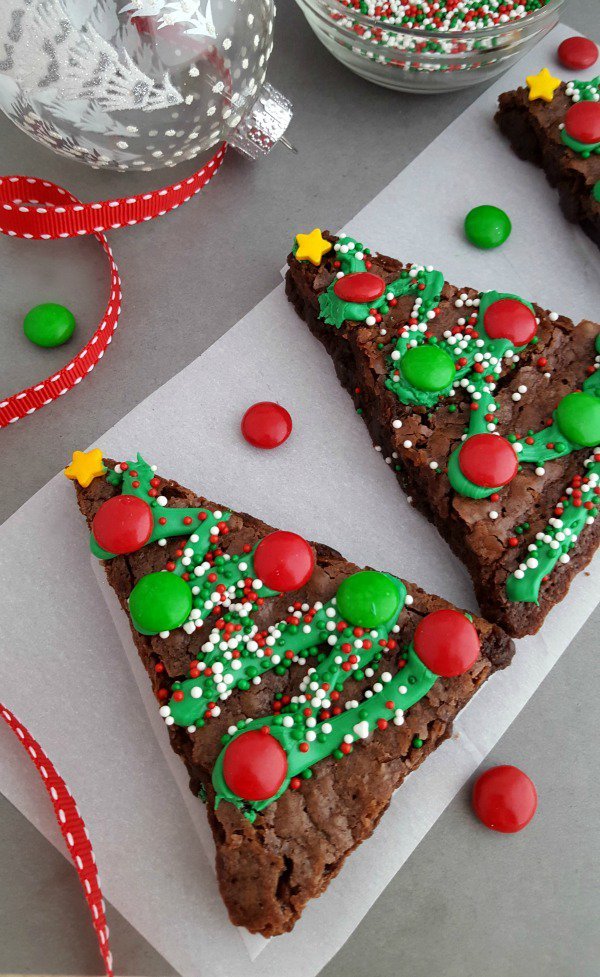 Christmas Tree Brownies (via In the Playroom)
A box of brownie mix makes these super easy to make and fun for the kids to decorate with festive candies.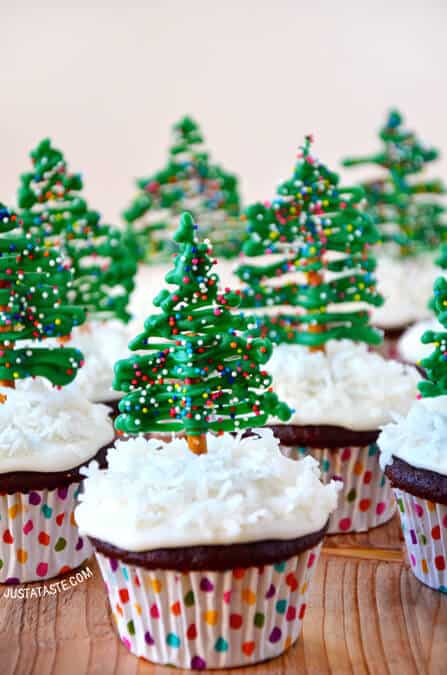 Christmas Tree Candy Toppers (via Just a Taste)
Give store bought or homemade cupcakes a holiday twist with these easy candy melt tree toppers.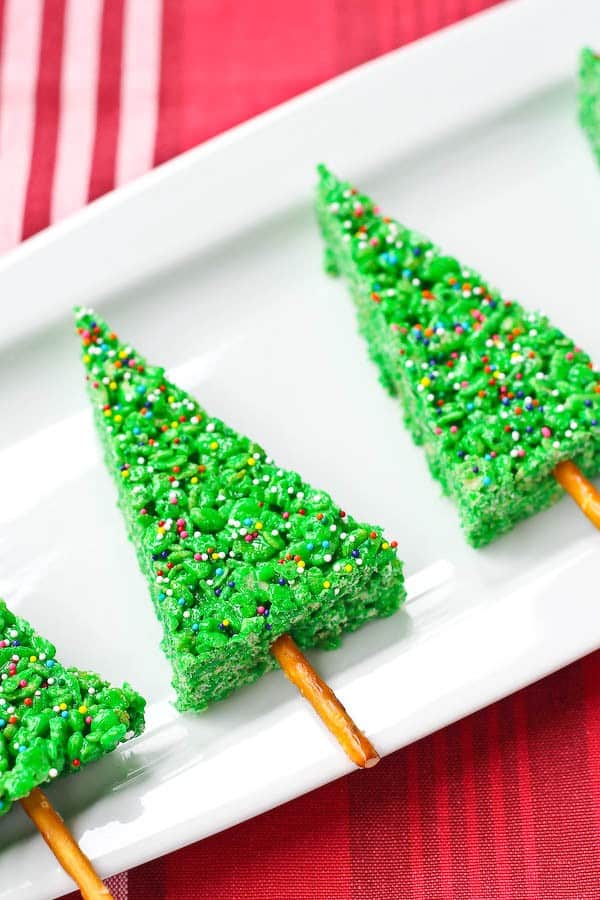 Rice Krispie Treat Christmas Trees (via Rachel Cooks)
Little hands won't be able to resist these yummy Rice Krispie treats dolled up as trees.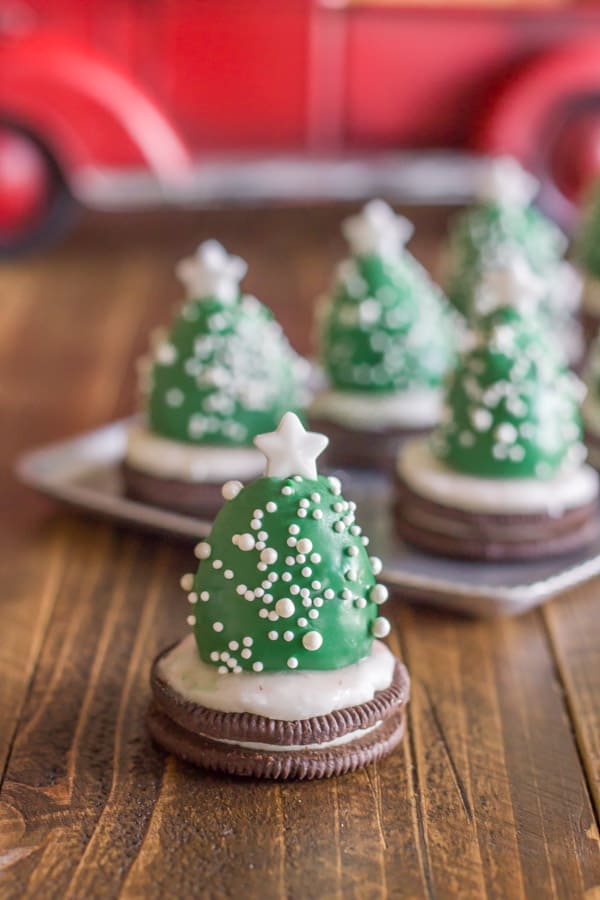 Strawberry Christmas Trees (via Lovely Little Ktichen)
Chocolate covered strawberries never looked so good in this cute mini snow capped Christmas tree version.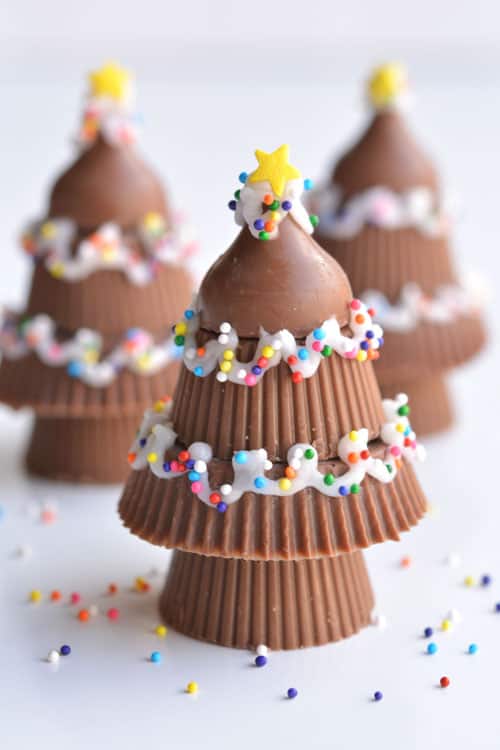 Peanut Butter Cup Christmas Trees (via One Little Project)
For those who are baking adverse, try this easy Christmas treat assembly using store bought chocolate candy and sprinkles.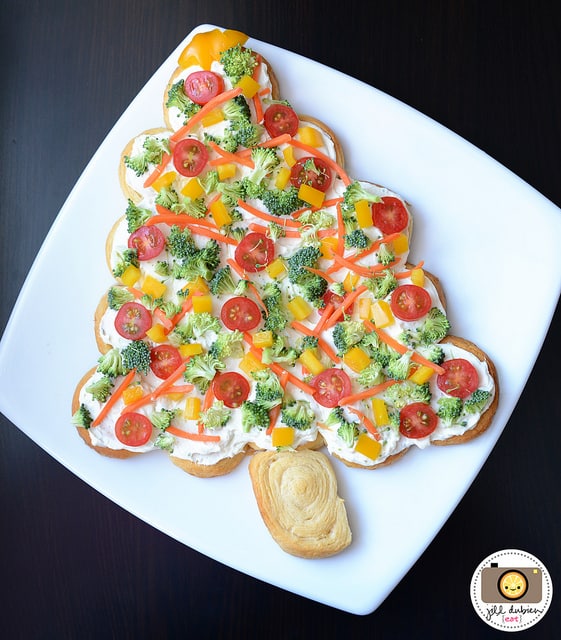 Veggie Crescent Roll Christmas Tree (via Meet the Dubiens)
Get your veggies on to curb off all those holiday treats with this festive veggie and cream cheese tree shaped appetizer.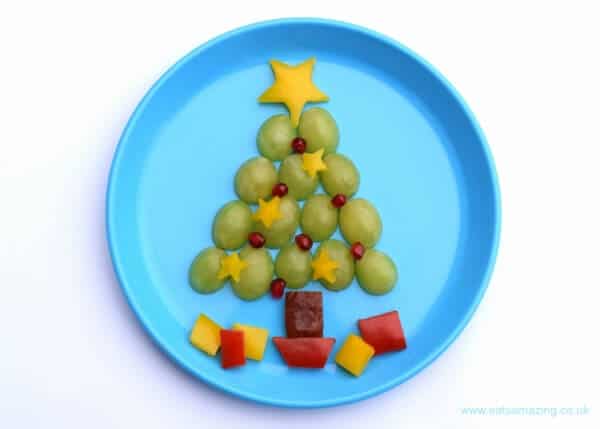 Fruit Christmas Tree (via Eats Amazing)
Another healthy Christmas treat that will get the same level of excitement from the kiddos, with much less sugar.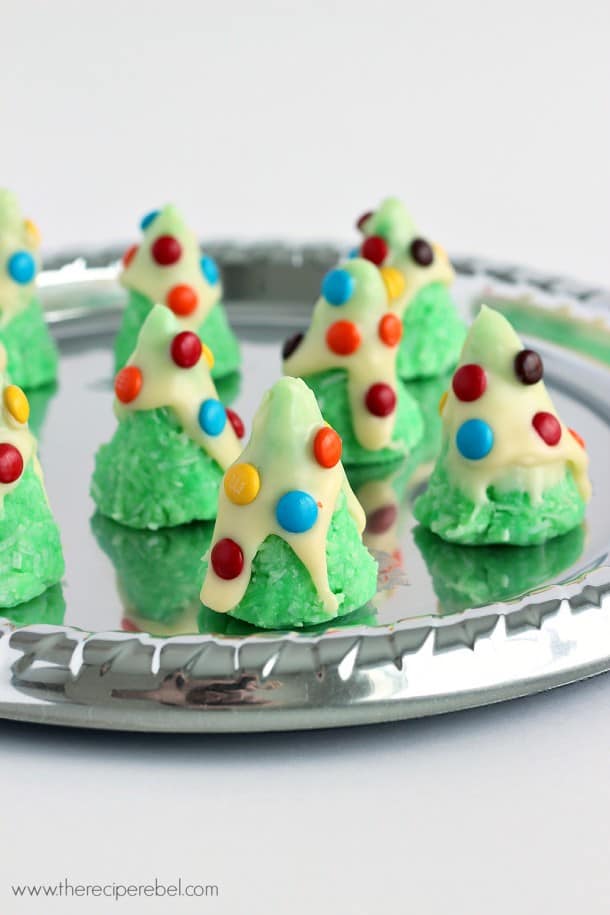 No Bake Christmas Tree Cookies (via The Recipe Reble)
With all the things to check off your Christmas to-do list, these no-bake cookies may save your holiday baking this year.
Share your favorite holiday treats with us in the comments! Check out more holiday ideas for kids!