Here's a fun twist on the classic gingerbread house using two things kids love: LEGOs and playdough! Brick by brick, kids can build their own little house. The best part is tearing it down and re-building it over and again.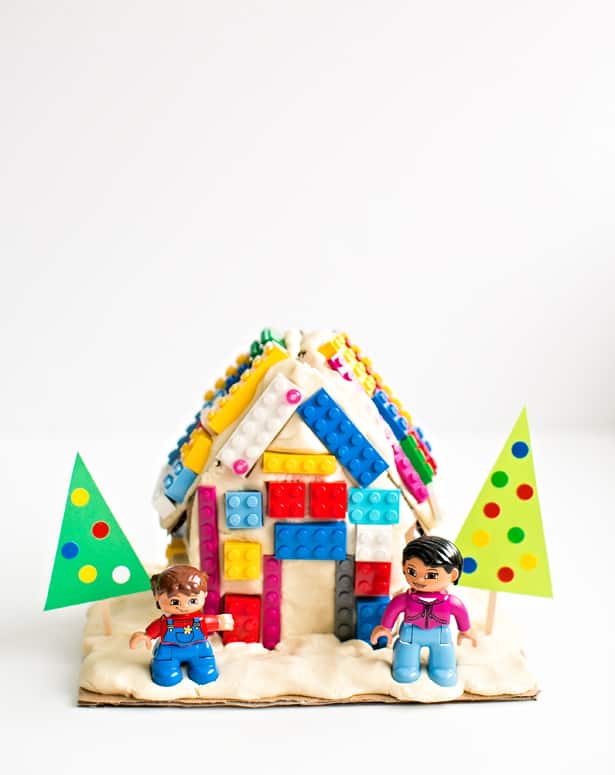 LEGO Playdough Gingerbread House
– Gingerbread house template (see *note below)
– Cardboard
– Hot glue
– LEGO bricks
– Playdough (you can use readymade or make your own)
*We printed out this gingerbread house template from Knead to Bake which is the perfect mini size house.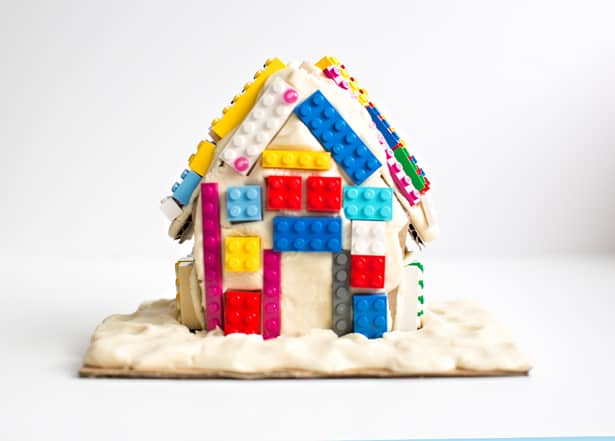 Instructions:
Step 1. Print out the gingerbread house template and cut out your cardboard pieces. Hot glue the pieces together. You'll also need a flat piece of cardboard for the base which you can hot glue the house on.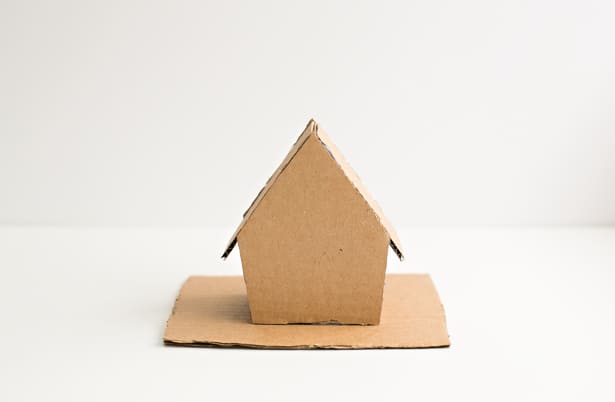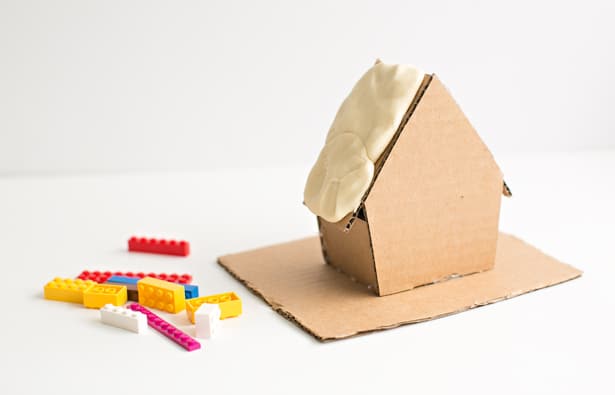 Step 2. Add mounds of playdough for the "mortar." We used our homemade peppermint playdough recipe (minus the coloring and peppermint). You can cut the recipe in half which is more than enough for one house. Or you can use ready made playdough.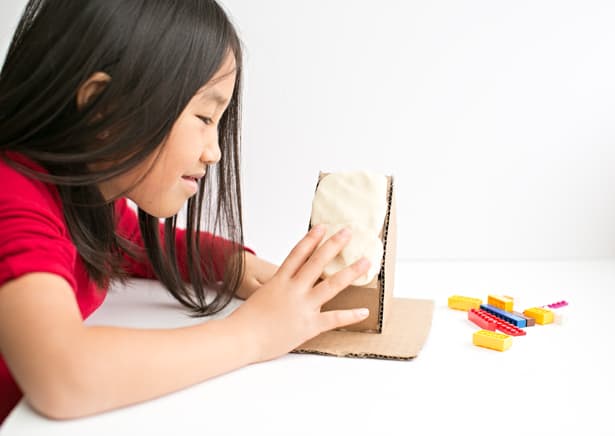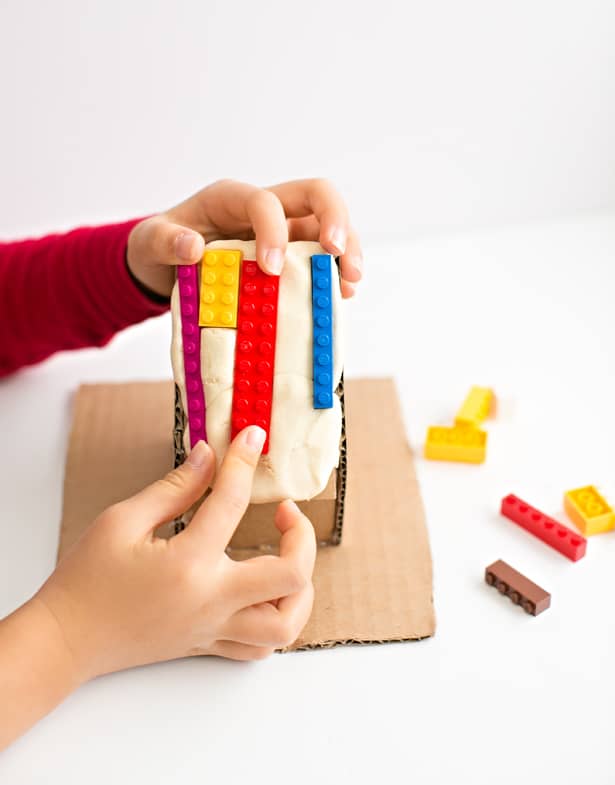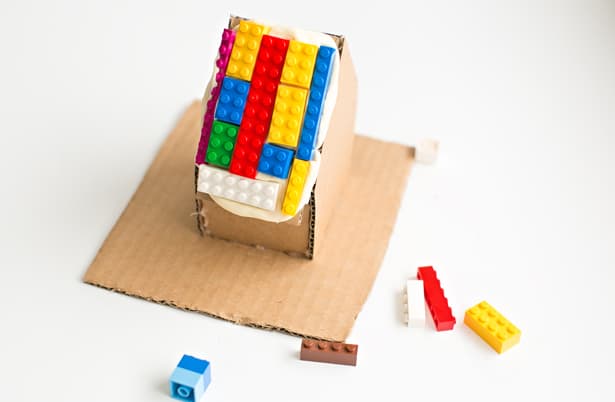 Continue adding the bricks on all sides of the house until it's filled.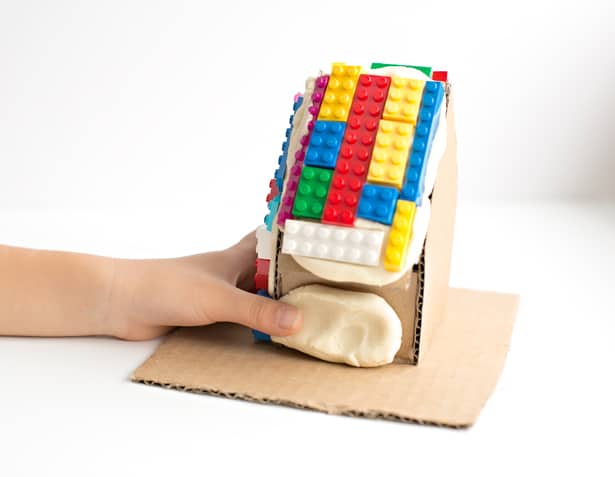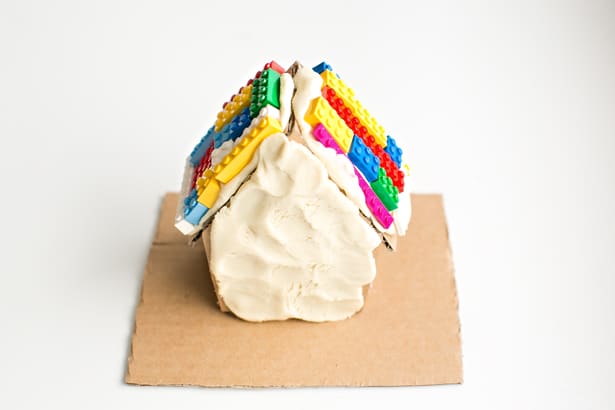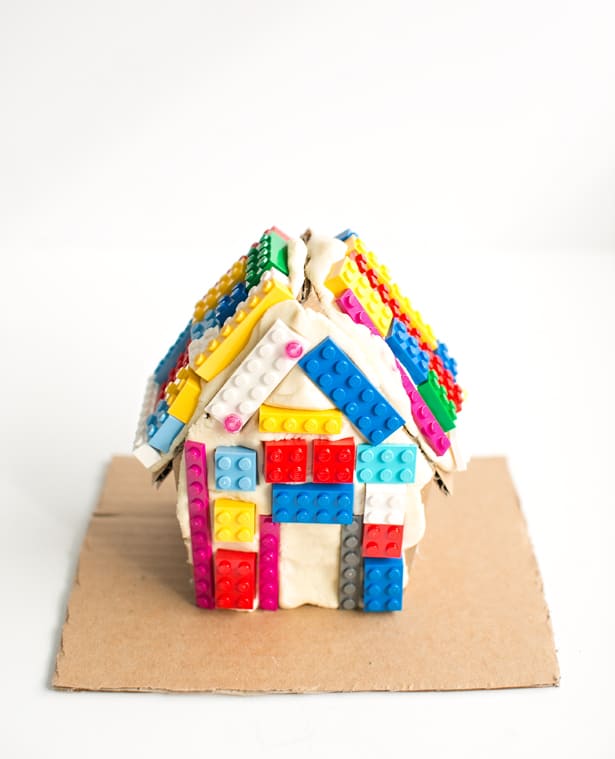 You can add playdough on the base to resemble snow and add LEGO characters and some cute paper trees to complete the gingerbread house look.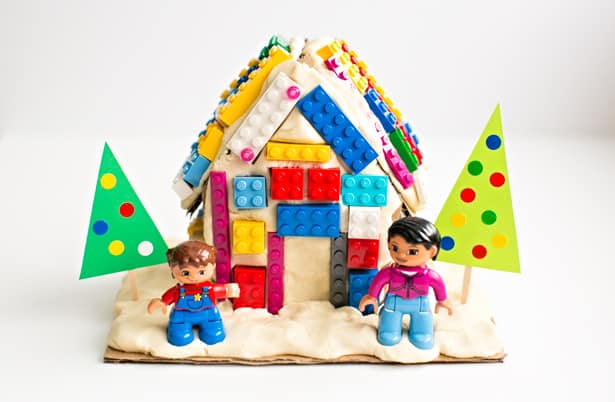 Aren't these adorable? They're a fun activity to do on a playdate – have the houses ready to decorate with all the supplies laid out. You can easily remove the playdough and start building again!
Note the playdough will dry and be hard to take off if left on the house for a while, so it's best to remove it and keep the playdough in a zipper bag until the next time you build again.
What are your favorite gingerbread house activities? Check out more fun holiday ideas for kids!