In today's global word, it's important to teach kids where they come from, but also about the vast and amazing cultures from all around the world.
The gorgeous and detailed printed maps from Holland based Maps by Annie are a wonderful visual way to teach your child geography and culture from various countries.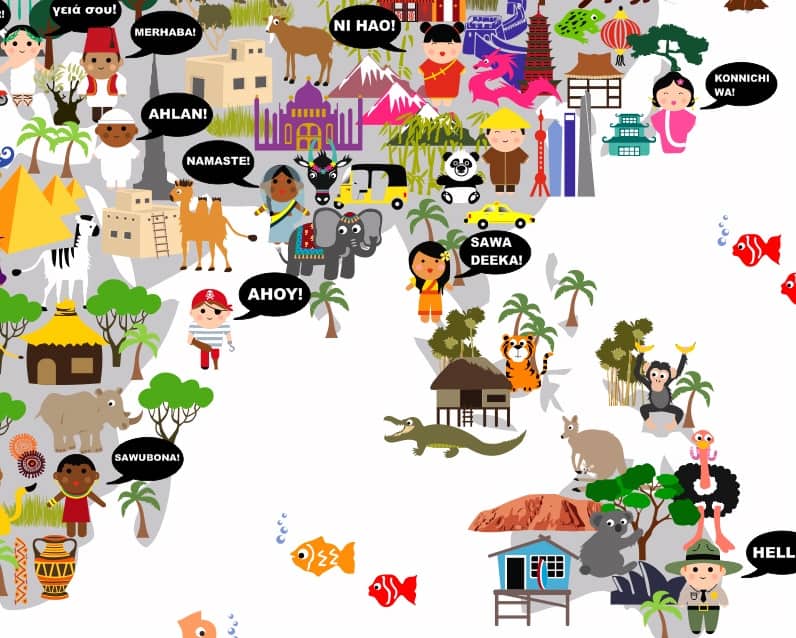 Founded by graphic designer mom Anneke, called "Annie," these maps were inspired by her wanting to show her son the roots of his multi-cultural family. The maps feature intricate, bright and happy illustrations of people and animals in their origins with "hello" in different languages.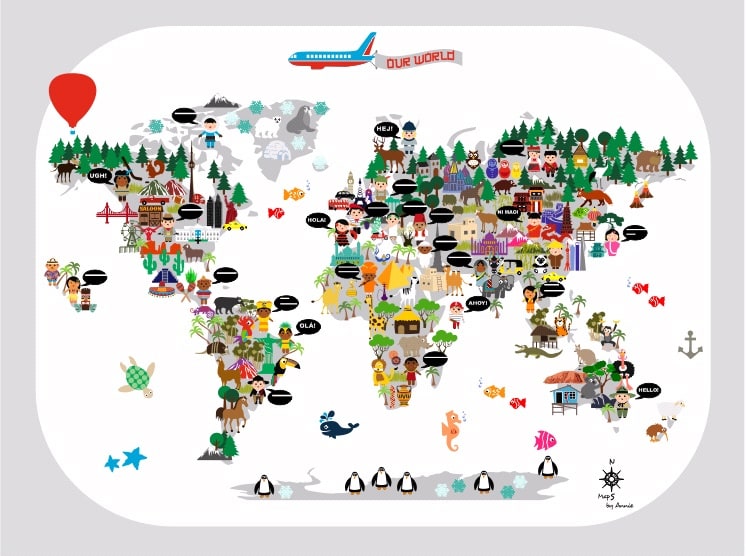 The great part is the personalization of these maps. You can customize the balloon with your child's name. You can choose from a girl or boy version world map or even a specific country.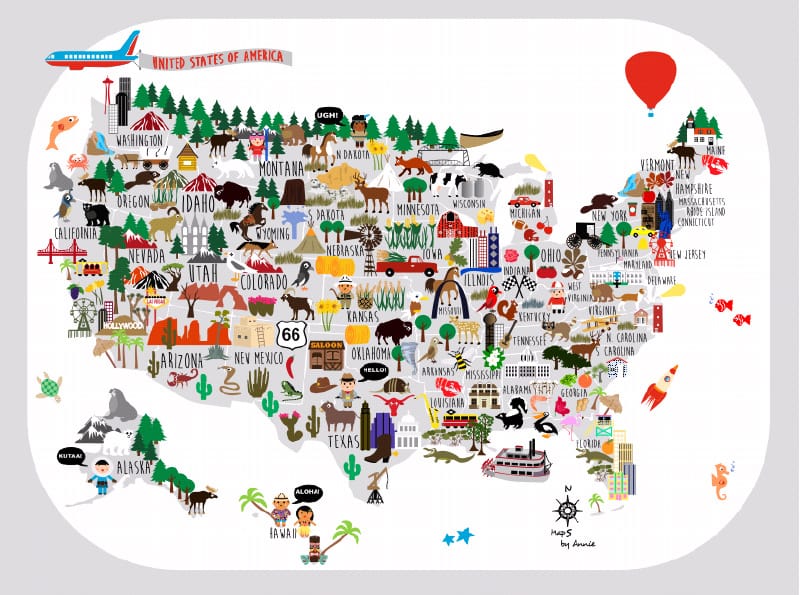 There are also interactive maps which come with cactus stickers a child can place on a country after visiting. Or these fun road themed map.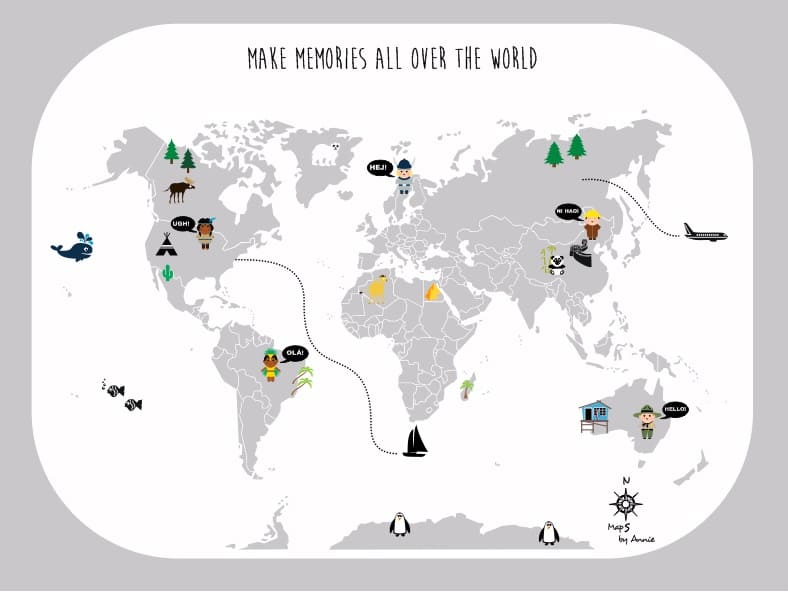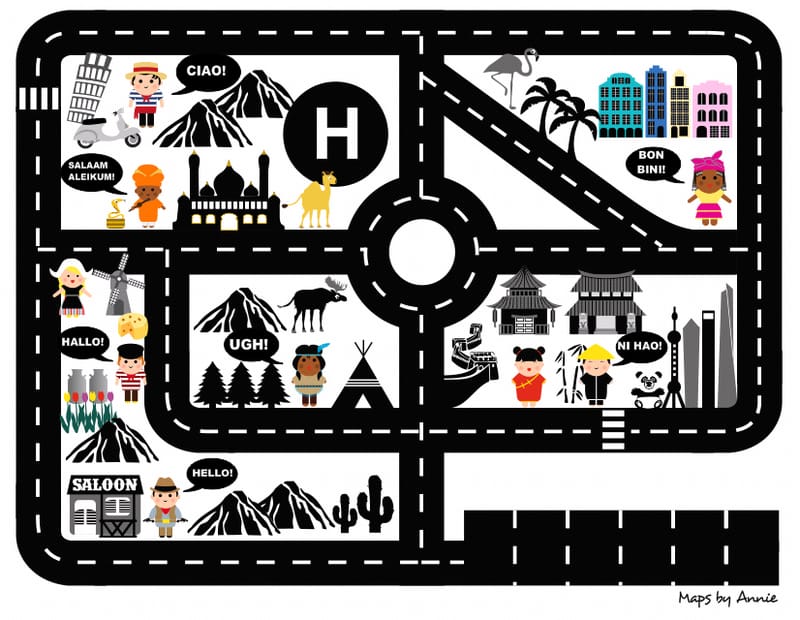 Each map is printed on semi shiny PVC with eyelet rings to hang up and decently sized at 120 cm x 90 cm (approximately 4′ wide by 3′ tall).
Maps by Annie is based in Holland, but ships internationally. They're currently running a special promo on their site for 20% off through 12/31/15 with code XMAPS.
(All images via Maps by Annie)