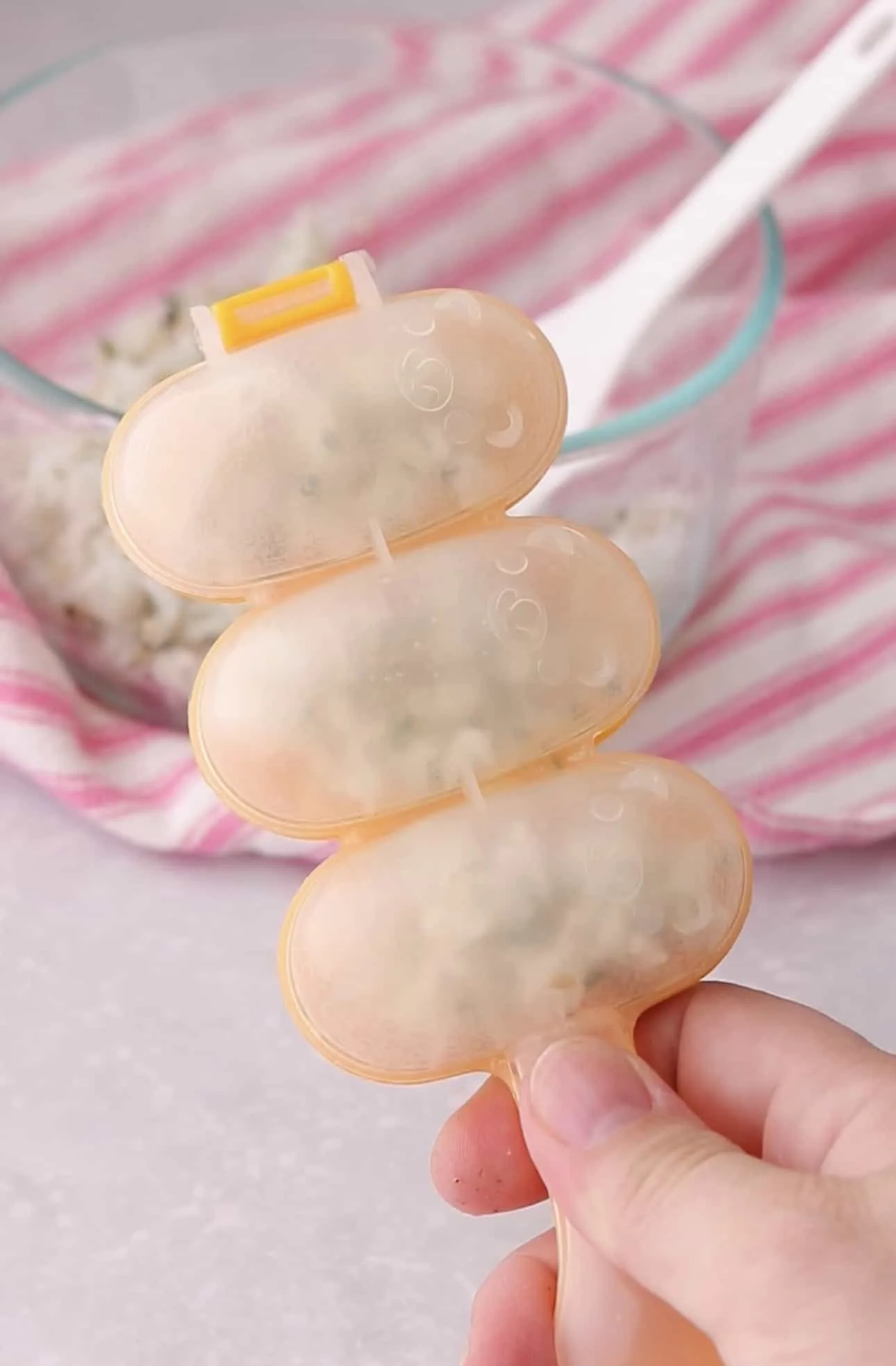 By using this site, you agree to our Terms of Use. This post may contain affiliate links. Read our disclosure policy.
As an Amazon Influencer, I earn from qualifying purchases.
Check out my Plaeful Printables for kids play and learning!
If you want an easy way to make cute rice balls snacks or meals, this rice ball shaker is great quality for the price and fun for kids to use too!
I'm always on the lookout for cute ways to serve up kids' food without spending lots of time in the kitchen. We eat a lot of rice at home and I had heard great things about this rice mold shaker. It makes the perfect rice balls and plus it's just a fun tool to shake! The kids and I both appreciate the ability to take a mundane food like rice and give it a fun twist to jazz up mealtime.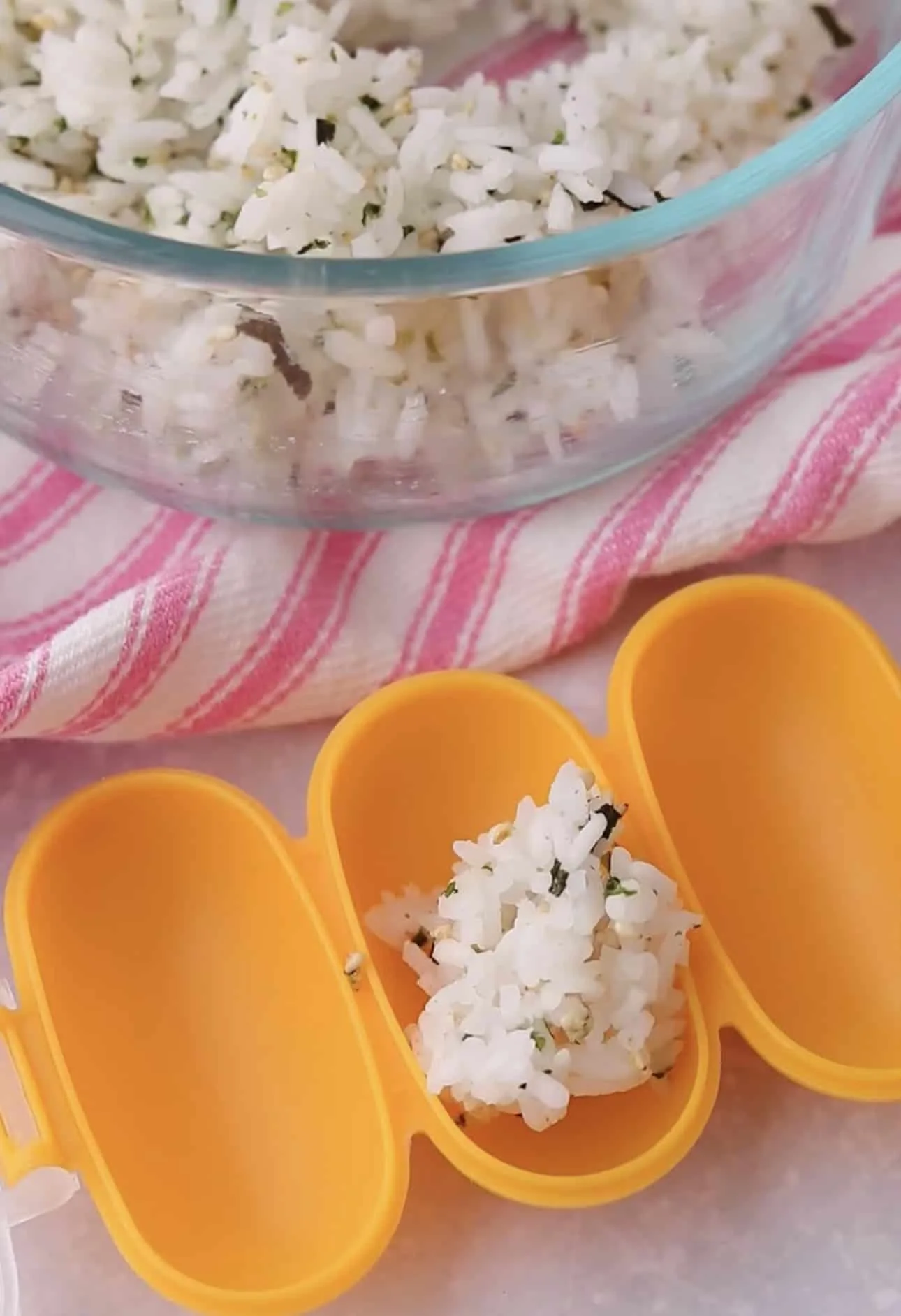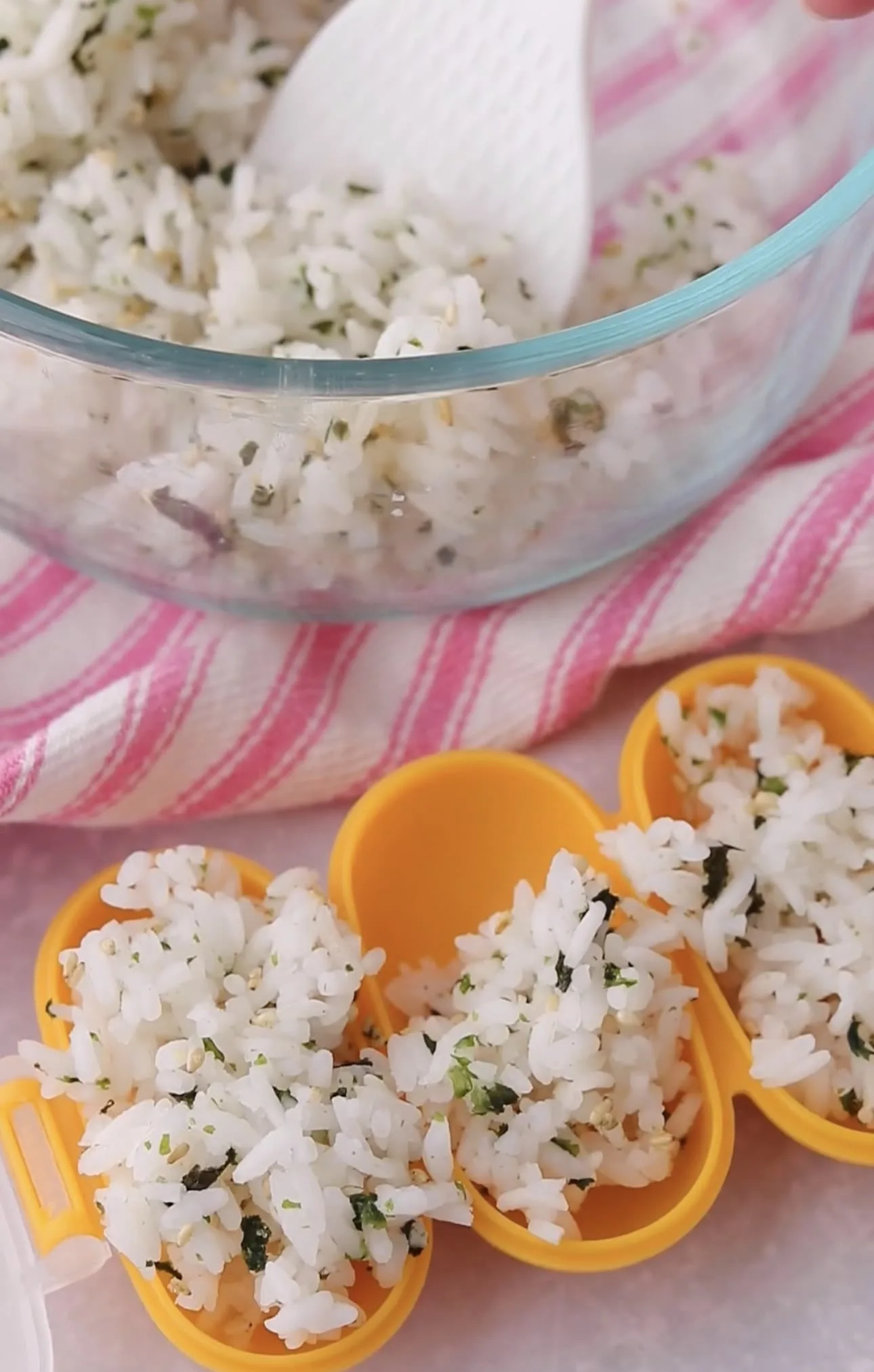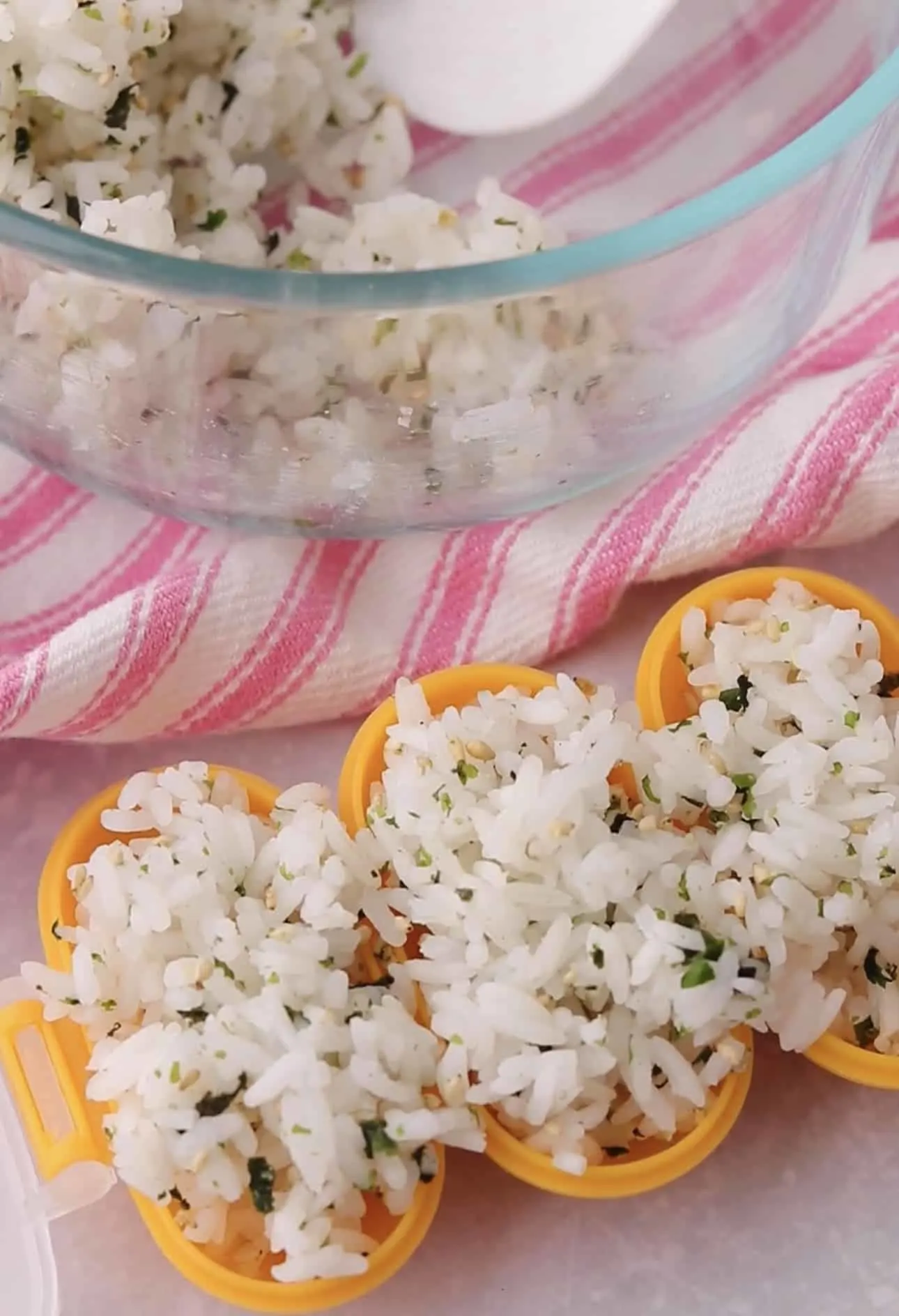 What is the rice ball shaker?
This is a simple kitchen gadget that lets you pack warm fresh rice into a mold that once shaken, results in 3 mini-shaped rice balls. The mold is made of food-safe plastic and comes with a spatula to scoop the rice inside.
How do you use the rice ball shaker mold?
To make rice balls, just cook some rice, let it cool slightly, and then pack it into the molds. Then close the lid and shake, shake shake! The mold easily releases the shaped rice balls. The rice mold is great for making bite-sized rice balls for kids.
If you don't want the rice to stick or have a high success rate of making perfect balls, try spraying a bit of nonstick spray on the mold before shaking.
The set also comes with a small spatula that helps scoop the rice and pack it nicely into the molds. The flat design works better than just using a spoon.
How to serve the rice balls
My kids had fun shaking the rice balls. You can go a step further and do some easy food art, by decorating them with nori seaweed for making a bear's eyes and mouths. We like to just add Furikake seasoning to the rice and then pack them into balls. But you can make other fun food combinations like adding flaked tuna or salmon for a more nutritious rice snack.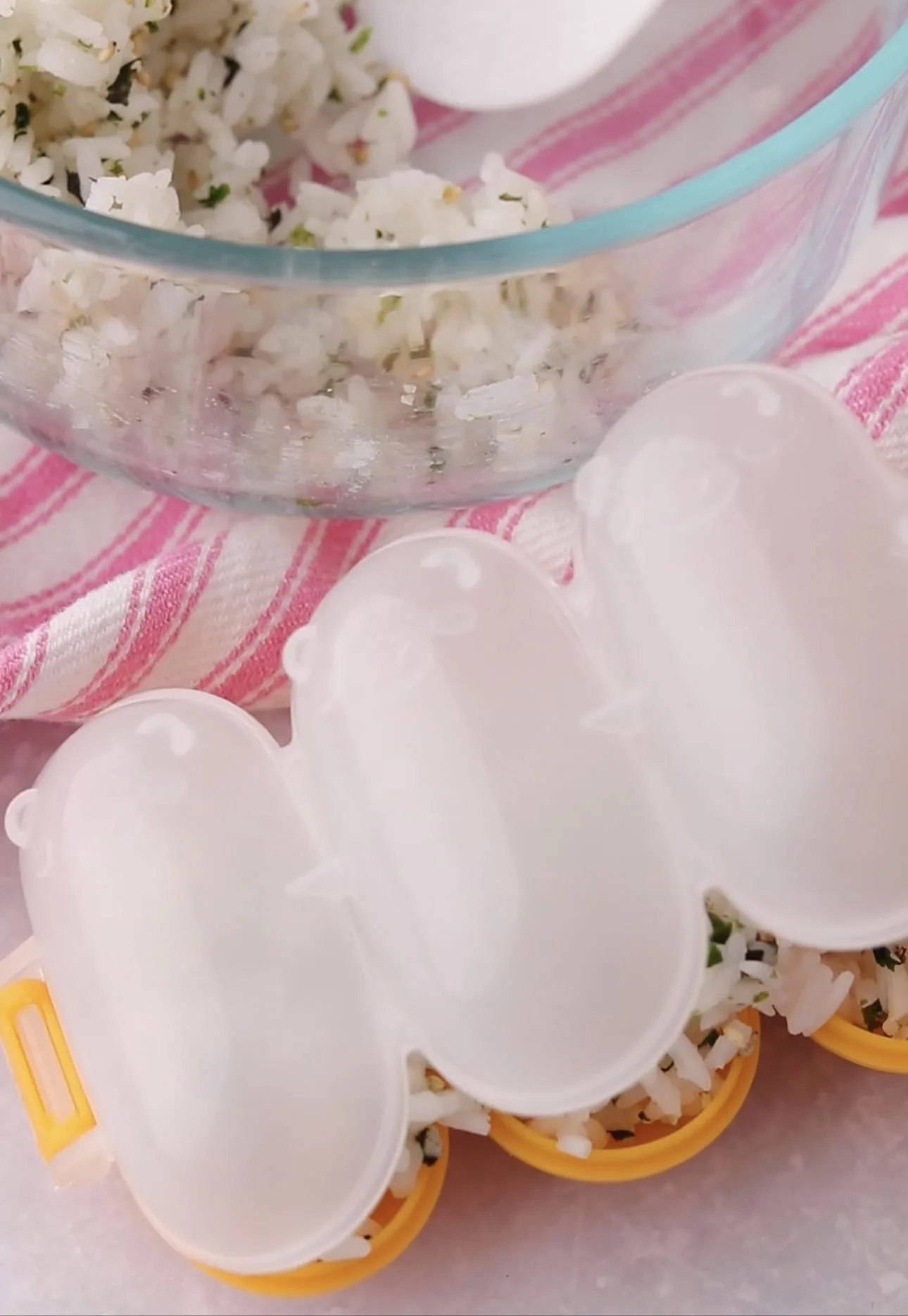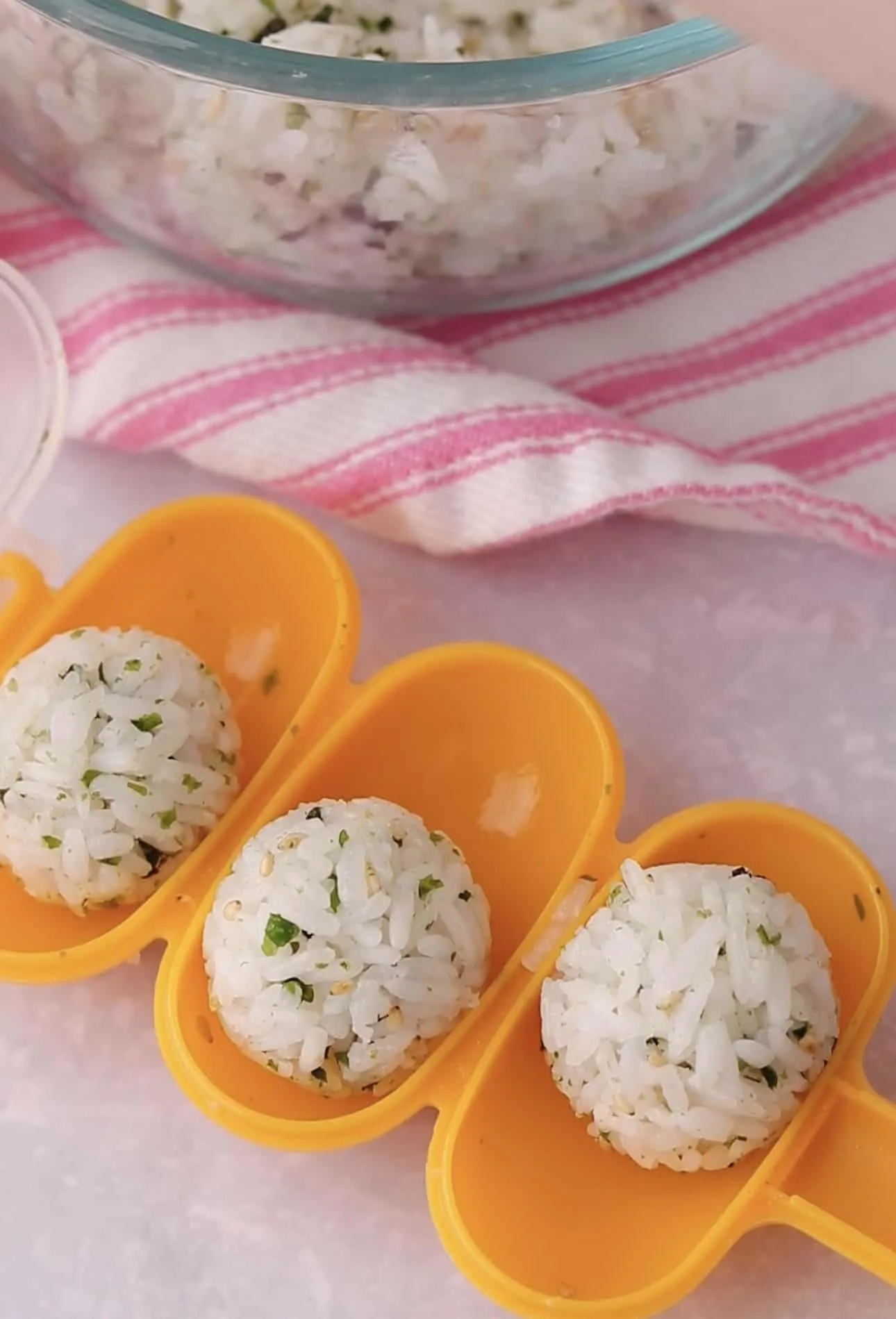 Key Features
– Plastic rice molds allow you to make cute shapes and expressions on rice balls for fun meals
– Make 3 rice balls at a time by simply adding rice and ingredients, closing the lid, and shaking
– Easy for kids to shake the molds and make their own rice balls
– Compact and convenient for making rice balls at home or on-the-go
– Can be used to make meatballs and other foods in addition to rice
– Simple 4-step process: Add rice and ingredients, close lid, shake, and open mold for cute-shaped rice balls
Rice Ball Mold Reviews
Source: Amazon
Was surprised to see that this made little rice balls and not big ones. Even though this is for small one we can't wait to try this out. We think this will work better with the size and make our rice balls crispy when we fry them. Anxious to try this out!
When you use freshly cooked, hot sticky/sushi rice right out of the rice cooker, it makes these perfect and adorable rice balls. My kids love them. It is a fun way to get them to keep eating rice. Good for lunch boxes. But the balls are quite small and it takes some time to make a bunch. Still worth it.
This works exactly as described and makes really cute rice balls for my kids. My kids love it. It works on multiple kinds of rice, not just sticky rice. It feels pretty cheap, very flimsy plastic, but it's more of a novelty item, and I can't imagine putting this through hard use, so good enough for me!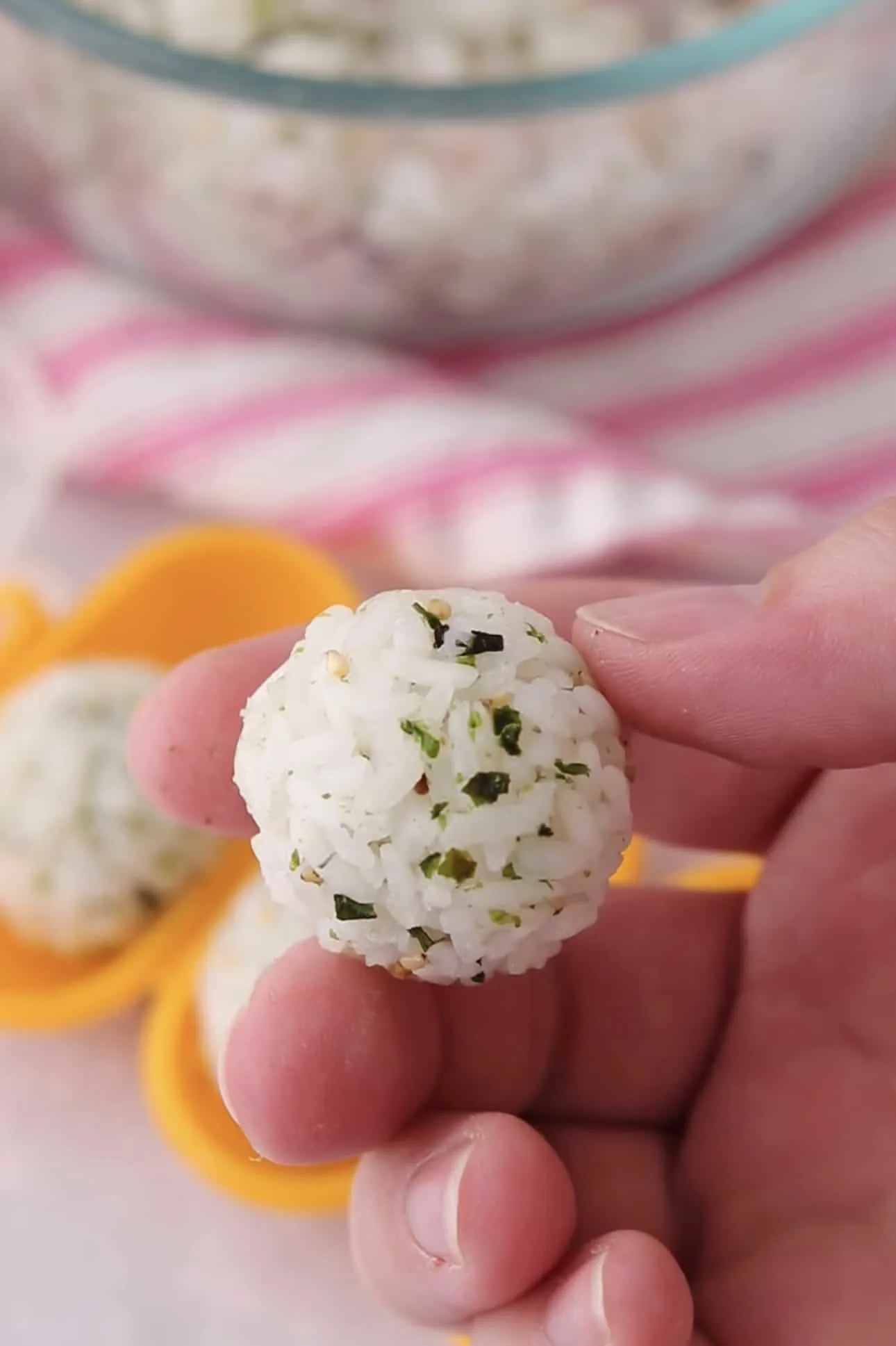 What comes in the package?
One plastic rice ball mold in orange color and one white plastic spatula.
How much is it?
We got ours on Amazon for the inexpensive price of $5.
Final Thoughts
If you want an easy way to make cute rice balls for lunchboxes, parties, easy dinners, or just for fun, I highly recommend this rice ball mold set. The quality is good for the price, and it really delivers on making cute little rice balls kids and adults will love. It's a simple kitchen tool that provides lots of fun at mealtime.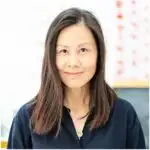 Agnes Hsu is a mom of three and has been inspiring parents and kids to get creative with easy activities and family friendly recipes for over 10 years. She shares her love for creative play and kids food to her 2MM+ followers online. Agnes' commitment to playful learning and kindness has not only raised funds for charity but also earned features in prestigious nationwide publications.