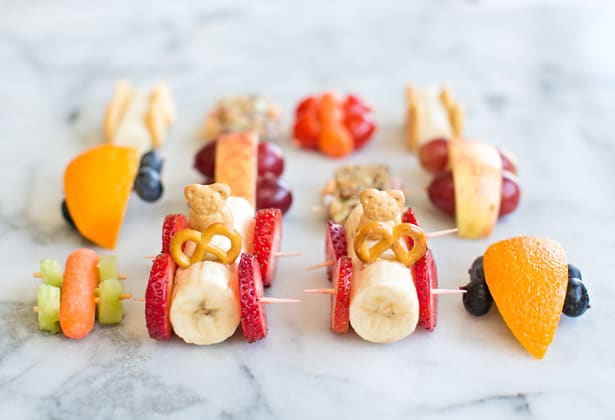 My little guy loves his cars, trains and anything with wheels on them. He's often bringing a couple to keep him company at the dinner table, so I decided to make him these adorable car themed snacks to keep him interested in finishing his food and eating a healthy snack.
These are so easy to put together with just toothpicks and would also work great for a car themed birthday party!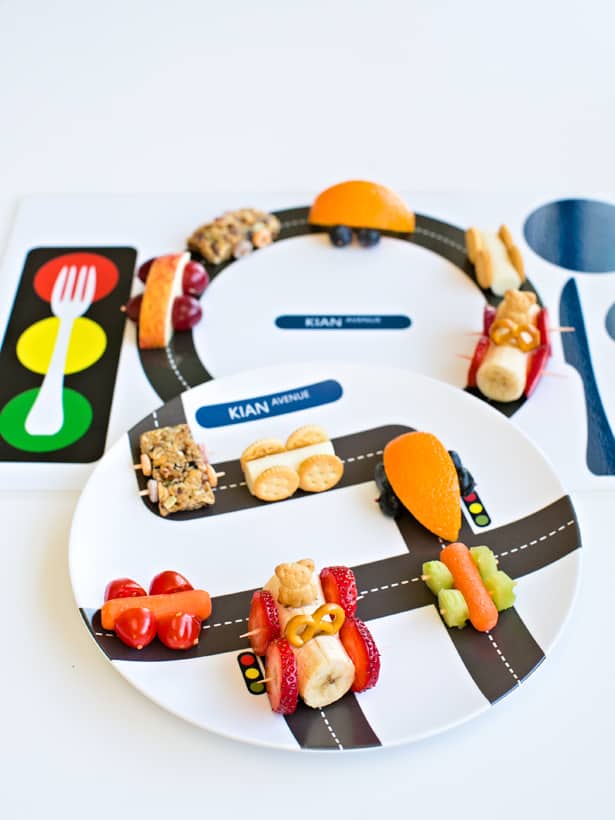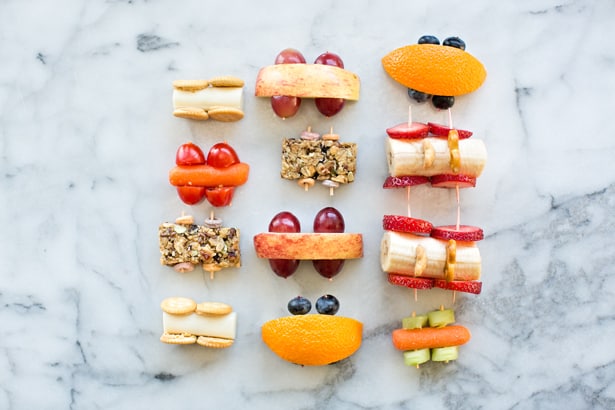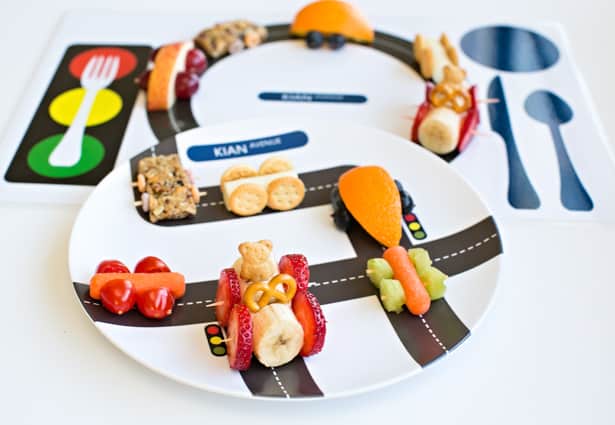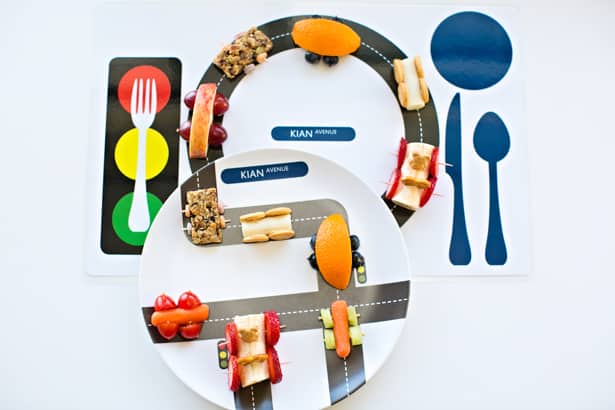 Car Food Snacks – Ingredients
Granola Car – granola and round cereal. Cut out granola bars into rectangles and pierce two toothpicks through each end, threading a round cereal through for wheels.
Carrot Car – pierce two toothpicks through each end and cut half a grape tomato for each wheel. You can also use cut celery for wheels as shown.
Strawberry Banana Car – add sliced strawberries for wheels, a min pretzel for steering wheel and mini Teddy bear cookie for the driver.
Cheese Stick Car – cut cheese sticks in half. Split mini cheese crackers in half and stick them on the cheese as wheels.
Orange and Apple Car – slice oranges or apples and skewer two toothpicks through, adding one blueberry for each wheel.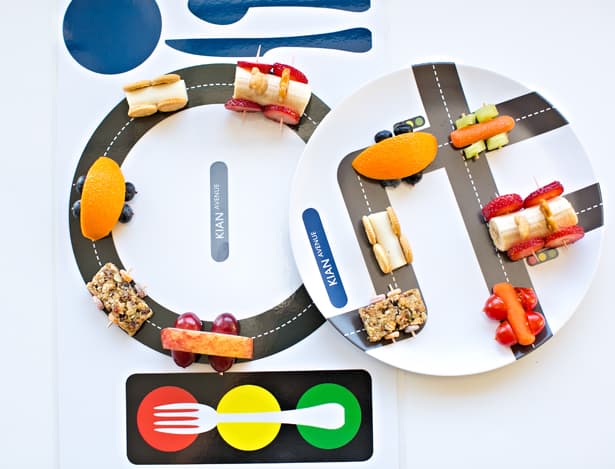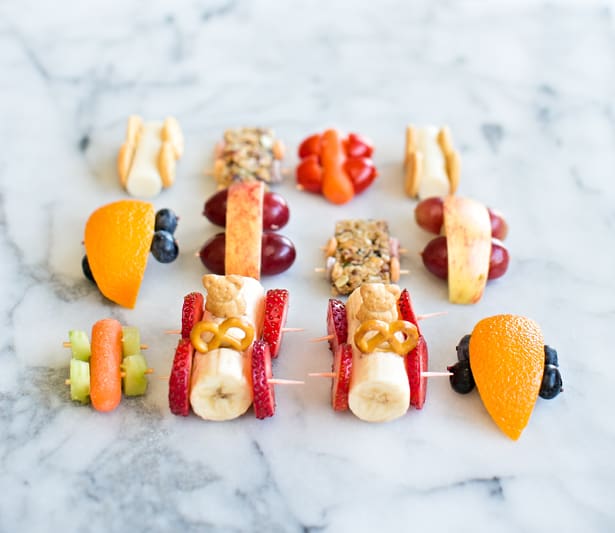 "
These make such fun and interactive snacks which are also perfect for playdates or parties. (p.s. if you like the car plates and placemats we got them from Dylbug which has the cutest personalized meal sets for kids).
What are your favorite easy ways to make snacks look cute to eat? Check out more kid-friendly recipes here.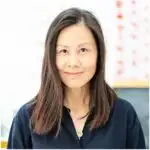 Agnes Hsu is a mom of three and has been inspiring parents and kids to get creative with easy activities and family friendly recipes for over 10 years. She shares her love for creative play and kids food to her 2MM+ followers online. Agnes' commitment to playful learning and kindness has not only raised funds for charity but also earned features in prestigious nationwide publications.