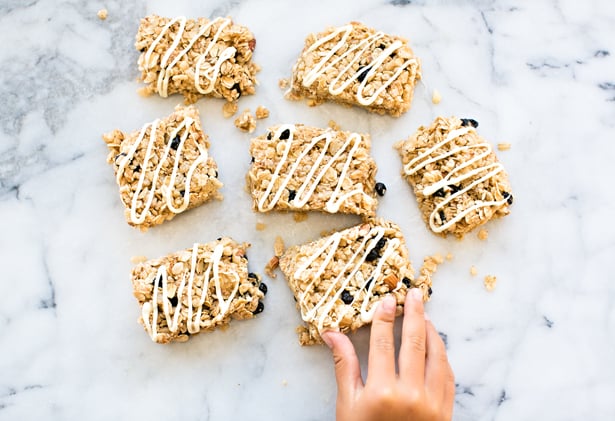 My kids eat granola bars almost everyday. We love making them at home and are sharing one our favorite recipes for a filling and easy no-bake blueberry and granola bar. This makes a great on-the-go breakfast item or snack. Dress it up with a little drizzle of white chocolate to turn it into a treat or dessert.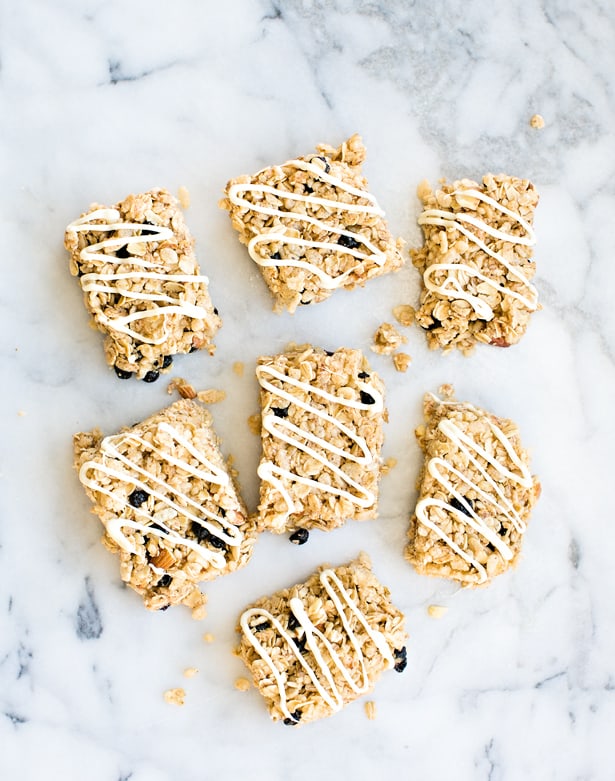 Blueberry Almond Granola Bars – Ingredients:
– 2 cups oats
– 2 cups puffed rice cereal (like Rice Krispie)
– 1/3 cup almond butter
– 1/3 cup honey
– 1/2 cup dried blueberries
– 1/2 cup chopped whole almonds
– 1/4 teaspoon kosher salt
– 4 tablespoons melted butter, cooled
– White chocolate, melted (for drizzling, optional)
– You'll also need a 9″ x 9″ baking pan and nonstick baking spray.
Instructions: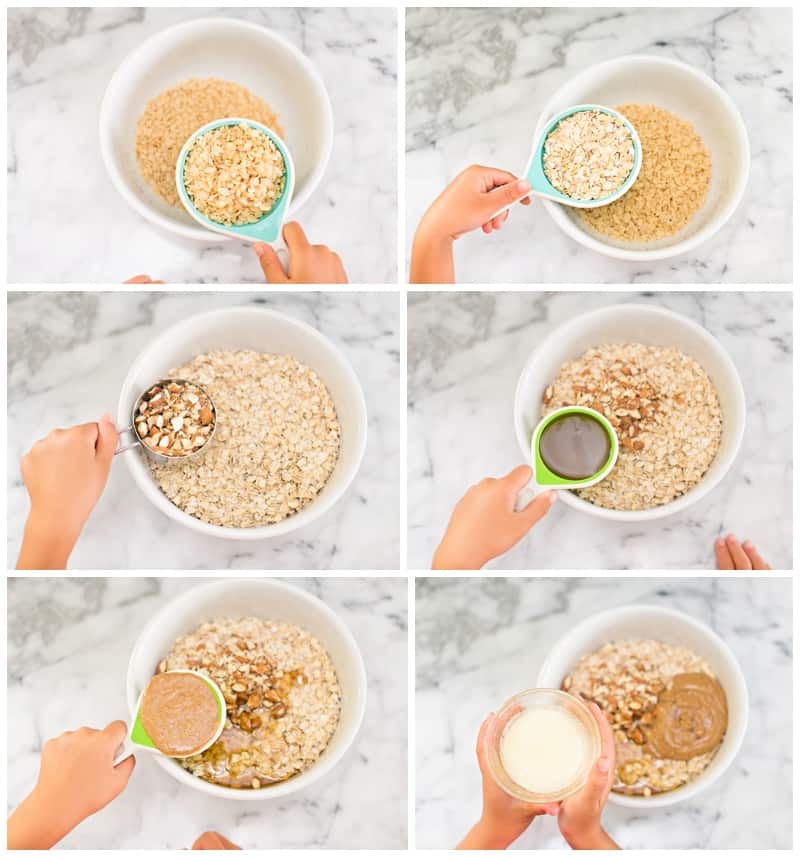 Step 1. This is an easy "dump all the ingredients in one bowl" type of recipe. In a large mixing bowl, add the oats, rice cereal, almonds, salt, honey, almond butter and melted butter. Stir well.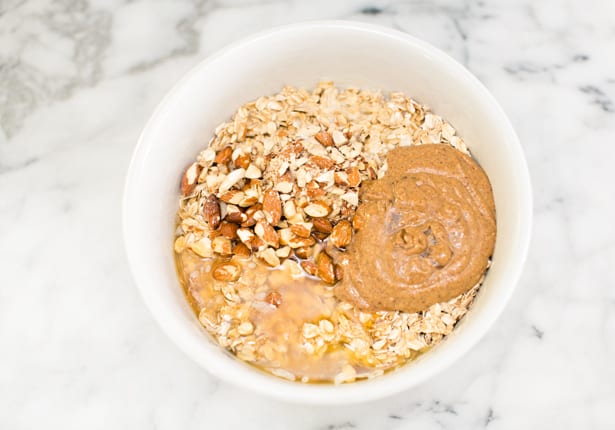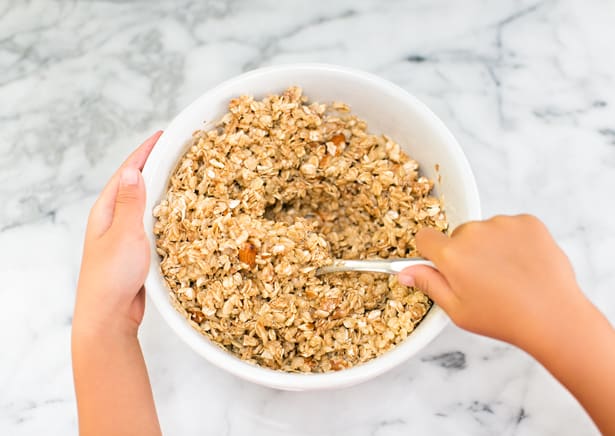 Step 2. Add the blueberries and stir to mix in well.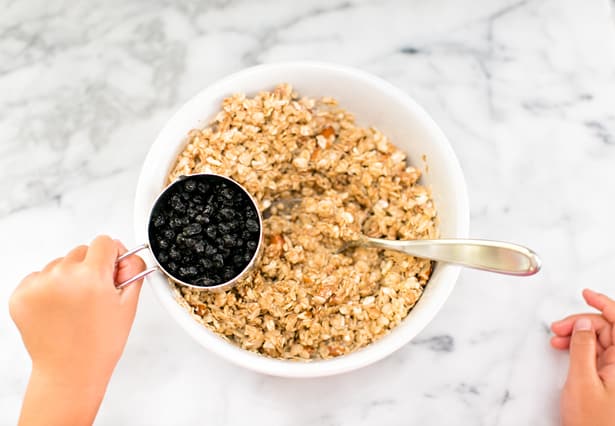 Step 3. Spray some nonstick spray onto your baking pan. Scoop in the granola mixture, making sure to pack tightly with a large spoon or spatula.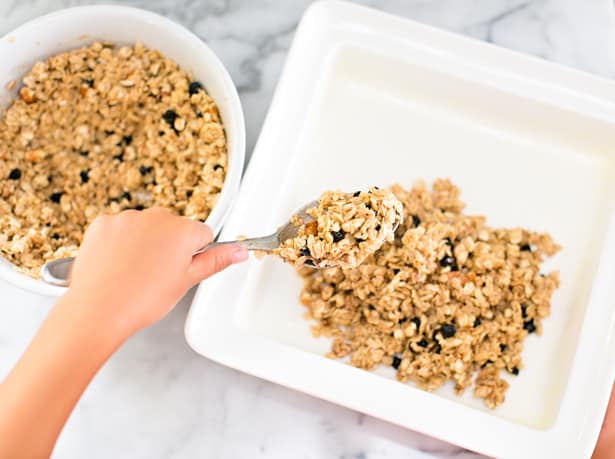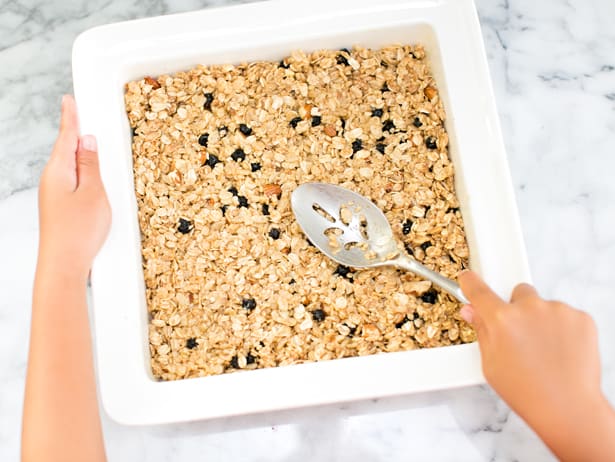 Step 4. Refrigerate until firm for several hours before cutting. Overnight is best. Cut into squares or bars. Keep refrigerated to make sure the bars stay firm.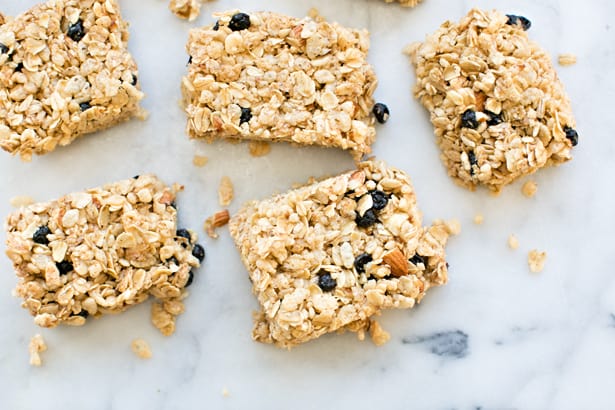 The kids love this easy and yummy granola bar! Best part is making it themselves.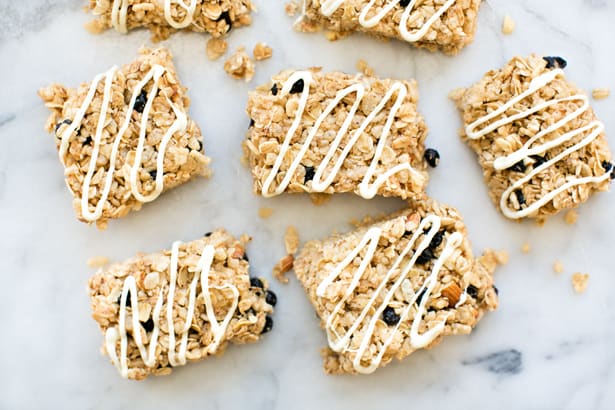 You can also drizzle some melted white chocolate on top to turn these into a sweet treat.
What are your favorite granola bar recipes? Please let us know in the comments! Check out more Cooking With Kids recipes.