We rounded up the best TikTok tortilla wrap recipes – breakfast, chicken, and sandwiches, sweet and savory to try this viral food trend.
TikTok is known as the social media platform when it comes to viral sensations. The latest trend to take the spotlight is the TikTok tortilla wrap. This easy-to-make and delicious wrap trick variation of a lunchtime classic has everyone talking.
Not only are they tasty, but they are also a great way to use up leftover ingredients. Before you start looking at tortilla wrap recipes, do you know what a tortilla wrap is? Let's take a look at one of the latest TikTok food hacks.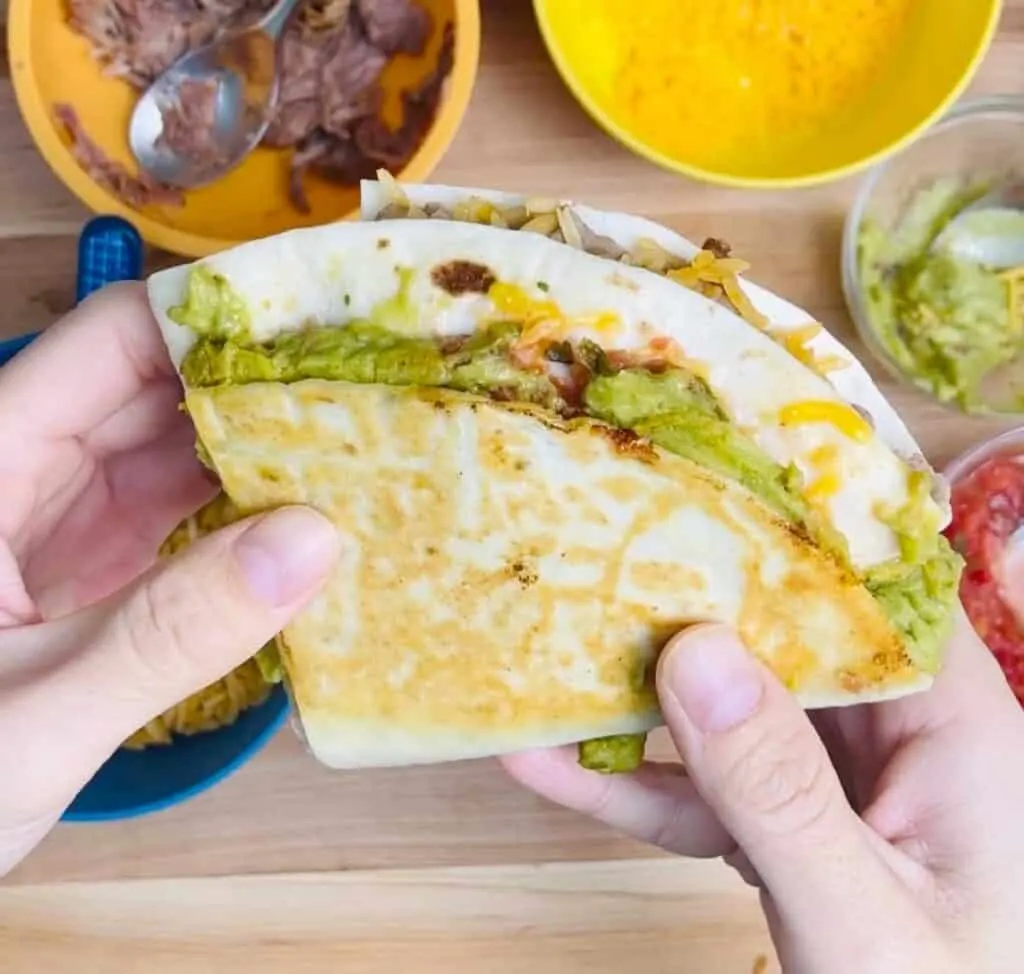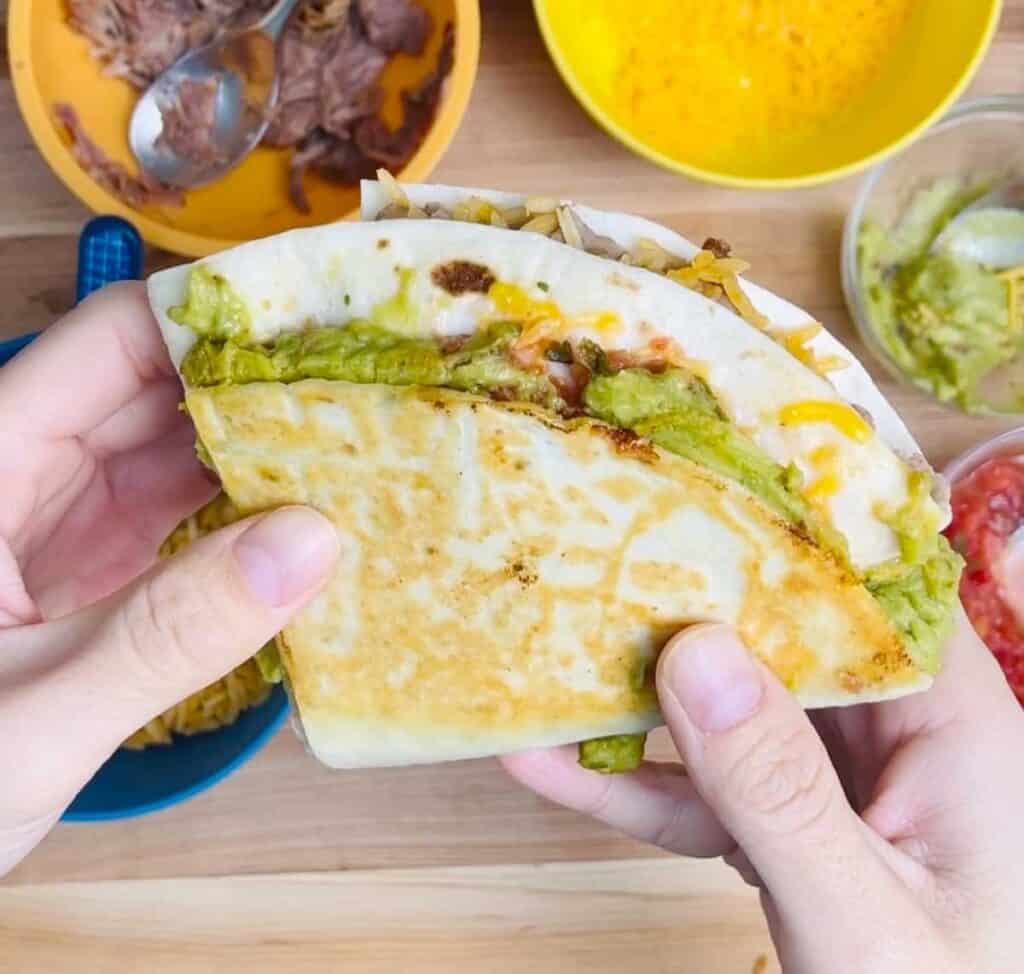 What is a TikTok Tortilla Wrap?
Just like a regular tortilla wrap, this dish is made using a tortilla and fillings of your choice. The difference is how you handle these components. Instead of rolling the fillings and tortilla into the traditional wrap shape, you will be folding a wrap.
You'll start by cutting a slit to the middle of your tortilla until you reach the center. Fill each quarter of the wrap with your favorite fillings. Finally, you will start folding a wrap with a tortilla.
Fold each quarter onto itself until you are left with a layered triangle-shaped wrap. You can then eat your wrap as-is or use your favorite toaster to take it to the next level.
You can fill these wraps with any ingredients. Whether you want a savory wrap for lunch or a sweet wrap to satisfy your sweet tooth cravings, these TikTok tortilla wraps are a perfect choice.
Top 10 Tortilla Wrap Recipes
Now that you know how to make these TikTok food hacks, you are ready to start planning your recipes. There are so many flavor combinations to play with that it can be difficult to know which will work.
If you're struggling with inspiration, why not look through our top 10 tortilla wrap recipes for 2021.
View this post on Instagram
What better way to start your day than with a quesadilla. Now you can combine your favorite breakfast quesadilla recipe with this simple hack.
You can use any quesadilla fillings that you prefer, but if you'd like to follow the video, go with avocado, scrambled eggs, cheddar cheese, and fresh tomatoes. Remember to add your favorite spices and sauces before folding your wrap.
This wrap is best served toasted, creating the perfect warm breakfast.
View this post on Instagram
Before moving on to lunch, there is one more breakfast tortilla wrap worth considering. In this wrap, you will be combining scrambled eggs and cheese, avocado, sauteed vegetables, and sweet potato hash browns.
The resulting breakfast is delicious and can either be toasted or eaten straight after folding.
View this post on Instagram
Mozzarella cheese and pesto are two ingredients that were made for each other. By combining these two ingredients with arugula, chicken, and avocado you are left with a great-tasting tortilla wrap that is suitable for lunch or dinner.
With this recipe, you have the option of eating it fresh, highlighting the pesto, rocket salad, and avocado, or toasting it to bring out more of the oils and flavor from the mozzarella cheese.
View this post on Instagram
This is the perfect wrap for when you have Mexican food leftovers and goes so naturally well with a tortilla wrap~
The fillings for this wrap include Mexican rice, refried beans, shredded cheese, carnitas and a healthy dollop of guacamole, and salsa. Of course you can add any kind of leftovers to this delicious spicy wrap.
View this post on Instagram
There are many different ways that people like to make the famous BLT sandwich. In this tortilla wrap, you still have the three main ingredients – bacon, lettuce, and tomato – but there are also a few extra ingredients added to bulk up this recipe.
Start by spreading out a thick layer of mayonnaise on the first quarter. You can also add your favorite spices and garnishes at this point. The second quarter is filled with ham, while the third quarter is filled with bacon, lettuce, and tomato. Add cheese to the fourth quarter before folding and toasting your sandwich wrap.
This is one of the most unique options on this list, which combines both savory and sweet fillings. On your first quarter place brie cheese, followed by blueberries, honey, and green apples.
Toast and get ready to enjoy this interesting combination of flavors that is perfect for breakfast or a light snack.
View this post on Instagram
Why stick to savory wraps, when there are plenty of delicious sweet wrap recipes to choose from. This desert wrap is made using caramel, banana, chocolate, and peanut butter. It is a very simple recipe to start with and can be made in under 5 minutes.
After folding, toast this wrap to make the tortilla nice and crispy while melting the chocolate over the other fillings.
View this post on Instagram
This tortilla wrap combines two fillings that go very well together – strawberries and Nutella. Two of the quarters are filled with strawberries and Nutella, while the other two are filled with bananas and cream.
If you aren't a fan of bananas, you can replace them with any other fruit like peaches, blueberries, or plums.
Since all you need is chocolate, marshmallows, and two crispy biscuits – a s'more is a great treat to make using this viral hack.
Spread Nutella over two corners, while filling the other two with marshmallows and strawberry slices. After toasting this wrap, you will be left with the perfect camp treat.
This recipe is similar to the s'more, except instead of using marshmallows you are substituting biscuits for a crunchier textured desert. You can either use cream or Nutella, depending on what you prefer. Once folded, put it in the toaster for a few minutes to add some extra crunch.
Time to Get Folding
Now that you have learned about the latest TikTok craze, you should be ready to get shopping. These fun and tasty meals can be enjoyed throughout the day. With the top 10 list provided you should have plenty of options to choose from, but don't let that stop you from exploring your ideas!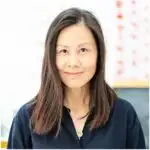 Agnes Hsu is a mom of three and has been inspiring parents and kids to get creative with easy activities and family friendly recipes for over 10 years. She shares her love for creative play and kids food to her 2MM+ followers online. Agnes' commitment to playful learning and kindness has not only raised funds for charity but also earned features in prestigious nationwide publications.