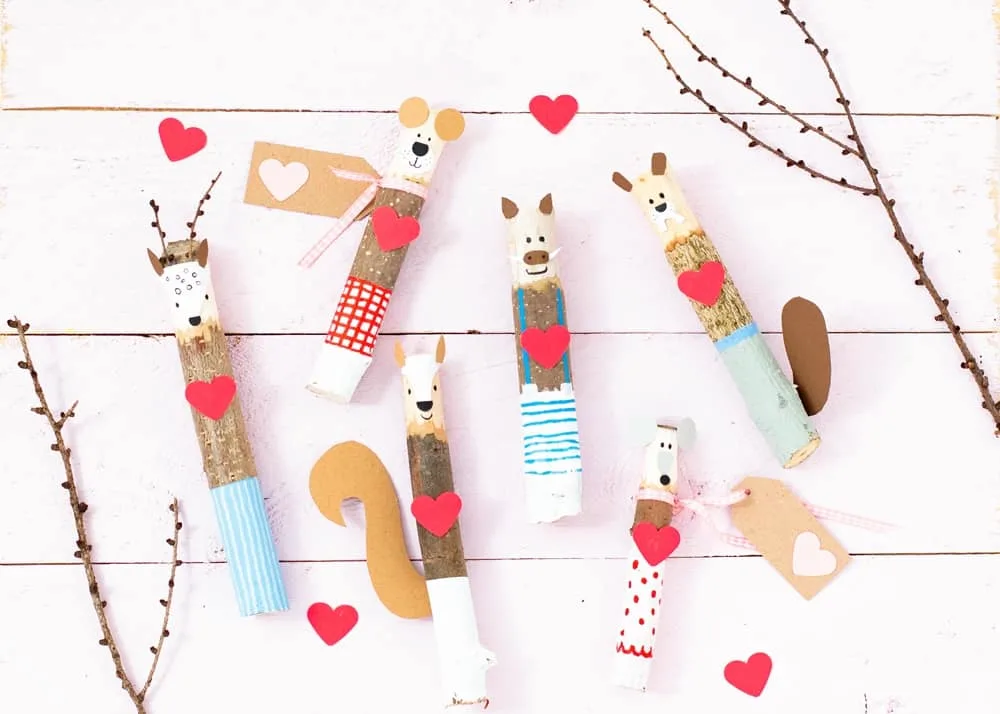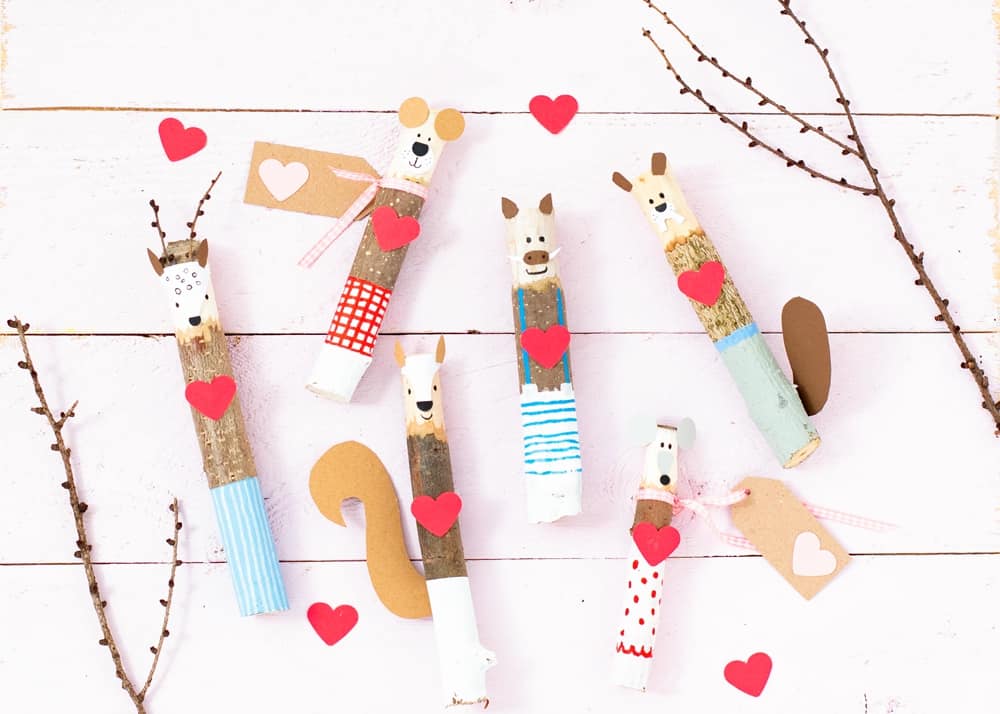 By using this site, you agree to our Terms of Use. This post may contain affiliate links. Read our disclosure policy.
Follow us on Instagram for more fun ideas for kids!
This Valentine Stick Craft makes the cutest animal Valentine friends, ever! This nature craft for kids is great for creativity and beginner carving skills.
Holy moly, this adorable Valentine craft is just the cutest. I consider this to be a great Valentine's Day Craft because it has the kids working on their hand-eye coordination and their fine motor skills as well. Plus, at the end of this simple craft, they'll have created some of the most adorable animal Valentine friends to cherish and keep!
As long as you're keeping a close eye on them while they're doing this preschool Valentine craft, they'll build confidence to continue to learn more about carving crafts as well.
Kids can make several of these stick nature crafts and I think the reason that they're so popular is that each can be made unique to the child's imagination (and I love to see all their personalities come through in them as well!).
If you're looking for a fun and unique Valentine craft, there's a good chance that you haven't seen many like this. And this fun activity is also a good excuse to get the kids out and walking in the woods as well to look for the perfect stick to carve. Have them gather up a few so that they can make multiples of this fun Valentine Stick Craft!
This craft and activity is an ideal project for beginners. And be ready, you might just be joining in on all the carving fun!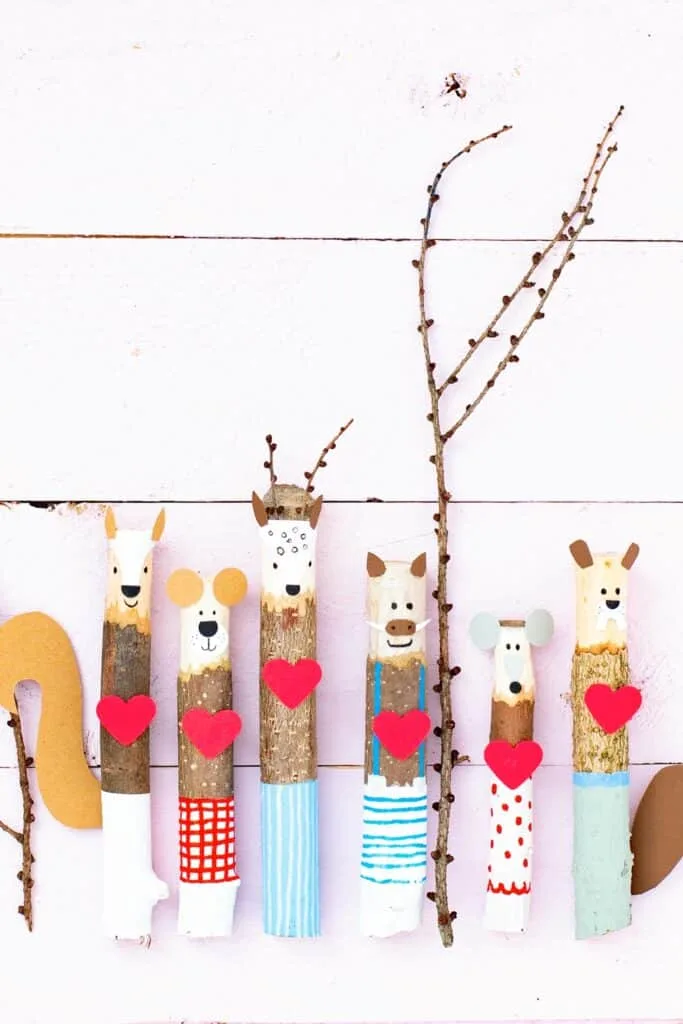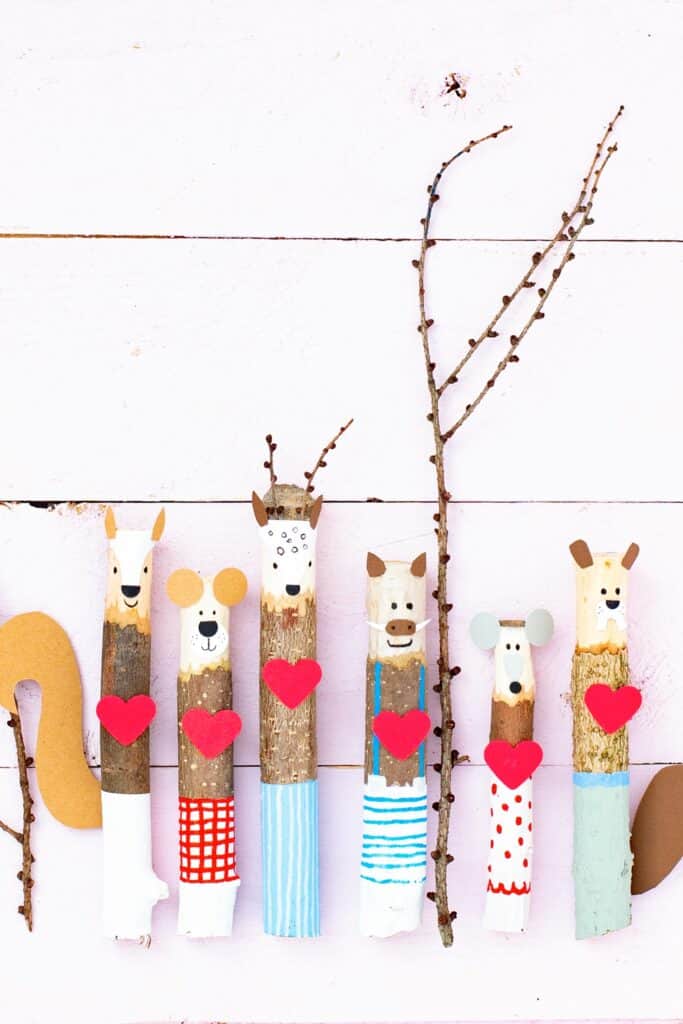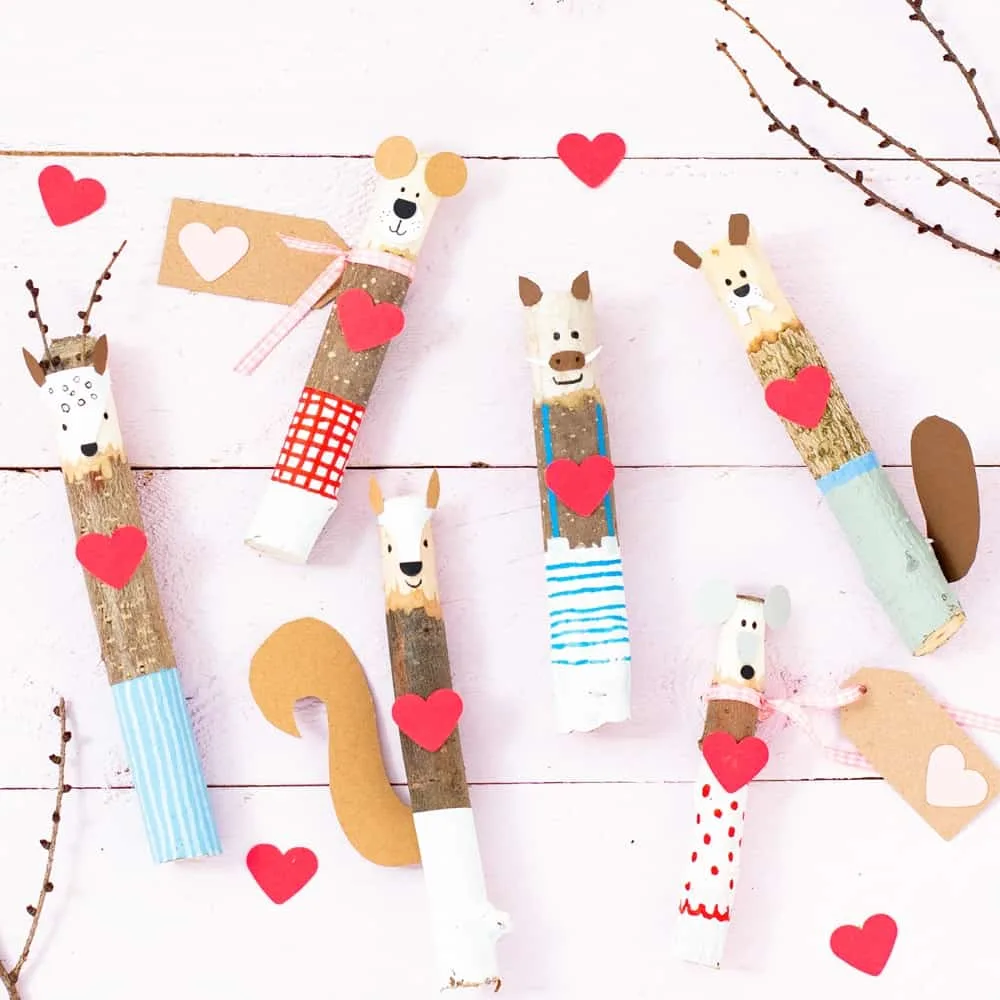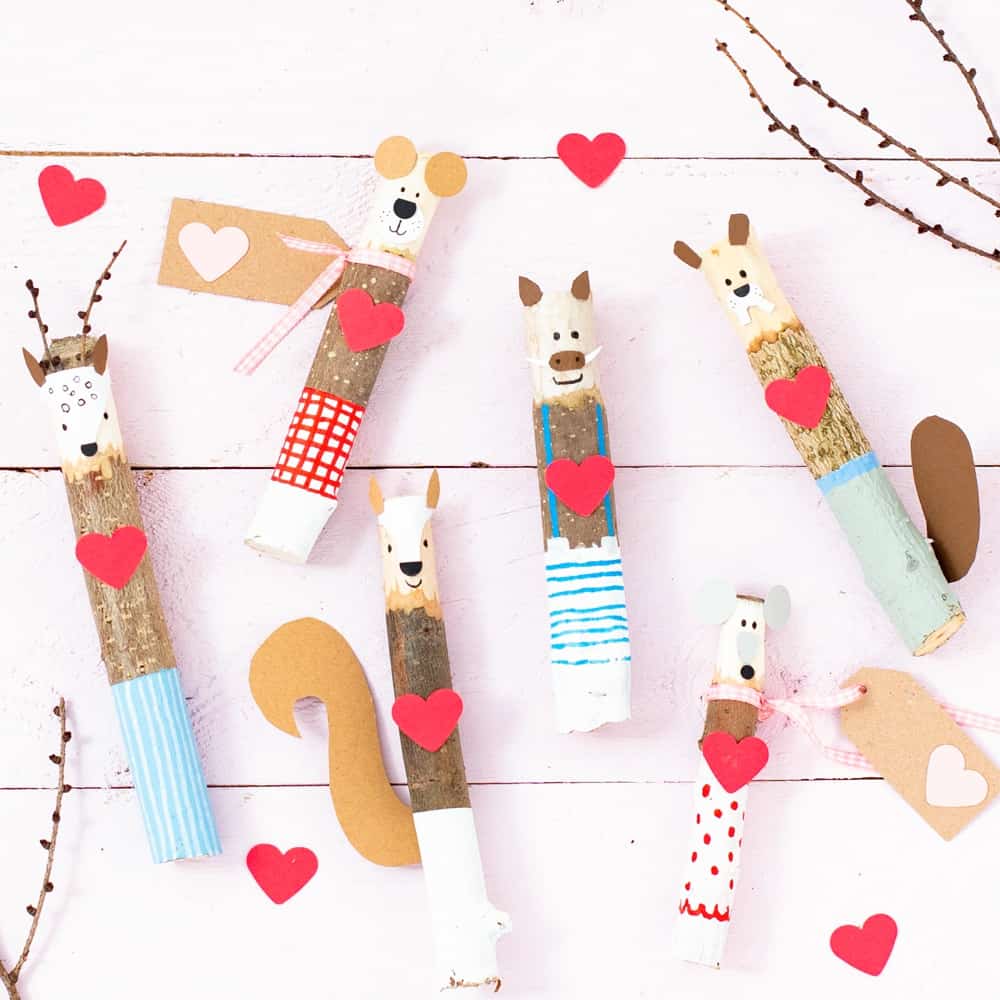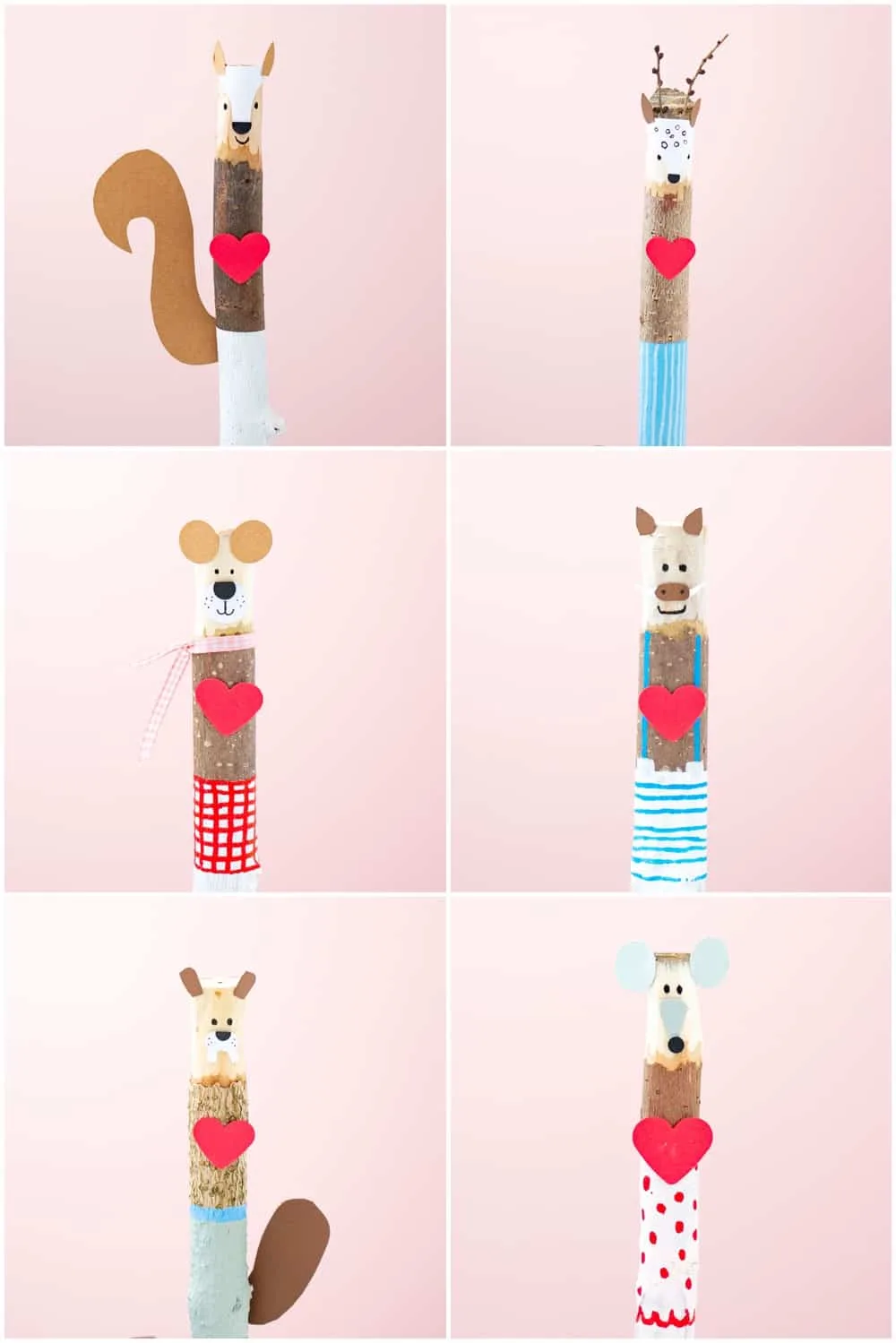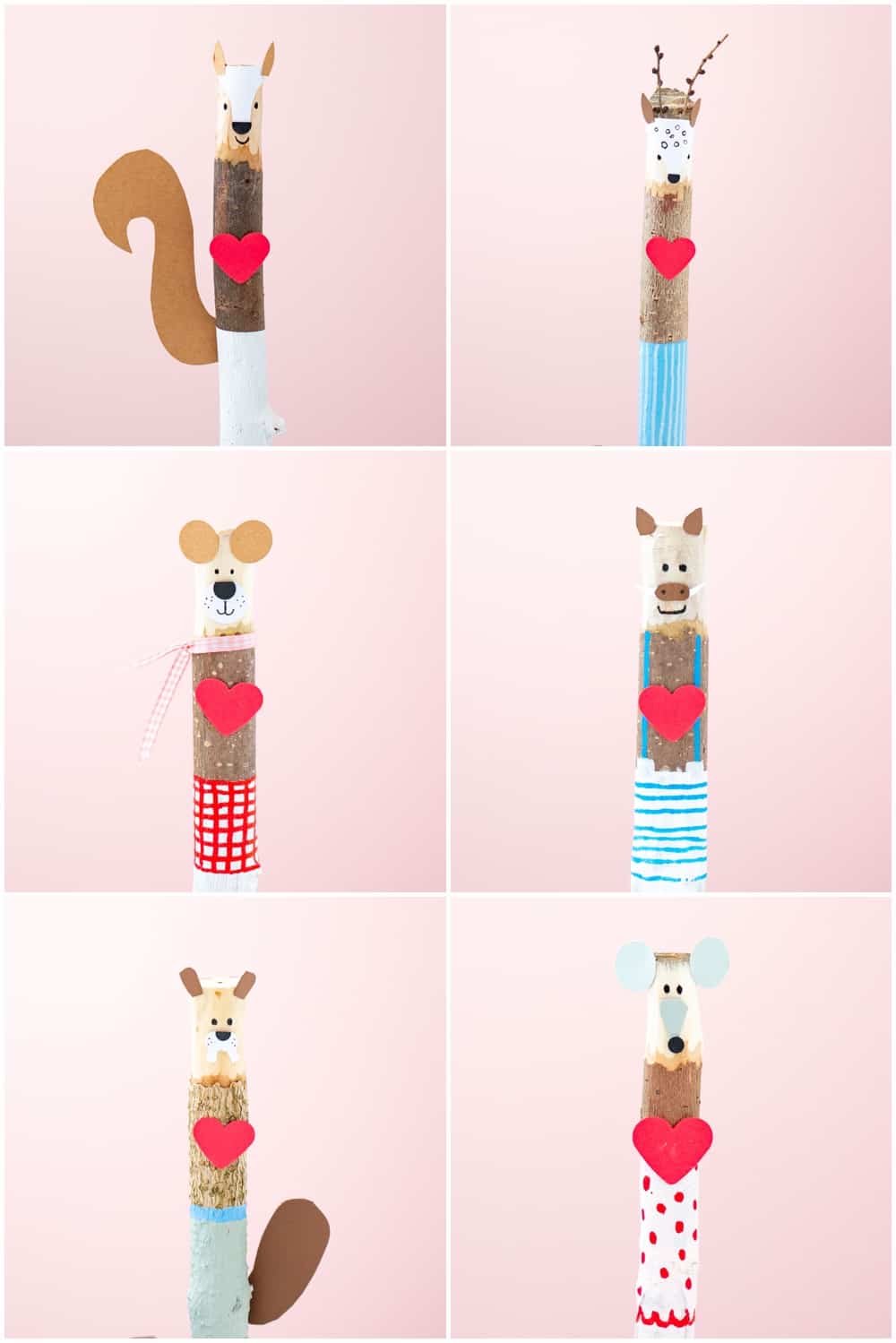 Tips on Woodworking for Kids
You have to be careful when you're letting kids practice with woodworking. Generally speaking, children between the ages of 5 and 6 can start to use a pocket knife but it should never be done without adult supervision.
Since this is a project where they could injure themselves, it's important that they're very aware of how serious it is that they're never using a pocket knife without an adult being near or aware.
Also, it's important to talk about these basic knife safety rules when crafting sticks:
Sit with the knife open and walk with the knife closed
Carving movements should always go away from the body
Keep a sufficient distance from other people while working with the carving knife
Never leave children unsupervised while carving
You can never go over these rules too many times with them so refer to them and remind them often.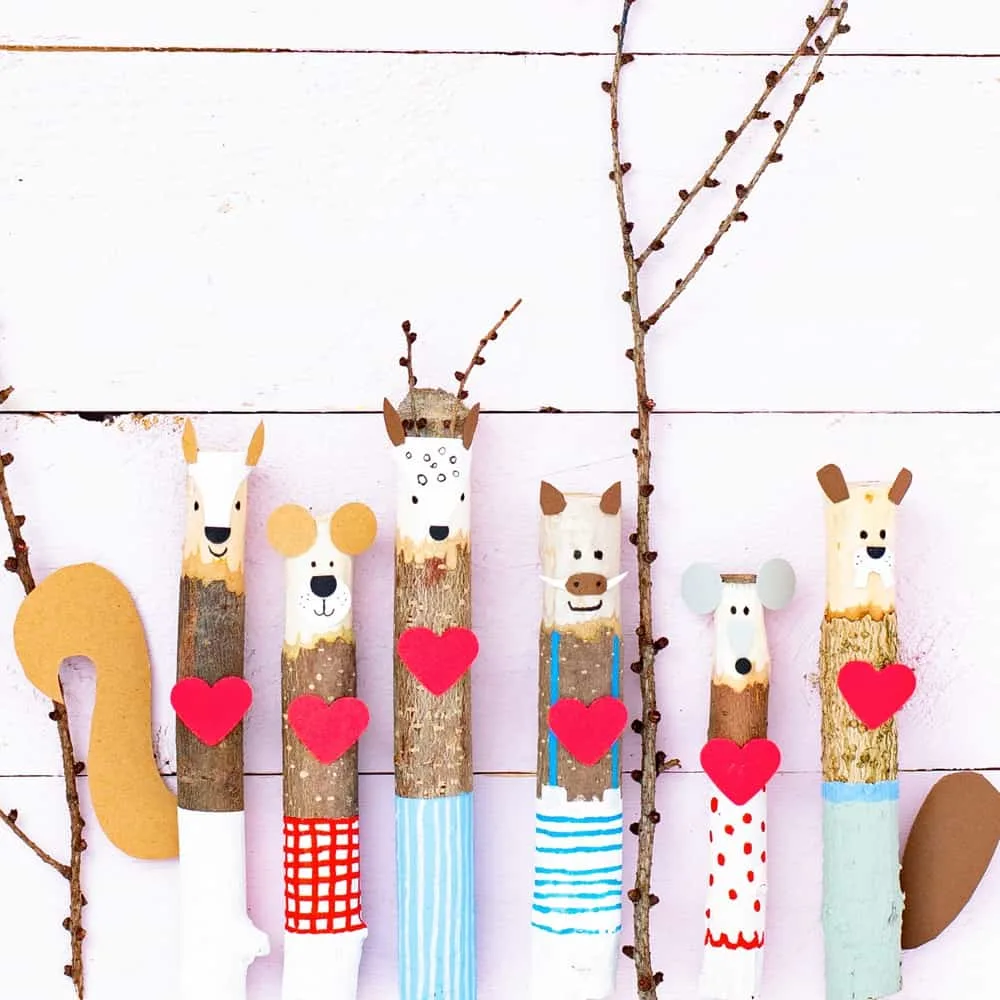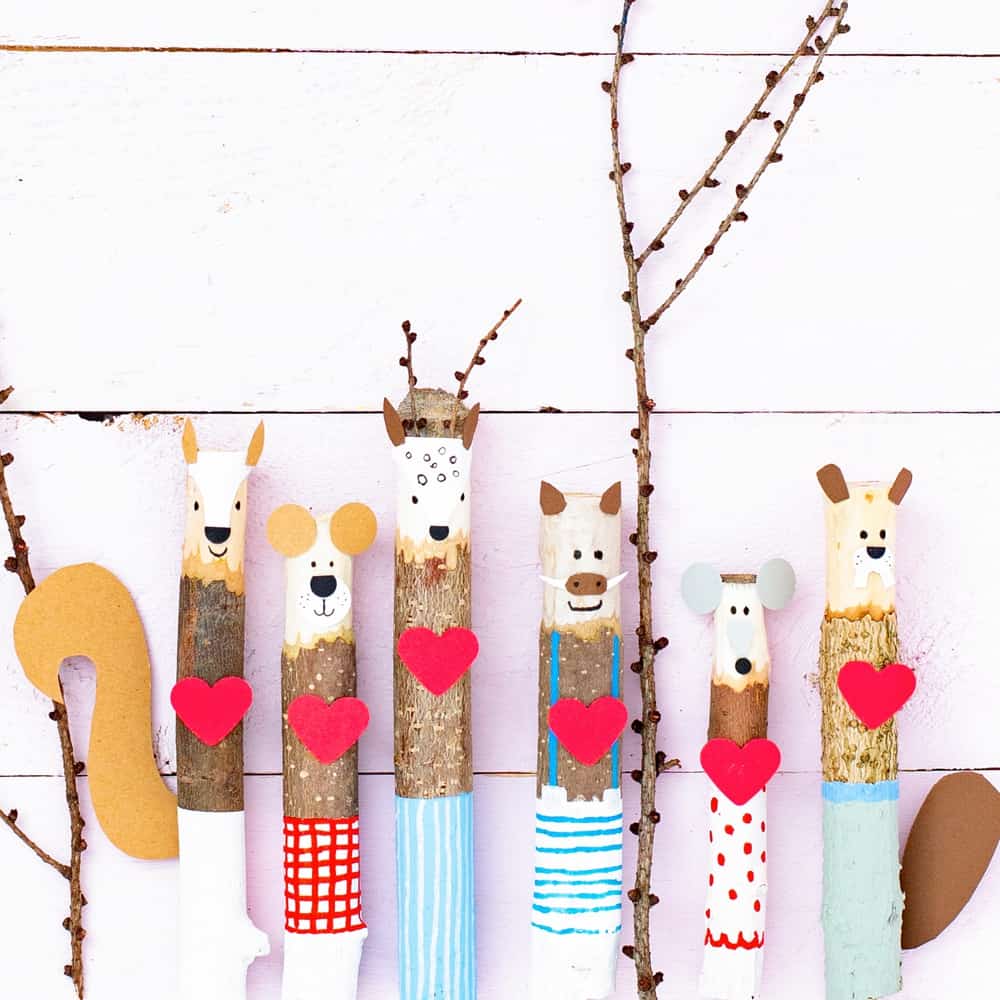 Valentine Stick Craft – Materials:
Twigs of various lengths 15-20 cm
Black felt pen
Carving knife
Craft glue
Painter's tape
Photo cardboard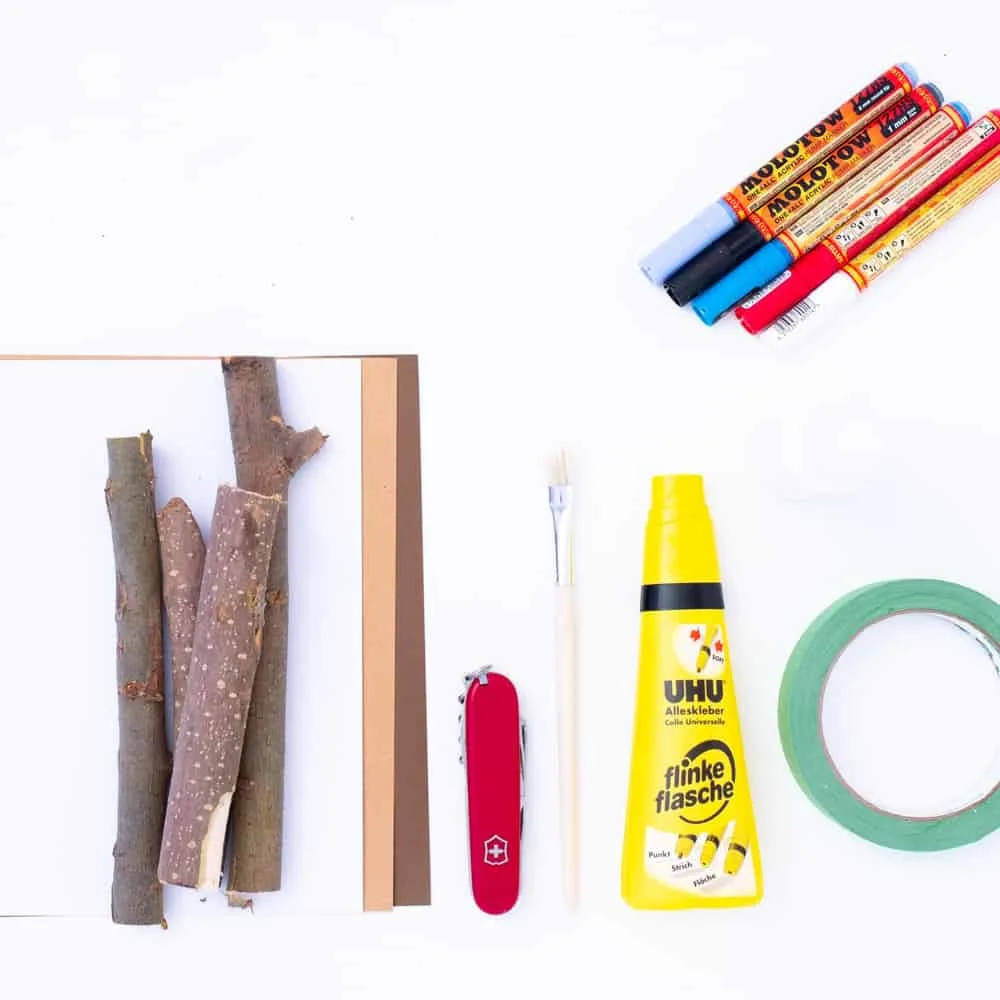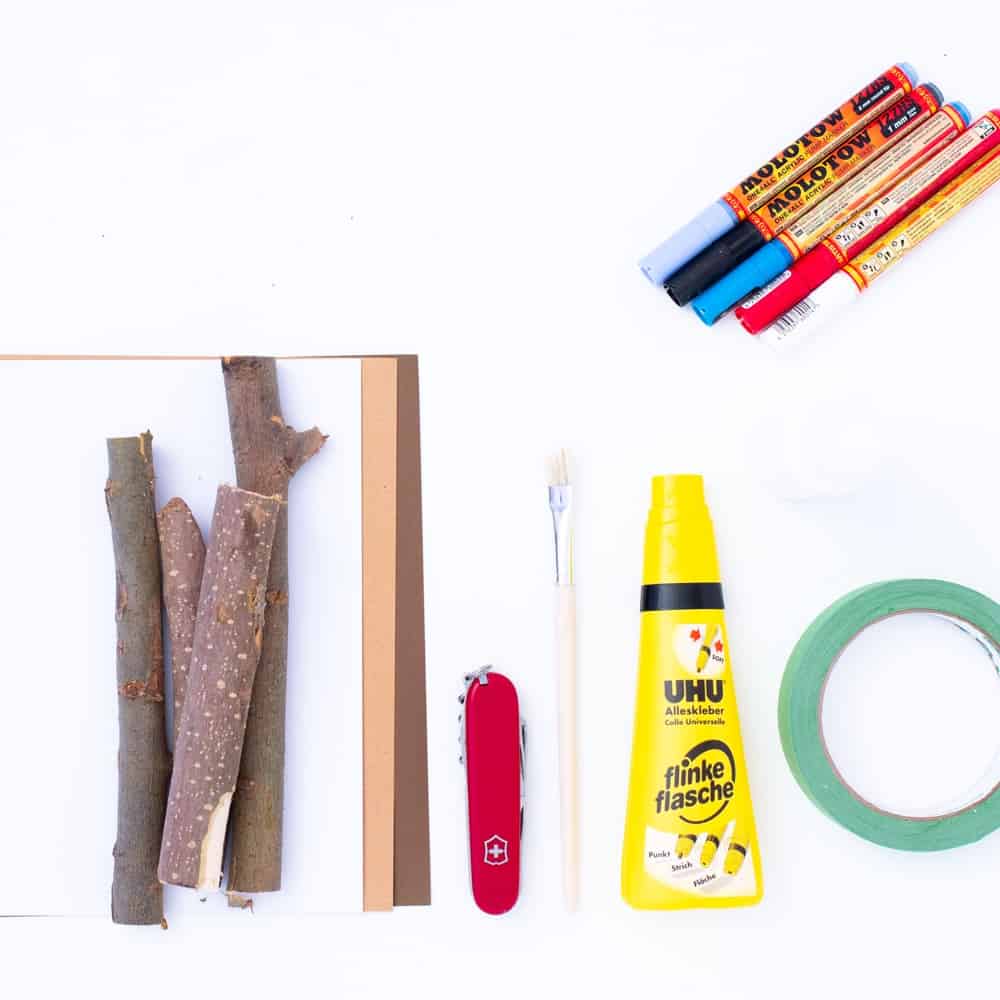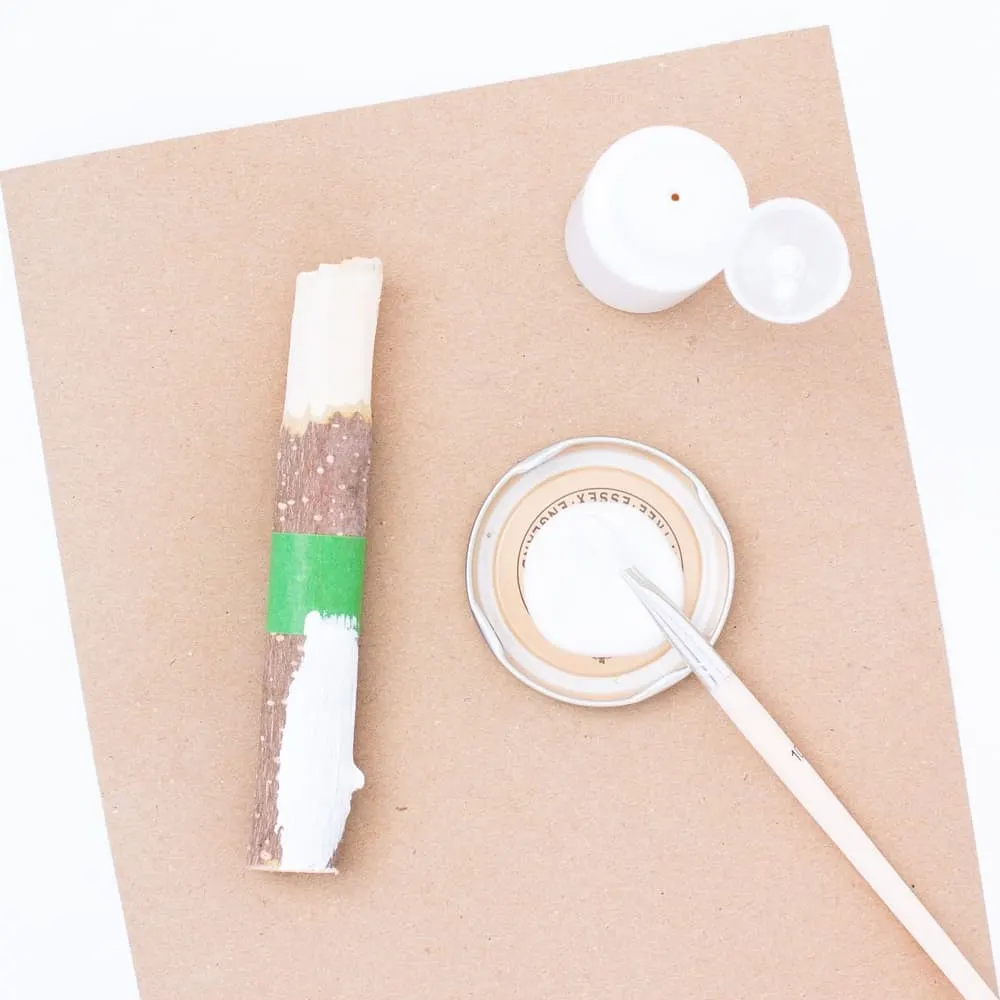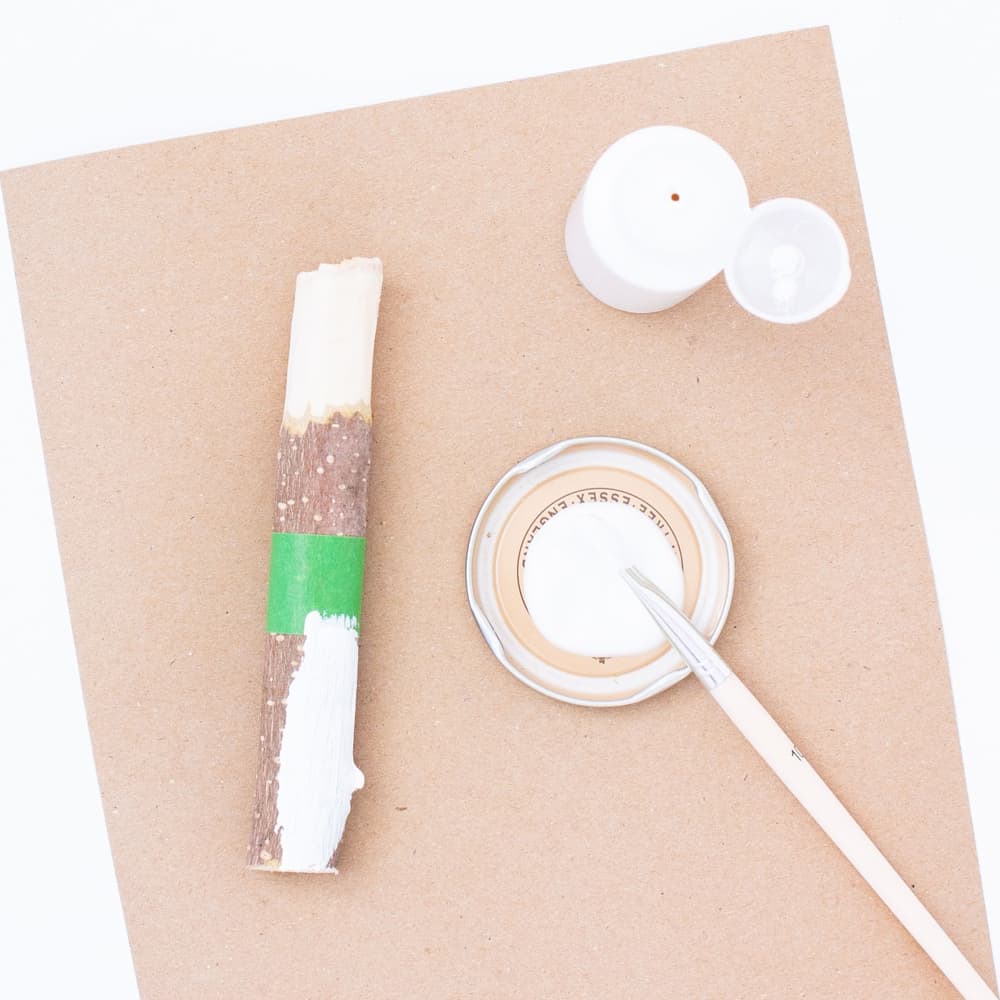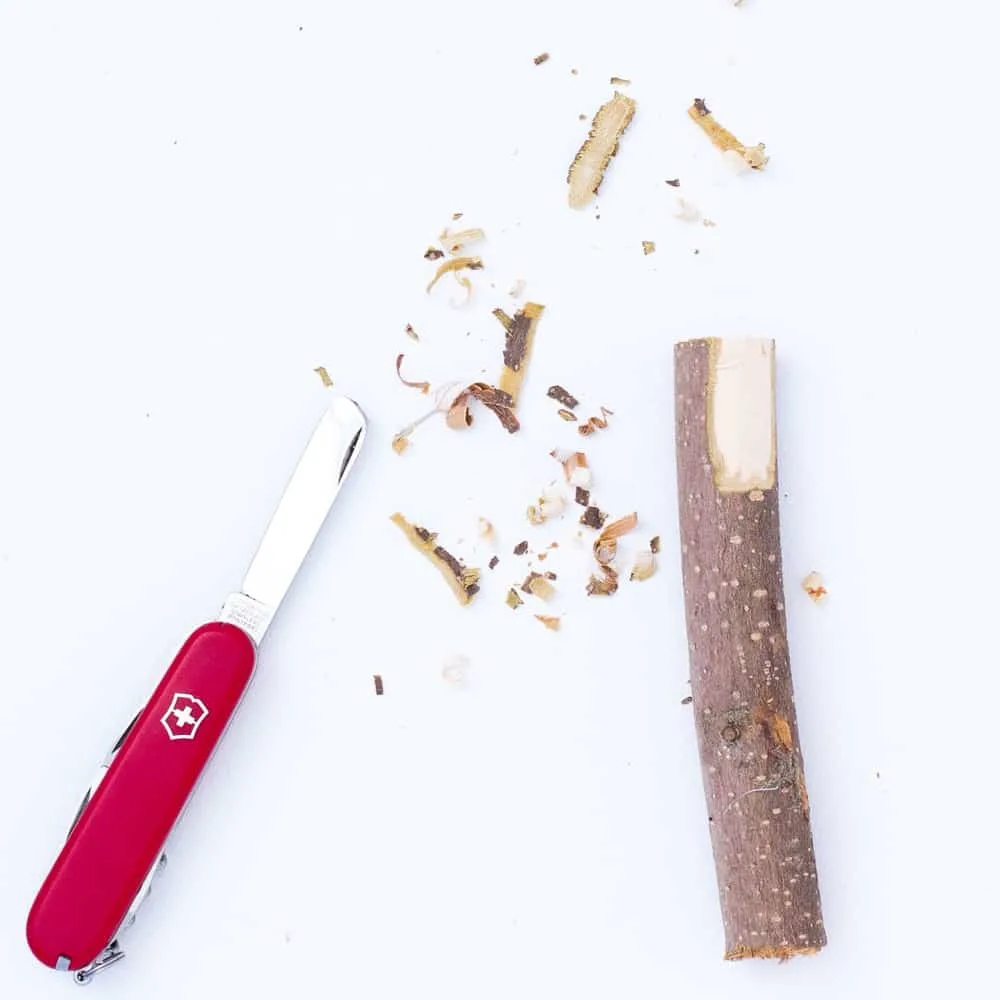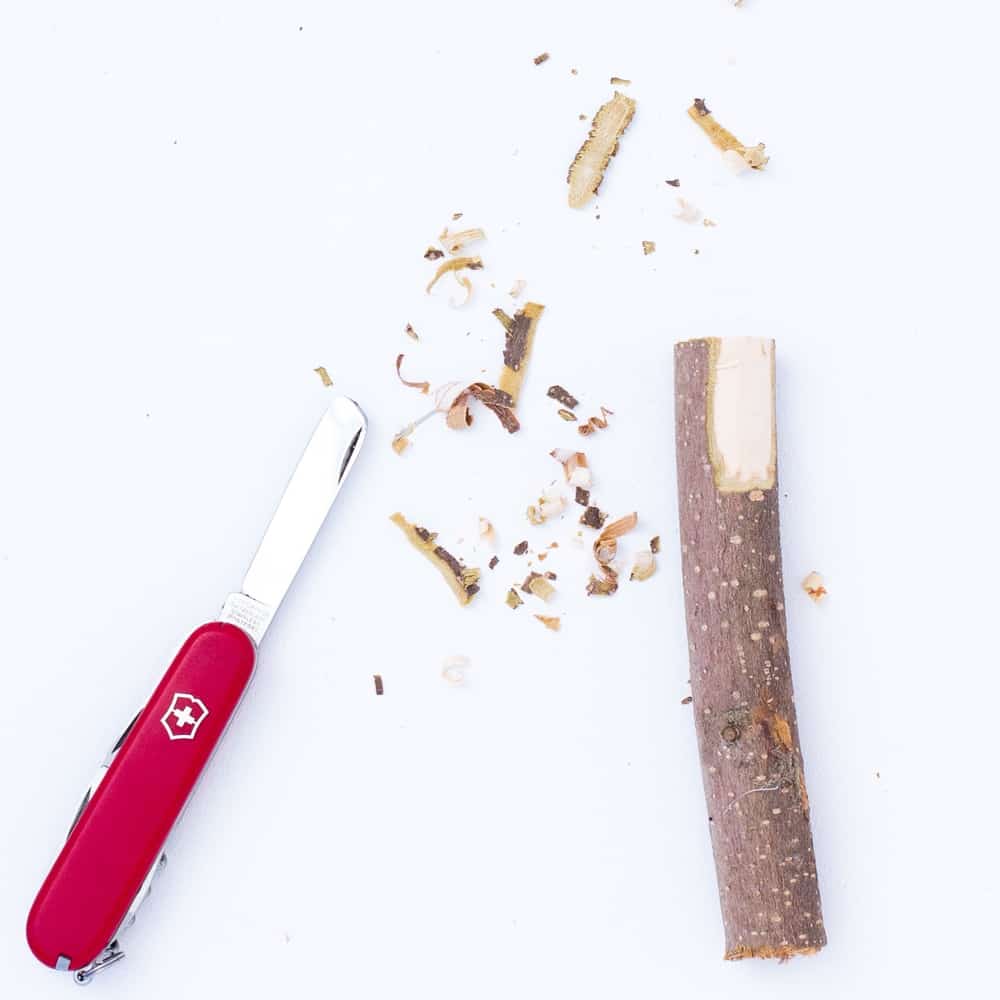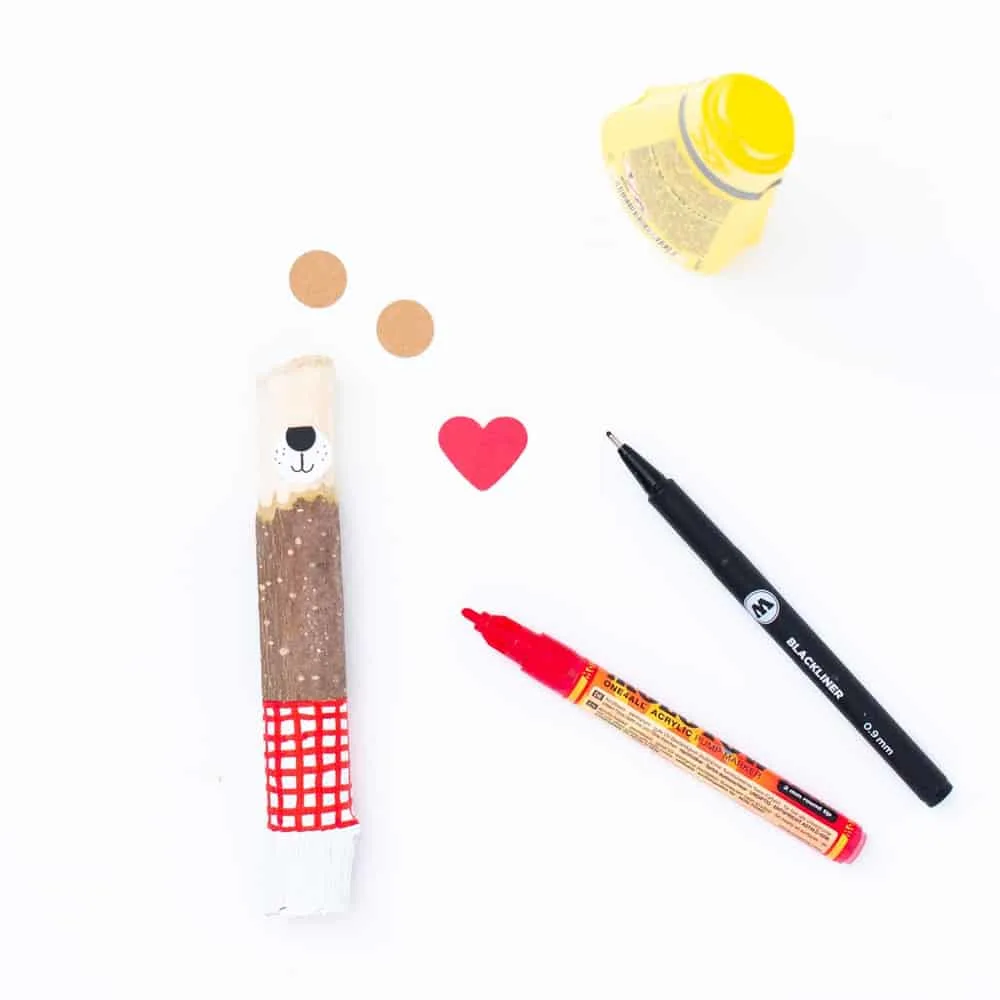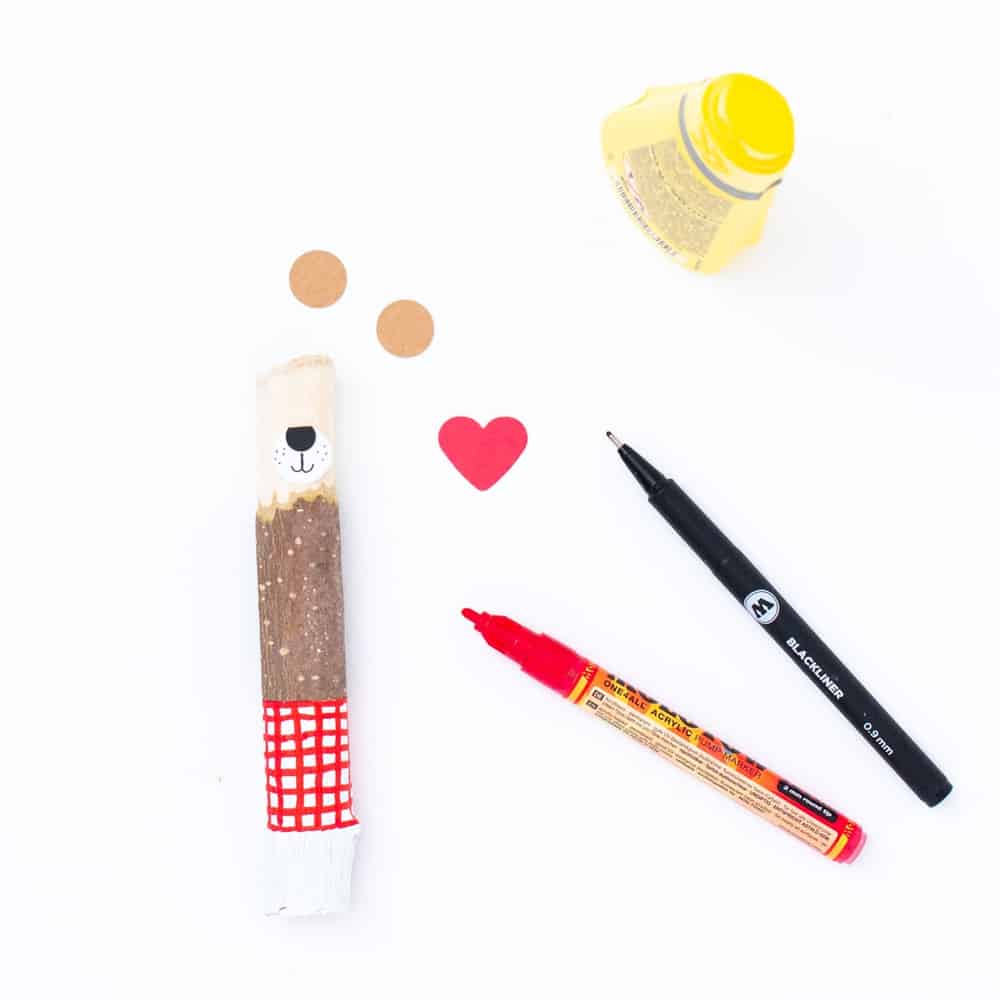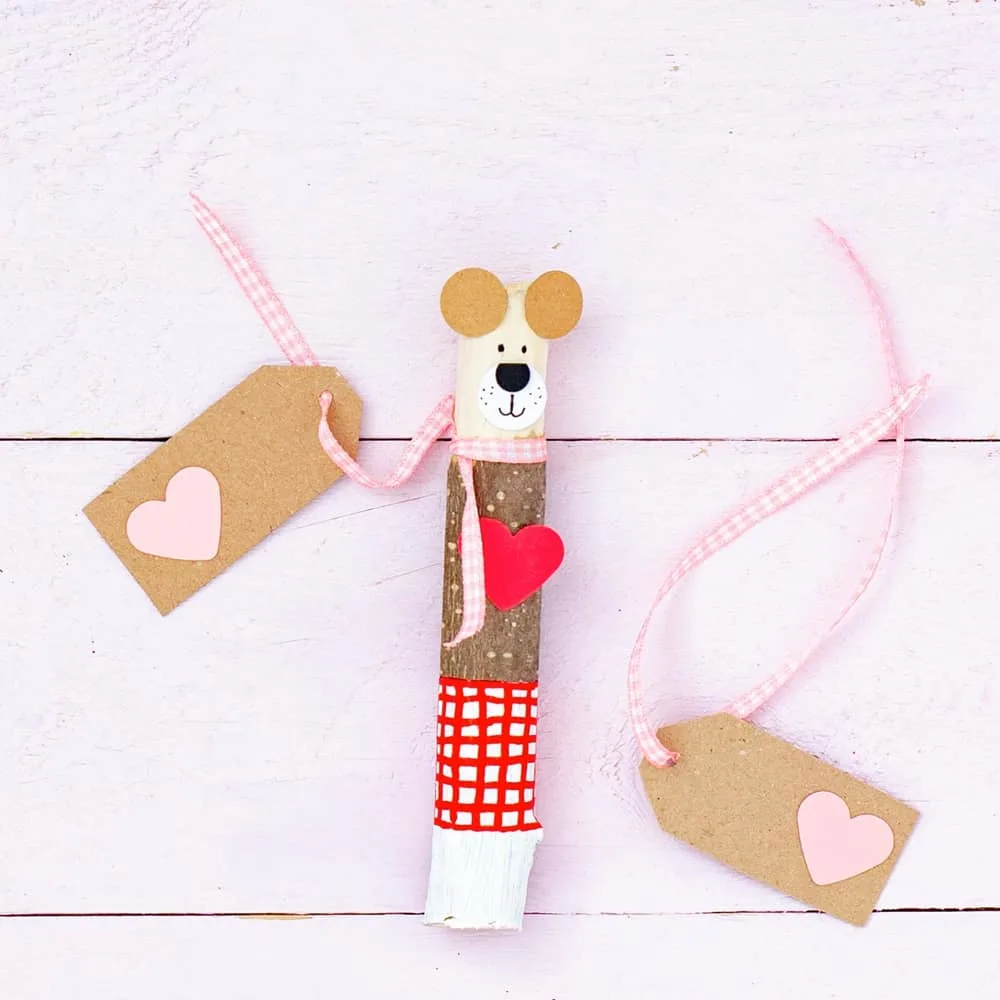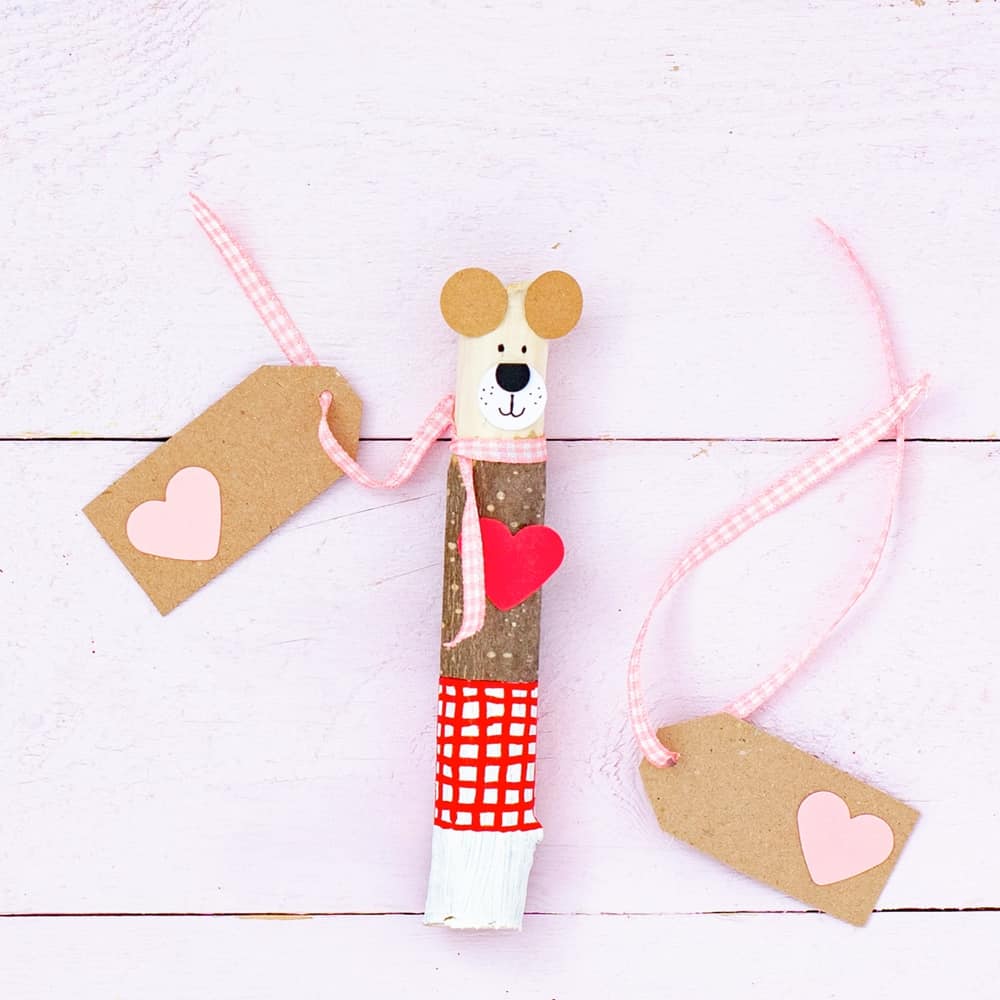 Yield: Valentine Stick Craft
VALENTINE STICK CRAFT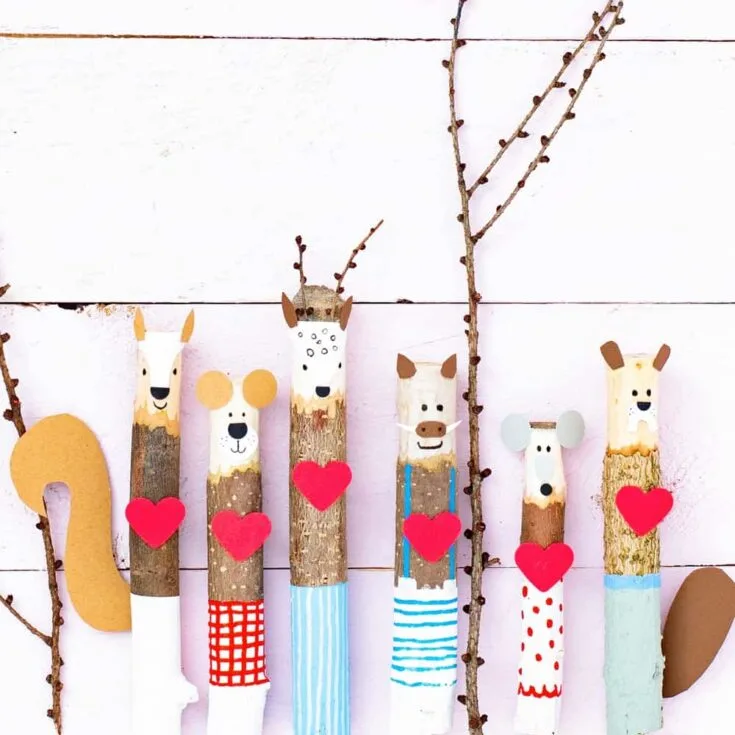 This Valentine Stick Craft is really cute and unique. The kids are going to love it.
Materials
Twigs of various lengths 15-20 cm
Black felt pen
Craft glue
Painter's tape
Photo cardboard
Instructions
Step 1: For the animals, first use the carving knife to remove the bark from the upper quarter of the twig and sharpen it slightly.
Make sure you always work away from your body and do not touch the knife too close to the blade. Always supervise children closely and never leave unattended.

Step 2: Before painting, glue a strip of masking tape around the center of the animals. Then paint the lower third all around with acrylic paints of your choice.

Step 3: Finally, simply remove the painter's tape and use acrylic and felt-tip pens to paint the details. Scribble and cut out details like ears or tails from photo cardboard (thin chipboard or cereal box cardboard). Then glue them together with a heart onto the animals. Now your little Valentine's friends are done and ready to be given away with a short Valentine note.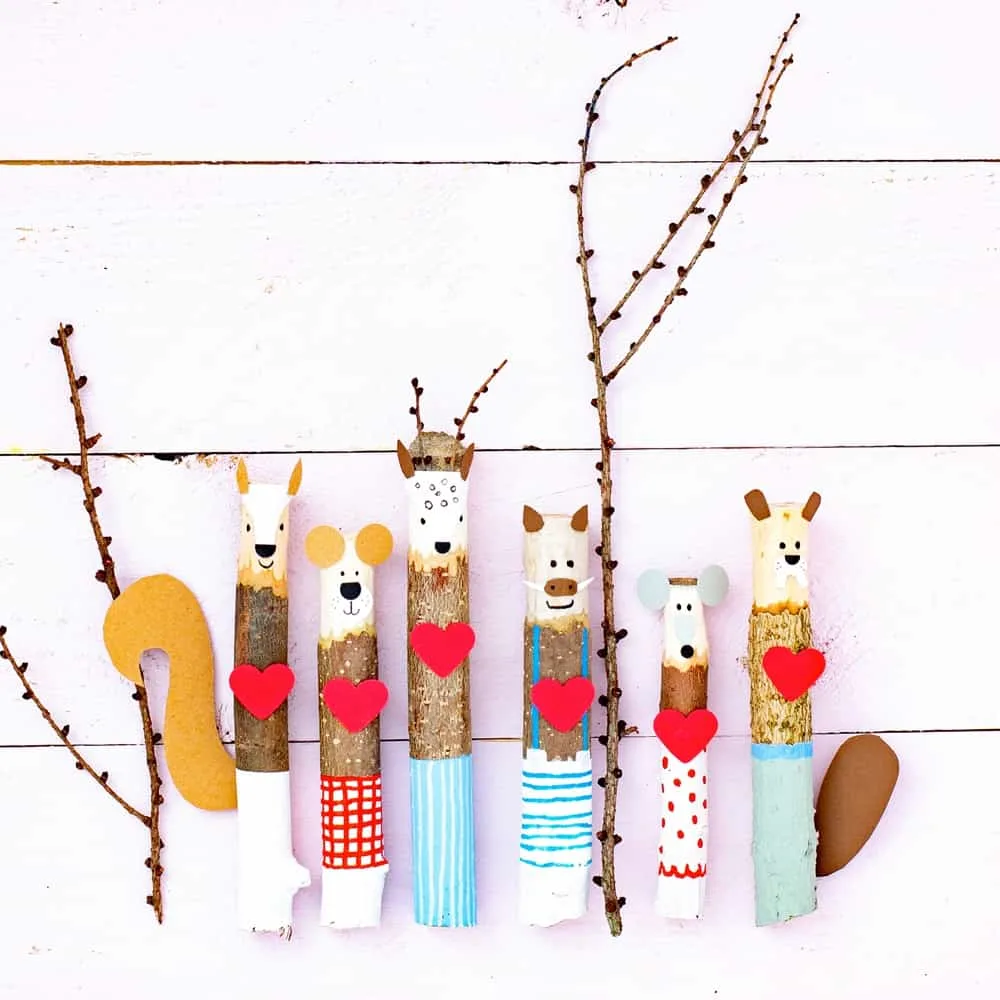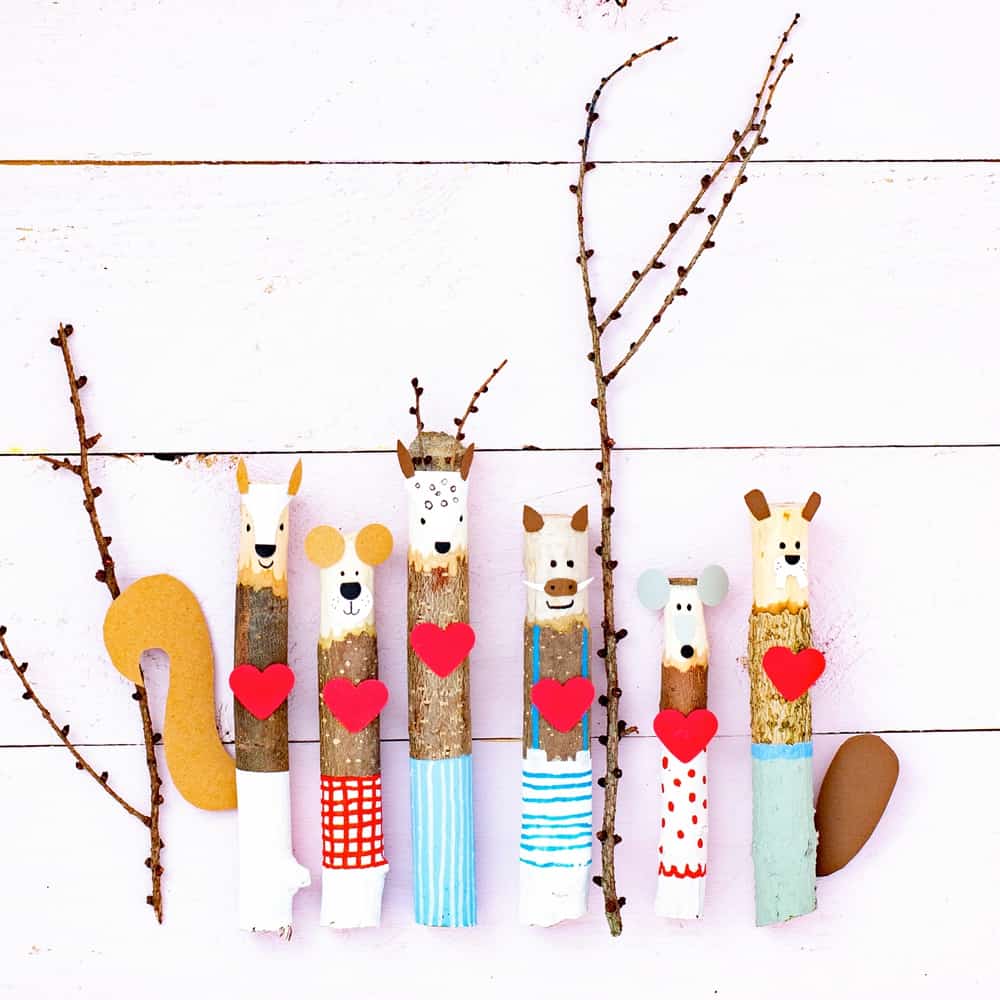 YOU MIGHT ALSO LIKE
ABOUT THE AUTHOR: PIA DEGES


I am a TV editor and author who loves being creative. I draw, glue, craft, bake or cook and every day is too short for all the ideas that are in my head. Parallel to my work for television, I have written over 30 books on crafts for kids, food and DIY in the last 8 years. You find me on
Instagram
and on my website
www.piadeges.de
.