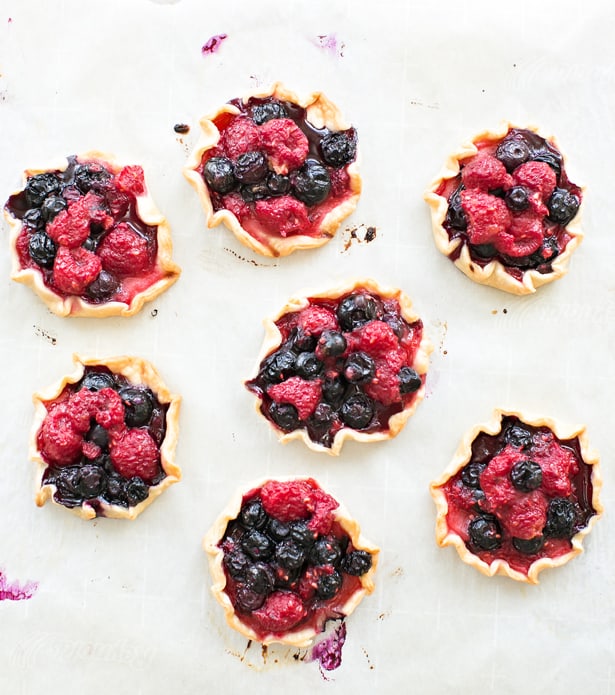 It's berry season and we can't get enough of all the sweet blueberries and raspberries around. My kid are huge fans of berries so we decided to make these easy mini berry pie galettes, up next in our Cooking With Kids series.
These small rustic pies are easy for kids to help make in the kitchen and there's really not a right or wrong way to do it. They'll love cutting out rounds of dough and pinching around to form this delicious summery treat.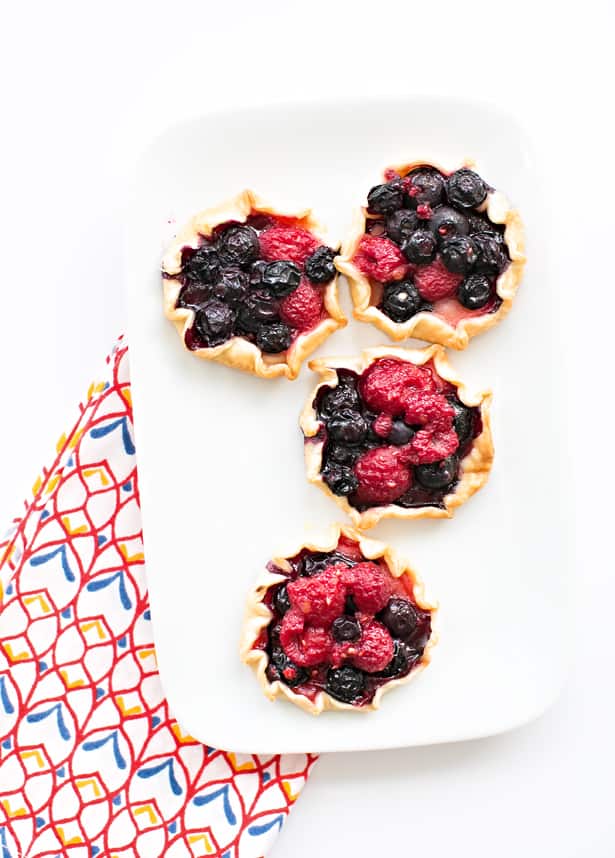 Mini Berry Pie Galettes – Ingredients
(makes 14 mini pies)
– 6 oz of raspberries, 6 oz blueberries
– 1/4 cup sugar
– 1 tablespoon flour
– zest and juice of one lemon
– dash of salt
– two rounds of refrigerated pie crust
– circle cutter (we used a 3.5″ round)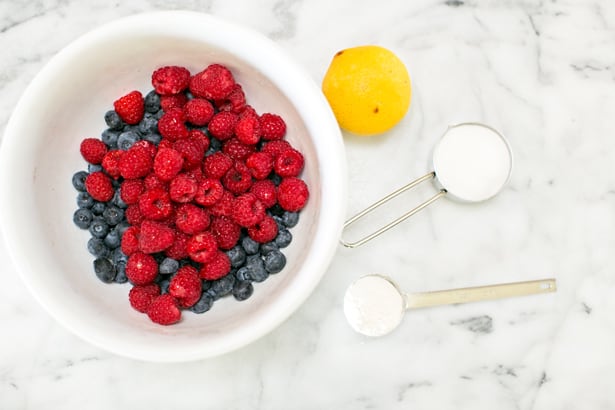 Step 1. Preheat oven to 400 degrees. Wash and dry your berries, place in a bowl. Add flour, sugar, zest and juice of one lemon, and a dash of salt. Mix and allow to marinate for several minutes. Set aside.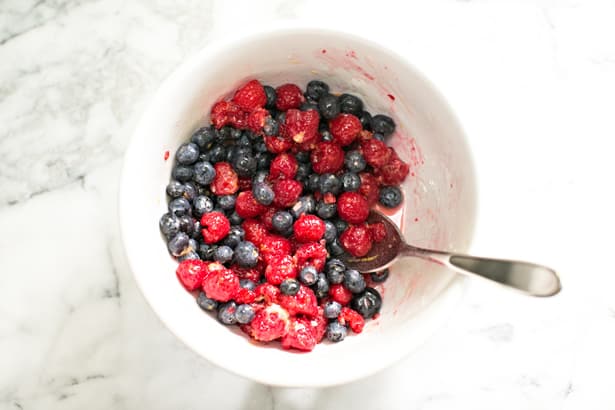 Step 2. Unroll your pie dough crust and help your child cut out circles with your circle cutter. Place on a parchment lined baking pan.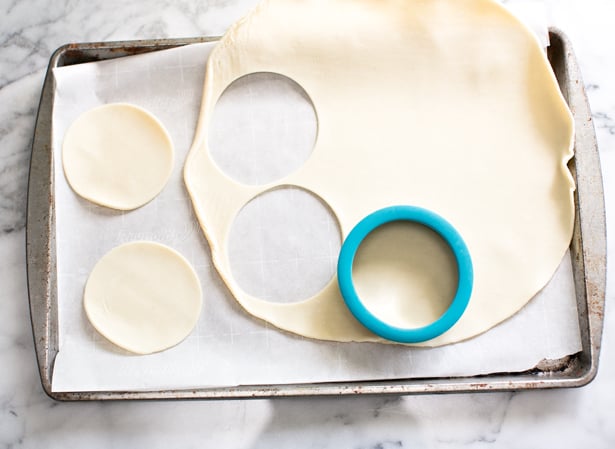 Step 3. Add a pinch of sugar to the bottom of the pie crust (this helps prevent it from getting too soggy while baking). Add a heaping tablespoon of the berry mixture on top of each pie round.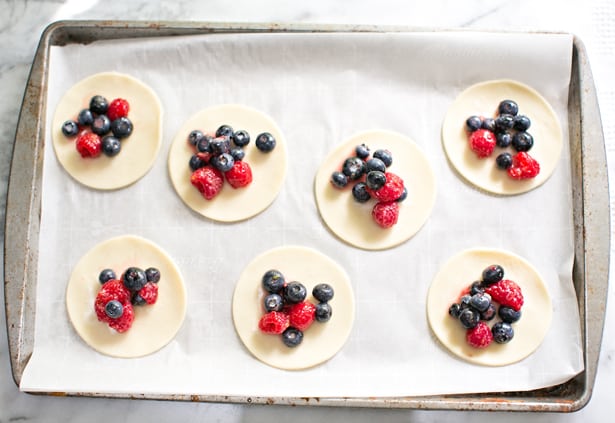 Step 4. Help your child pinch and fold down the edges. Sprinkle more berries on top. If your dough gets too soft, place the baking pan in the refrigerator until it is firm again. Bake in preheated 400 degree oven for 18-20 minutes until the berries are bubbling and the dough is golden.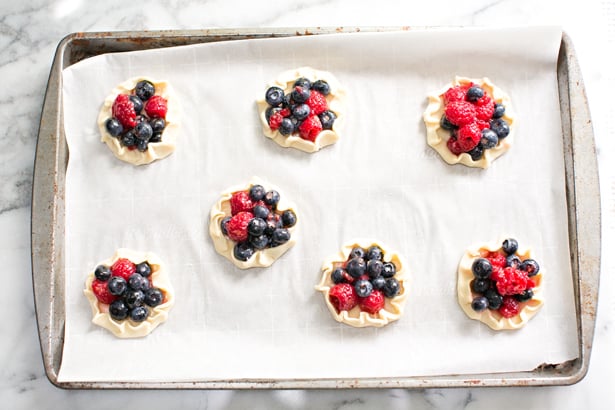 The mini galettes should look like this when they come out the oven.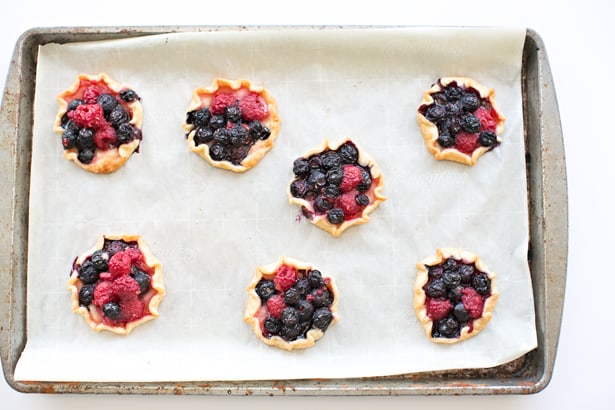 These yummy berry pies are are not too sweet and delicious as they are or paired with a spoonful of whip cream. These mini galettes make the perfect kid-size pie portion!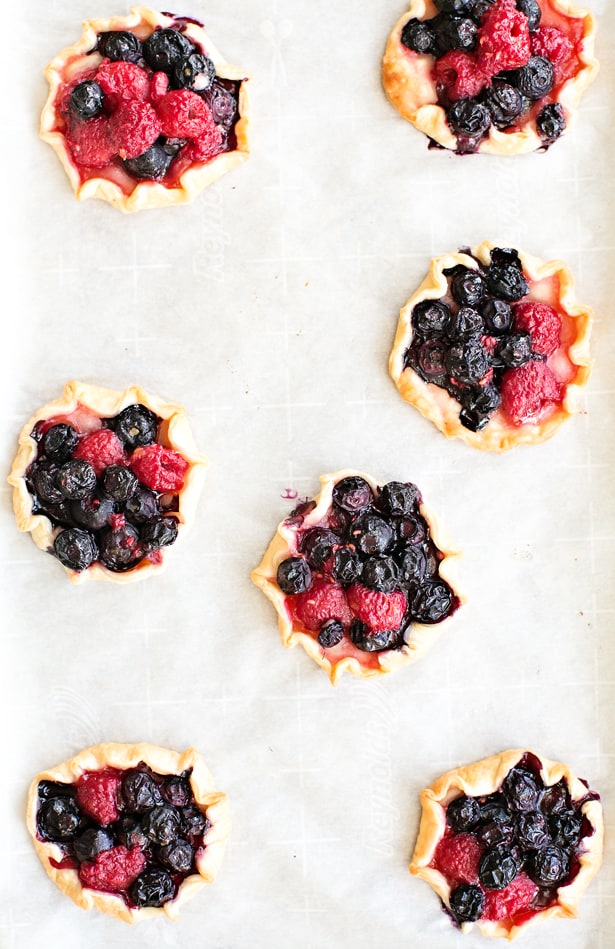 What are your favorite berry recipes? Check out more kid-friendly blueberry and raspberry recipes and follow along our Cooking With Kids series!