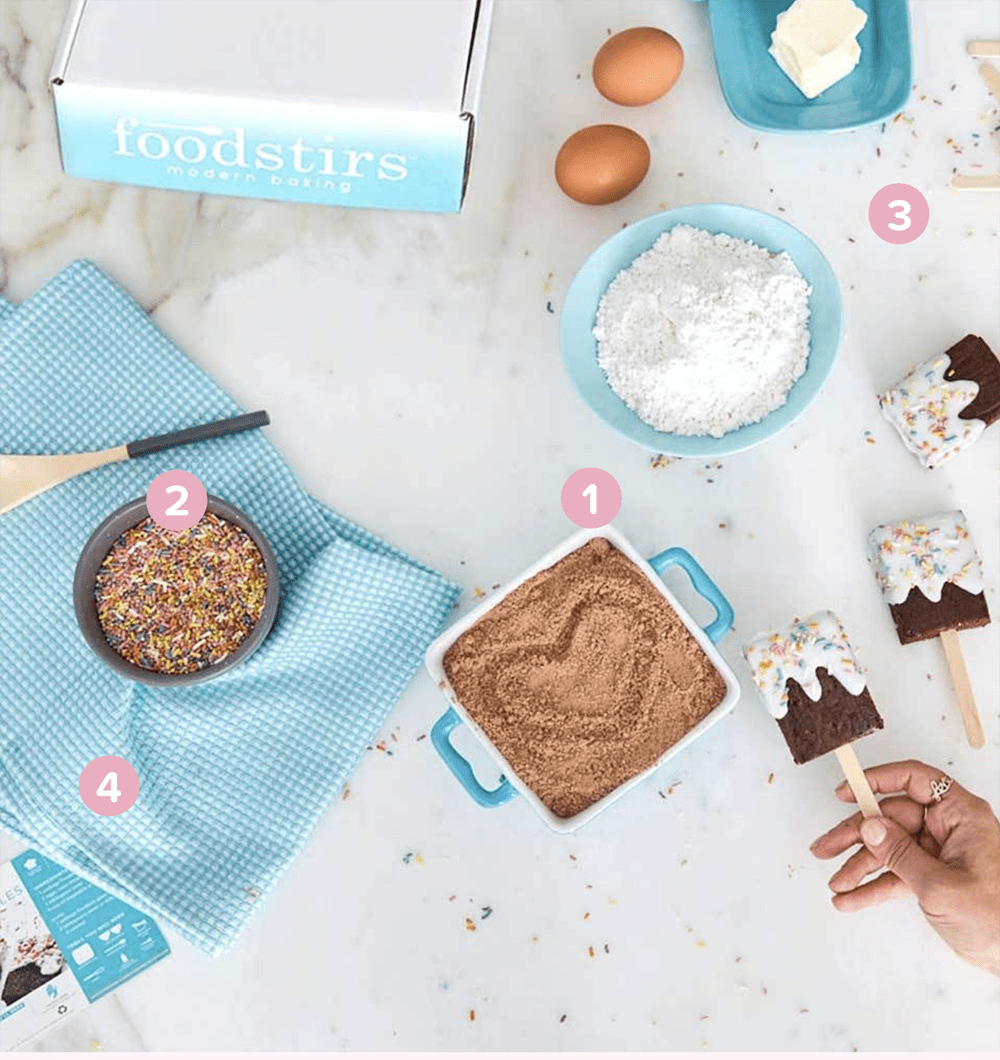 (Image credit: Foodstirs)
Modern Kids Baking Kits Foodstirs
Teaching your kids to cook and bake has quite a few benefits. First, you are teaching your child valuable skills that will help them in life. Plus, it's a great way to spend time with your budding baker.
Finally, you'll get to sample the delicious decadent treats they create. Yum!
Rather than shop for multiple ingredients and buy recipe books or search online for your child's next baking project, why not get modern kids baking kits from Foodstirs shipped to your home. Every other month, a kit (or kits, you choose the plan) comes to your home with all the organic, non-gmo ingredients you and your kids need to create a seasonal treat. For example, October's Kit is the "Monster Cookie Bash Kit" with everything needed to make scary little monster cookie sandwiches.
Can't wait to get started? Order your subscription and satisfy your sweetie with these fun to bake together treats.