Thank you to Blurb for sponsoring this post.
Since they were little, I've pulled up a stool in the kitchen and invited my kids to cook with me in the kitchen. They would initially first observe, but that easily led to them measuring and scooping at toddler age and now being able to follow along a recipe. I'm a big believer in getting kids interested in cooking in the kitchen at a young age to give them an appreciation for food. It's great for curbing picky eating as well and trying new ingredients.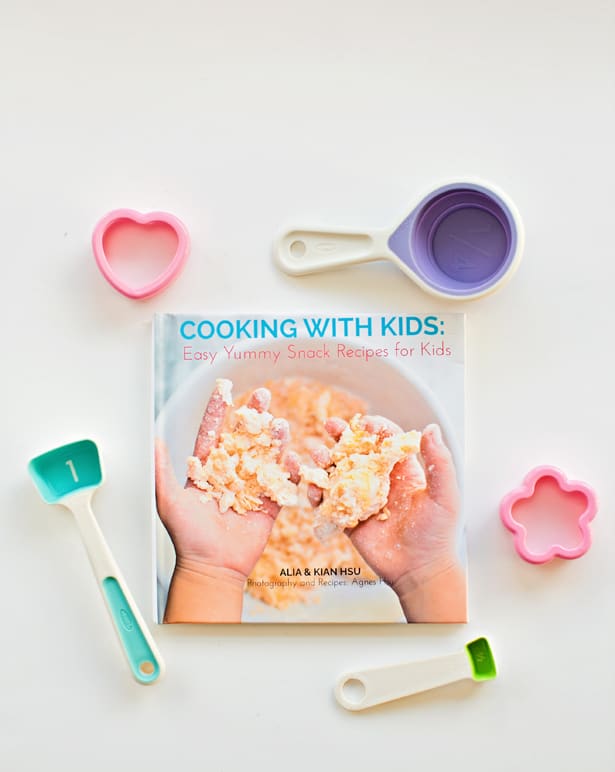 We've shared many Cooking With Kids recipes this past year. Many of them simple ones that are healthy and easy for kids to make. With the holidays approaching I thought making a cookbook for the kids highlighting some of their favorite recipes would make a special gift.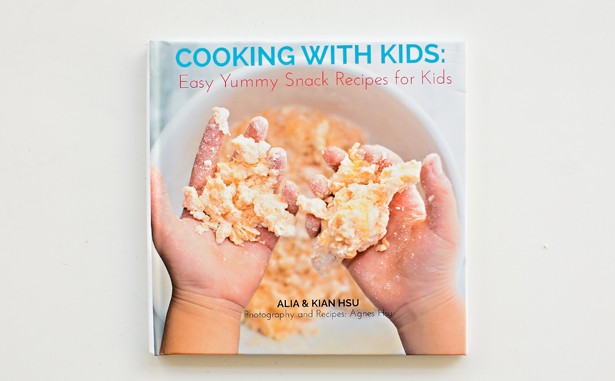 We've use Blurb before for making beautiful photo books, but also found out you can create professional, publisher style cookbooks using their book editor BookWright.
What I love about Blurb is the control they give in the multiple layouts they provide for text and photos. Once you download their easy editor, you can visibly see your book getting laid out page by page with control over what templates to choose. Uploading photos is easy and once they are in your gallery, you can drag and drop to each page. You can also easily add pages and outlines and grids let you know the crop marks for each photo.
Below are samples of our book in the Blurb BookWright editor.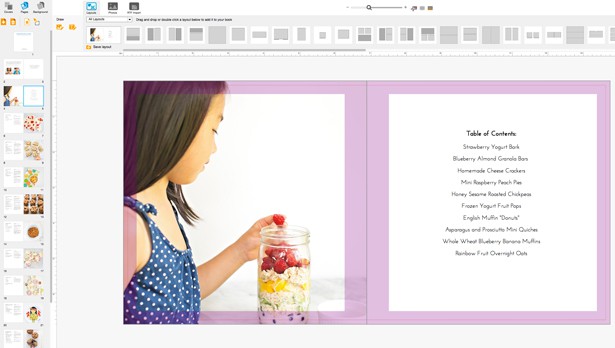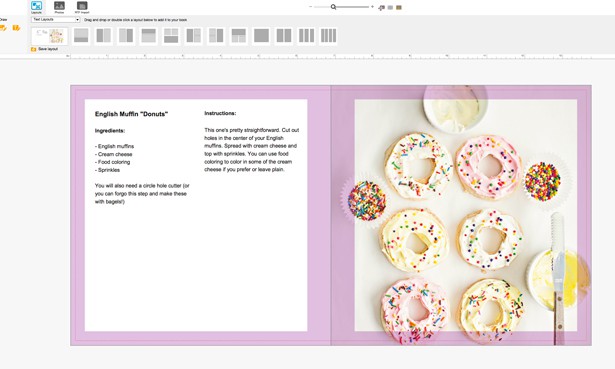 Another great feature of BookWright is the ability to preview your book at any time and then return to editing mode so you can see the effect of any changes you've made.
I decided to create an image wrapped square 7″ cookbook for the kids, which is the perfect size for little hands to reference. You can also choose to go for a dust jacket or soft cover in a larger size, up to 13 x 11 inches.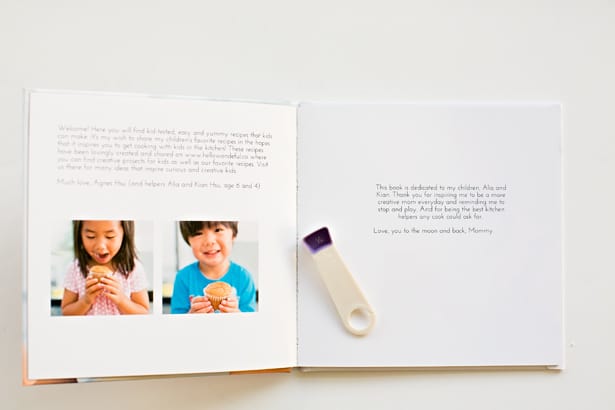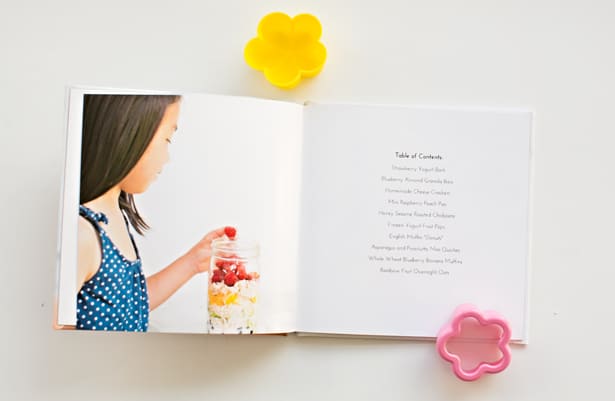 I decided to keep the book simple and straightforward with 10 of our favorite recipes. Once a cover was chosen, I created two pages for the intro and dedication. Then I chose a text template that was 2 columns to highlight the each recipe and their ingredients followed by a main photo on the right hand side.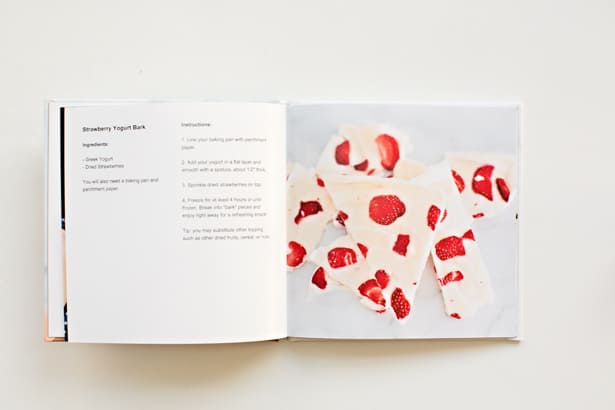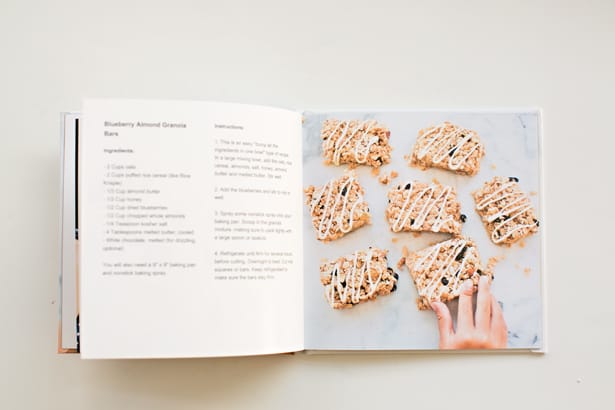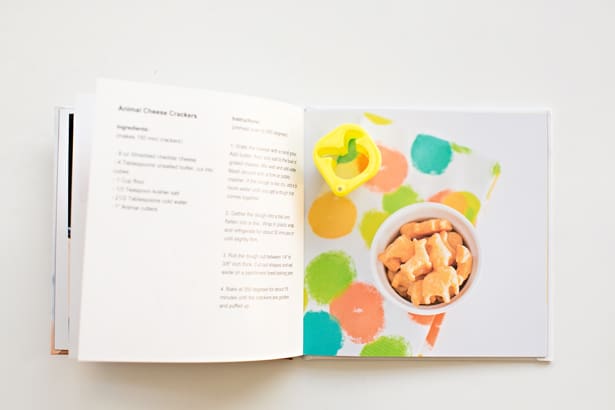 The last page was just a nice ending shot to give the book closure.
Blurb offers a free ISBN number if you want to publish and sell your books via their marketplace. You can set your prices based on volume and and profit, which is nice.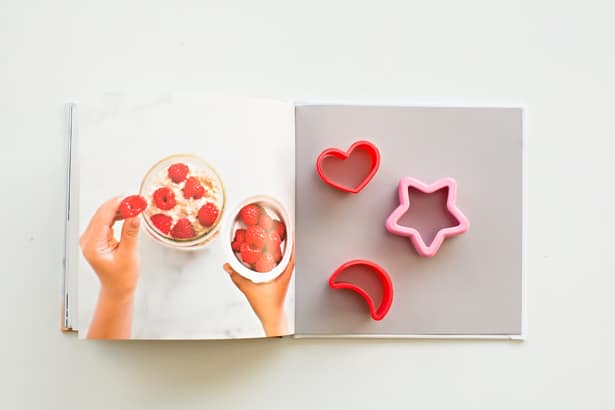 Although there is a learning curve in understanding how to use the BookWright software, once you play around with it, it's actually pretty and just a matter of uploading photos to a style and template you decide on. I found that by sticking to a template I liked (recipe in a column format with one photo on the right) the book flowed and became easier to create.
You can see the full preview of our Cooking With Kids book here with the option to purchase.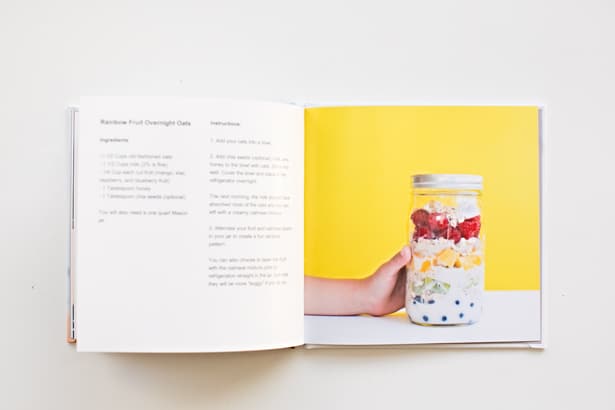 I'm excited to gift this to my children this holiday season and give them a present I know they will feel proud in having a hand in making.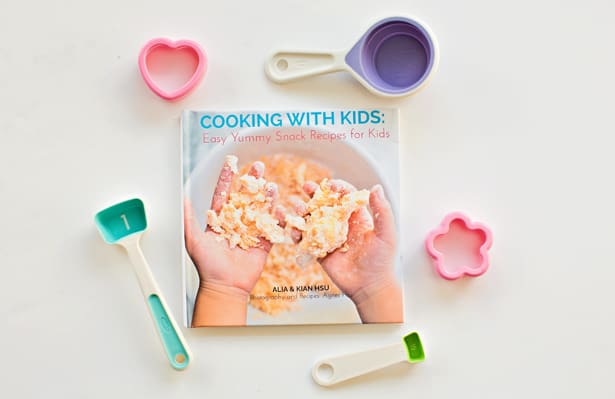 Thanks to Blurb for letting us check out their book making process!