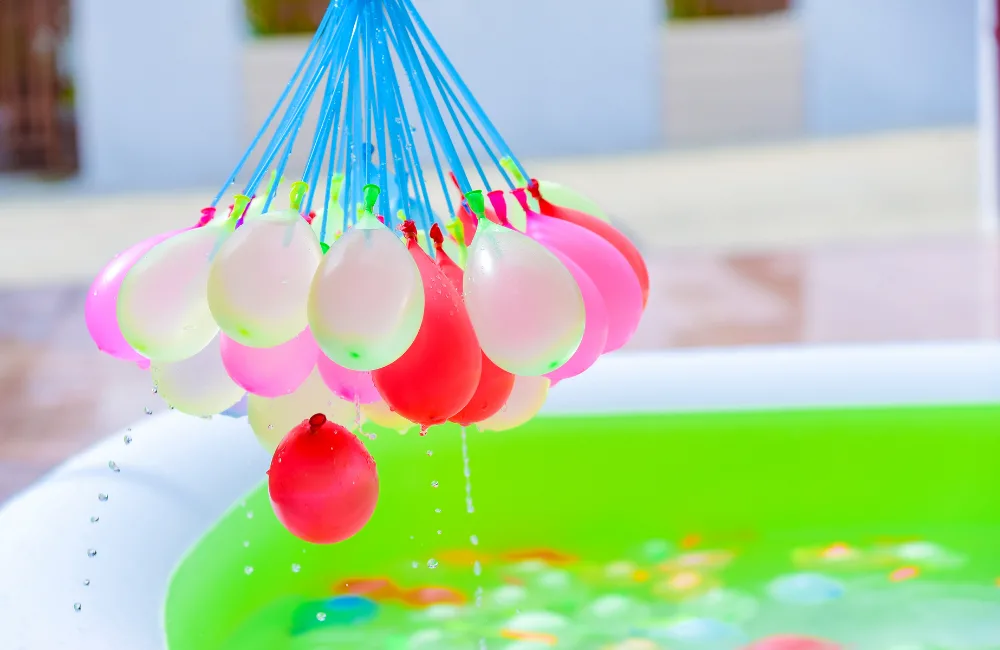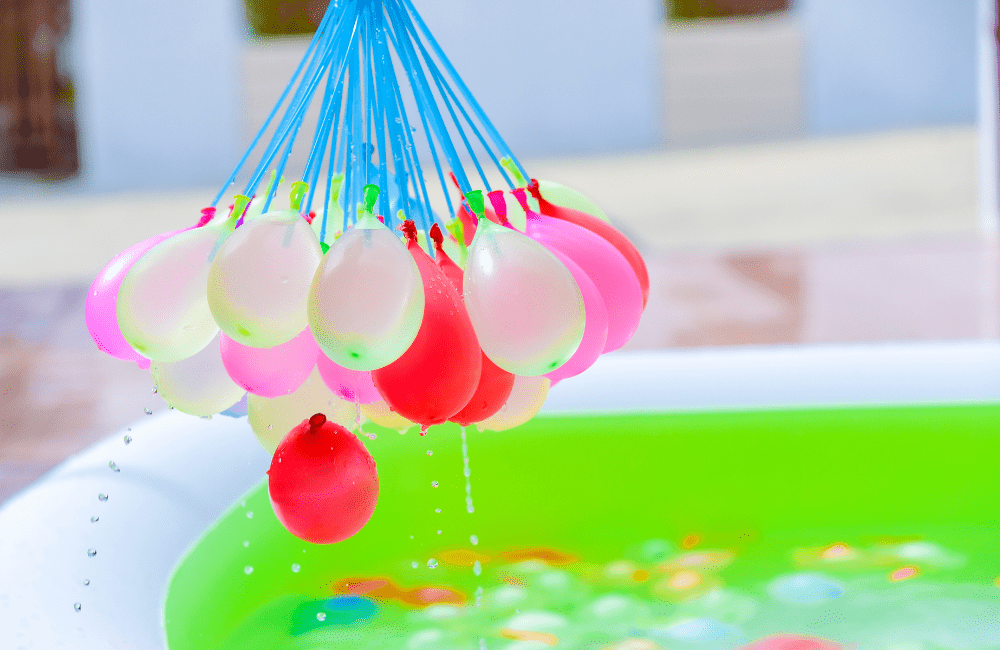 Photo credit: Canva
By using this site, you agree to our Terms of Use. This post may contain affiliate links. Read our disclosure policy.
Follow us on Instagram for more fun ideas for kids!
Children enjoy playing outside, and there are a plethora of exciting activities and exercises that they can participate in. While playing outside, children can discover, learn, and use their imaginations.
With so many electronic devices available to keep children entertained these days, it is more important than ever to encourage them to get outside and play.
To have a good time outside, you don't need a lot of space or equipment. You can do a lot of the best outdoor activities for kids in your own backyard or at a nearby park.
Children of all ages can benefit from spending time outside. It also provides an excellent opportunity for parents and caregivers to get some fresh air and exercise.
If you're looking for some fresh inspiration, here are 21 excellent outdoor activities for children.
1. Scavenger Hunt
Scavenger hunts are a timeless outdoor activity that can be enjoyed by kids of all ages. The premise is simple: using a list of items, players must search for as many items as possible within a set period of time.
This game can be played anywhere, from the local park to the beach. Not only is it a great way to get kids moving, but it also helps them to develop important skills such as problem-solving and critical thinking.
Scavenger hunts are also endlessly customizable, making it easy to create a unique experience each time you play.
Whether you're hiding treasures in the garden or looking for creatures in the forest, a scavenger hunt is always sure to bring laughter and excitement.
2. Water Balloon Fight
Water balloon fights are a great way for kids to get out and enjoy the summer weather. This fun outdoor activity is not only enjoyable, but it also provides benefits like improved coordination, teamwork skills, and physical fitness.
Whether you play in the backyard with your siblings or take part in a larger scale water balloon fight with friends, there's no doubt that getting drenched by water balloons is an exciting and refreshing experience.
So if you're looking for a fun way to stay cool this summer, look no further than a good old-fashioned water balloon fight!
With its combination of excitement and health benefits, it's sure to be a hit with kids of all ages.
3. Sidewalk Chalk Art
Sidewalk chalk art is a fun, creative activity that kids of all ages can enjoy. Using bright, vibrant colors and simple outlines, kids can create colorful masterpieces right on the pavement or driveway.
Not only does this allow them to be creative and experiment with different techniques and shapes, but it also gives them the chance to spend some time outside.
Plus, since sidewalk chalk is cheap and easy to find in any store, it's a great way for kids to enjoy some hands-on, outdoor play without having to worry about breaking the bank.
If you're looking for a fun and affordable way for your kids to get active and creative this summer, then sidewalk chalk art is the perfect option!
4. Lemonade Stand
Lemonade stands are one of my favorite outdoor activities for kids. It is fun because it allows children to engage with nature and utilize the skills they have learned in the classroom.
From planting and watering their own lemon orchard, to carefully measuring out the perfect proportions of sugar and water, kids are able to take an active role in crafting a delicious beverage that they can share with the world.
Not only that, but the lemonade stand also encourages teamwork and promotes creativity, as children actively work together to come up with innovative product names, brainstorm catchy slogans, and design eye-catching displays.
And of course, there is nothing quite like a cool glass of lemonade on a hot summer day! If you want a twist on the lemonade stand try an ice cream stand!
5. Nature Hike
There's nothing quite like getting out into the great outdoors for a nature hike. Whether it's a gentle stroll through your local park or a challenging trek up a mountainside, hiking is an activity that encourages kids to connect with nature, get some exercise, and have fun.
And at the same time, a nature hike can teach kids all sorts of valuable skills, from map reading and navigation to plant identification and animal tracking.
Plus, research has shown that spending time in nature has many positive benefits for children, including increased creativity and focus, reduced stress levels, and enhanced overall wellbeing.
6. Bug Hunting
Hunting bugs can be a fun and exciting way for kids to explore the great outdoors. Not only will they get to see all sorts of different insects, but they'll also learn about the different habitats that these creatures live in.
Plus, bug hunting can help kids develop important life skills such as patience and perseverance. And who knows, they may even find a new appreciation for these often-maligned creatures.
Many children are afraid of bugs, but by encouraging them to interact with these creatures in a safe and fun environment, you can help them realize that these animals are fascinating and often quite beautiful!
7. Finding Cool Tree Species
Finding cool tree species is a fun and engaging way for kids to spend a day outdoors. Whether they're exploring forests or walking through city parks, kids can learn a lot by paying close attention to the trees around them.
For example, they can notice distinctive bark patterns and leaf shapes, as well as identifying trees based on their color and size.
They can also tap into their sense of adventure by climbing up into the branches and getting a bird's-eye view of the landscape, all while admiring the plant life below.
And with so many different kinds of trees out there, kids are sure to discover new species that they've never seen before and develop an appreciation for the natural world.
8. Cloud watching
A certain allure surrounds clouds, with their fluffy white forms and constantly changing shapes, and this allure draws people to them on a subconscious level.
Furthermore, they are completely captivating to children! If it's the middle of a summer thunderstorm or a quiet morning in the park, watching the clouds roll by can be a wonderful way for children to interact with the natural world.
While cloud watching is a great way to get outside and use your imagination, it can also be used as a great learning tool for weather patterns, geography, science, and even the visual arts, according to the National Weather Service.
9. Building a sandcastle
Sand is a great sensory activity for kids. Not only is building a sandcastle a great way to spend a day at the beach, but it's also a perfect opportunity to get creative and have some fun in the sun.
The best part about building a sandcastle is that there are no rules – kids can let their imaginations run wild and build whatever they want.
Whether it's a simple fort or an elaborate palace, every sandcastle is unique. And when the tide starts to come in, kids can take satisfaction in knowing that their creation will soon be gone, leaving only memories of a fun day at the beach.
If you don't live near a beach, a small kids' pool with some bagged sand is also a fun way to build sandcastles!
10. Playing in a sprinkler or hose
It's a hot summer day and the perfect time to cool off by playing in a sprinkler or hose. For kids, there's nothing better than running through the spray of water, feeling it hit their skin and cooling them down.
And it's not just about the temperature; playing in the water is also a great way to have some fun and be active. Water play can help kids practice coordination and balance, as well as develop their gross motor skills.
It's also a great opportunity for social play, as kids can splash around and interact with each other. Kids of all ages will enjoy playing in the sprinkler or hose, so make sure to set one up in your backyard today!
11. Picnic lunch in the park
Picnicking in the park is a great way for kids to enjoy the outdoors. Picnicking offers them the chance to connect with nature, whether it's by gazing at the trees, flowers and birds around them or by getting their hands dirty in the soil as they play in the grass.
What's more, gathering around a picnic blanket encourages group bonding and fosters social connections among kids of all ages.
In addition, it can be an exciting adventure that gets their imaginations running wild as they explore different parts of the park and use their senses to take in all of the sights, sounds, smells, and textures around them.
12. Frisbee or catch
There's nothing quite like spending time outdoors with friends and family, and one of the best ways to do this is by engaging in some fun activities.
Whether it's Frisbee or catch, tossing a ball around, or playing tag, these are all great ways for kids to get exercise while also having a blast.
Not only does playing outside help to encourage physical activity, but it can also foster social skills and creativity.
And the best part is that these activities are easy to learn and inexpensive to play, making them accessible for people of all ages and abilities.
13. Flying a kite
Flying a kite is an ideal outdoor activity for kids. Not only does it bring out the child-like sense of fun and wonder, but it can also be a great way to enjoy some fresh air and sunshine.
Kites come in a wide variety of shapes and sizes, from delicate paper kites to giant stunt kites that can soar through the sky.
Kids will love spending hours running around, gathering up the wind, and watching their beautiful kites lift up into the air.
They'll also enjoy competing against each other to see who can fly their kite the highest or catch it first when it comes back down to earth. All in all, flying a kite is an exciting, rewarding activity that is sure to please any kid!
14. Blowing giant bubbles
Blowing giant bubbles is a great way to get kids outdoors and moving! Not only does it require kids to move around and use their coordination, but it also gives them the chance to be creative, using different techniques and strategies for maximum bubble-blowing success.
Whether they are outdoors at the park or backyard, kids can blow their own giant bubbles and enjoy the satisfaction of seeing their creations float away on the breeze.
With just some simple ingredients like dish soap, water, and a steady stream of air, kids can spend hours blowing big bubbles that are fun for all ages.
15. Splash pad fun
Splash pads provide the ideal environment for children to enjoy themselves while playing in water. Splash pads provide a safe, controlled environment in which children can run, jump, and splash to their heart's content without fear of being hurt.
They're also extremely simple to participate in, requiring only a bathing suit and a sense of adventure rather than any special equipment or training.
On a hot summer day, splash pad entertainment is also a great way to beat the heat. Because of the cool water that is sprayed down from all directions, it is the ideal place to cool off and have some fun.
16. Having a water balloon toss
There is no doubt that kids love to have fun, and what better way to do that than by playing games like a water balloon toss?
This energetic activity is a great way for kids to get their hearts pumping, while also helping them to build teamwork skills and develop their hand-eye coordination.
In addition, the wide range of techniques and strategies involved in a water balloon toss means that it offers endless opportunities for creativity and experimentation.
Whether you are throwing the balloons with your hands or using other fun tools like tubes or cones, there is always something new to explore with this popular outdoor activity.
17. Making a sidewalk chalk mural
Making a sidewalk chalk mural is a fun outdoor activity for kids. Chalk is easy to find and can be bought in any color. Chalk art is also easy to clean up, Just use water from the hose.
And it's great for the environment. Chalk drawings are only temporary but that's what makes them so much fun!
Kids can be as creative as they want and parents don't have to worry about their art being permanent. Sidewalk chalk murals are also great for getting the whole neighborhood involved.
Parents can help their kids design a mural and then invite all the kids on the block to help color it in. It's a great way to bring people together and make some beautiful art at the same time!
18. Riding bikes
Many factors contribute to biking being an excellent outdoor activity for children. For starters, it's a fun way to get some exercise while also taking advantage of the great outdoor scenery.
Biking allows children to be physically active while also discovering new places and developing muscle strength and coordination.
Furthermore, it provides them with the freedom to travel independently as they explore new areas and meet new people along the way.
Perhaps most importantly, riding bikes is a great way for children to bond with each other, resulting in long-lasting memories that they will be able to recall with fondness for years.
19. Visit a nearby farm or petting zoo
Visiting a nearby farm or petting zoo is a great way to spend a day outdoors with your kids. Not only will they get to see and learn about a variety of animals, but they'll also get some fresh air and exercise.
Farm visits are beneficial for city-dwellers who may not have regular exposure to nature. At the farm, kids can pet and feed the animals, collect eggs, milk cows, and even take a hayride.
They'll also get to taste fresh fruits and vegetables straight from the source. And if you visit during the fall, you can even pick your own pumpkin!
Petting zoos offer a similar experience, but with fewer smells and less work.
20. Plan and build an obstacle course
Few things are as enjoyable for children as clambering over, under and through an imaginative obstacle course. Not only is it a fun way to expend all that excess energy, but it's also a great opportunity to get some fresh air and vitamin D.
And with a little creativity, building an obstacle course can be a great family activity. It's the perfect way to bond with your kids while getting some exercise yourself.
Plus, it's an activity that can be easily tailored to any age group or fitness level.
You can start with a simple set of tire jumps or hanging hula hoops, and then gradually add more physical challenges as your kids build strength and confidence.
21. Mold and bake clay pots in the sun
Clay pots are a fun and easy way for kids to get creative outdoors. Clay is a great medium for kids. All you need is some molding clay, a sunny spot, and a little imagination.
Start by molding the clay into whatever shape you like. Then, bake the pot in the sun for about 30 minutes. Once it's cool, your pot is ready to use!
You can use it to hold pens and pencils, store Small trinkets, or even plant a small succulent.
Clay pots are a great way to give kids a chance to get creative and have fun in the sun. And best of all, they're completely reusable – so you can make as many as you like!
Takeaway
Getting your kids outdoors and active is essential for their growth and development. Not only does it provide them with valuable exercise, fresh air, and vitamin D, but it also allows them to explore new places and meet new people.
And best of all, these activities are fun for the whole family! Many of them are great for all ages and fitness levels, and can easily be tailored to your personal preferences.
Whether you're planning a day trip or simply looking for something fun to do in the backyard, there's sure to be an outdoor activity that your kids will love!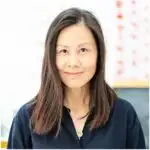 Agnes Hsu is a mom of three and has been inspiring parents and kids to get creative with easy activities and family friendly recipes for over 10 years. She shares her love for creative play and kids food to her 2MM+ followers online. Agnes' commitment to playful learning and kindness has not only raised funds for charity but also earned features in prestigious nationwide publications.