School's almost out and we're excited to be spending most of our time outdoors in just a couple of weeks! Just because it's summer, doesn't mean the creativity stops. Take your art projects outside and get the kids making big action art pieces. Like balloon dart painting, tricycle art, squirt gun canvases and big ball paintings to name a few. We've rounded up the most awesome outdoor big action art projects for kids for some fun collaborative play. Sure, they'll probably make a pretty messy, but just keep a hose handy to wipe them down. They'll probably welcome the cool off anyway!
What are your favorite big action art ideas for kids?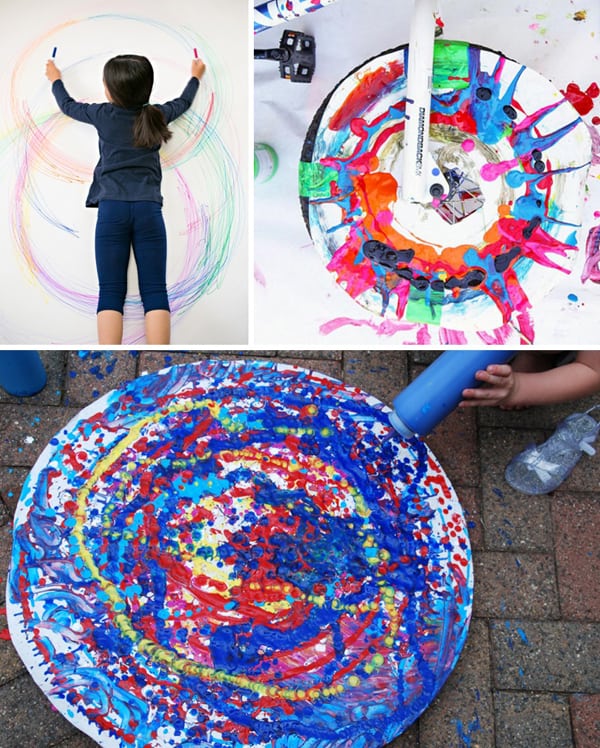 1. Giant Spirograph Drawings (via hello, Wonderful)
2. Bicycle Spin Art (via Babble Dabble Do)
3. Giant Spin Art (via Homegrown Friends)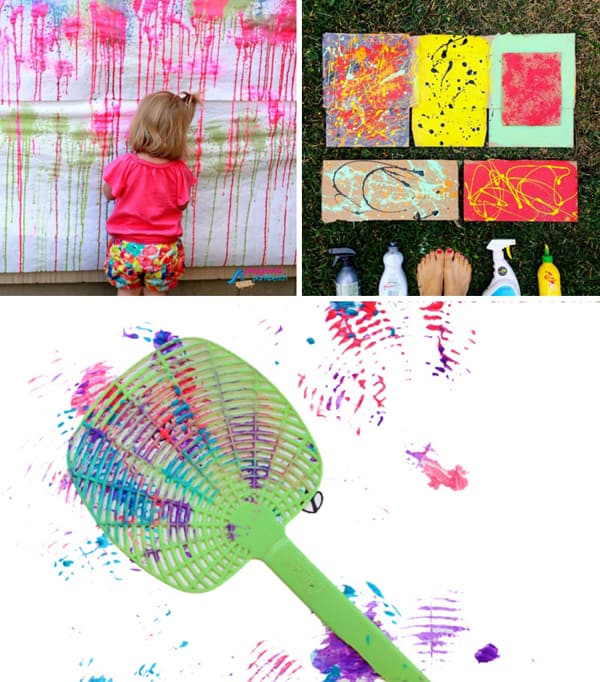 4. Graffiti Art for Kids (via Playground Parkbench)
5. Recycled Container Art (via Handy With Scissors)
6. Fly Swatter Painting (via Munchkins and Moms)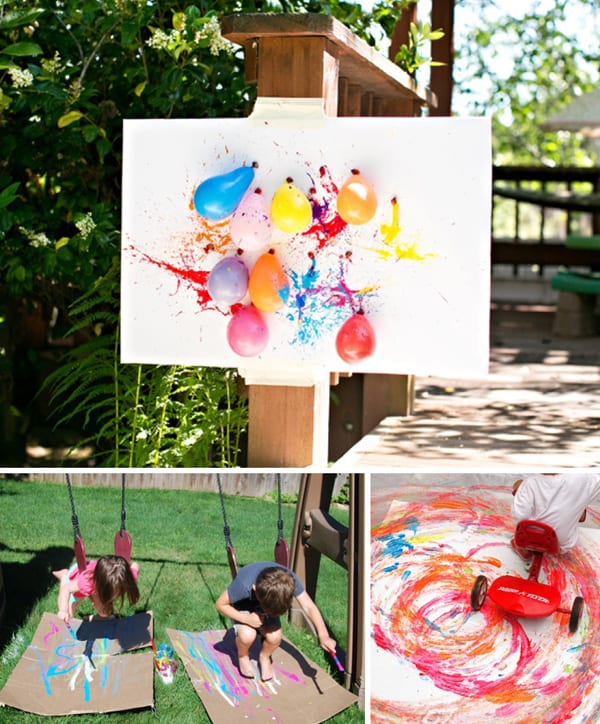 7. Balloon Dart Painting (via hello, Wonderful)
8. Swing Painting (via Homegrown Friends)
9. Tricycle Painting (via Pink Stripey Socks)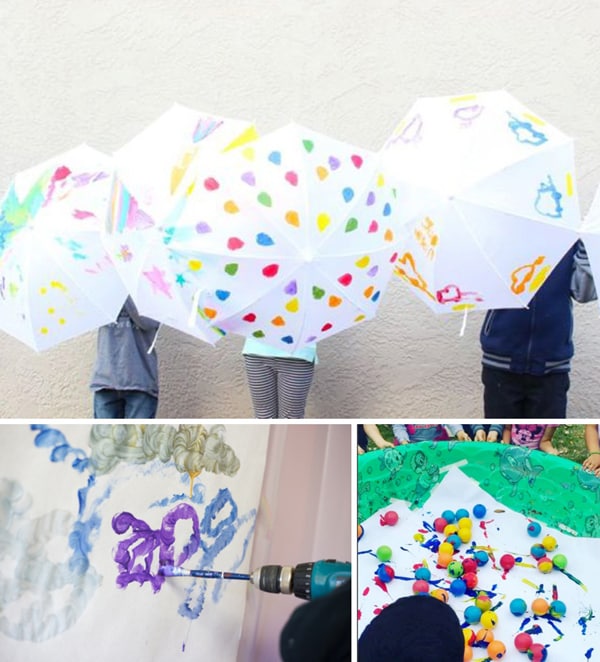 10. Umbrella Painting (via Momtastic)
11. Drill Painting (via Artful Parent)
12. Big Ball Painting (via Wee Warhols)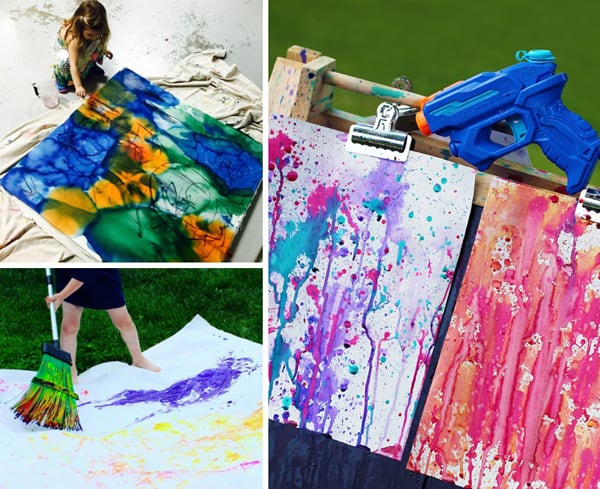 13. Large Scale Watercolors on Cotton (via Wee Warhols)
14. Broom Painting (via The Blue Barn)
15. Squirt Gun Painting (via Fireflies and Mudpies)
Check out more awesome outdoor summer projects for kids and tons more creative ideas here!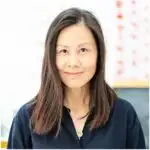 Agnes Hsu is a mom of three and has been inspiring parents and kids to get creative with easy activities and family friendly recipes for over 10 years. She shares her love for creative play and kids food to her 2MM+ followers online. Agnes' commitment to playful learning and kindness has not only raised funds for charity but also earned features in prestigious nationwide publications.