Follow us on Instagram for more fun ideas for kids!
Watch the video below to see this fun Water Balloon Piñata in action. Make sure to subscribe to our YouTube channel for more fun videos!
Finding ways to create fun and excitement at home actually isn't all that hard to do.
In our home, we love to use our creativity and imagination to take everyday play and turn it into a super fun activity that everyone can enjoy.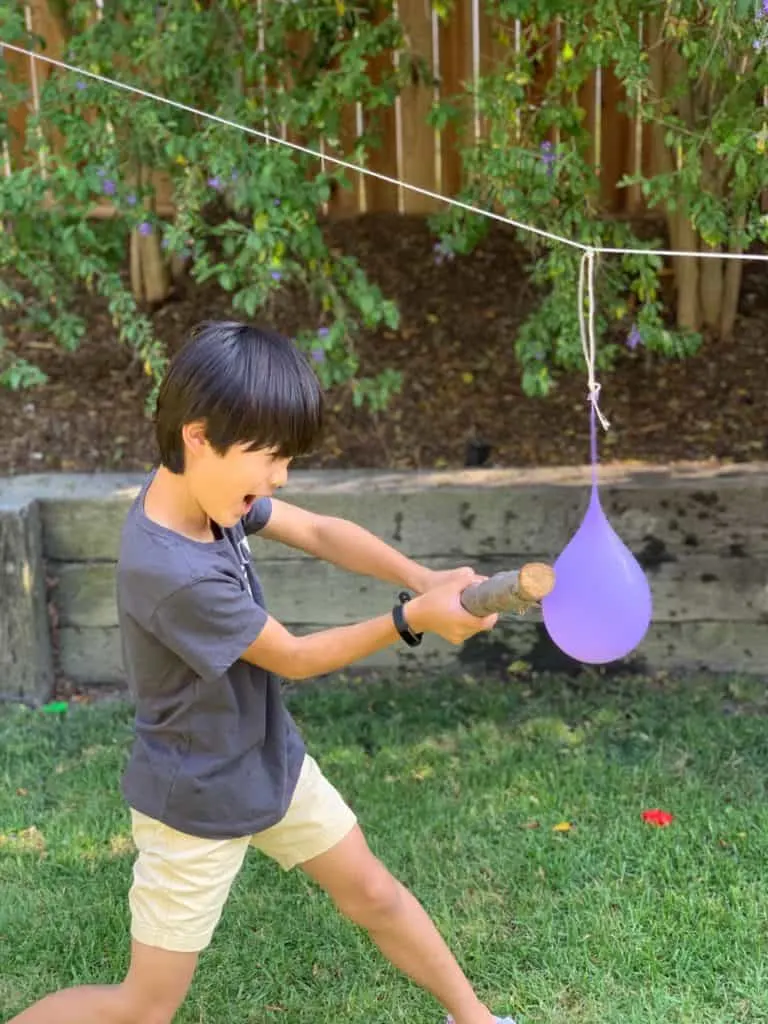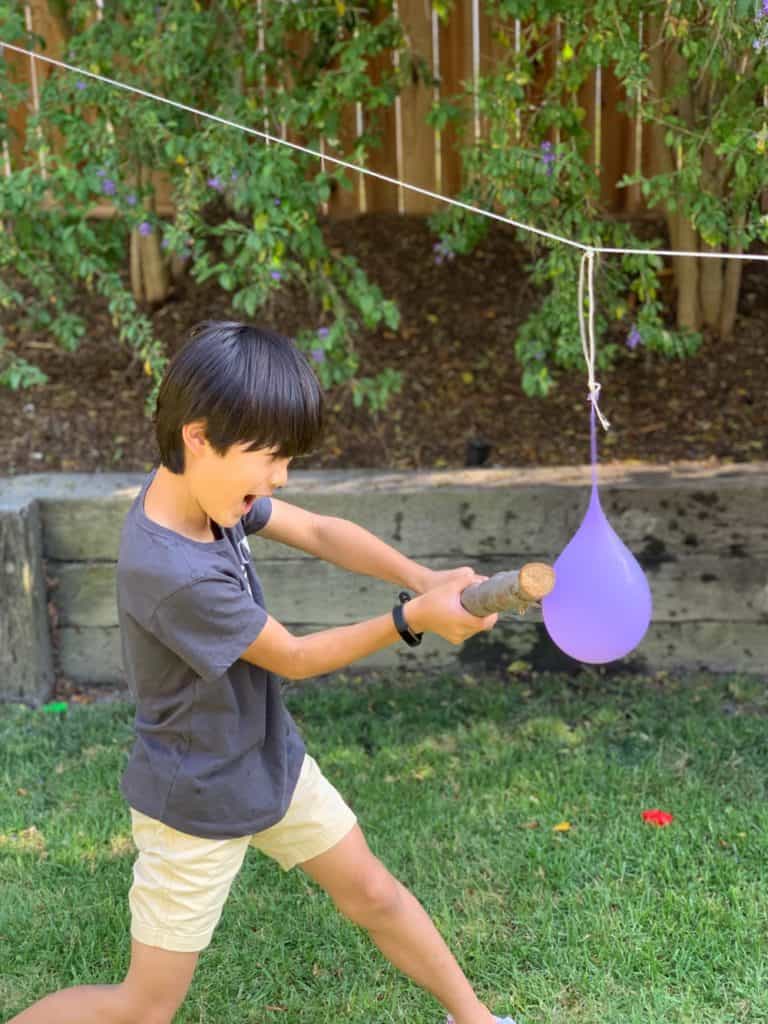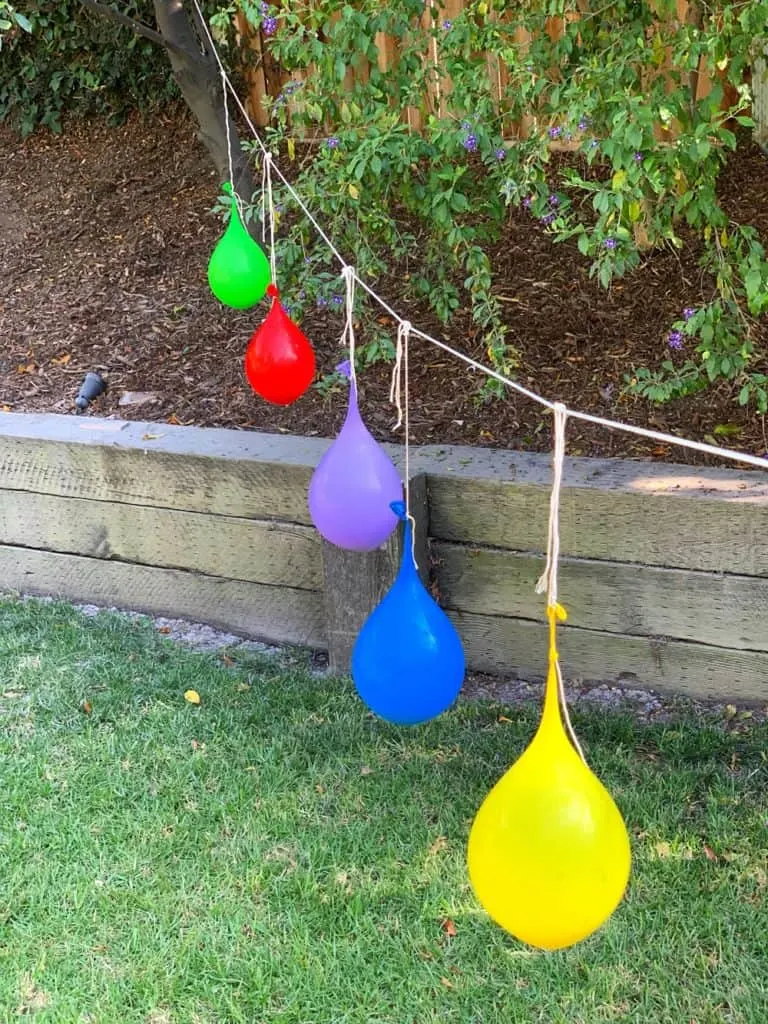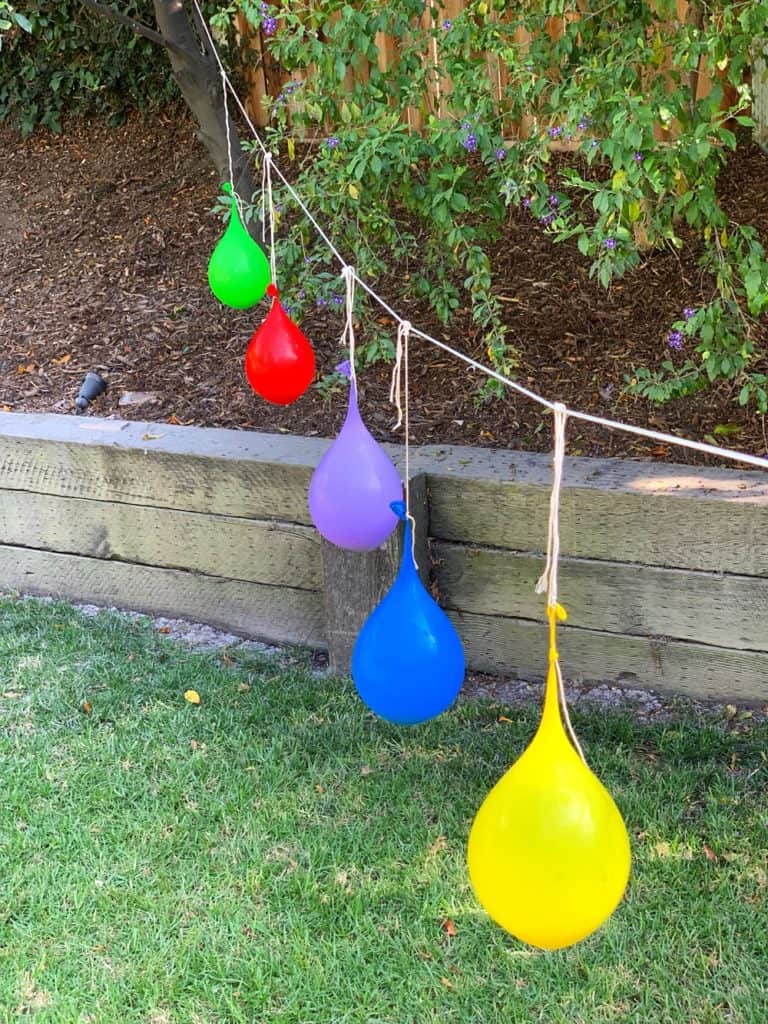 Water Balloon Piñatas are the hit outdoor summer water activity for your kids!
This water balloon piñata really does take the cake. If you're looking for a summer outdoor activity that can really cool everyone off quickly, this is the one for you.
Plus, this can be an awesome DIY piñata to make for those hot summer birthdays! Everyone loves the idea of playing with water balloons so this pinata just makes sense.
You can pair it with this super fun balloon dart painting for double the outdoor fun!
I hope that this family fun activity shows your kids have the mind can create fun with a wide variety of supplies that you already have at home!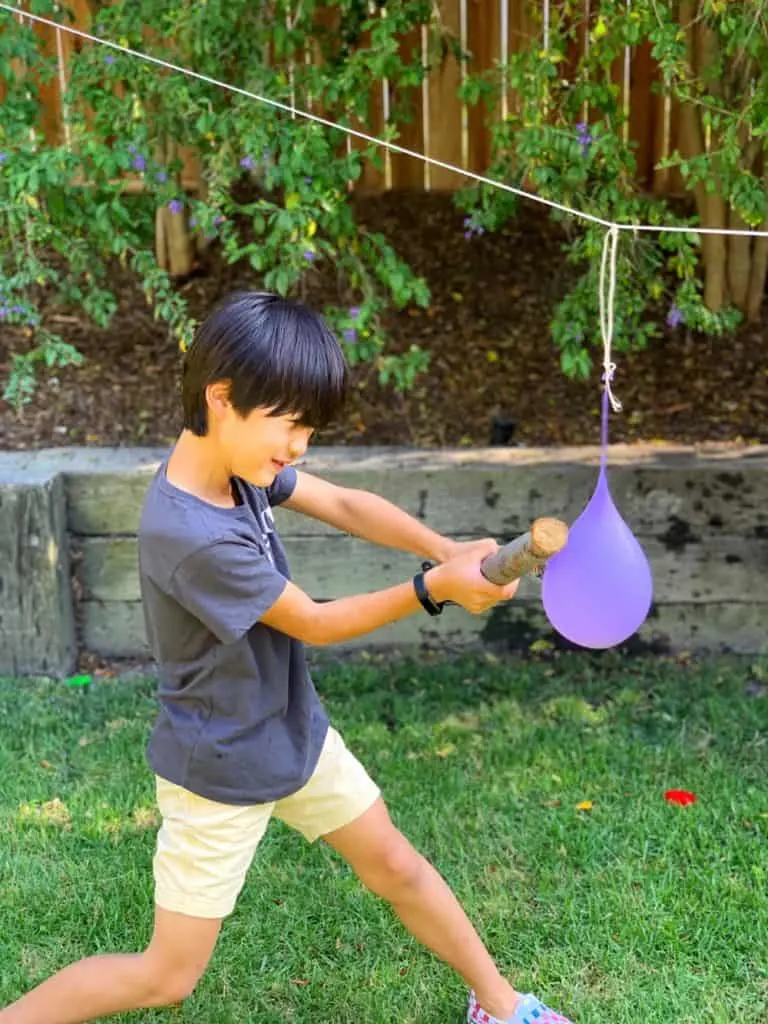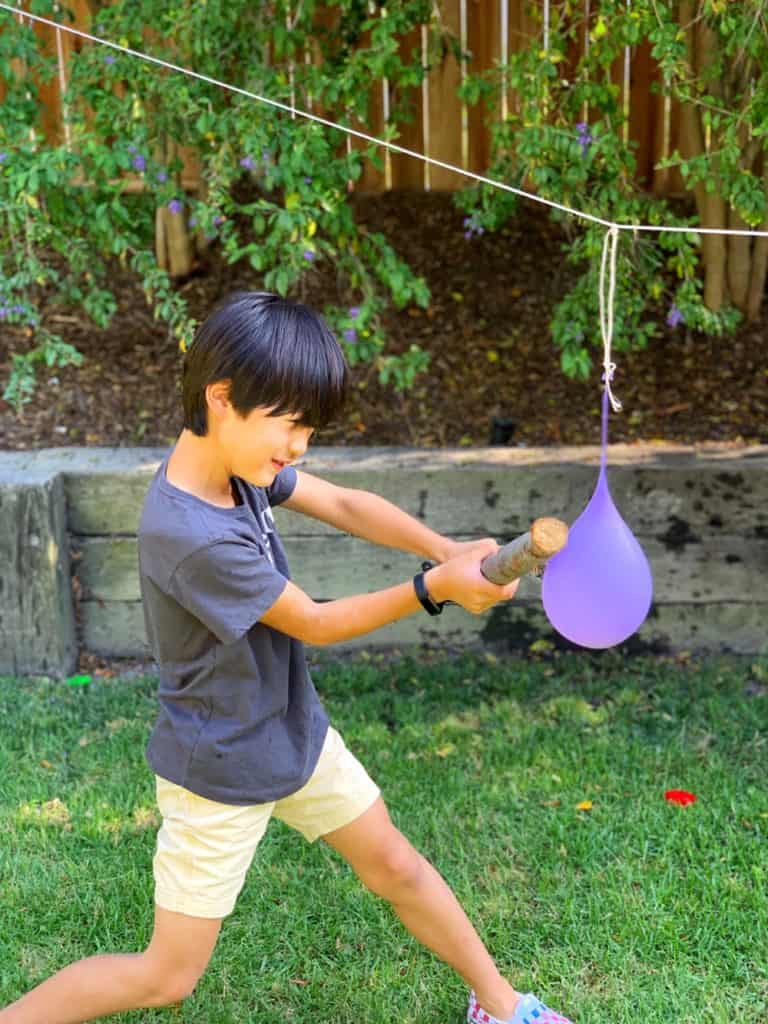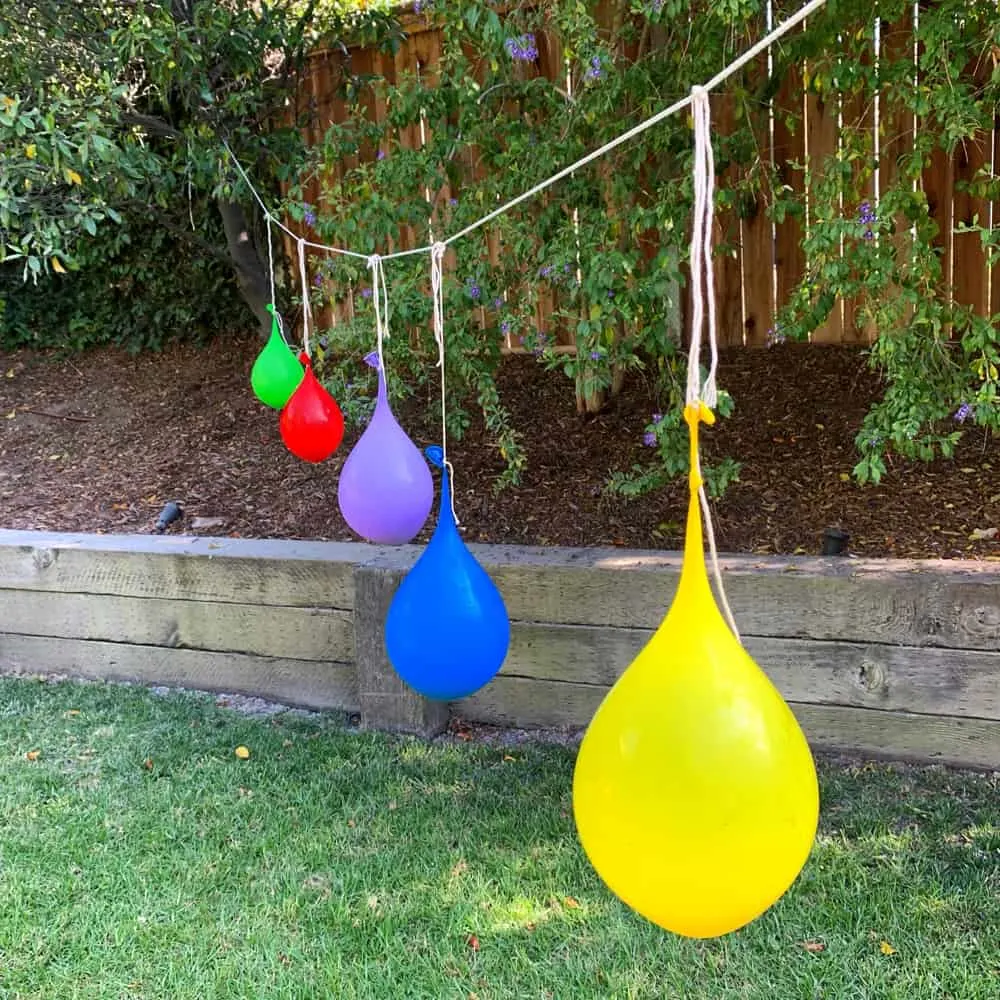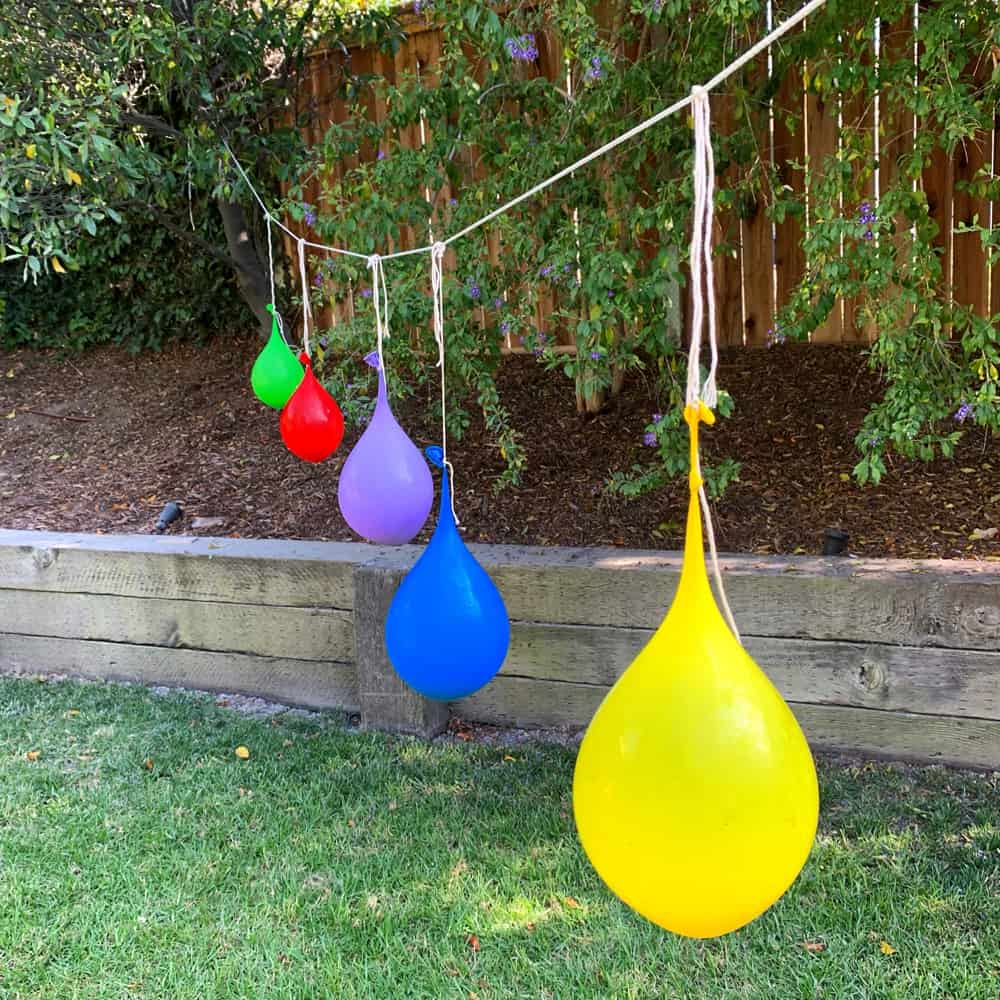 What are the rules of water balloon piñata?
While you can make up your own family rules as you want, the main rules for hitting a pinata are that everyone gets a hit to have the chance to break it. And if you want to add even more excitement and adventure, you can add in a blindfold as well! Just beware and make certain to keep your eyes peeled for that swinging stick!
Please always clear everyone out of the way when the swinger is up to bat! Although getting others splashed with water sounds fun, getting accidentally hit with a stick is not! We made sure all the kids stayed clear away when the swinging happened.
Does this fun summer piñata activity for kids require adult supervision?
It's a good idea to always be there with your kids when they're creating and having fun. Plus, let's be honest…you're going to want to join in on this fun as well!
I always encourage parents to be as active as possible with their children during activities like this. While they're going to remember the fun no matter what, they're certain to remember it even more if you're out there with them and joining in on the fun!
And remember, safety always comes first, so at least one adult is crucial to make sure the kids follow the rules and don't swing close to other kids or go crazy with the stick!
How to set up this water balloon piñata
This water balloon craft is really quite simple. All you're going to need to do is tie up strong rope between two branches or posts you have outdoors. You'll then fill balloons with water and tie those to your rope using strong string. Then send the kids out to find sticks that are sturdy and long enough to use as the "hitters" of the balloon. Just try to find sticks that they can easily swing that aren't going to give them splinters in their hands! We tried light sticks but found that thicker branches did the job better!
And as a side note to this fun summer water activity…your little ones can also work on their fine motor skills and hand-eye coordination by walking around in the yard and helping to pick up sticks. Make it a fun game to see who can find the best "hitters" for the pinata as well!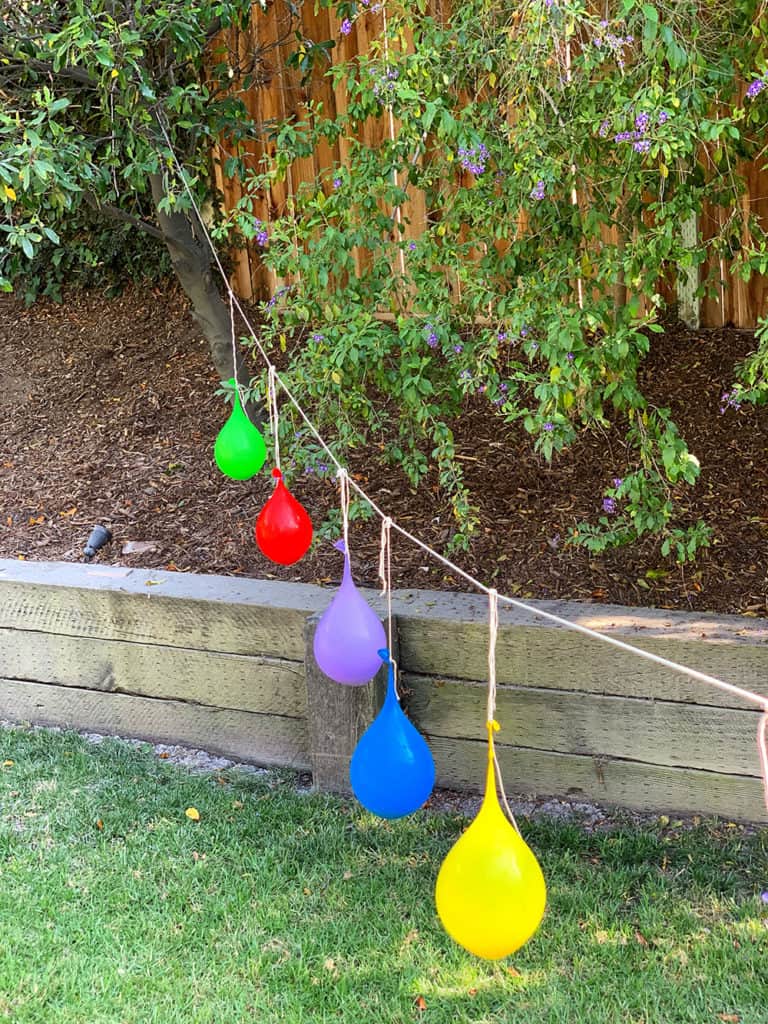 Water balloon piñata – Materials:
String
Rope
Balloons
Water
Sticks
Blindfold, optional
HOW TO MAKE WATER BALLOON PIÑATAS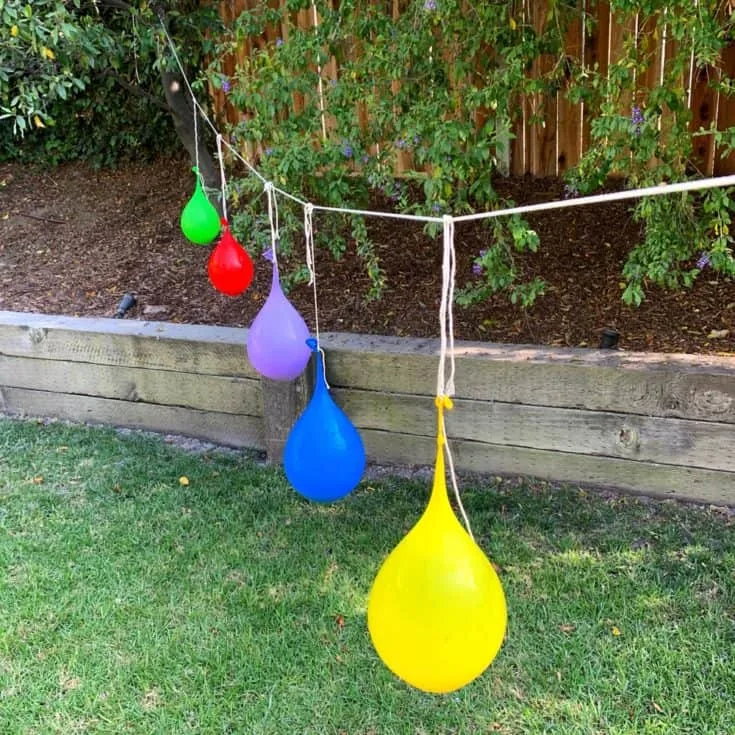 Water Balloon Piñatas are the hit outdoor summer water activity for your kids!
Materials
String
Rope
Water
Sticks
Blindfold, optional
Instructions
Tie strong rope between two strong posts or branches. Secure with double knots and make sure the rope is sturdy.
Fill your balloons with water, we used regular 12" latex balloons. You don't want to use water balloons they are too flimsy and will break.
Cut a piece of strong string, and tie one end to the balloon.
Tie the other end to the strong rope.
Give your child a stick and have them bat and swing at a balloon until it bursts!
If you love this fun water balloon activity, make certain to check out these other fun summer activities!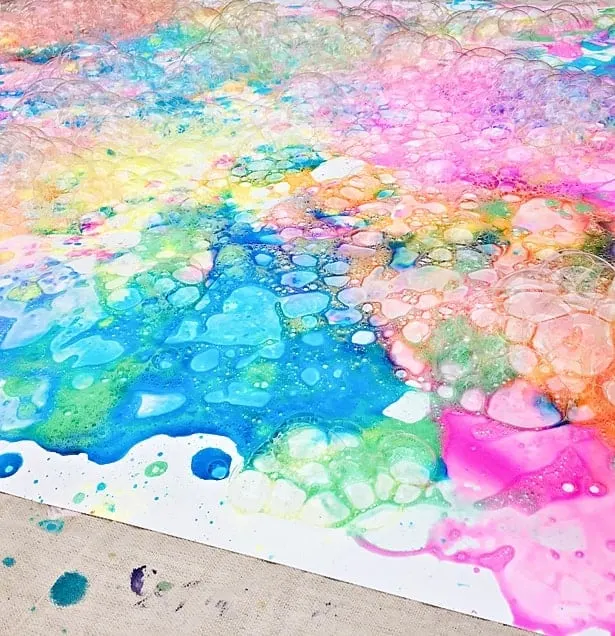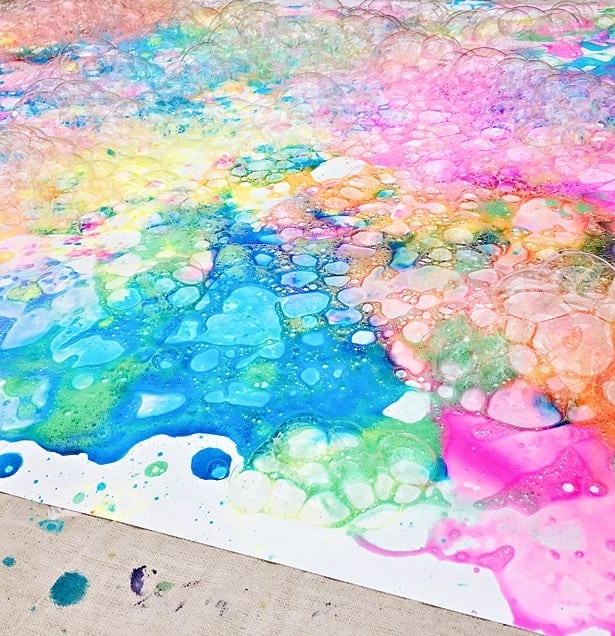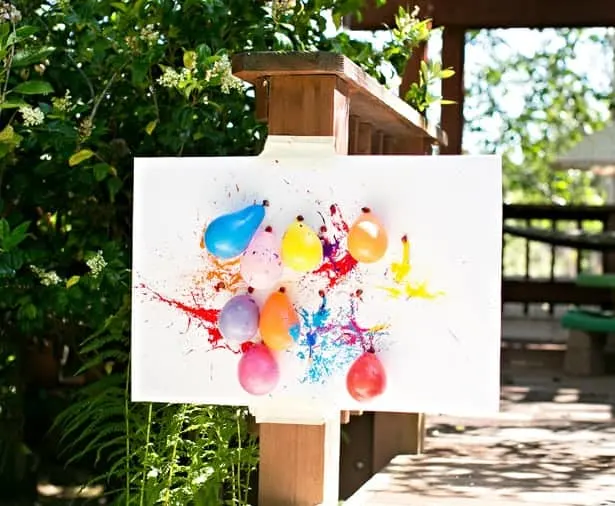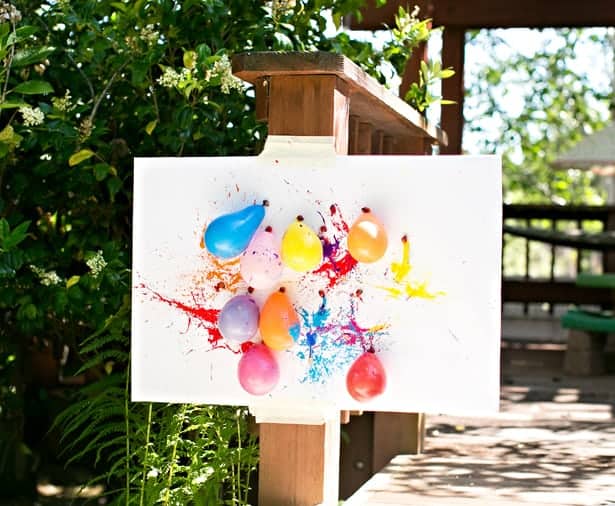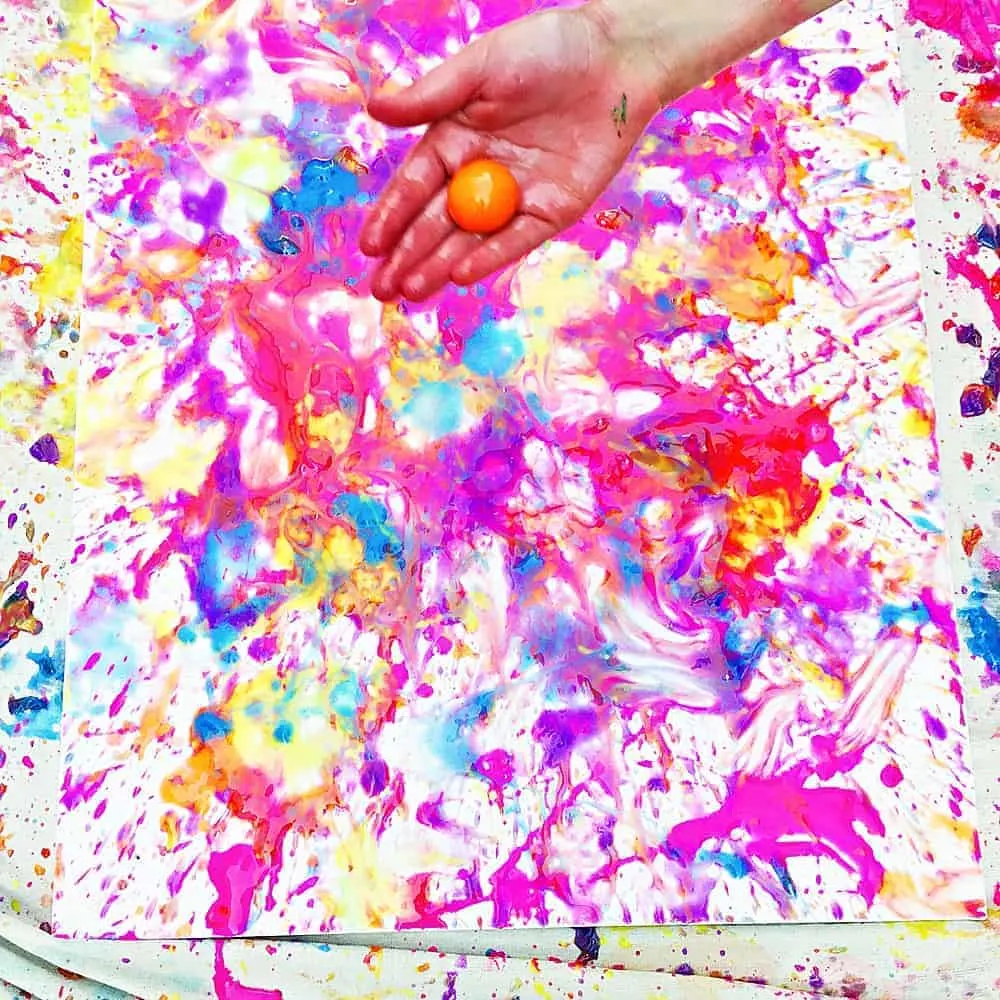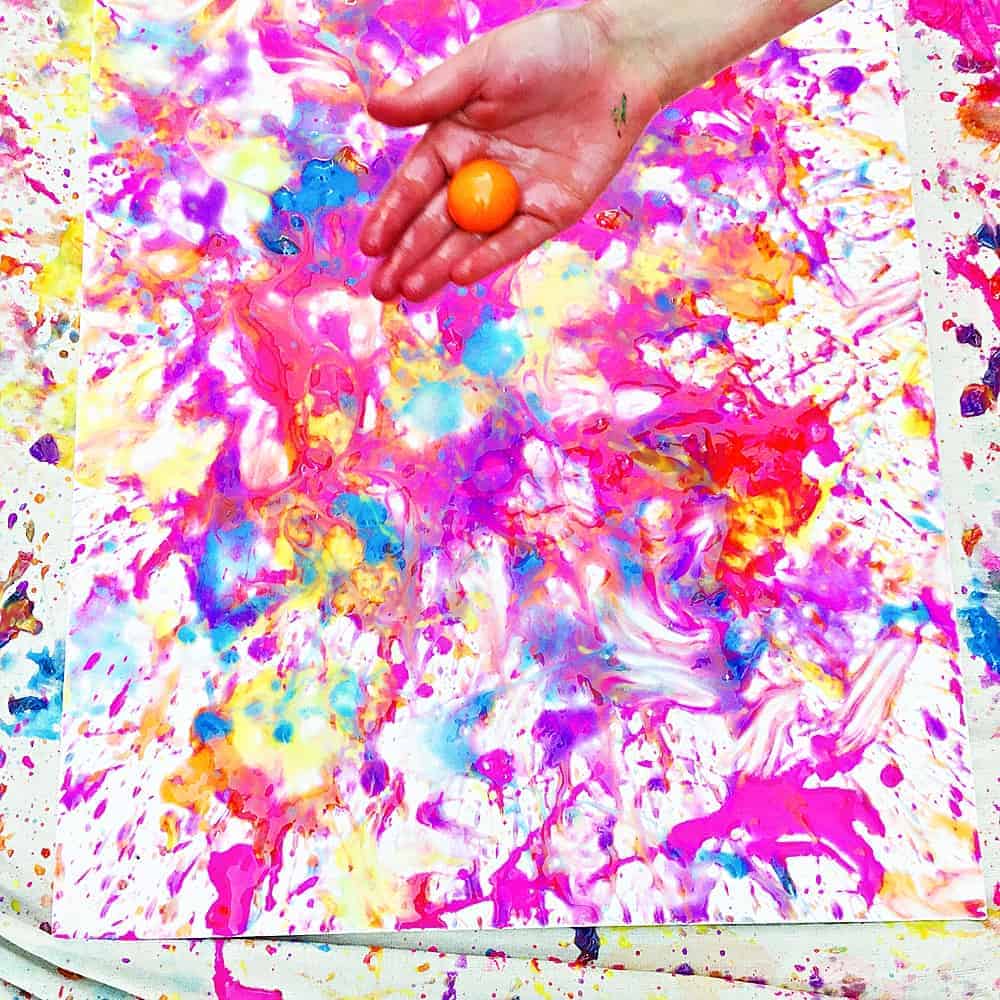 Disclosure: Some of the links in the post above are "affiliate links." This means if you click on the link and purchase the item, we will receive a small affiliate commission. Regardless, we give our promise that we only recommend products or services we would use personally and believe will add values to our readers.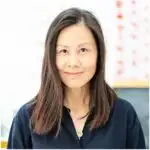 Agnes Hsu is a mom of three and has been inspiring parents and kids to get creative with easy activities and family friendly recipes for over 10 years. She shares her love for creative play and kids food to her 2MM+ followers online. Agnes' commitment to playful learning and kindness has not only raised funds for charity but also earned features in prestigious nationwide publications.