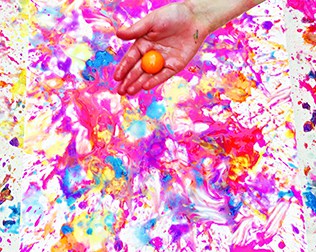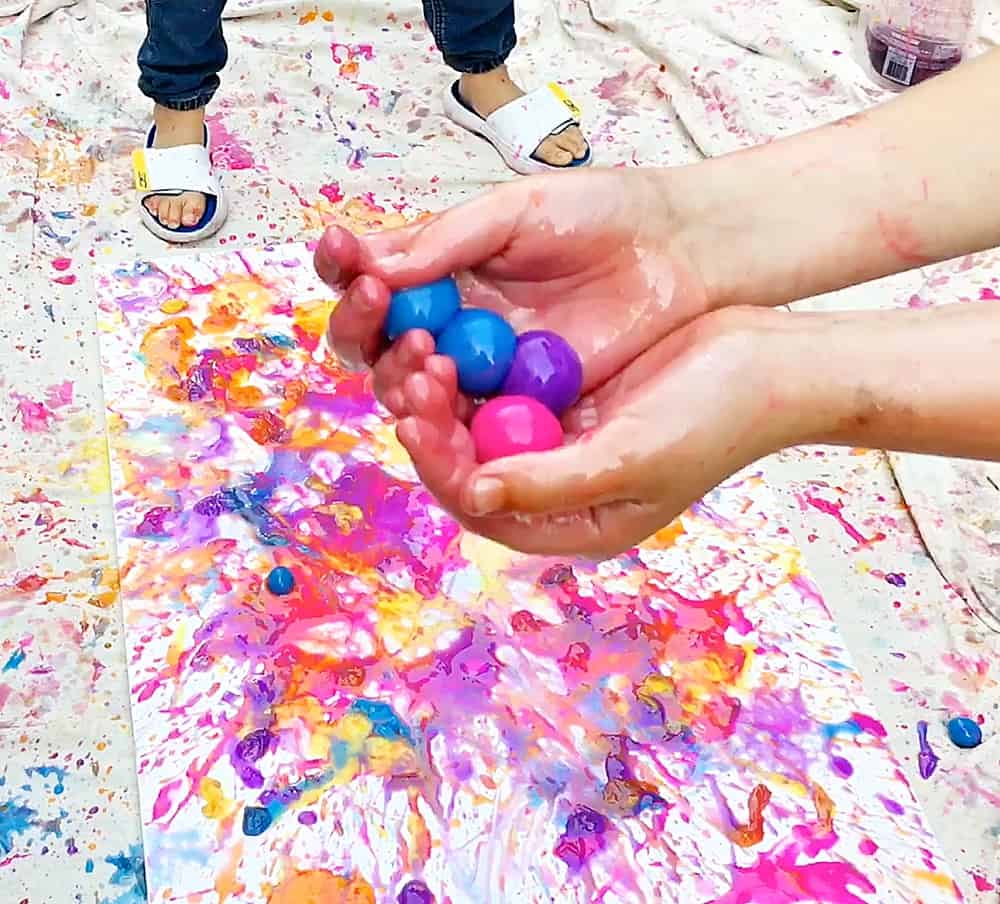 Follow us on Instagram for more fun ideas for kids!
Scroll all the way down to watch the video below to see how crazy awesome Paint Ball Painting is with kids and make sure to subscribe to our YouTube channel for more fun videos!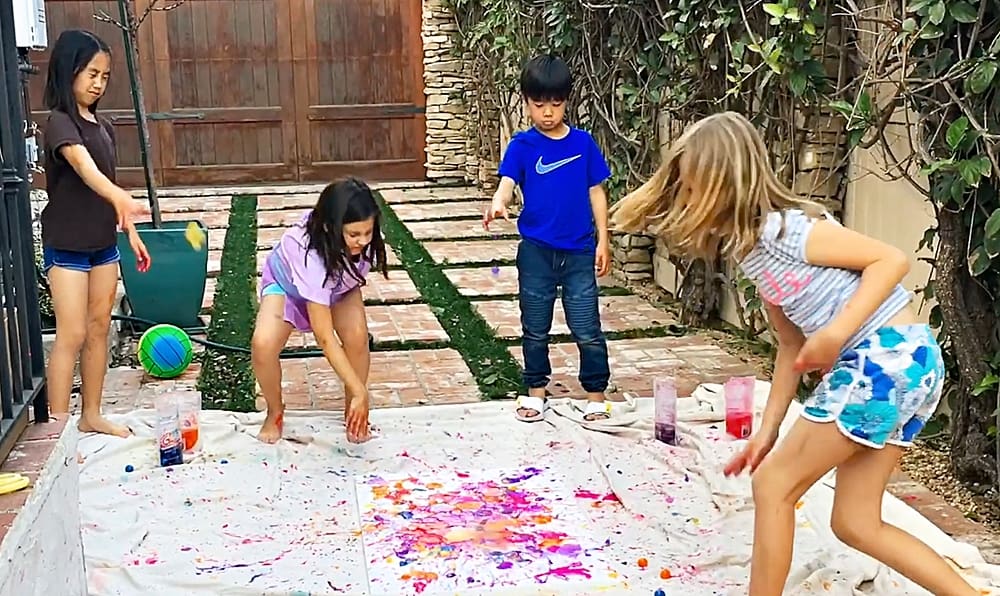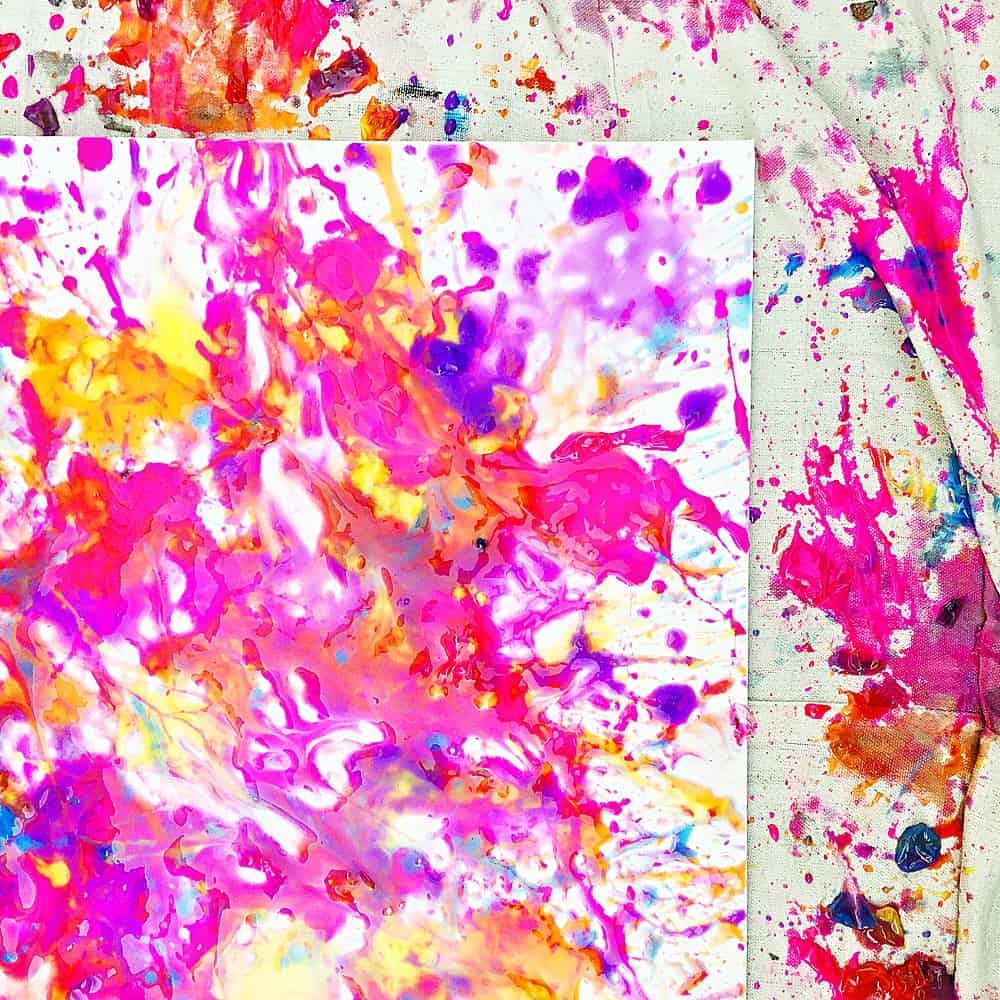 We've painted with all kinds of mediums and supplies, such as bubbles, balloons, tools and flowers, so why not paint balls? This may seem like an obvious choice now (paint in a ball!) but the thought hadn't occurred to me until I was browsing the aisles at Michael's Craft Store. I'll go right ahead and add that this is NOT a sponsored post or ad. As I was checking out, these bags of colorful paint balls in colored liquid intrigued me enough to pick up the package. It turned out to be a new type of paint balls offered only at Michaels, which is why I felt it important to mention where I got them.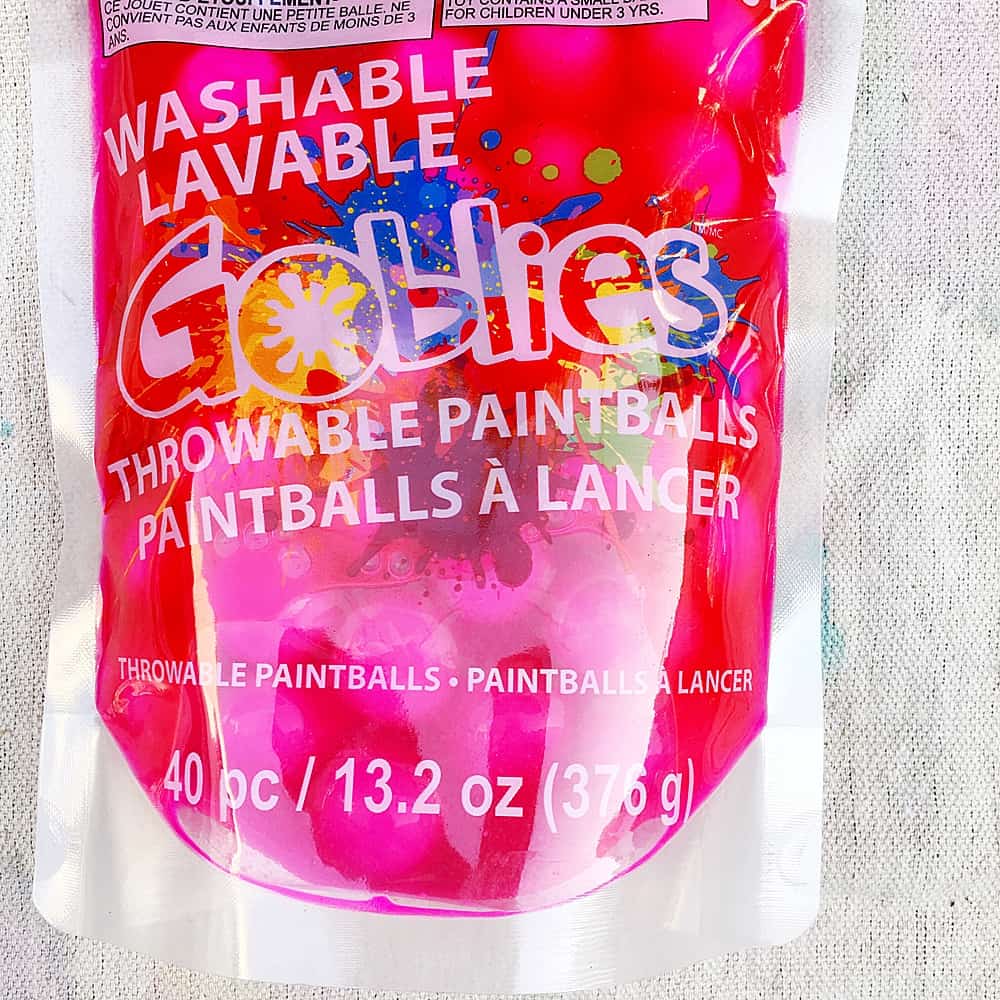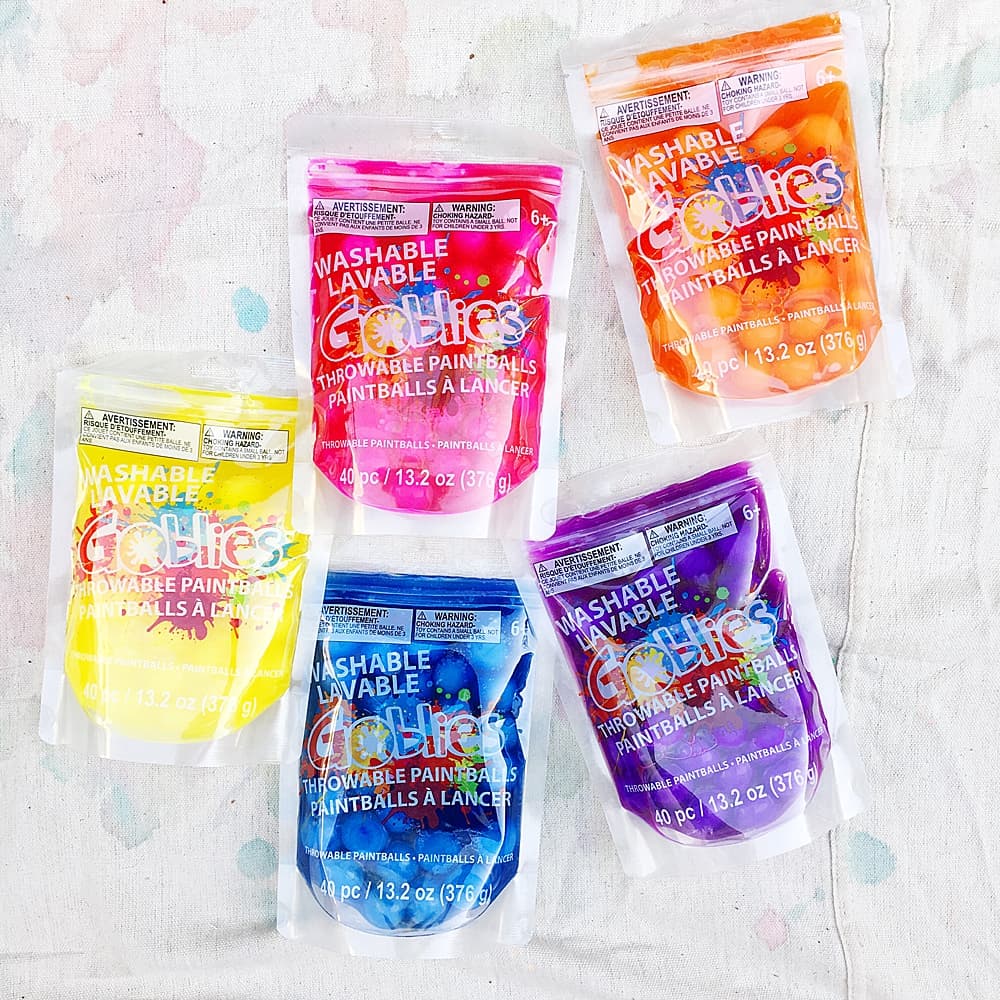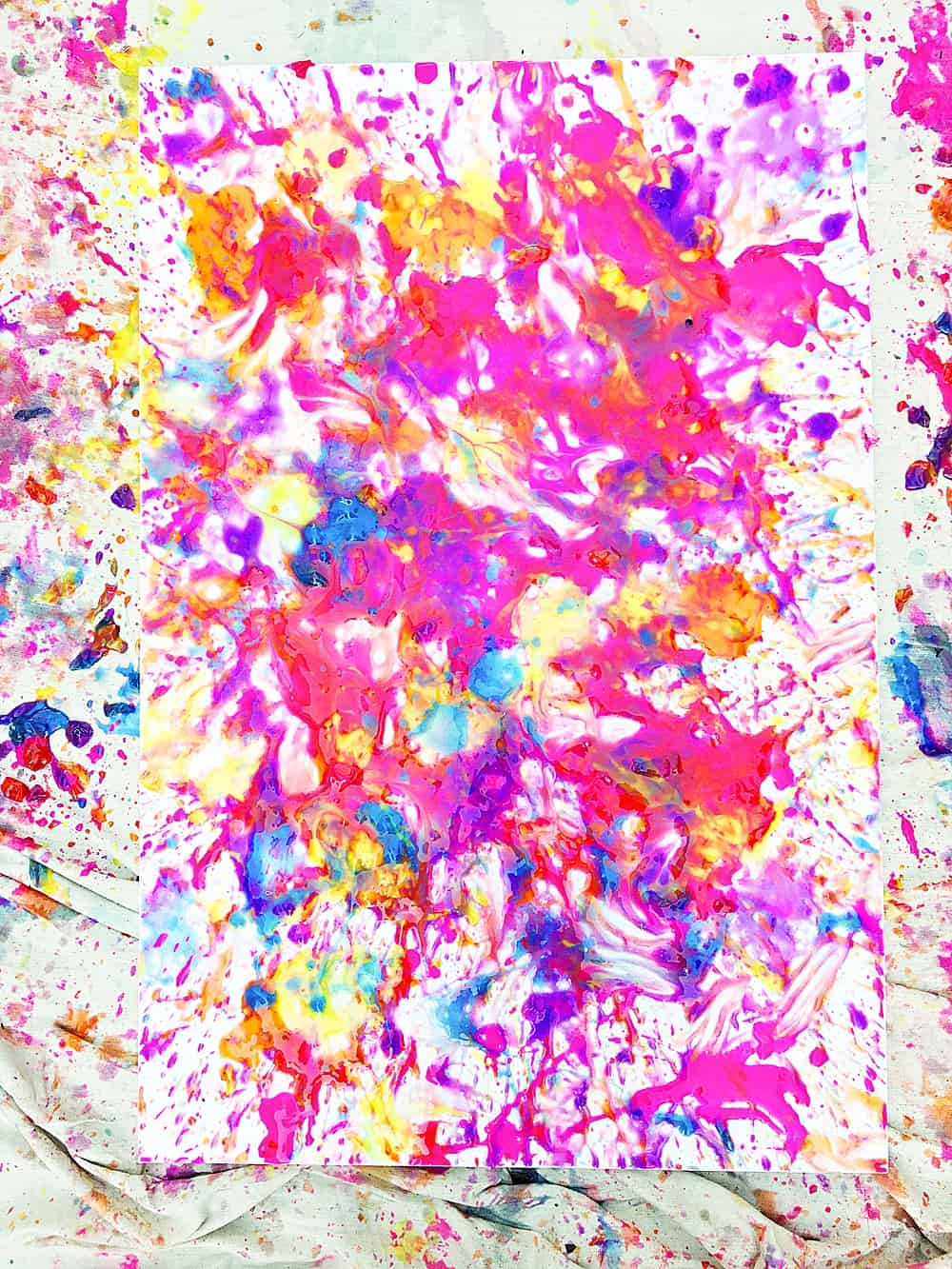 What was cool about these paint balls name Goblies is that they're meant to be thrown so no need for a traditional paint gun although you could use one. It's like having water balloons already filled with paint, they're squishable, splatter easily, are WASHABLE (key) and made of a seaweed membrane so compostable.
The goo inside is a washable paint mixture that's a little sticky, you need to scrub a bit to get it off, but it does come off.
We were so excited to put this to use on a large white canvas. For us, these paint balls were meant to create art and not throw at each other. Although wouldn't it be fun to have kids wear white t-shirts and have a paint ball activity where their tees become art?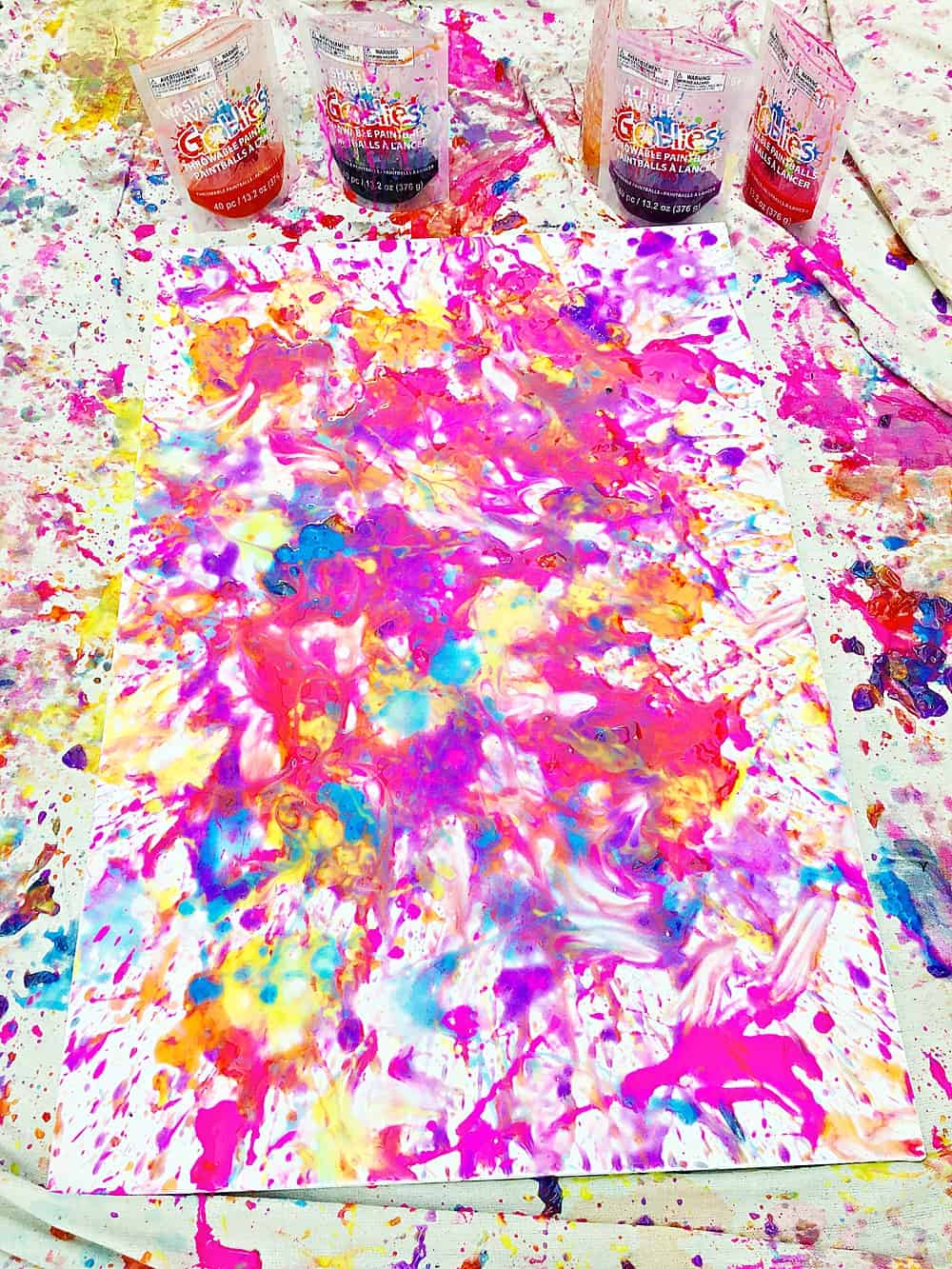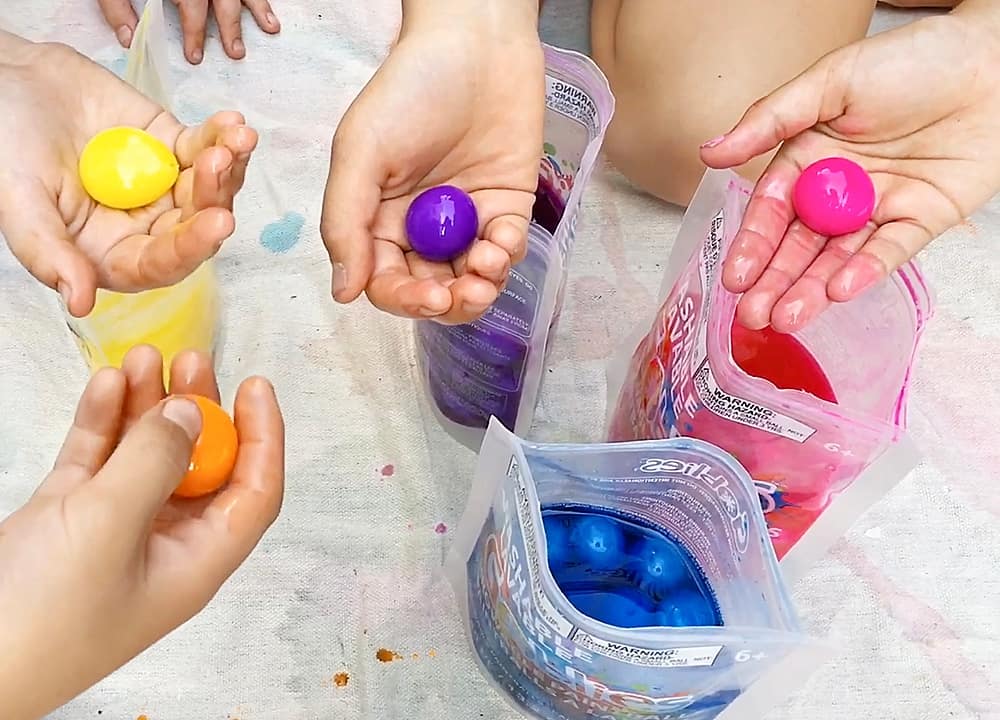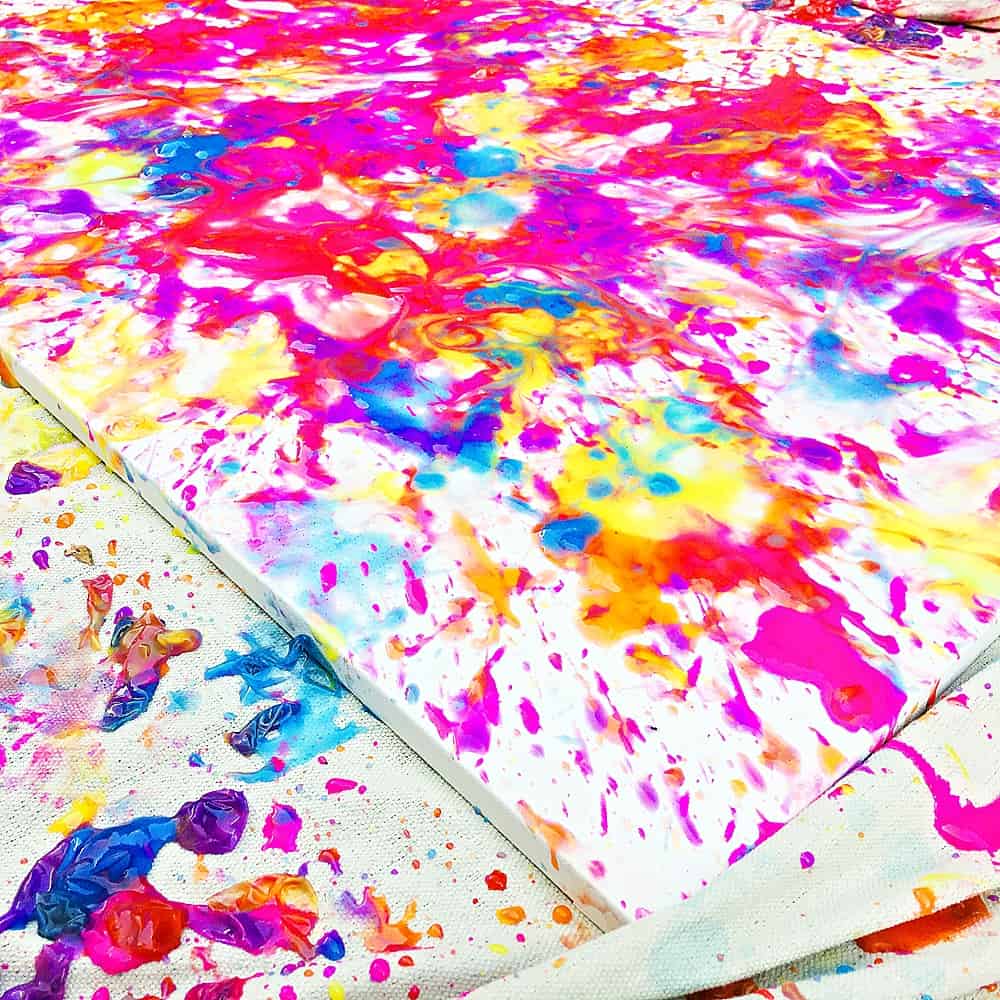 Read below to see how we set up this fun Paint Ball Painting activity while keeping messes to a minimum.
PAINT BALL PAINTING – MATERIALS:
Paint Balls (You can try using another brand of paint balls, although we can't vouch for them as we've only tried Goblies)
Large Paint Drop Cloth (we have a huge canvas one we've reused many times, a great investment if you do lots of art with kids
Outdoor area with hose nearby
Old tshirts for kids to wear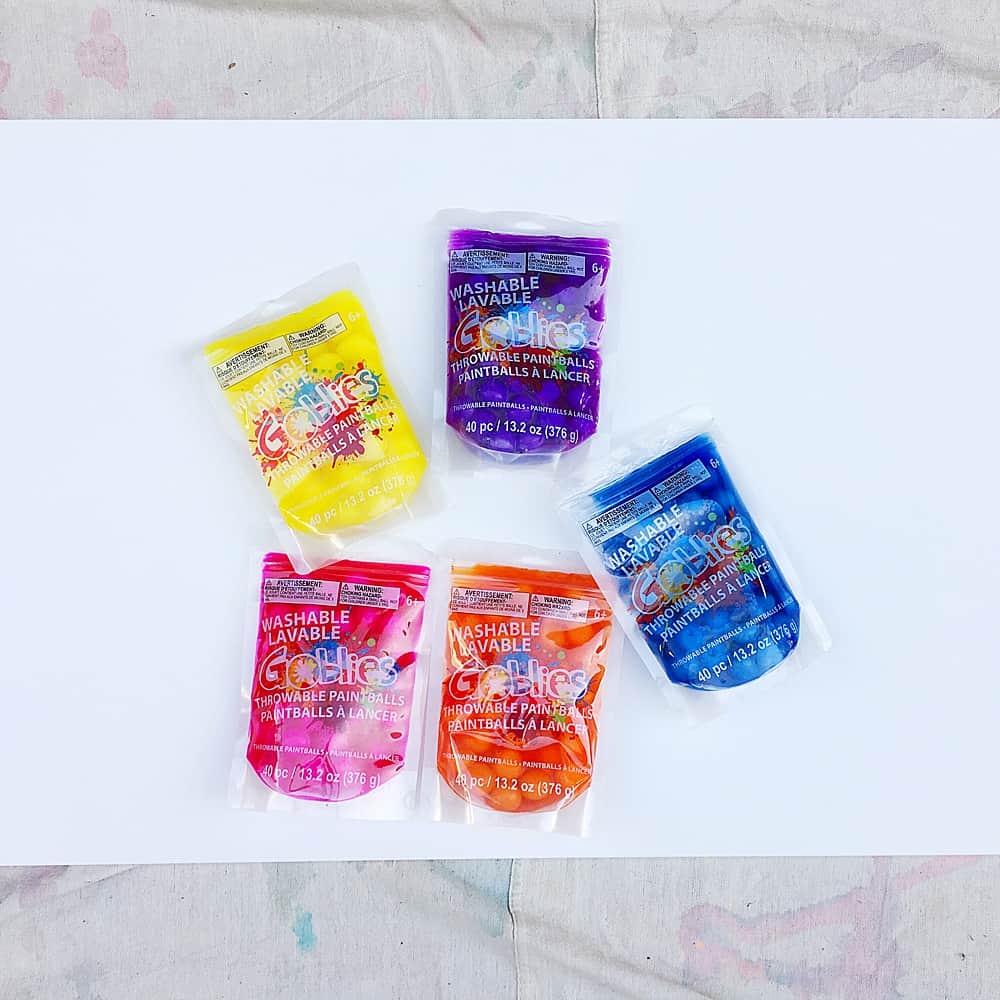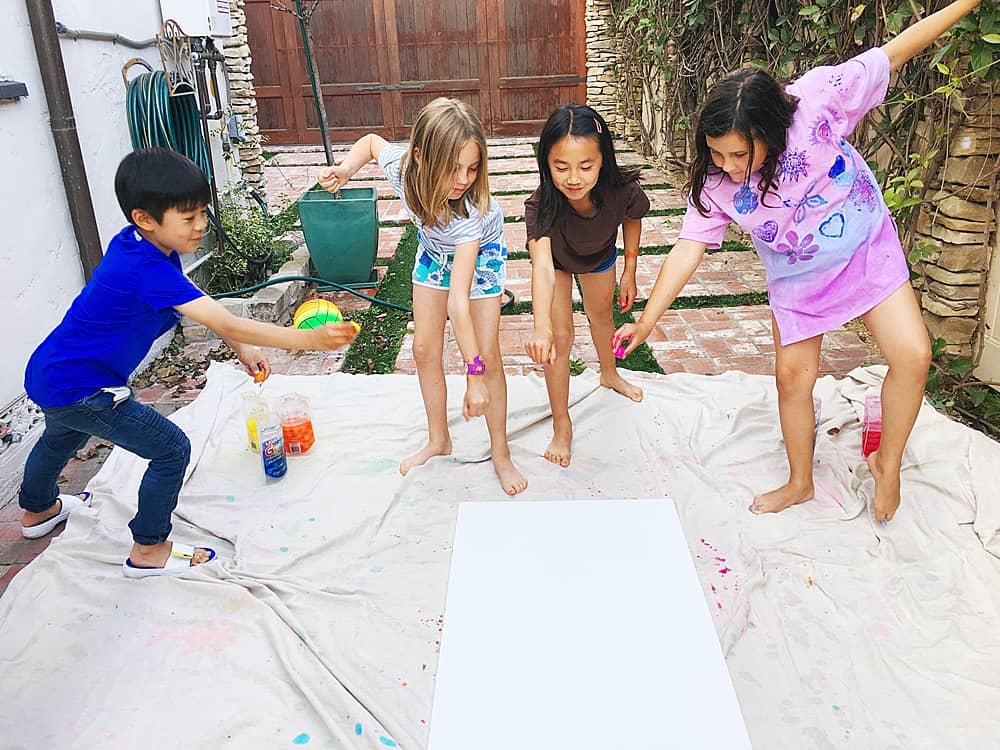 INSTRUCTIONS:
Step 1. Lay out your drop cloth outdoors (ideally with a hose nearby)
Step 2. Lay your white canvas on top of the drop cloth, the bigger the better!
Step 3. Have kids feel the paint balls first, it's a great sensory experiment.
Step 4. Ready, set, aim! Have kids have fun throwing the paint balls right on the canvas.
The kids loved smashing the balls right on the canvas and watching the paint pop out (like water balloon paint) but they also liked laying low to the canvas and squishing the balls open with their fingers. The balls pop very easily with little force.
They also enjoyed running their fingers through the paint for some finger painting.
One variation we wanted to try but didn't get to is smashing the balls with a hammer. The kids were having so much fun just throwing the paint balls at the canvas that we decided to try that another time.
EDIT: WE TRIED THE HAMMER! See below for our process and photos on that.
Scroll down to see the gorgeous canvas the kids created! Not only was this a fun action art project, but one that created a stunning big canvas art explosion of abstract colors.
The paint dries sticky (it was like that after a few hours still) so just wanted to point that out if you try this. It's not the kind of canvas that can "keep" and get hung up. But hey, process over product is key to this activity. It's also a fun summer project to save and set aside!
Have you tried paint ball painting?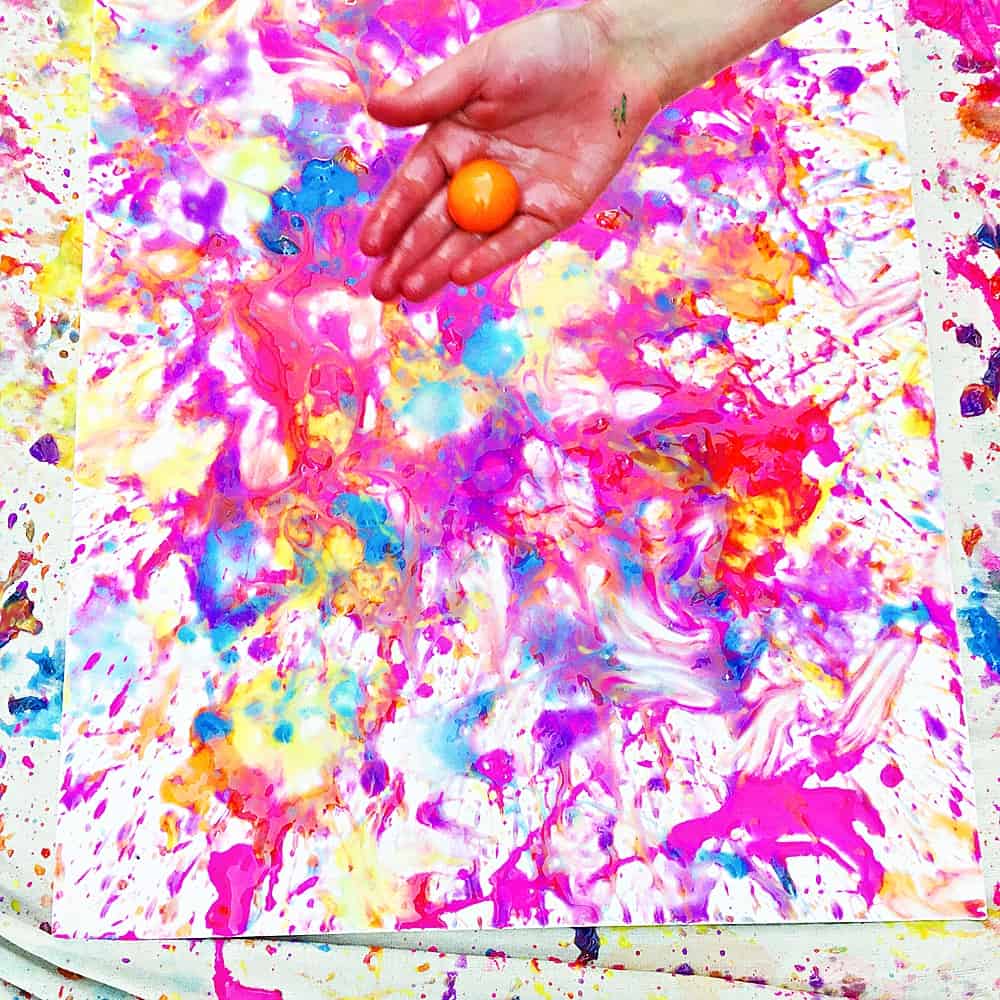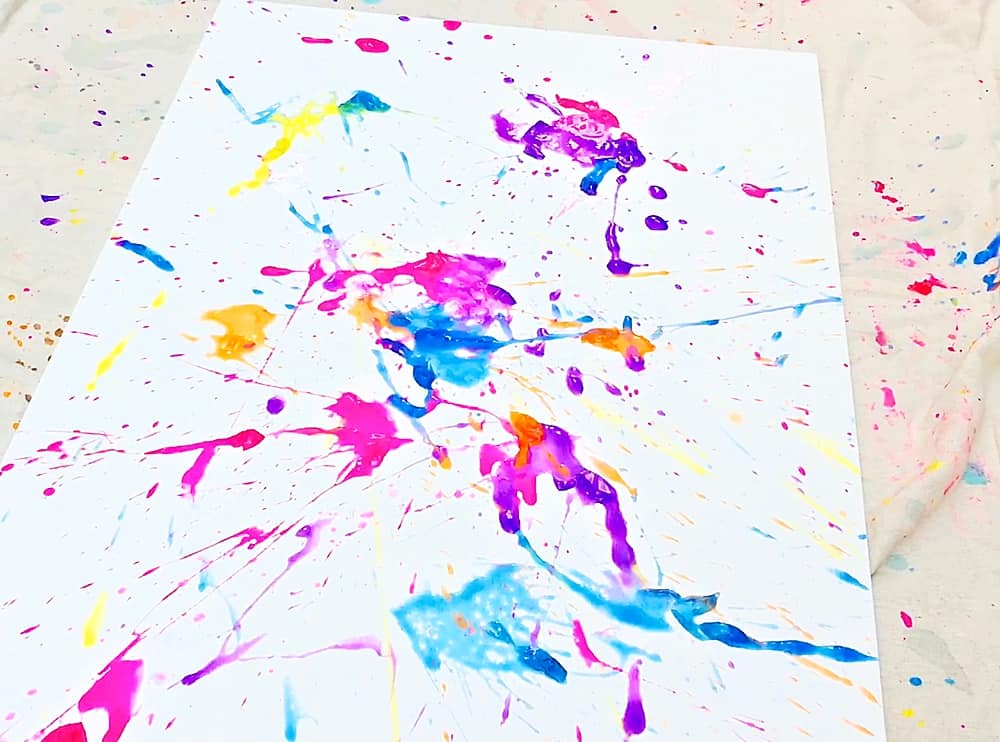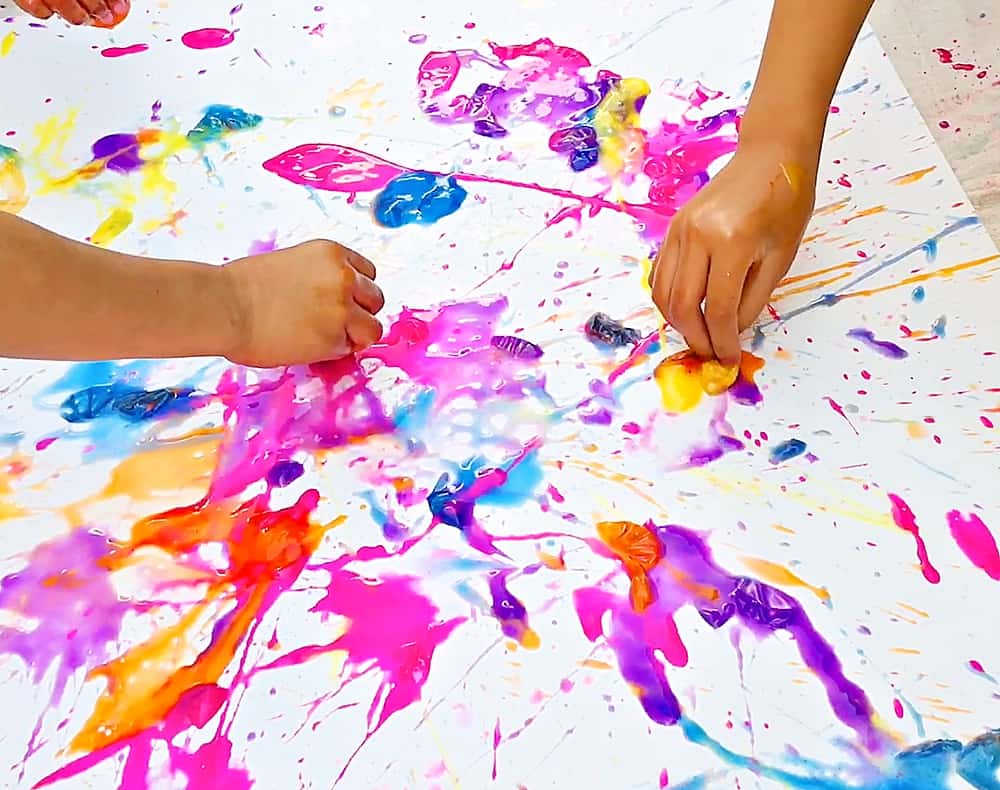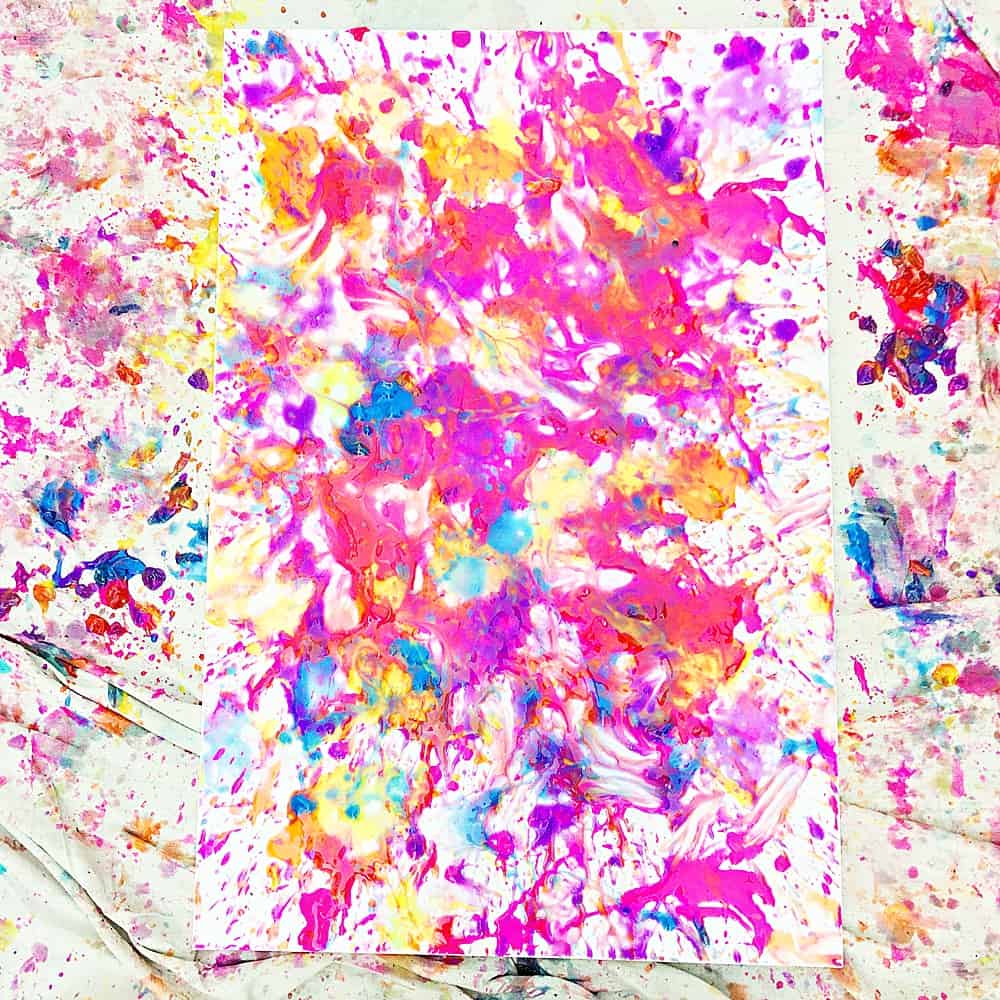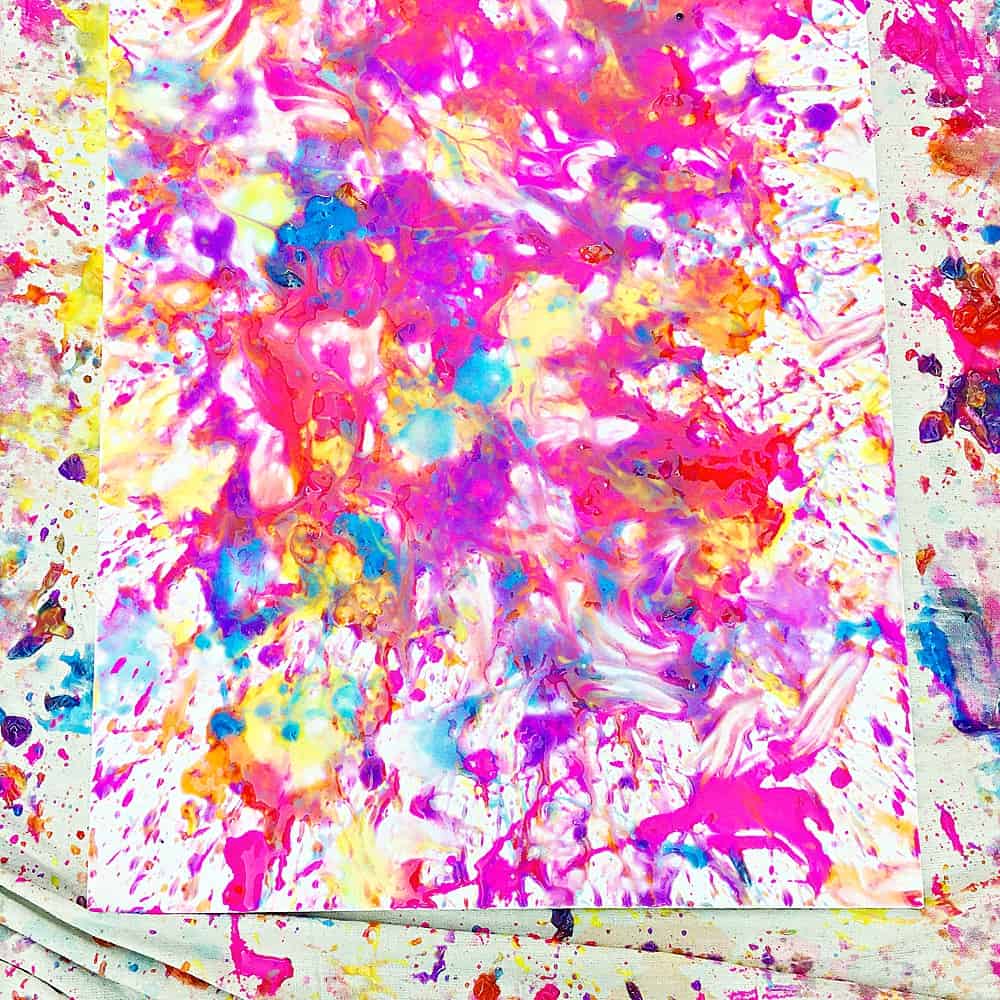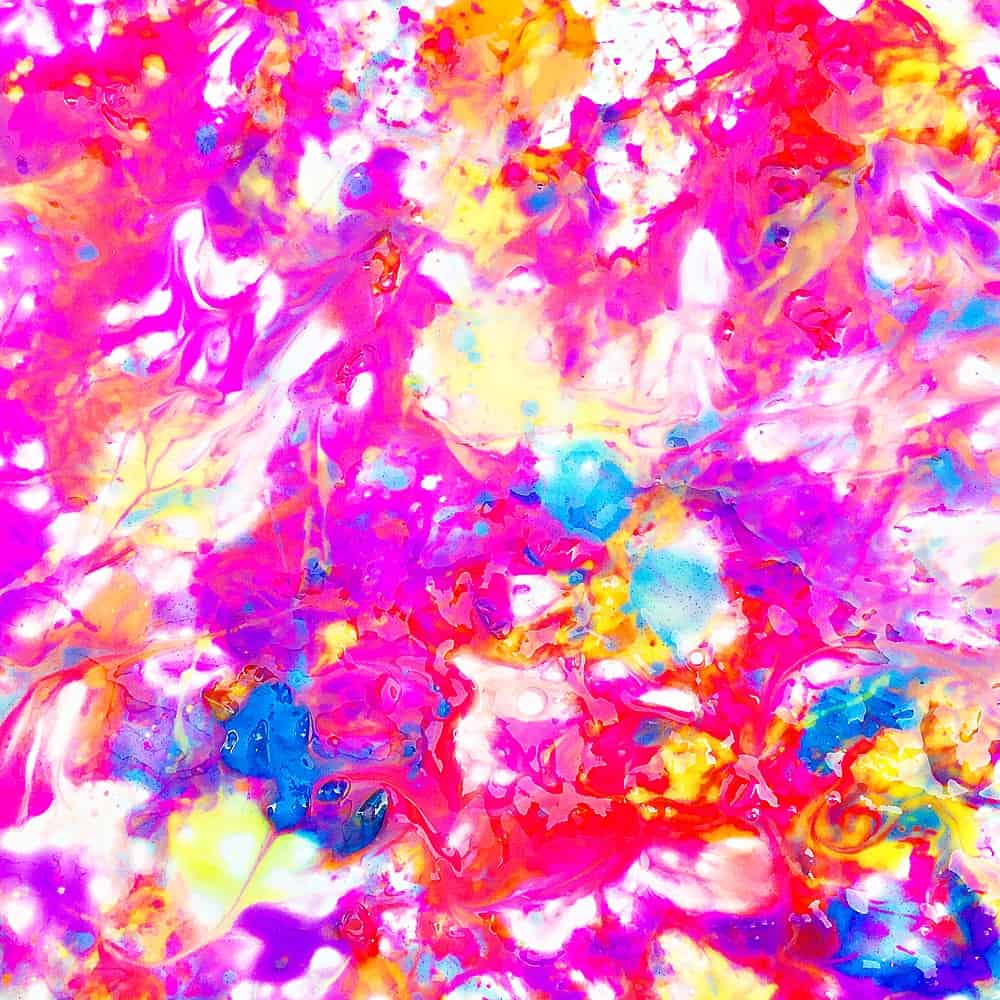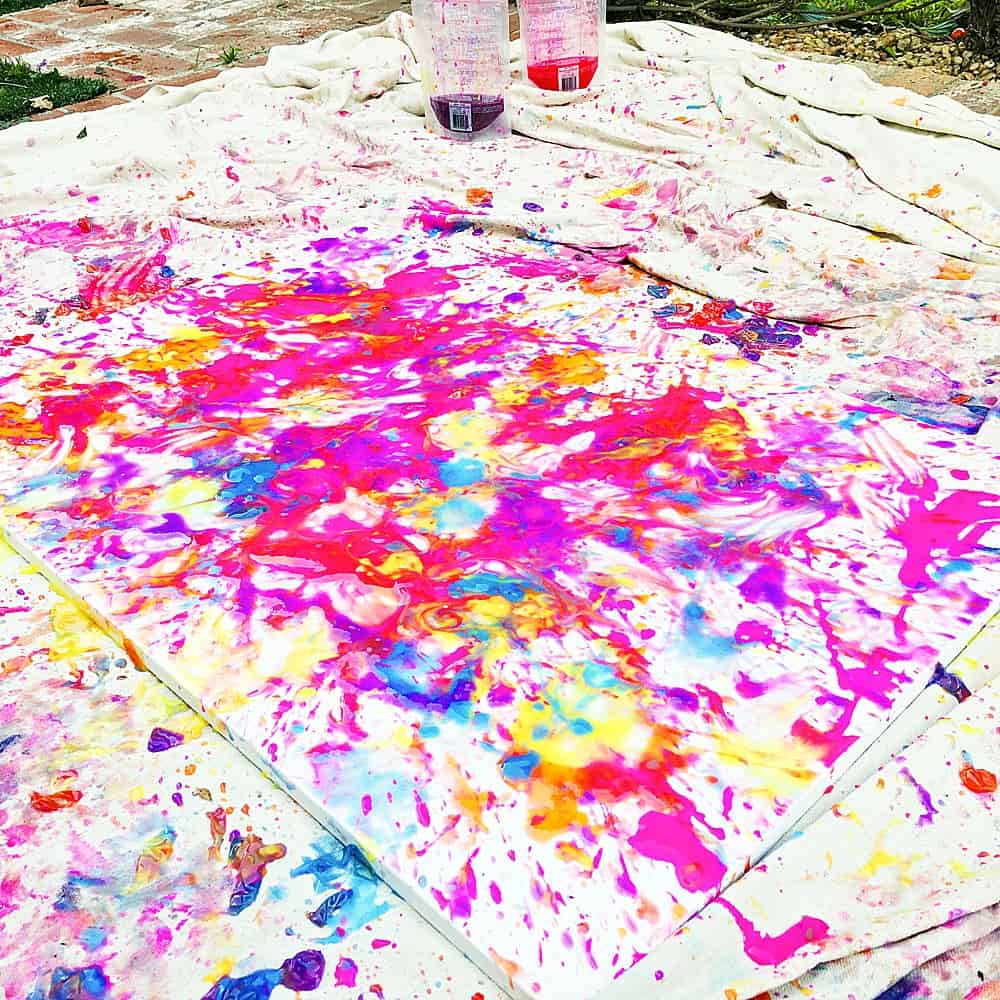 Watch the video below to Paint Ball painting in action!
EDIT: My kids had so much fun they wanted to try this again with another process we didn't get to the first time; Paint Ball Smash Painting! All you need for this is a kid-safe hammer. We also didn't use a blank canvas as we didn't want it to get damage while smashing. We used a used piece of white foam board, but you can also use white butcher paper.
INSTRUCTIONS: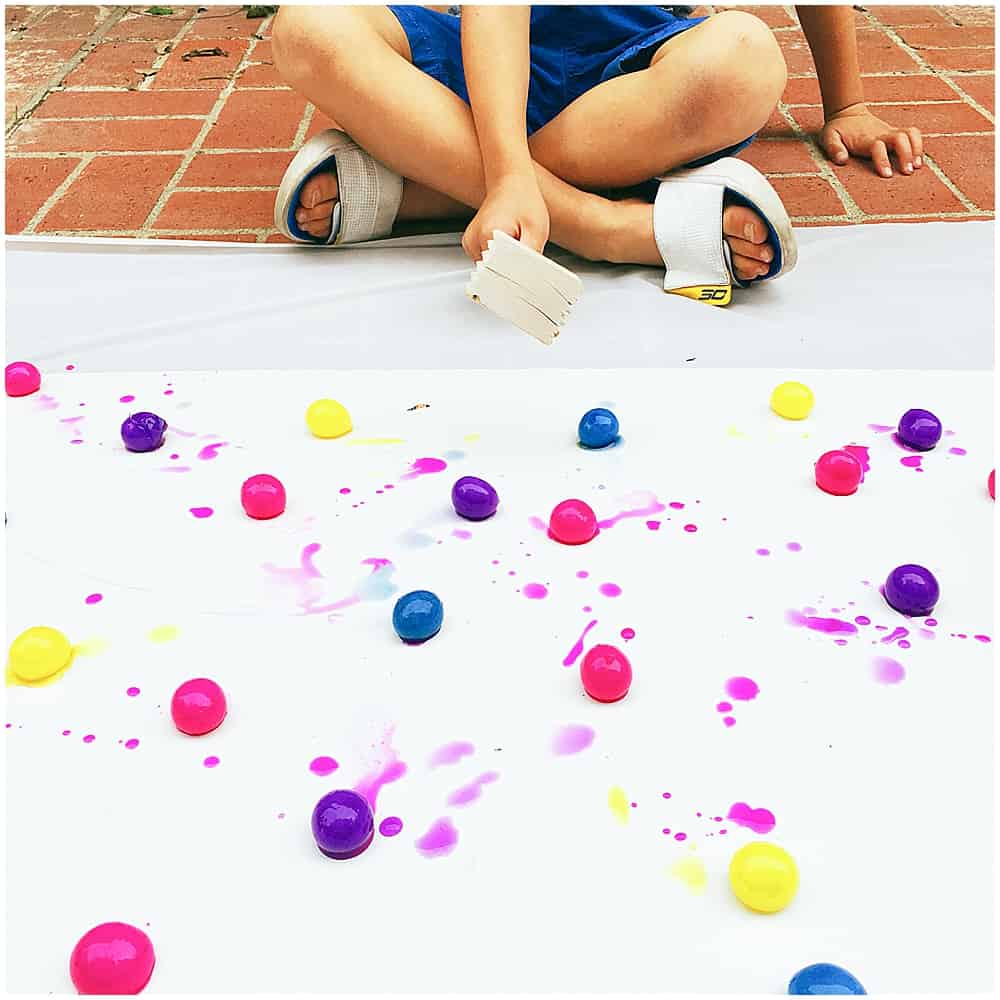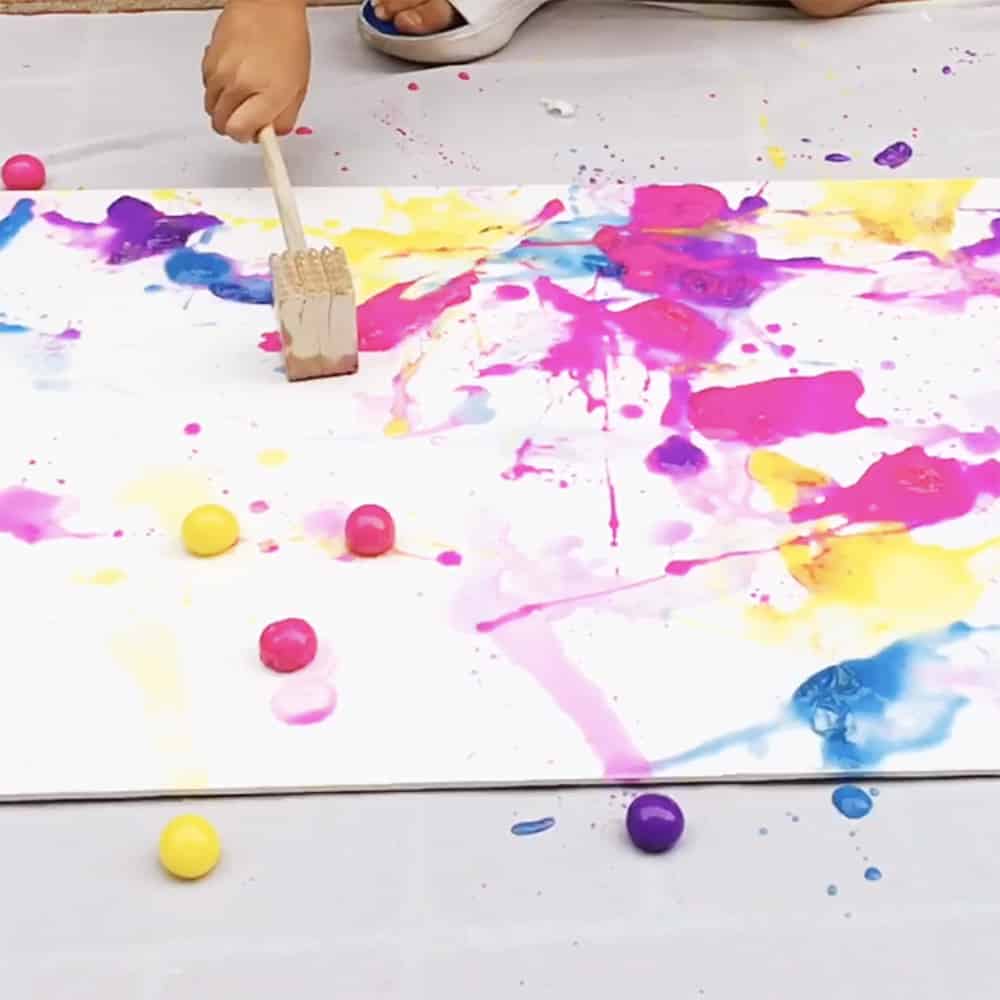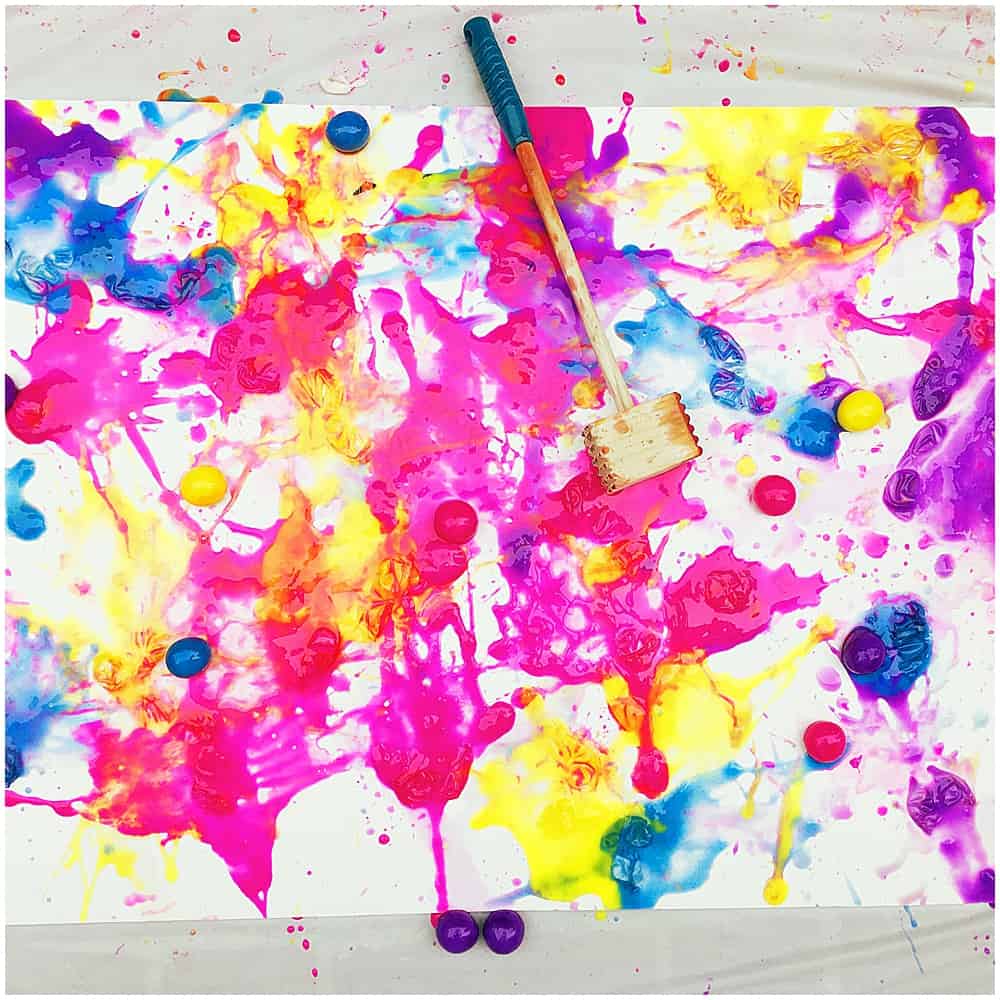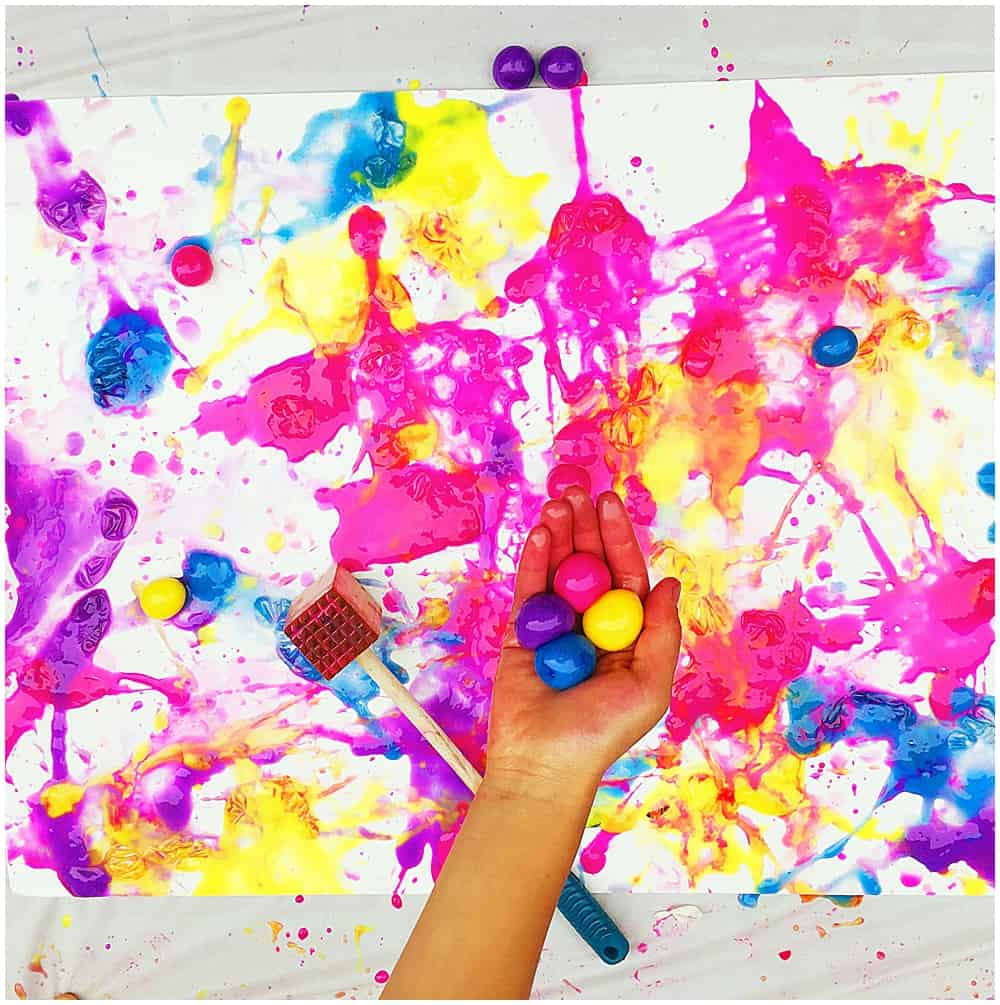 We did another video showing this process. Take a look below!
_______________________________________________________________________________________
Disclosure: Some of the links in the post above are "affiliate links." This means if you click on the link and purchase the item, we will receive a small affiliate commission. Regardless, we give our promise that we only recommend products or services we would use personally and believe will add values to our readers