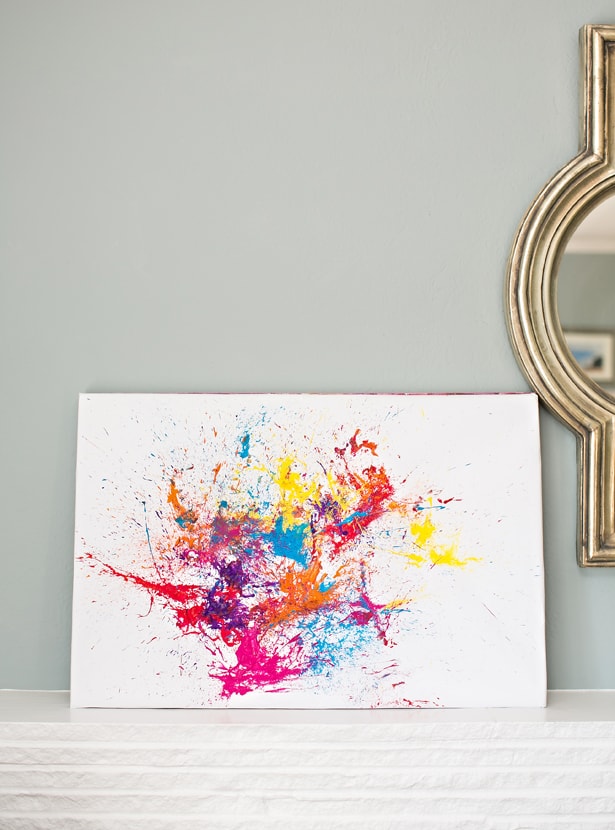 Dart balloon painting is a fun way to get creative outdoors! Kids will love seeing the paint splatter which results in bright and colorful abstract paintings. Read more below to see how we did it.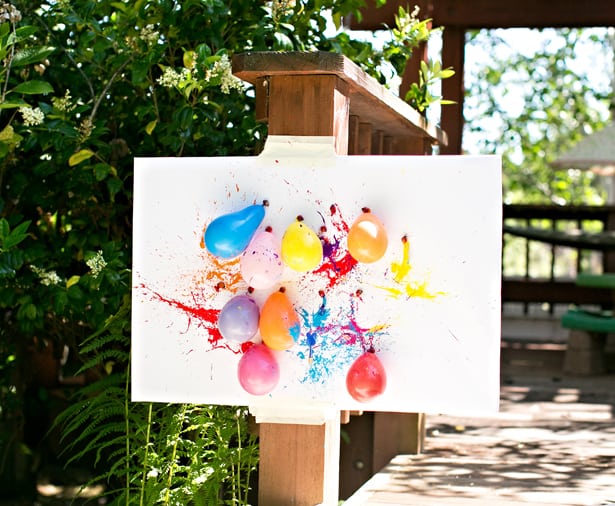 Balloon Dart Painting with Kids – Materials:
– Small balloons
– Thumbtacks
– Canvas or white foam board with white butcher paper taped over it
– Large drop cloth to cover the mess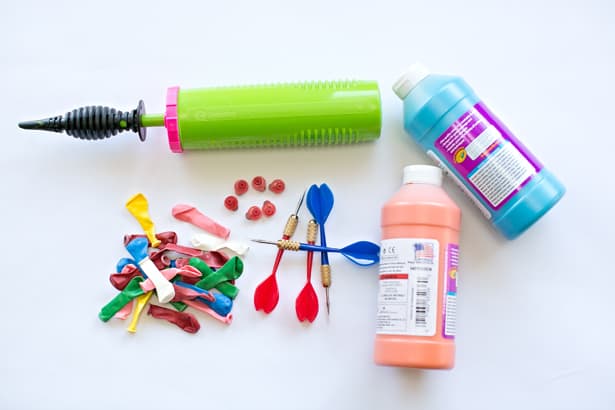 Instructions:
Step 1. Place the mouth of the balloon over your paint container and squirt a small amount of paint. Then take your pump and fill your balloons and twist off to tie. Make sure you are doing this with a large cloth to cover the floor in case a balloon pops! I highly recommend doing this outdoors near a water hose just in case.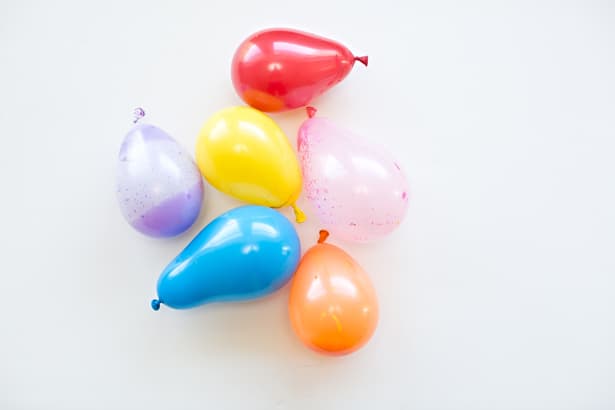 Step 2. In an area outdoor where you can place your drop cloth on the ground, tape your canvas (or in our case a white foam board with white butcher paper taped over it) somewhere that is low enough for kids to throw darts at.
Step 3. Attach the balloons with thumbtacks on your canvas. Obviously you want to attach the twisted off ends as to not pop the balloons.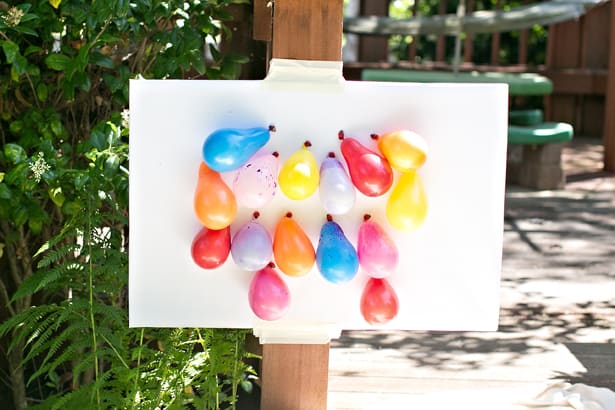 Now have fun and throw darts at the canvas to make a colorful splattered painting!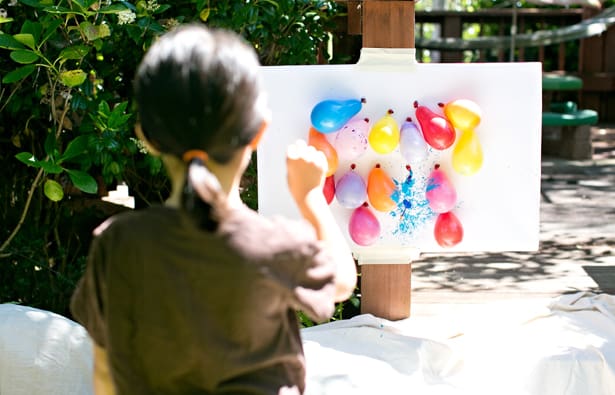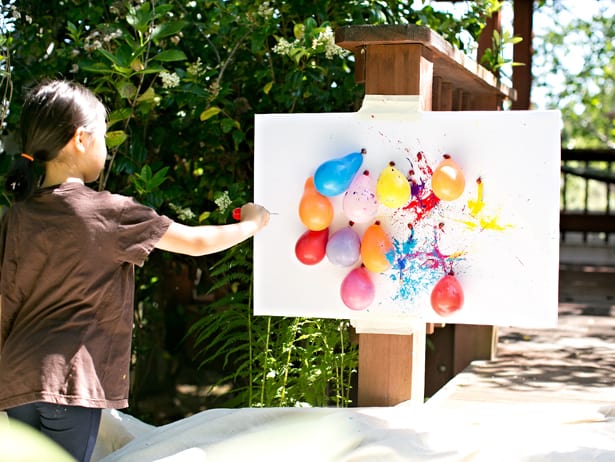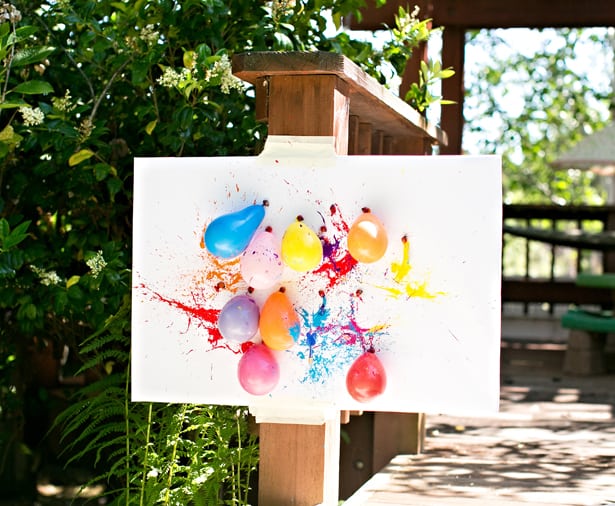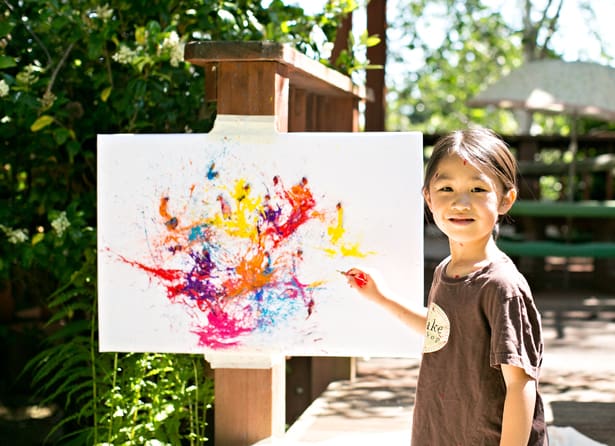 My daughter wasn't quite strong enough to be able to throw the darts from a distance and pop the balloons each time, so she went right in front and popped them that way. With older kids, this definitely won't be an issue. The fun part is seeing the balloon splatter and make colorful designs.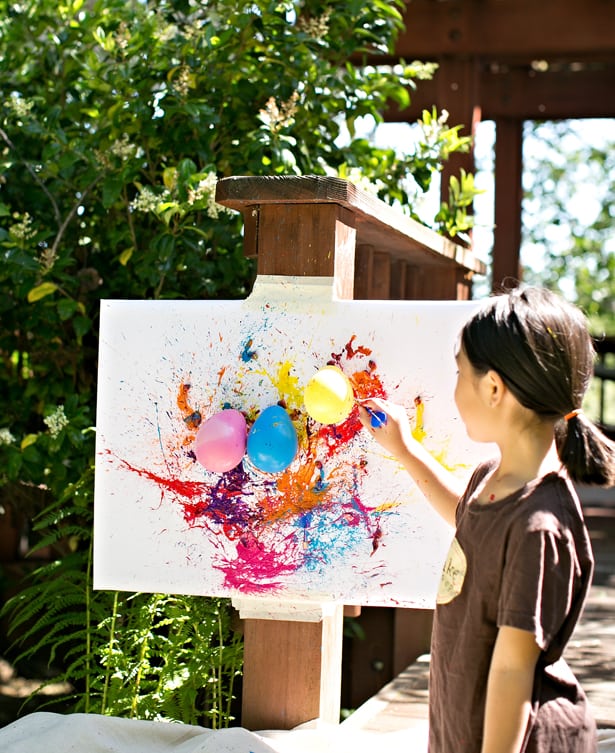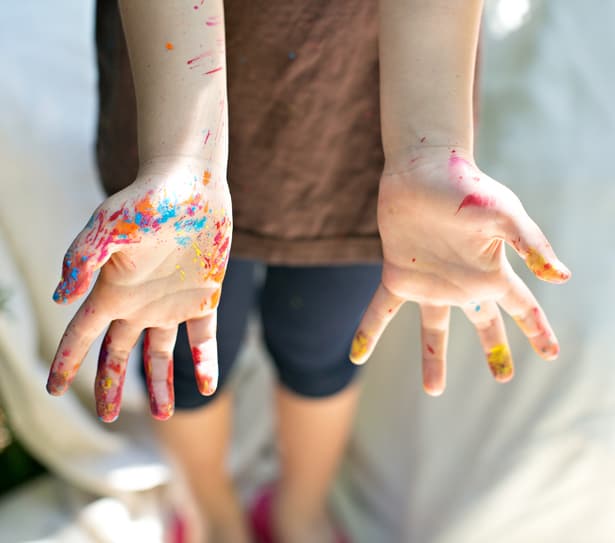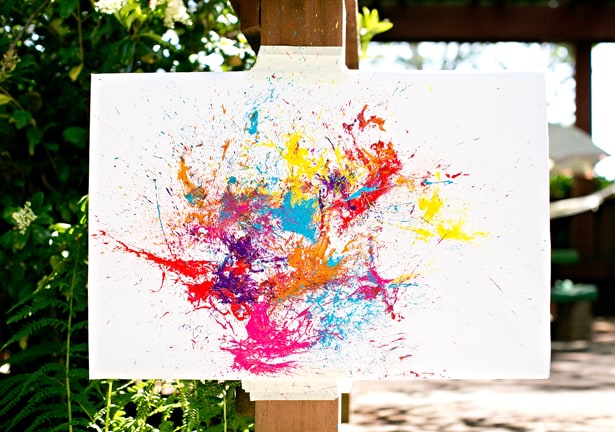 This is definitely a messy activity! But so worth it.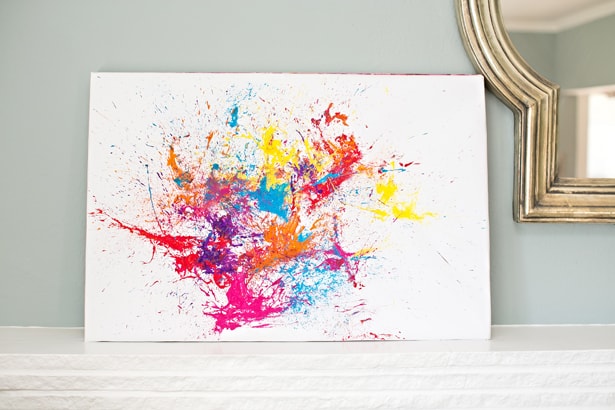 After you're all washed up and done, you can hang up your balloon splattered painting and admire it. Isn't it pretty?
What are some of your favorite creative painting activities?
Watch the video in this post to see the fun!
Updated pictures of this activity we did once more in 2022!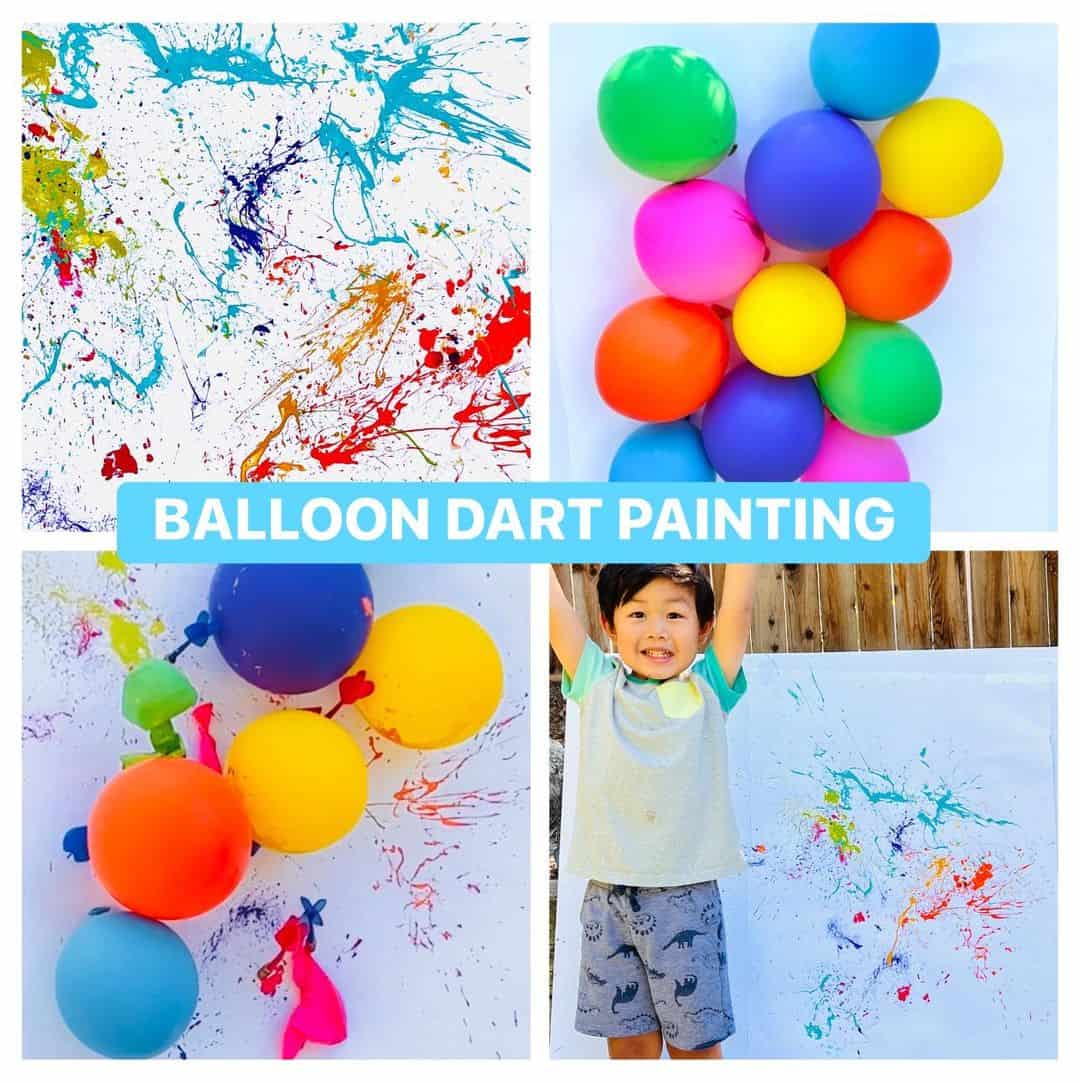 _____________________________________________________________________________________________
Disclosure: Some of the links in the post above are "affiliate links." This means if you click on the link and purchase the item, we will receive a small affiliate commission. Regardless, we give our promise that we only recommend products or services we would use personally and believe will add values to our readers.