I remember going on elaborate camping trips with friends back in the days my husband and I didn't have any kids. Sadly, we haven't yet taken the kids on a camping adventure since they're so young – waiting until they get a bit older for them to enjoy being outdoors (all day long). Truth is, it's a bit about preserving our own sanity as well!
You don't need to pack up the whole family to give them a taste of the wild outdoors. A backyard camp out is a fun way to test how little ones will fare when the real deal comes. Plus they can invite their friends and make it a fun day that involves summer games, crafts and of course S'mores. Take a look at these creative camp projects that will make your first backyard camp out a smashing success.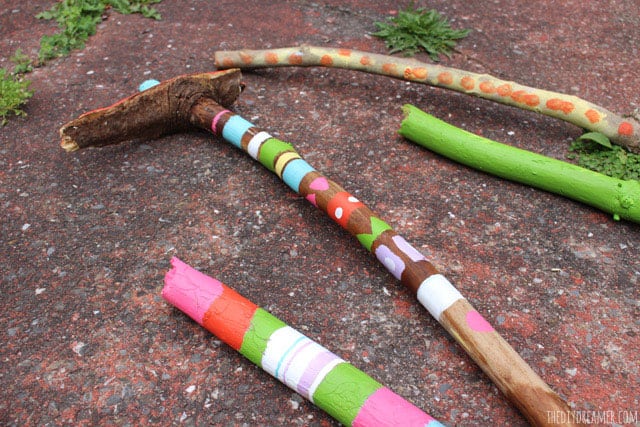 Painted Walking Sticks (via The DIY Dreamer) Give kids their own fun walking sticks to poke around nature which they can paint and decorate themselves.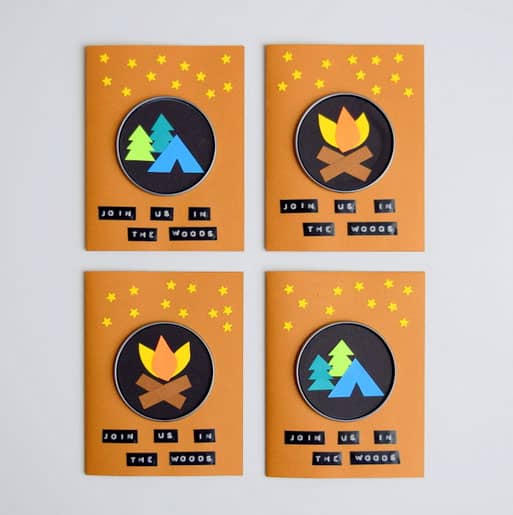 Camping Invitations (via Northstory) I love this idea of throwing a camping party. These cute invitations are great for a camping theme birthday or your child's first campout event.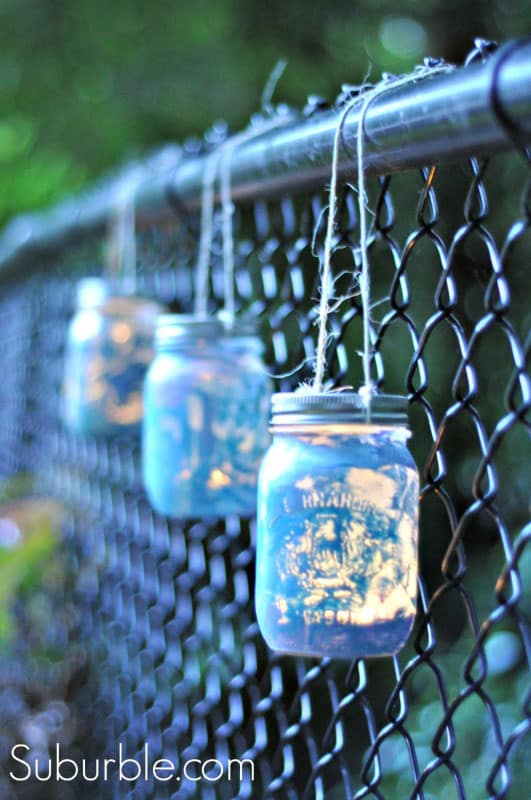 Mason Jar Lanterns (via Surbuble) These painted lanterns make a fun crafts for the kids and when lit up, will keep kids feeling safe and cozy in their tents.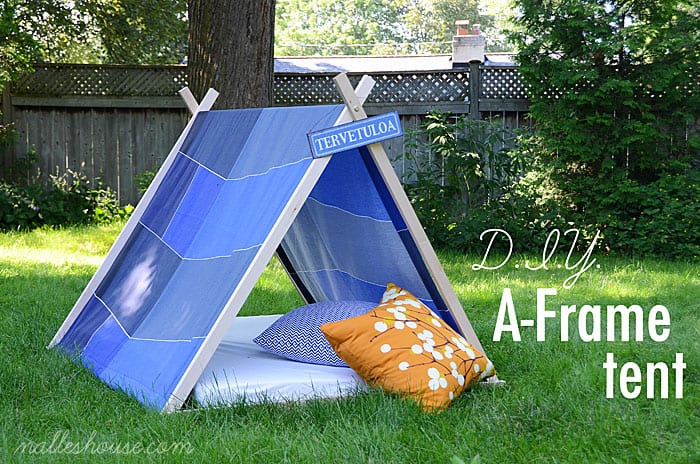 DIY A Frame Tent (via Nalle's House) If you're having a campout that doesn't extend overnight, this cute fabric tent is an easy one to pull off for a home base to settle in and keep your camping gear all in one place.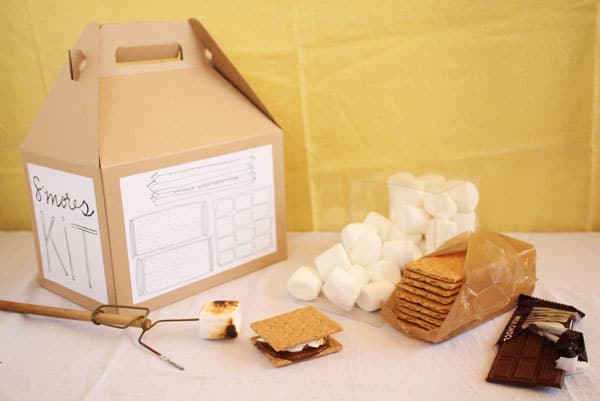 S'mores Kit (via Oh Happy Day) Camping is pretty much synonymous with S'mores. Give kids their own S'mores kit with everything they need to build their own.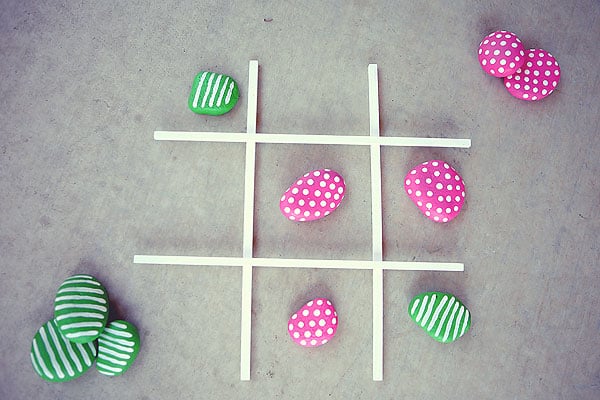 Rock Tic Tac Toe (via Eighteen25) Without toys and digital technology arond, retreat back to good old-fashioned games to play together. Have the kids collect rocks outside to put together this timeless and easy game of tic tac toe.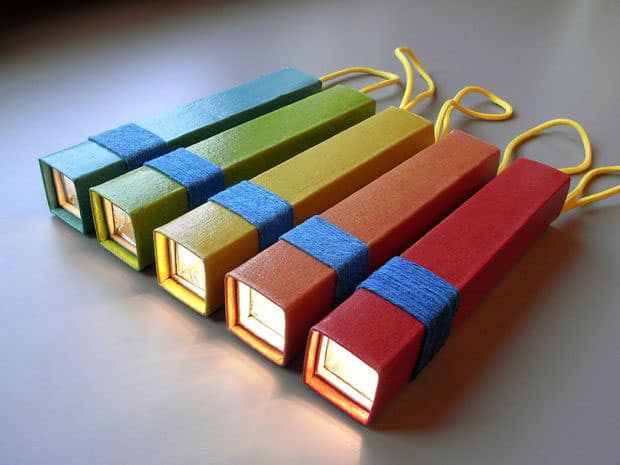 DIY Flashlight (via Instructables) Carrying around a flashlight to keep the dark at bay and for safety is essential camping 101. Recycle old items like coke cans and cereal boxes to make cute handheld ones for the kids!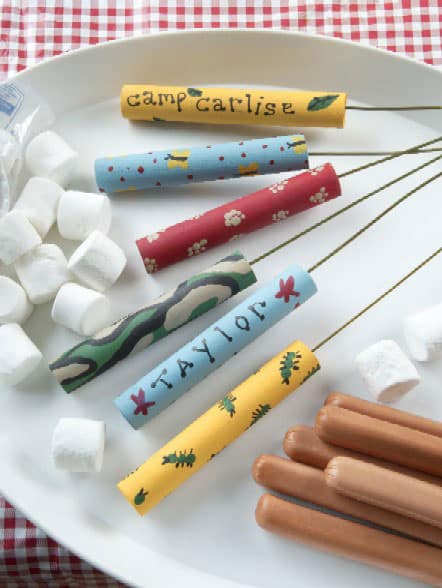 Roasting Sticks (via Mel Designs) Roasting sticks can easily be made from wire hangers and these have the added benefit of getting kids in on the decorating.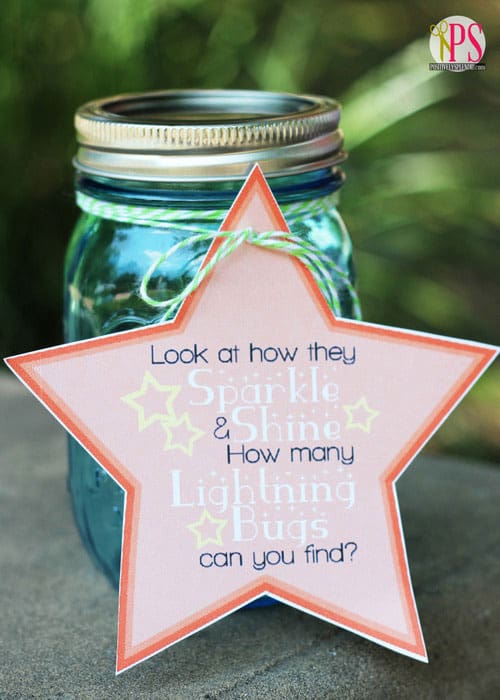 Bug Catcher Jar (via Tater Tots & Jello) You'll inevitably find lots of bugs around being outdoors. And we all know kids love to catch them. Give them their own bug jar and make catching bugs a fun game.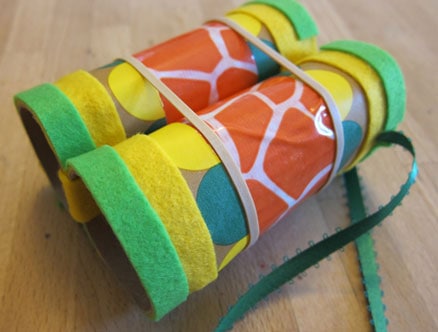 DIY Binoculars (via Kiwi Crate) Your little outdoor explorers will need a good set of binoculars to examine the wild life. This is a cute set they can help make with just a few pieces of recycled materials.
Also see:
8 Awesome Summer Water Activties

10 Outrageously Fun Ways To Play Outdoors

8 Crazy Fun Outdoor Toys