Summer time
is great for going on nature walks with the kids. On a recent hike, we found this piece of wood and decided to make an easy geoboard with it. The kids had fun practicing their fine motor skills using a kid size hammer and nails and stretching rubber bands across them to create cool geometric patterns.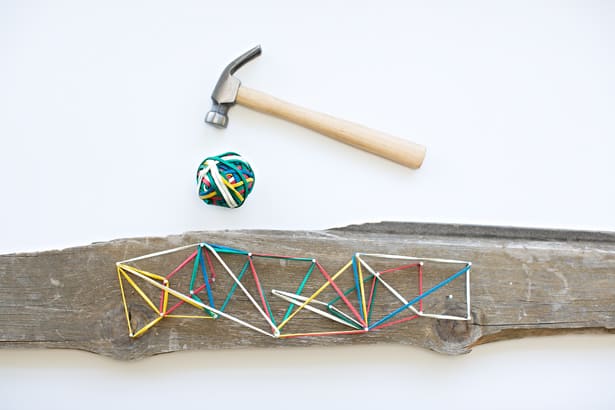 Easy DIY Wooden Geoboard – Materials:
– Wooden board
– Hammer, nails (we love this kids hammer from this woodworking kit)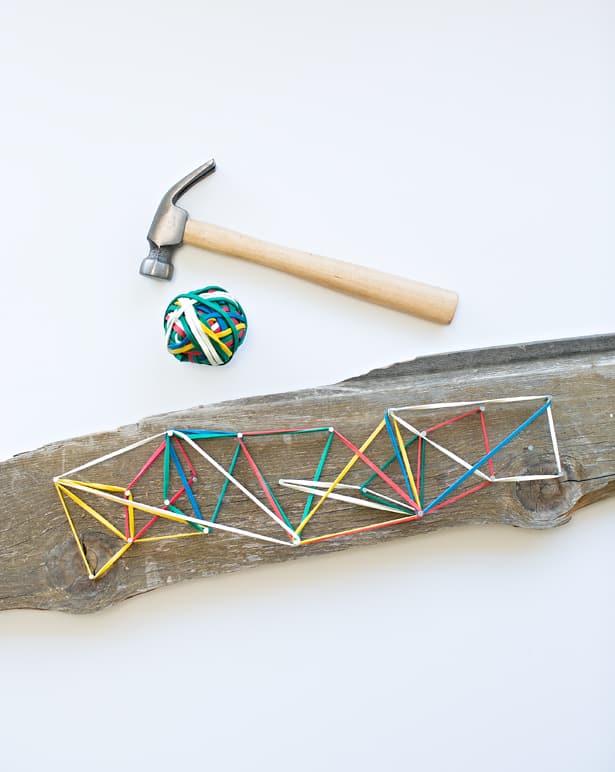 If your kids are old enough to handle a hammer, let them try their hand at hammering nails in various places on the board. My son who is 4 was able to do this with my supervision.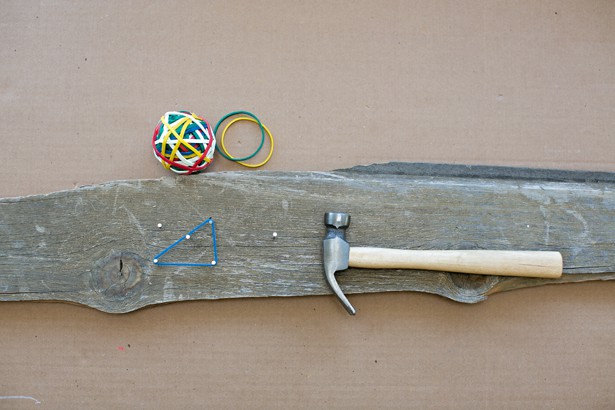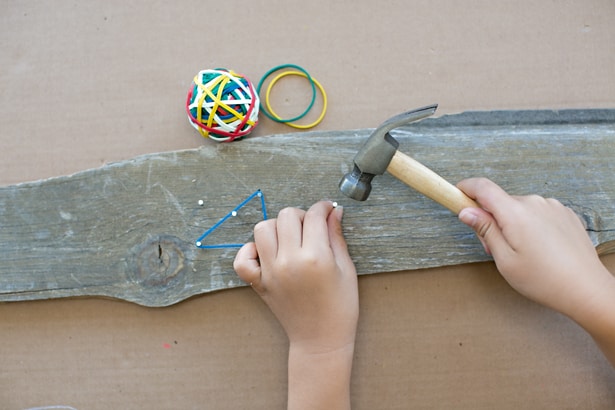 Once the nails are in place, let the kids have fun stretching rubber bands across them, making cool geometric configurations.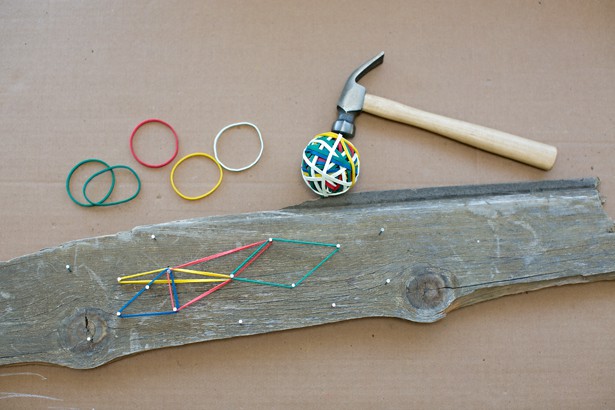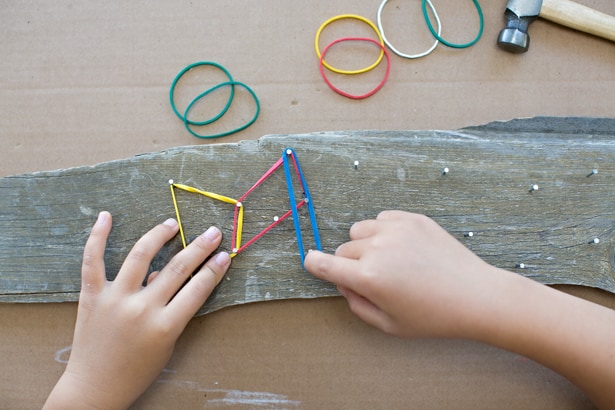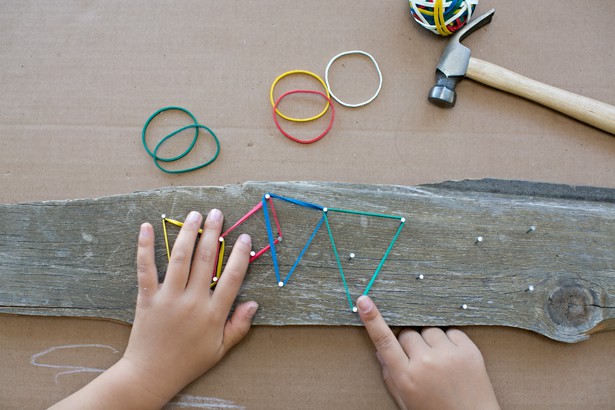 Have you ever made a geoboard?
Check out more creative DIY projects for kids here!