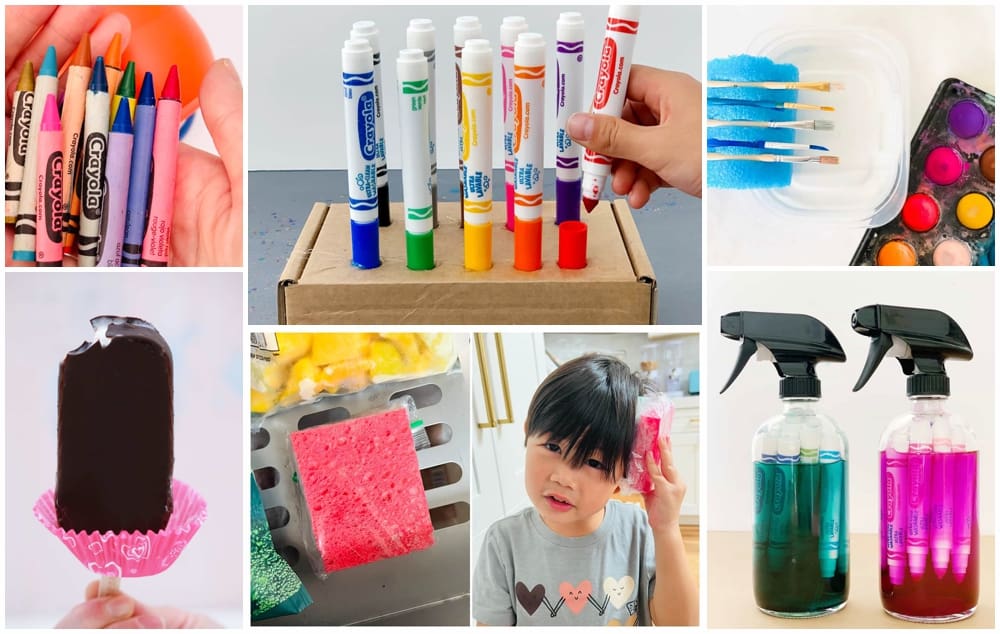 By using this site, you agree to our Terms of Use. This post may contain affiliate links. Read our disclosure policy.
Follow us on Instagram for more fun ideas for kids!
A mom's life is challenging, and there are times when it feels as if all we are doing is attempting to make it through each day.
The mom hacks presented here are here to help! You can be sure that many of these are effective because they have been tested and approved by seasoned mothers.
No matter how long you've been a parent or how much experience you have, you're sure to find something in this article that will help simplify your life.
The fact that mom hacks are typically straightforward to implement is one of the many reasons they are so popular.
I have compiled a list of some of the best mom hacks that are currently available to assist you in making it through each day in a more relaxed and stress-free manner.
Best Mom Hacks to Make Life Easier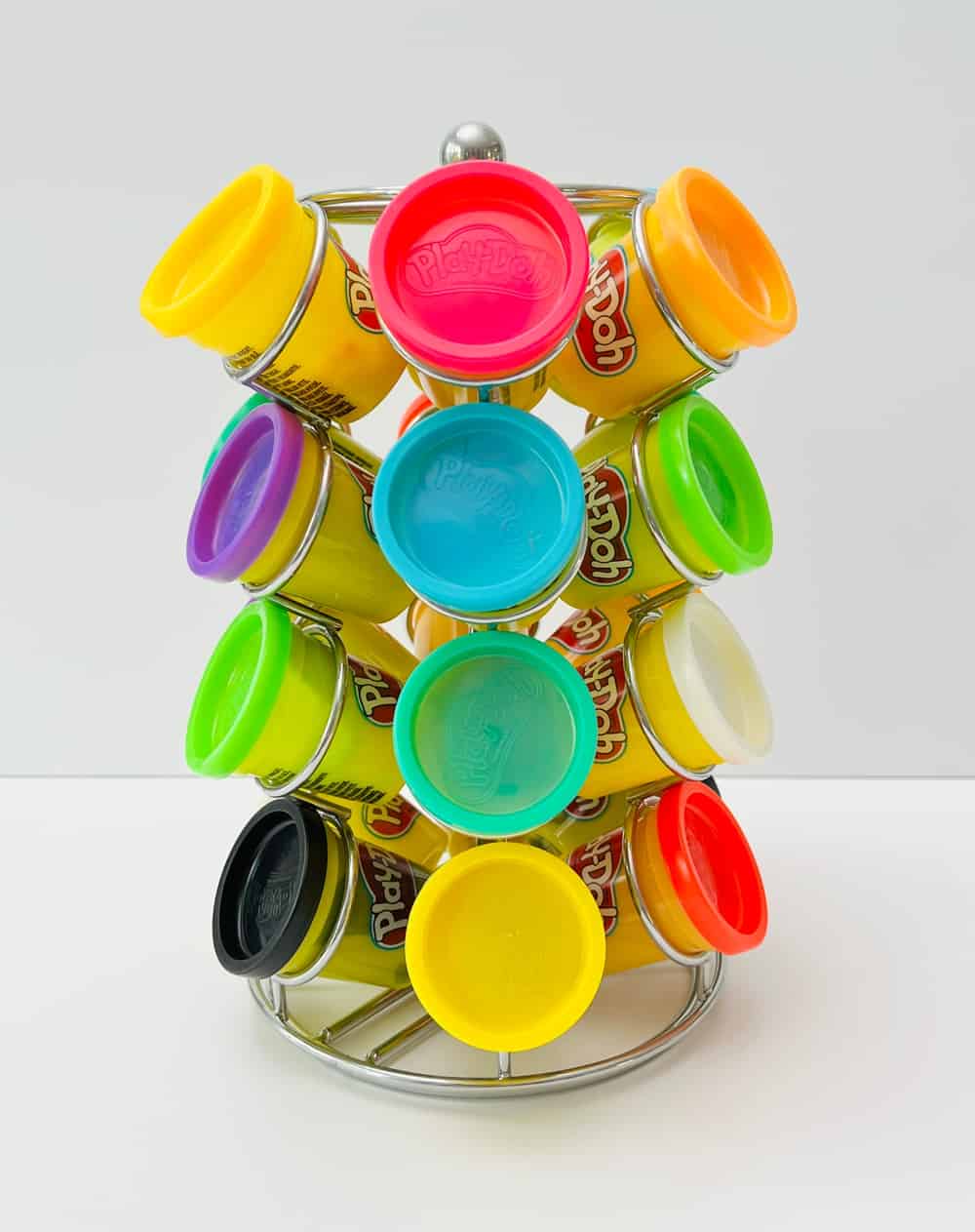 We shared this genius hack online (source not listed). But the concept is simple enough. Grab a spinning coffee pod holder (a spice rack will be too small) to hold those mini jars of Play Dough! You know the kind you get at all those birthday parties as favors! Gather them up to save and surprise your kid with this spinning play dough surprise!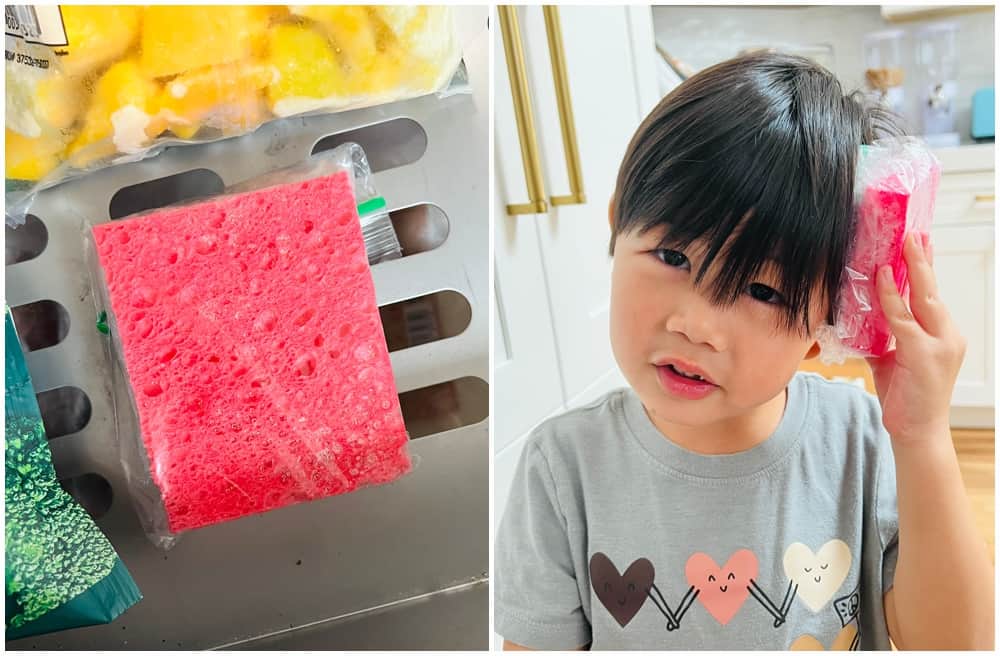 This ice pack, which only requires a few simple steps to apply, is the perfect item for you to keep on hand if you or your kids suddenly find yourself in need of some relief.
To do this, simply wet the sponge, squeeze any excess water out of it, and place it in a plastic bag with a zipper. The next thing you need to do is put it in the freezer.
After it has become frozen, you should apply it to the region that has been injured or bruised. Because it is neither too icy nor too rigid, the Sponge Ice Pack is an excellent choice for use with children.
In addition to this, its use is more comfortable than the use of a regular ice pack. When you next find yourself needing some relief, reach for the Sponge Ice Pack in your freezer.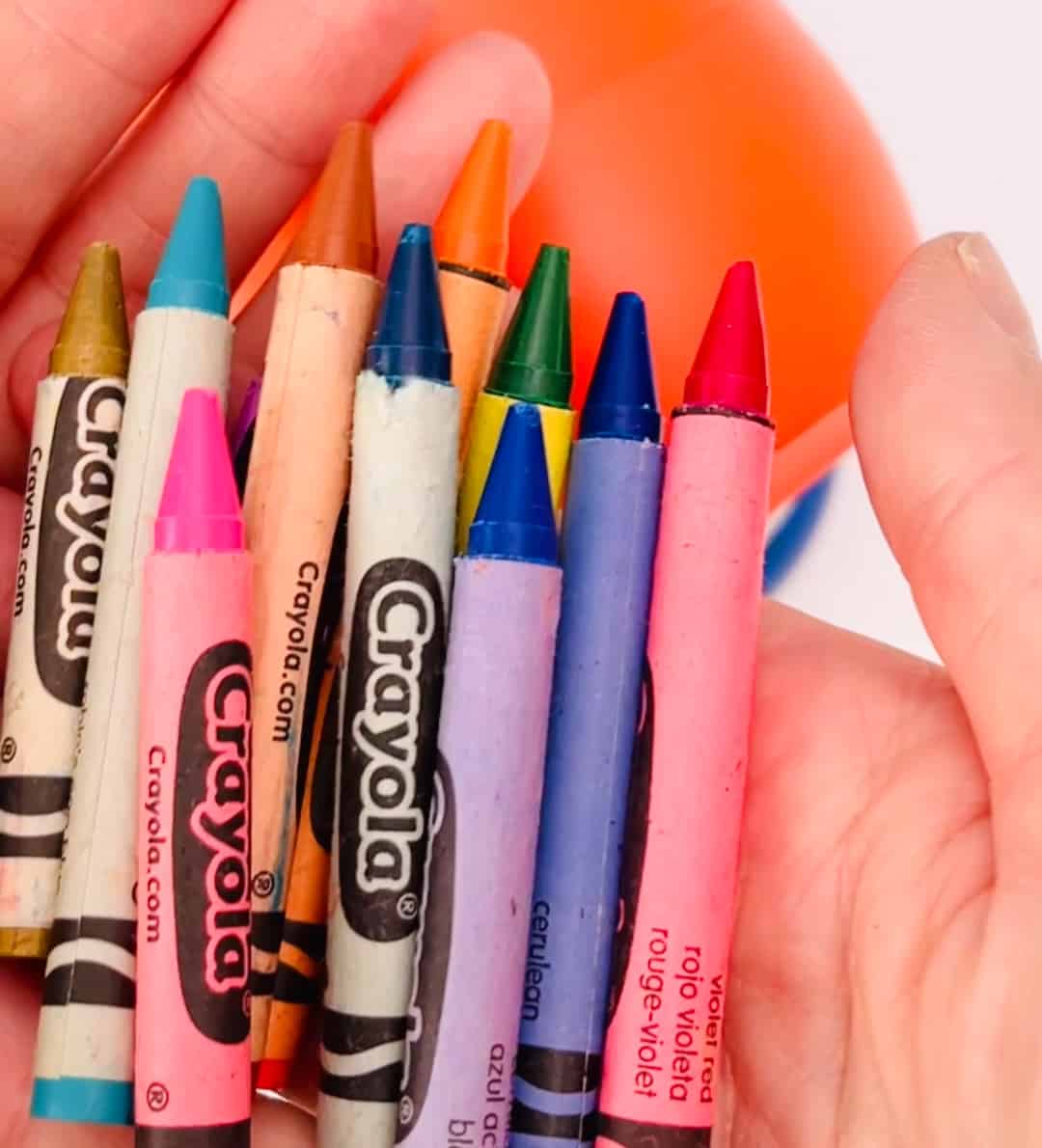 If you have kids who love to color, you know how frustrating it can be when their crayons are constantly breaking. But with an electric sharpener, you'll never have to worry about that again! This top-of-the-line sharpener can quickly and easily sharpen any crayon, making them like new again.
There's a also a neat little trick to make it easy to use an electric sharpener – freeze your crayons before hand so they don't shred easily!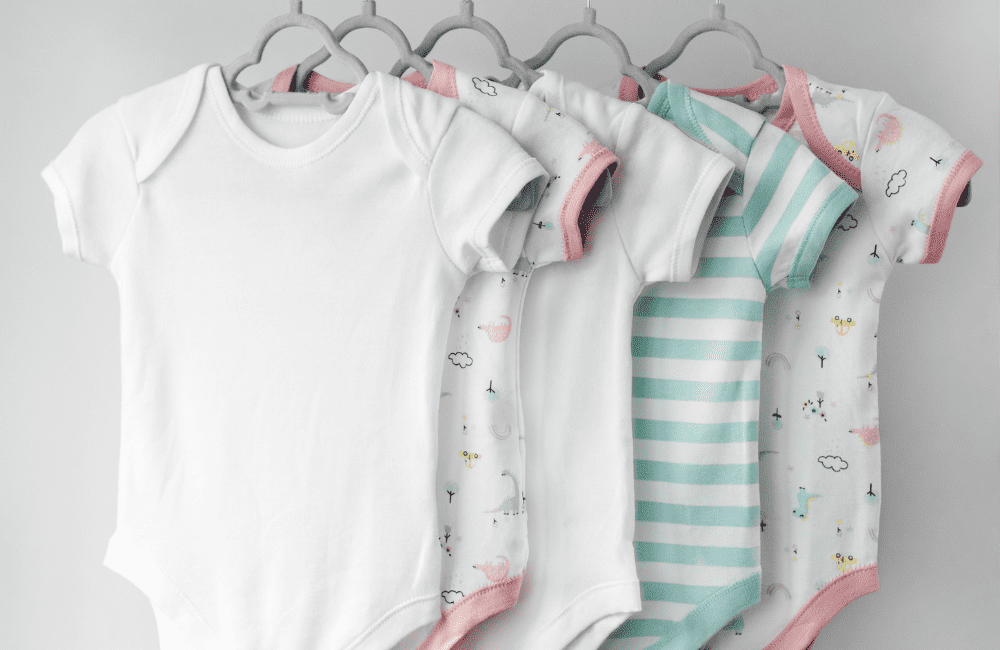 Photo credit: Canva
Look no further if you're looking for a creative way to repurpose those old baby clothes. This is an excellent hack. Simply lay the onesie flat and cut straight across the entire section above the legs of the onesie they have outgrown.
The top will look like a t-shirt, while the bottom will be used as a bib. Fortunately, because it will be used as a bib, it doesn't matter if there are any stains because every baby bib eventually gets stained.
You can never have enough bibs when your baby starts eating solid foods, teething, or drools, so this is the perfect hack. It's also a great way to save money and reduce waste!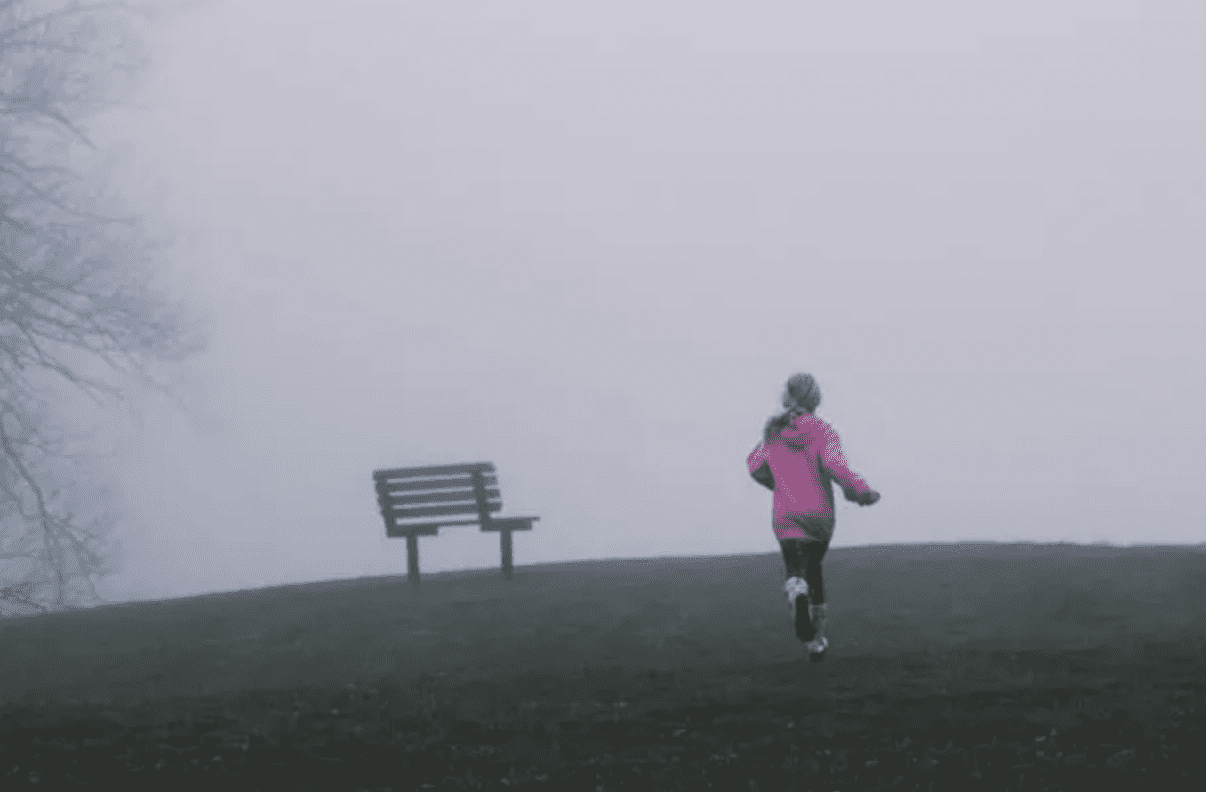 Photo credit: Unsplash
Any parent knows that one of the most terrifying things is losing sight of your child in a crowd. Unfortunately, it's too easy for children to wander off and get lost, especially in large and chaotic places.
Simply note what your child is wearing before you go out, and if they happen to wander off, start loudly calling out their description.
People will start paying attention, and someone is sure to spot your child and point them in the right direction. Unfortunately, when their child goes missing, many parents' reaction is to call their name and continue looking for them in silence, but this is the opposite of what you want to do.
You want to shout out the description your child is wearing and what they look like, so everyone can hear you.
Parents know that applying sunscreen to kids can be a battle. They squirm, fuss, and always seem to miss a spot. But there's an easy hack that can make it a breeze. Simply apply sunscreen to a clean pair of white socks.
Then, have your child put the socks on their feet and legs. The sunscreen will protect their skin, and the socks will help to ensure even coverage.
Plus, they'll have a blast running around in their new "sunny shoes." Just be sure to reapply every few hours, and you'll be good to go all day long.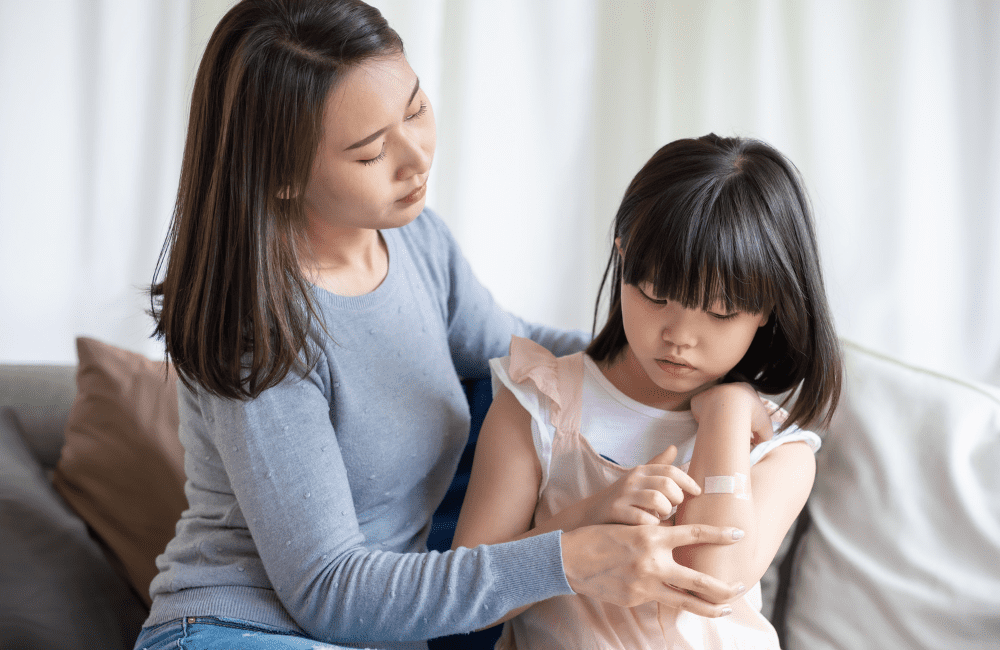 If you're looking for an easy, pain-free way to remove bandages, look no further than this simple hack! Using Vaseline to soften the adhesive on bandages makes them easy to peel off without pain or discomfort.
This trick is perfect for anyone who hates the feeling of ripping off a band-aid, and it's beneficial for mothers with young children who often cry when their bandages are removed.
Give this hack a try next time you need to remove a bandage, and you'll be amazed at how easy and painless it is!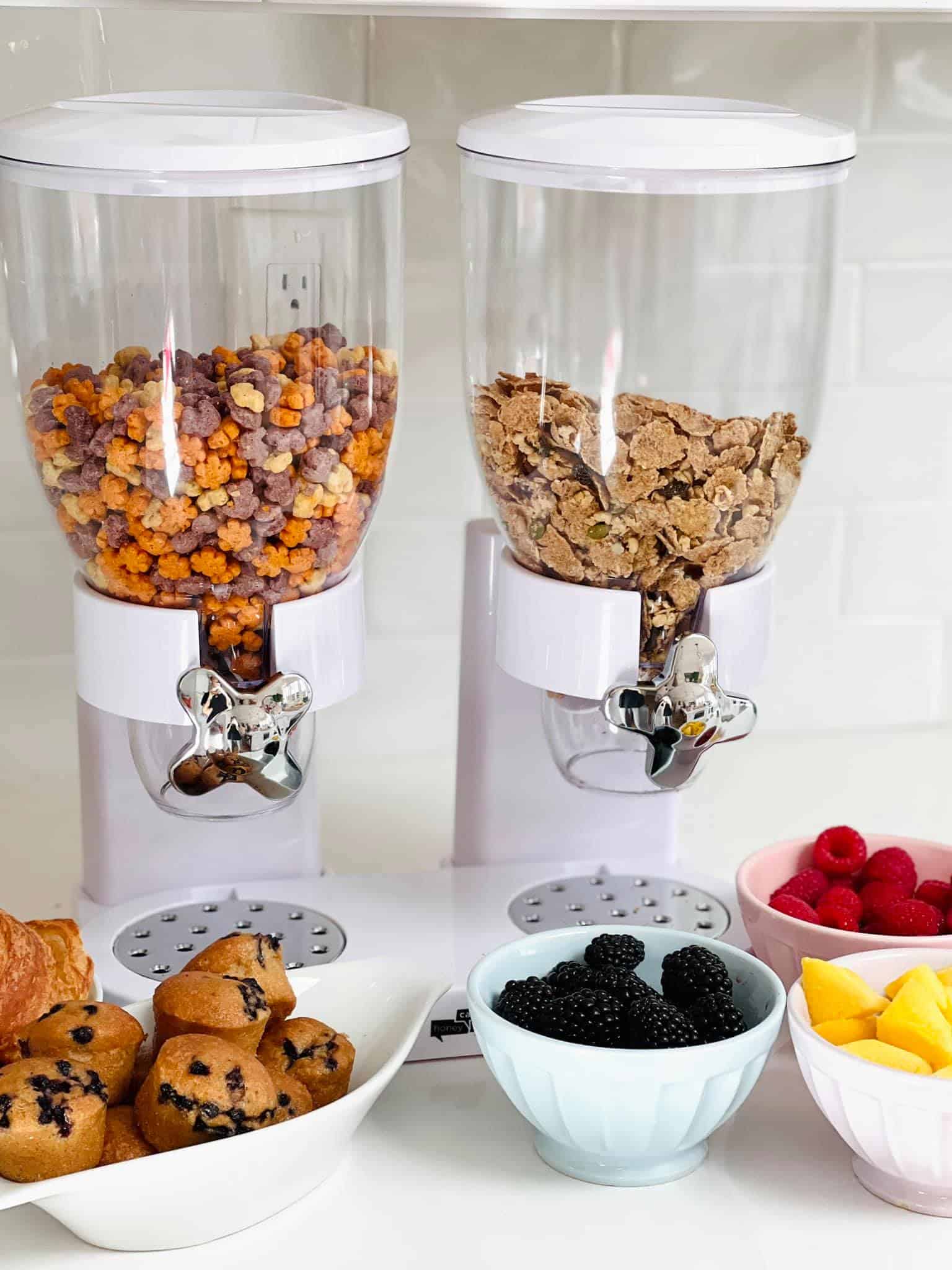 Your children can serve themselves at this ingenious Breakfast Station, allowing you to snag a few more winks of sleep in the morning.
This self-service station comes fully equipped with various items, including fruit that has been cut up, cereal dispensers, milk and orange juice cartons, and more.
Everything is individually packaged to make accessing it and cleaning up after it much simpler. In addition, your children will enjoy the opportunity to feel like adults as they select their breakfast foods.
With this Breakfast Station, you can avoid the morning rush and give your children the sense of autonomy they wish.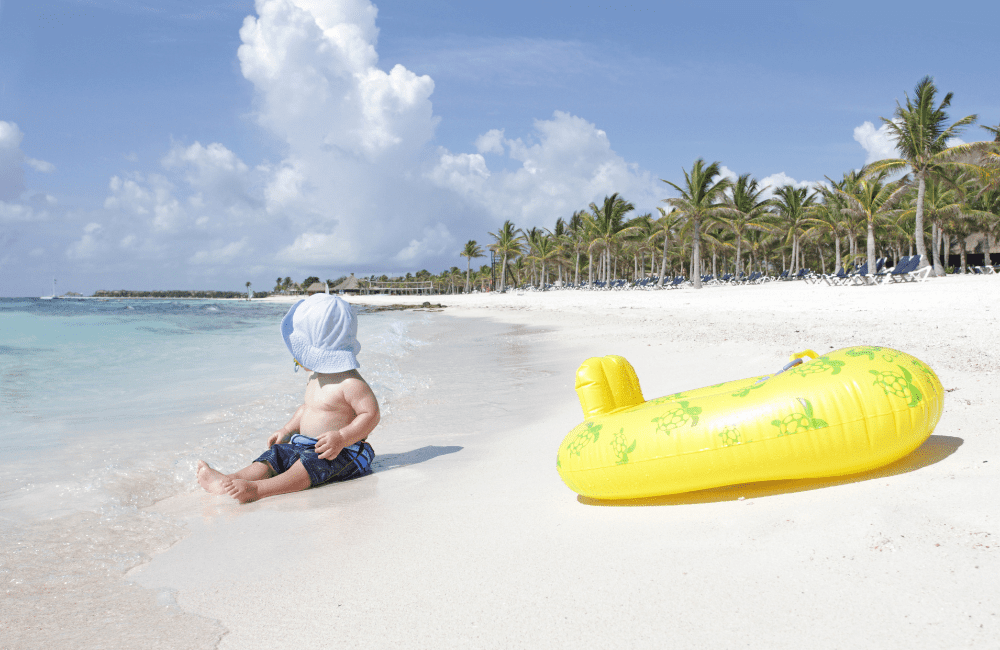 When bringing your baby to the beach, you want to make sure they have the best experience possible. That's why we love this TikTok hack from the bat family.
All you need is a baby bathtub, a makeup brush, a fitted sheet, and some toys, and you're all set! Your little one will be able to splash and play in the water safely, and you can use the mesh water bag to carry all their toys with you.
This hack is great for going to the beach because it's simple and easy to do – all you need is stuff from around your house.
So next time you're heading to the beach with your little one, try out this hack!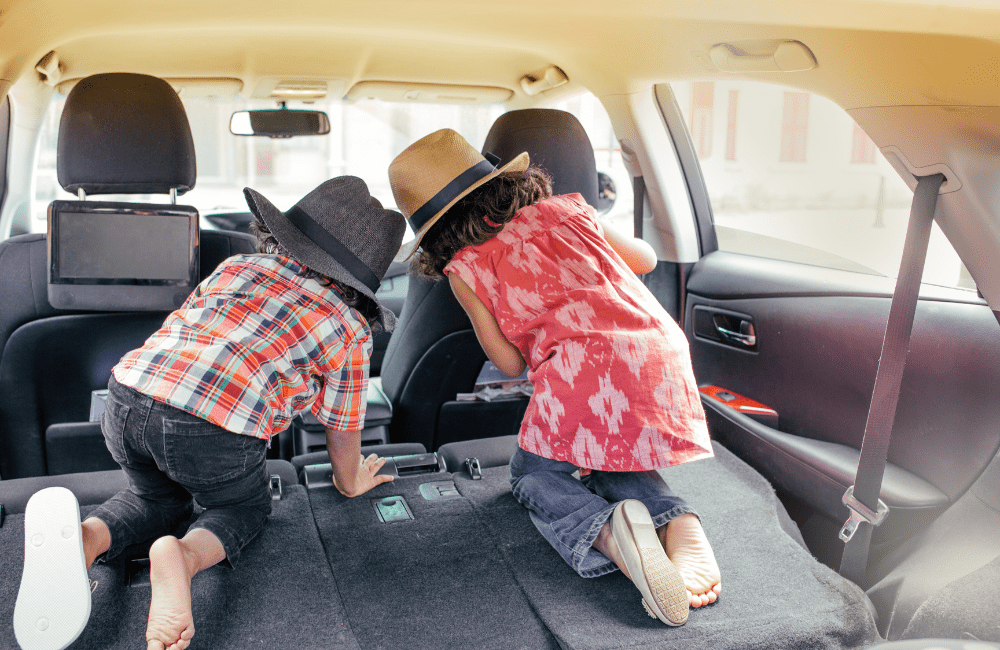 You can create an activity center out of a simple shoe rack to keep your children occupied throughout the trip.
Simply fasten the rack to the back of the front seat, and then stock it with various toys, coloring books, and other entertainment options.
This is a fantastic way to keep your children entertained on long car rides while also reusing items that you already have lying around the house.
The next time you are looking for a way to keep your children entertained during a lengthy car ride, give this mom hack a try!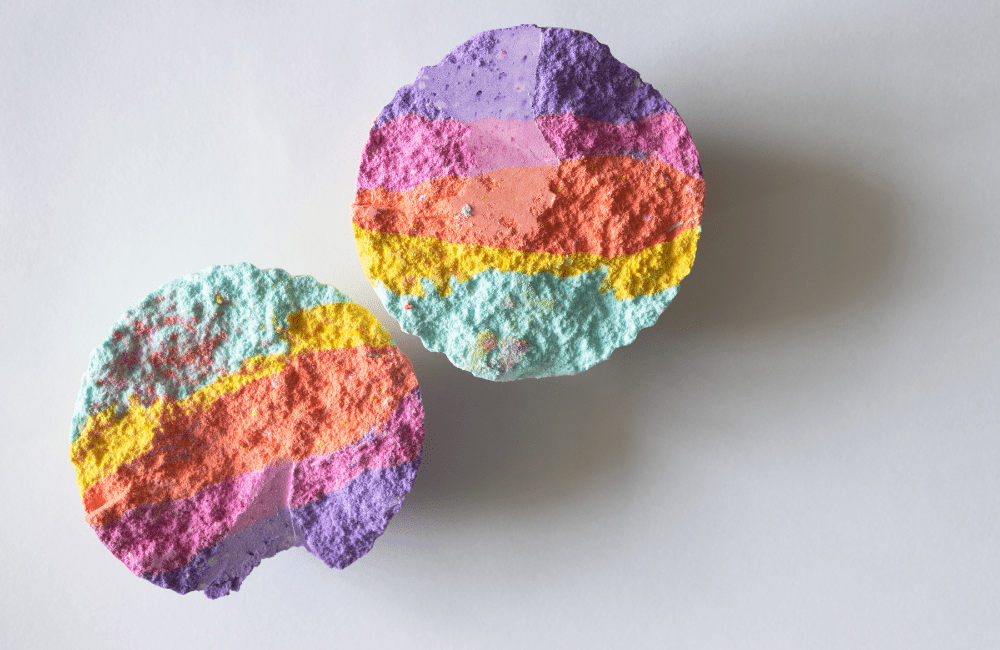 This viral TikTok bath bomb hack will get them excited about getting clean. Simply add a few bath bombs to a glass jar or container, turn on the tub, and let them choose their favorite bomb to drop in.
For extra fun, add a shaker bath drop to the mix. They'll love watching the colors swirl and mix. With this simple hack, bath time will become their favorite time of day.
Many parents find that their kids are more likely to take a bath when fun things like bath bombs are involved.
So if you've been struggling to get your kids to take a bath, try this hack!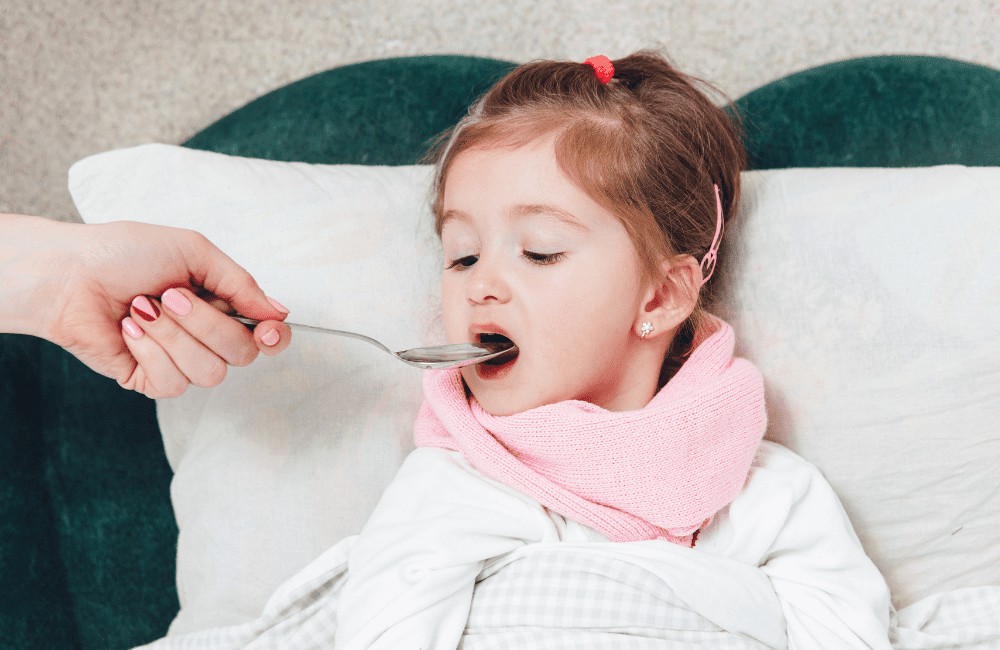 Are you tired of struggling to get your kids to take their medicine? Do you feel like you've tried everything, but nothing seems to work? Well, worry no more!
This hack will make taking medicine enjoyable and simple for both you and your children. This new method only requires an applesauce squeeze pouch or a medicine holder. If you have an apple juice box, that will work too!
Start by squeezing the medicine into the pouch or cutting a small hole in the bottom of the apple juice box and inserting the cup or medicine.
Then, shake and knead the pouch to evenly distribute the medicine. It's as easy as that!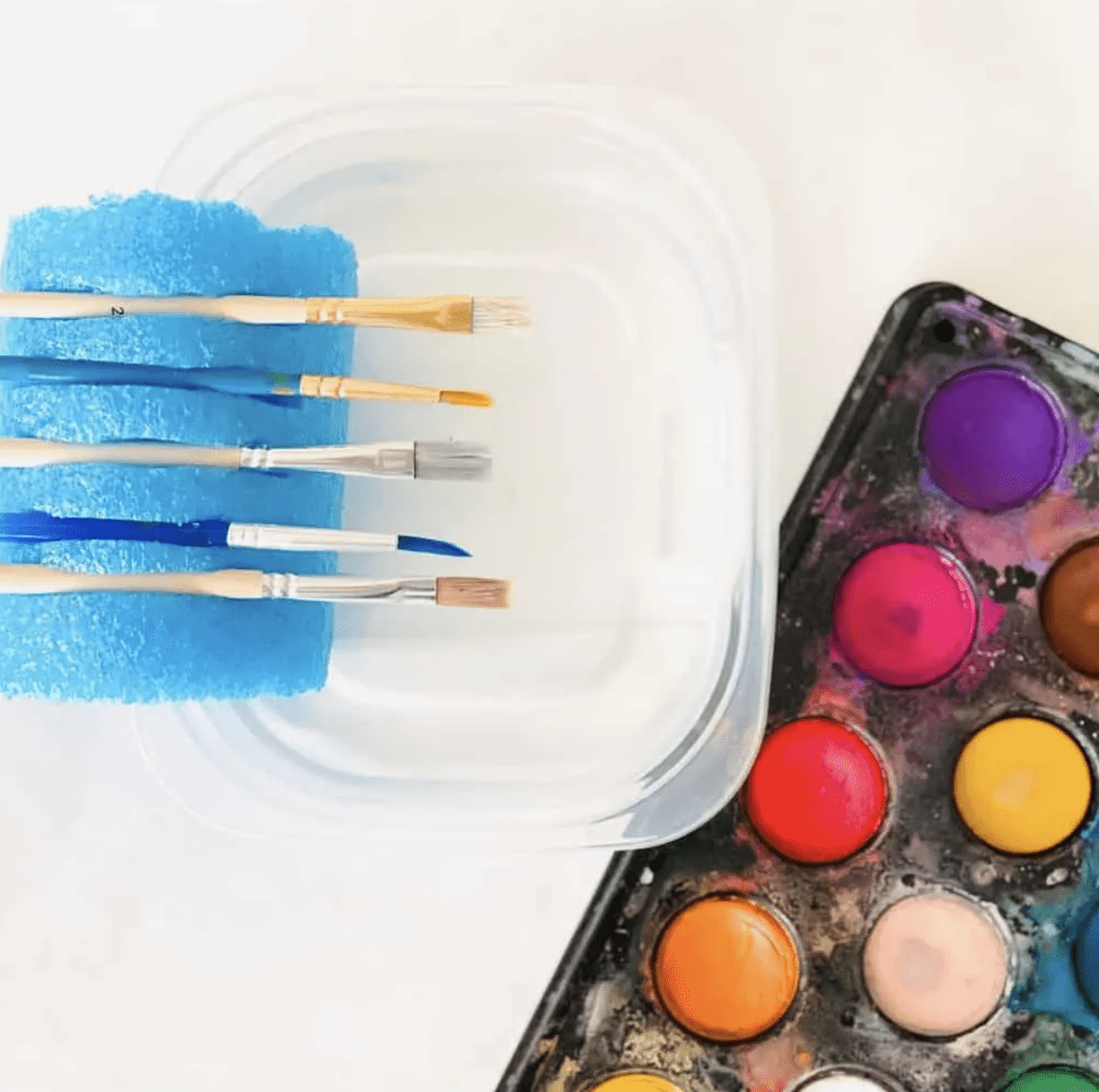 Try this if you want to paint with watercolors but are looking for a fun and easy way to keep your paint brushes steady. There is no need to look any further than the pool noodle paintbrush hack!
Simply cut the length of one end of the pool noodle and then slide it onto the rim of the plastic container. After that, cut slits into the top portion of the pool noodle (on the side opposite the first slot), and insert your paint brushes into them.
This simple trick makes painting with watercolors much more effortless than it has ever been before, and it is suitable for both children and adults.
You won't regret giving it a shot, so go ahead and grab a pool noodle and try it.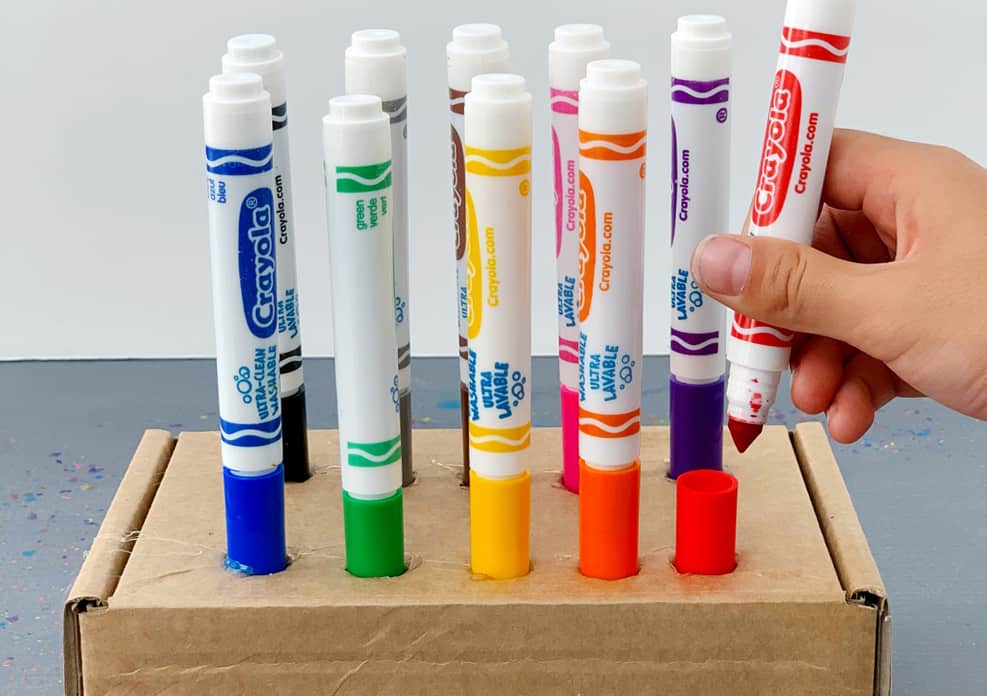 If you are a teacher, you are familiar with the aggravation of constantly losing the lids to your marker pens. The Marker Lid Teacher Classroom Hack, on the other hand, is a clever solution that will help you keep track of all of your lids.
You only need a sturdy box, a hot glue gun, and an Exacto knife to pull off this hack.
First, you will need to cut a hole in the box that is proportional to the size of your markers, and then you will need to use glue to secure the markers in their new home.
Now that all of your marker lids have a safe home in one location, you won't ever have to waste time looking for them again.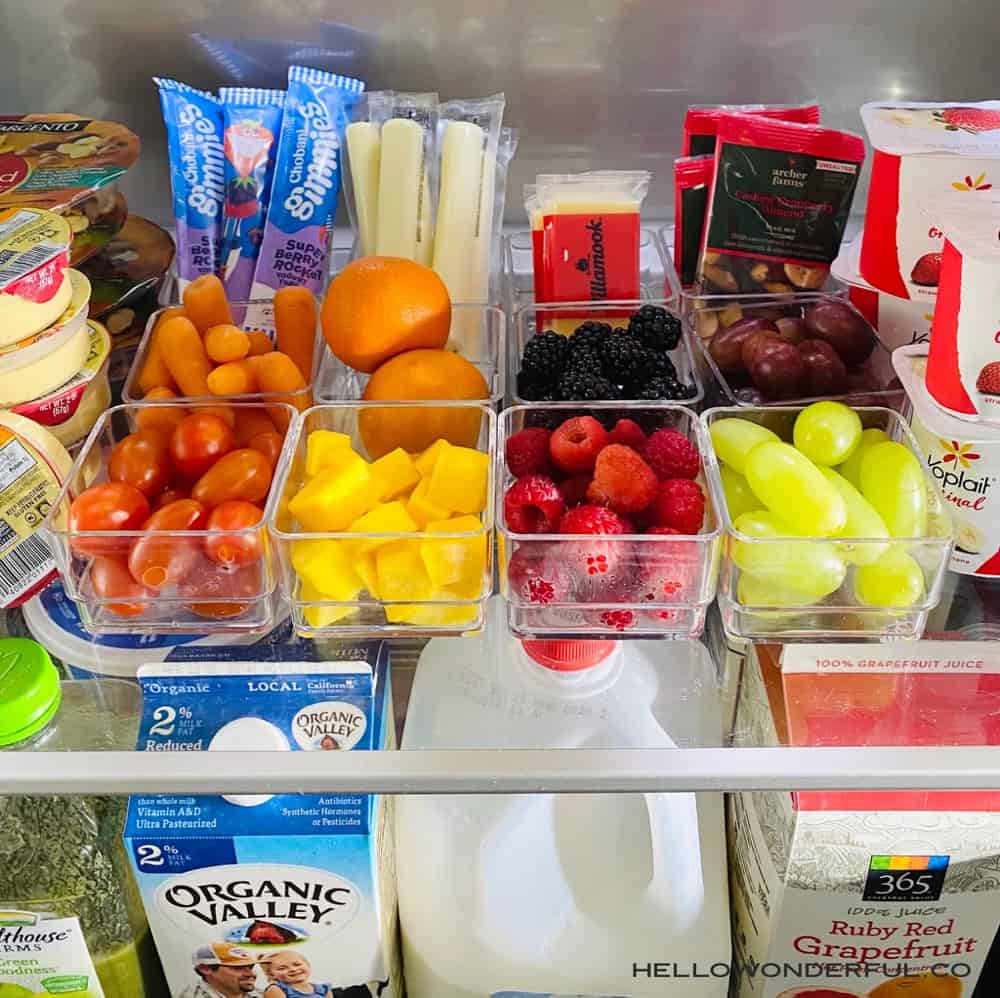 As a busy mom, I'm always looking for ways to make my life easier. Unfortunately, snacks are one area where I've struggled to balance convenience and healthy eating.
I don't want to spend my time preparing elaborate snacks, but I also don't want my kids to eat junk food. That's why I came up with the Help Yourself Snacks Hack.
By filling up a few small containers with healthy snacks that are easy to grab, my kids can help themselves without asking me.
This has been a game-changer for me because it takes out most of the work involved in snack time. So, if you're looking for an easy way to improve your snack game, I highly suggest giving this a try!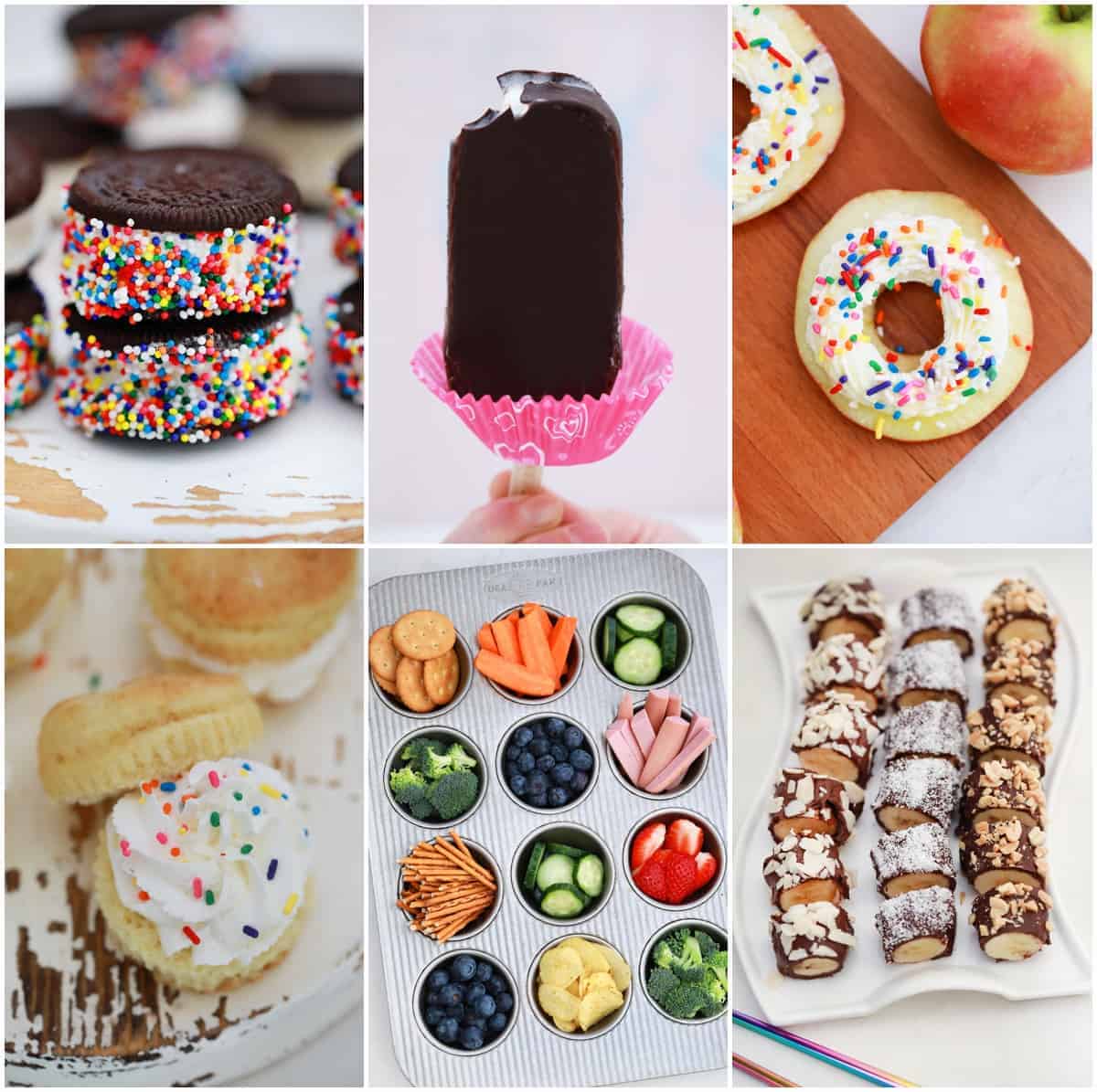 Parents are constantly on the lookout for time-saving or sanity-saving strategies to aid us in raising our families. To help you traverse life and the unpredictable nature of parenting, we've compiled a list of the best kitchen recipe hacks.
In this article, we talk about a Mess-Free Popsicle Hack, Cupcake Sandwich Hack, Mini Pancake Muffins, Mini Biscuit Donuts, and more!
These kids food hacks will help you save time while ensuring your kids are getting their daily dose of essential nutrients.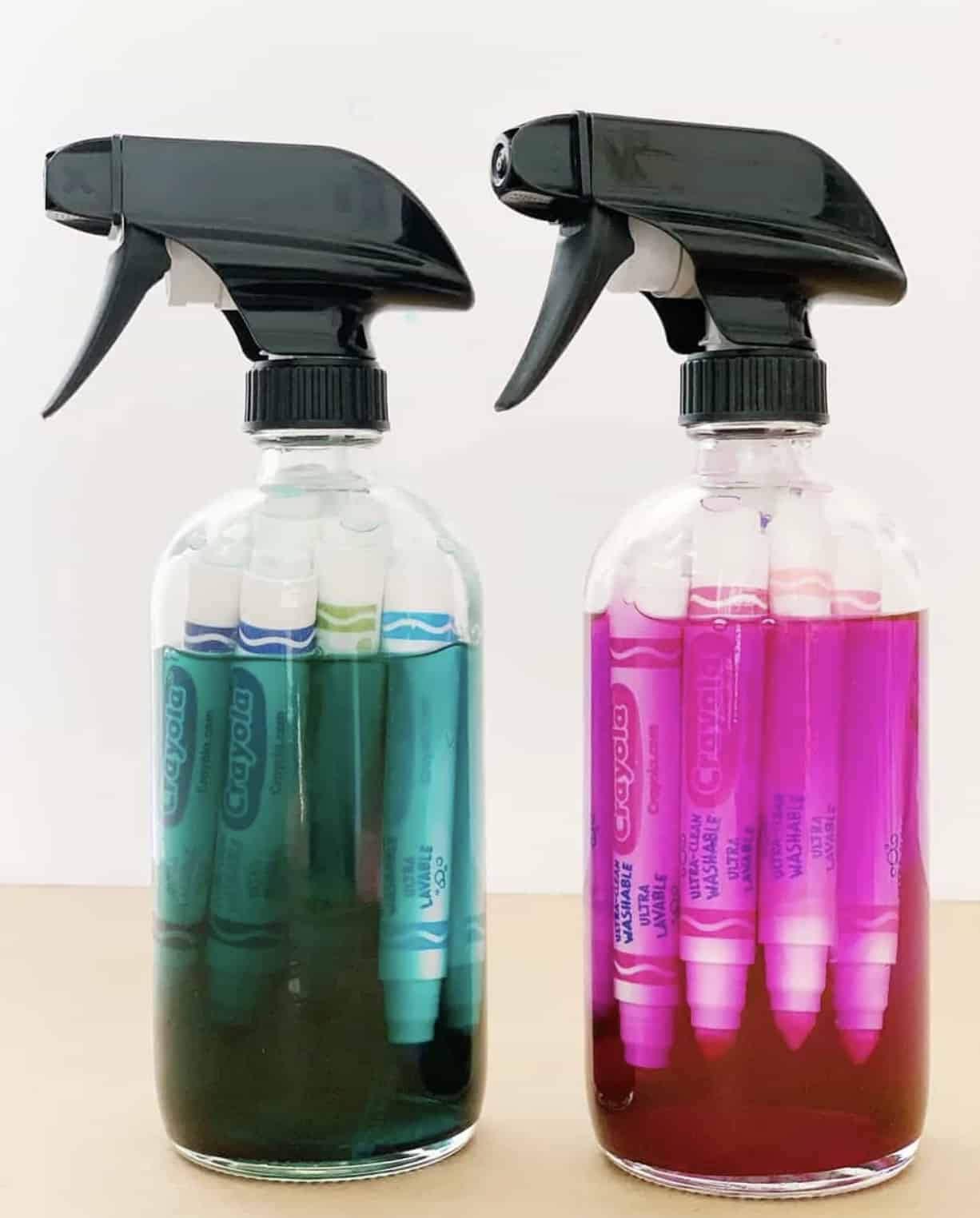 Don't know what to do with those dried up markers? Collect them all and add them to jars to make watercolor paint!
You can use spray bottles to preserve them longer and make cool spray art too!
Takeaway
There is a plethora of information on the internet that can make one's life as a mother simpler and more enjoyable.
There is a hack for everything, from making it easy and fun for your children to take their medications to maintaining the stability of your paint brushes while you paint.
Therefore, the next time you feel overwhelmed, keep in mind that there is likely a hack that can help somewhere out there.
And even if you can't locate one, you always have the option of making your own!