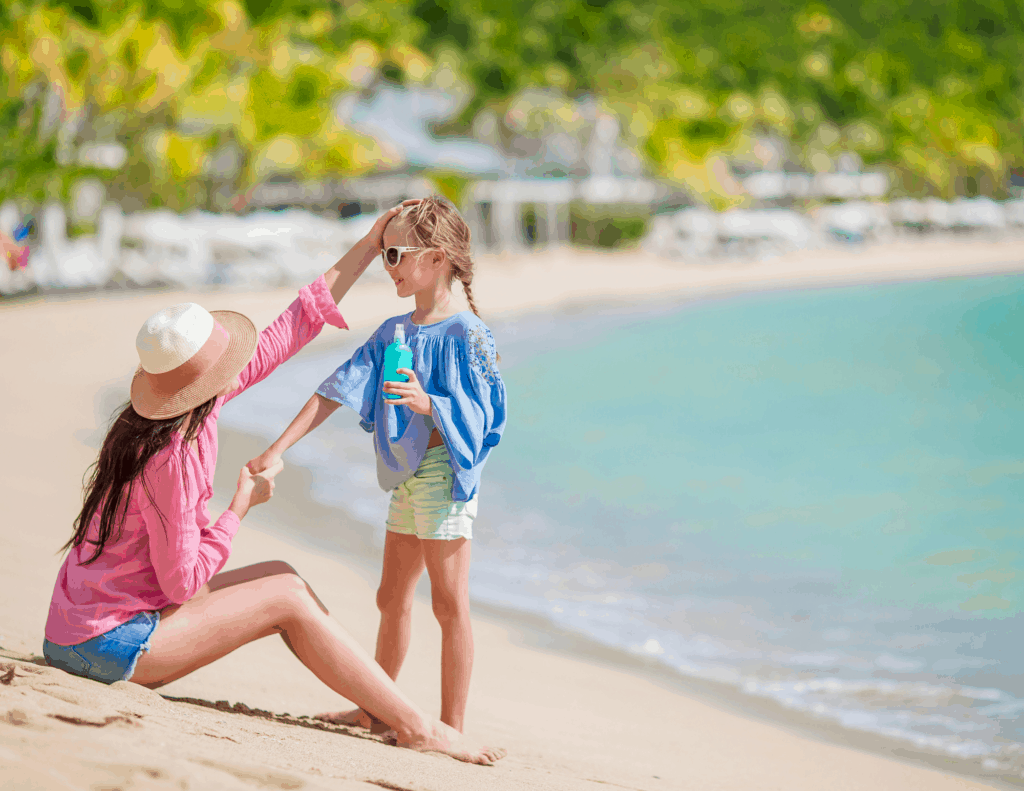 Credit: Canva
No matter how much you try to convince your children to put on sunscreen before heading out into the sun, they will occasionally refuse to do so.
This clever sunscreen hack for kids, especially little ones or toddlers, makes it simple to apply sunscreen on to minimize squirming. All you need to do is put a small amount of sunscreen onto a makeup brush with bristles and then cover your child's face with sunscreen evenly. This approach is a lot easier than trying to squirt cream all over their skin with your hands.
Lauren Mejia is the clever mom who showed this on her TikTok @lauren meija. Her video on how to make sunscreen application less difficult for toddlers has been viewed over 6MM times! However, we've seen this clever beach hack around the web before from other moms so it seems to be a common parenting tip. @lauren_meija's video probably went viral due to her sweet adorable son who's sitting down, beamingly happy and smiling while she's applying sunscreen on his face smoothly without a fuss.
If you're heading to the beach this summer, make sure to check out more fun beach hacks for kids. In addition to the makeup brush tip, you can bring a tube or large plastic bin for babies or toddlers to sit in so they are safe. Don't forget a mesh bag for water toys too! And a fitted sheet to neatly layout all that baby/kids gear like diaper bags, snacks and beach chairs to keep the sand away.
For those of you who have kids that dislike the feel of sunscreen all over their face or body, try this simple solution of putting a small amount of sunscreen onto a makeup brush for even coverage. This will set the stage for a safe and fun trip at the beach with no sandy tears or tantrums!