Follow us on Instagram for more fun ideas for kids!
Watch the video below to see How to Recycle Markers Into Watercolor Paint in action. Make sure to subscribe to our YouTube channel for more fun videos!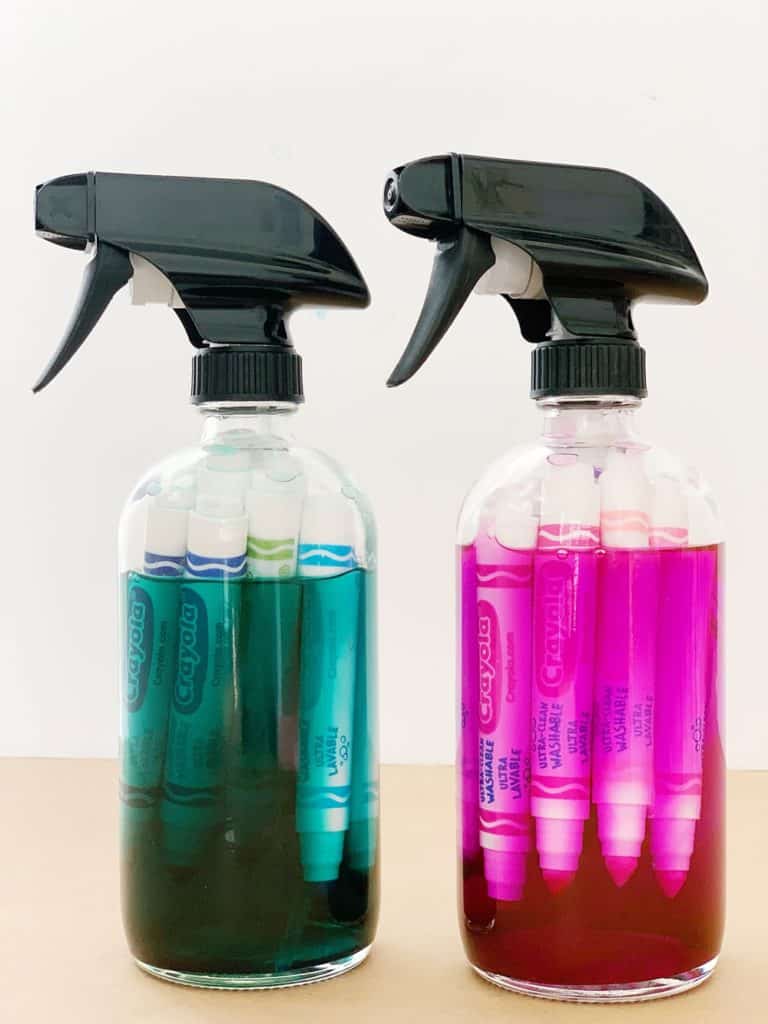 Being able to reuse art and craft supplies is great. In our house, we go through a lot of them and I always feel bad when it comes time to throw them out.
While the markers tend to last a good amount of time, there comes a point when they just don't color or create the way they used to.
Instead of following your instincts and just throwing them in the trash, why not try to recycle them instead? In fact, we love to recycle products and crafts into new art supplies as often as we can! We have seen this idea all over the web and it's a classic one we had to try for ourselves.
Showing children how simple it can be to use items around them to create and craft is key. That way, they can see that not everything has to just be "tossed out" when they feel that it's done and over with.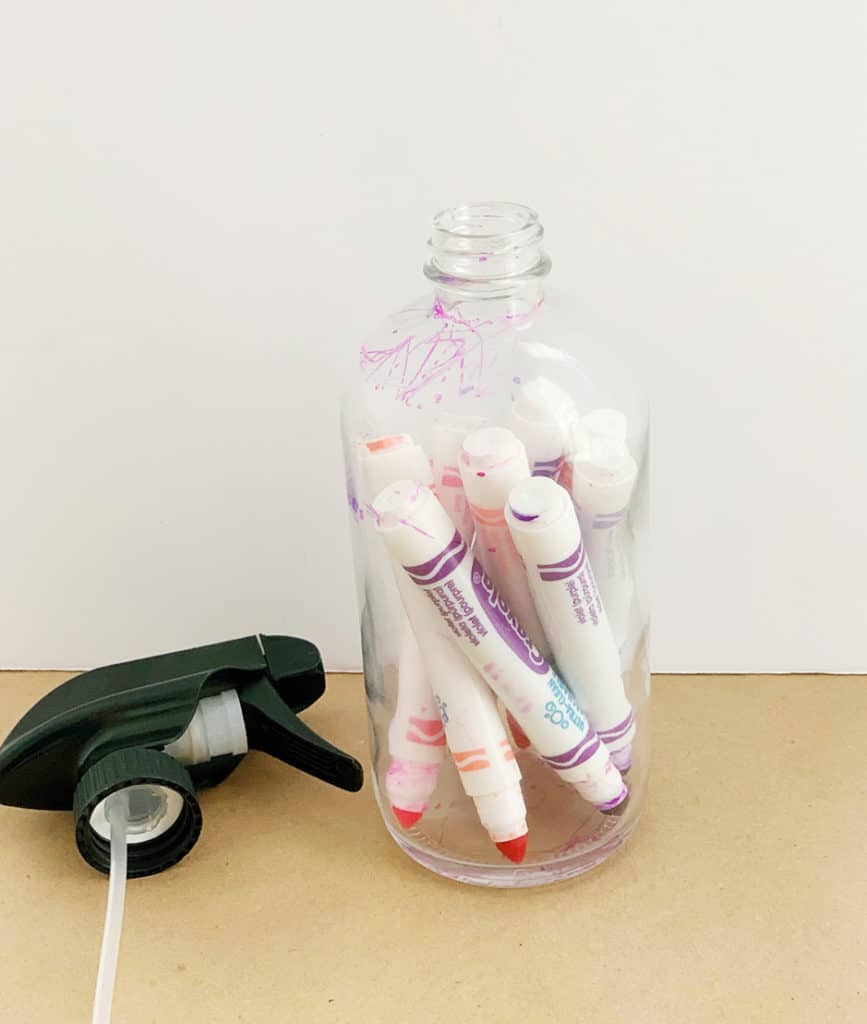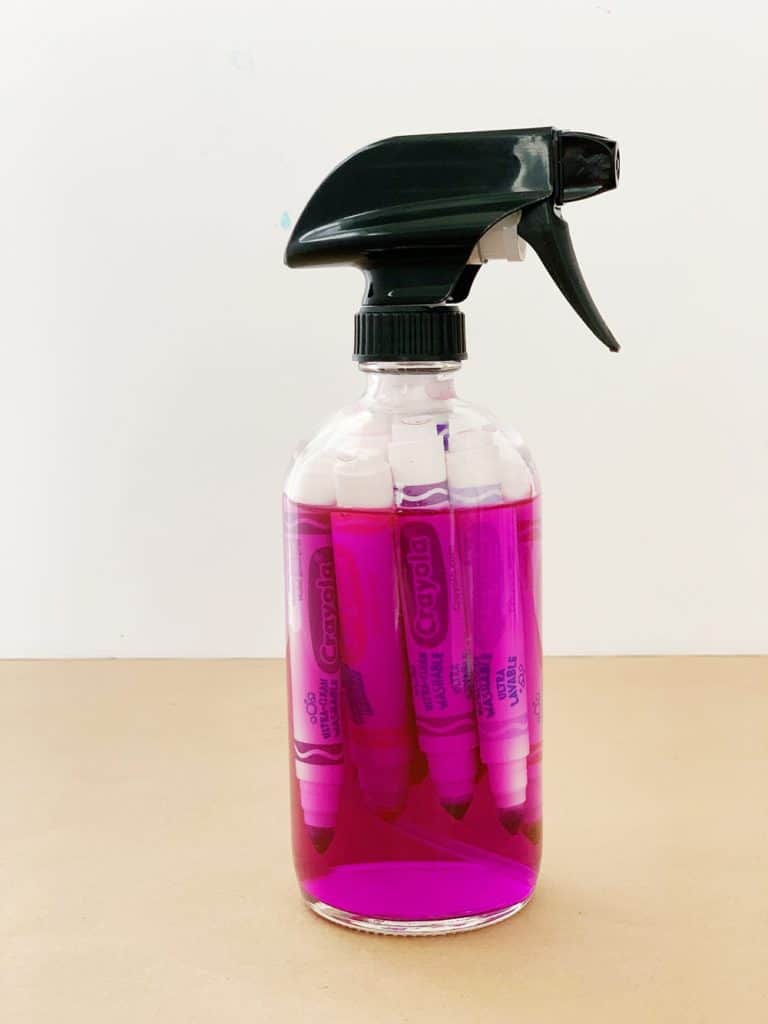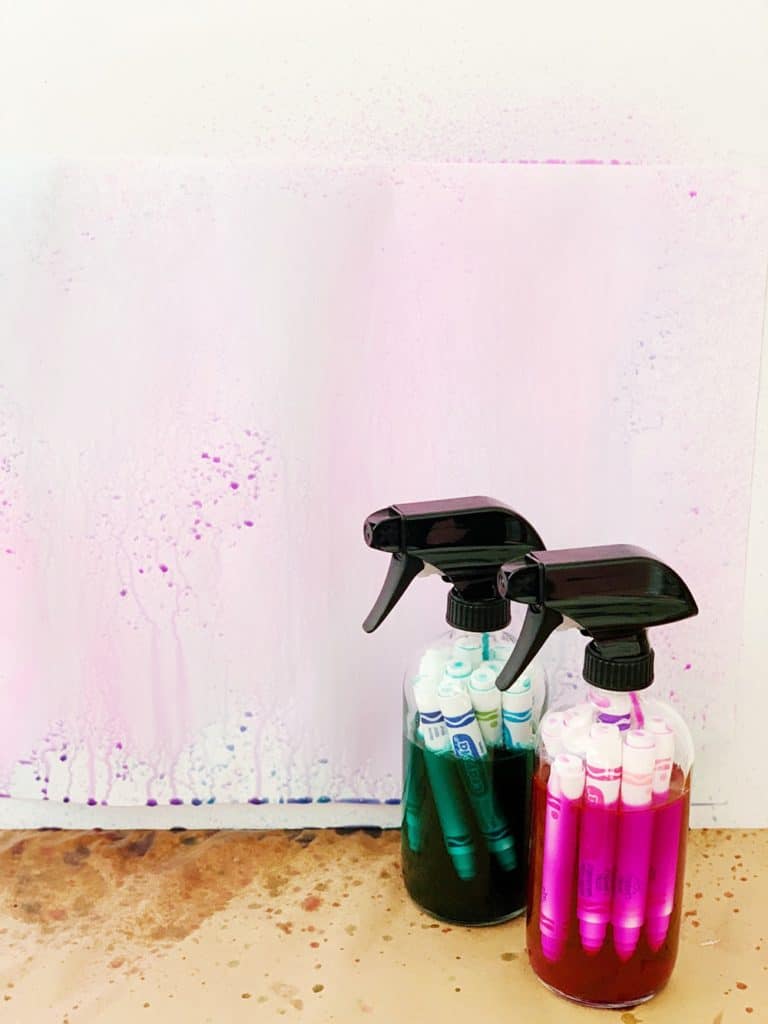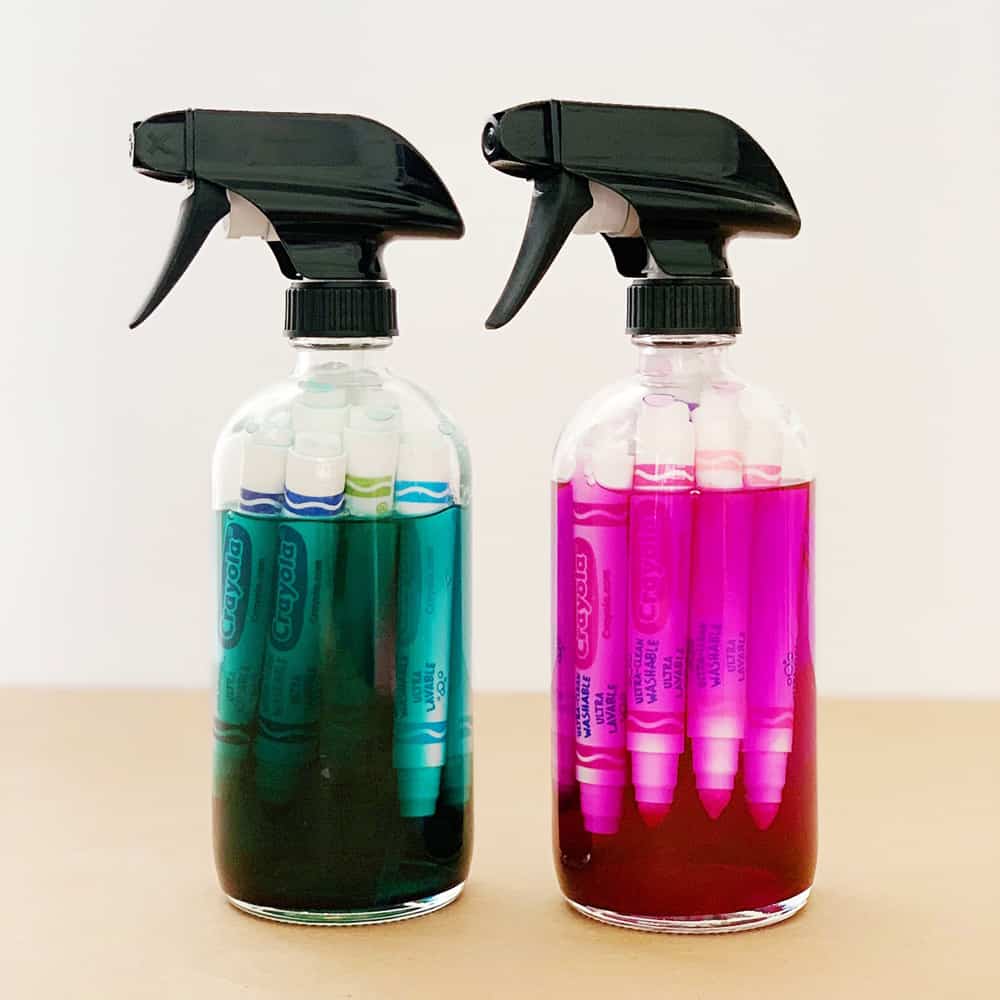 This recycled marker project is also a great way to talk about how to help make planet Earth a cleaner and better place as well. It's like combining learning and educational information, all in one.
Every time that you're doing any type of activity with your child, they're learning from you. Creating this fun Spray Watercolor paint craft is not only super simple, but it's also a ton of fun as well!
I hope that this toddler activity shows your kids that they can create beautiful new things from recycled objects!
How does this Recycled Marker activity teach your child creativity?
Honestly, this craft is all about creativity! Not many people would look at older markers and think of this way to use them. It teaches your child to think outside the box and push the limits of their artistic minds. How can I reuse art materials in different ways?
Is this watercolor activity messy?
It can be! If you prepare in advance, it doesn't have to be. Set up an old sheet or something larger on the floor that you don't mind getting wet and possibly stained up. That way it protects your home and doesn't take away from the fun.
Or using a spray bottle is great to take outdoors! Set up an easel against a wall or tree!
Just keep in mind that you're creating memories with your child so the mess can always be cleaned up! Your child will love that you're giving them the freedom to spray and create however they want! There are plenty of ideas for mess free art when you want those types of activities instead.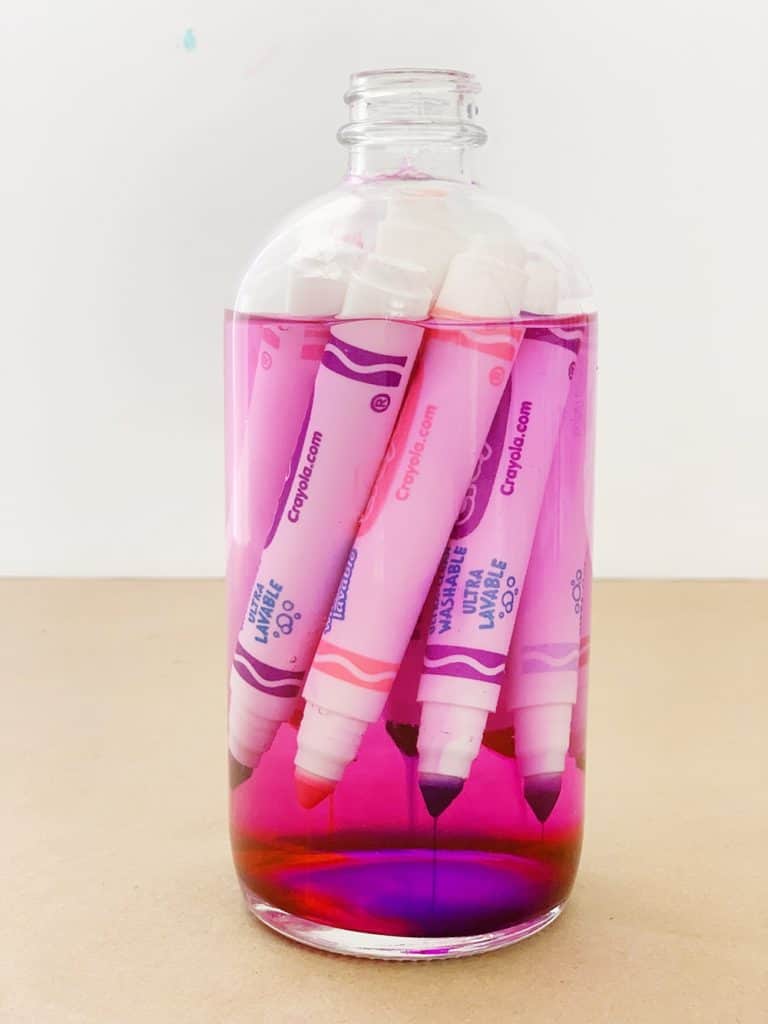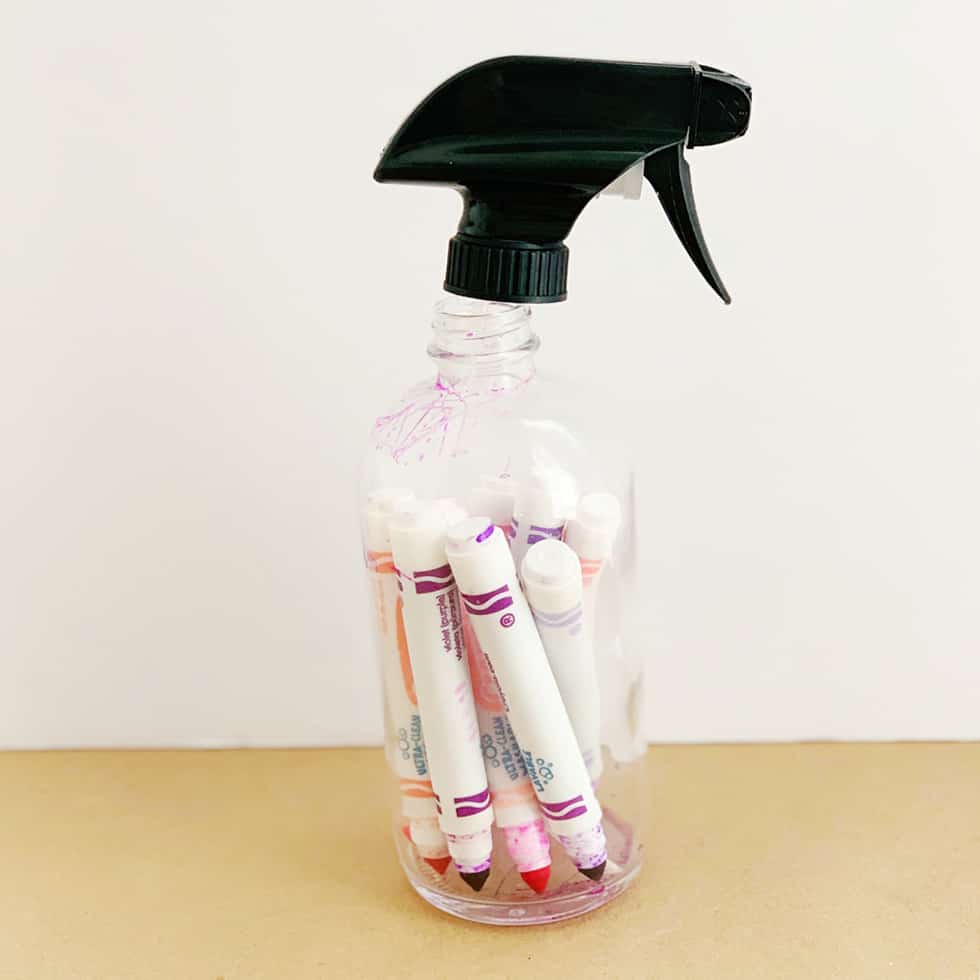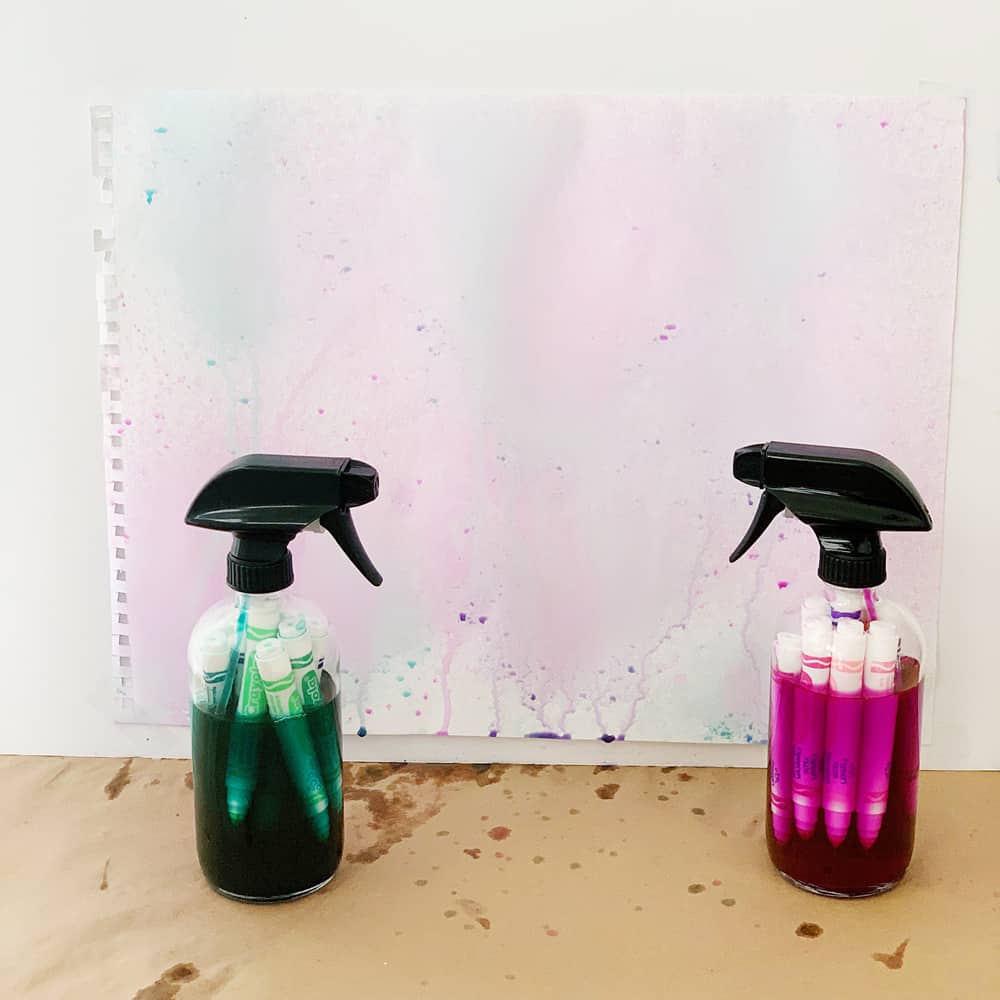 How to set up and Recycle Markers Into Watercolor Paint
This activity is seriously so simple to do! All you need to do is fill a spray bottle with your old markers and a bit of water. Make sure to use one color per bottle or you'll get muddy colors! Or use complimentary hues.
Watch the paint from the markers drain magically into the water. Kids love seeing this step and it happens immediately so that's pretty cool! Give it a little shake to distribute the colors and your little ones are ready to spray away and paint! Don't you love art projects that you can do immediately with very little prep?
The spray art is is beautiful and when dried can be reused for note cards or handmade gift wrap!
If you don't have spray bottles, you can simply place the open markers down in a Mason Jar and add water. Then use a paint brush!
Recycled Markers Spray Watercolor – Materials: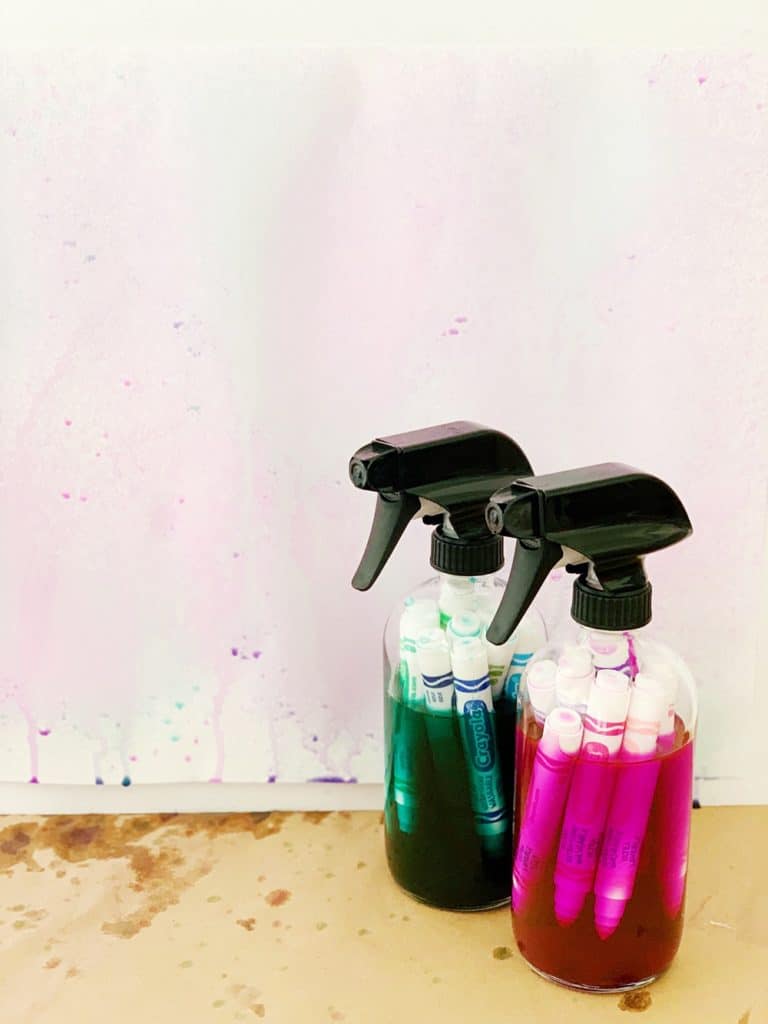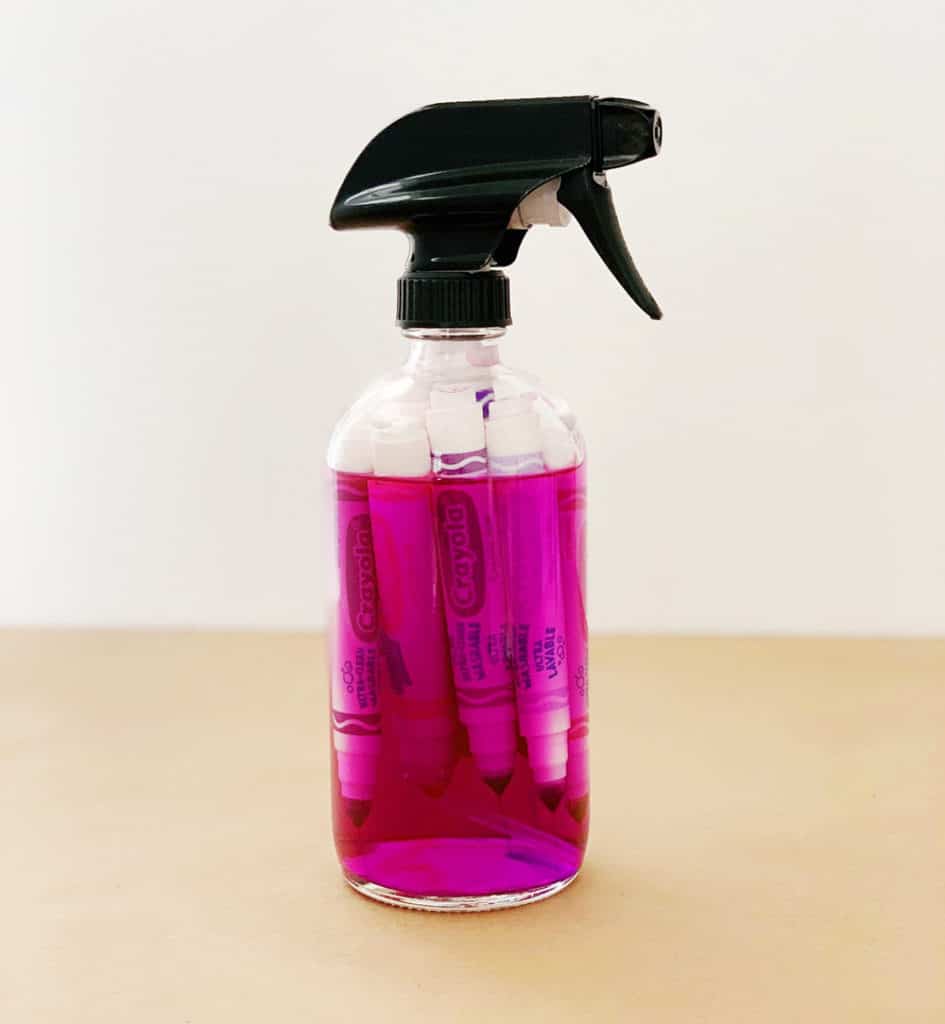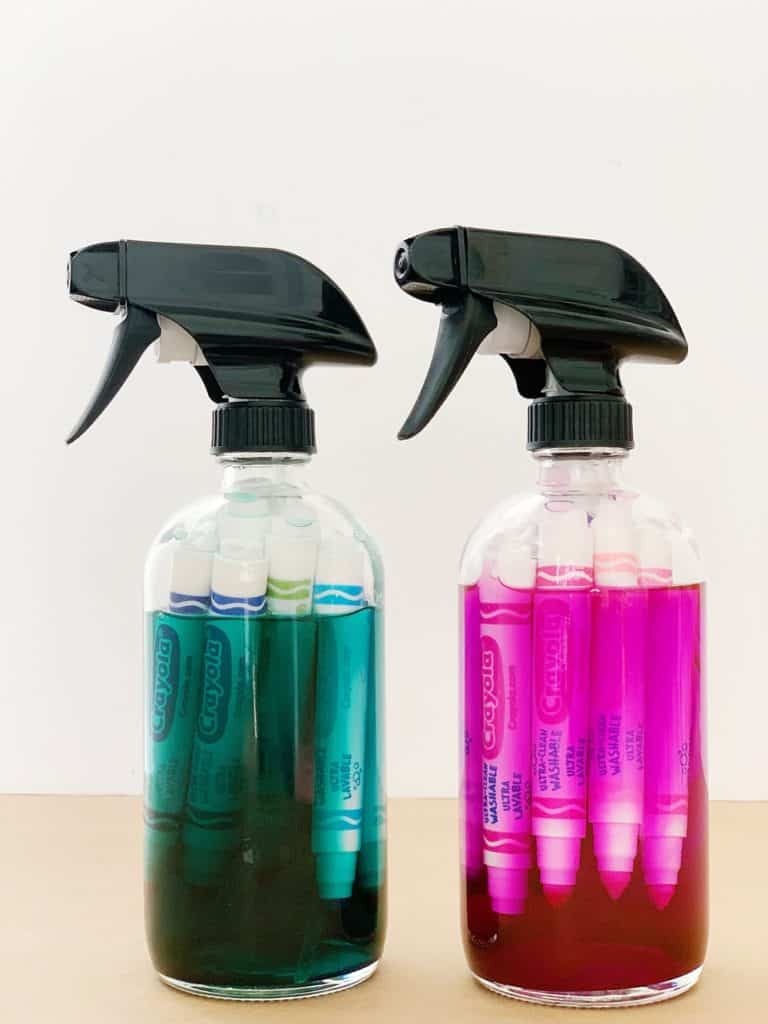 HOW TO RECYCLE MARKERS INTO WATERCOLOR PAINT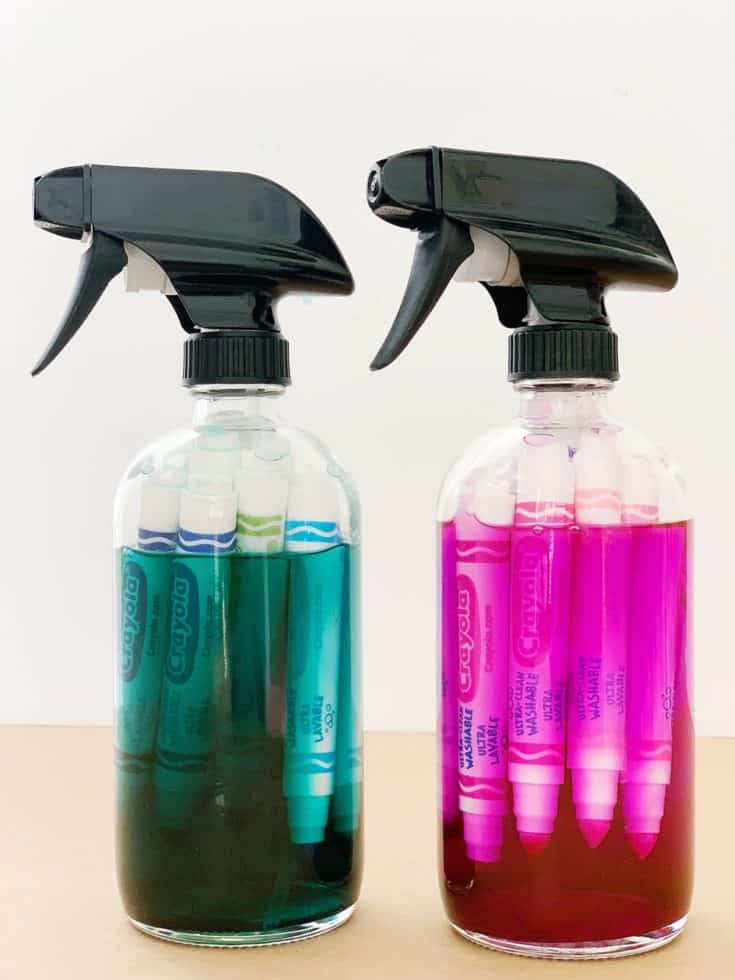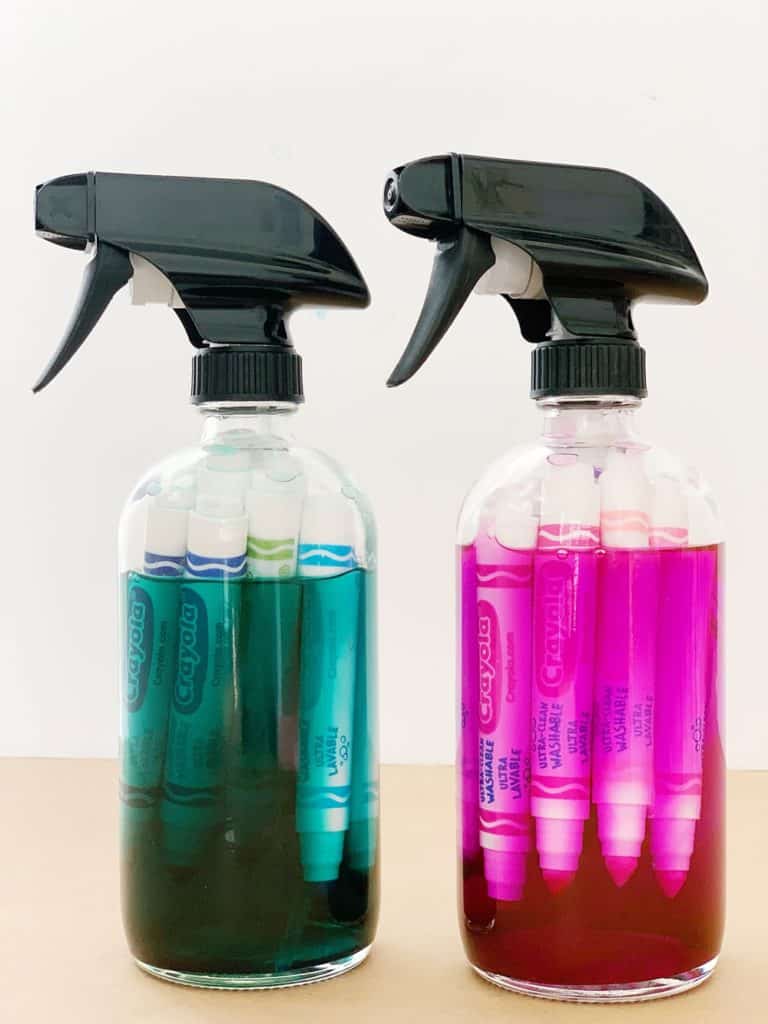 How to Recycle Markers Into Watercolor Paint. This neat trick will give your old markers new life by repurposing them into watercolor paint!
Materials
Instructions
Arrange your old markers by color.
Take off the caps and place tip down into your bottle.
Add water 3/4 full to the top. A funnel makes it easy if you have one on hand. Cap with spray lid.
Allow for colors to drain. Takes a few minutes and happens right away!
Set up some watercolor paper and spray to create beautiful spray art!
Notes
Tip: if you don't have spray bottles you can use an old jar and paint with brushes!
If you love this fun Recycle Marker Watercolor Paint activity, make certain to check out these other fun crafts as well:
______________________________________________________________________________________________________
Disclosure: Some of the links in the post above are "affiliate links." This means if you click on the link and purchase the item, we will receive a small affiliate commission. Regardless, we give our promise that we only recommend products or services we would use personally and believe will add values to our readers.