Wrapping paper is easy to buy, but it's much more fun to put a personalized touch to your gift presentation. Plus, it's a way to get your kids excited about presenting their gift by getting them involved. These clever gift wrapping ideas are all simple ones you could do with kids – from stamps, fabric or pom poms – kids will love adding these final touches to their holiday presents.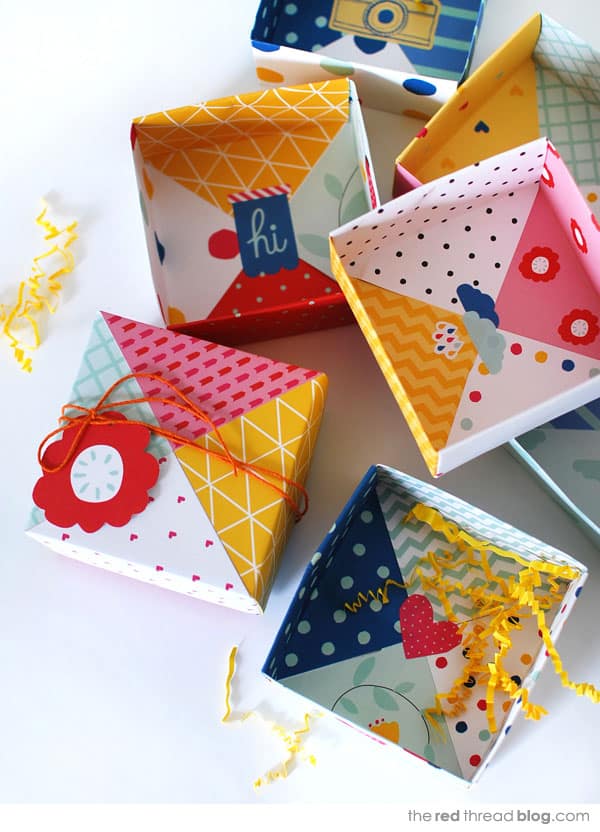 Origami Gift Boxes (via The Red Thread) Teach your kids the fun art of origami paper wrapping by making these festive gift boxes.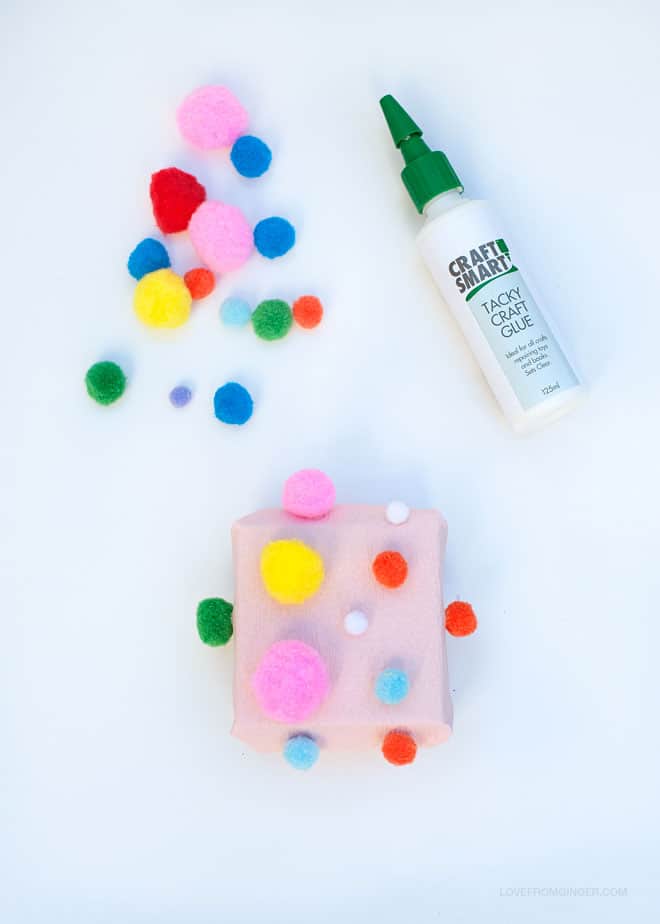 Pom Pom Wrap (via Love From Ginger) Another fun excuse to use pom poms – a favorite craft item for kids and adults that never gets old.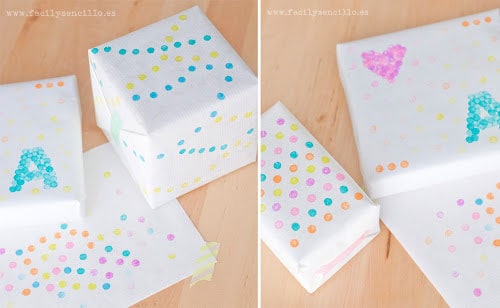 Eraser Stamp (via Facily Sensilo) How imaginative is this fun stamping idea using nothing more than a pencil eraser top?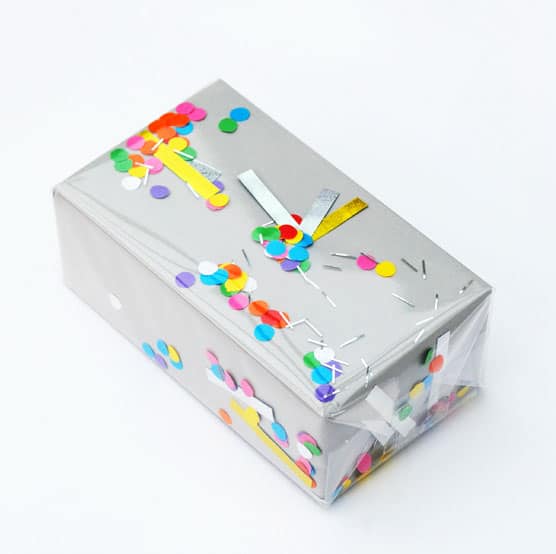 Confetti Wrap (via Mini-Eco) Kids will love shaking up this box with bits of paper and confetti inside the wrapping.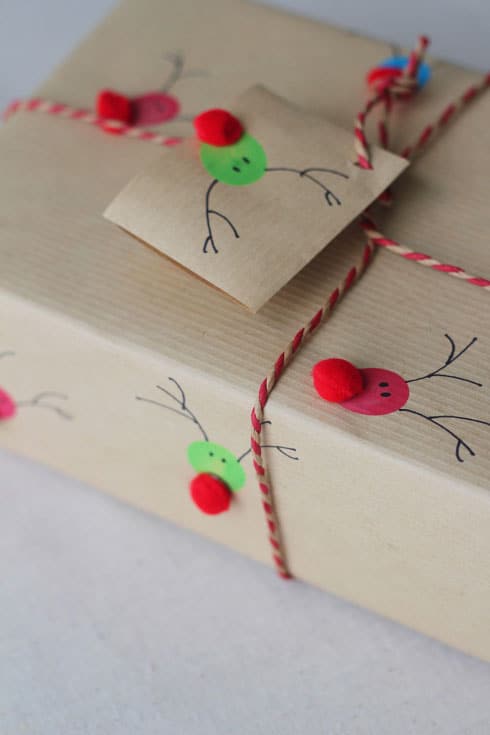 Reindeer Wrap (via Splash of Something) Use your kid's fingerprints to make these adorable jolly reindeers.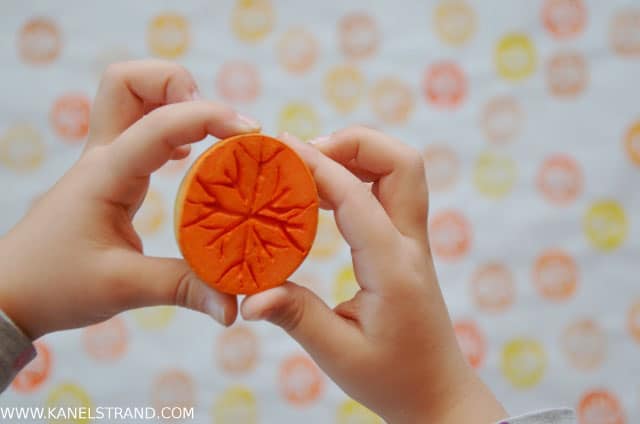 Potato Stamped Gift Wrap (via Kanelstrand) Using nothing more than a potato, make simple designs to give plain gift wrap a festive touch.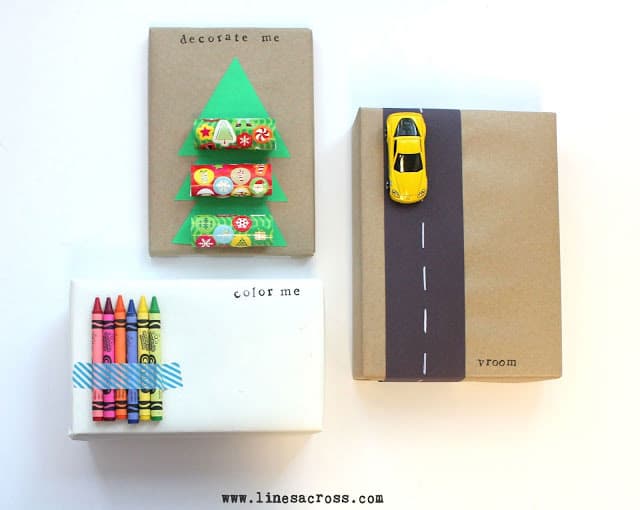 Interactive Gift Wrap (via Lines Across) Love these awesome ideas for engaging kids with their gift wrapping – it's almost like getting a double present!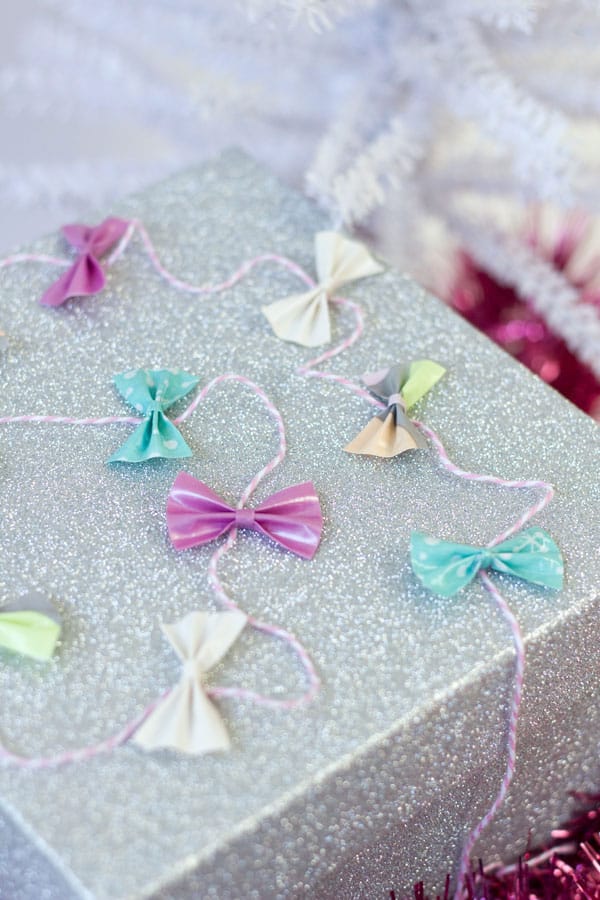 Duct Tape Bows (via Studio DIY) Cute mini bows cleverly made from duct tape dress up even the plainest packages.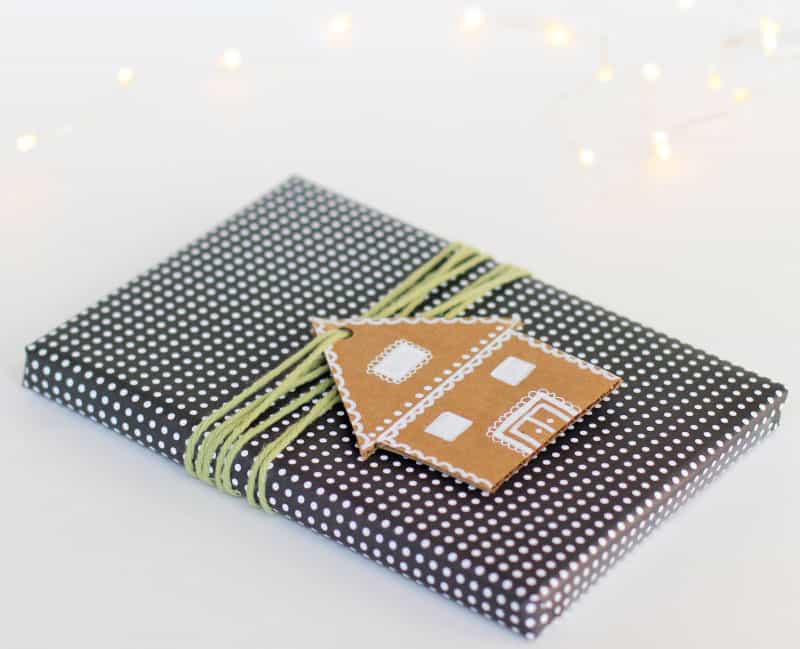 Cardboard Gingerbread Tags (via Warm Hot Chocolate) A fun recycled gift tag project that kids will love decorating.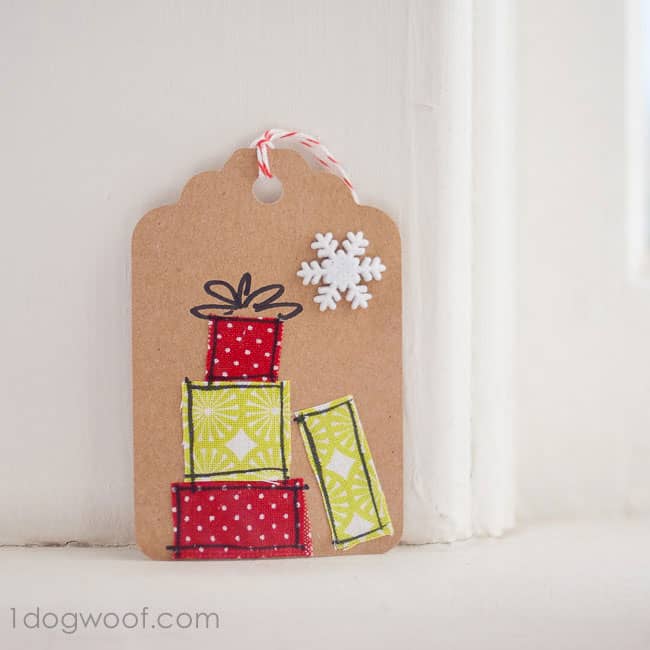 Fabric Gift Tag (via 1 Dog Woof) A simple way to dress up a plain gift tag by using scraps of fabric which kids can outline as presents.
Take a look here for more creative holiday ideas for kids.