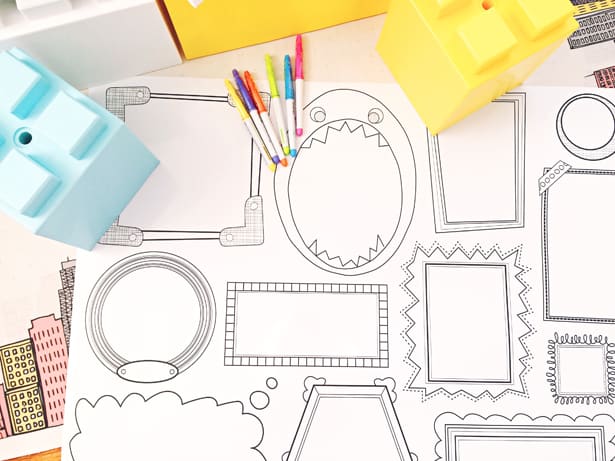 We're thrilled to announce the launch of our new online shop and brand, Plaeful. Our creative Erasable Frames Wall Decal is the first product launched with more to come. Based off one of our most popular DIYs, we've created an easy way for kids to doodle and draw on a whim. The best part is you can erase and start over! Using washable markers, kids can wipe off their designs and draw again.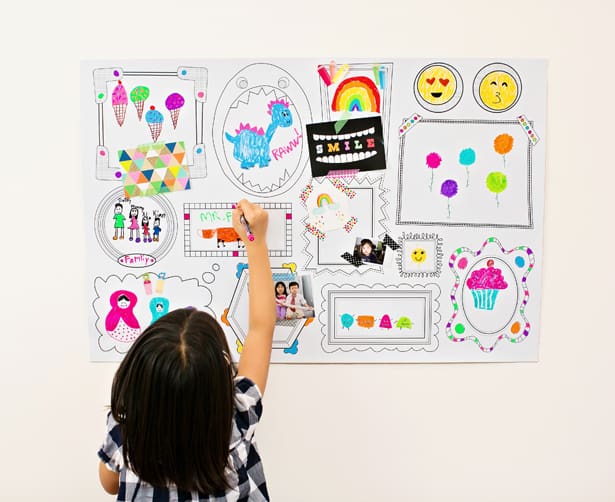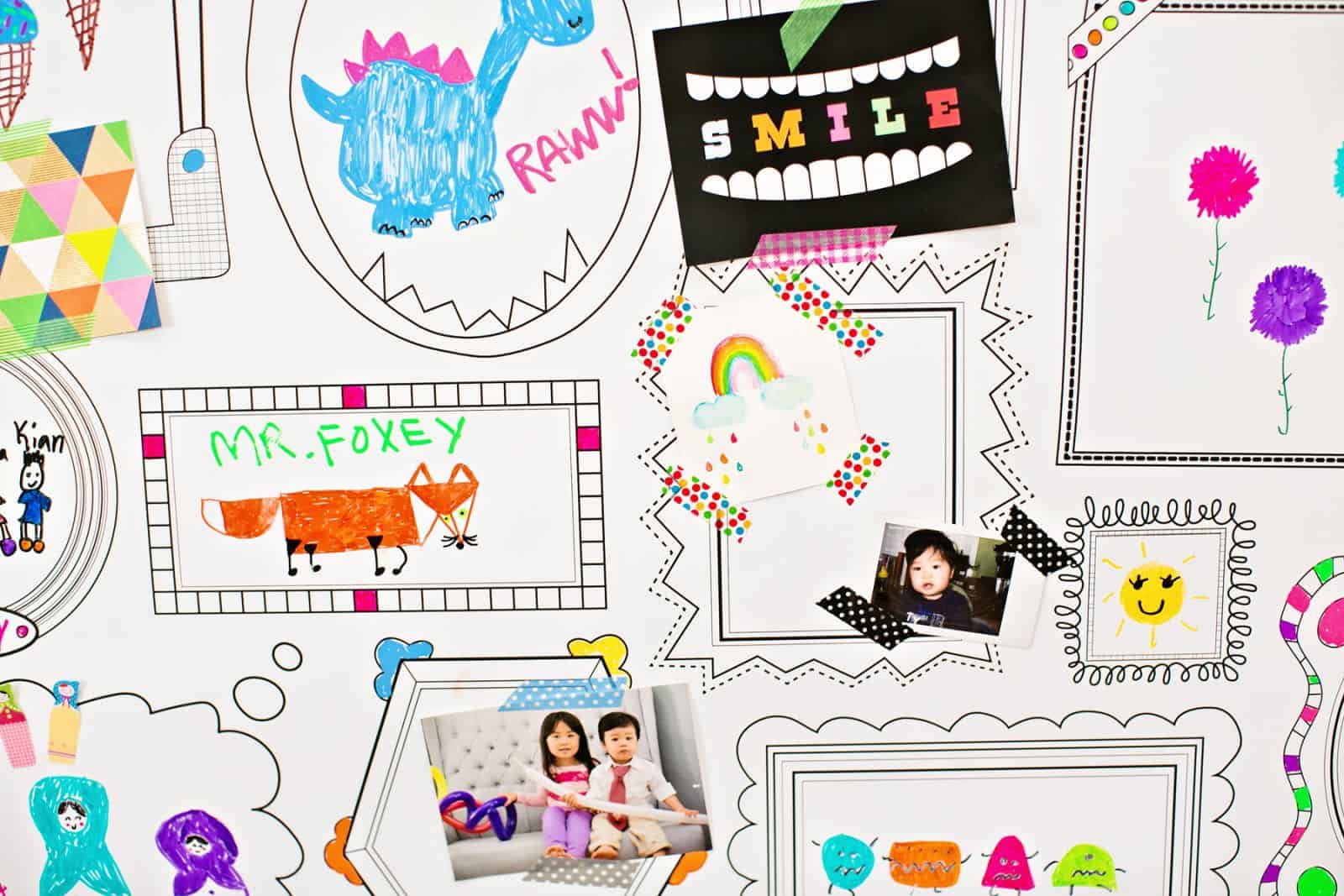 You might be wondering, its it a frame, sticker, or wallpaper? All of the above, actually. It's the only time you'll say it's okay to draw on the walls!
Our kids have been having a blast picking up markers and drawing when the mood strikes. It's an "effortless" way to keep kids creating daily. Put one up in the kids room and see their friends gravitate to the wall on playdates (we've seen this first-hand with ours). Or keep one in the kitchen to keep the kids doodling while you make dinner. We have one there and it's an awesome busy activity when you need some space.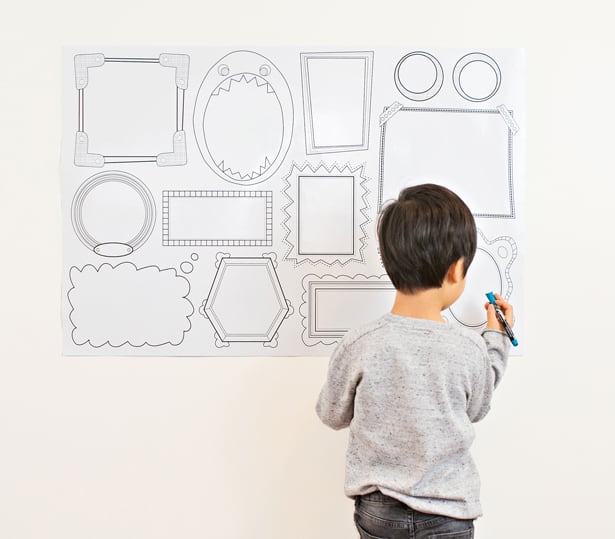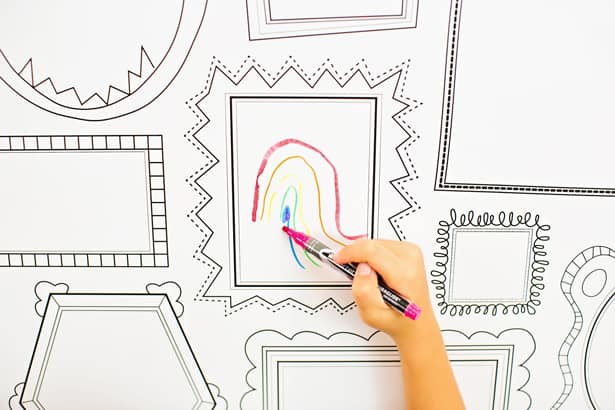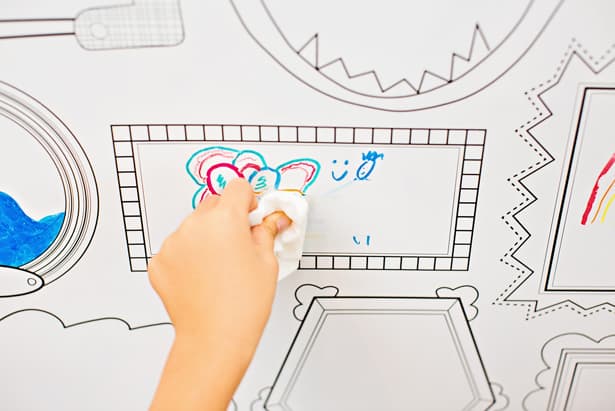 The decal is decently large, sized 3 feet wide x 2 feet tall, and comes with whimsical frames to invite creativity. Use with washable or wet erase markers. Simply wipe off with a damp cloth to remove and draw over. Comes with peel and stick backing to hang on the wall, or use the 4 removable sticky tabs included and keep backing intact. Read our FAQ here for more info and list of recommended art materials. Printed locally in the U.S.A in the San Francisco Bay Area.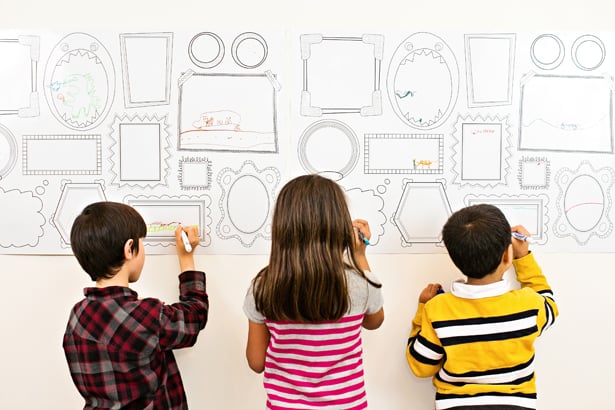 You can also place a couple of decals side by side if you have a large wall. These would be great for birthday parties or special events. Have each child draw or write a special message to the birthday child!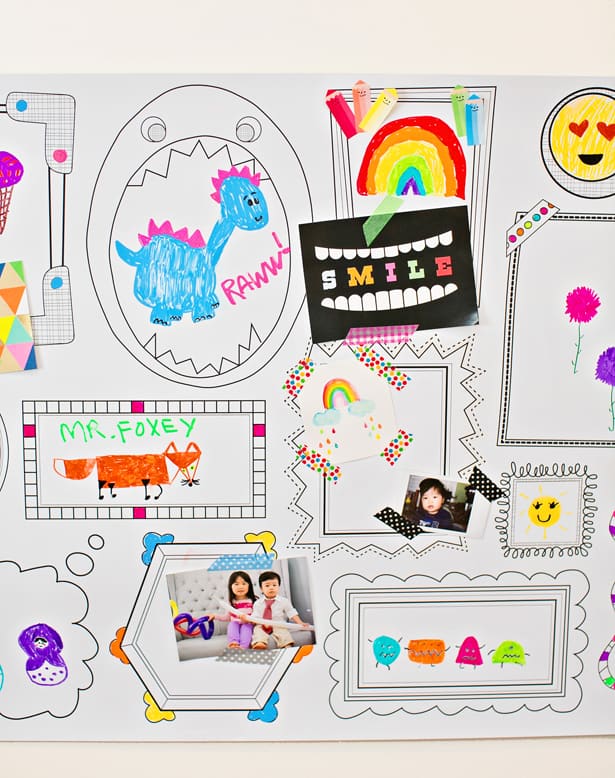 We also love taping up notes, cards and photos on it to turn it into a bright and colorful bulletin board.
Visit Plaeful's online shop for more info and photos.
P.S. There's still plenty of time to get it for Christmas. Use code HAPPY at checkout to get free shipping in the U.S. through 12/31/15.