Follow us on Instagram for more fun ideas for kids!
Watch the video below to see the X-ACTO crayon sharpener in action. Make sure to subscribe to our YouTube channel for more fun videos!
If you or your kids use a lot of crayons this is the best crayon sharpener you can find! Plus we share easy tips to sharpen without breakage.
Do you find your kids constantly breaking crayons due to coloring often? It's awesome that they are such creative little artists but that often means you're left with broken or nubby crayons to sharpen time and again! We have tried several kinds of crayon sharpeners in the past and find that that the X-ACTO Crayon Pro Electric Crayon Sharpener is hands-down the best crayon sharpener on the market. Yes, it is on the steep side in terms of price, but if you have a large household of kids who crayon often, run a preschool, or need a lot of crayons sharpened for any reason this electric one is the way to go!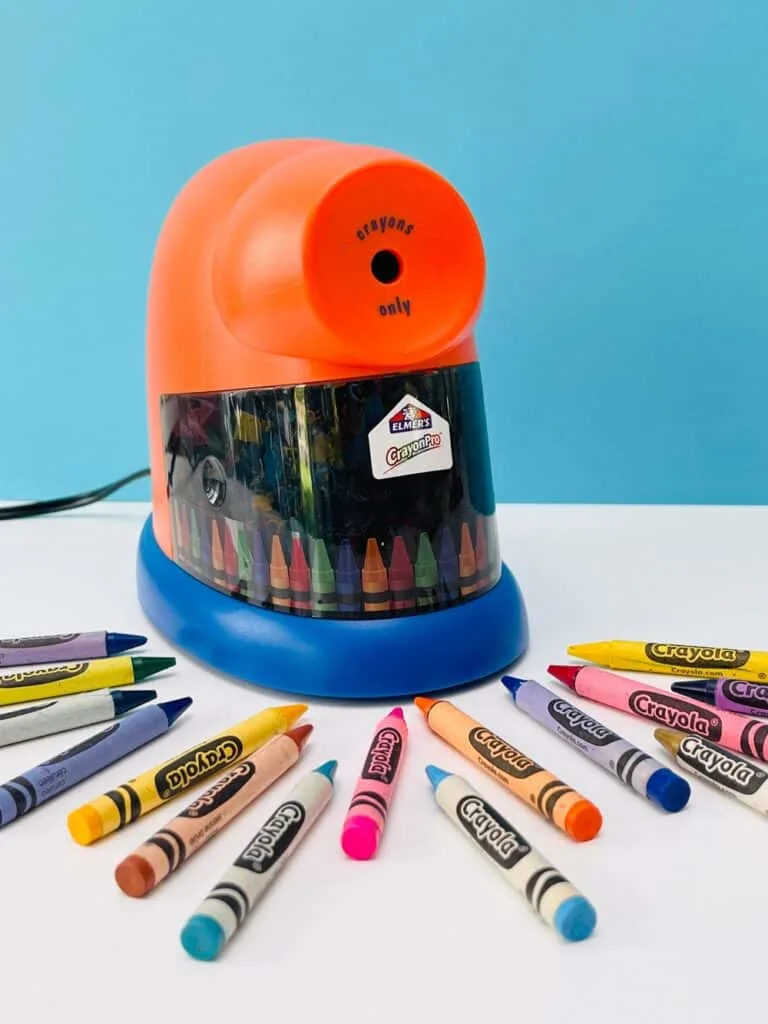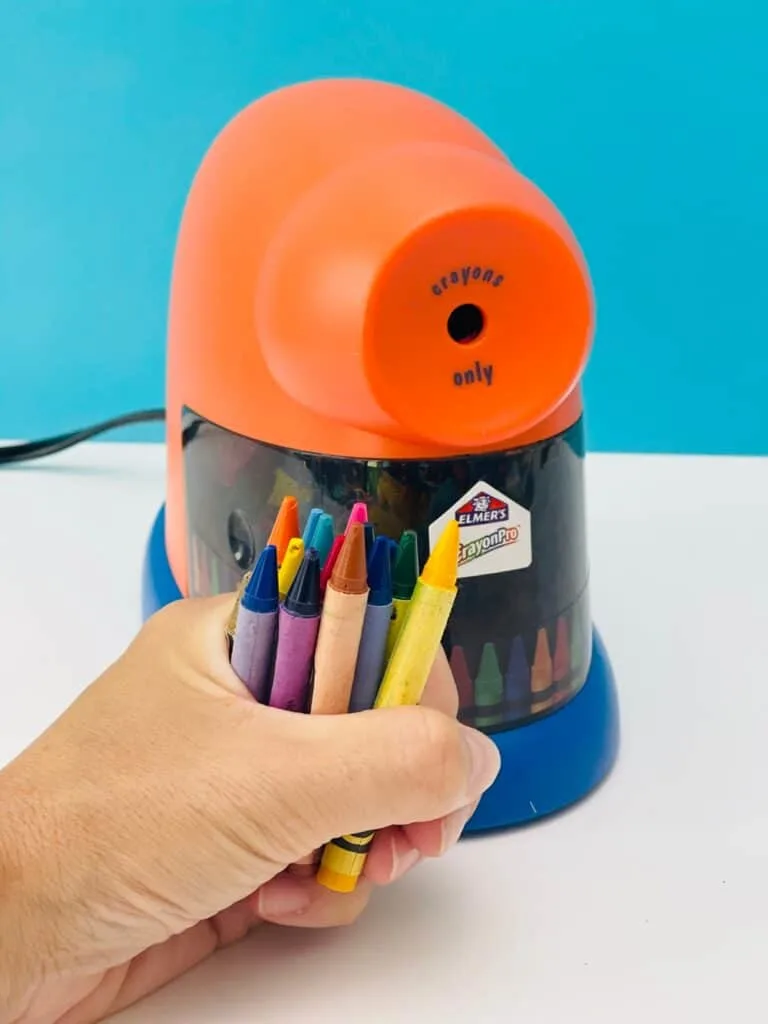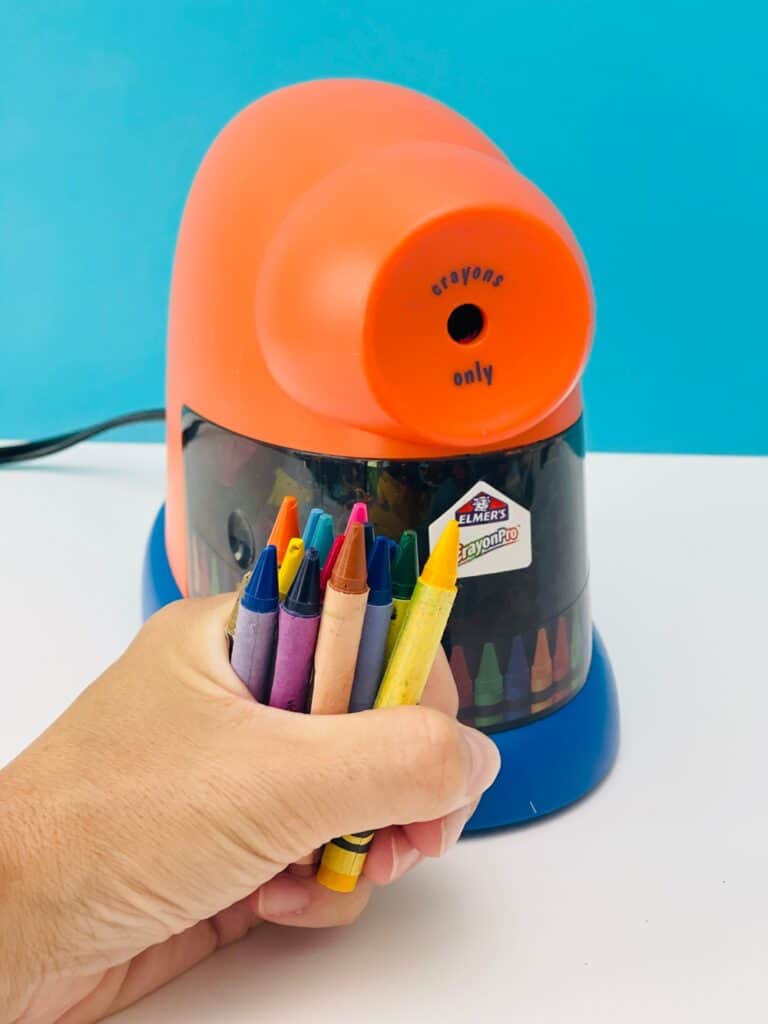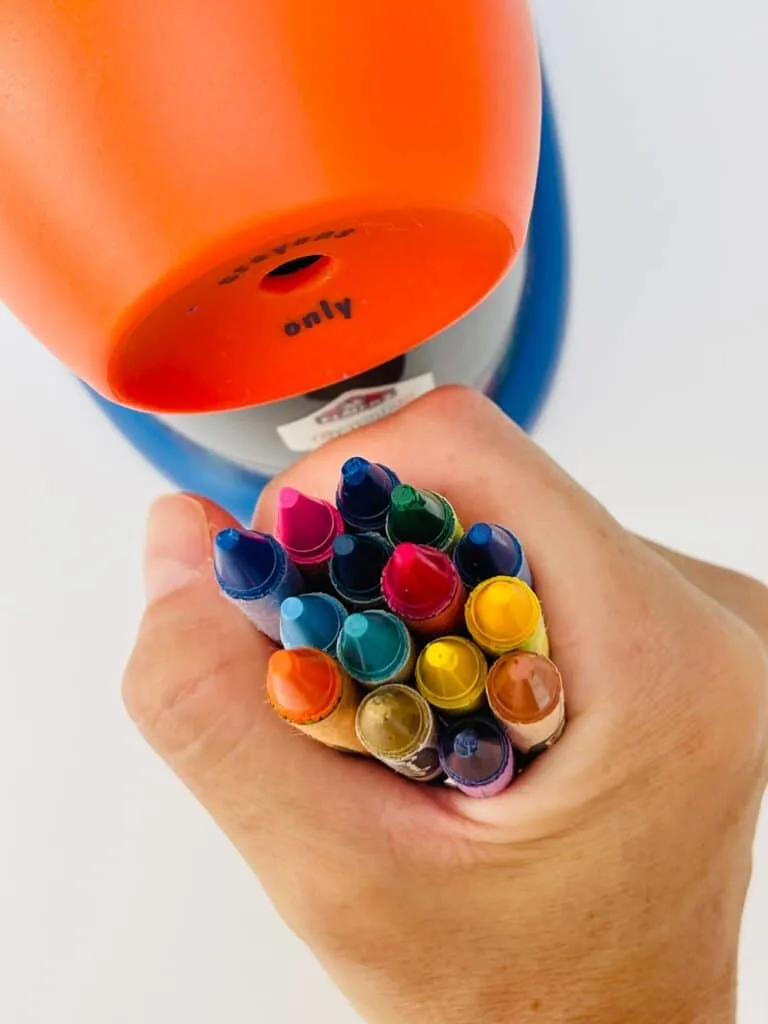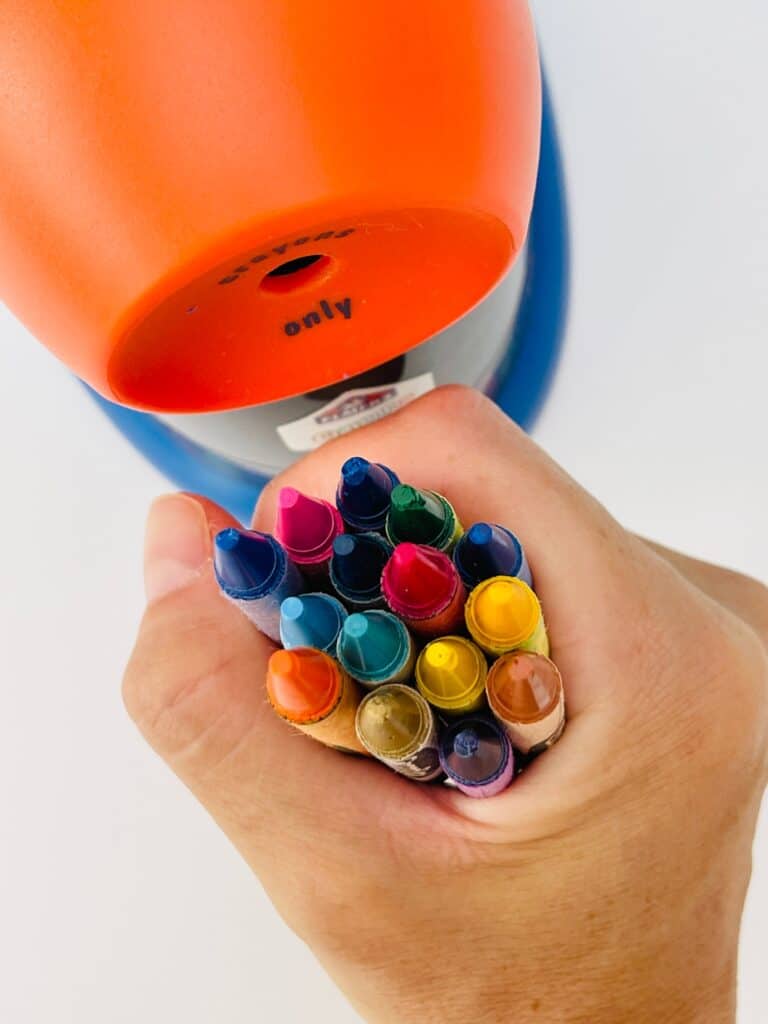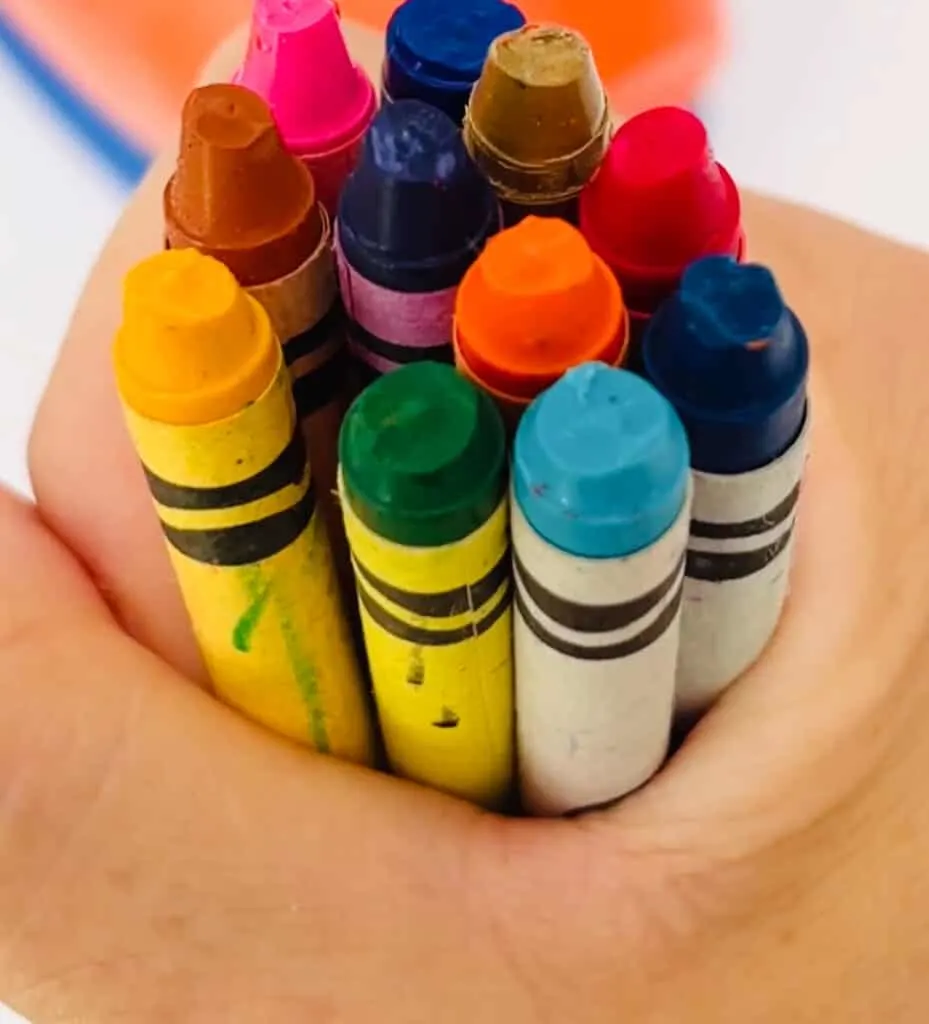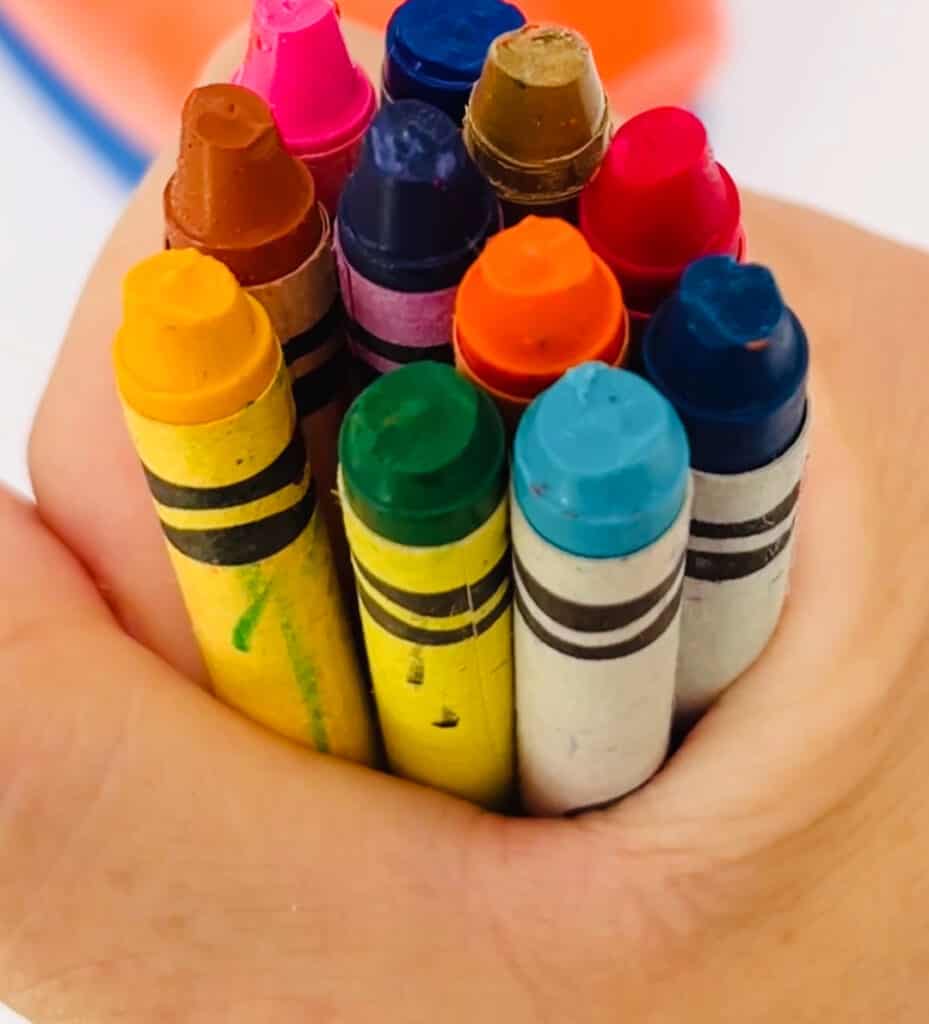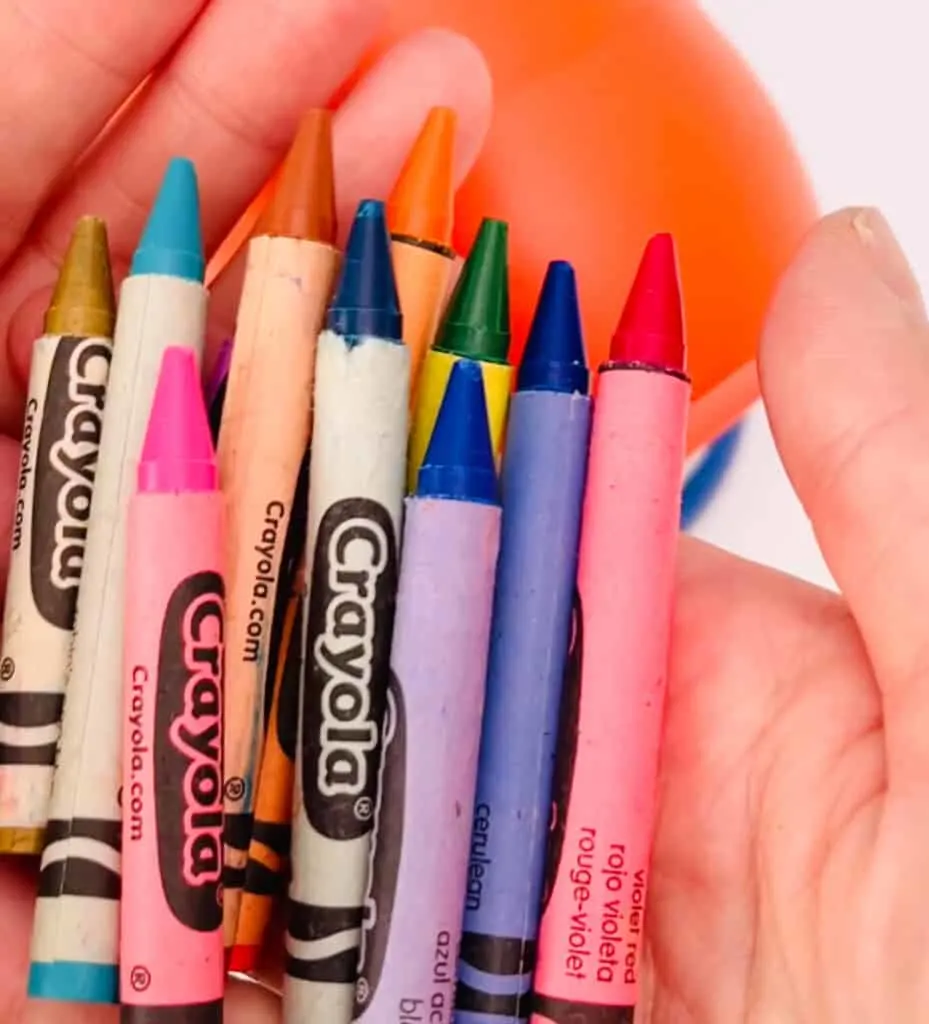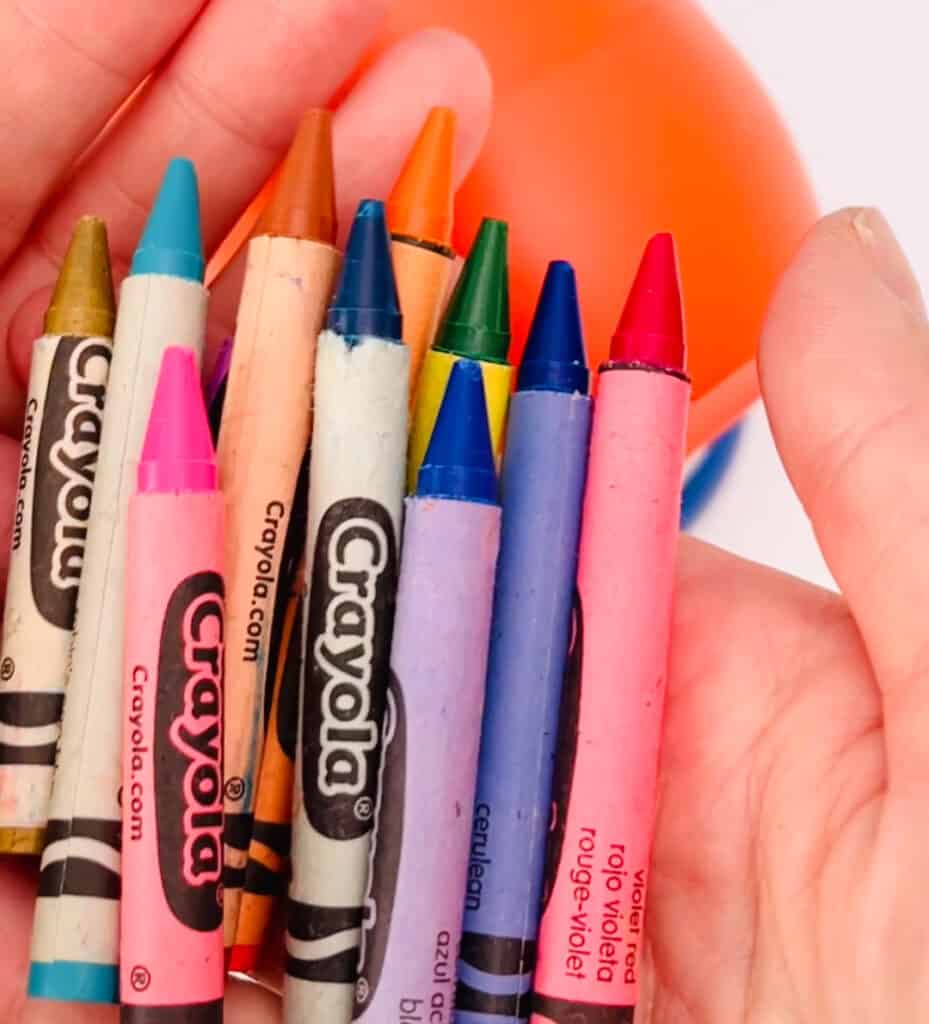 What we like about the
X-ACTO Crayon Pro Electric Crayon Sharpener
The X-ACTO Crayon Pro Electric Crayon Sharpener is the best crayon sharpener we've tried in the market. First, most crayon sharpeners are manual and this one is electric so that gives it an edge already. Electric sharpening means faster precision. This sharpener will sharpen crayons back to their original shape without breaking them. This is thanks to the unique cutting mechanism integrated into the design of this sharpener. This machine has a blade that only cuts crayons and not paper or other items, which helps keep your crayons in top condition for coloring use. Furthermore, this product includes an extra blade cartridge and a convenient cleaning brush to be used after each sharpening. Finally, it automatically peels back crayons' paper covers (more about that below).
Tips On How To Use This Electric Crayon Sharpener
Before we made the investment to buy the X-ACTO electric crayon sharpener we read the reviews and tested some theories out. Here are some tips:
Yes, the manufacturer states you don't have to peel back the paper crayon covers but some of the reviews state that over time, the papers will jam and break off the crayons. So we did peel back some of the paper and had no issues. We also did not want paper in our crayon shavings because we love making melted crayon art. If you are intending to use the crayon shavings for arts and crafts definitely peel the paper back!
Another tip to help prevent breakage while sharpening is freezing the crayons beforehand! More on that below!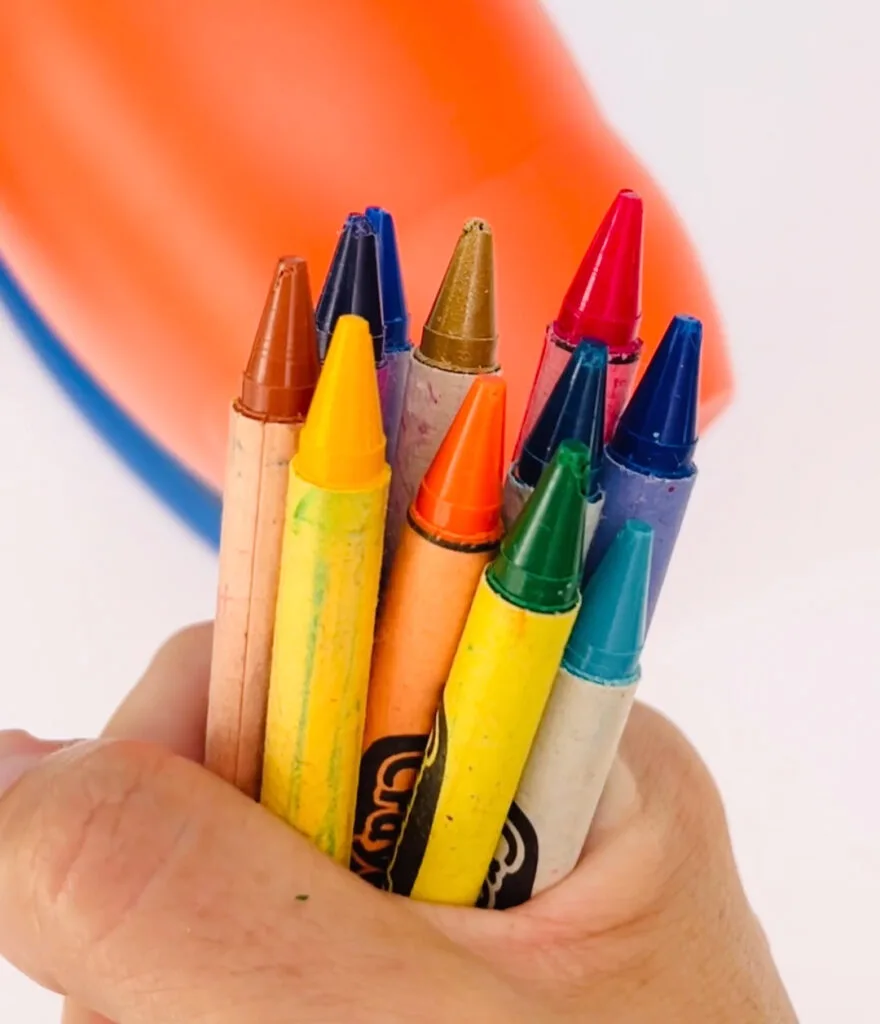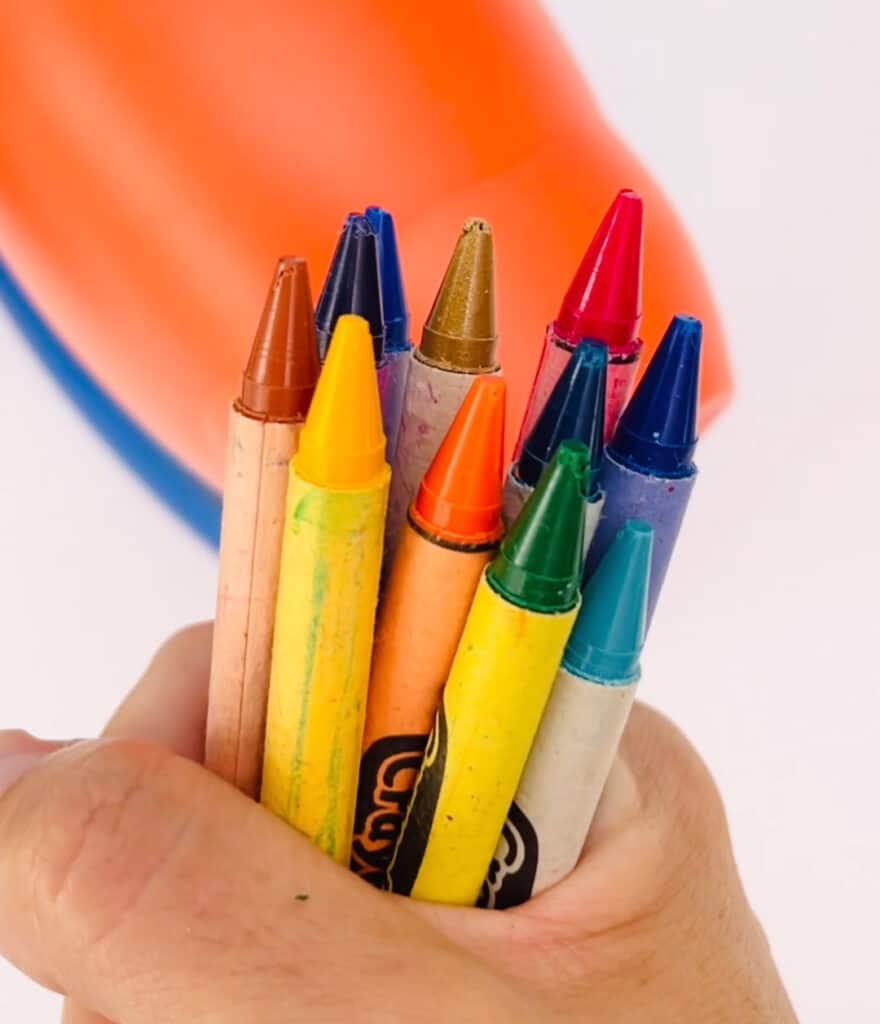 Freezing Crayons Before Sharpening Is An Easy Crayon Hack To Prevent Them From Breaking
Okay we got this genius crayon hack from the multiple reviews that swear by it!
Amazon eviewer Steven S states: "After reading all the good and bad reviews, I decided to buy it and try it. I did what someone else here said in their review. FREEZE THE CRAYONS FIRST. That made a big difference. I sharpened over 200 crayons the first day. I only had tips break off of three and I had to take the blades out to clear those out. You need to freeze the crayons. Then slowly but firmly grip the crayon and insert into the hole. It will start sharpening and you keep pushing the crayon into the hole until it is fully sharpened. You will know when it reaches that point. Hold the crayon firmly. If you let it spin, it will probably break and you will have to clean it out. When you need to clear the blades or empty the crayon shreds, you really want to do that outside and over a trash can. It will make a BIG mess. Compared to the little sharpener in the bottom of a crayon box, this is way better. Yes you will have some break and have to take it apart to clean. But this is significantly faster and better than any manual crayon sharpener. It is probably not for kids to use as they may not grip the crayons tightly or apply the best pressure to keep them from breaking. Overall, I am happy and now my daughter can color again with what looks like new crayons. That's all that matters to me."
All we did was simply placed our crayons in a baking tray in the freezer for 24 hours. Then we tested how they did against non-frozen crayons. The frozen crayons overall led to a smoother finish and tip. Some of the non-frozen crayons had jagged tips. We didn't test hundreds of crayons so didn't experience breakage but some of the reviewers say that over time if you don't freeze, the crayons WILL break more frequently and jam your electric crayon sharpener.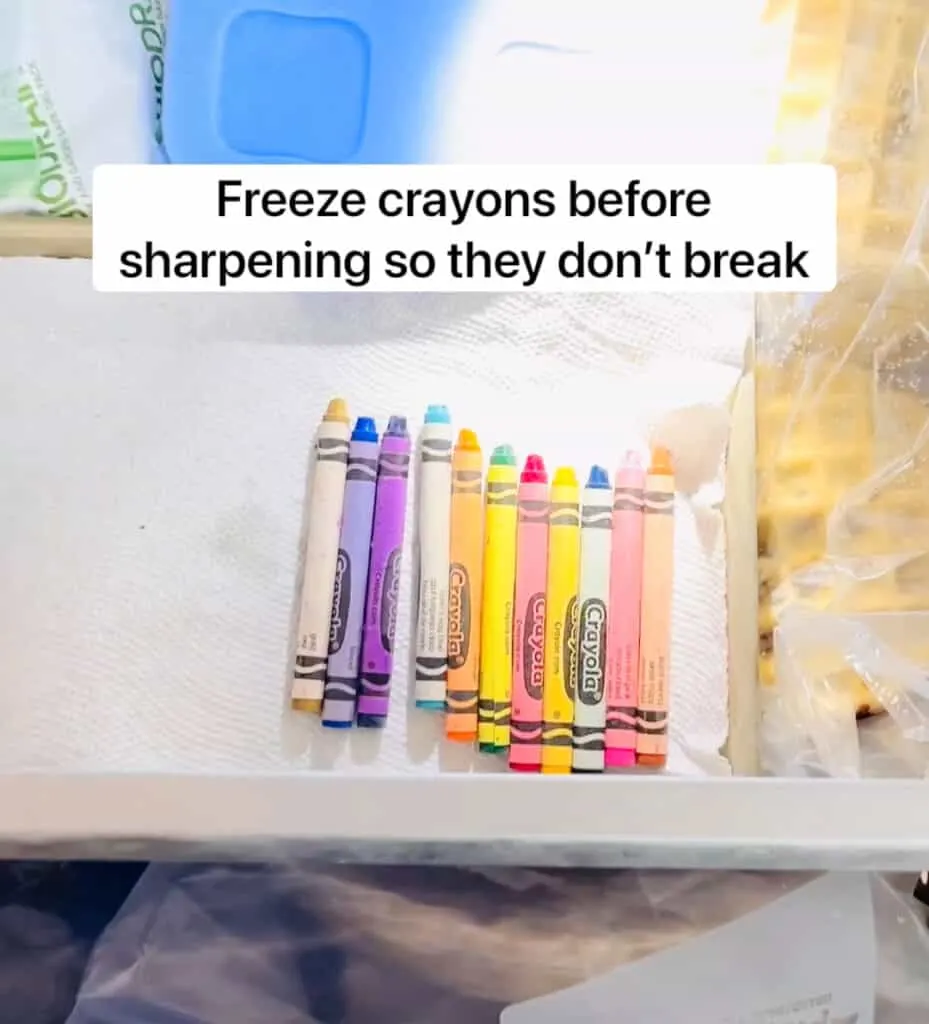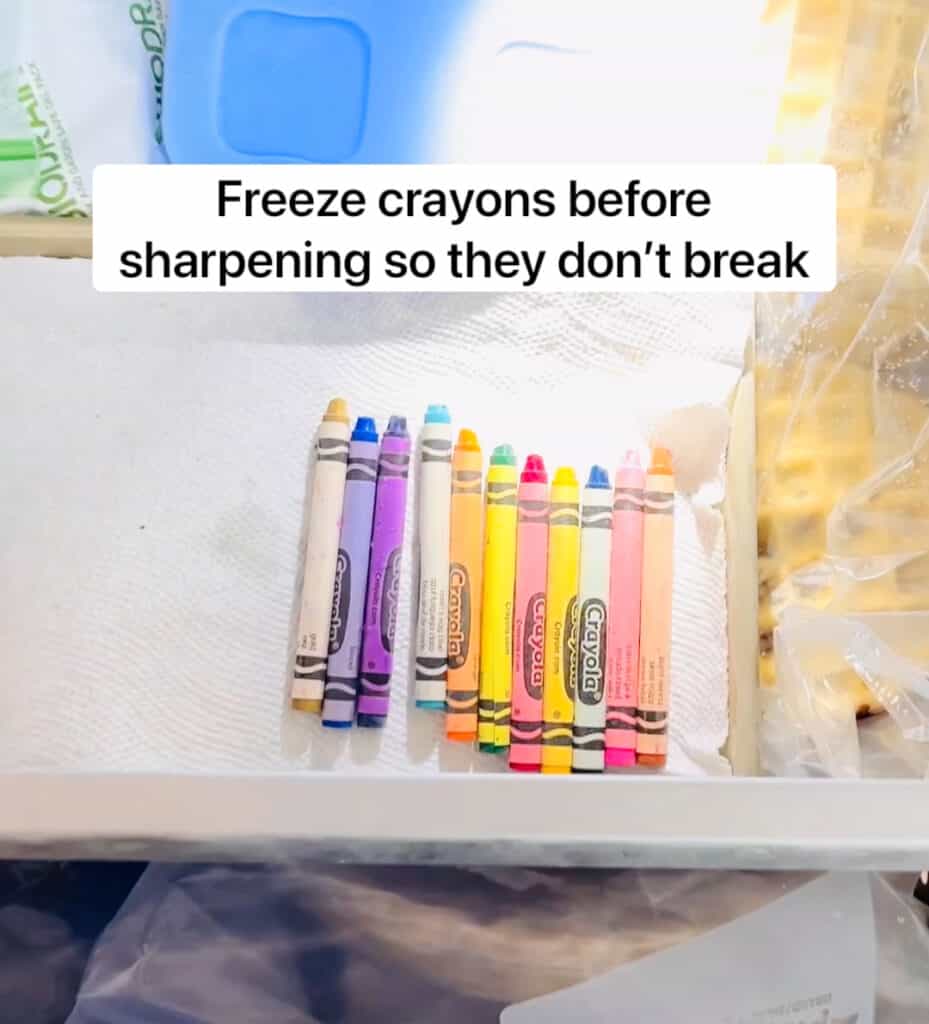 What to do with your crayon shavings when you are done
As we mentioned, you can make beautiful melted crayon art! You can also cut these into cute shapes or cards, make butterflies or rainbows. Or melted crayon wrapping paper!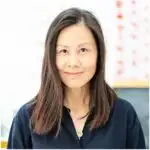 Agnes Hsu is a mom of three and has been inspiring parents and kids to get creative with easy activities and family friendly recipes for over 10 years. She shares her love for creative play and kids food to her 2MM+ followers online. Agnes' commitment to playful learning and kindness has not only raised funds for charity but also earned features in prestigious nationwide publications.