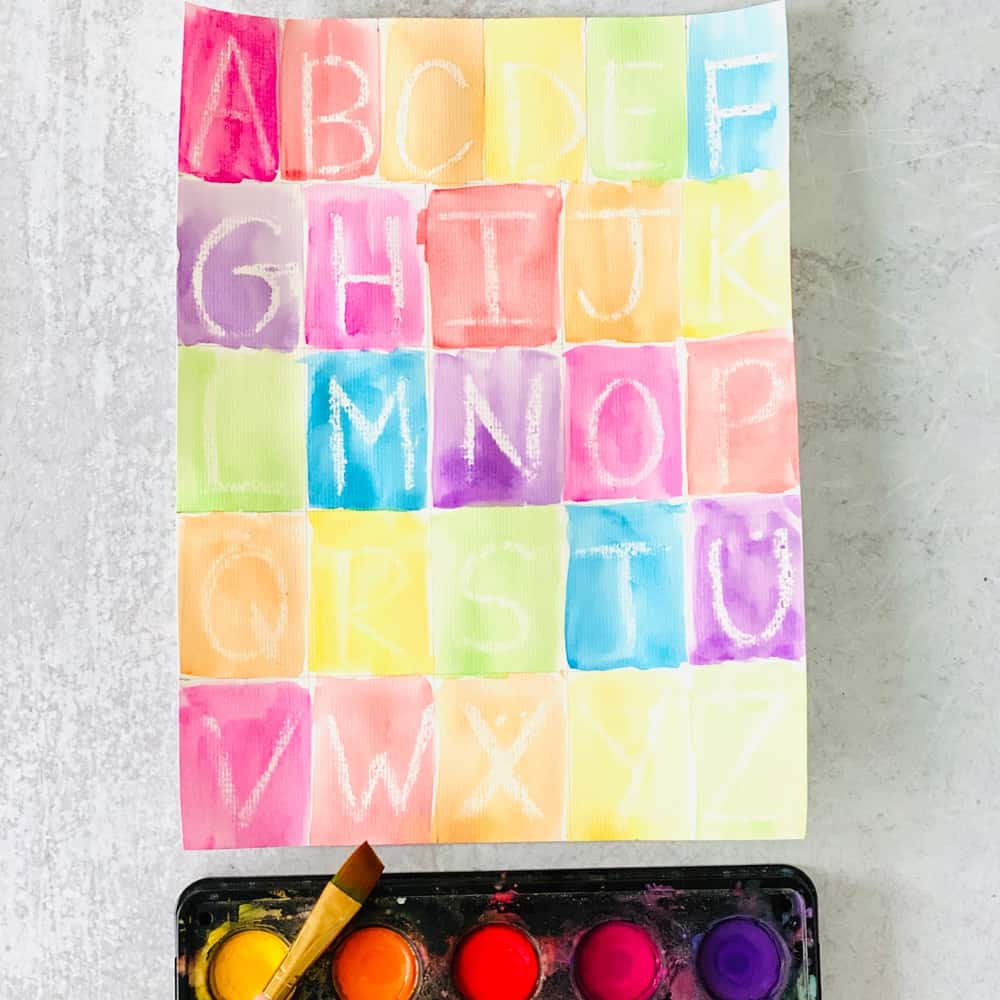 Follow us on Instagram for more fun ideas for kids!
Watch the video below to see this creative Alphabet Crayon Resist in action. Make sure to subscribe to our YouTube channel for more fun videos!
This Alphabet Crayon Resist activity is a fun letter learning and ABC activity for kids combining a fun art project!
My preschooler is all about learning his ABC's lately and so I set up this fun Alphabet Crayon Resist activity for him to practice learning his letters. I first saw this on @LittlePlaySchool's Instagram over year ago but and saved it to do with my son when he became older.
I love the idea of combining a fun art project with learning! Crayon resist isn't a new concept we've tried it before. But we loved trying out this new twist revealing alphabet letters. Afterwards it becomes a fun art print to frame and hang up!
You can easily adapt this activity by showing off upper and lower case letters. You can also combine some color learning by pointing out watercolors used.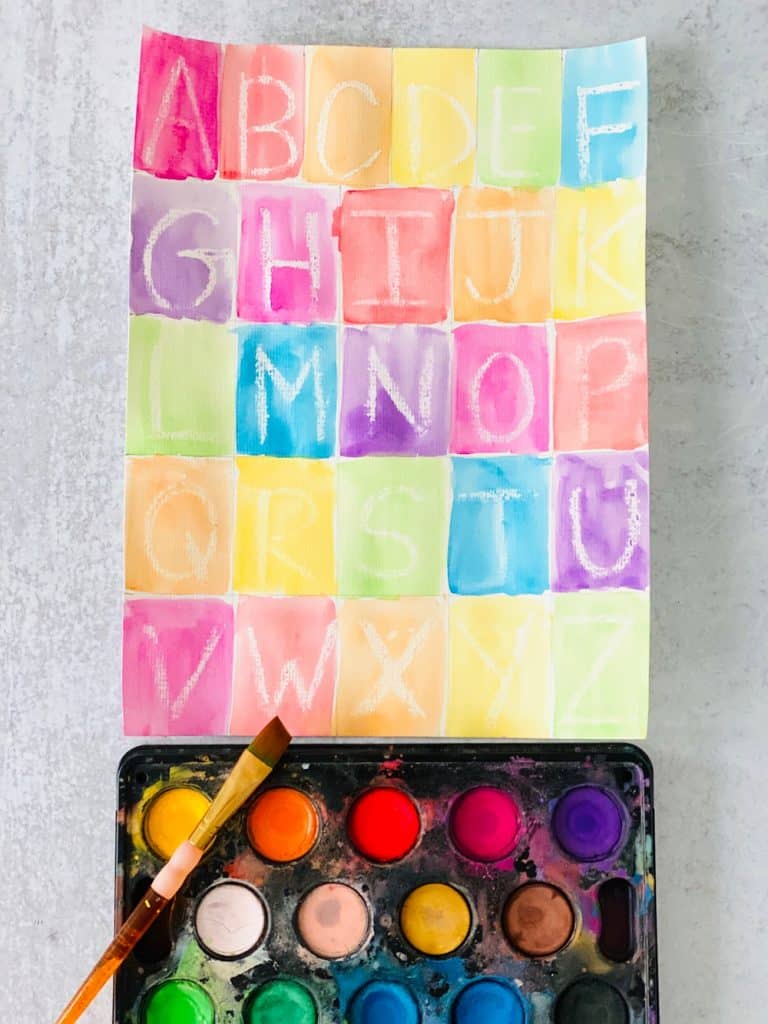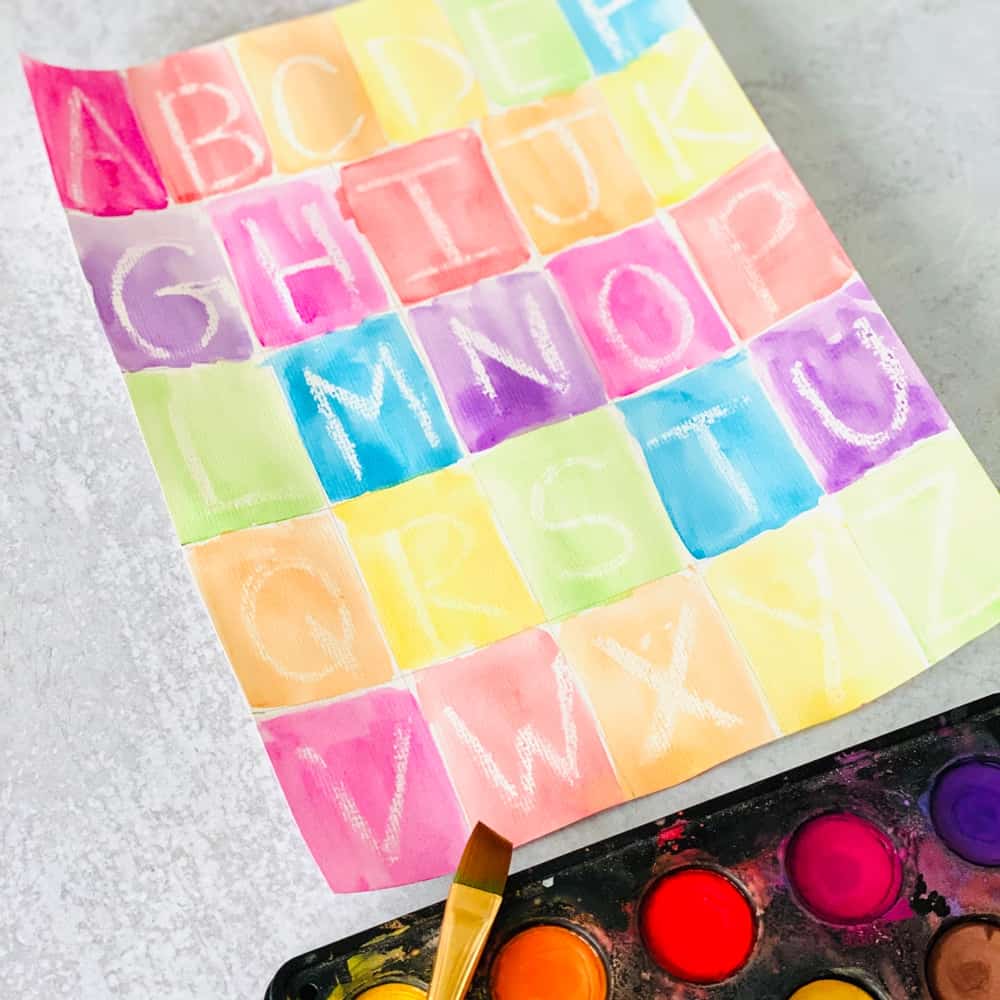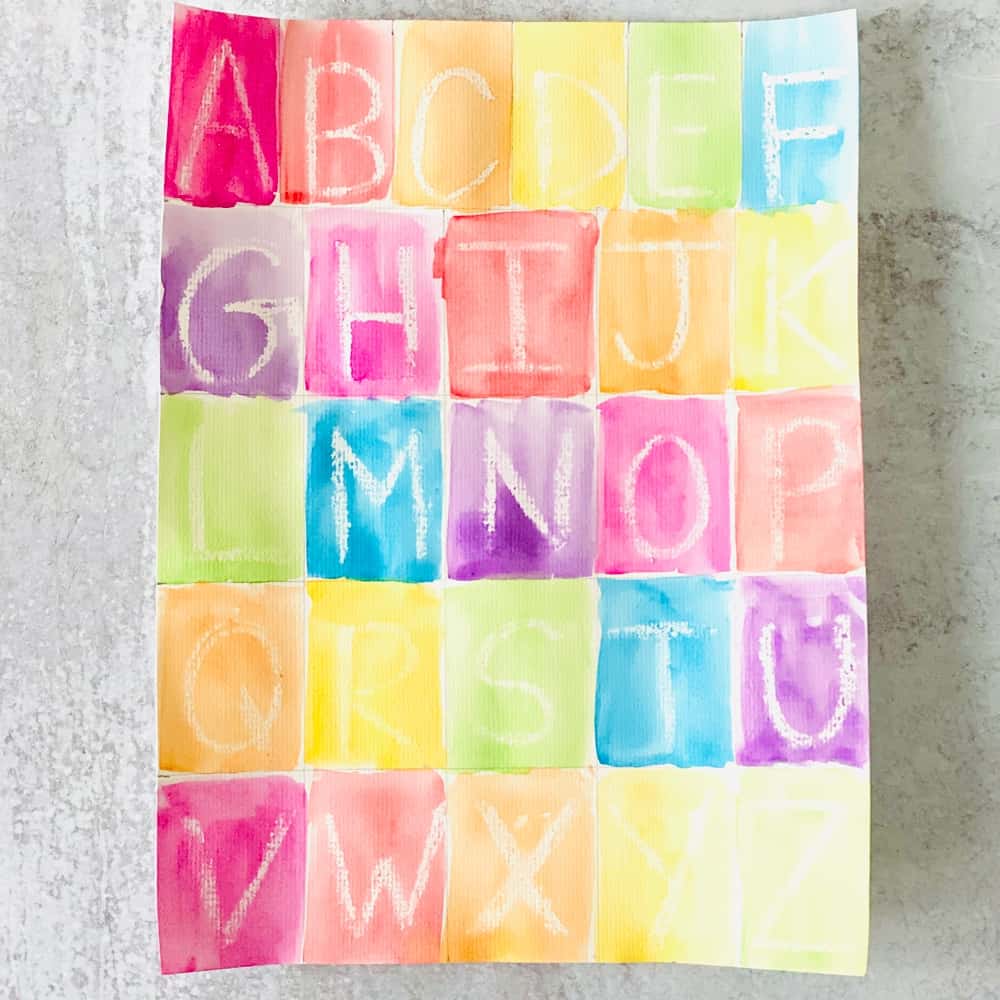 Does the type of crayon matter for white crayon resist art?
We found that yes it does matter! The more inexpensive Crayola white markers did not work well for us as you have to press over the letters more than a couple of times to make sure they are revealed. They were too thin and broke easily.
We actually did some research and found these white crayons to be best for crayon resist. We love the durability of these white crayons for pressing down hard multiple times on paper and not breaking!
You can also try using oil pastels if you have those around.
Alphabet Crayon Resist – MATERIALS:
Ruler

Pencil

Cup of water

Paint brush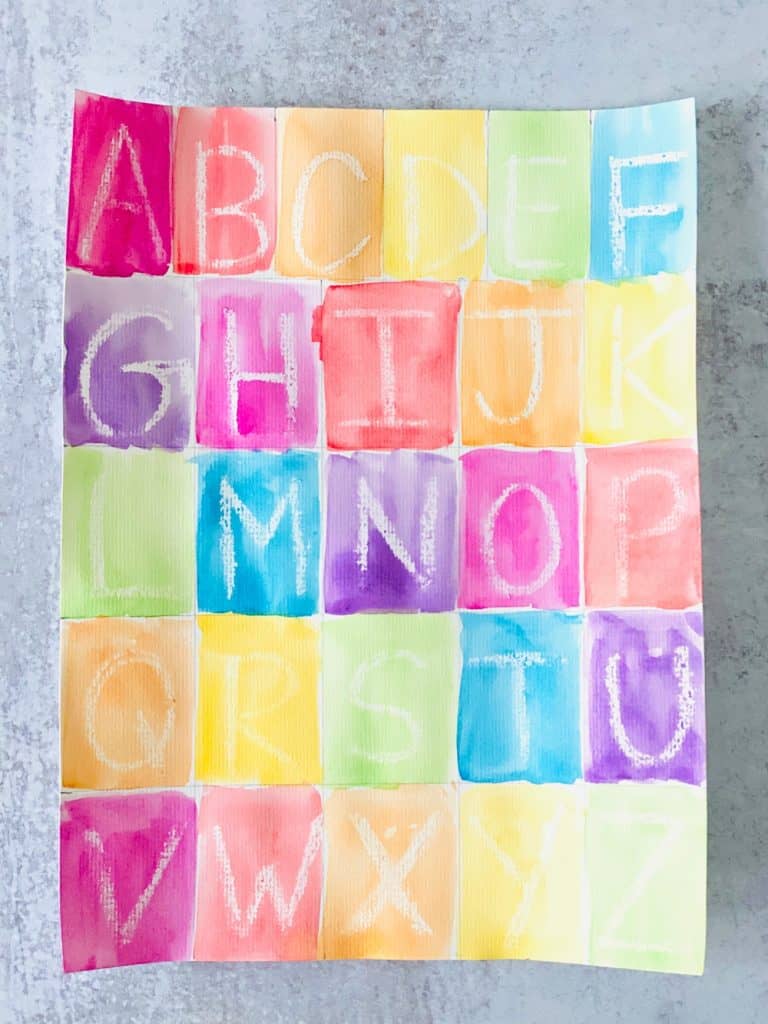 INSTRUCTIONS:
Step 1. Using a pencil and ruler, measure out your paper into 5 even rows (lightly outline using your pencil). For the bottom 4 rows, divide into 5 columns. The first row has 6 letters so you'll need to divide into 6 rows.
Step 2. Using your white crayon, write the alphabet down, one letter per square. Press at last 3-4 times over the letter so the reveal will be clear.
Step 3. Have a cup of water ready and dip your paint brush inside. Then dip into the color you would like to start painting with.
Step 4. Brush the color lightly over the first letter. Note the more watery and diluted your paint, the better to show the reveal. The darker and more concentrated your watercolor the harder it will be to see the white resist letters pop through.
Step 5. Repeat for the next letters, diluting your brush in water each time before dipping into a color.
When your painting is dried, encourage your child to point to the letters and read them aloud. Or set up some letter learning activities.
You Might Also Like