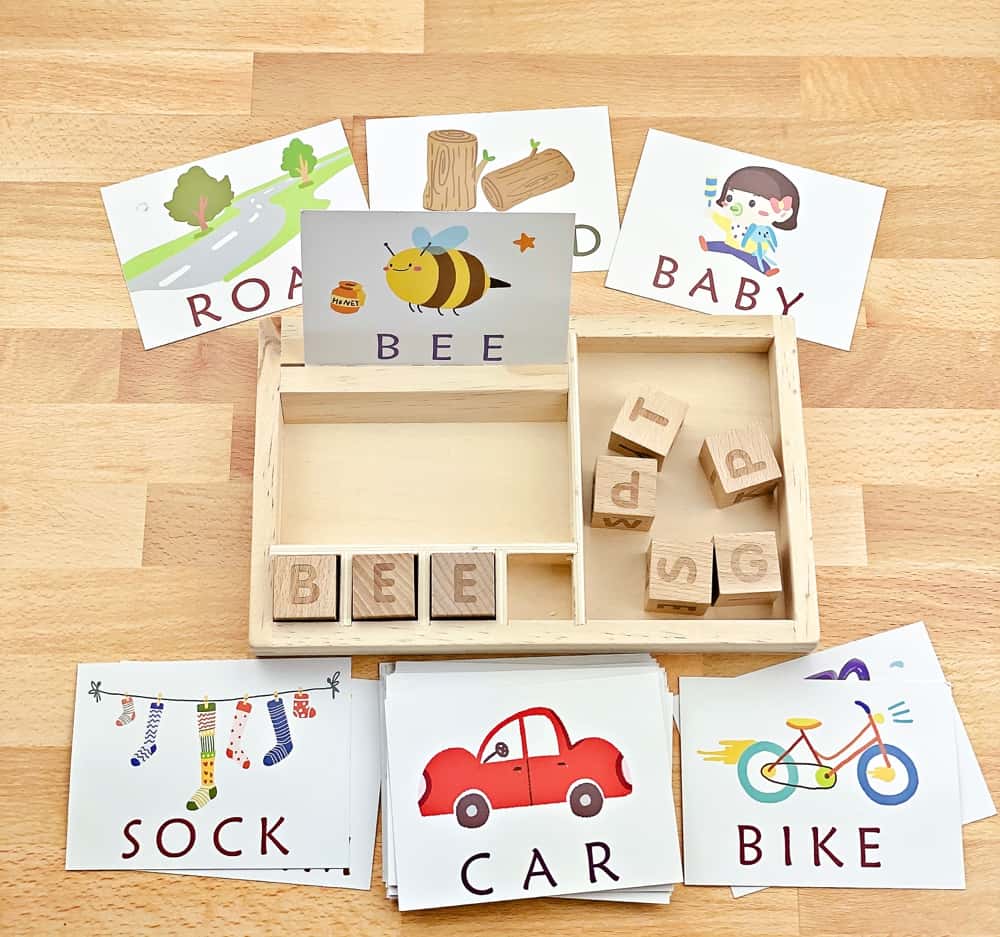 By using this site, you agree to our Terms of Use. This post may contain affiliate links. Read our disclosure policy.
Follow us on Instagram for more fun ideas for kids!
Watch the video below to see this fun Montessori Letter Word Matching Game in action. Make sure to subscribe to our YouTube channel for more fun videos!'
This Montessori Letter Word Matching Game is a fun learning toy for preschoolers to learn letter recognition and words.
What we love most about this
fun learning toy
is that it's so user-friendly for the kids. It's made of sturdy materials with blocks that are the perfect size for small hands.
That way when they're using them, they are working on their
fine-motor skills
and confidence as well. Imagine how excited they'll be when they start to spell out those words for the first time!
Our youngest child played with this toy for a very long time. He loved to see the pictures, and then turn the blocks over and over trying to find the matching letter. It's such a great activity that really keeps them engaged the entire time.
If you're looking for a simple addition to your home that will work on your child's sight words and spelling, this Montessori Letter Word Matching Game is a perfect choice. There's no time like the present to take their reading and spelling to the next level.