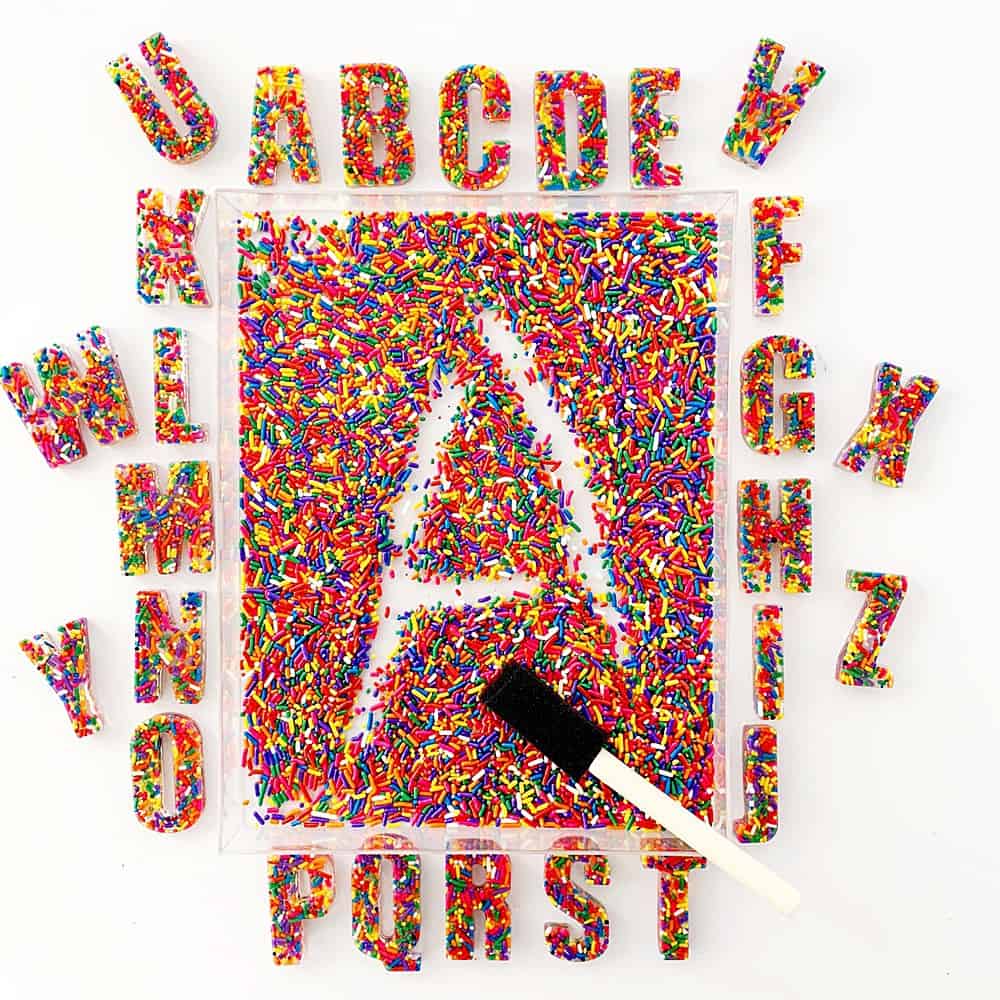 Sprinkle Letters Alphabet Writing Tray
Follow us on Instagram for more fun ideas for kids!
Scroll all the way down to watch the video below to see this fun Sprinkle Letters Alphabet Writing Tray in action. Make sure to subscribe to our YouTube channel for more fun videos!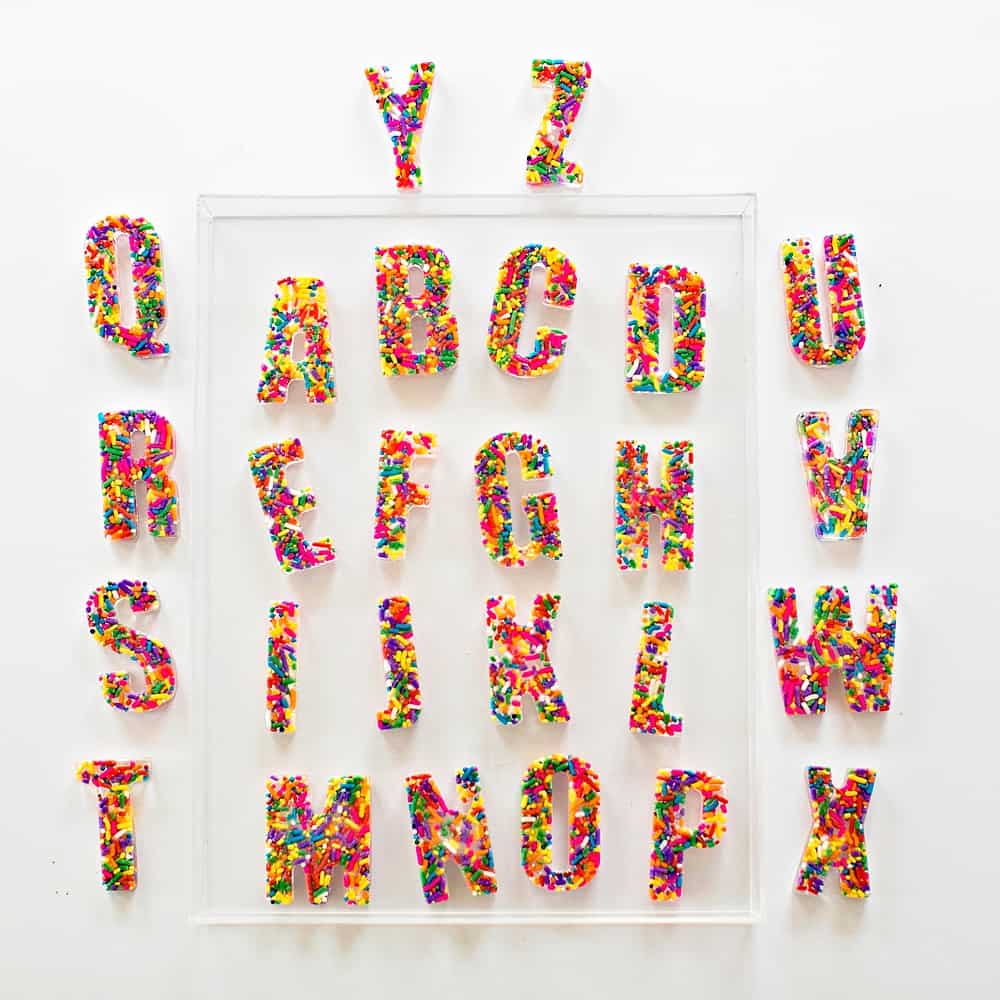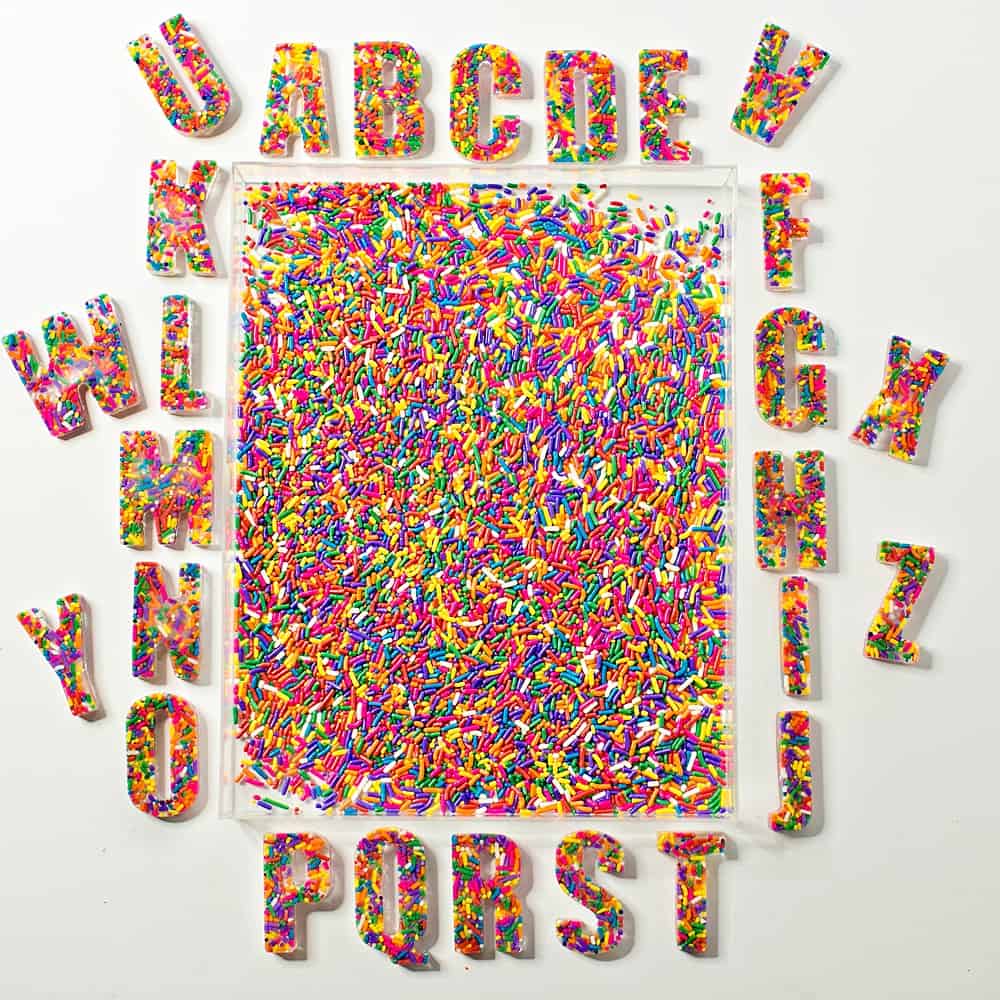 What kid doesn't like sprinkles? They're fun, colorful and are cause for celebration! Inject a little delight into your kids' ABC learning routine with these colorful sprinkle letters. We all don't like when sprinkles fall everywhere, so not to worry, these sprinkles are incased in clear, glossy resin that's hardened to keep the sprinkles in.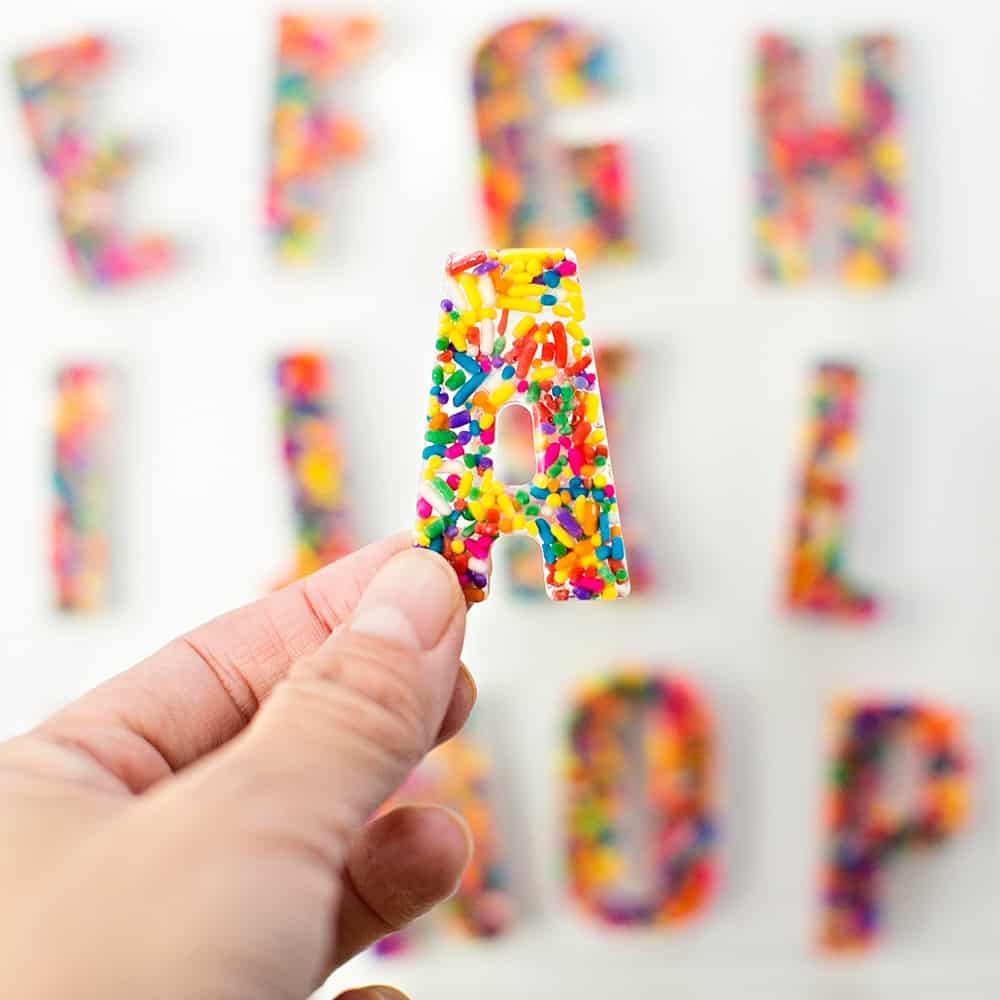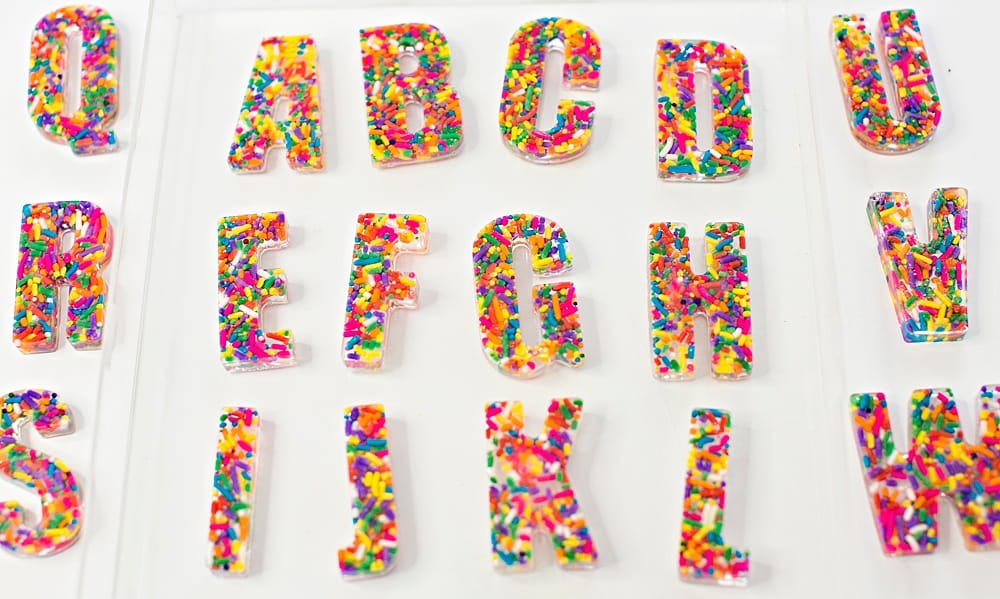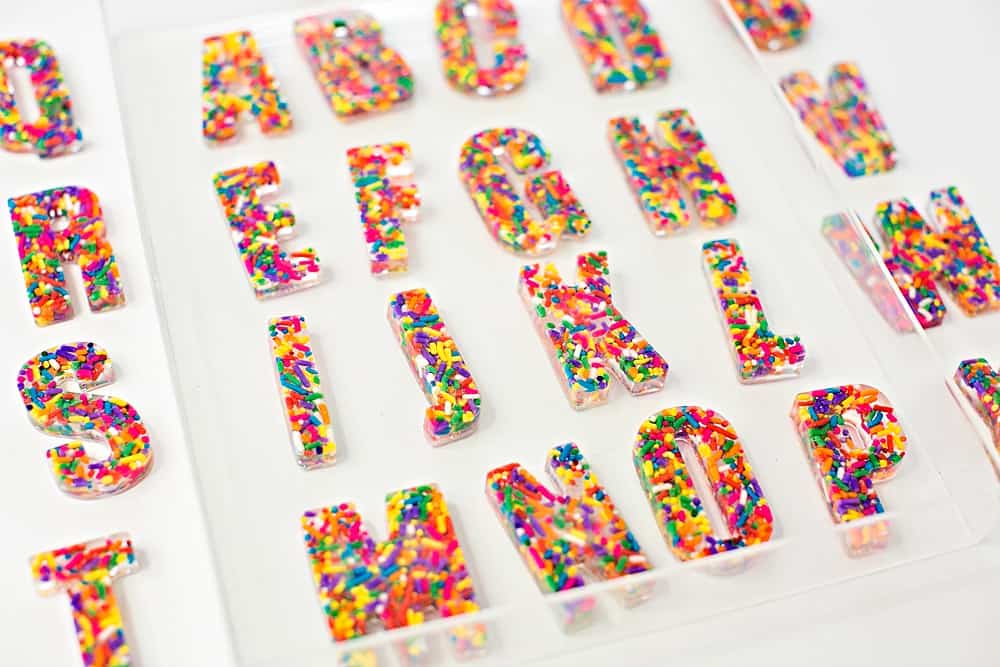 You can get these good-sized letters (each measure about 1 – 1.5 inches) over on Happi Crafts, a virtual colorful playground of oozing, rainbow sensory fun themed kits and items for kids.
We got our letters with a writing tray which comes with reusable sprinkles you can fill the tray with, and a foam brush to practice letter writing. Shake the sprinkles and start writing again!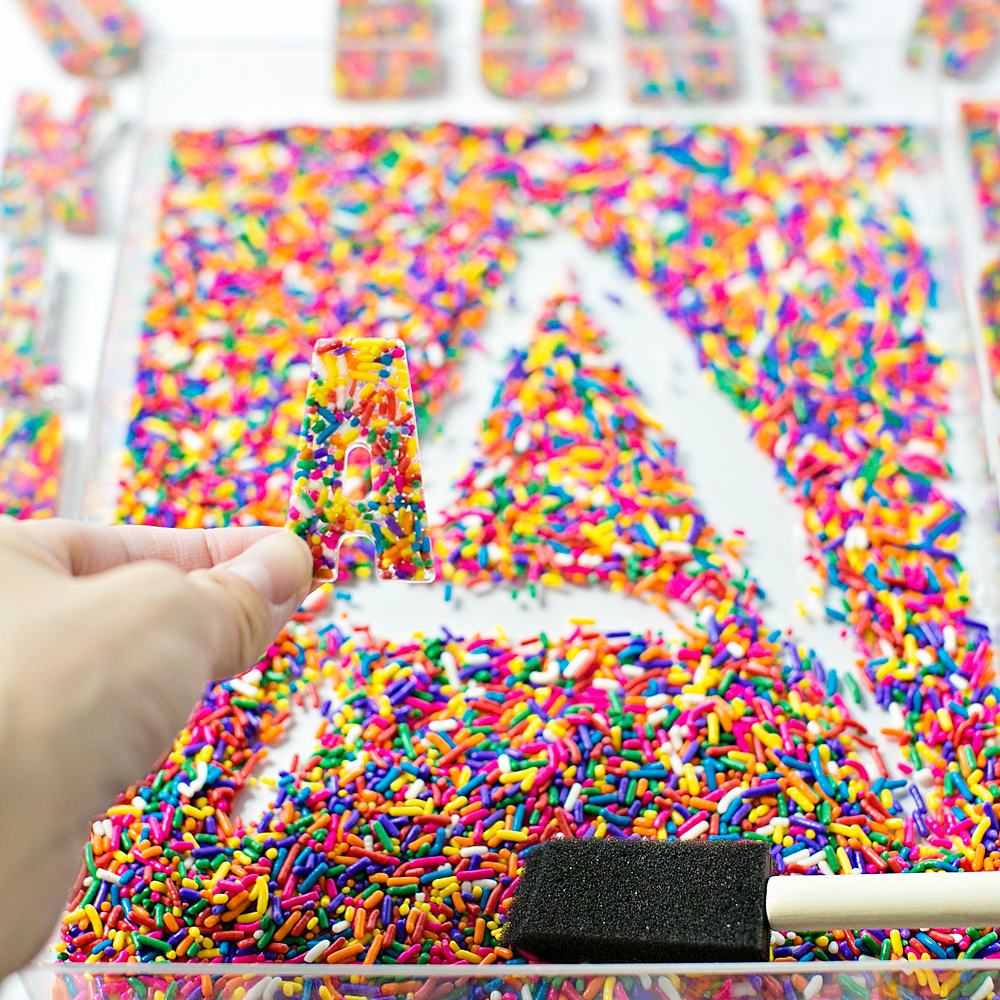 Creative founder of Happi Crafts and mom of two, Roshelle, whom we first found via her colorful Instagram, tells us a bit about her handmade process for creating these cool resin letters:
"The letters are handmade by me and take about 2 days from start to finish to fully cure. First I start off lining some letter moulds with the perfect amount of sprinkles. Then I hand mix resin in small batches and mix it with the sprinkles at the right temperature so the sprinkles don't melt or lose color (it's actually really similar to baking).
Then I torch the resin with something that looks like a flamethrower to pop any bubbles that I see in the resin. After that I play the waiting game for around 2 days and keep the letters in a special temperature controlled room until they cure. Once that's done, I pop them out, inspect EVERY single one for any bubbles or rough edges. Then I use a nail file to sand each letter."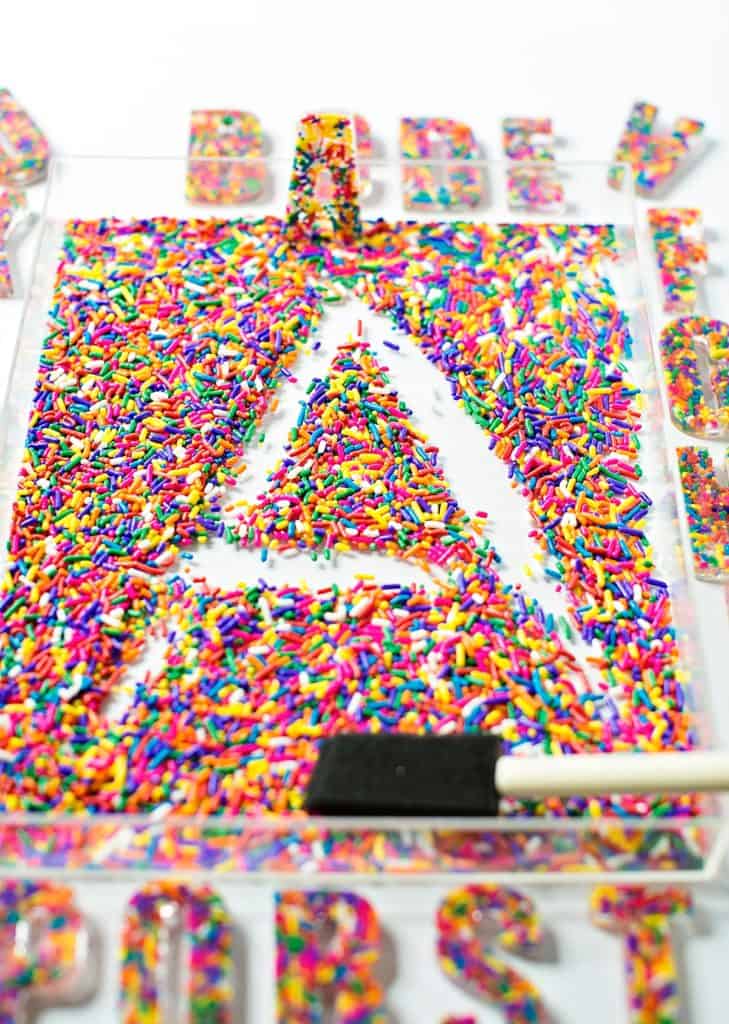 If that doesn't sound like a labor of love I don't know what is. I feel extra good supporting handmade makers, but also moms who are passionate about inspiring creativity with kids!
These letters are great for letter writing, but also as fun sensory bin items or bath toys (they're water and heat resistant).
Learn more about Happi Crafts and shop their colorful array of sensory fun.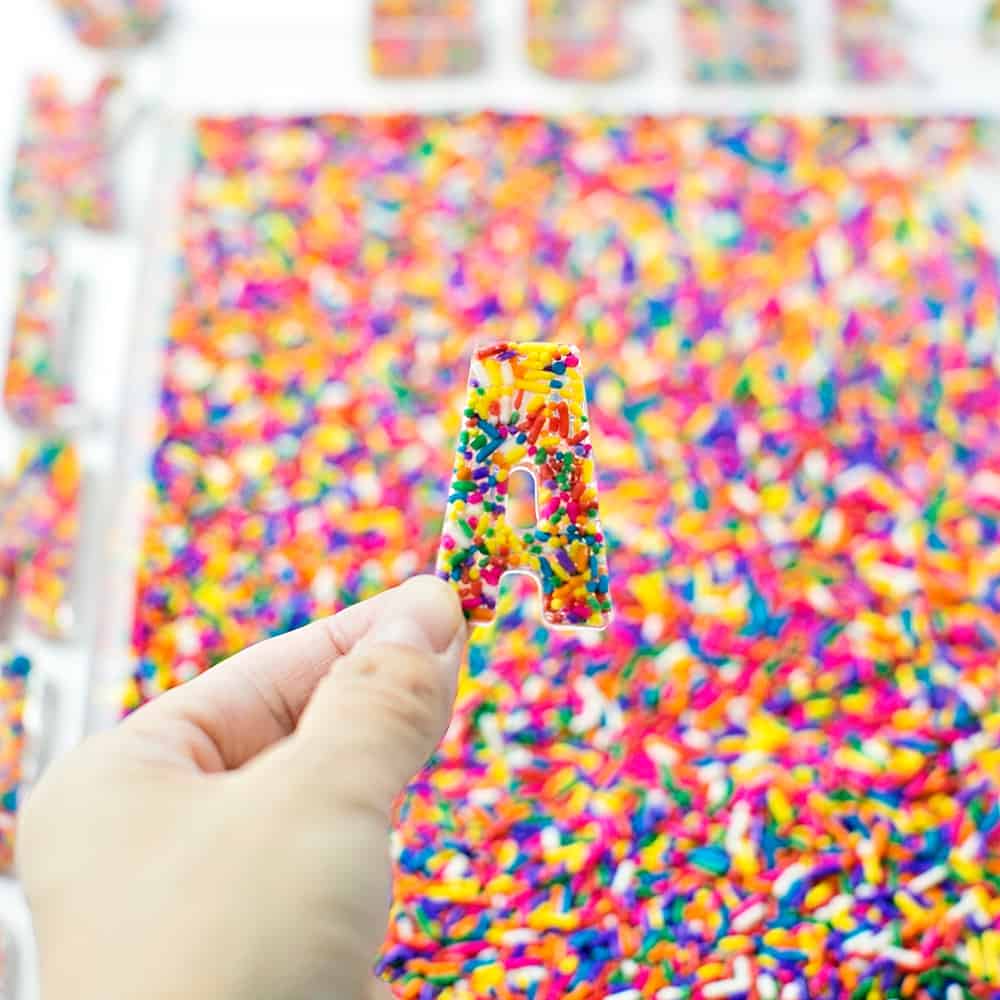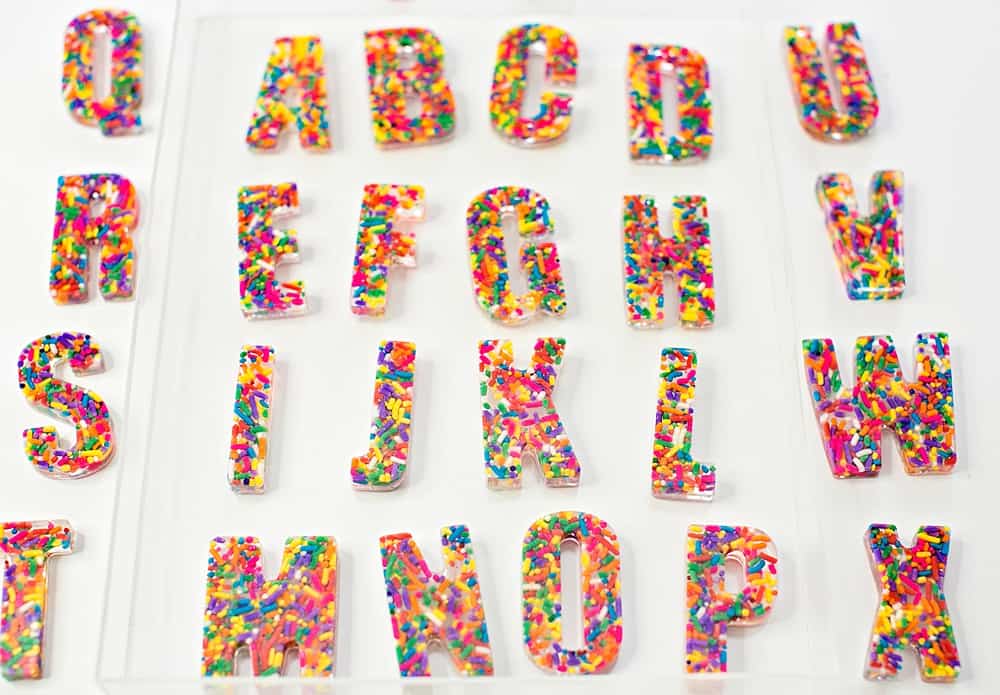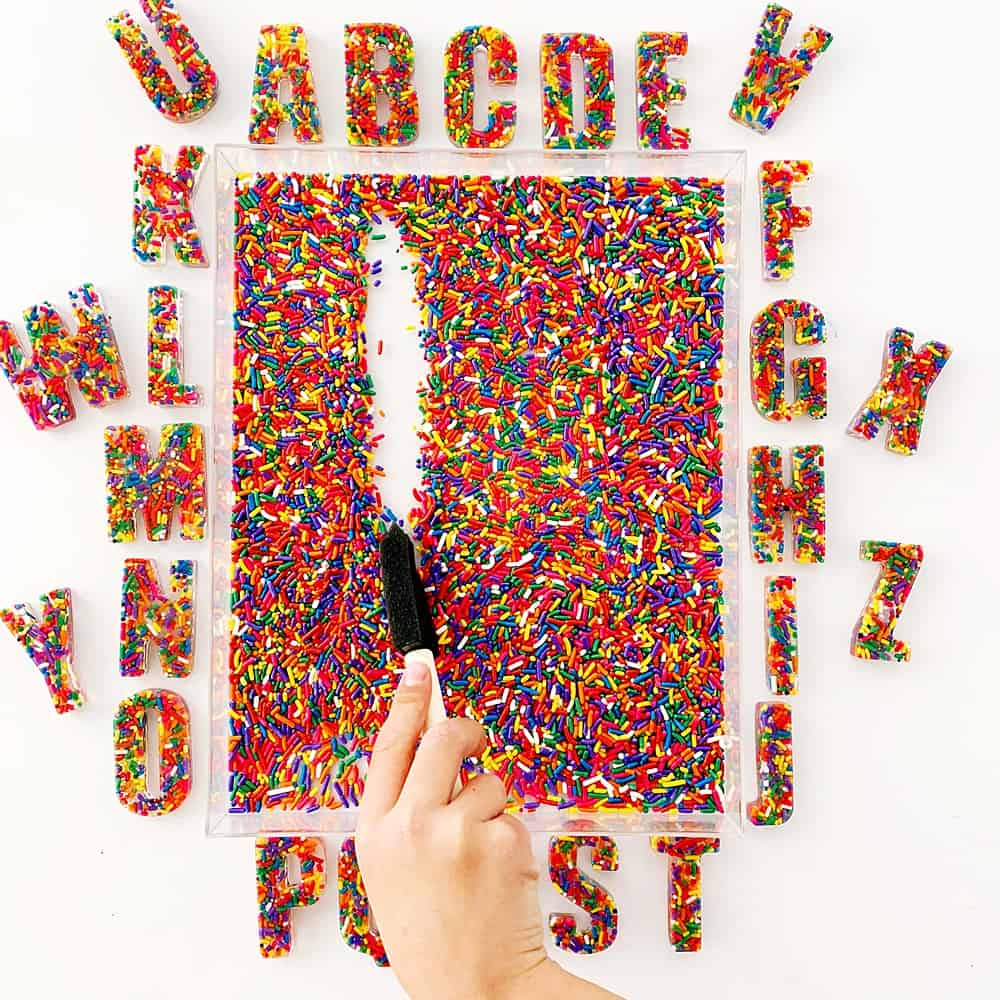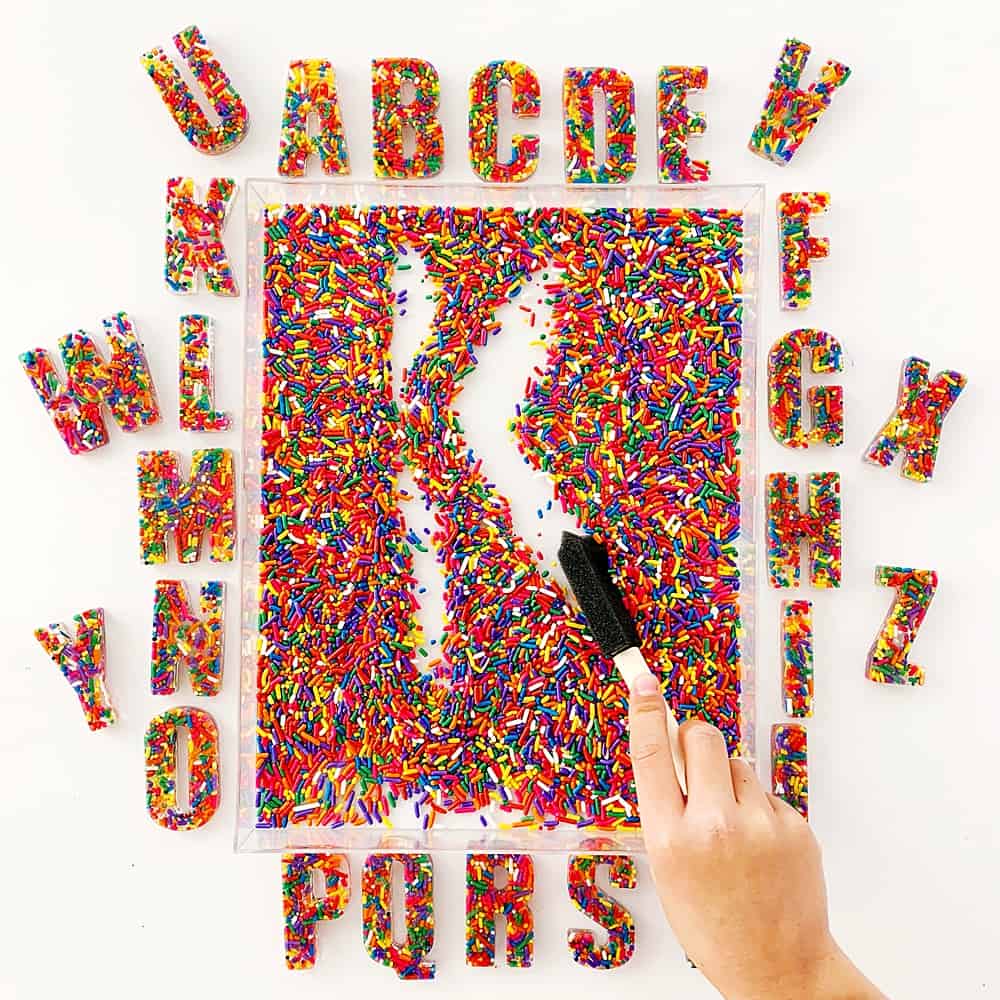 Watch the video below to see the letters up close and writing tray in action!