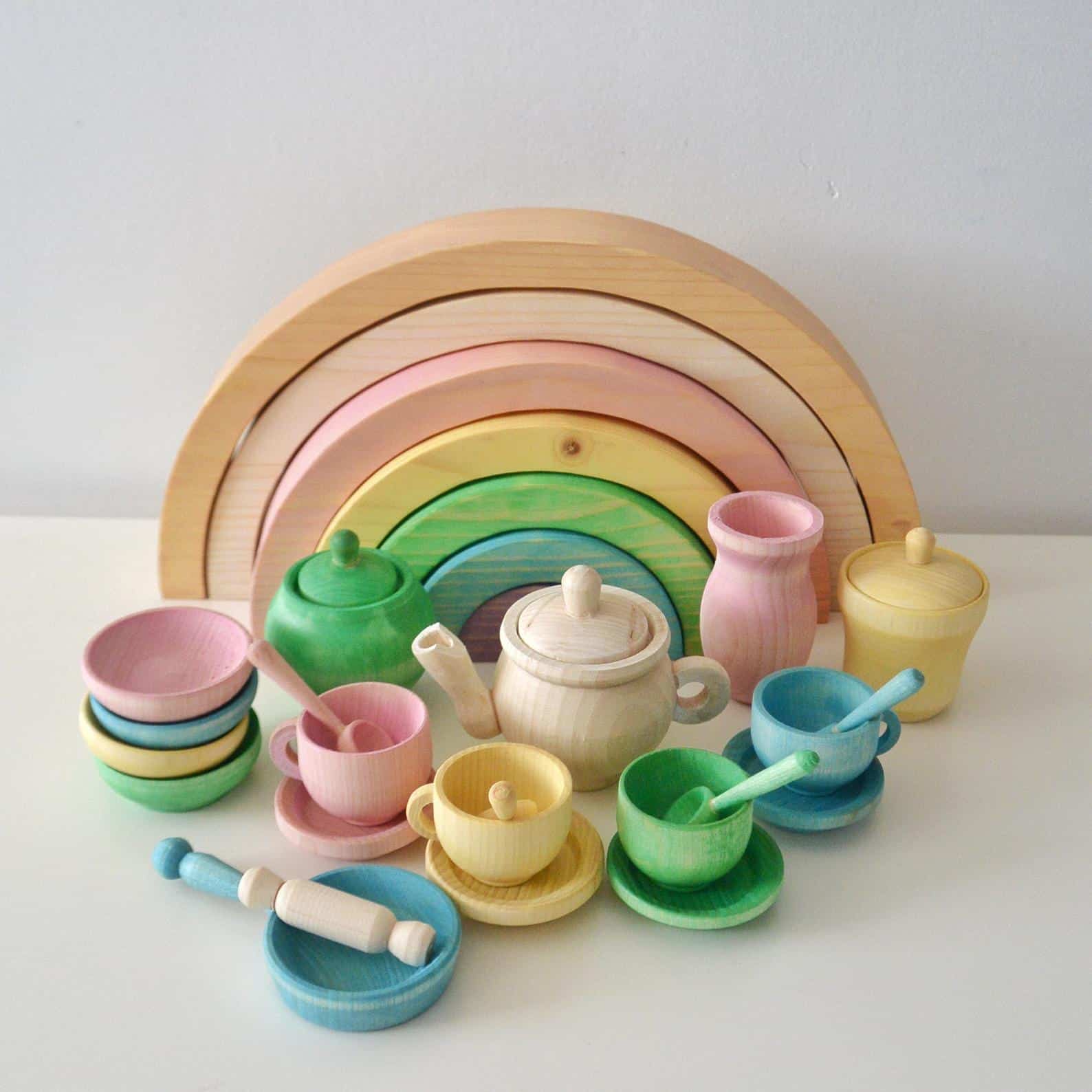 Photo Credit: Drevo Smart
Follow us on Instagram for more fun ideas for kids!
This rainbow wooden tea set for kids is great for imaginative play and tea parties!
This is probably the cutest
Rainbow Wooden Tea Set
, ever! The coloring of this tea set makes it appear so delicate and full of possibilities. And in our house, there's always time for a tea party.
What I love about this adorable tea set is that it's made entirely of wood. This means that if little hands drop it or bang it on something, it's not going to chip or break. And even though the size of this tea set and its dishes are meant to be used with dolls, there have been a few times that we've used them for our own fun!
Having a tea set that is as wonderful as this is the perfect way to encourage imagination and
creative play
. Let your child set up a tea party for their dolls and friends, and have fun with hours upon hours of imaginative play! Pull up a chair and join in on the fun because there is always room for one more!
You Might Also Like