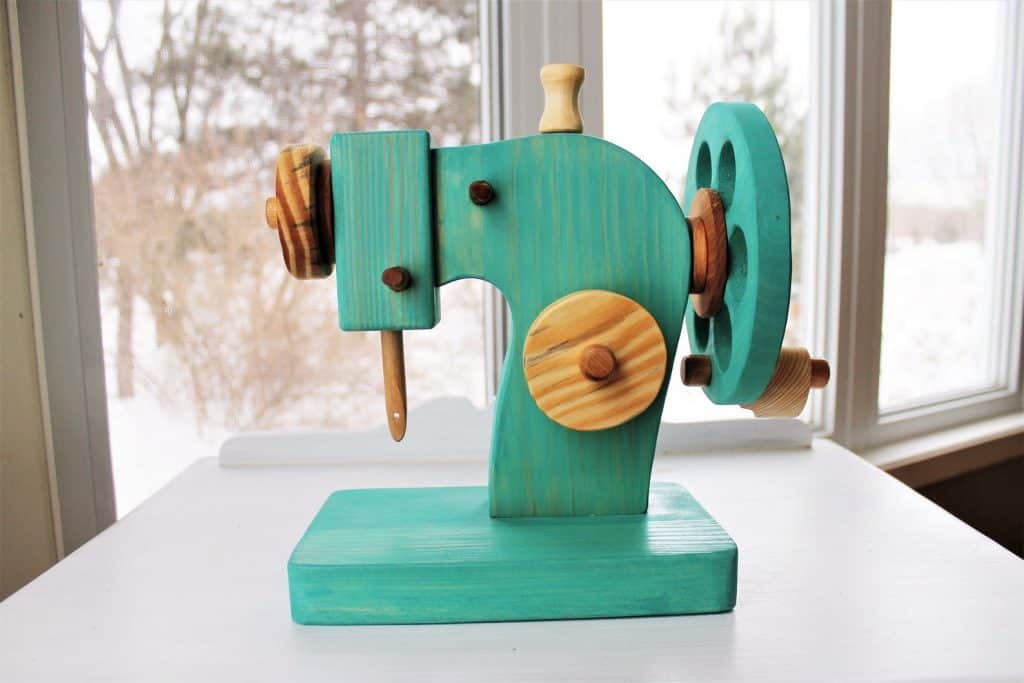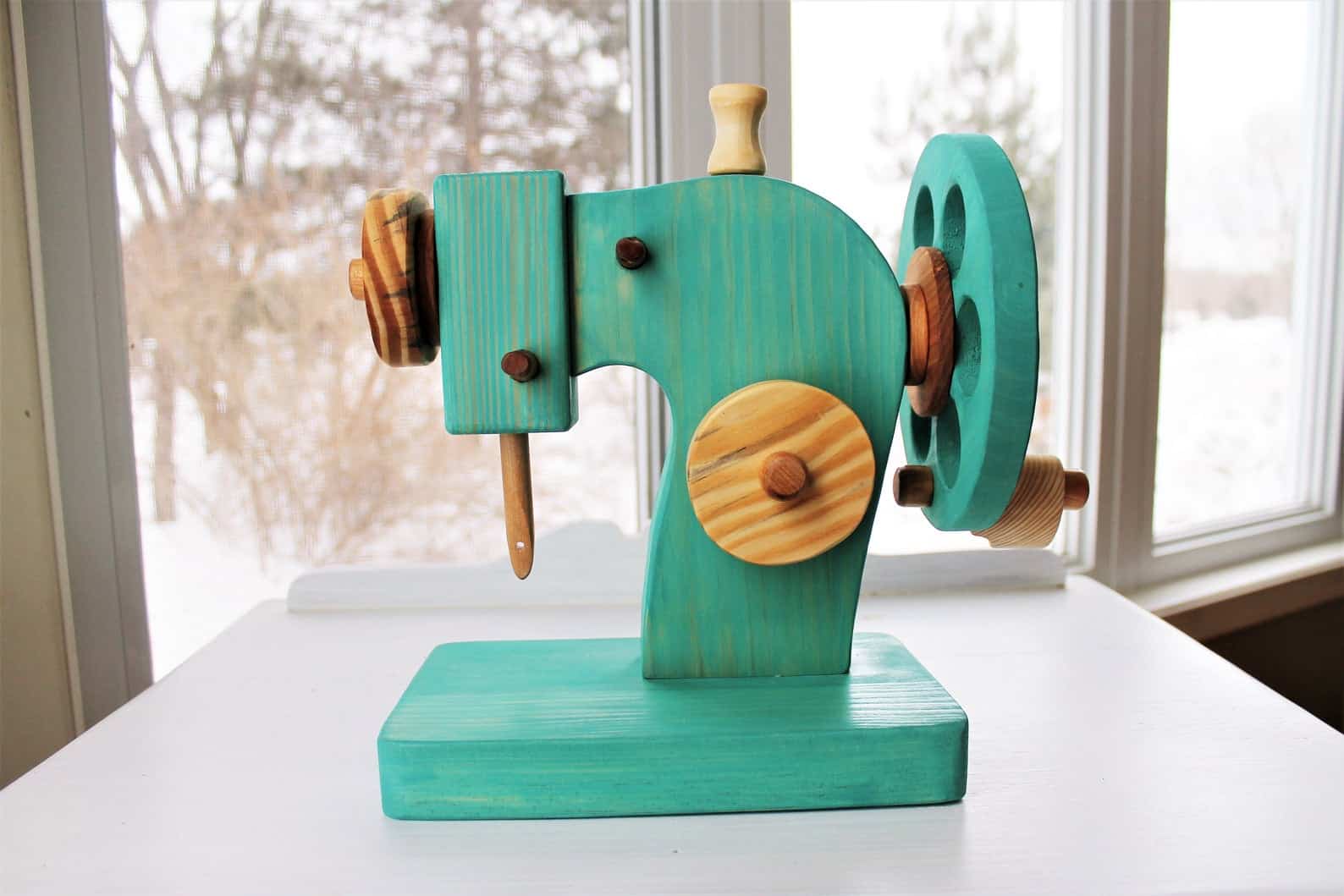 Photo Credit: Atelier Saint Cert
Follow us on Instagram for more fun ideas for kids!
This wooden sewing machine toy is a great way to get kids excited about learning how to stitch and sew for the first time! Teach them the basic steps to get started before they learn on a real sewing machine!
Check out this fun and imaginative
Wooden Sewing Machine Toy!
It's made with fun colors and is meant to look like the real deal. While this doesn't actually sew, it does allow the kids to use their imagination and get interested in the mechanics of a sewing machine and how it works.
If you're a person who likes to sew, why not engage the little ones and
see if they like sewing
as well? We all know that children like to mimic so having this wooden toy sitting right next to you when you're sewing will allow them to sew with their imagination, just like you!
It's a fun way for them to play the imitation game and the parts on it actually move, too. They'll love feeling like a "big kid" and working on their sewing machine while you're working on yours! Now is the time to find fun ways to engage and this fun toy can help!