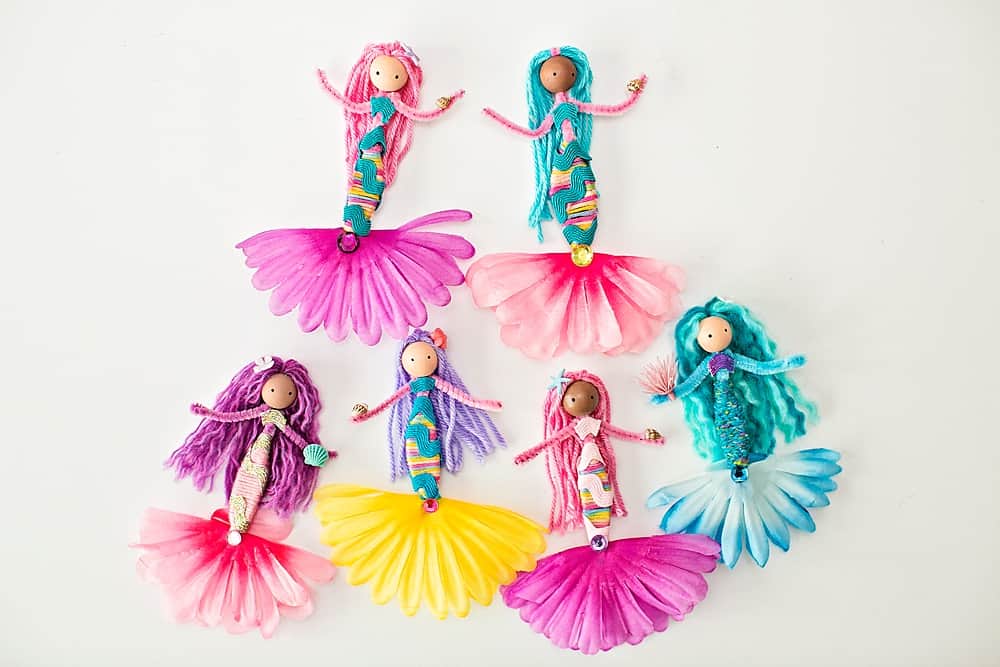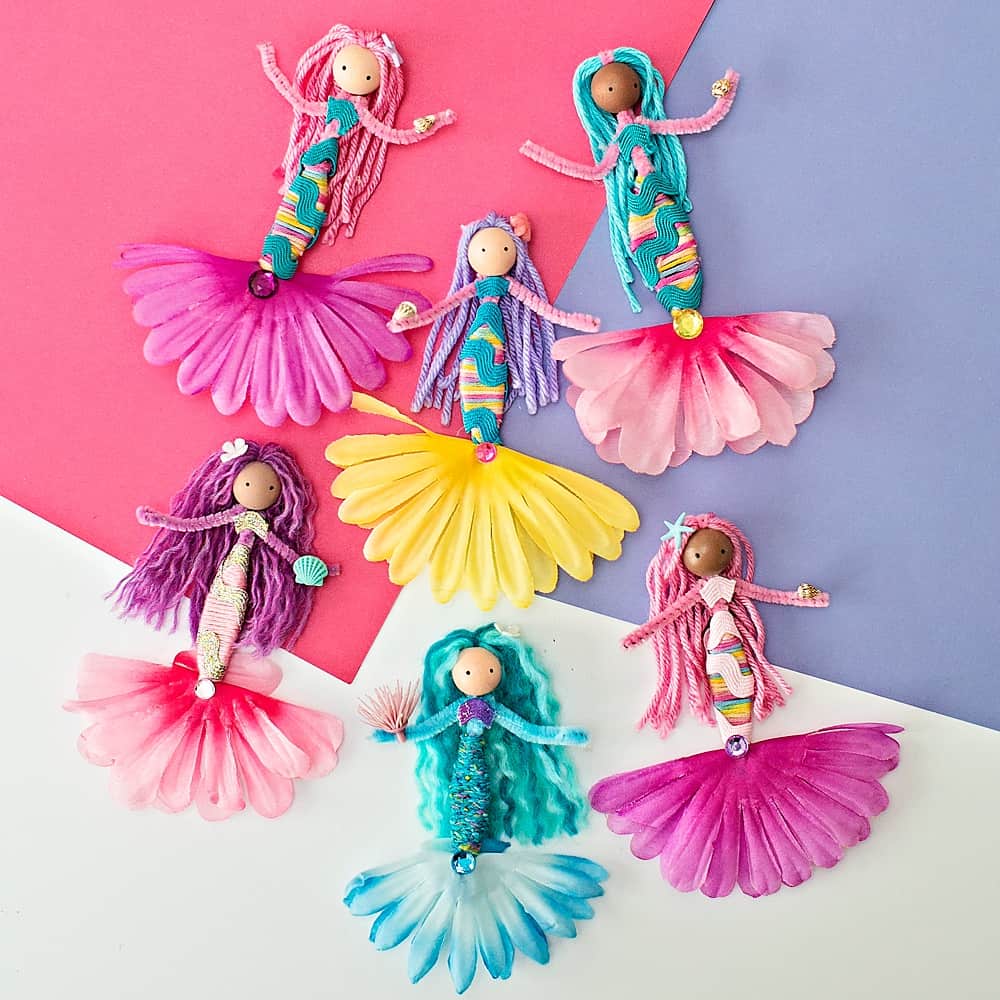 Follow us on Instagram for more fun ideas for kids!
Watch the video below to see how to make these whimsical Pipe Cleaner Mermaid Dolls. Make sure to subscribe to our YouTube channel for more fun videos!
These pipe cleaner mermaid dolls make a whimsical summer craft for kids that's great for ocean or beach theme projects!
If your kids want summer to last just a whee bit longer, they will love making these whimsical pipe cleaner mermaid dolls! These dolls are created by the magical Wands and Willows Etsy shop which we've featured here before.
Founder, Alice makes gorgeous "fairies, mermaids, witches and friends, all made by hand and with a pinch of magic." You have to check out her shop and see for yourself!
Luckily, Alice has granted us permission to share how to make one of her most popular pipe cleaner mermaids from her Pipe Cleaner Doll Kits.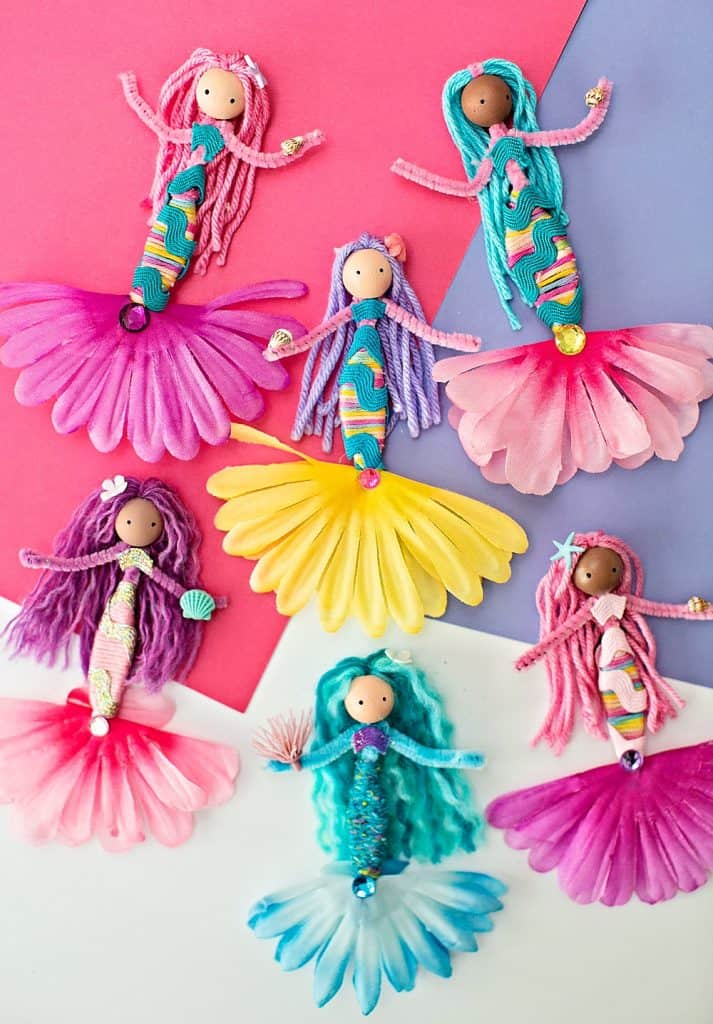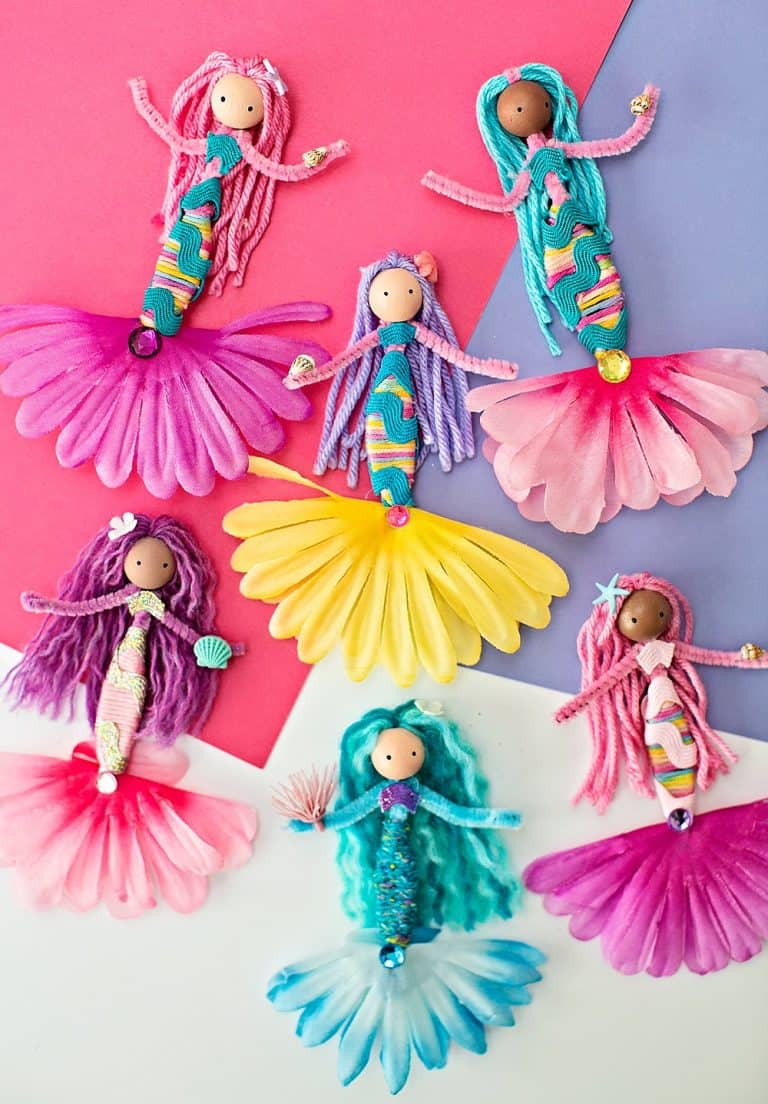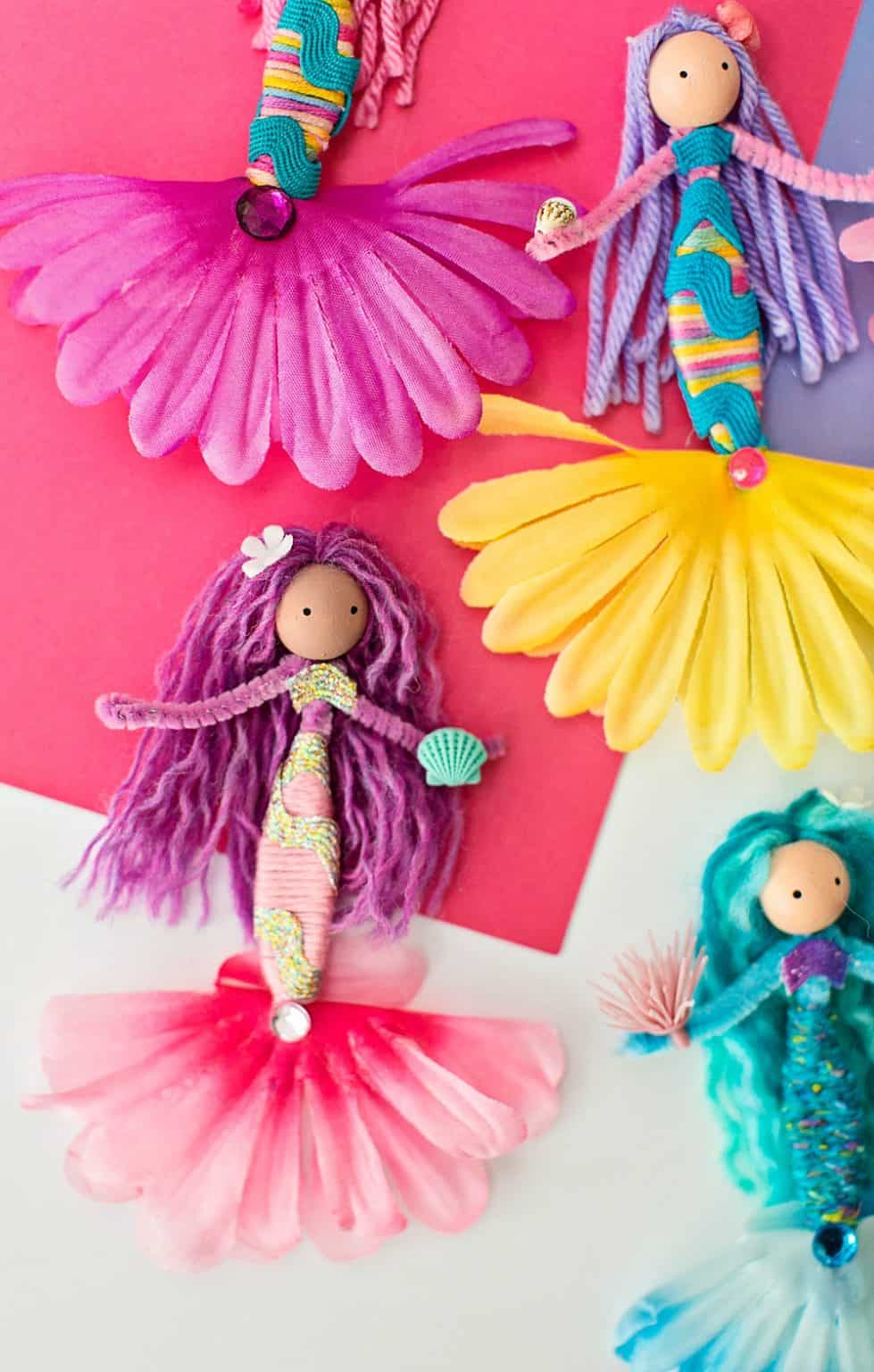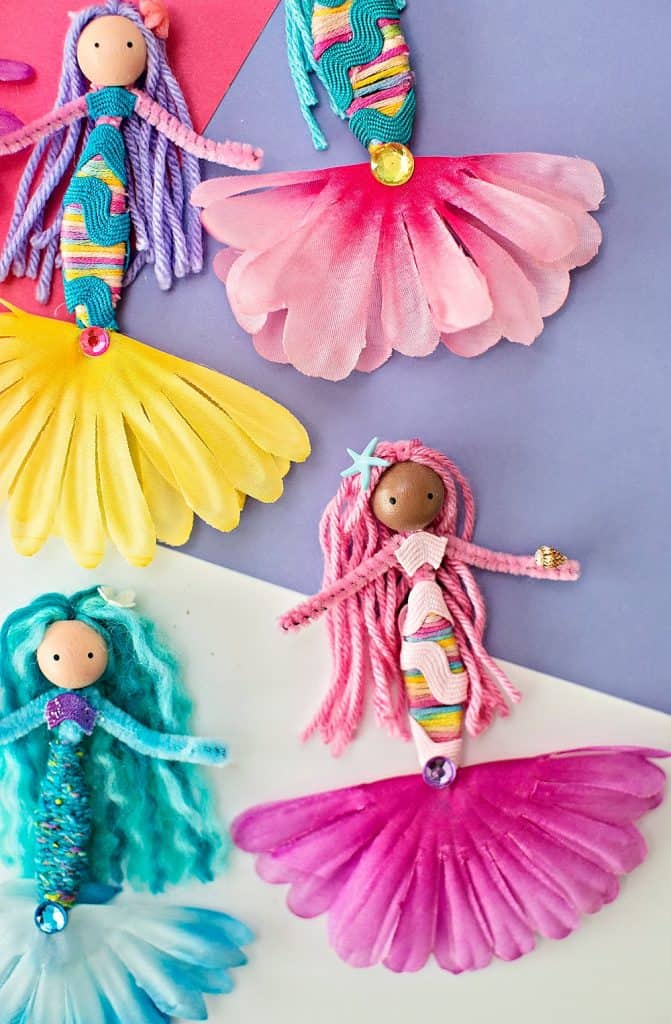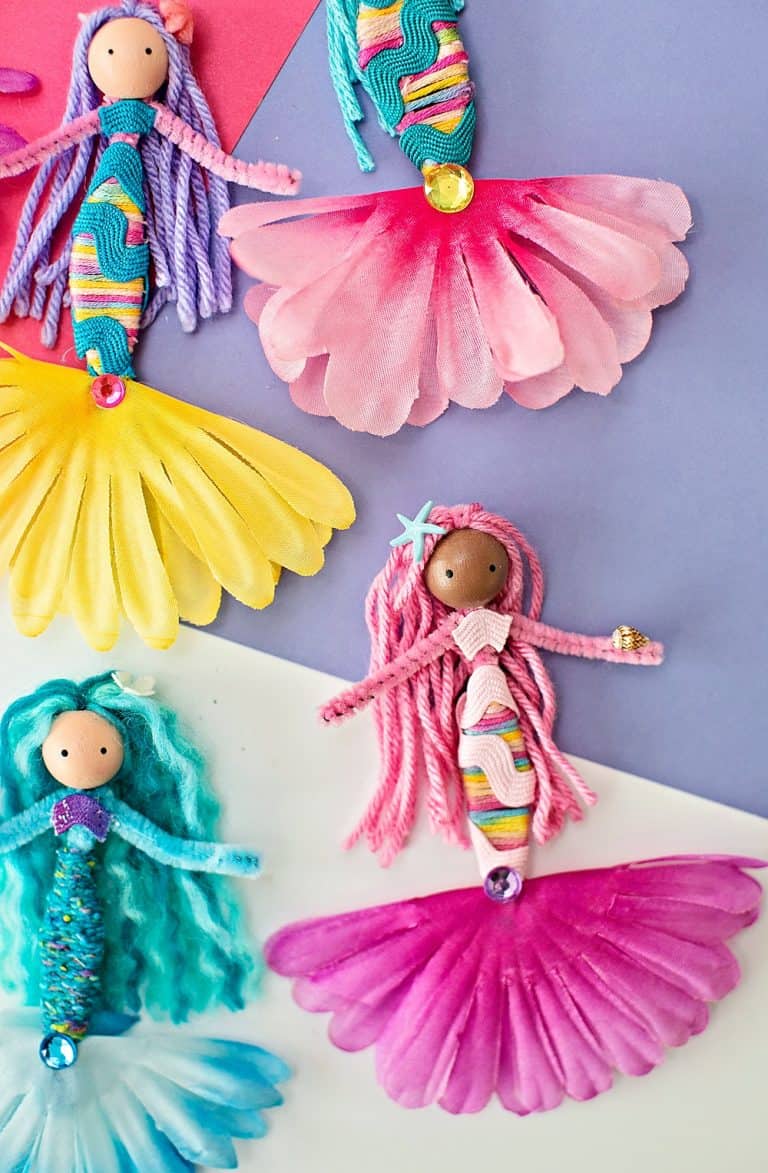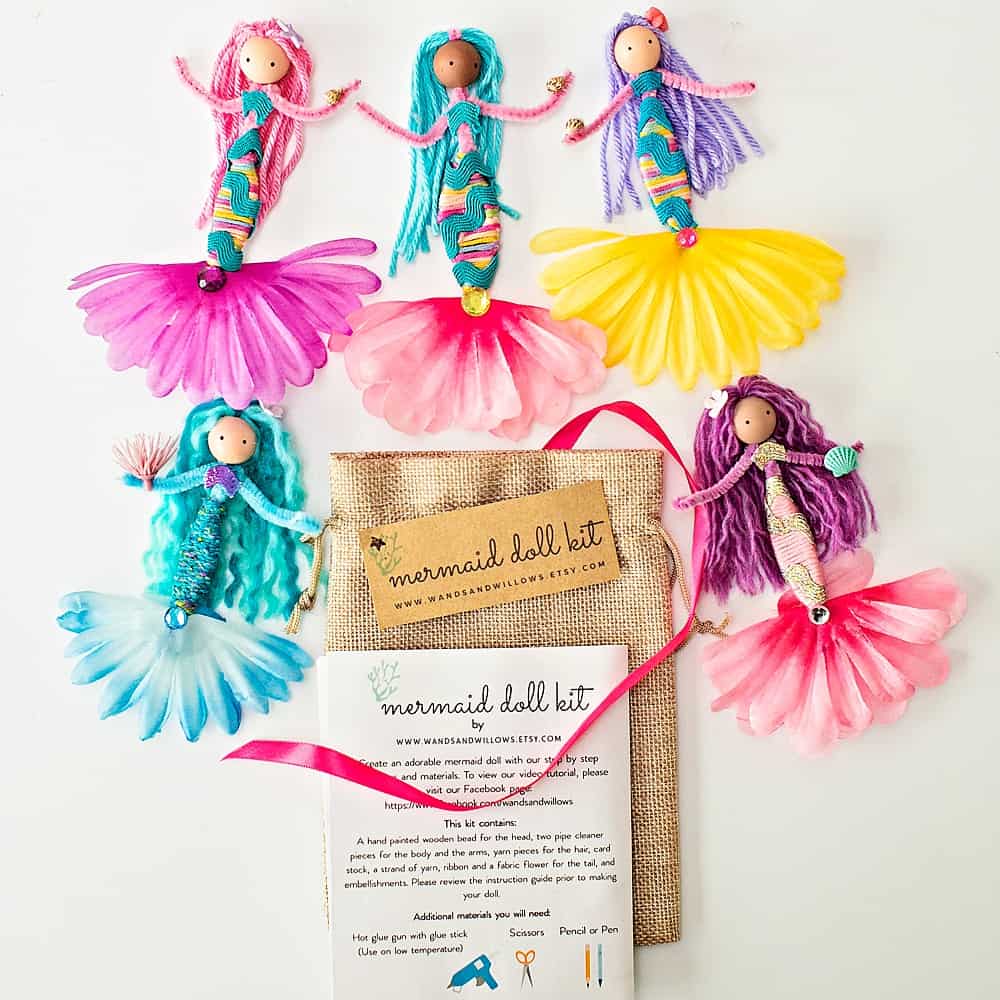 Do I need a mermaid doll kit to make these pipe cleaner mermaids?
To make these adorable mermaid dolls, you don't technically need the kit, just follow along the materials and video in this post.
However, the kit makes it super useful with all the materials you need to make one magical mermaid doll. It includes just the right amount of pipe cleaner, embroidery threads, yarn, flower and embellishment.
These doll kits also make wonderful gifts for kids for birthdays, favors, or pandemic crafty fun at home.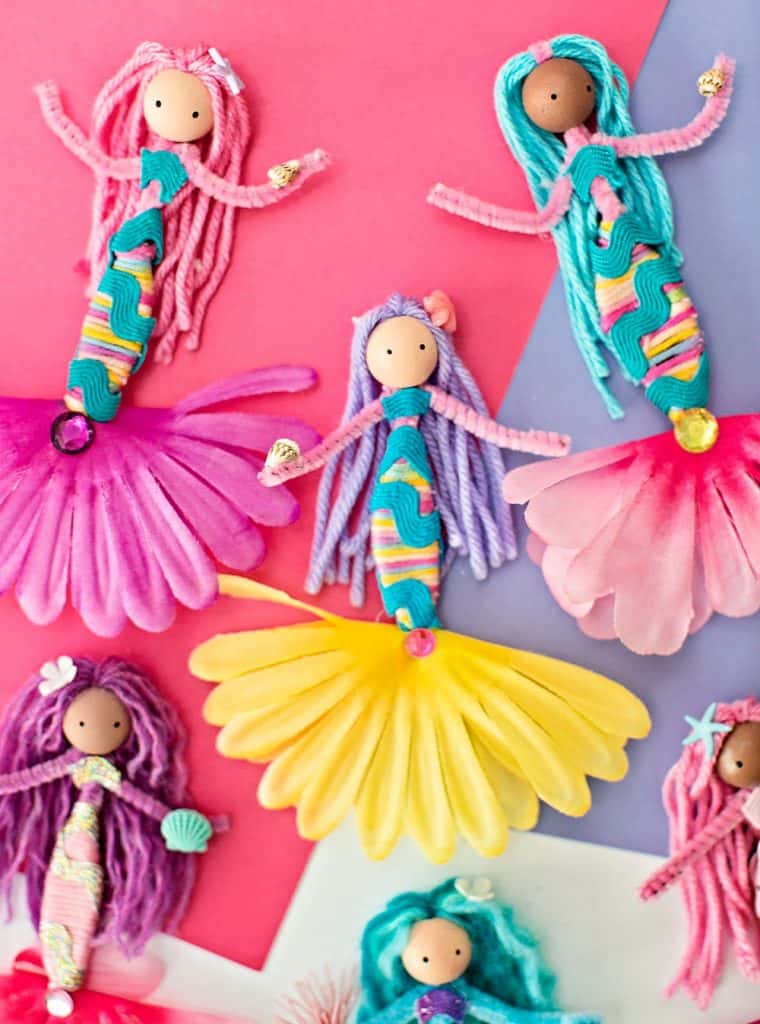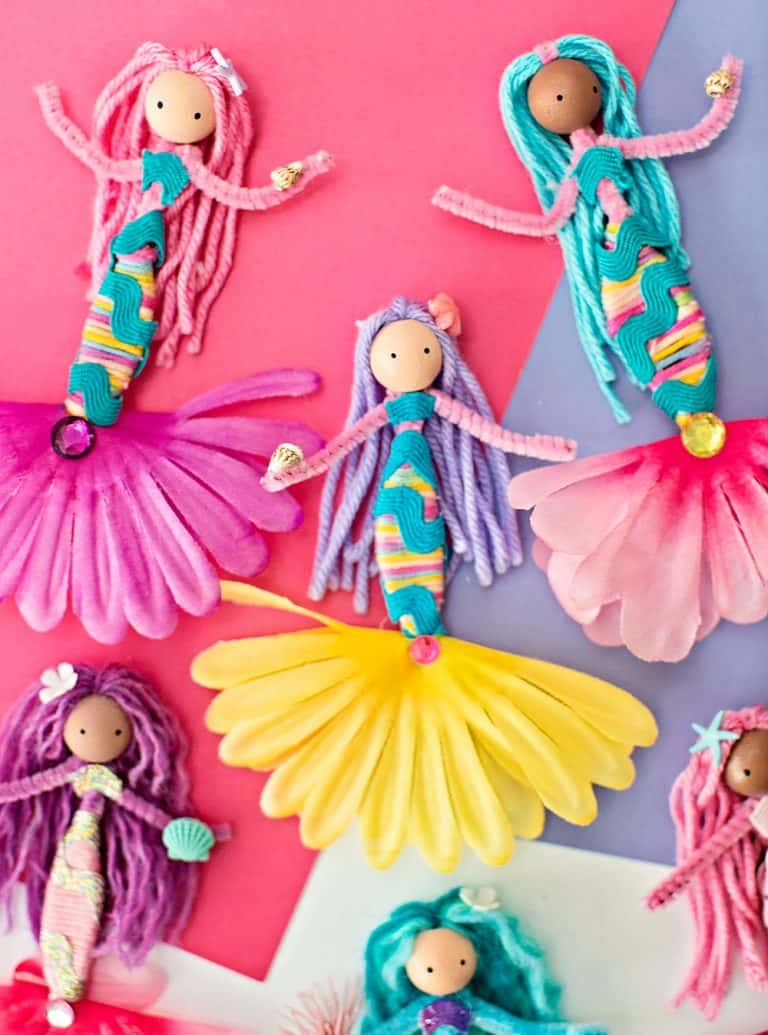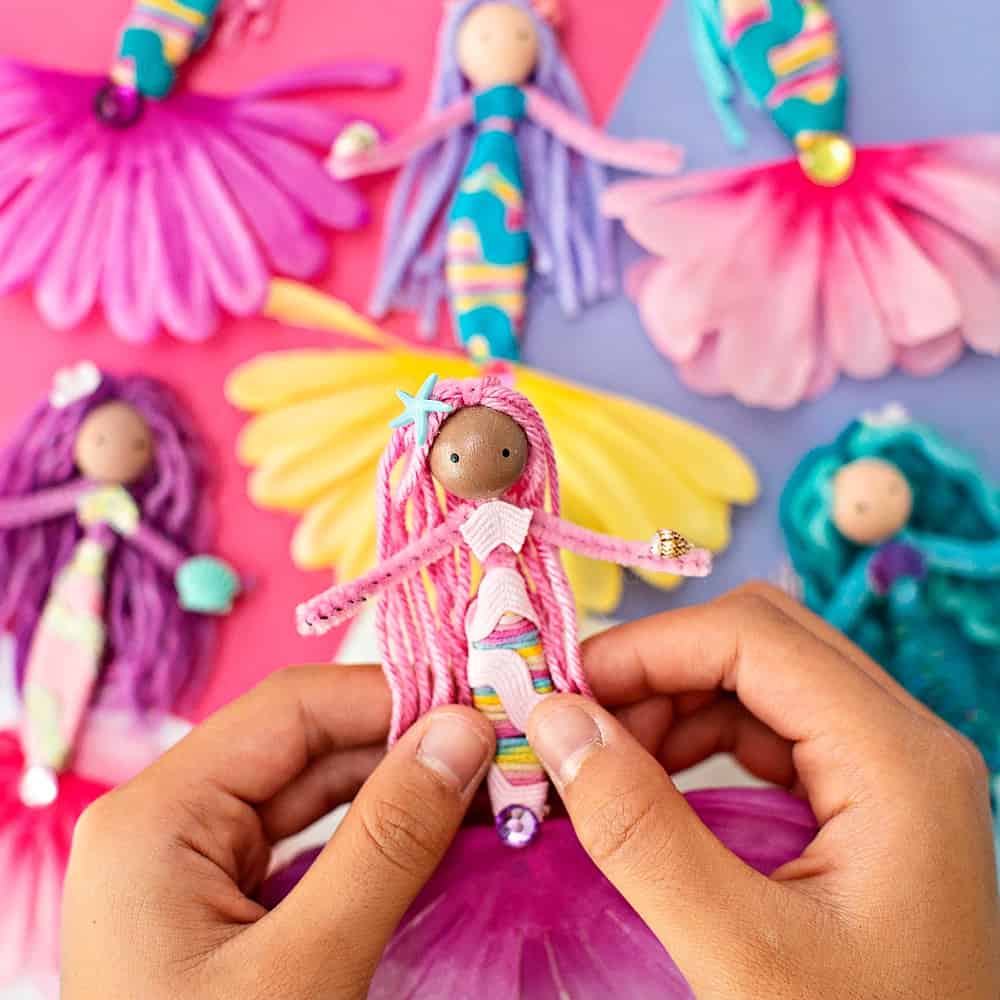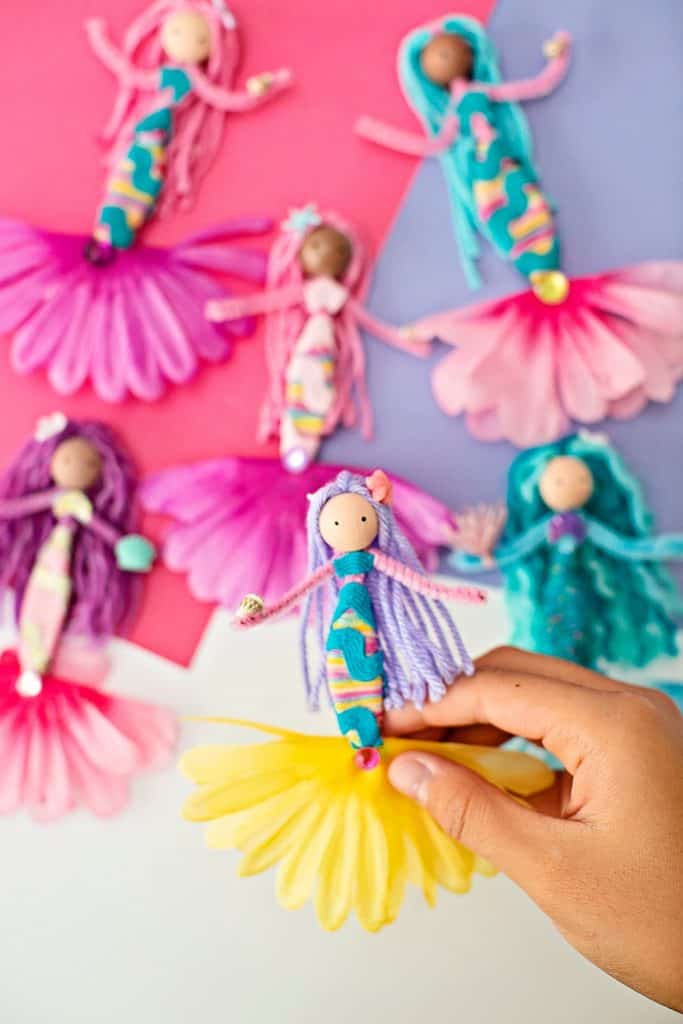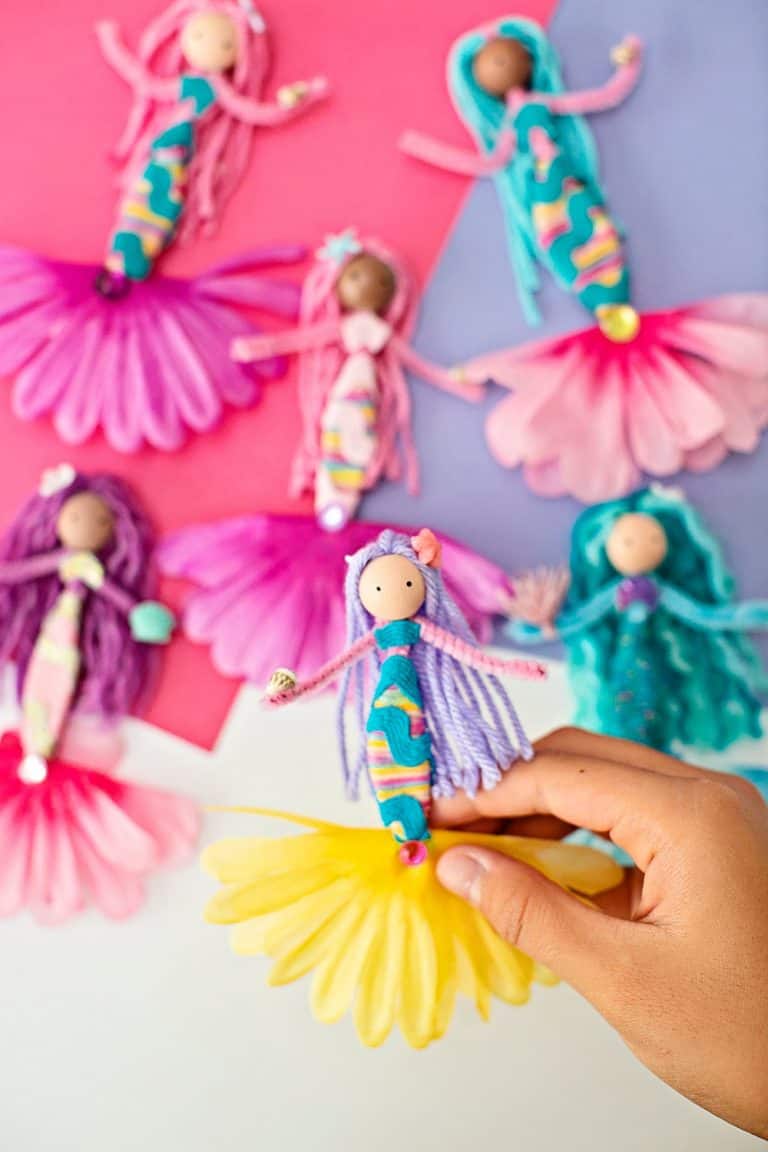 Pipe Cleaner Mermaids – Materials:
Two pieces of pipe cleaners – one for the body and one cut for the arms
Yarn for the hair
Small wooden bead for the face
Black marker or paint to add eyes
Embroidery thread for the tail
Small piece of cardboard to hold tail
Rick Rack ribbon to cover the tail and for mermaid top
Artificial flower for fin
Small sequin or bead to decorate fin
Tiny embellishments like seashells or starfish for hair and hand decoration.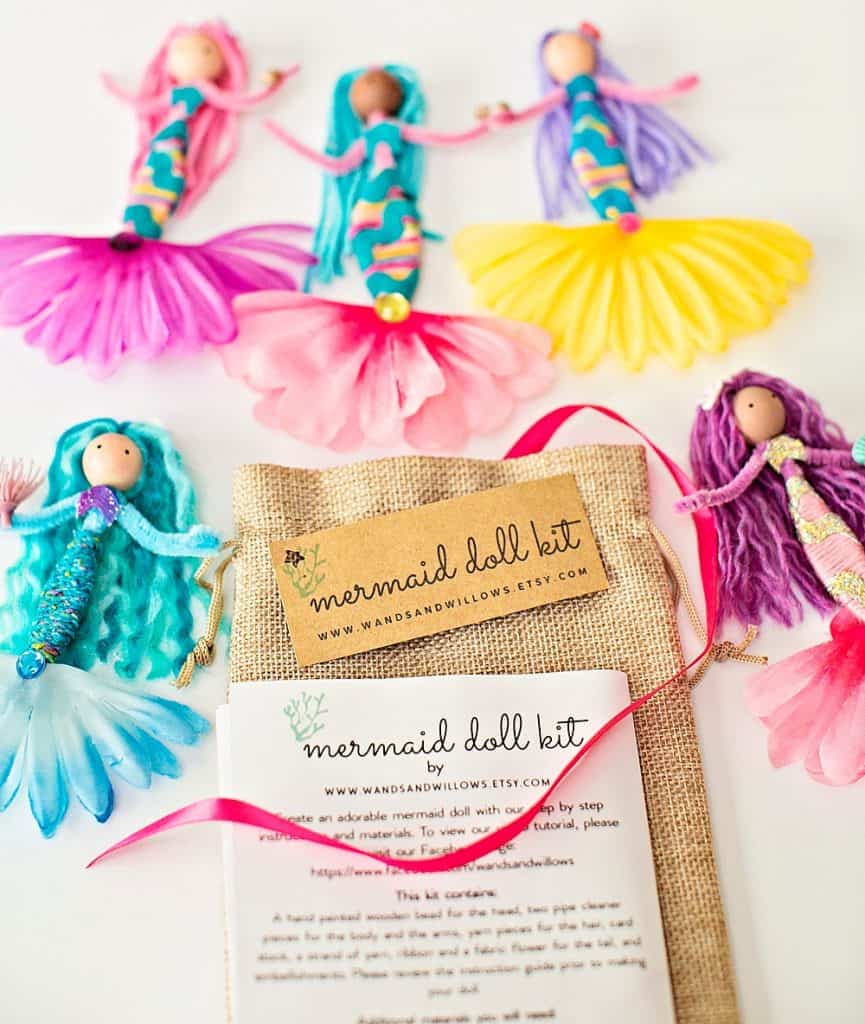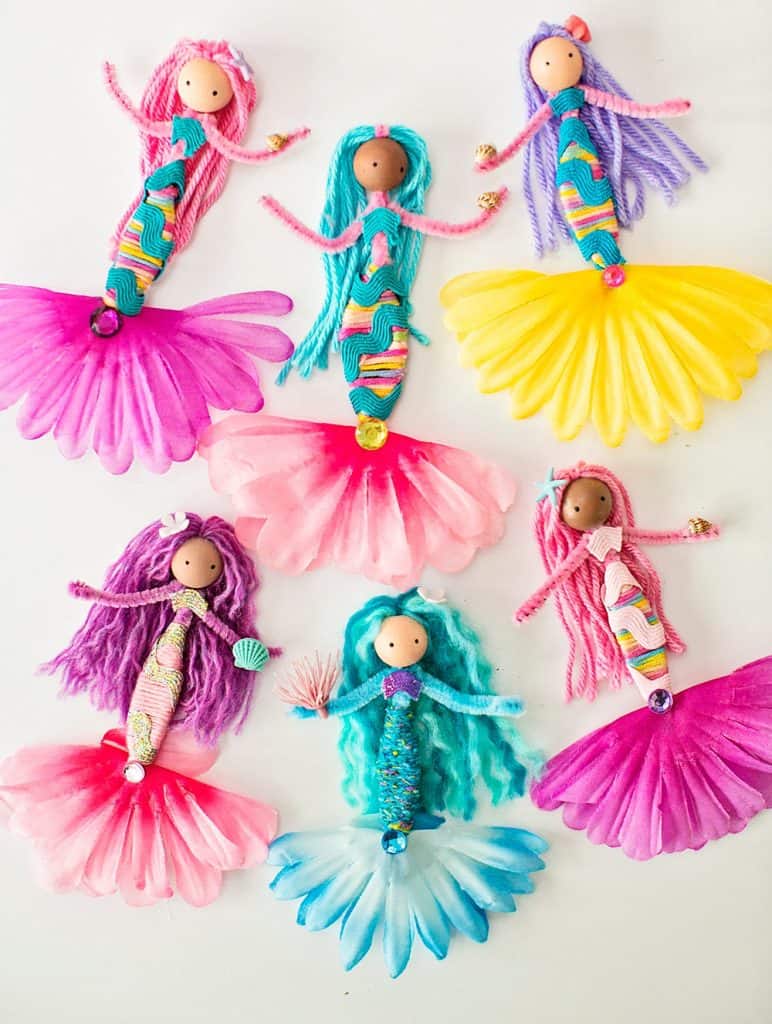 MERMAID DOLL INSTRUCTIONS
These pipe cleaner dolls are super easy to make! However there are several steps so we recommend watching the video in the post to see how to make them. Or follow the photos below: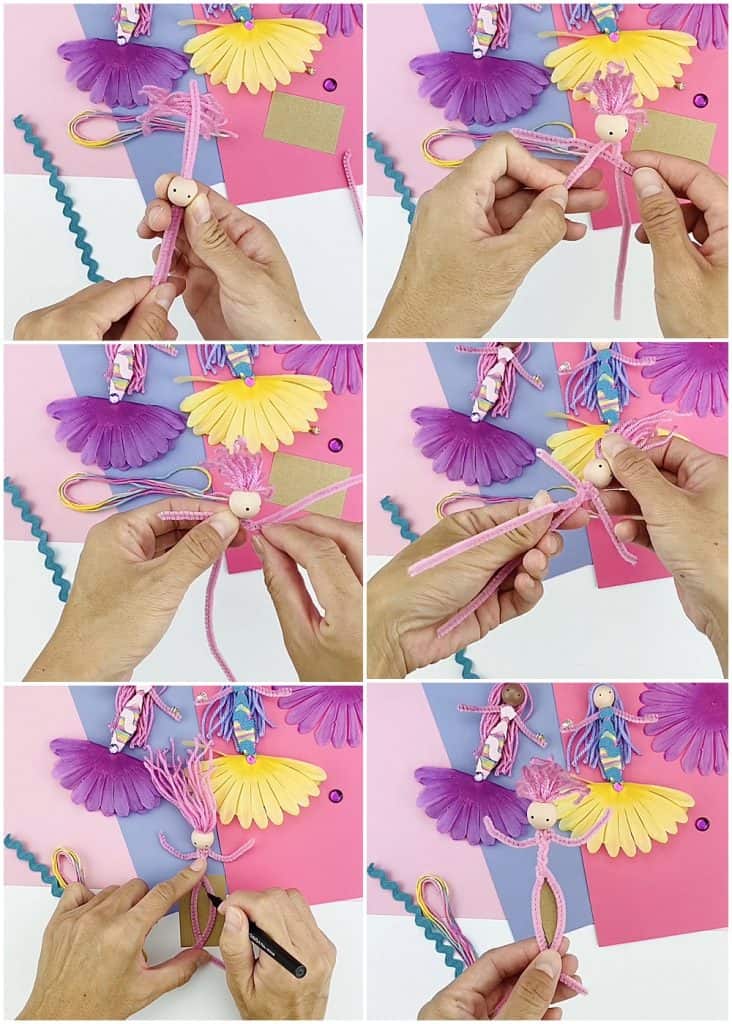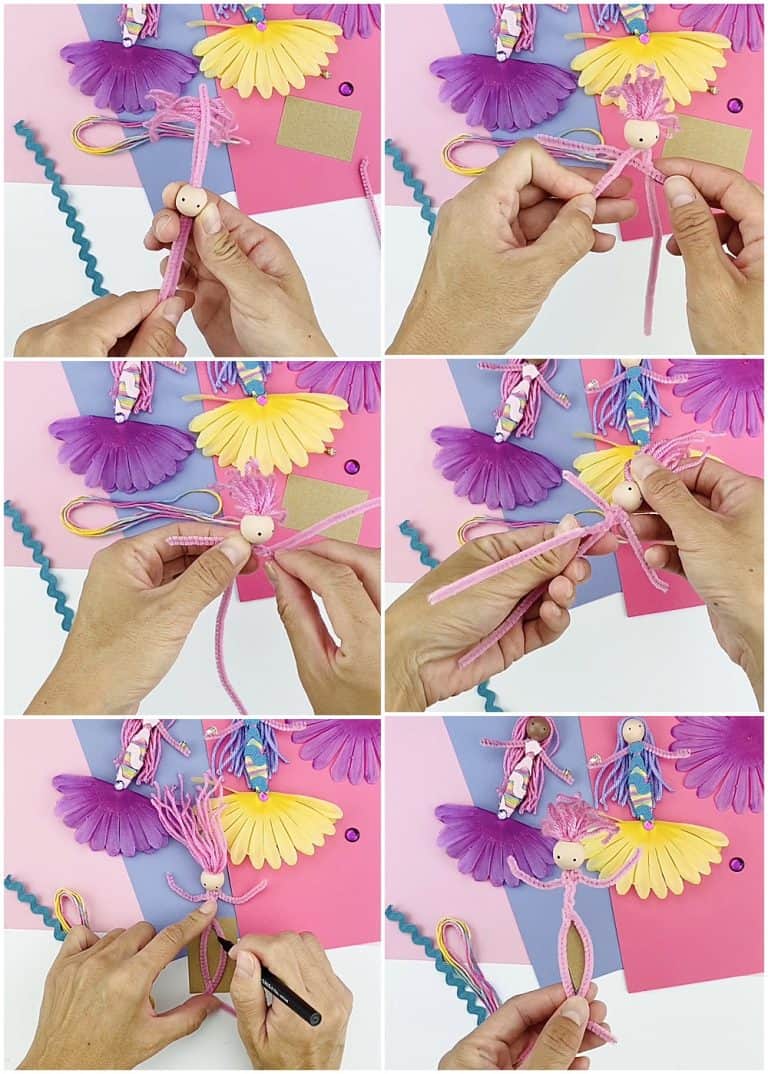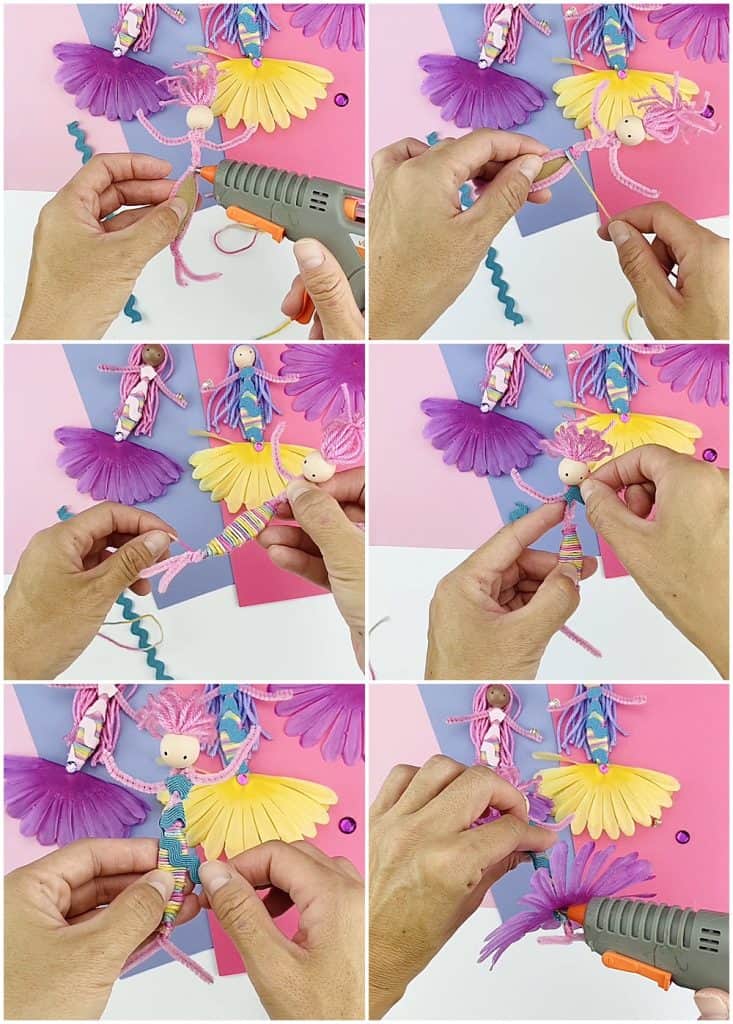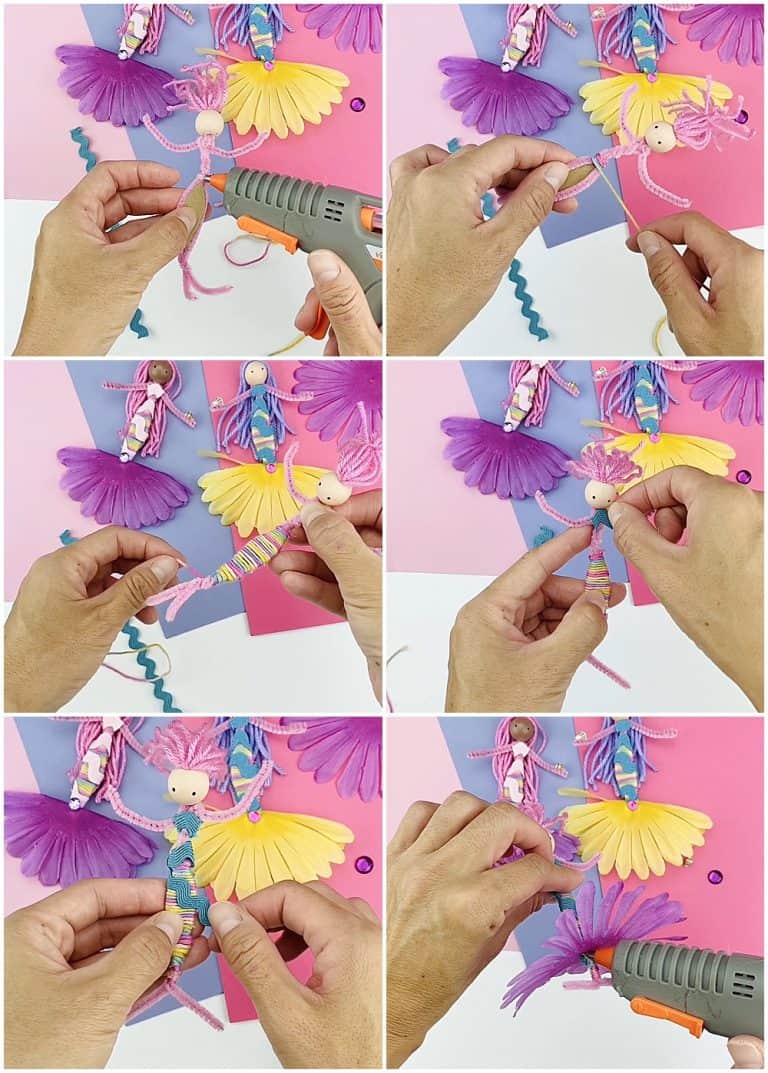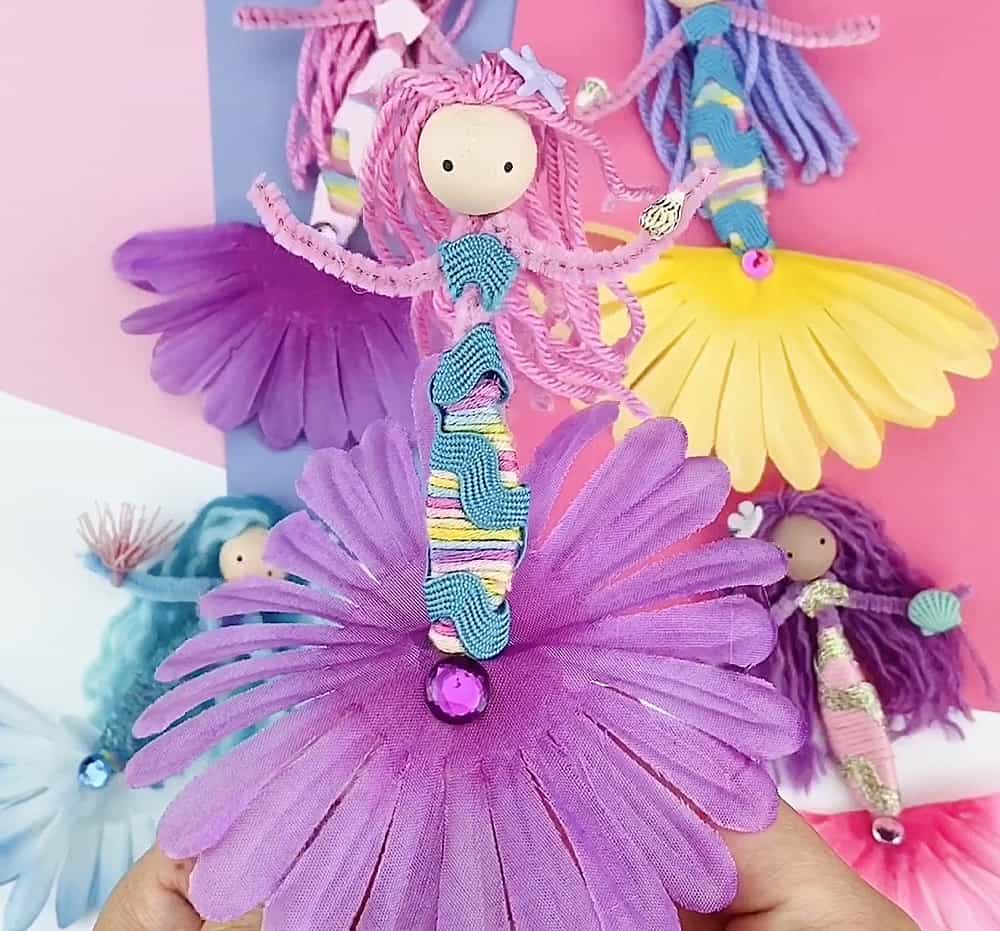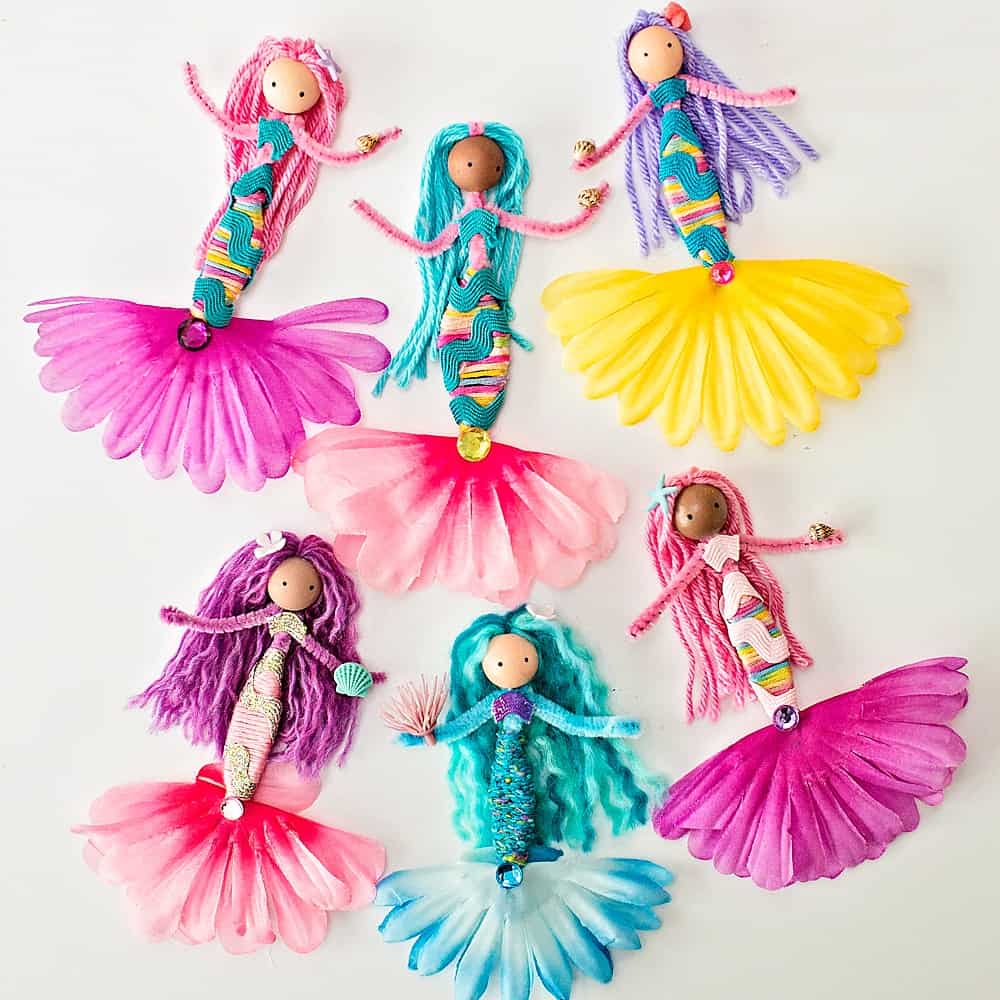 Aren't these pipe cleaner mermaids so much fun? Hope you make a few with your kids!
You Might Also Like