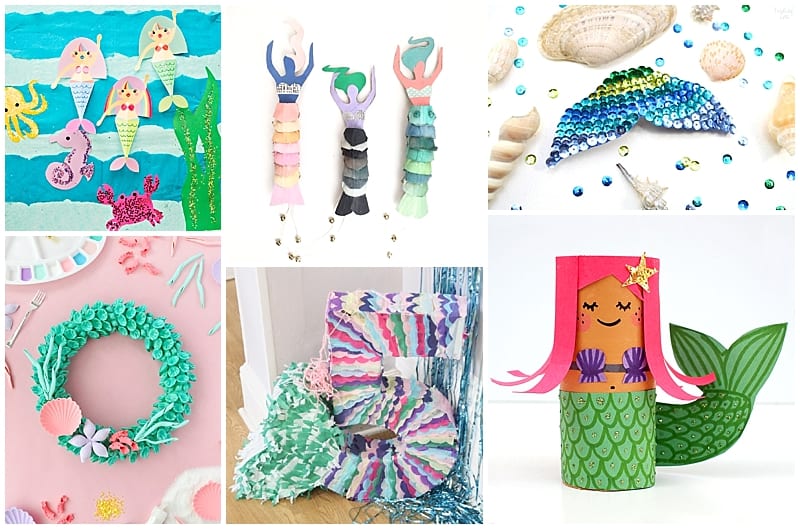 We LOVE mermaids! Mermaids inspire creative play, imagination, and they're the perfect summertime segway into swimming! Check out these 10 mesmerizing mermaid crafts you can do with your kids!
Mermaids go along perfectly with unicorns don't you think? We have lots of fun unicorn crafts; don't miss our large paper flower unicorn, unicorn pinata, and unicorn rocks! You can even send one of our unicorns along to make pretend play extra fun.
Check our curated links below to get your mermaid play on!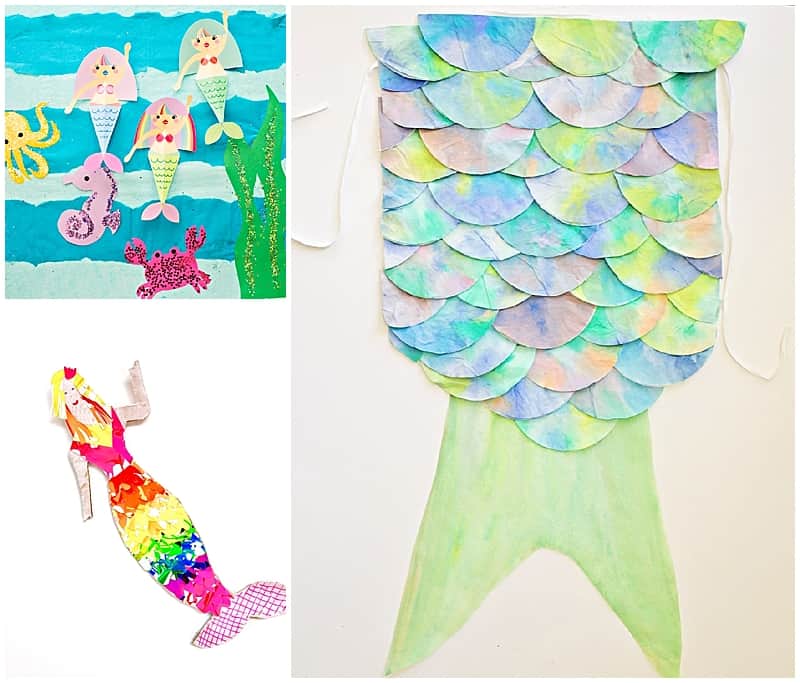 Swimming Mermaid Craft
You don't have to be an artist to create these cute swimming mermaids. Check out the link for free printables to get started!
Coffee Filter Mermaid Costume
You can use your old coffee machine filters for a playful, gorgeous mermaid costume. Get a head start on Halloween or just have fun dress up time!
Rainbow Mermaids
These adorable mermaid crafts are so much fun! (Spoiler alert: break out the salad spinner for a really cool art twist if you have one!)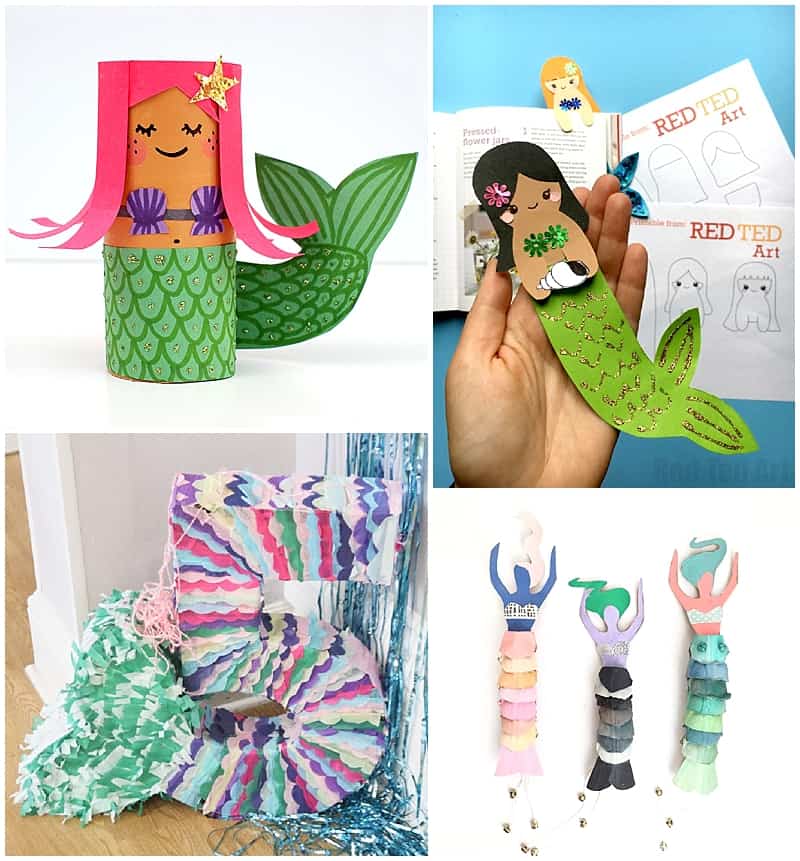 Egg Carton Mermaid Dolls
We love to upcycle, and this is one project that uses materials that are perfectly repurposed for fun!
Mermaid Tail Piñata
What a great way to celebrate! This tutorial makes creating a piñata so easy, you may not need to wait for a birthday party to break it out!
Toilet Roll Mermaids
Take the empty toilet paper roll off the holder and make these cute mermaids!
Mermaid Bookmarks
Inspire a love for reading with these glittery, gorgeous mermaid bookmarks.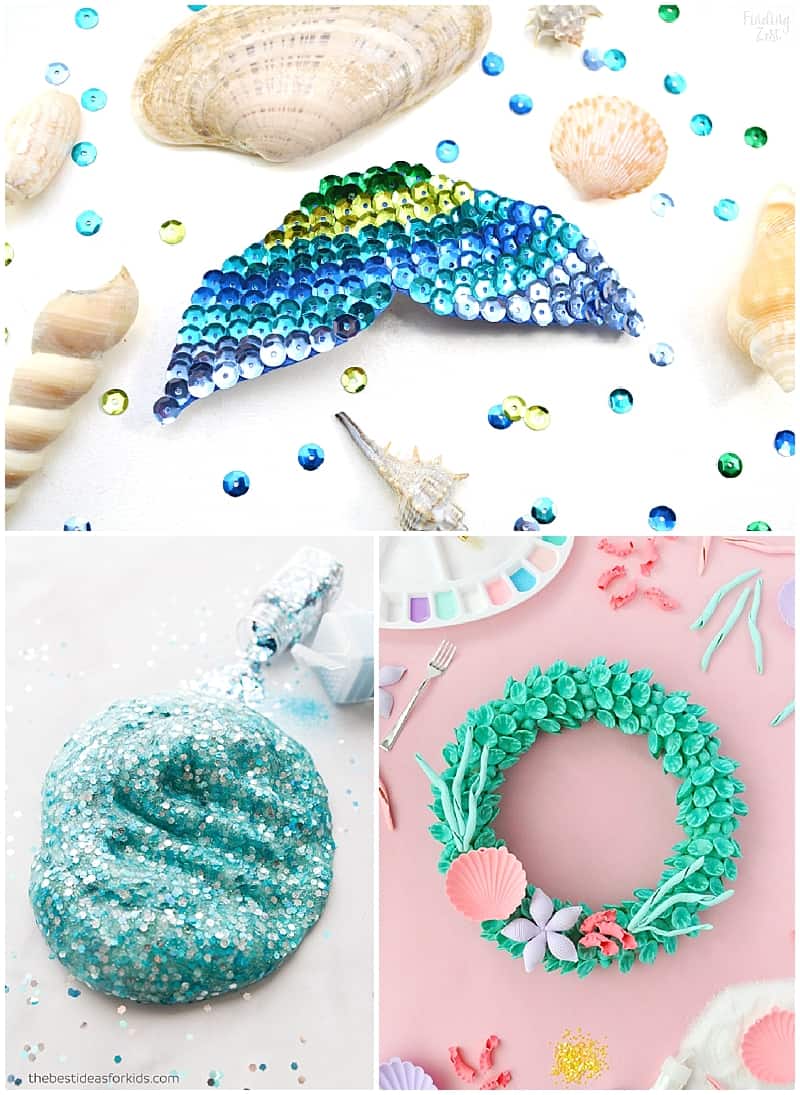 Mermaid Hair Clip
Your little mermaid can put back her luscious locks with this adorable, handmade clip.
Mermaid Slime
We're not over the slime craze yet! Slime is great for sensory play and stress relief. Of course, mermaid-inspired slime has to have glitter!
Mermaid Pasta Wreath
Using pasta in crafts is not just for macaroni necklaces. This one turns out so beautifully, you may hang it on your front door!
Make these 10 mesmerizing mermaid crafts part of your world. Your kids will love to create, imagine, and play, and so will you!