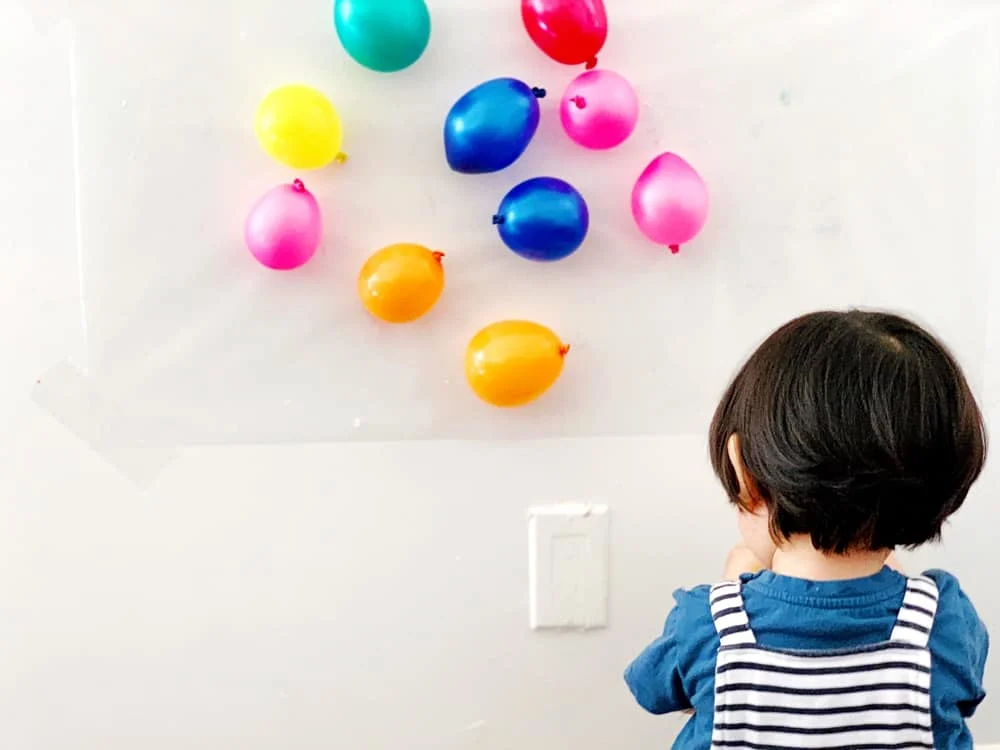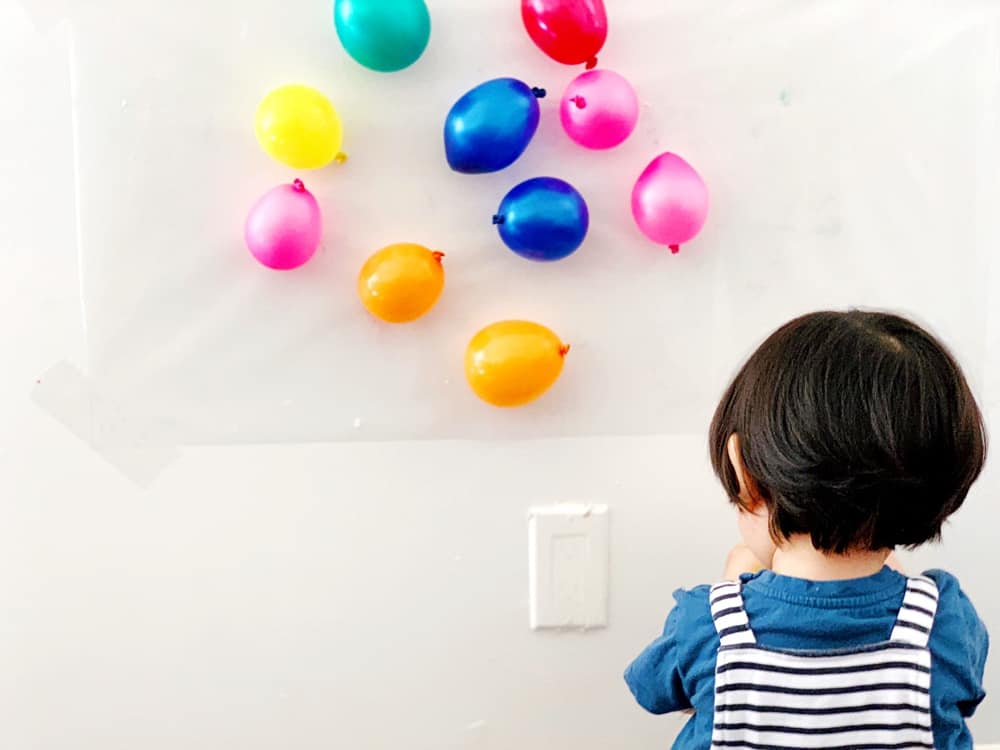 Follow us on Instagram for more fun ideas for kids!
Watch the video below to see this fun Balloon Sticky Wall Sensory Activity For Babies and Toddlers in action. Make sure to subscribe to our YouTube channel for more fun videos!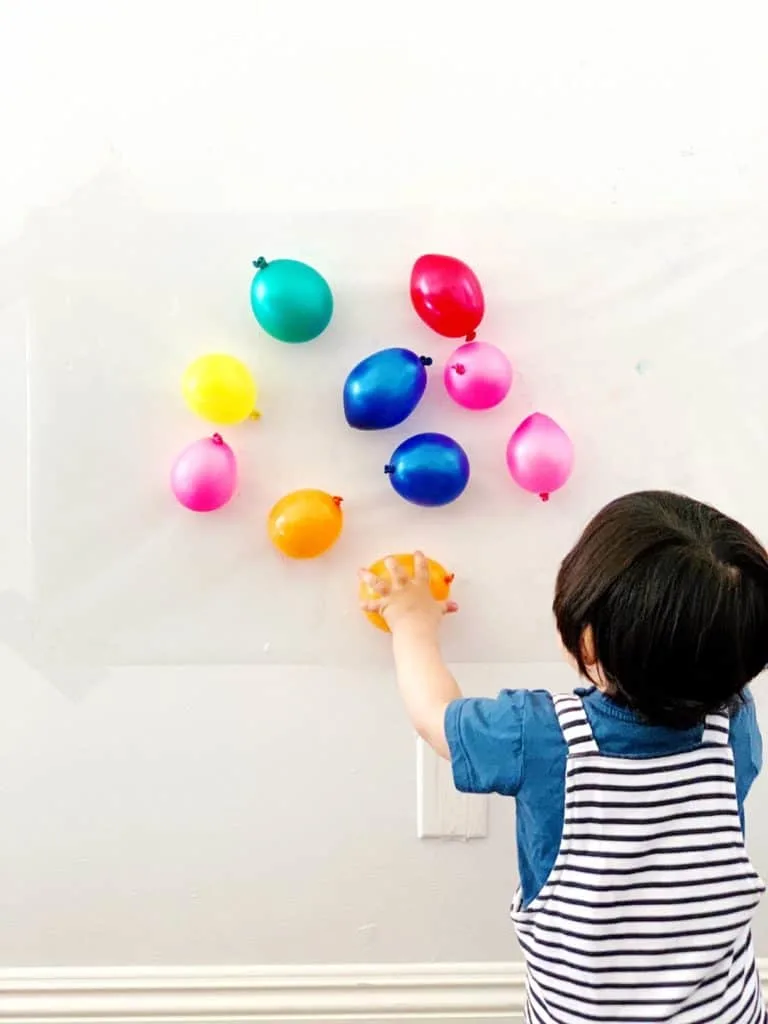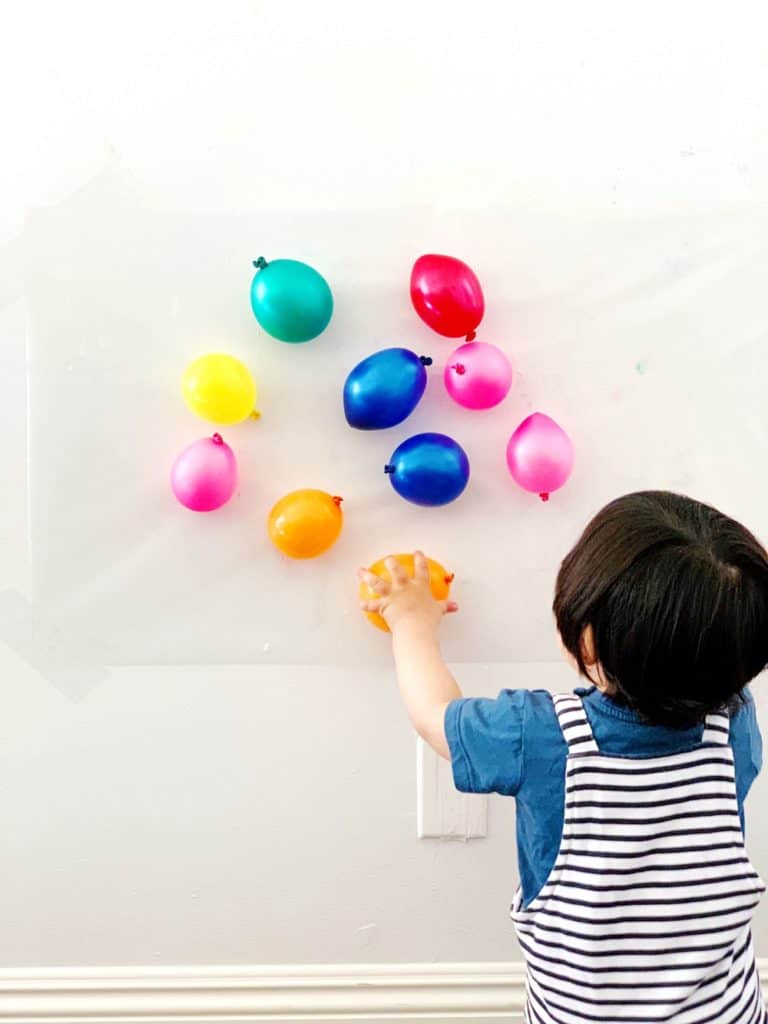 This is one of the best fine motor activities that are always a hit in our home. My son loves to take the balloons and add them to the wall over and over again.
And I love to stand back and watch his mind wonder at how this whole process is working. He's at the age where he's starting to get curious about all the fun fine motor skills activities that we do.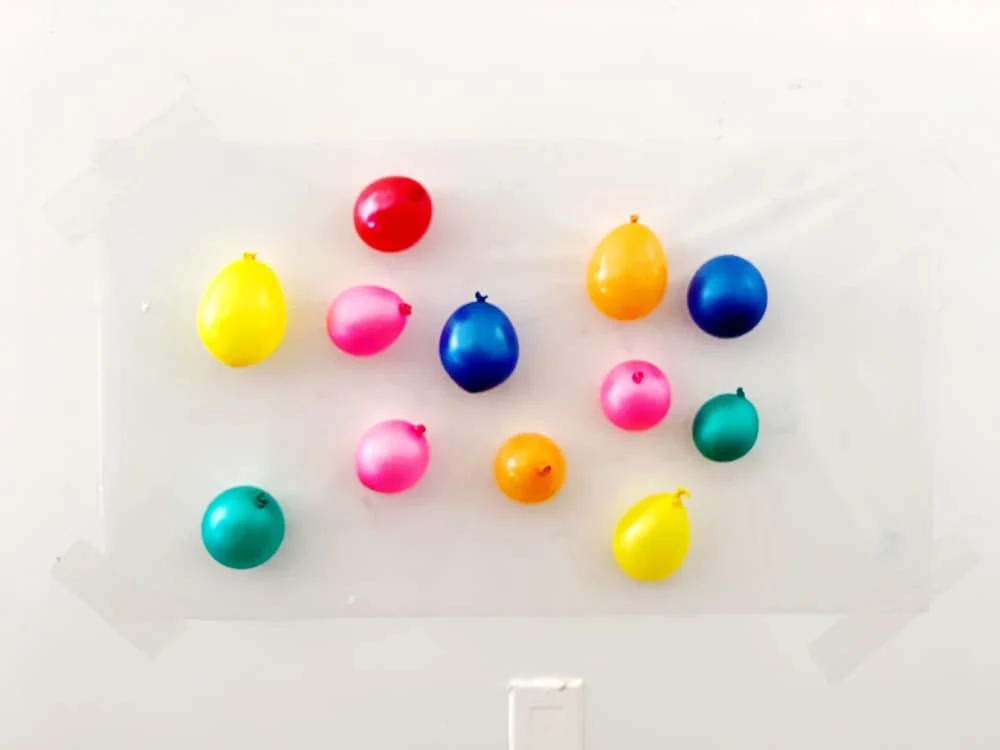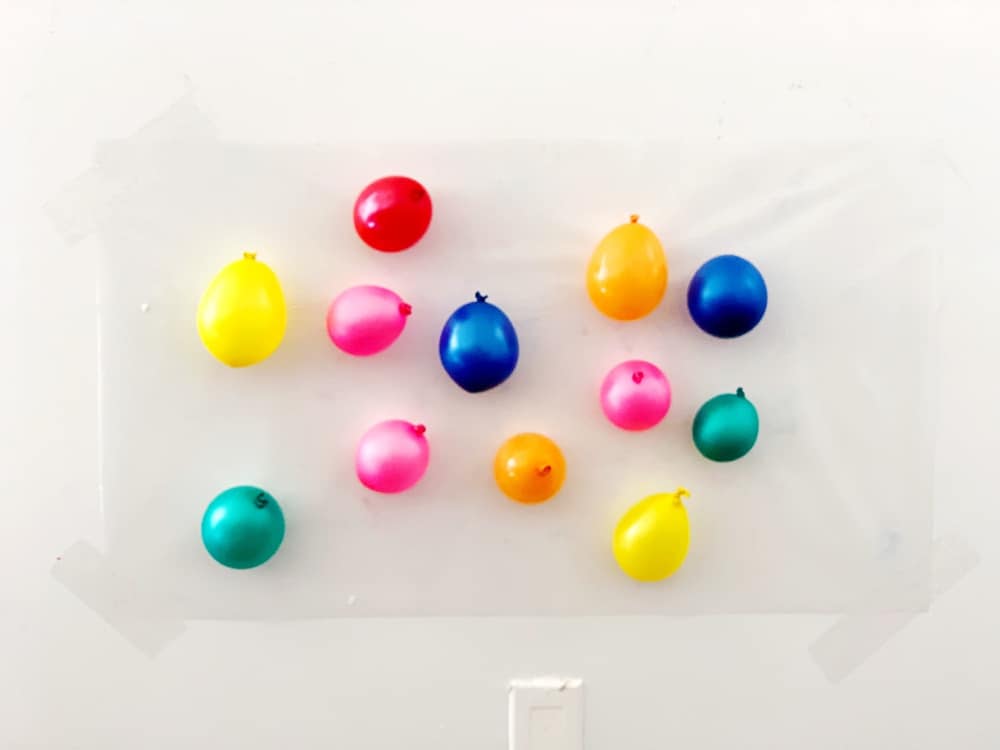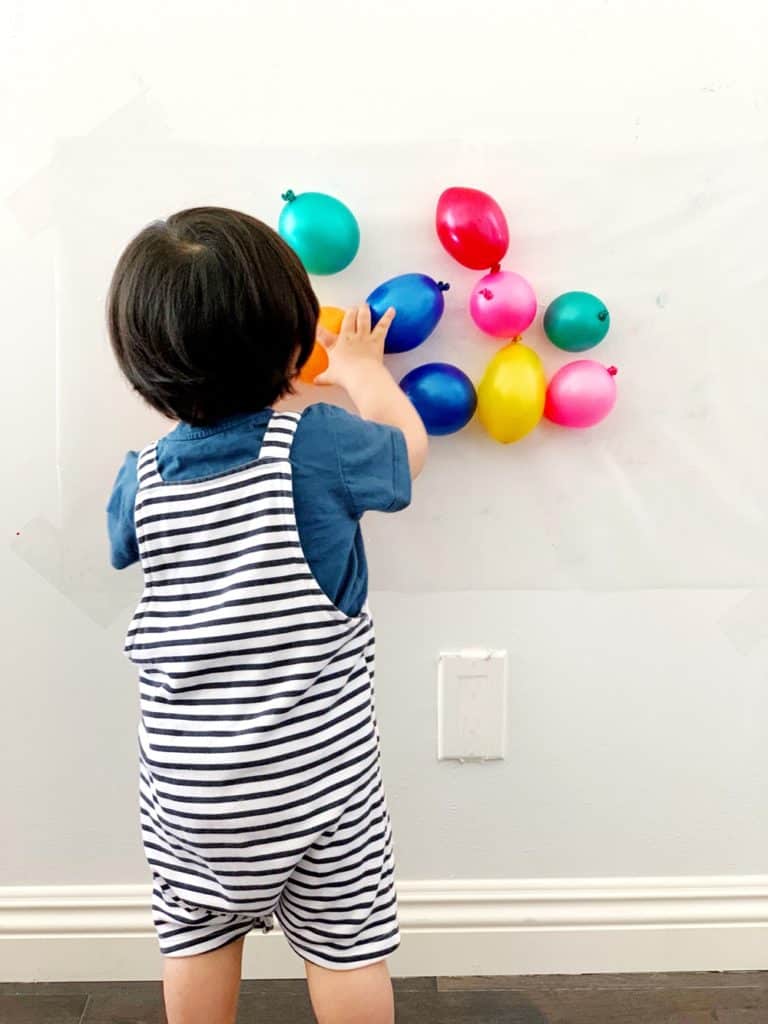 We were inspired to make this sticky wall idea from our sticky wall yarn sensory activity which was a huge hit!
I'm a firm believer that sensory play activities should be started early with children and it's because there are so many great activities like this Sticky Wall Sensory Activity to use!
I hope that this toddler sensory activity shows your child that learning can be both fun and educational at the same time.
How does this Balloon Sticky Wall Sensory Activity For Babies and Toddlers help with fine motor skills?
It's amazing how much it helps with fine motor skills! Not only will your baby and toddler be using their fingers and hands to pick up the balloons, but then they'll also be using their gentle touch to press the balloons to the sticky wall.
This will help to teach them that they have control over the force and pressure that they're using in their own hands.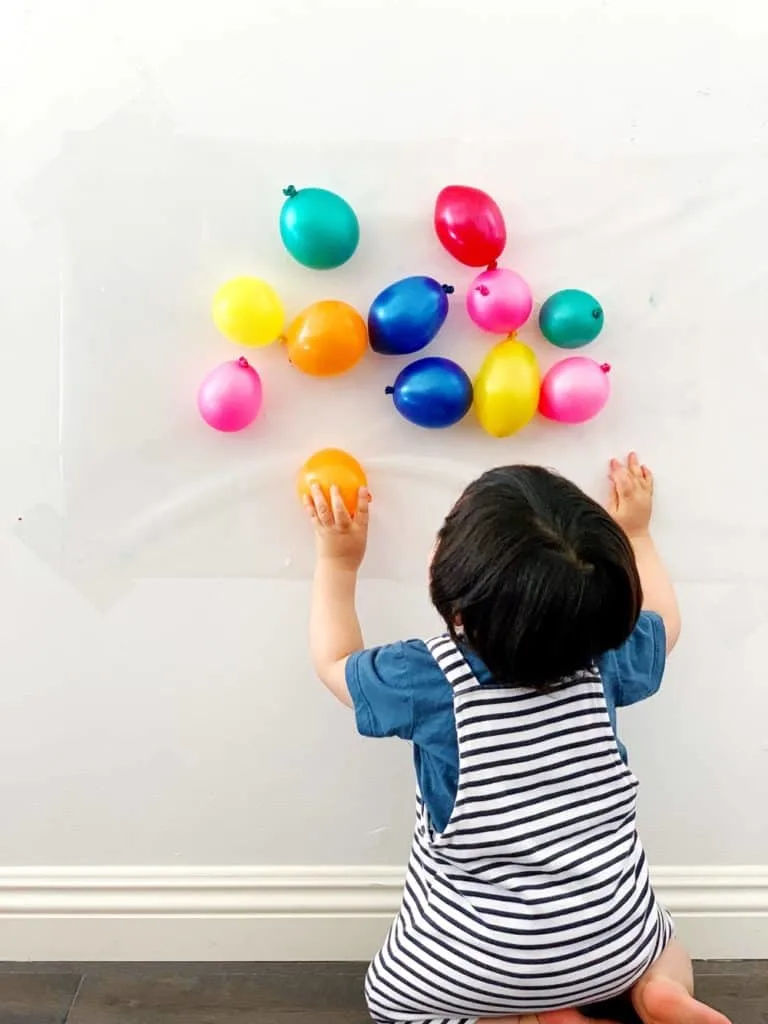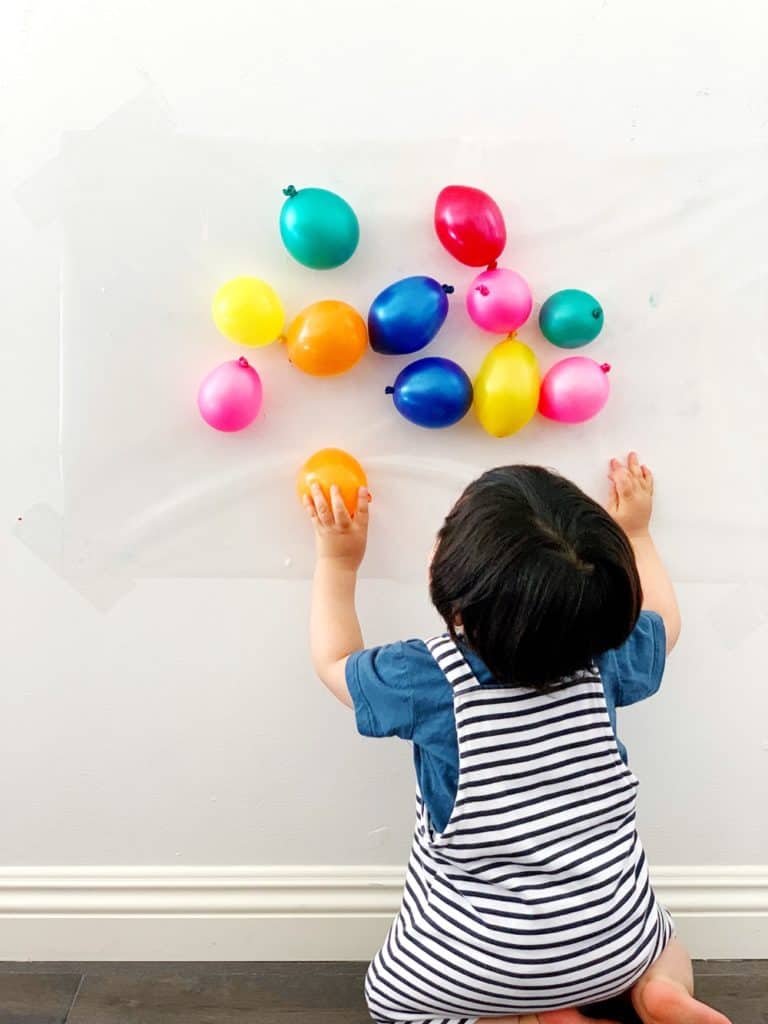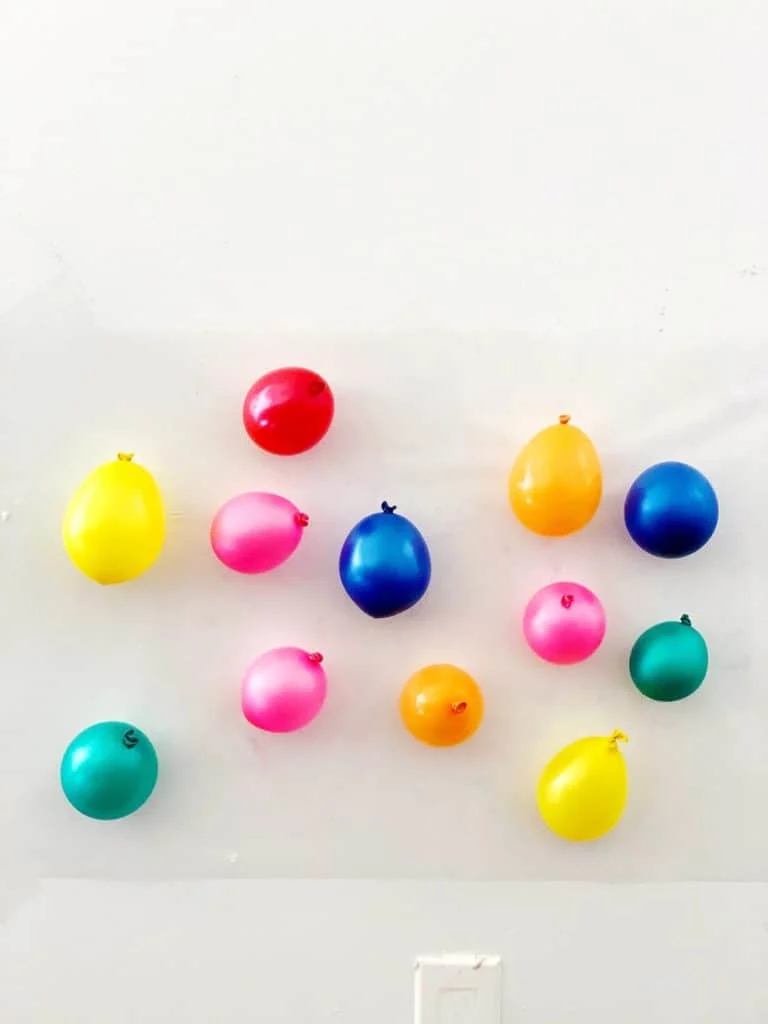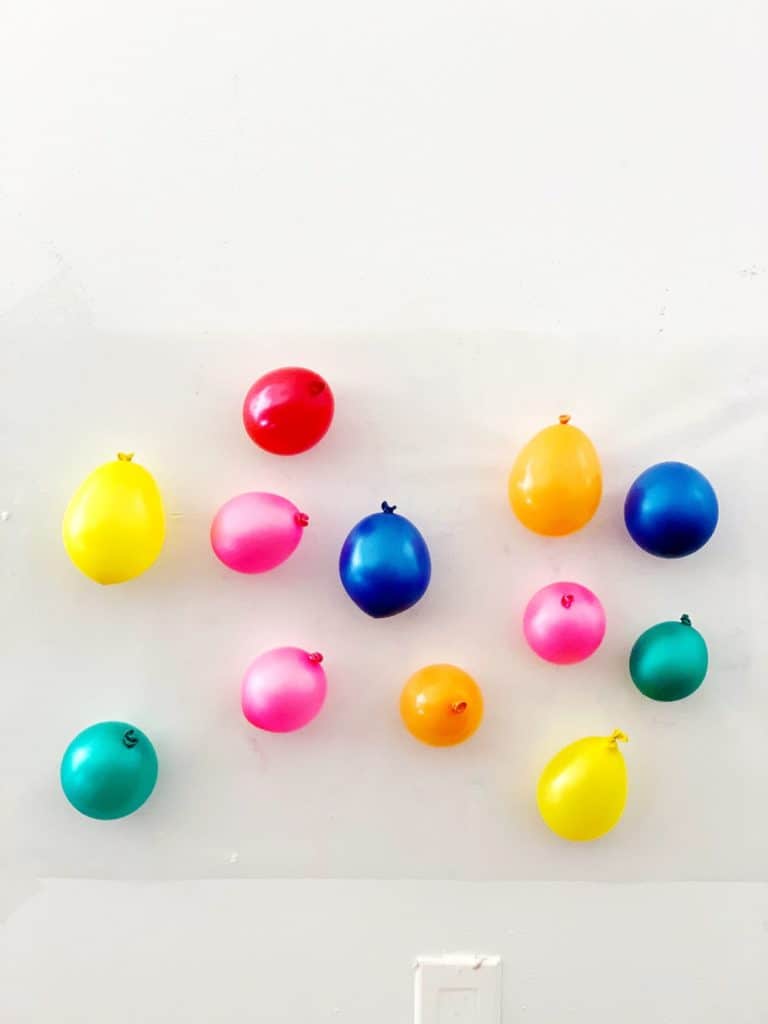 What else can you use this activity for?
I'm a recycler of crafts…and with that, I believe that there can be multiple uses for most kids activities and crafts.
While you can use this craft to work on fine motor skills, you can also use it to work on colors and counting as well.
Have your toddler place all the red balloons on one area of the wall and all the blue balloons in another area. Or have them count and add up the balloons and work on their counting skills.
How to set up this Balloon Sticky Wall Sensory Activity For Babies and Toddlers
It's a really simple activity to set up! You'll just need a few simple supplies and your child will be learning and having fun in no time at all.
You're going to want to have a large piece of contact paper and some clear packing tape to hold up the corners. Put it on an area of the wall that your child can reach and see eye level.
Next, gather up a variety of small colored balloons and blow them up. Make certain that you keep an eye on your toddler or child when doing this as you don't want to worry about any choking hazards.
Once the balloons are blown up, they're ready to start grabbing and sticking to the wall!
Balloon Sticky Wall Sensory Activity – Materials:
**Always supervise baby and toddler activities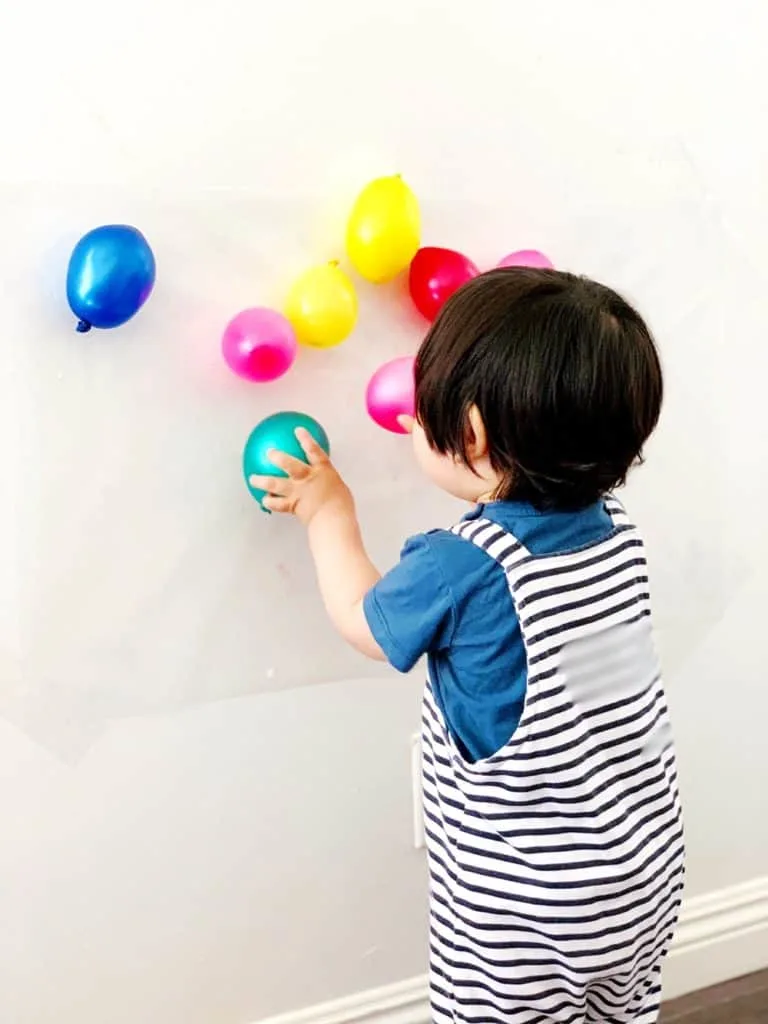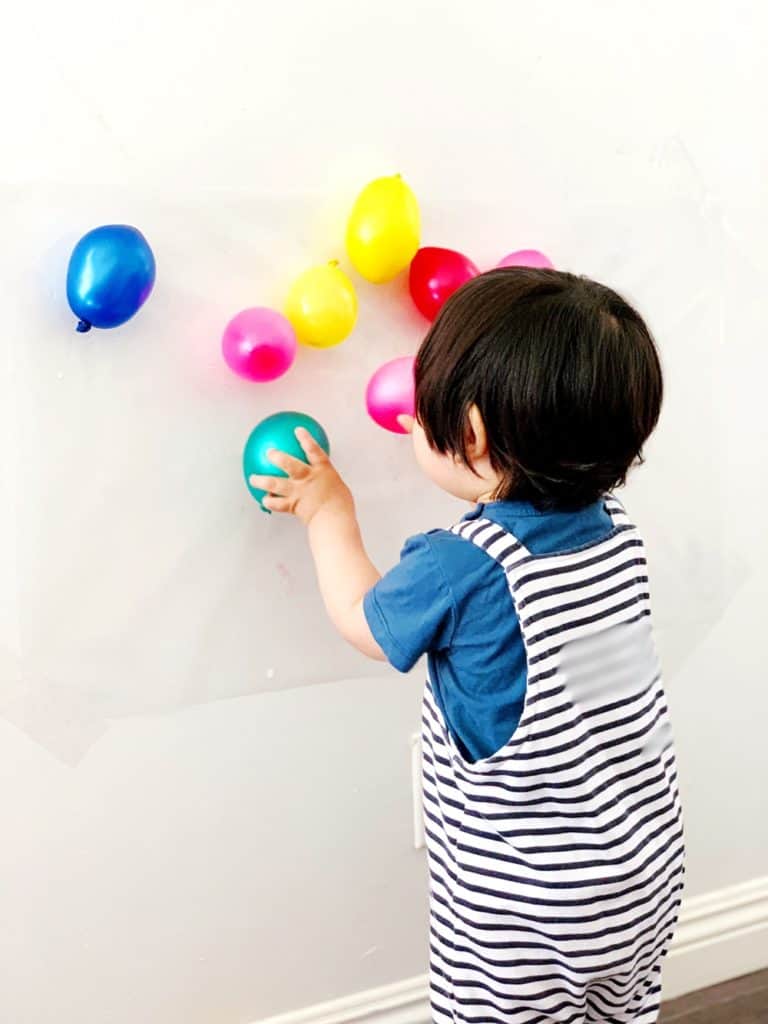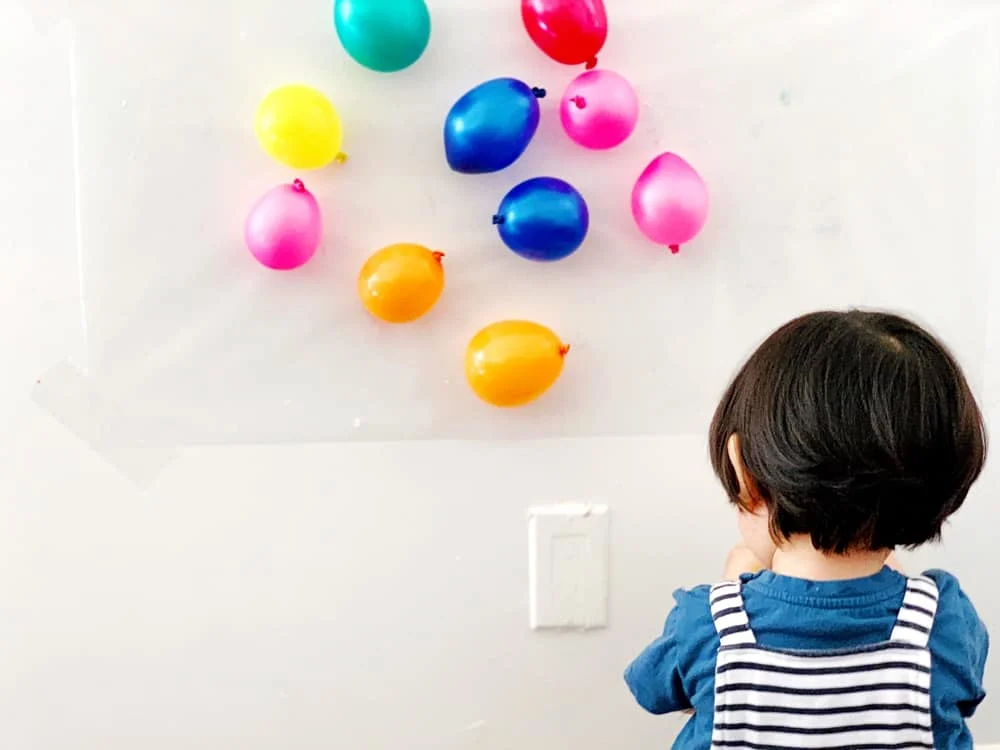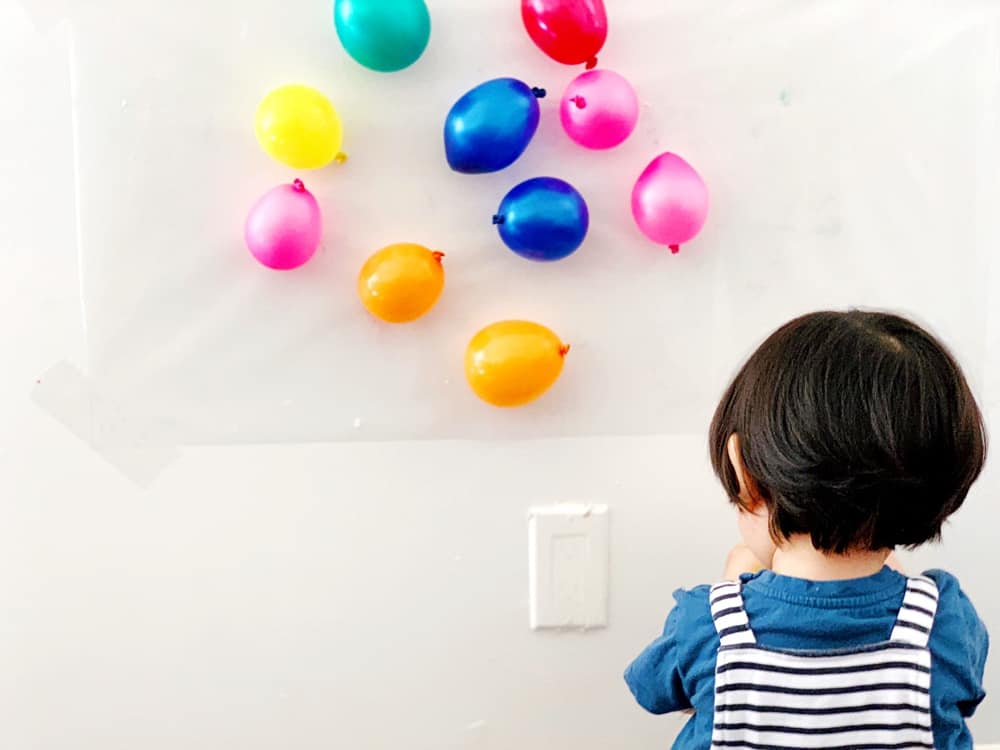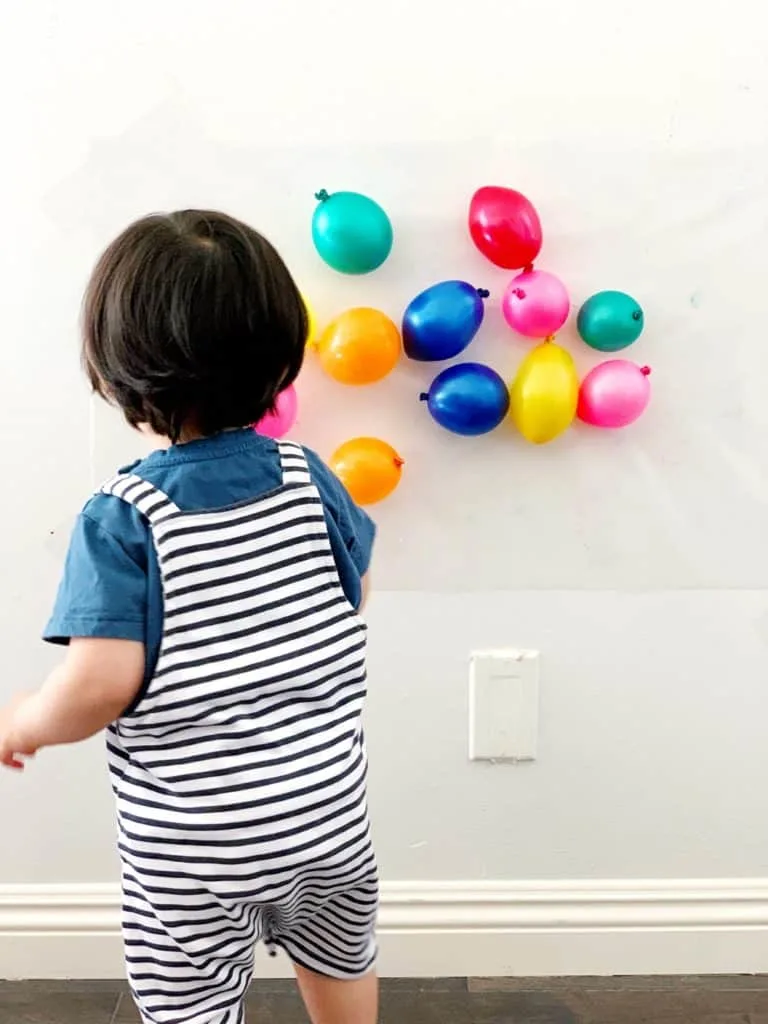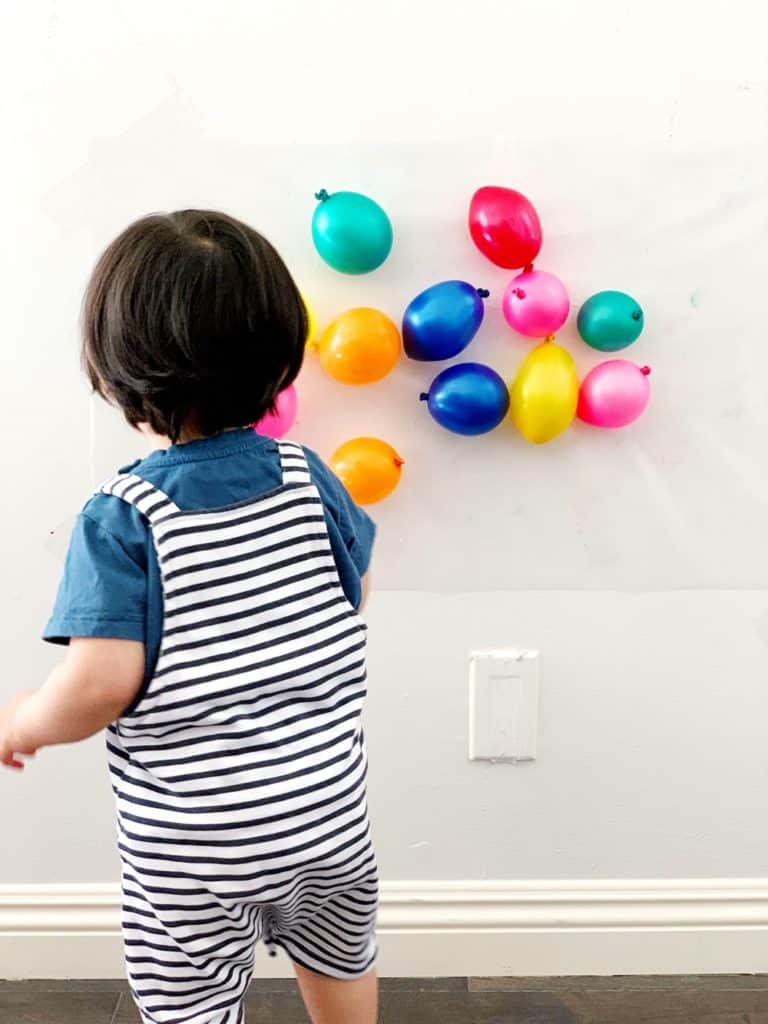 Yield: Balloon Sticky Wall Sensory Activity
BALLOON STICKY WALL SENSORY ACTIVITY FOR BABIES AND TODDLERS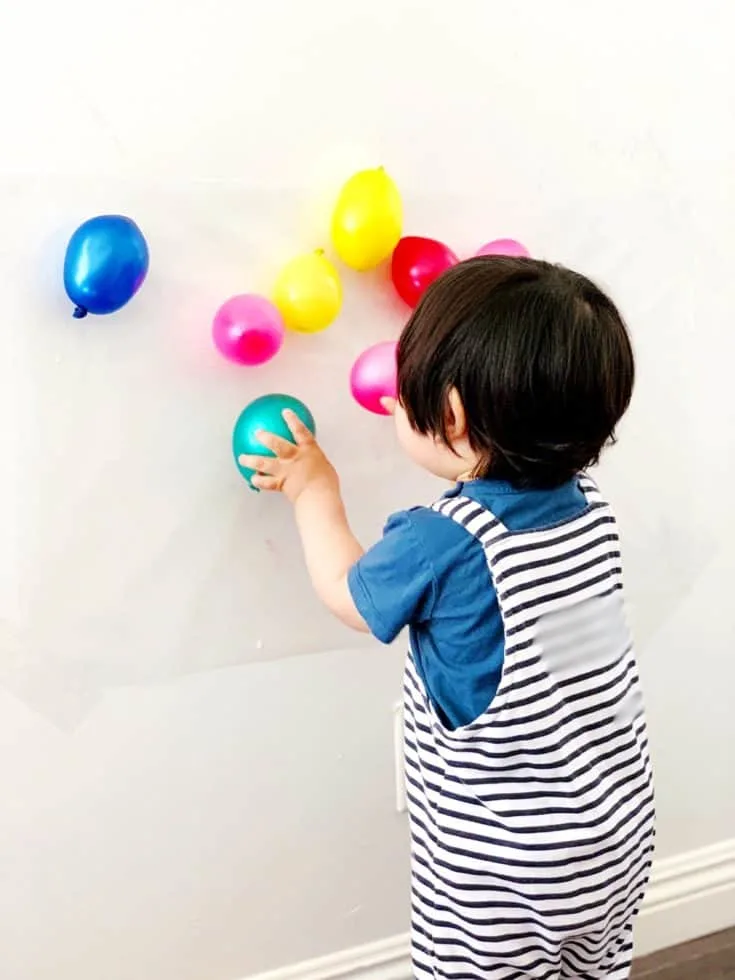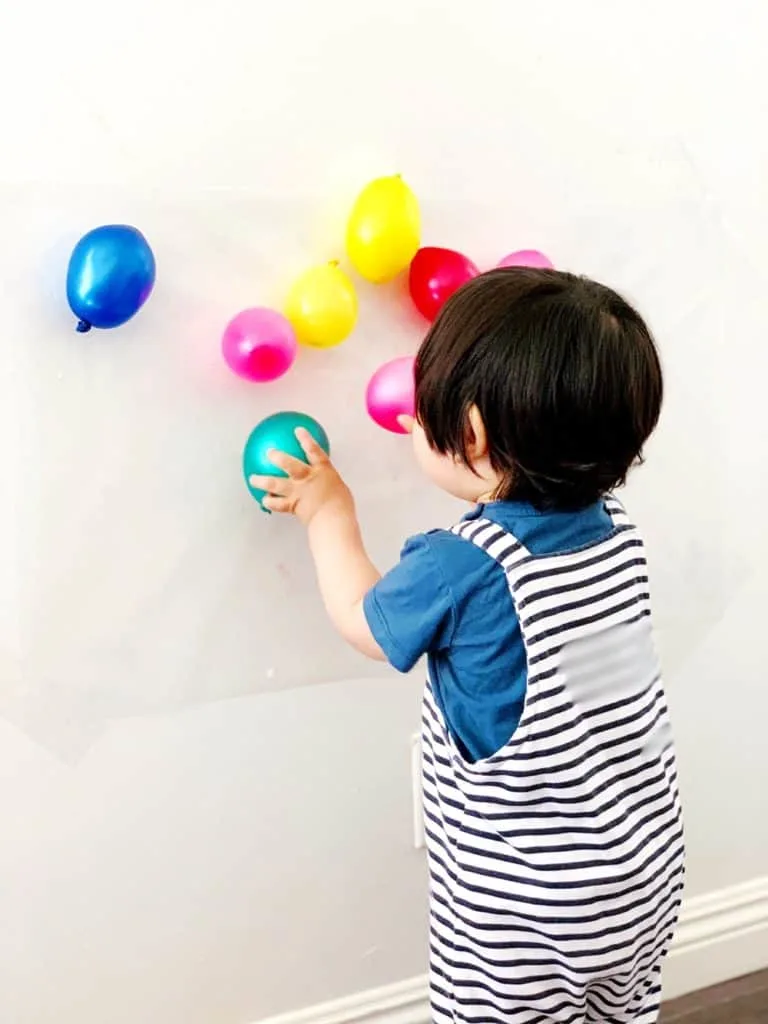 This Balloon Sticky Wall Sensory Activity For Babies and Toddlers is a great fine motor skills activity.
Materials
Instructions
Unroll your contact paper to a good size that covers the surface area of the wall you have for this sticky wall activity.
Use clear packing tape to hold down the four ends of the contact paper. You want the sticky side on the outside.
Blow up your balloons and place on the sticky wall.
Encourage your child to take off balloons and practice their fine motor skills. If they are able to, they can also place the balloons back on the contact paper and start over!

Always supervise baby and toddler play.
Check out more baby and toddler fine motor skills activities: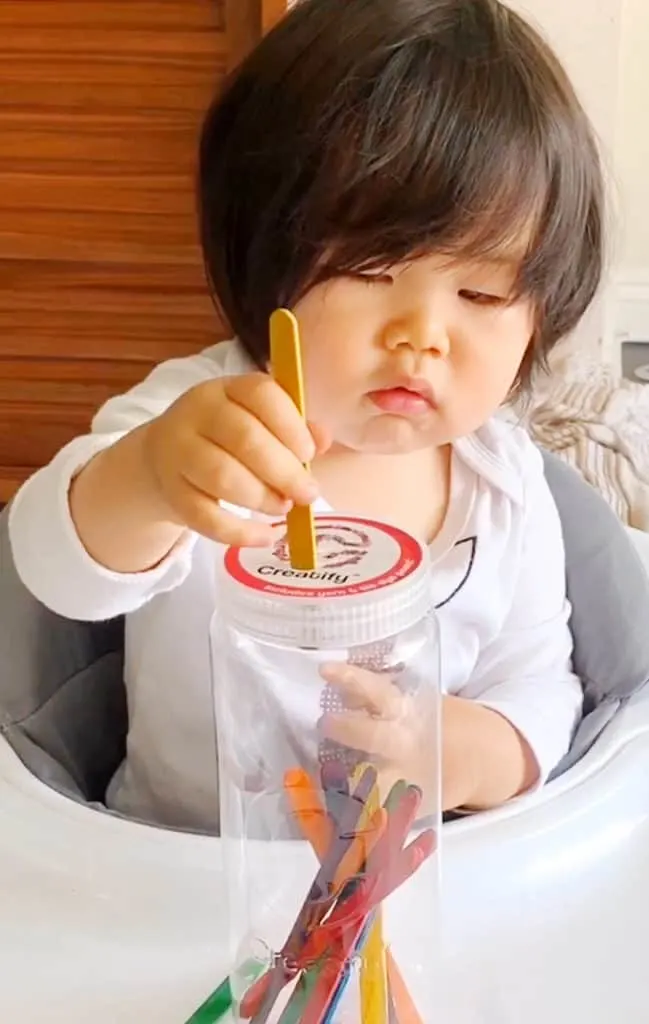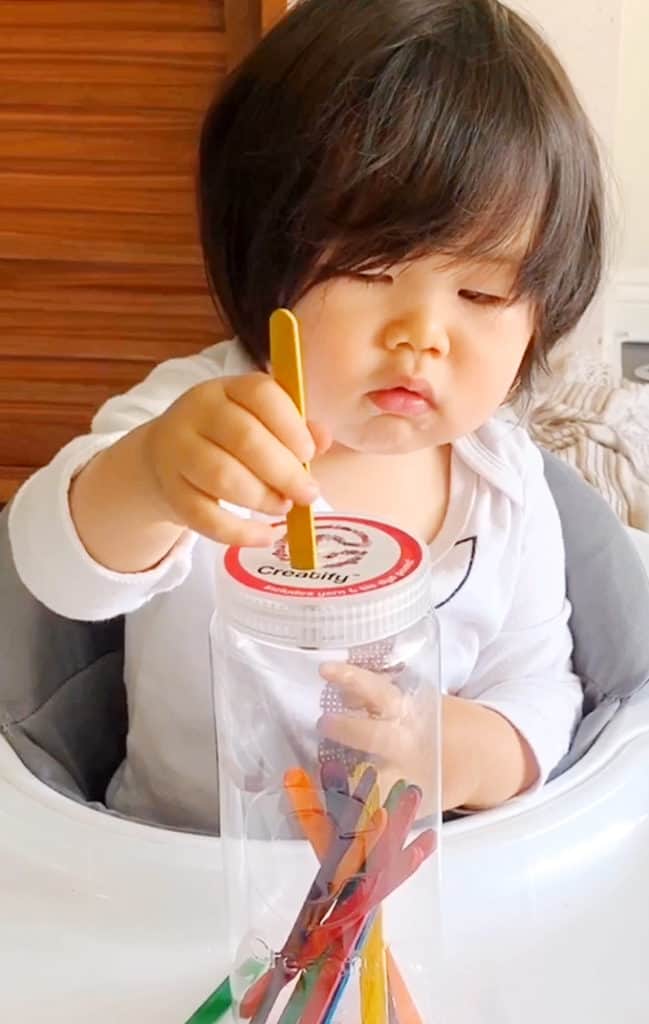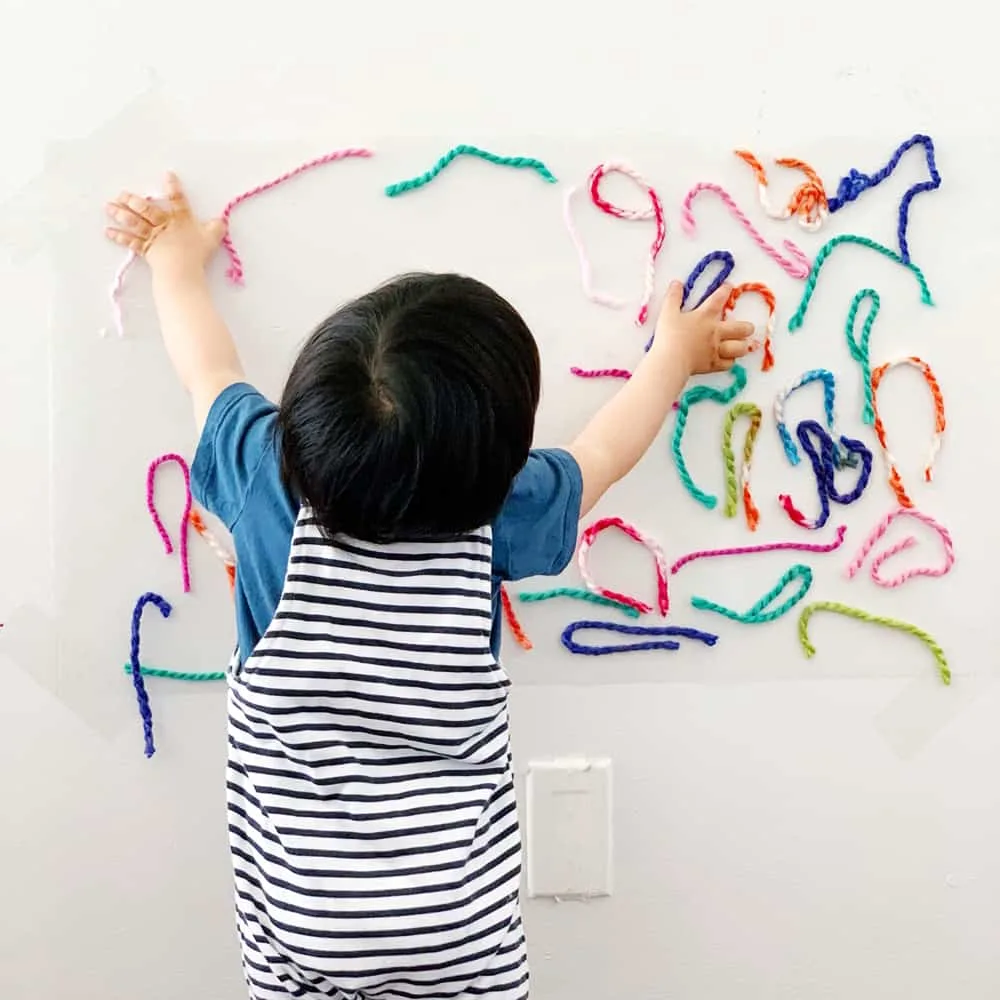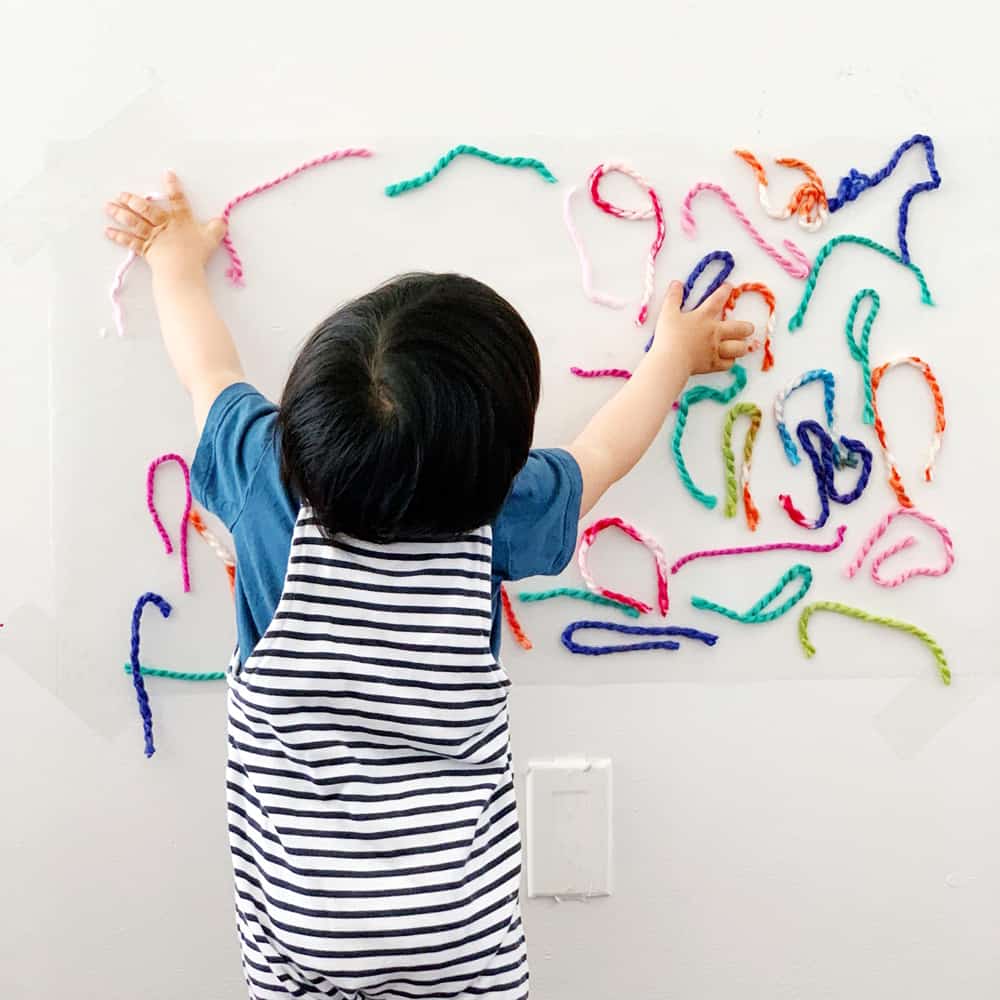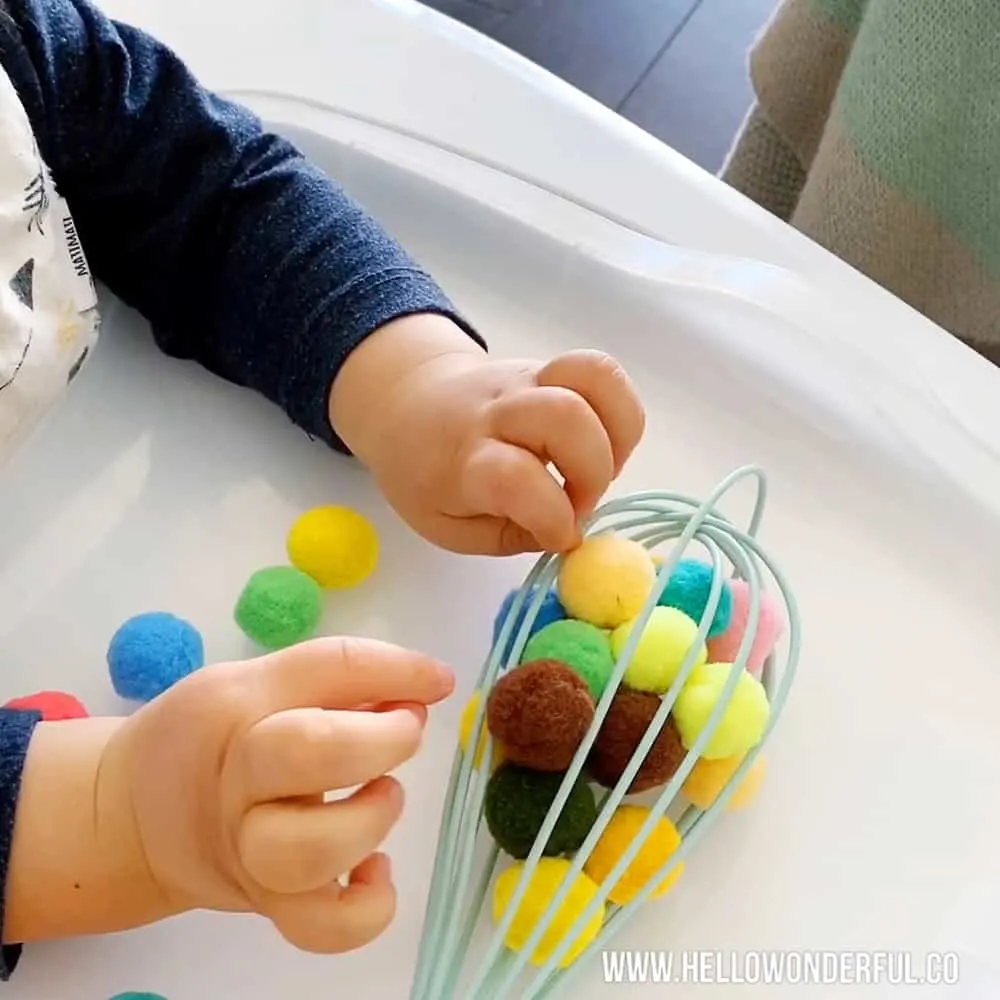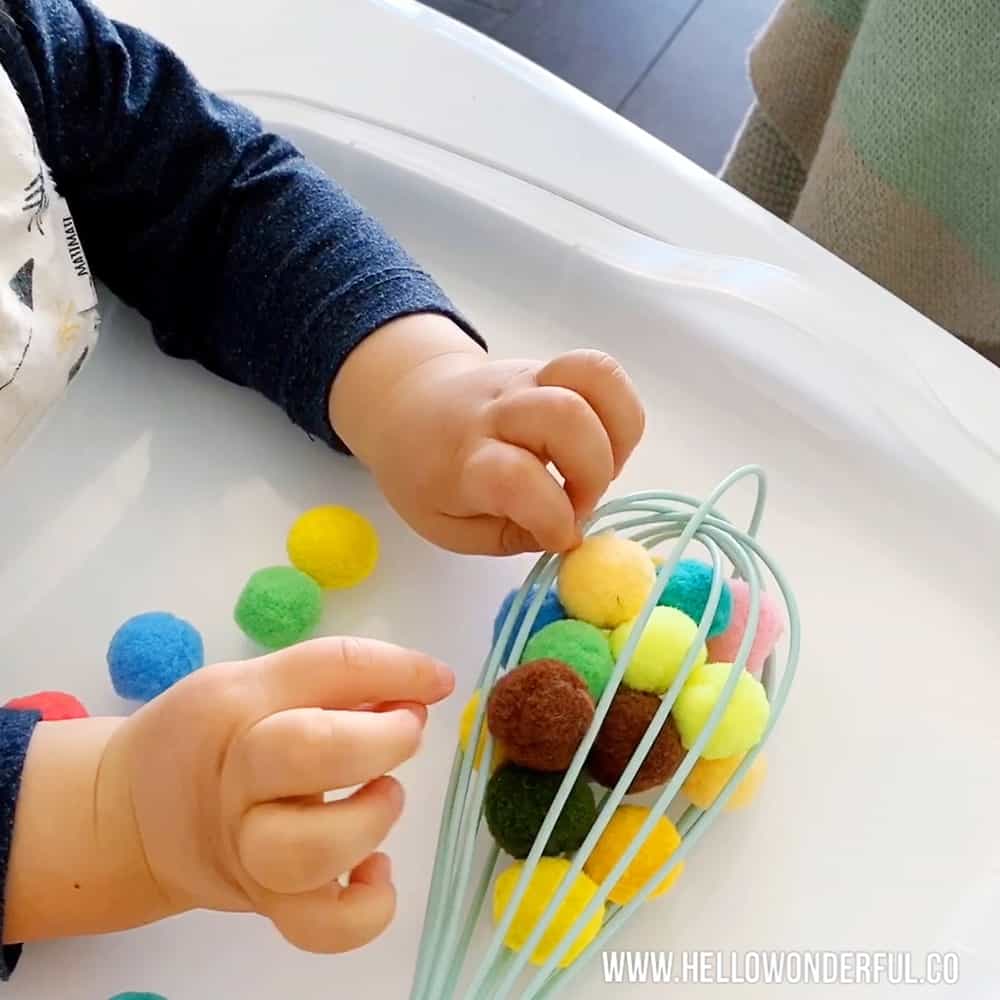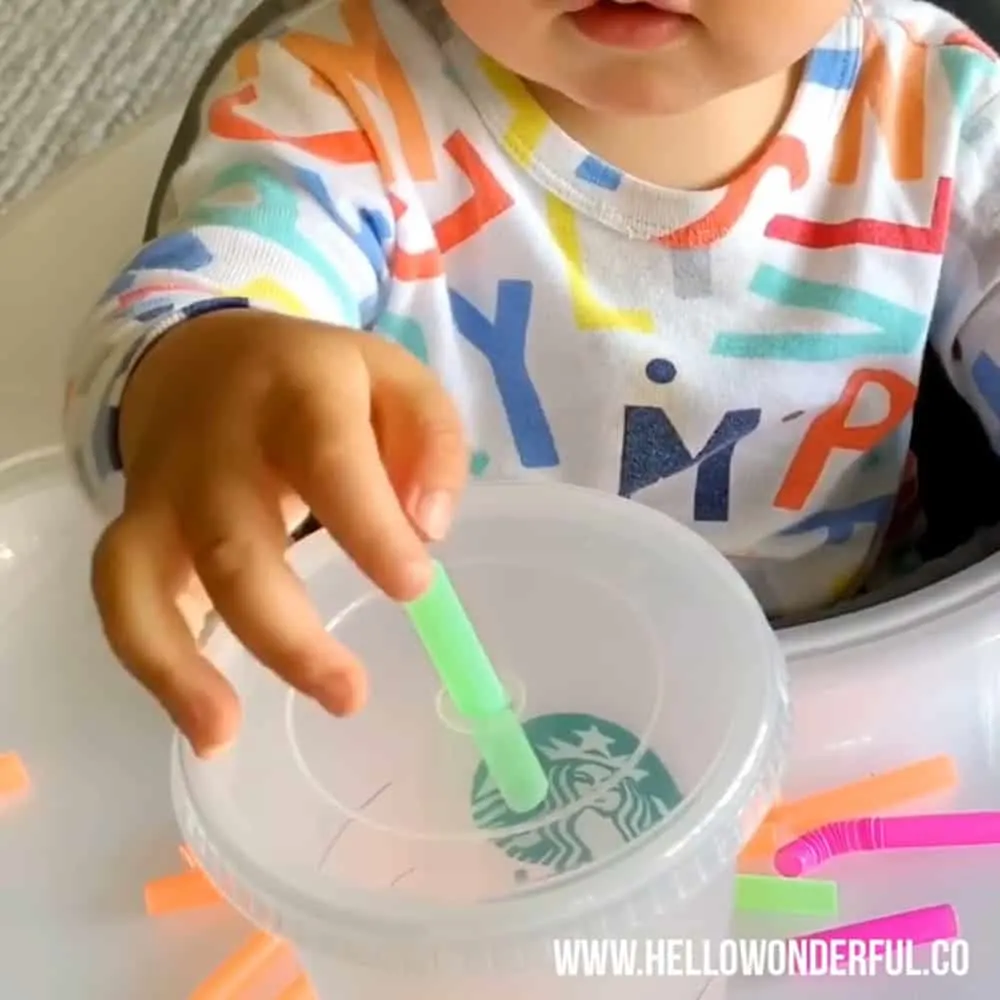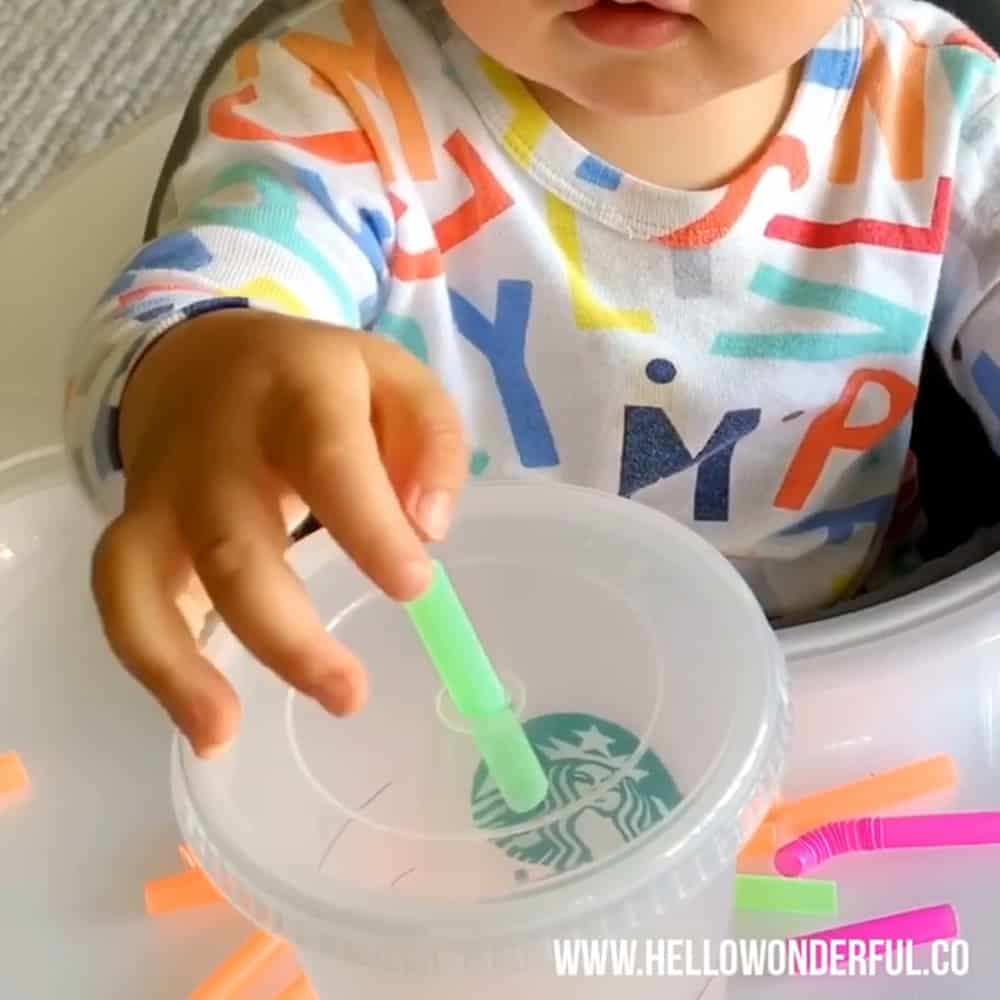 Disclosure: Some of the links in the post above are "affiliate links." This means if you click on the link and purchase the item, we will receive a small affiliate commission. Regardless, we give our promise that we only recommend products or services we would use personally and believe will add values to our readers.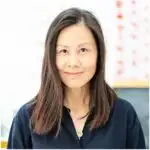 Agnes Hsu is a mom of three and has been inspiring parents and kids to get creative with easy activities and family friendly recipes for over 10 years. She shares her love for creative play and kids food to her 2MM+ followers online. Agnes' commitment to playful learning and kindness has not only raised funds for charity but also earned features in prestigious nationwide publications.