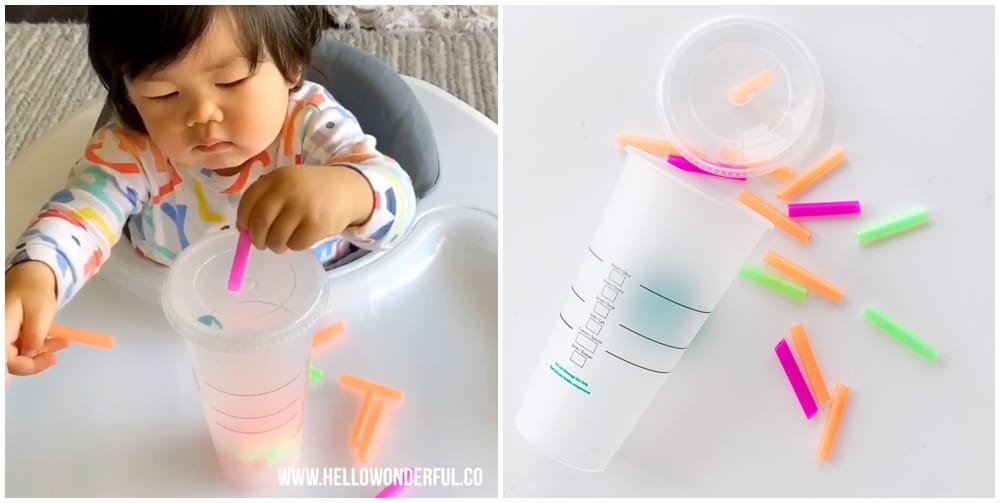 This Cup and Straw Fine Motor Skills Activity is a fun way for Babies and Toddlers to practice fine motor hand eye coordination.
Follow us on Instagram for more fun ideas for kids!
Watch the video below to see this fun Cup and Straw Fine Motor Skills Activity for Babies and Toddlers in action. Make sure to subscribe to our YouTube channel for more fun videos!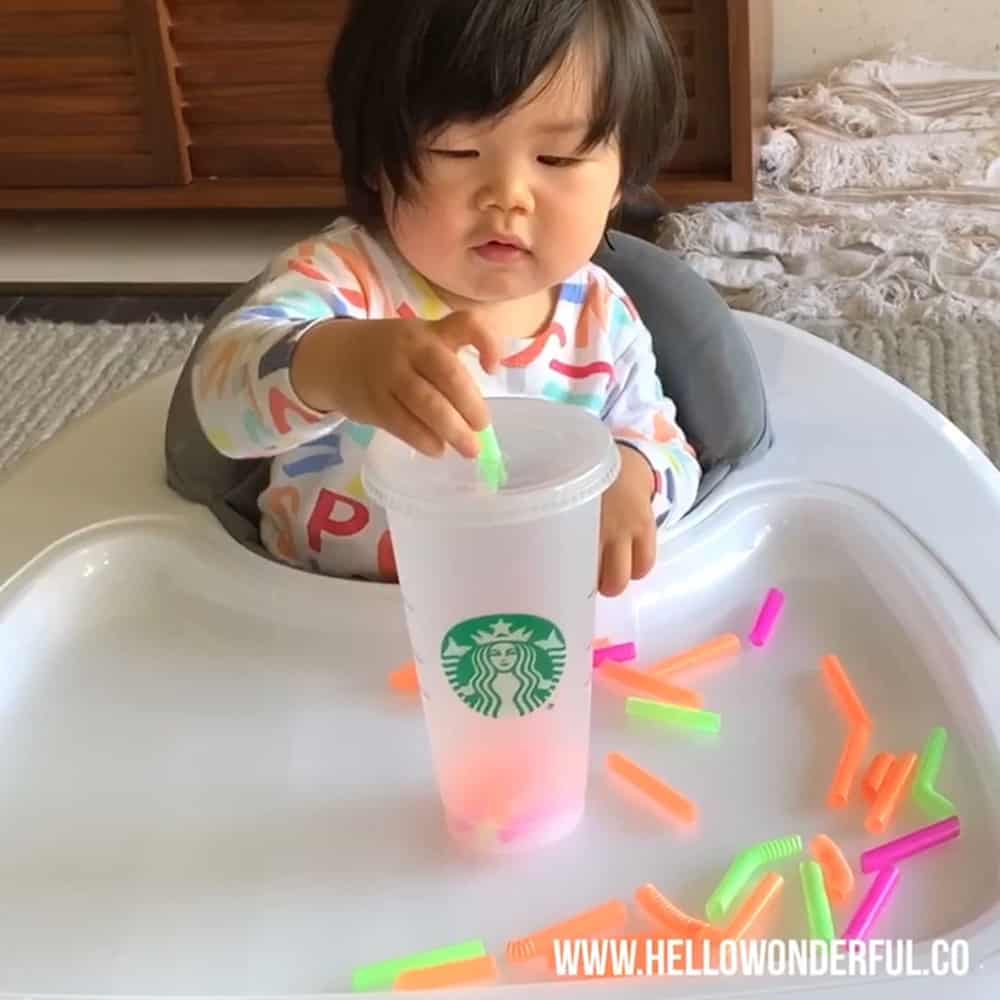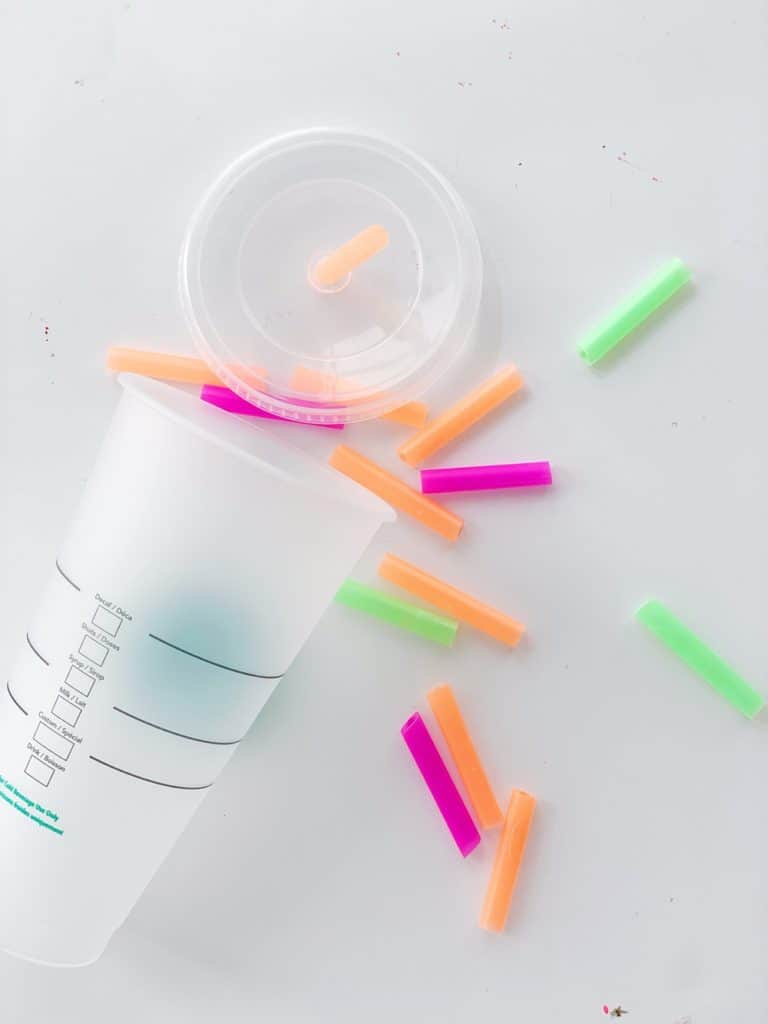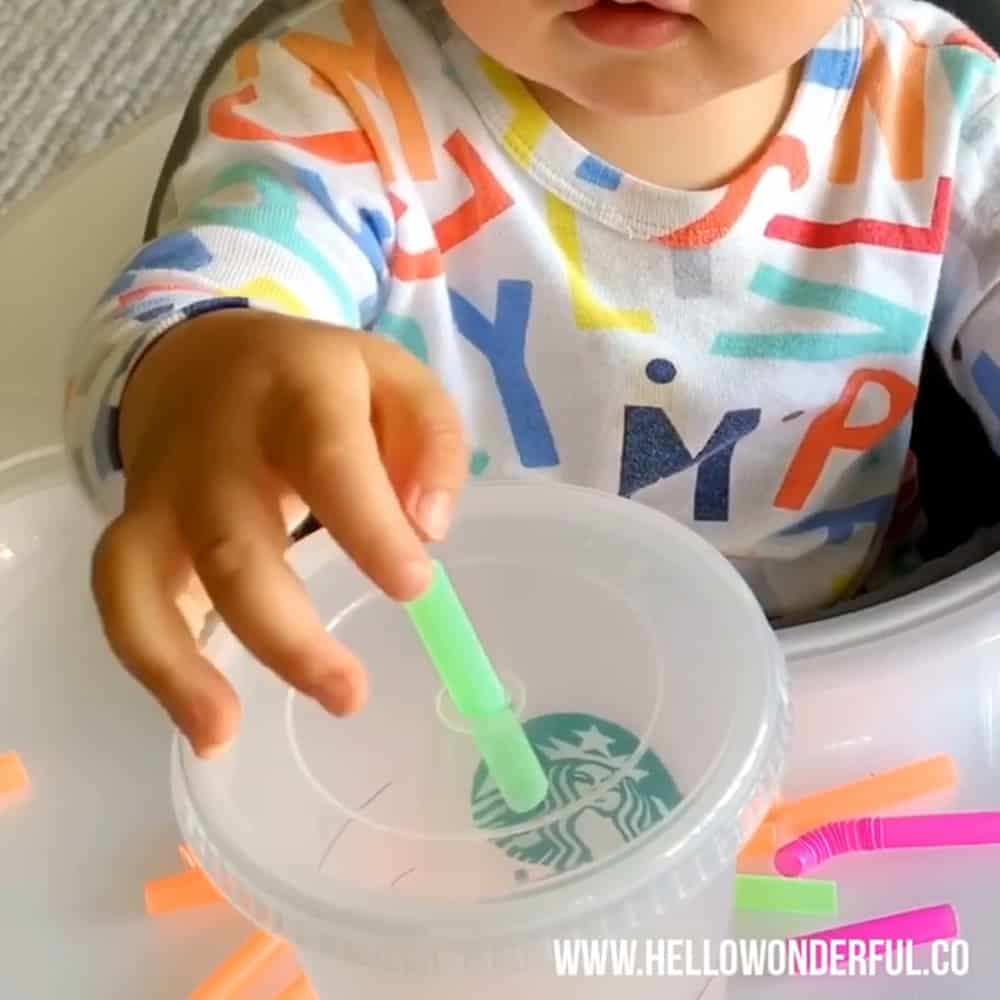 We've been sharing lots of fine motor skills activities for babies lately. My son Dash just turned 17 months so technically he is a toddler although fondly he'll always be a baby to me 🙂
This easy cup and straw activity is such an easy way to practice fine motor skills. I'll admit I had no plans to do this. It all came about from my almost daily run to Starbucks with baby to get through the day (how many other mamas can relate 🙂
Back to this, Dash always pulls on my cup and straw so in a lightbulb moment at the register I noticed they sell these reusable cups with straw. I grabbed one and cut straws long enough to prevent putting in his mouth and off he went.
*However, please always supervise baby and toddler play and activities.
Another easier way to play is to just add the straws inside the cup (he figures this out later if you watch the video in this post). I would try the straw insertion in lid for older babies and dropping straight into cup for younger babies.
Another tip is using some clear packing tape to tape down the cup, especially if it's a tall one like this.
We didn't do this for this activity but we've used tall cups and plastic jars for other baby activities and this does help keep the object in place so your child can focus on the activity instead of flinging the cup everywhere.
You can also think of other items to add inside the lid, pipe cleaners, popsicle sticks, etc instead of straws.
I hope if anything this cup and straw activity gives you another reason to go get that cup of coffee!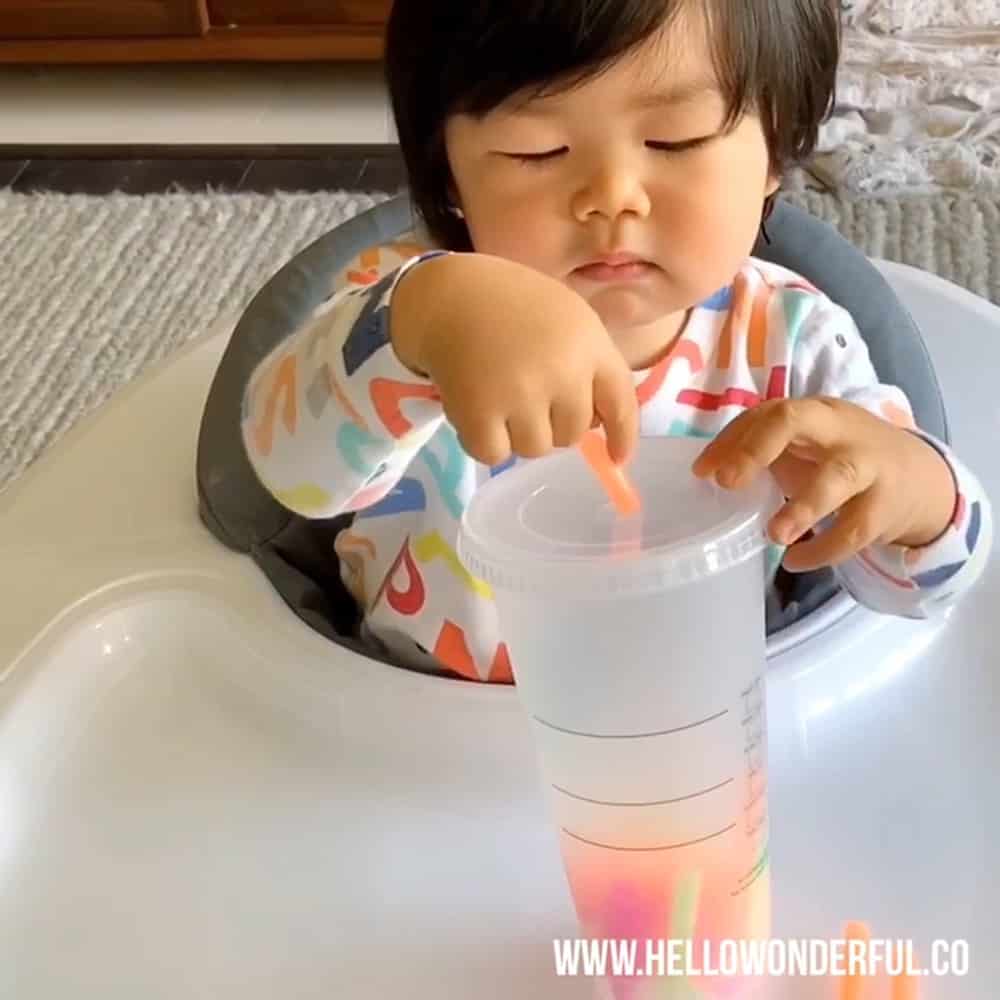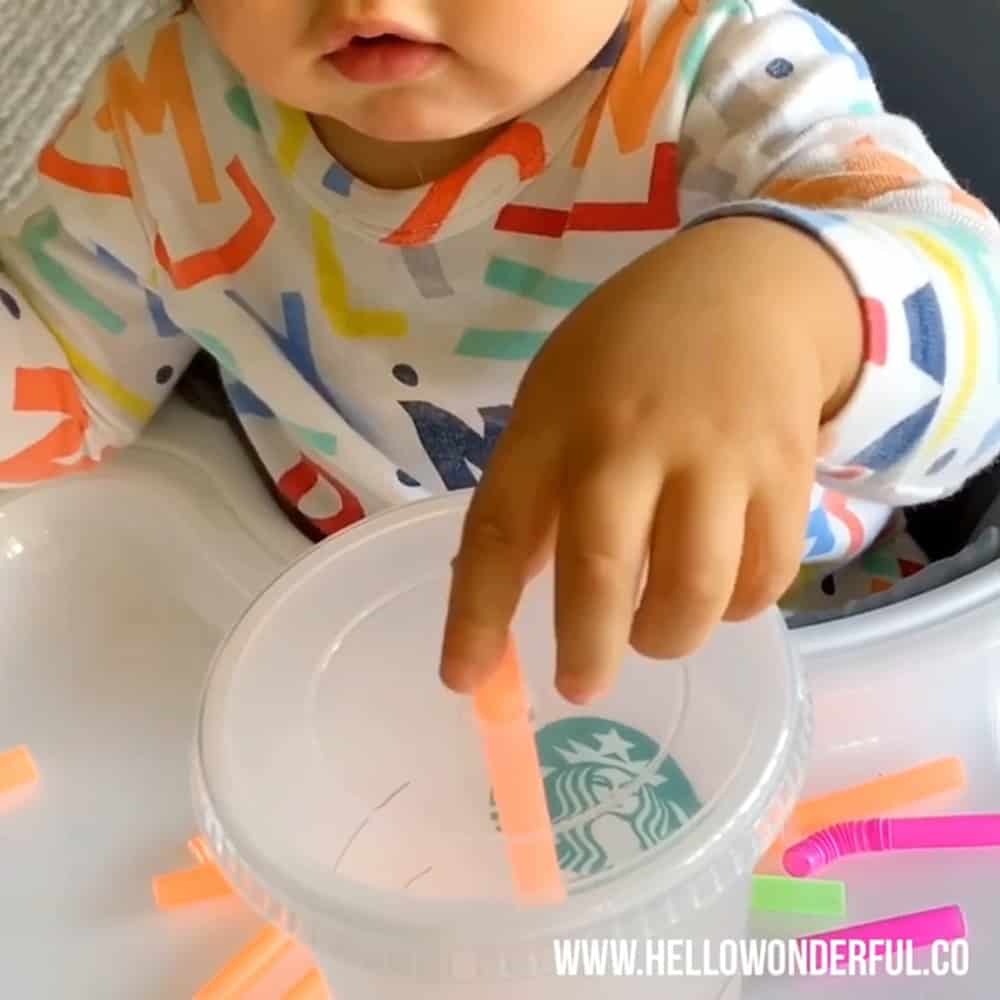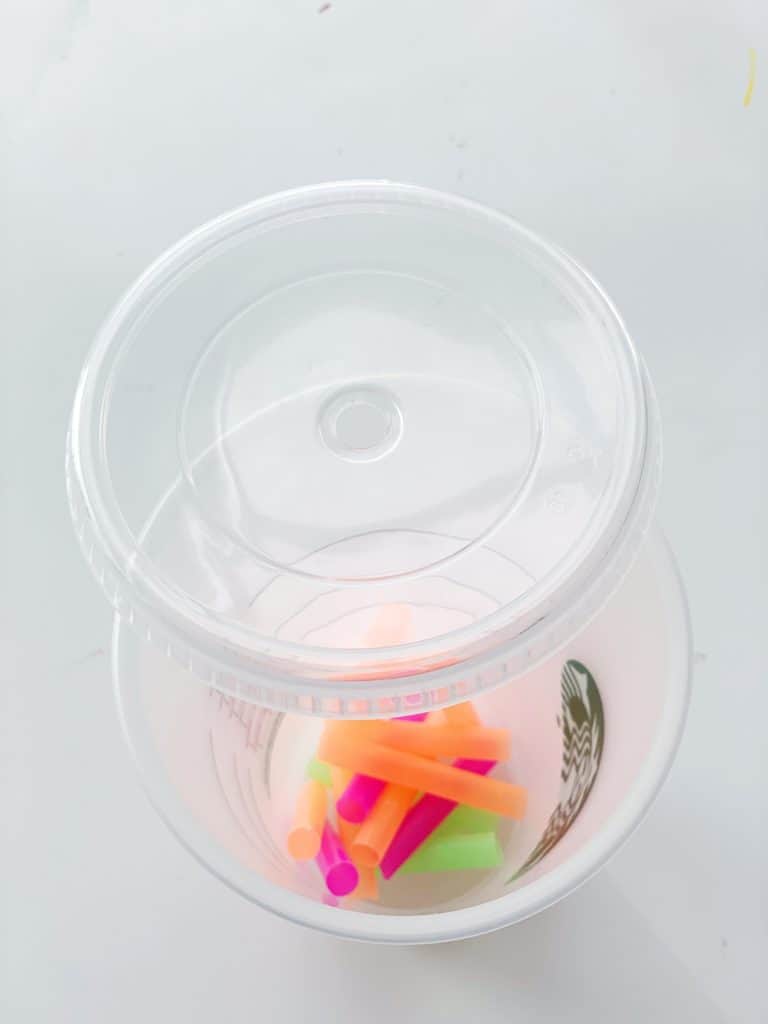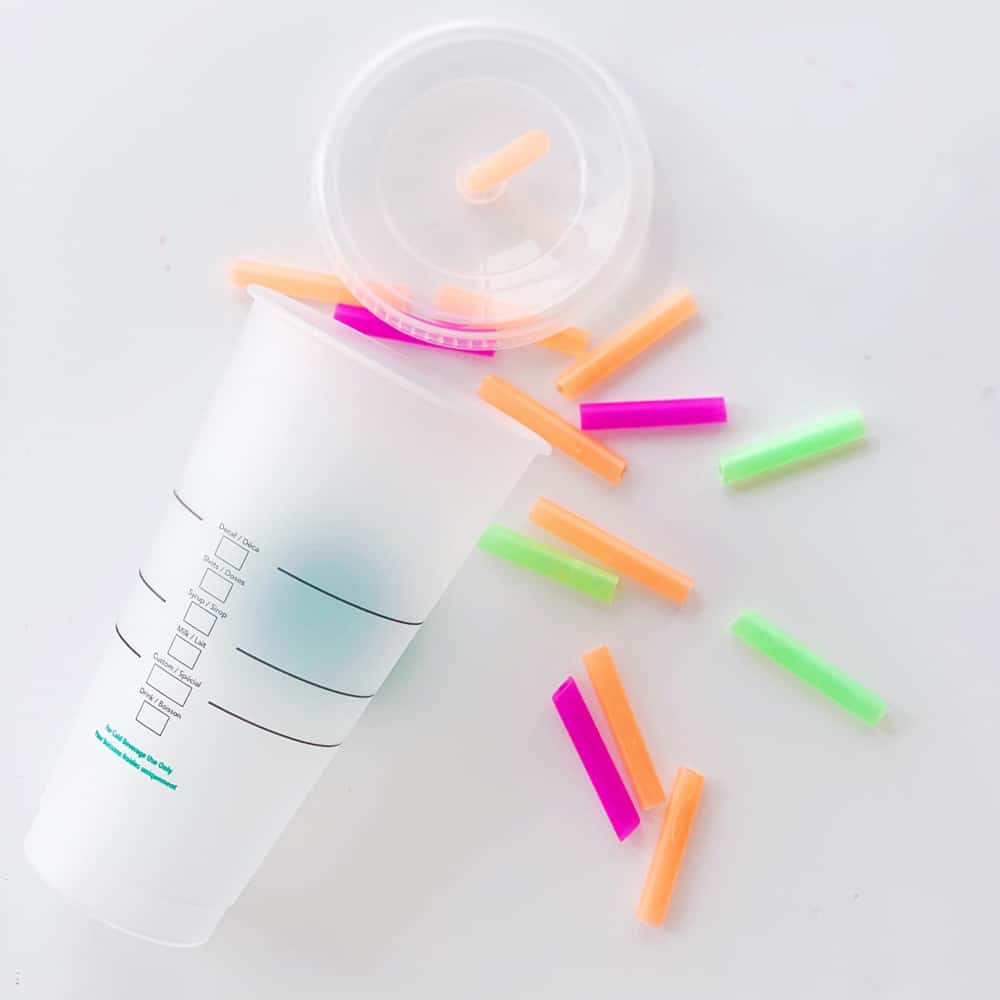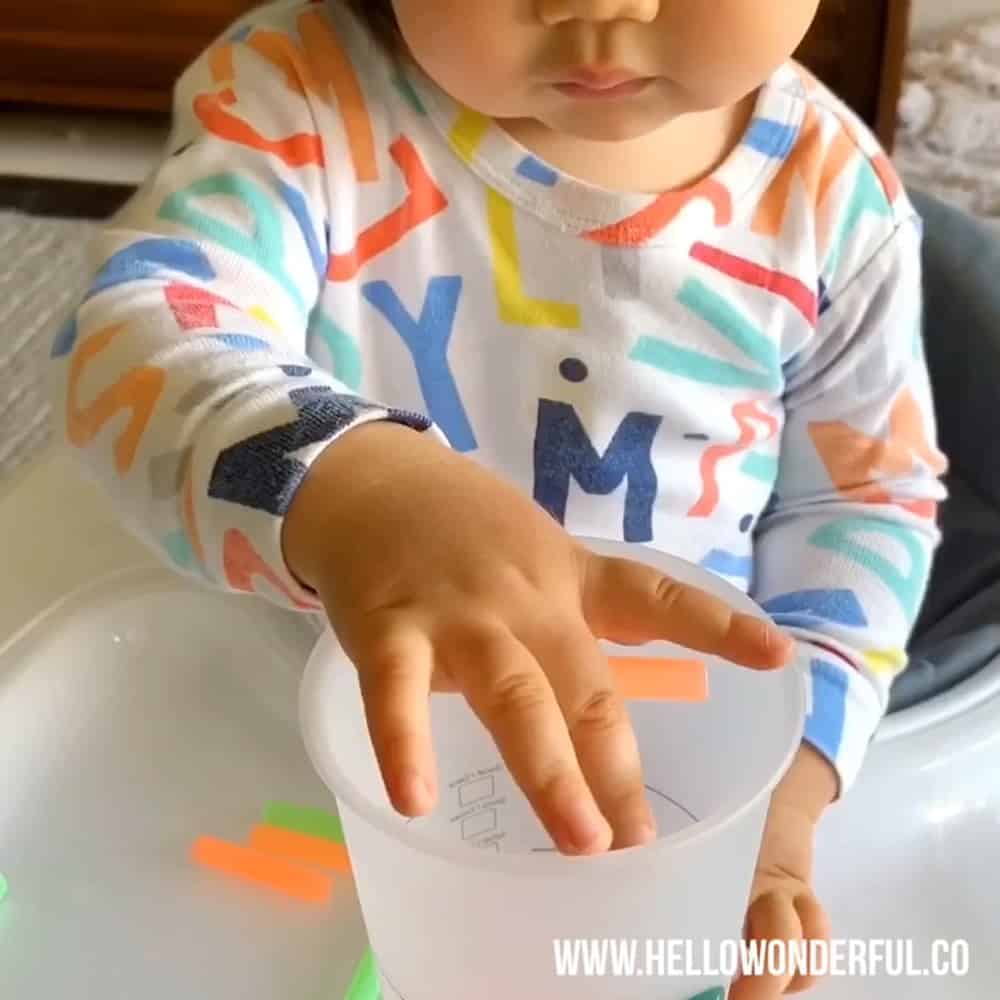 Yield: 1
CUP AND STRAW FINE MOTOR SKILLS ACTIVITY FOR BABIES AND TODDLERS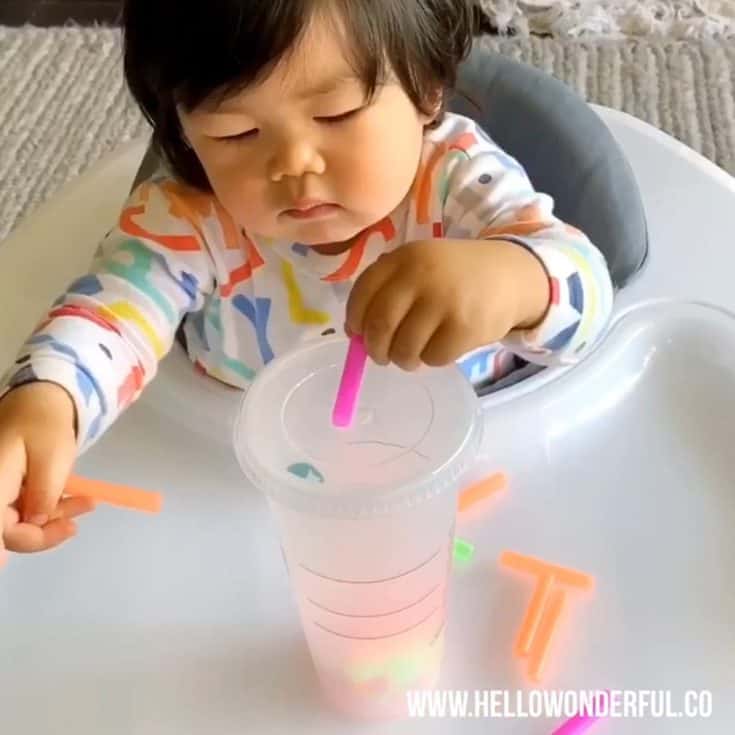 This Cup and Straw Fine Motor Skills Sensory Activity is a fun way for Babies and Toddlers to practice fine motor hand eye coordination.
Instructions
Step 1. Cut straws long enough so they don't post a chocking hazard and are easy for babies and toddlers to grasp.
Step 2. Encourage child to add cut straws inside the lid of the plastic cup.
Step 3. If getting the straw inside is too difficult, simply take the lid out and ask child to add straws inside the cup.
Step 4. Optional: if baby or toddler is only interested in flinging cup, us a piece of clear packing tape to hold cup down your surface table.
Check out more baby and toddler fine motor skills activities: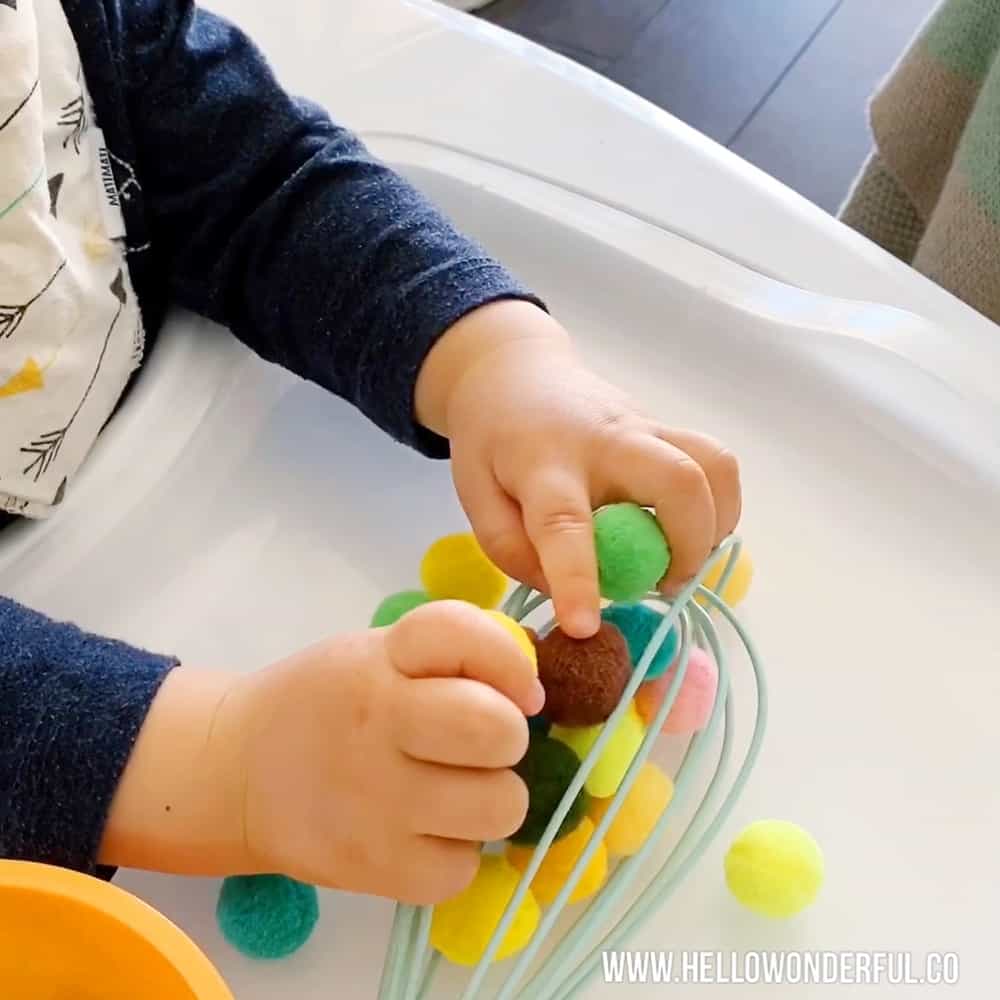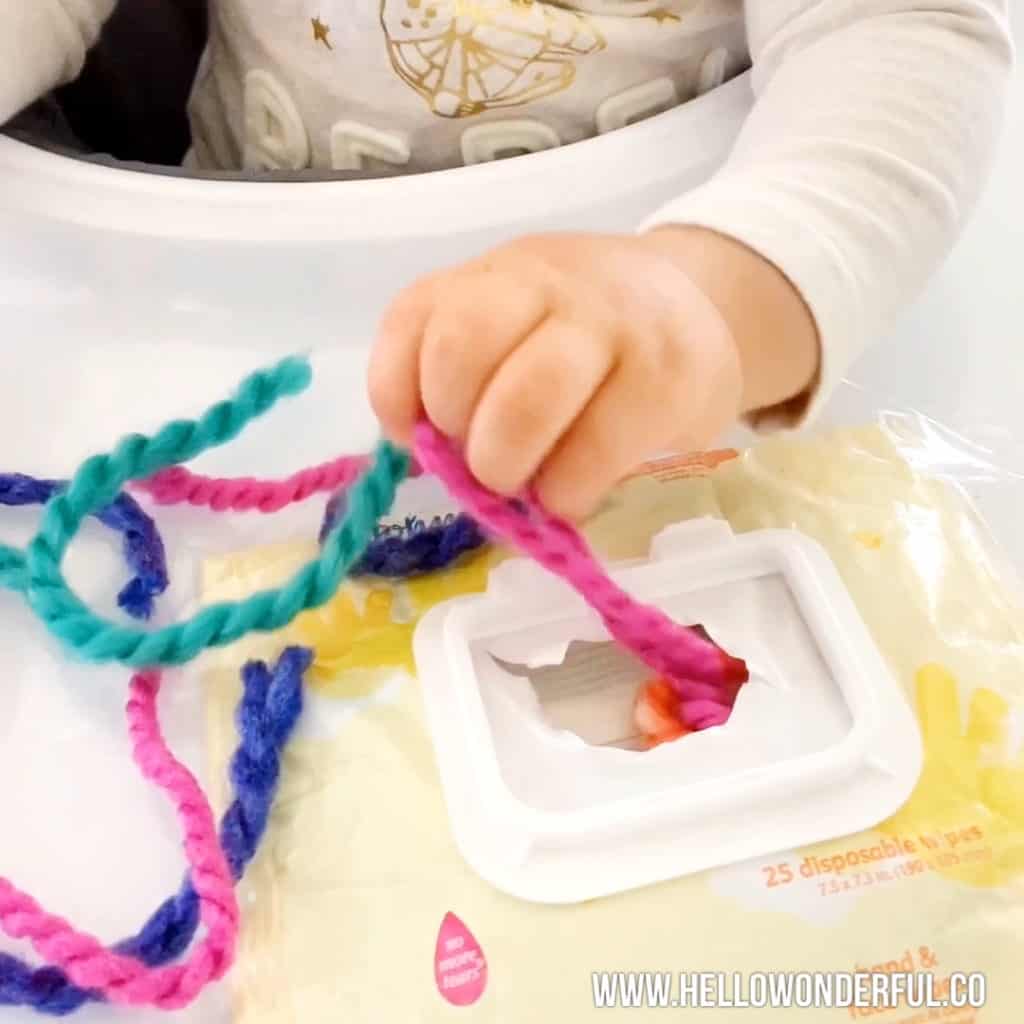 ---
Disclosure: Some of the links in the post above are "affiliate links." This means if you click on the link and purchase the item, we will receive a small affiliate commission. Regardless, we give our promise that we only recommend products or services we would use personally and believe will add values to our readers.