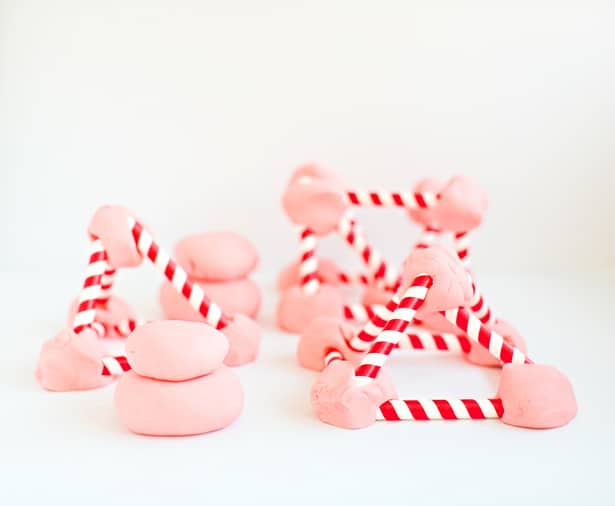 This homemade peppermint playdough smells just like the holidays and is a fun winter craft activity for the kids. Pair it with straws for an open-ended invitation to play for kids to build cool structures.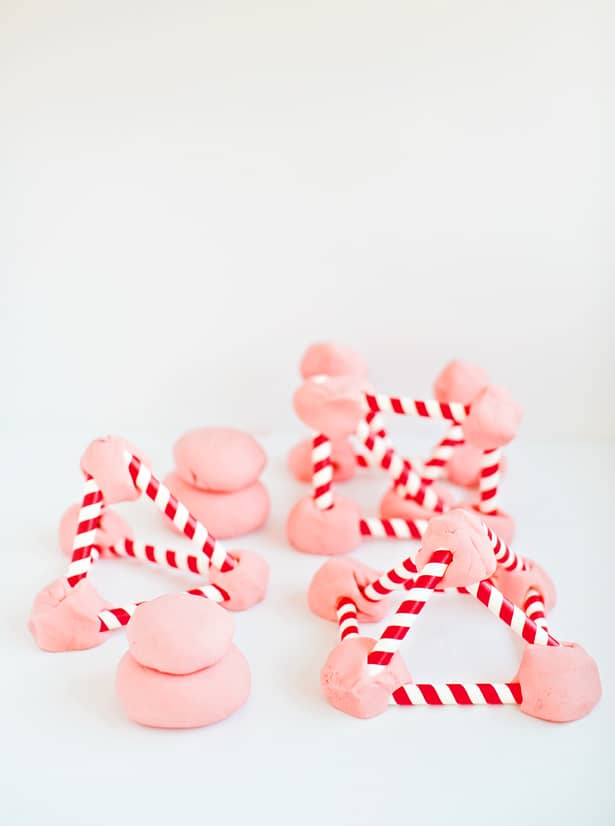 Peppermint Play Dough Straw Structures – Materials:
– 4 to 4 1/2 Cups of flour
– 1 1/2 Cups of salt
– 2 Tablespoons cream of tartar
– 4 Tablespoons vegetable
– 2 Cups of warm water
– Peppermint oil
– Red food coloring (optional)
– Straws (you want the sturdy paper type of straws)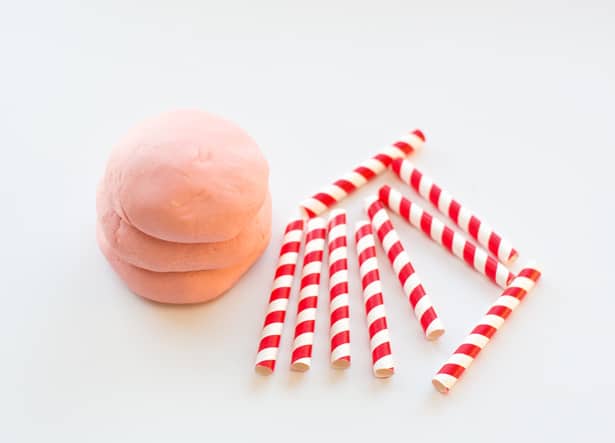 Instructions:
Step 1. In a large bowl, combine and whisk your flour, salt, and cream of tartar. Add the water and vegetable oil and mix thoroughly until a dough forms. If it's too wet, add more flour, if it's too dry, add more water a bit at a time until you get a nice smooth and not too sticky consistency. Add several drops of peppermint oil to your liking. Add a few drops of red food coloring (optional) until you get a pink color.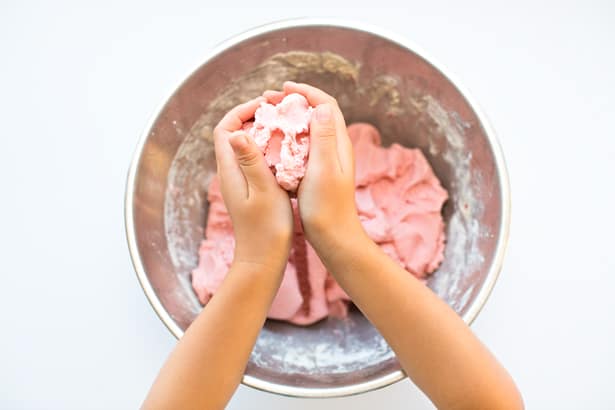 Step 2. Cut up your straws and make cool geometric structures or let your kids build whatever they'd like!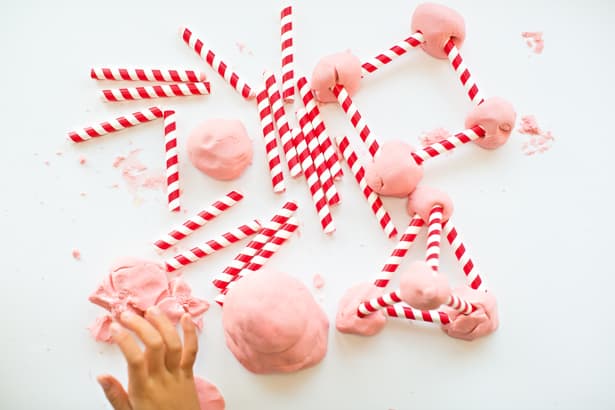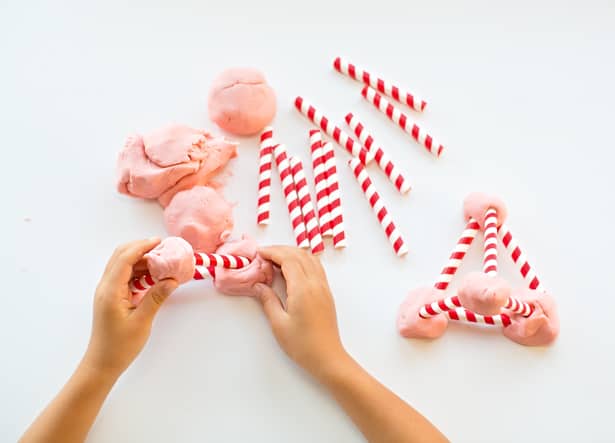 Plain playdough to be honest, doesn't smell so good, so adding essential oils like peppermint makes it smell heavenly and creates a pleasant experience when playing.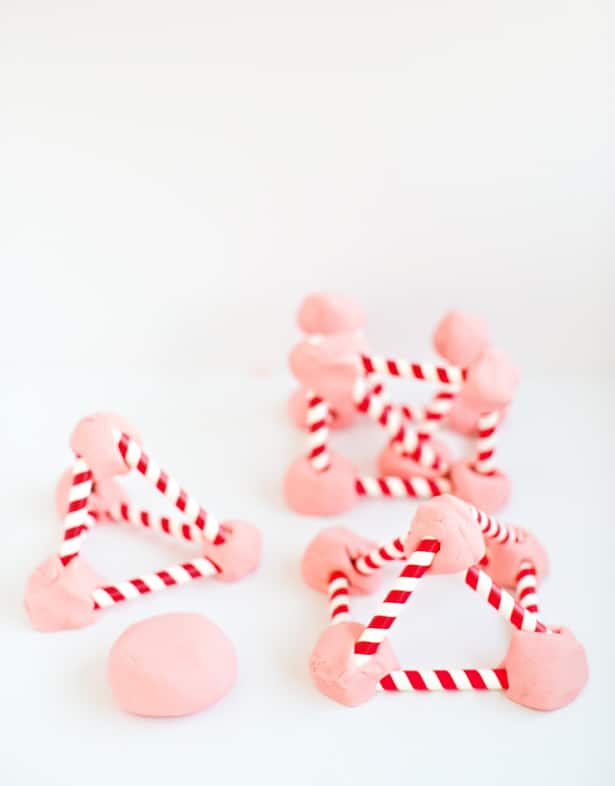 What are your favorite playdough activities?
Check out more fun holiday projects for kids.