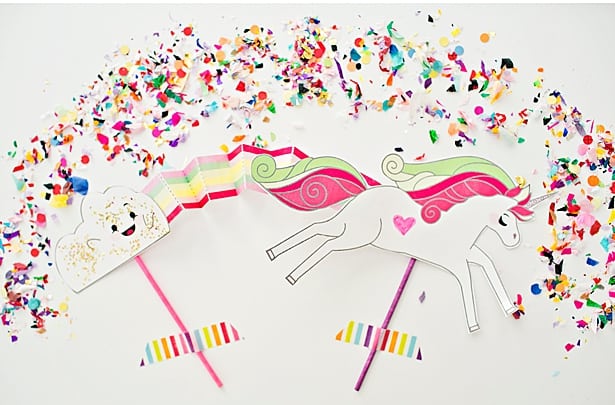 Scroll down to watch the video below to see how easy it is to make this magical Rainbow Unicorn Accordion Paper Craft and make sure to subscribe to our YouTube channel for more fun videos!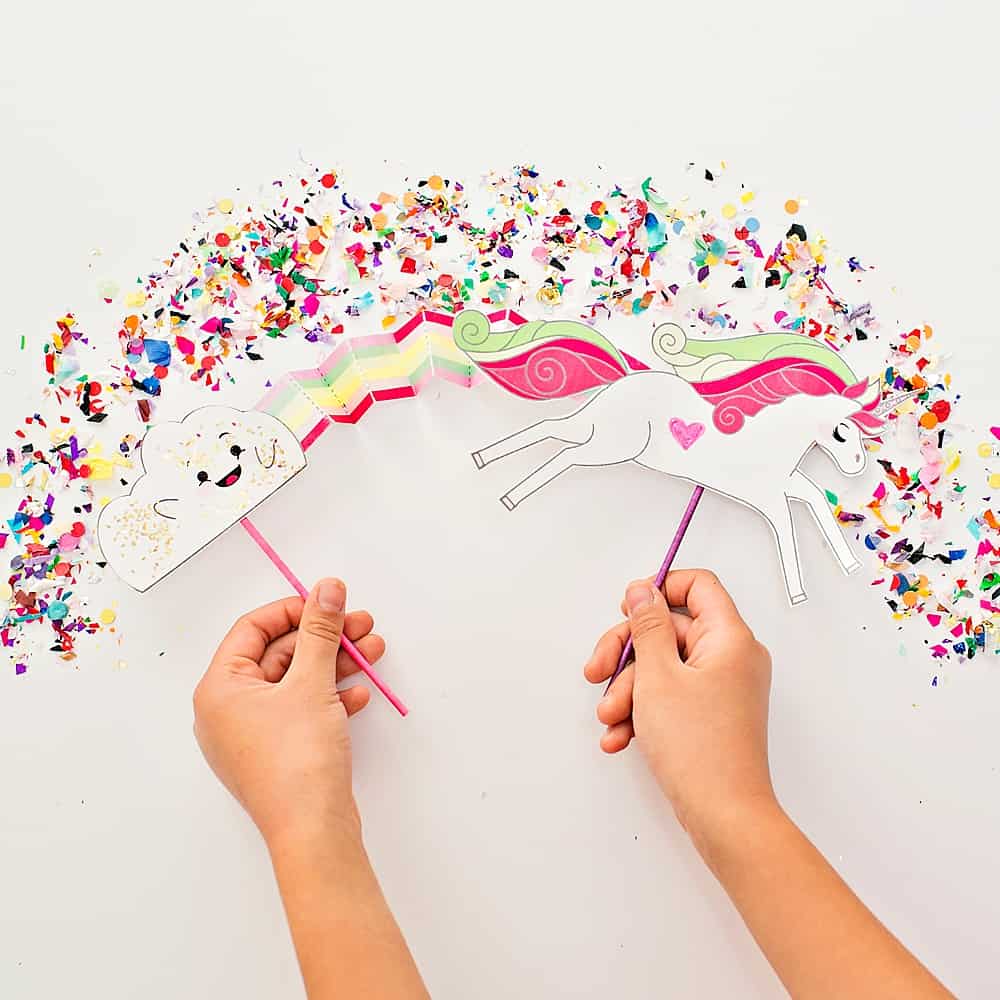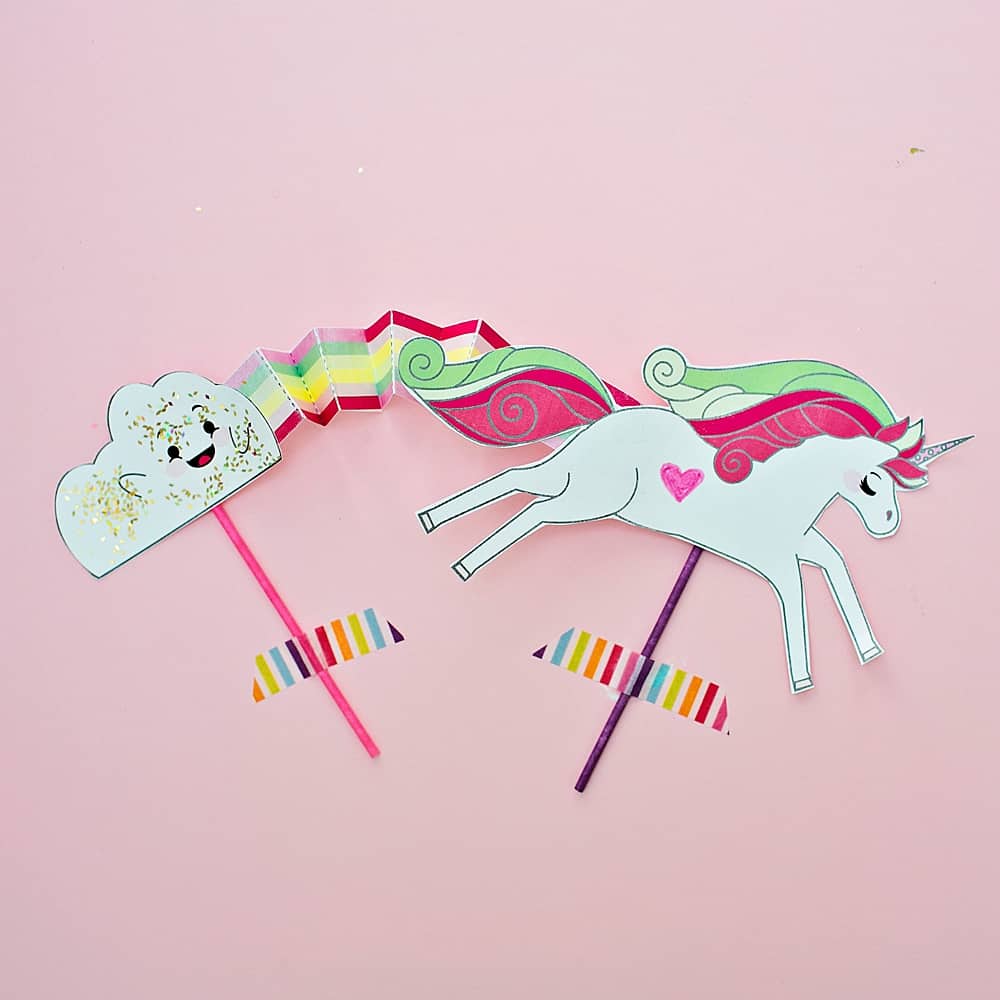 This video printable series is in collaboration with the awesome The Art Dream. Check out the video above and tutorial below to make these sweet transforming butterflies and get the free printable templates to make your own over at The Art Dream!
Make sure to see more in the series Transforming Butterflies, Magic Art Cube, Happy Cactus Plants, Pooping Unicorn Sprinkles, Swimming Mermaids, How to Make 3D Flower Bouquets and Flower Pop-Up Cards.
Psst…did you hear yesterday was National Unicorn Day? We may be a day late in sharing this magical Rainbow Unicorn Accordion Paper Craft, but everyday is Unicorn Day over here!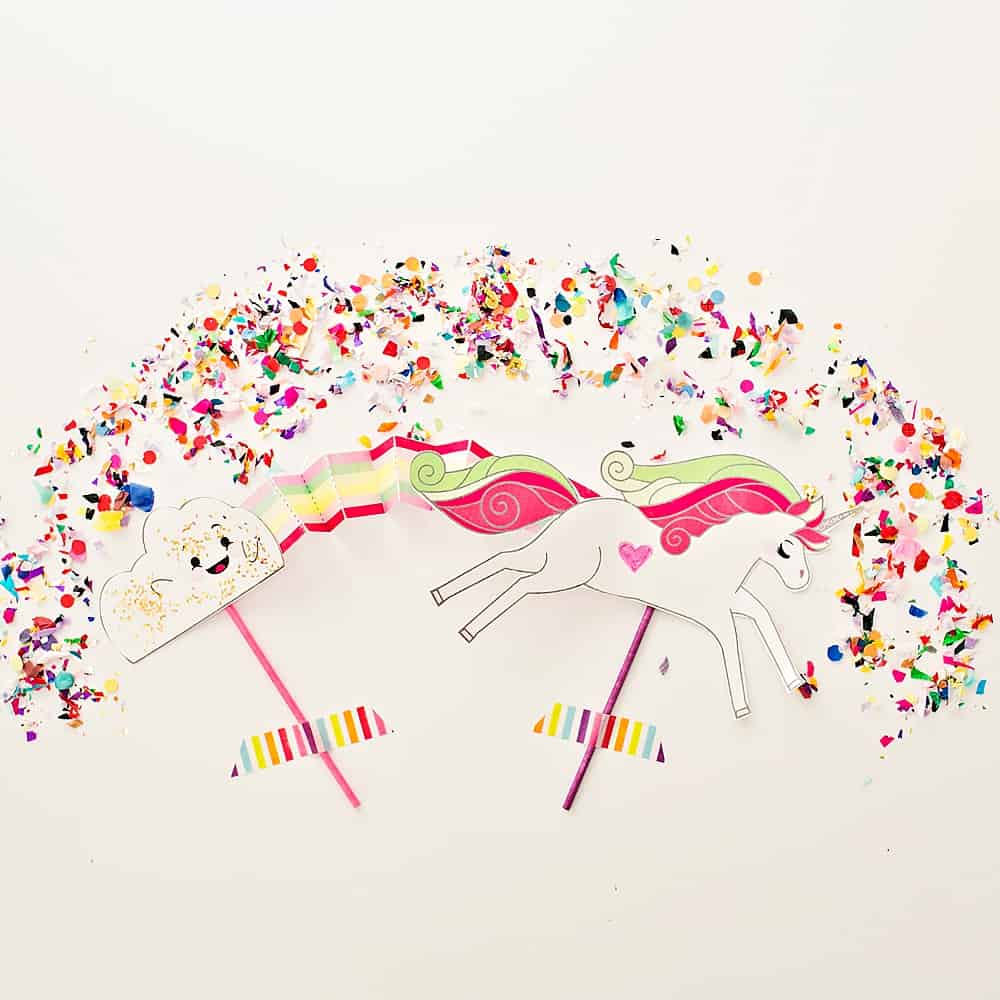 Your rainbow and unicorn loving kids will love making this fun puppet style accordion craft. Open up the happy cloud and sweet unicorn to reveal a colorful rainbow!
All you need is the FREE printable template (grab it below) to get started. You can jazz up your paper rainbow unicorn craft with some glitter on the cloud like we did and color in a heart on the unicorn. This is an open-ended craft so decorate as you wish!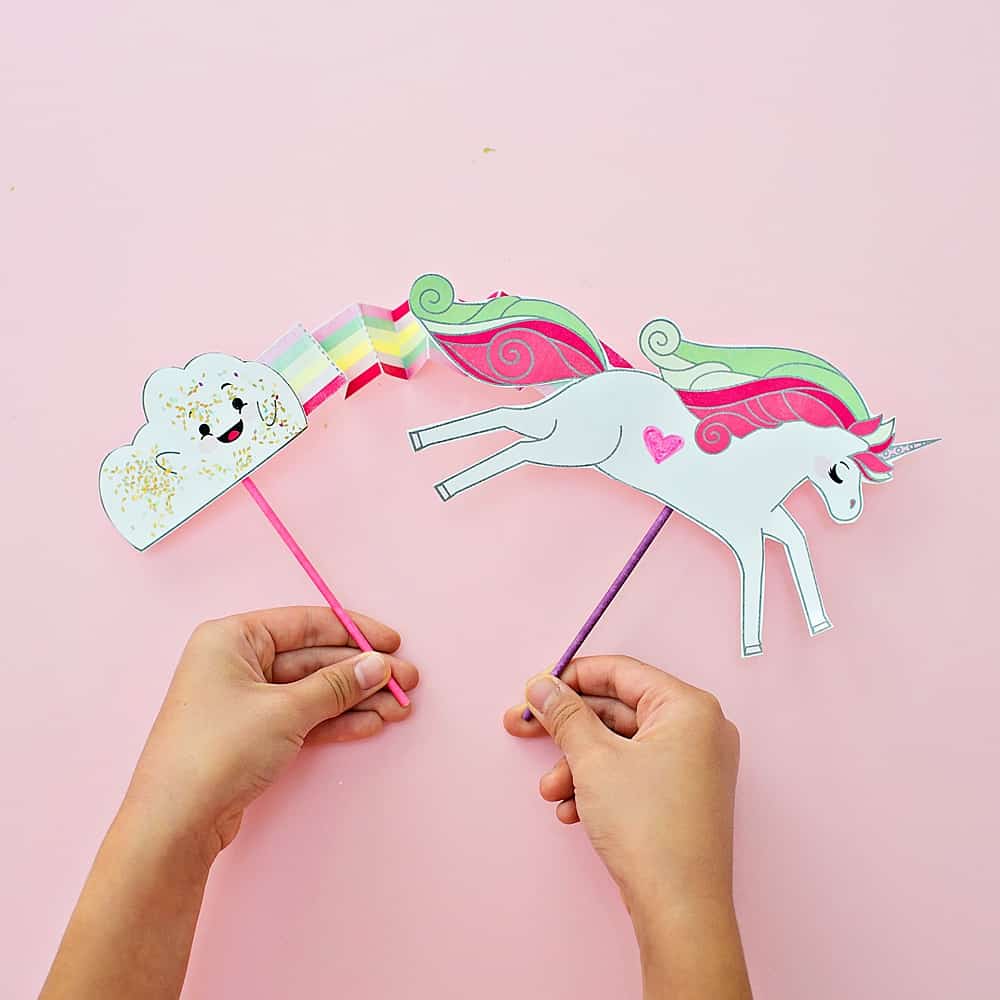 Rainbow Unicorn Accordion Paper Craft – Materials:
– White Cardstock
– Colorful lollipop sticks or popsicle sticks
– Markers or glitter (optional)
– Scissors
– Tape
– Glue
FREE PRINTABLE RAINBOW UNICORN TEMPLATE HERE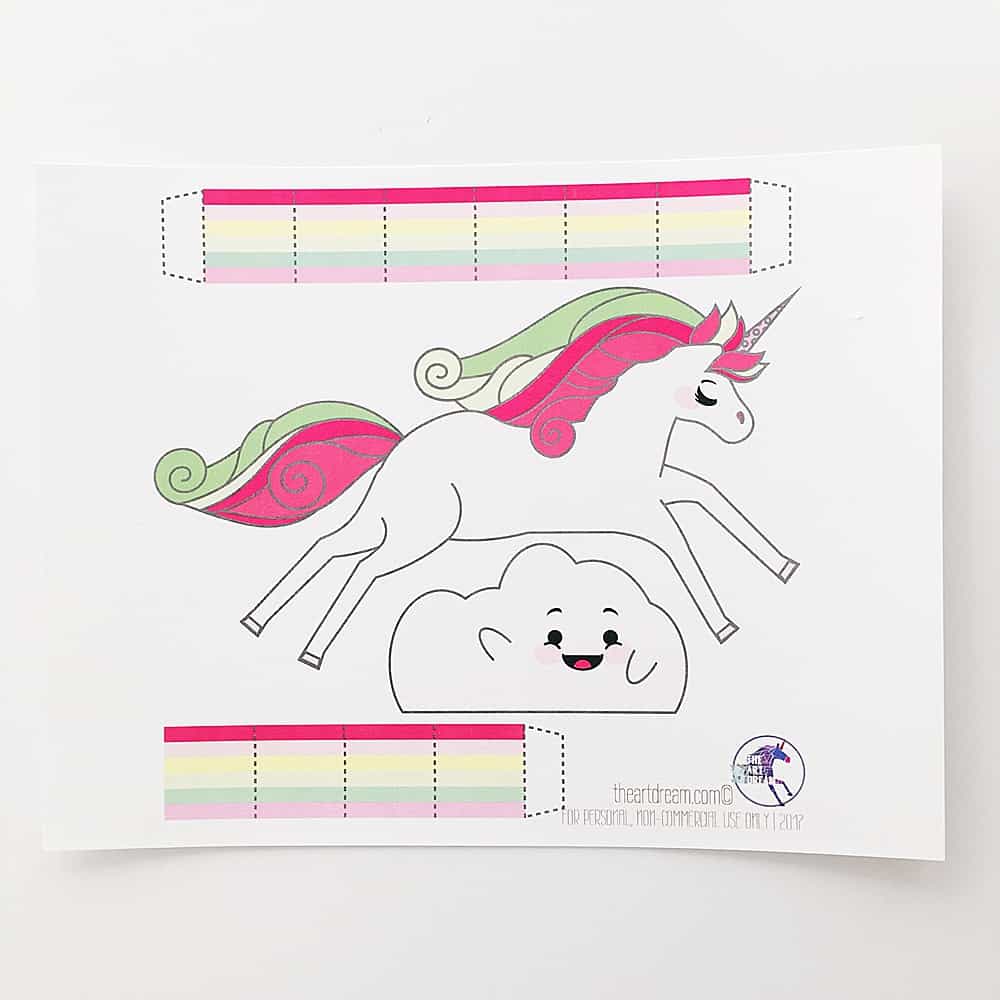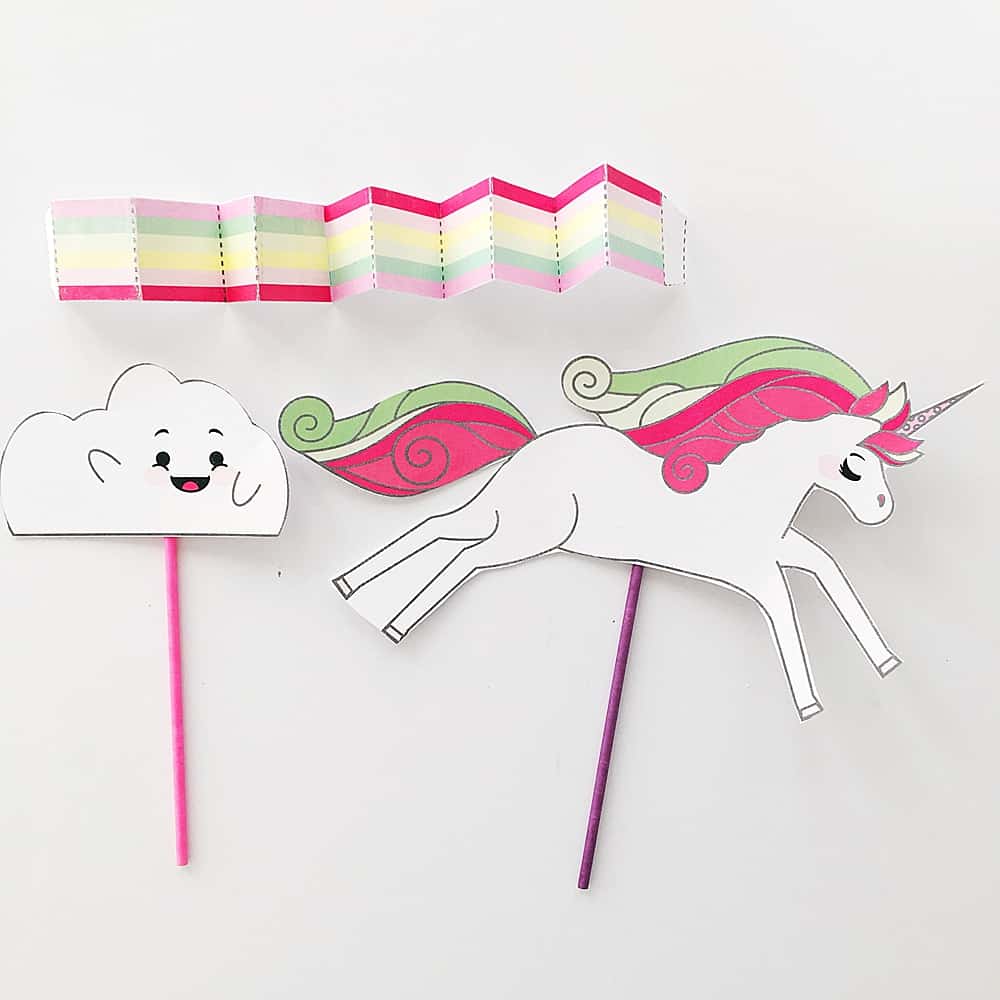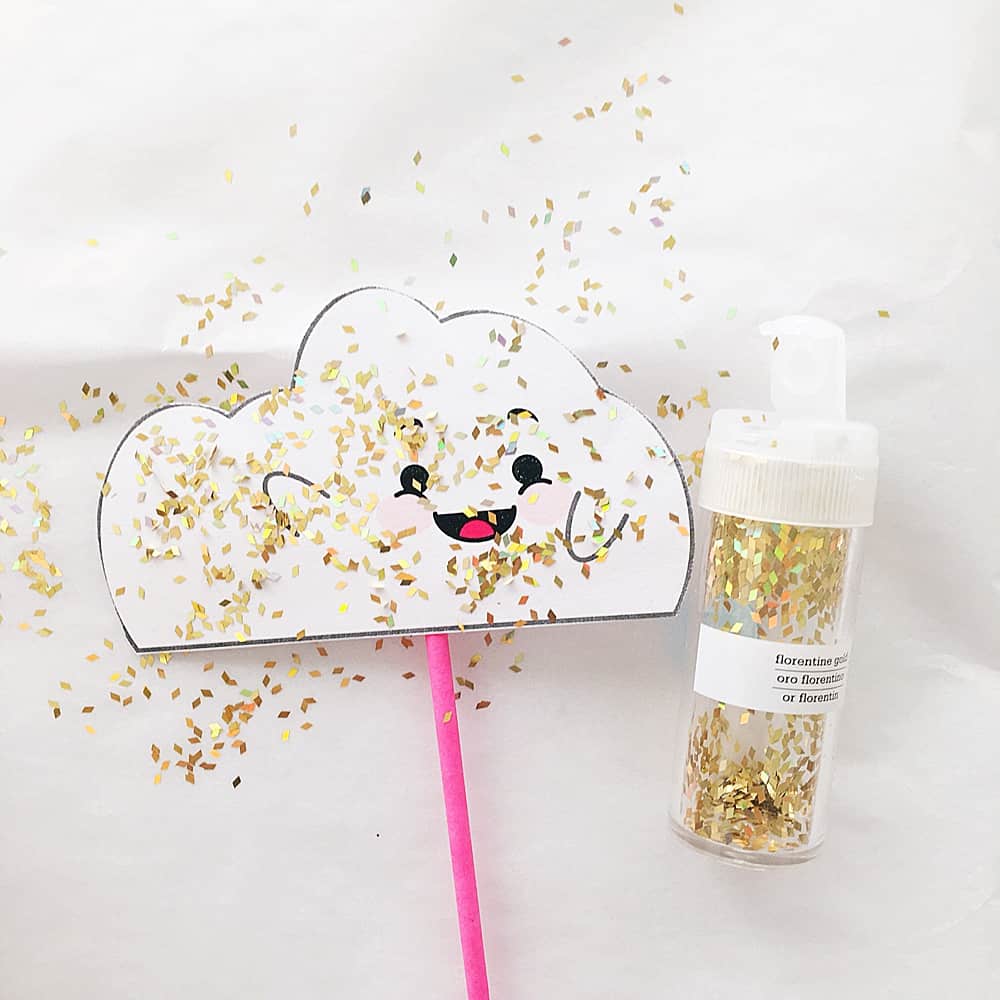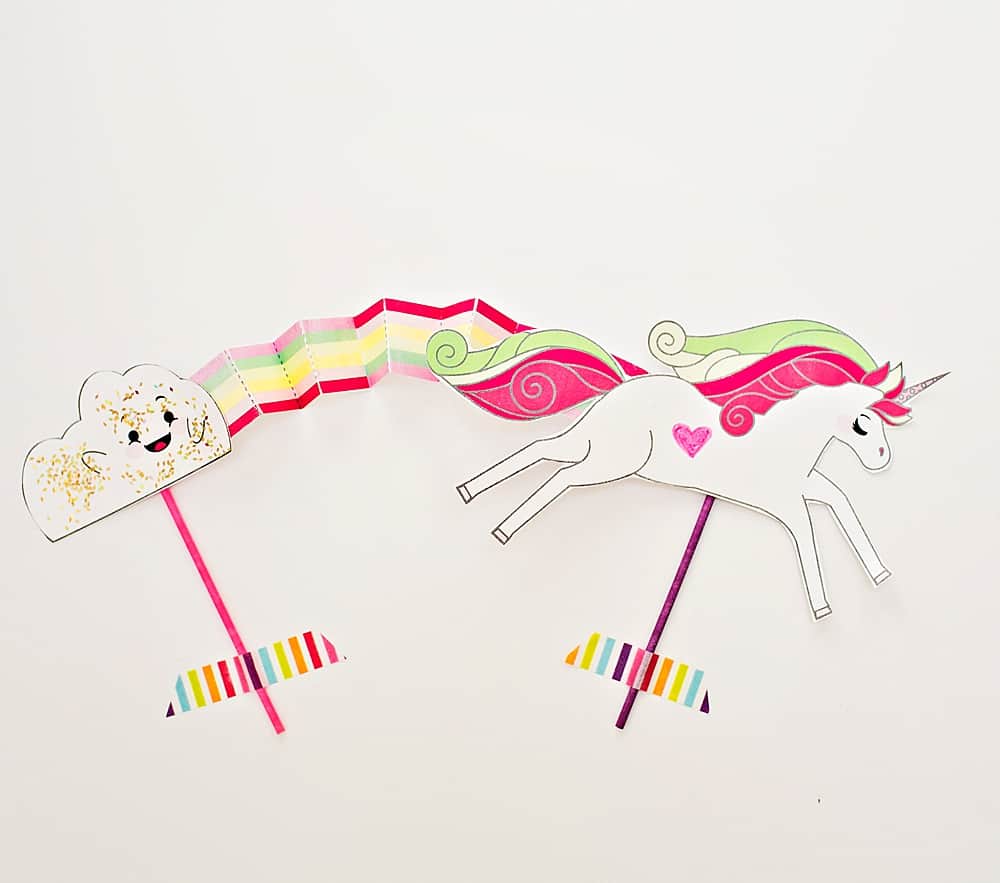 Instructions:
Step 1. Print and cut out free template (grab it over at The Art Dream)
Step 2. Glue the two rainbow pieces together and fold along the lines to make the accordion.
Step 3. Add some glitter to your cloud if you'd like by brushing on some glue lightly and sprinkling glitter over it. We gave our unicorn a pink heart with a marker. Decorate yours as you wish!
Step 4. Use tape to add your sticks to the cloud and unicorn.
Step 5. Glue or tape your rainbow accordion to the ends of the cloud and unicorn.
Go ahead and play with your rainbow unicorn accordion. It's mesmerizing to watch the rainbow appear! Watch the video below to see it in action:
Wouldn't these make cute cake toppers for a magical birthday? Or write a sweet note on the back of the rainbow to reveal a secret message to the unicorn in your life.
Why not make one and send a unicorn at the same time.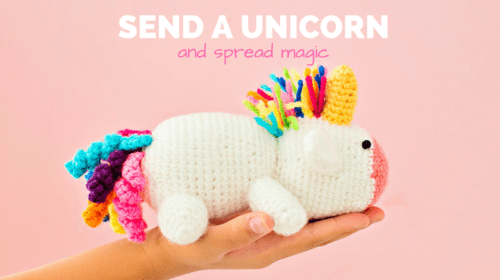 _______________________________________________________________________________________
Disclosure: Some of the links in the post above are "affiliate links." This means if you click on the link and purchase the item, we will receive a small affiliate commission. Regardless, we give our promise that we only recommend products or services we would use personally and believe will add values to our readers