Scroll down to watch the video below to see how easy it is to make these magical transforming butterflies and make sure to subscribe to our YouTube channel for more fun videos!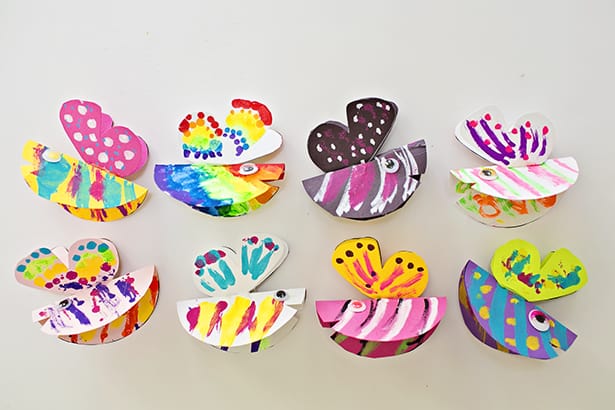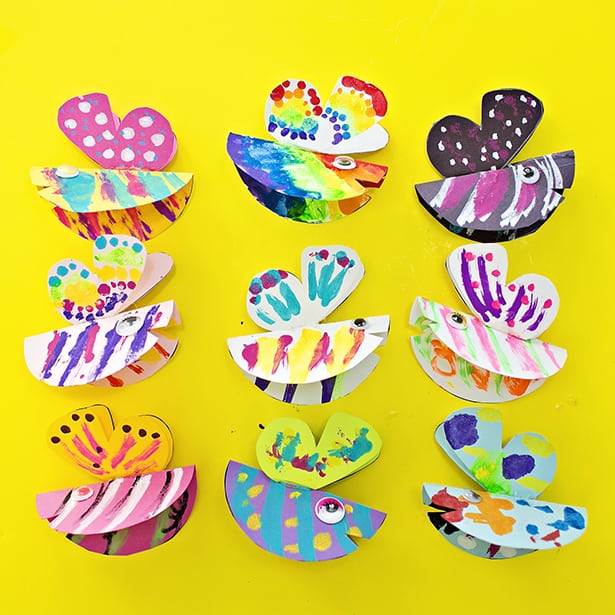 This video printable series is in collaboration with the awesome The Art Dream. Check out the video above and tutorial below to make these sweet transforming butterflies and get the free printable templates to make your own over at The Art Dream!
Make sure to see more in the series, Magic Art Cube, Happy Cactus Plants, Pooping Unicorn Sprinkles, Swimming Mermaids, How to Make 3D Flower Bouquets and Flower Pop-Up Cards!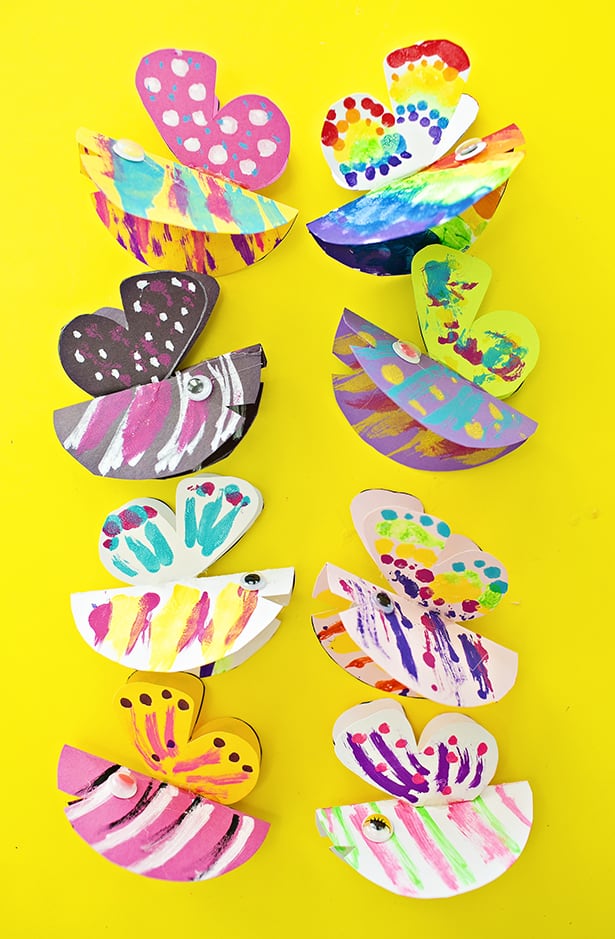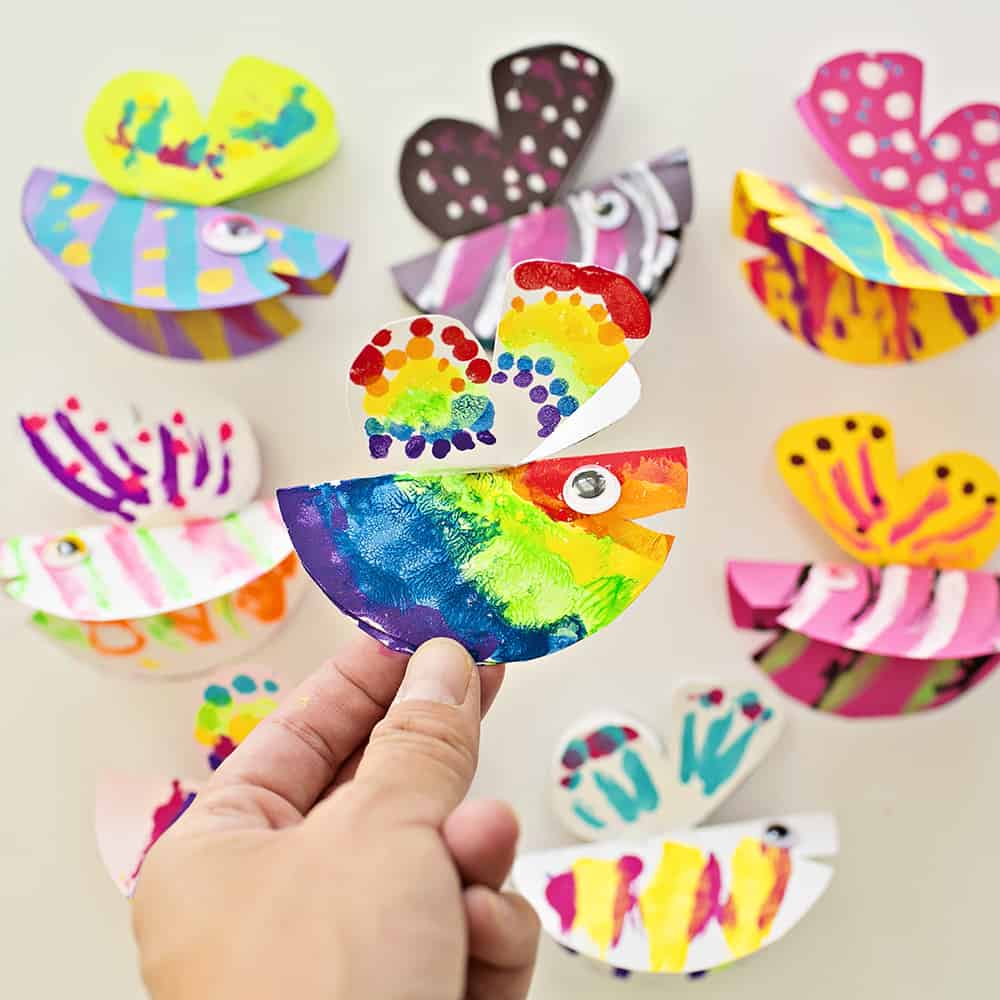 Teach your kids about the beautiful transformation that happens when caterpillars turn into butterflies with this fun art project. Kids will love painting symmetrical patterns on the caterpillar bodies that turn into colorful fluttering wings.
We used paint as shown in the video, but also chalk and paint makers. You can also print the templates out in white or colored cardstock and mix and match wings and bodies. All you need is the free printable template (grab it below) to make your own dazzling butterfly garden!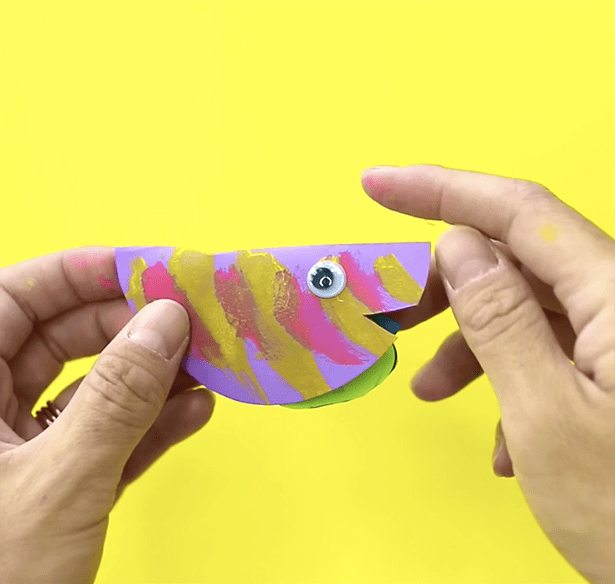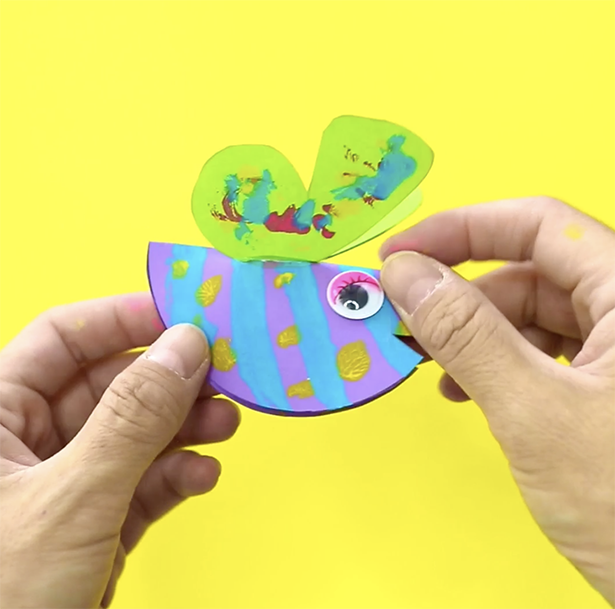 Transforming Paper Butterfly Craft – Materials:
– White Cardstock
– Paint (we used acrylic)
– Chalk markers or paint markers (optional)
– Scissors
– Googly eyes
– Hot glue gun

FREE PRINTABLE BUTTERFLY TEMPLATE HERE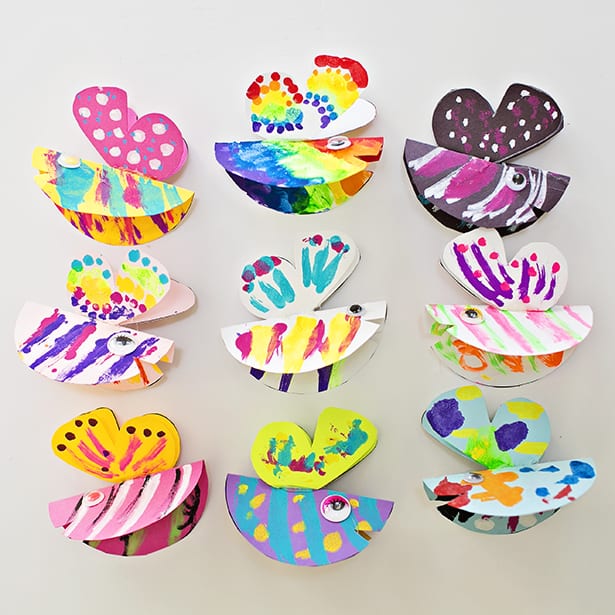 Instructions:
Watch the video at top of post for full instructions or follow below.
Step 1. Print the free template and cut the body and wings.
Step 2. Fold body and wing in half and cut a small slit on the semicircle to make a smile.
Step 3. Paint one side of the body and one side of the wings, press the other side down to make a symmetrical pattern. We painted both sides of the body.
Step 4. Glue the wings onto the body. Glue googly eyes on all 4 sides of the body.
Watch your cute caterpillar transform into a beautiful butterfly! Check out the video below to see it in action:
What are your favorite butterfly crafts? Check out more creative ideas for kids!
_______________________________________________________________________________________
Disclosure: Some of the links in the post above are "affiliate links." This means if you click on the link and purchase the item, we will receive a small affiliate commission. Regardless, we give our promise that we only recommend products or services we would use personally and believe will add values to our readers