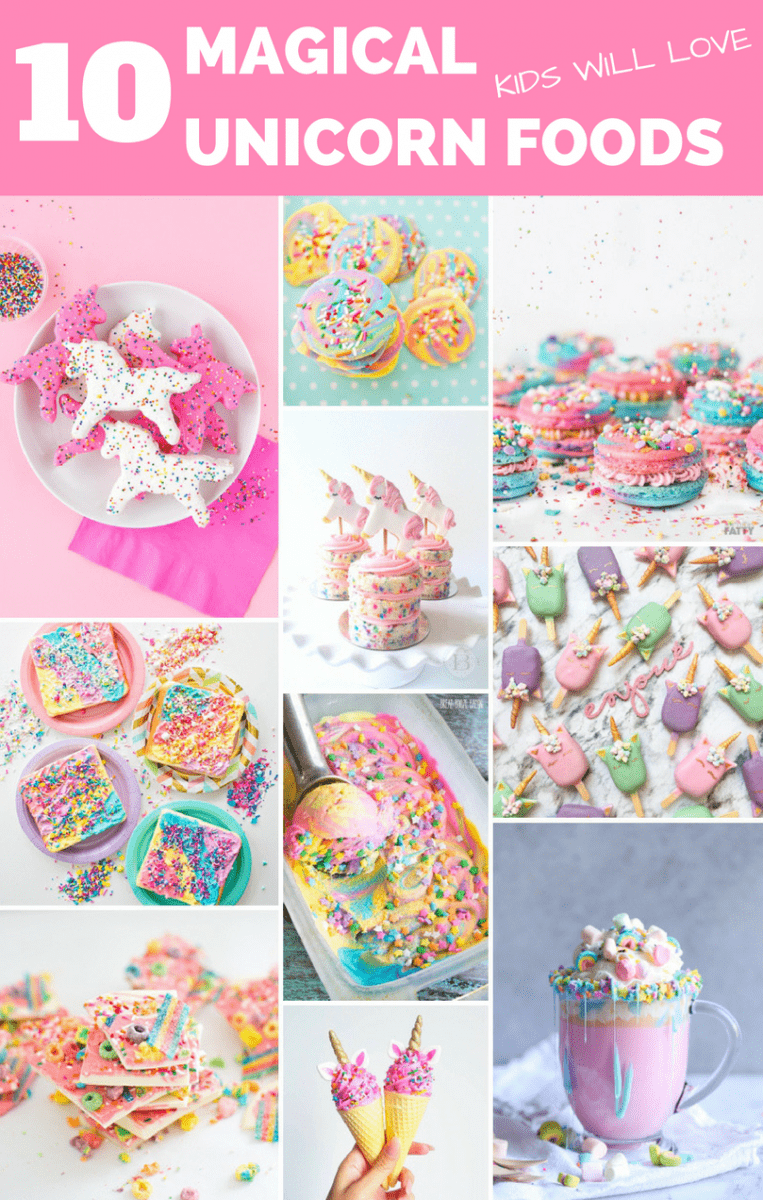 Unicorn food has to be the most enjoyable dessert. The bright colors, fun sprinkles, and cute shapes will make anyone smile. They are perfect for any day that you need that extra shot of fun. If your kids love unicorns, rainbows, and anything pretty they'll relish every bite of these sweet and tasty treats!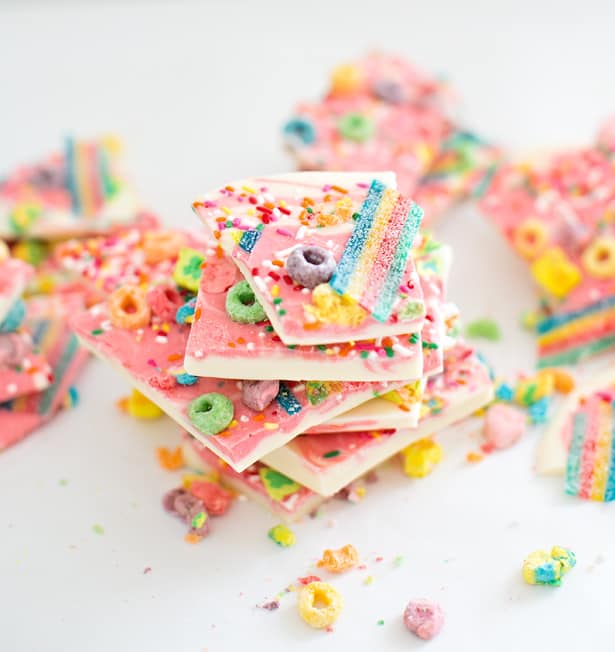 Use your favorite rainbow sprinkles, cereal, and candy to create this magical rainbow unicorn candy bark by hello, Wonderful.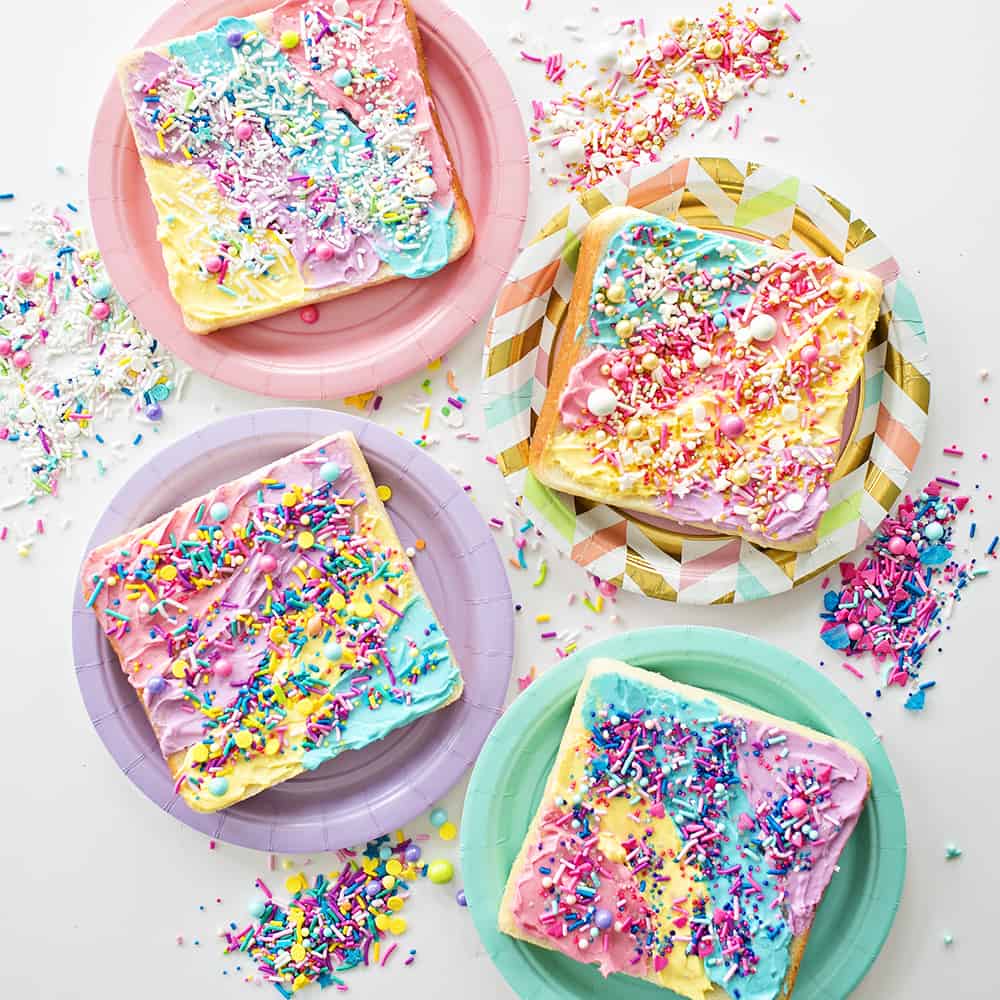 Surprise the kids with a fun breakfast by giving them rainbow unicorn toast by hello, Wonderful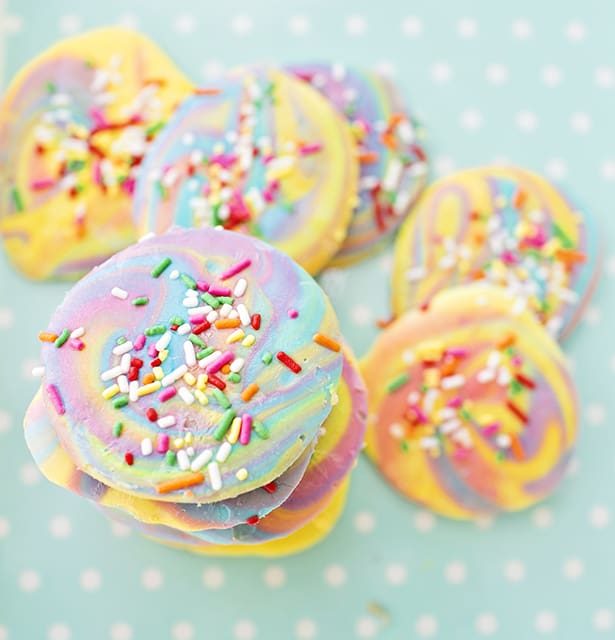 These unicorn poop cookies by hello, Wonderful have a healthy twist and are a colorful treat.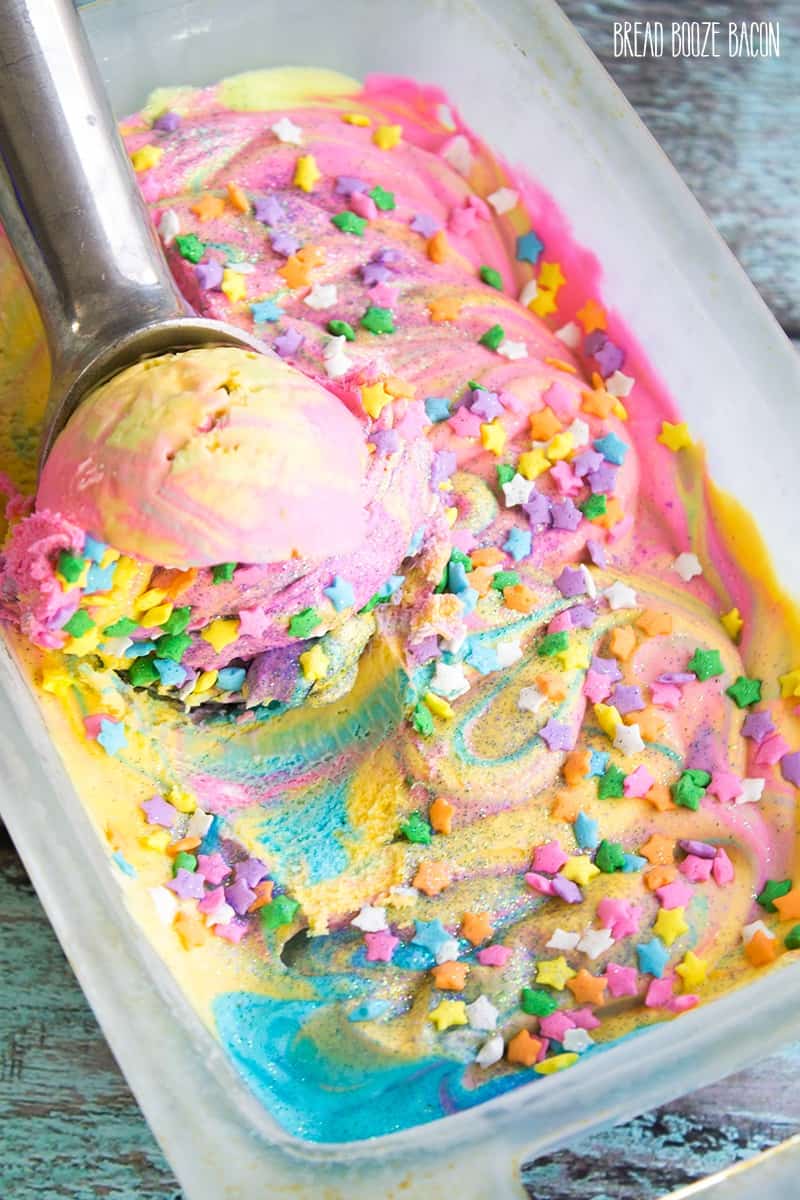 Unicorn ice cream by Bread Booze Bacon is a bright and delicious summer must have.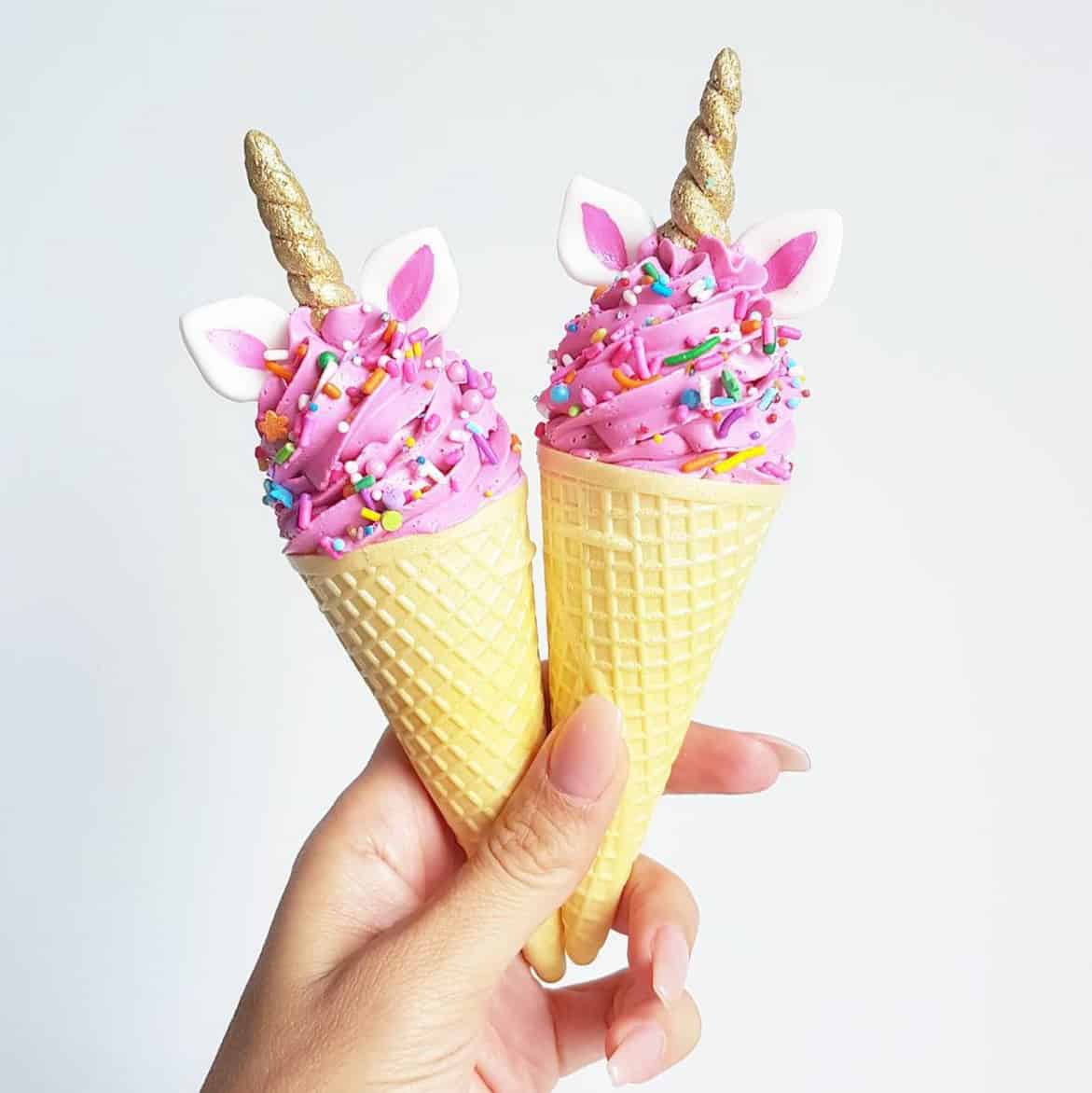 What better way to top off your ice cream cone than with a horn. These unicorn ice cream cones by Sugar and Salt Cookies are so fun!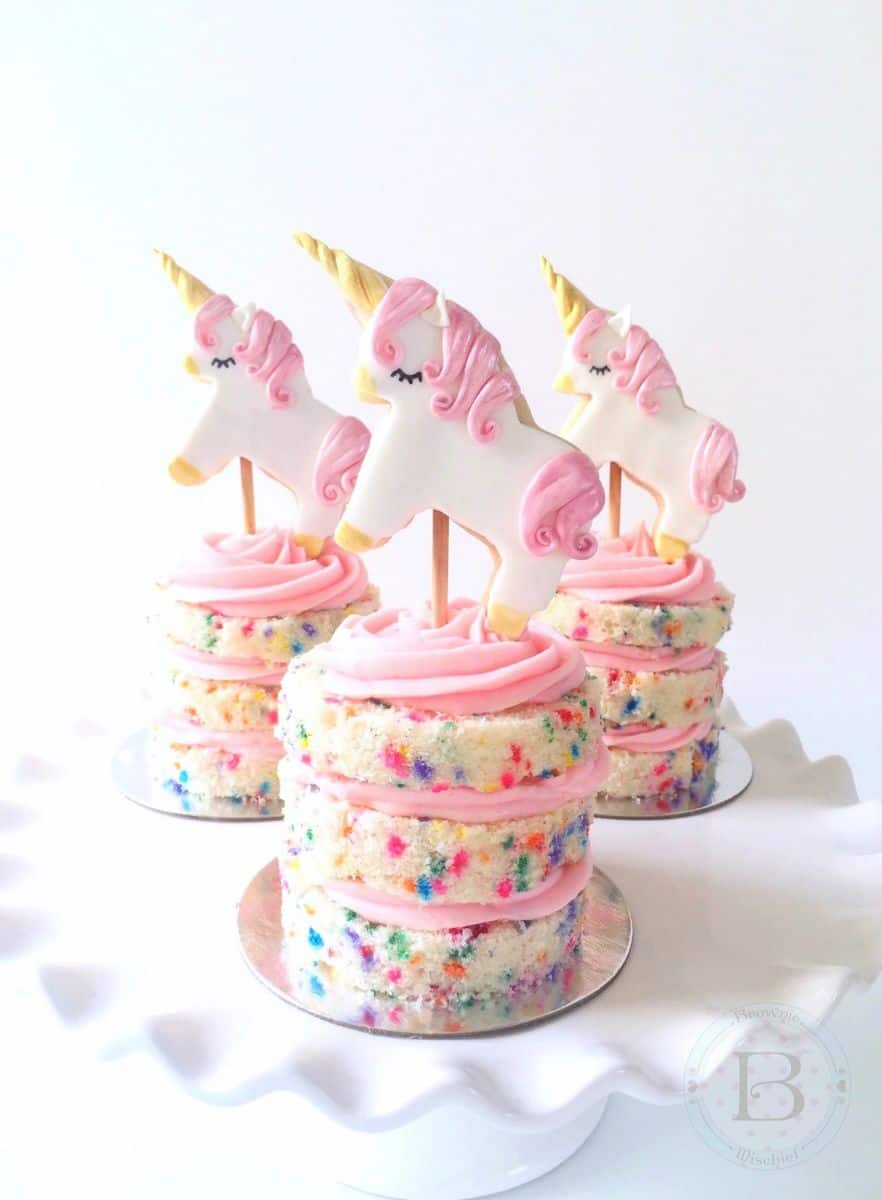 Make any cake more magical with this unicorn cookie cake topper by Brownie Mischief.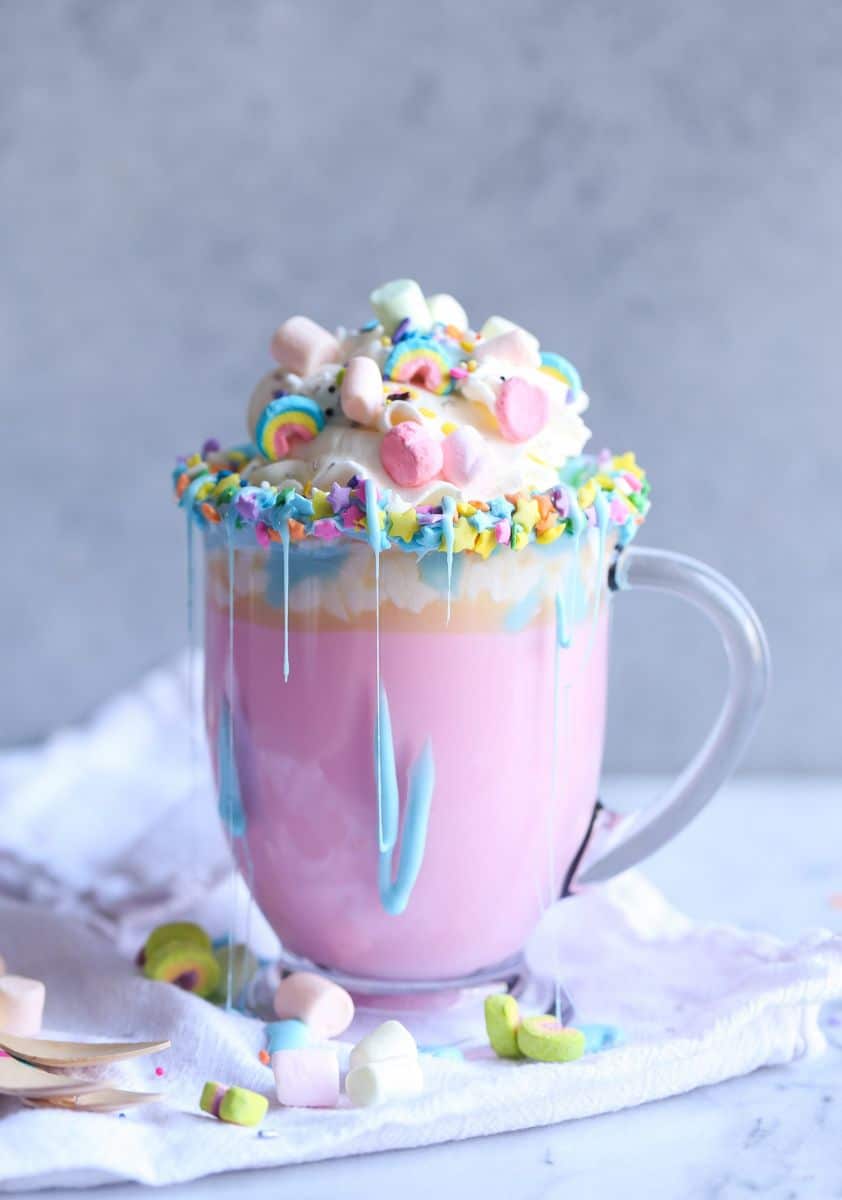 Curl up on a starry night with a cup of unicorn hot chocolate by Cookies & Cups.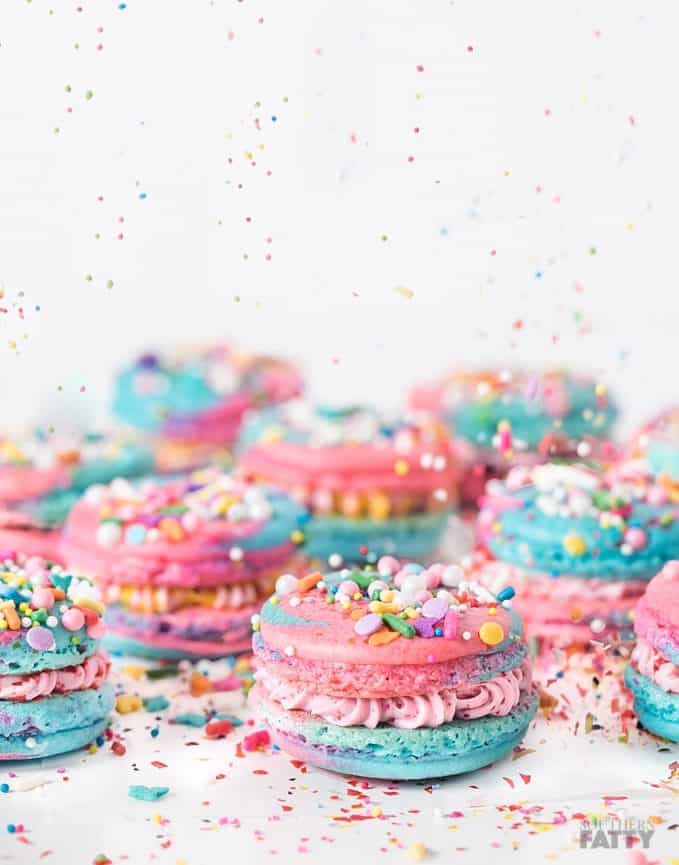 Southern Fatty's beautiful pink and blue unicorn macarons are topped with sprinkles and are pretty much perfect!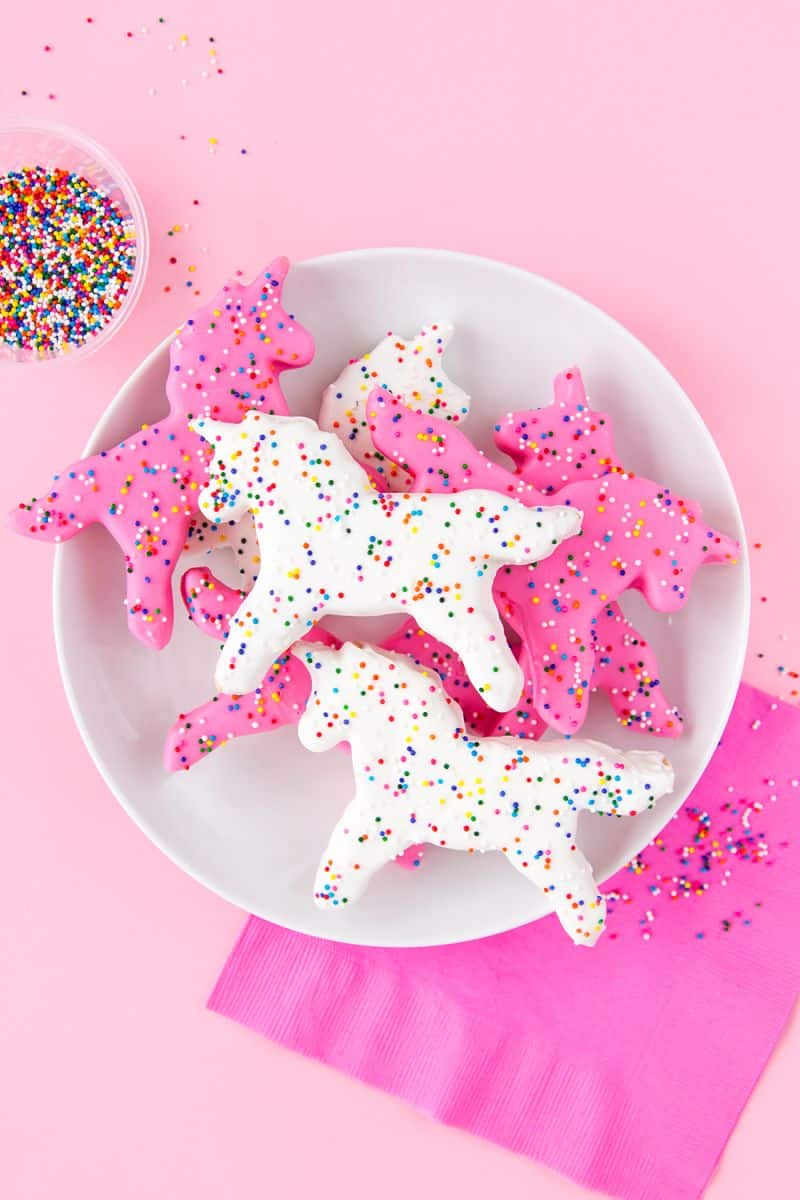 These unicorn frosted animal cookies by Aww Sam, are pink, sprinkled, and oh so cute!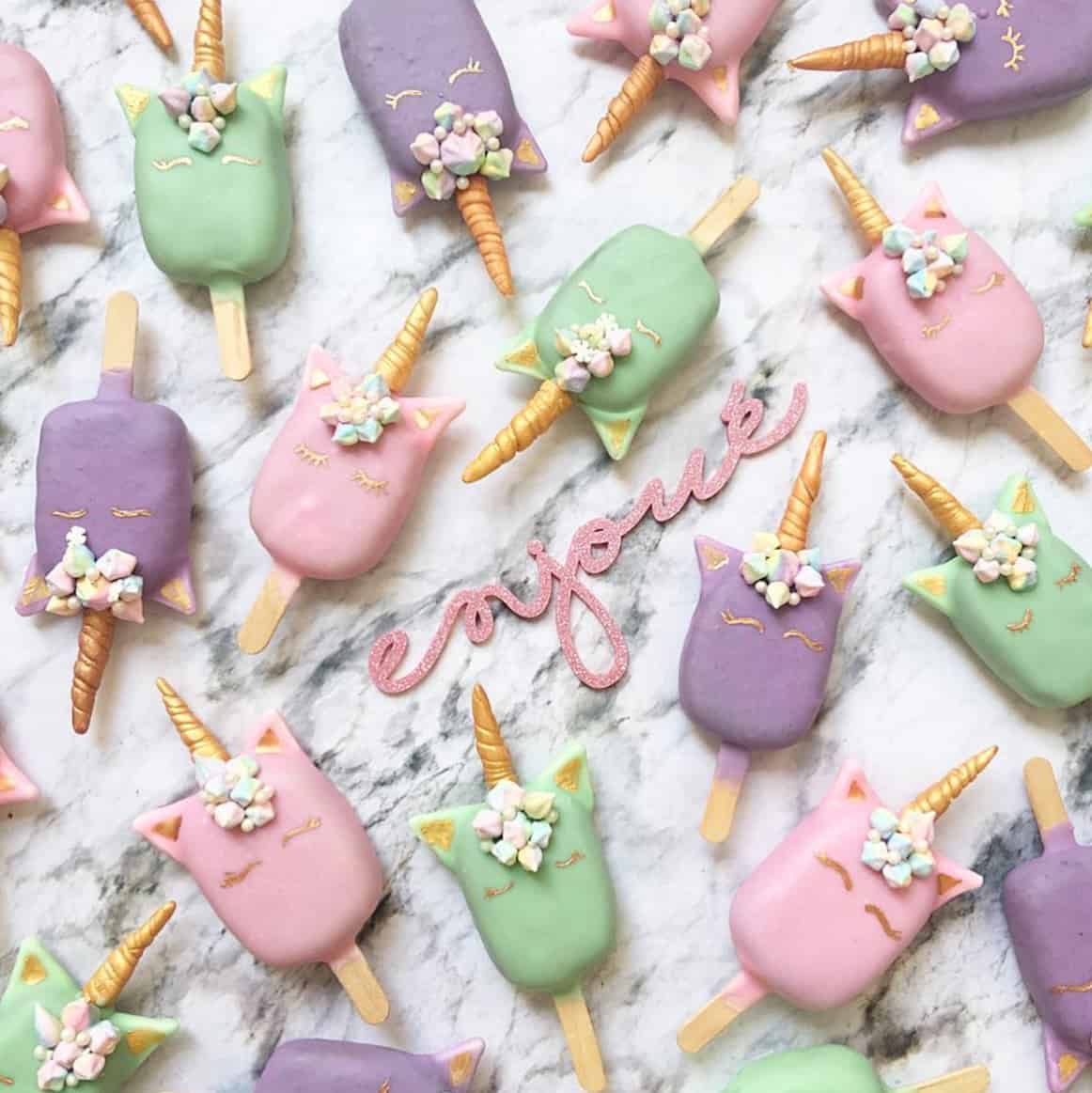 The Unicorn Cake Popsicles created by Enjoue.Sg are almost too beautiful to eat!
What are your favorite unicorn foods? Check out this adorable unicorn pinata and unicorn party to go along with your magical foods. Or rainbow treats that pair perfectly!
Don't forget to also check out our full line of kids' rainbow and unicorn tshirts!