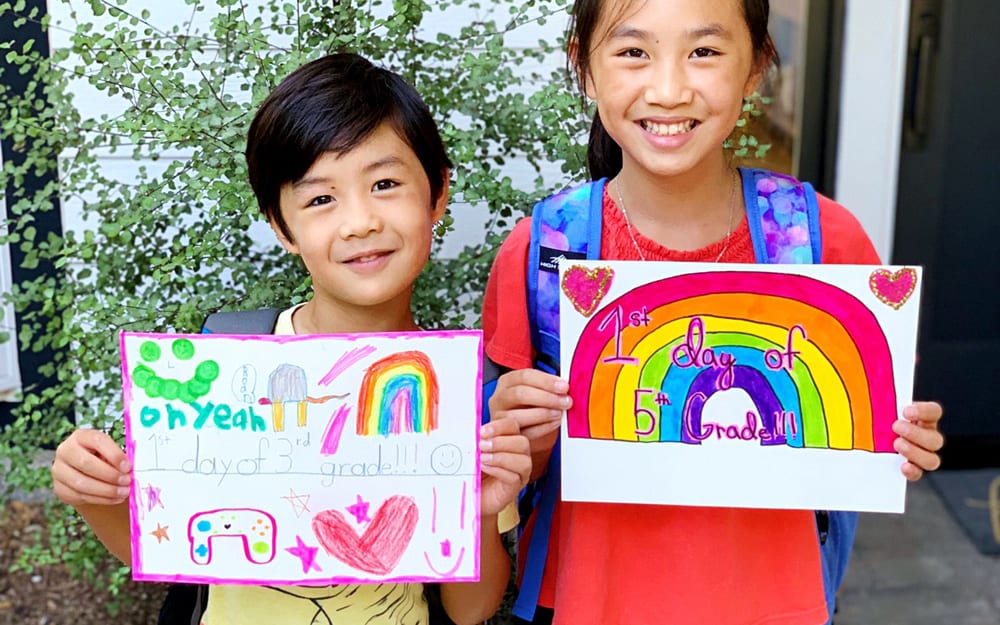 Follow us on
Instagram
for more fun ideas for kids!
Let the kids make their own back to school sign this year! The summer has flown by and it's hard to believe both kids are starting school this week!
My son is starting 3rd grade and my daughter 5th. Both are excited to be in a new elementary school this year, although a bit anxious to meet new friends and teachers.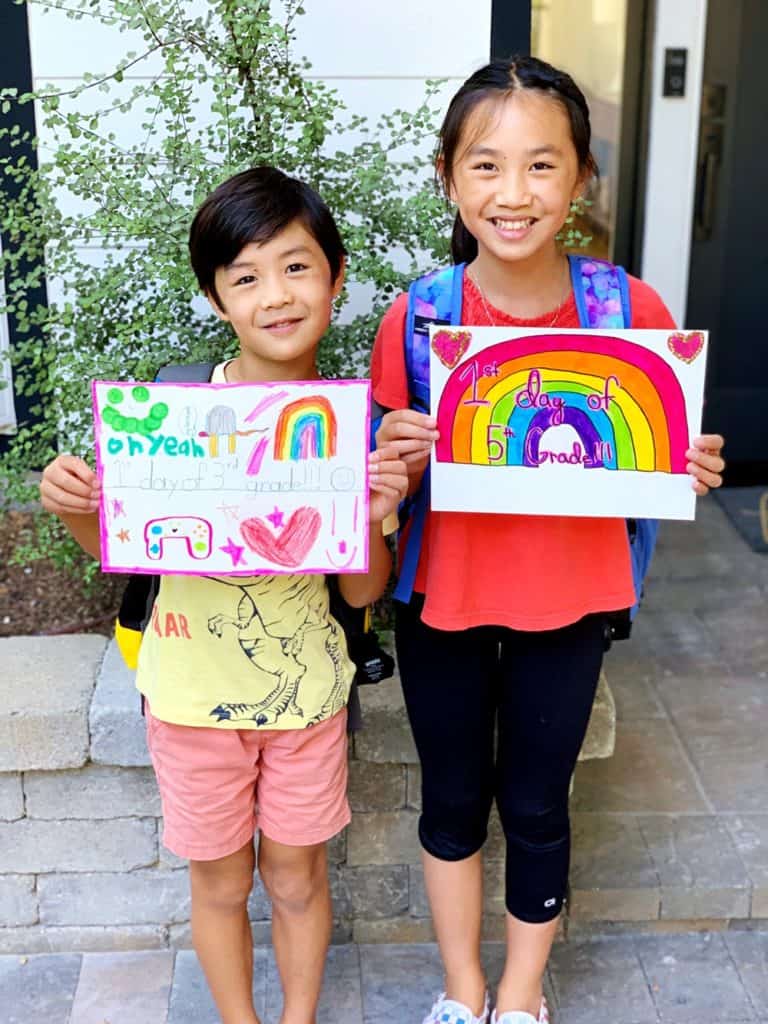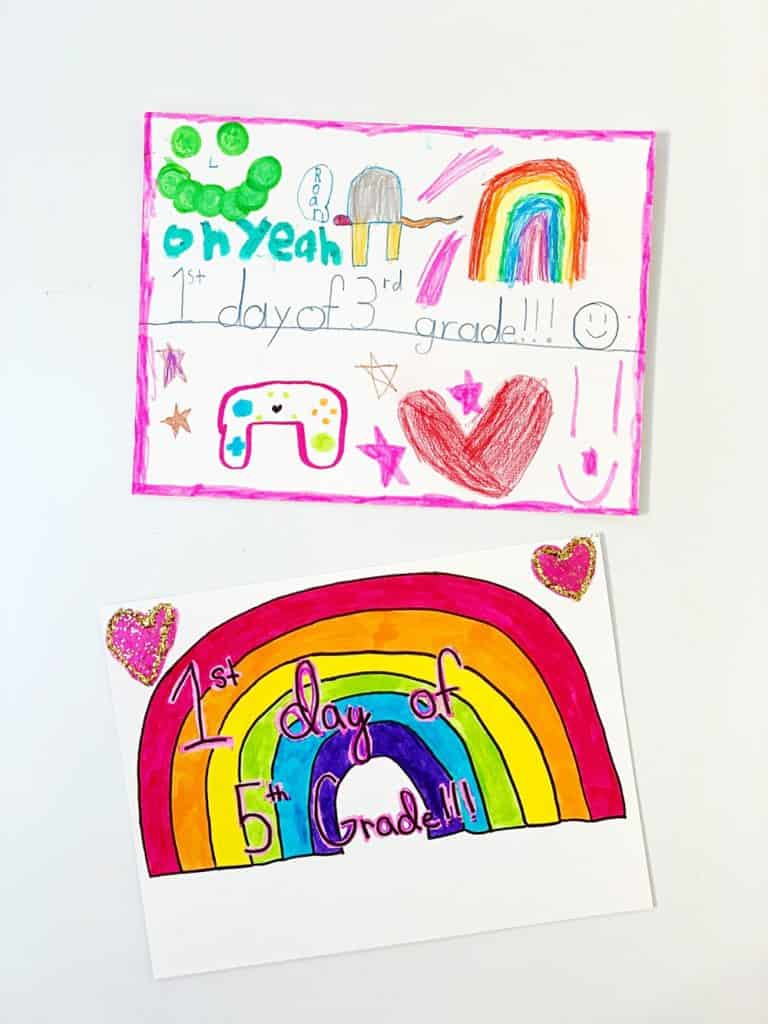 Let the kids make their own back to school sign. A special piece of art you can remember year after year and a great way to start the school year!
Every year, you see photos online of kids holding back to school signs with the grade they're starting. Mine are no exception.
I started doing the whole back to school holding sign photos since preschool! All those signs were printables I either made or found online, not very personable with either the school year or grade on them.
This year, I had a lightbulb idea! Why not let the kids design their own back to school sign? The piece becomes a beautiful piece of art you can frame and remember year after year.
I'm kicking myself for not thinking about this earlier! Imagine how sweet it would be to see their art evolve from Kindergarten through high school!
It's never too late to start a tradition though, so I'm sharing this idea in the hopes that it inspires YOU to start earlier than we did!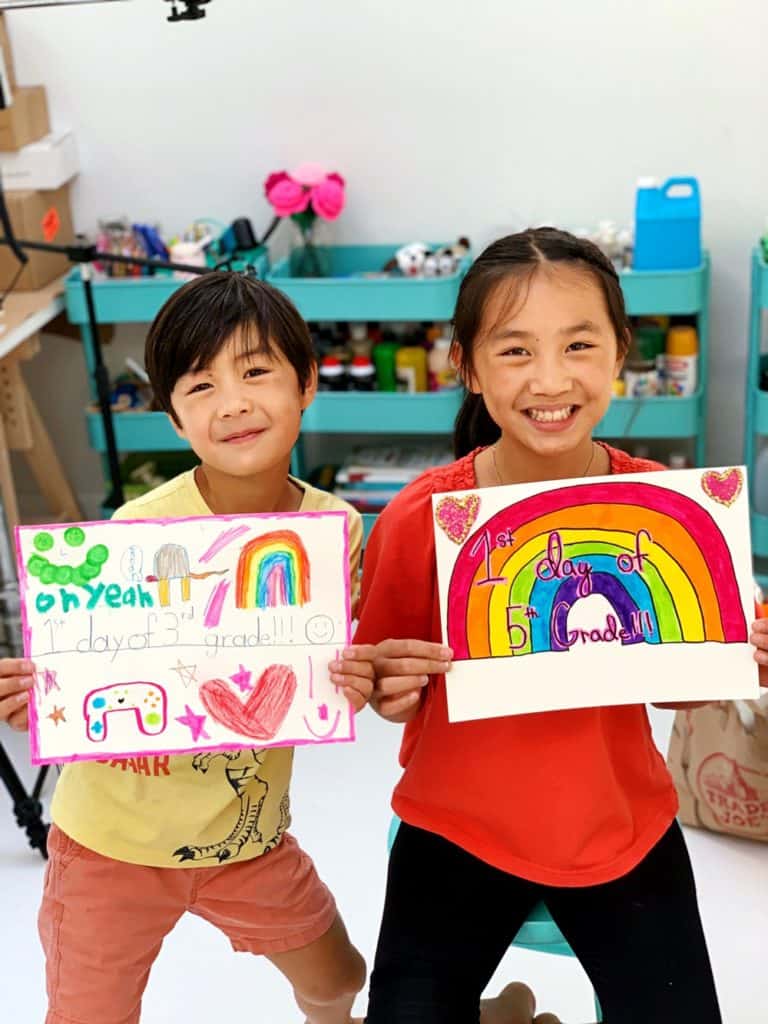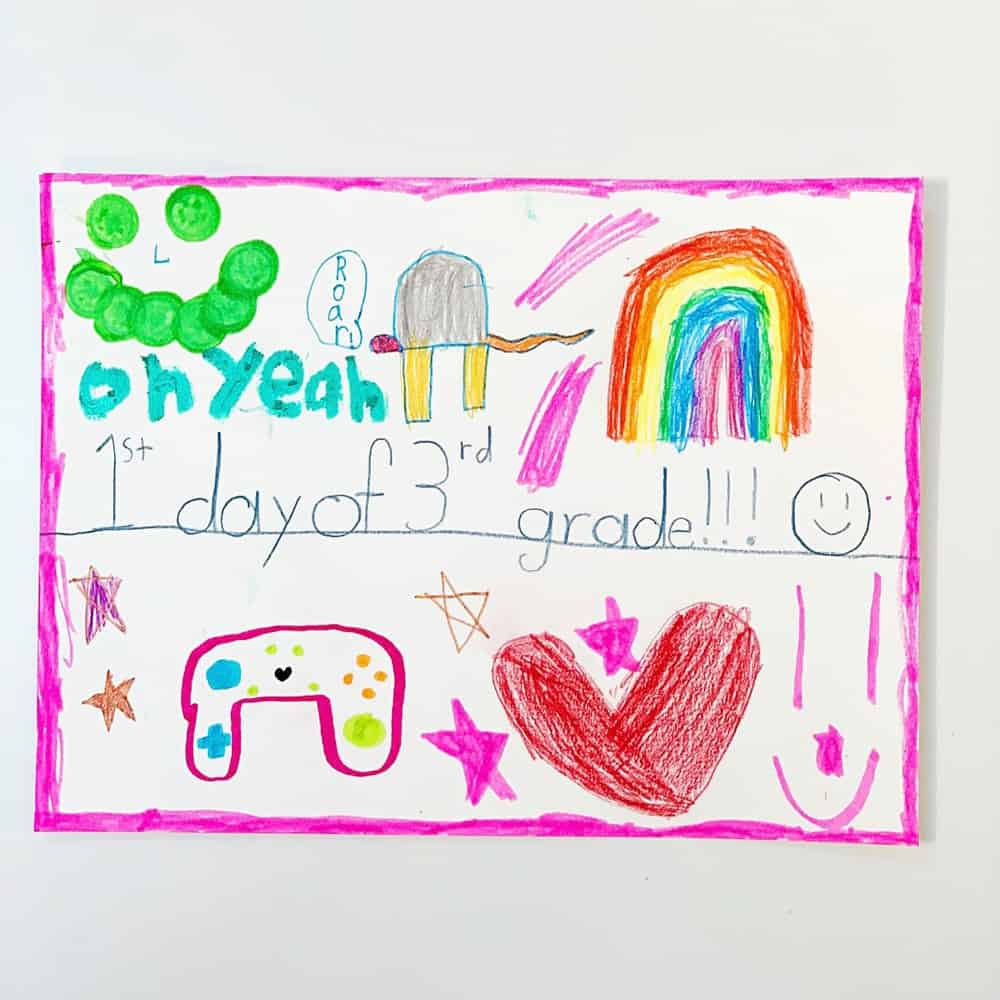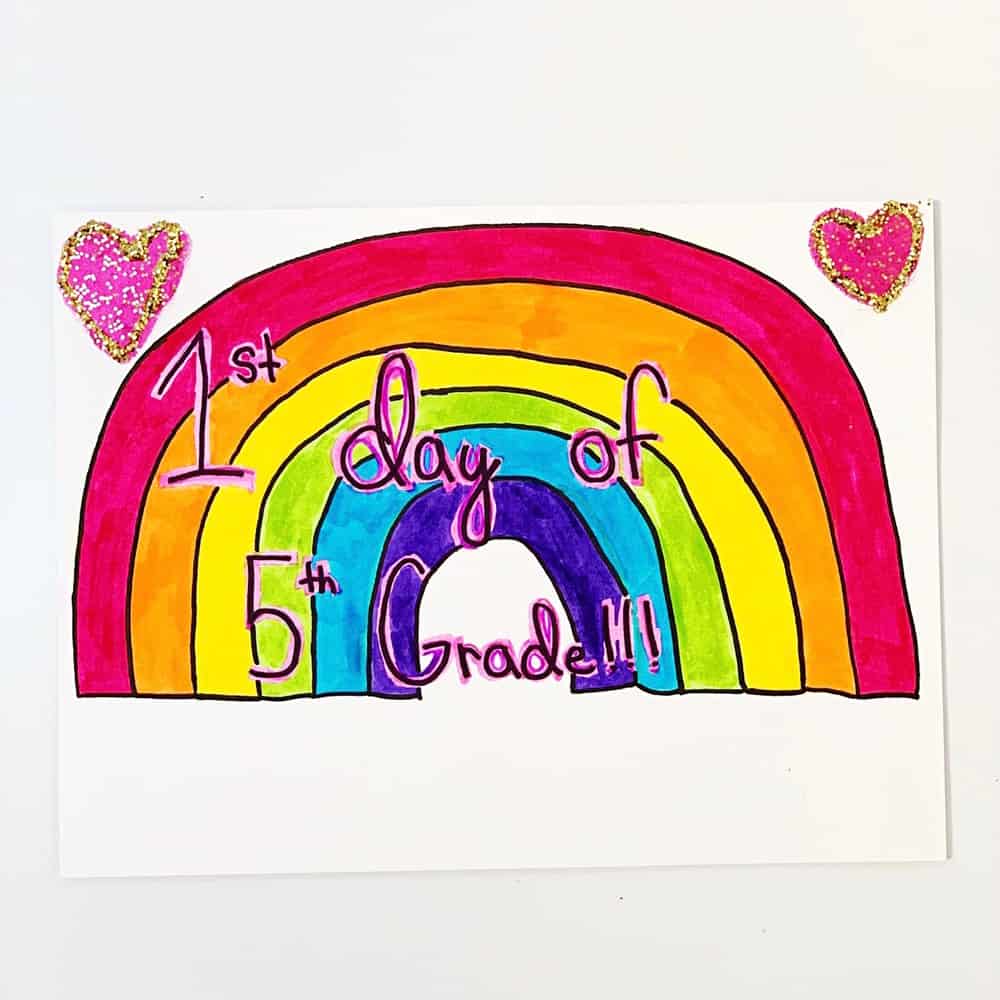 How do you set up the creative process for making back to school signs?
Easy! I just laid out thick cardstock paper, and all our favorite art supplies. I'm talking paint sticks, brush markers, crayons, metallic pens, you name it.
Just let the kids start designing their own sign. My son drew his favorite things like a game controller 🙂 and rainbows of course, for my daughter.
I wish I had asked them to add the school year somewhere, but I left them be and they were so focused by the time I checked they were done!
How cute are their hand-made signs? I love how bright and colorful kids' art can be. We will definitely cherish these back to school photos!
You can always laminate the signs if you want to preserve them! We love this nifty, inexpensive laminator which we recently used on our sensory dinosaur cards!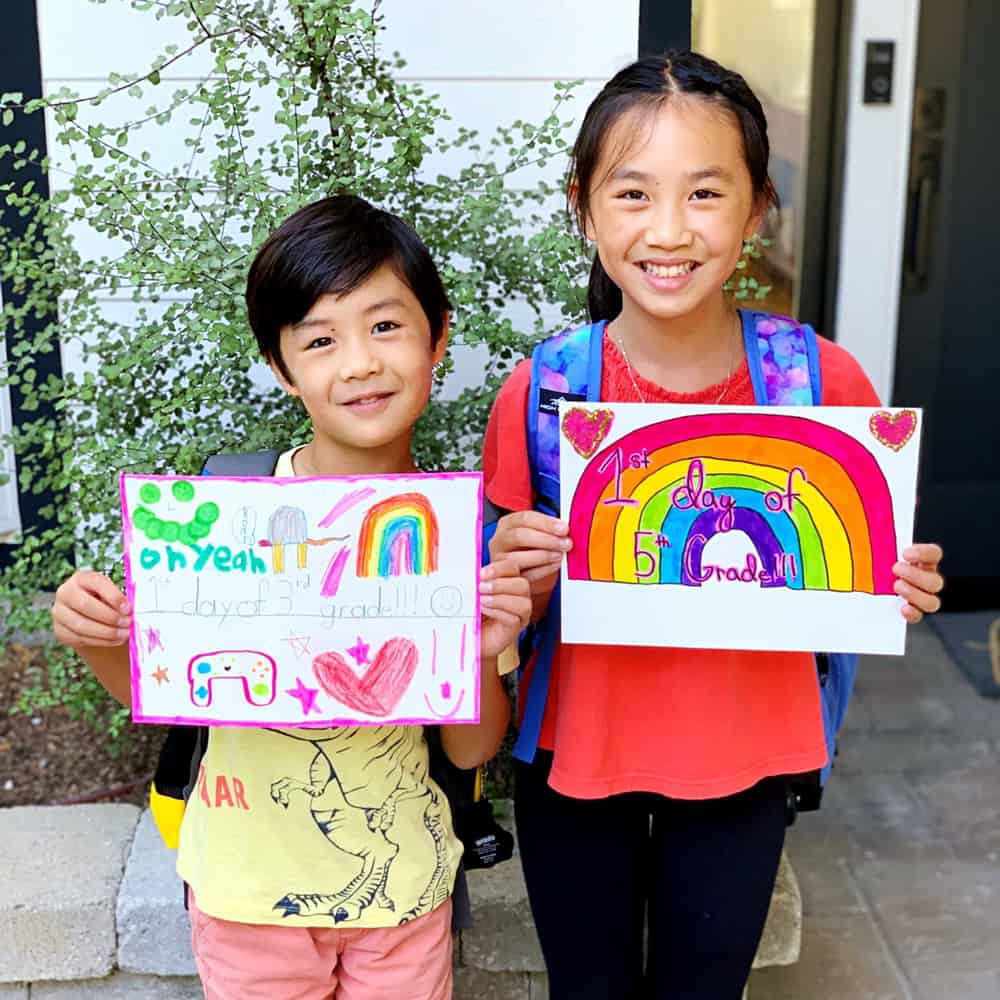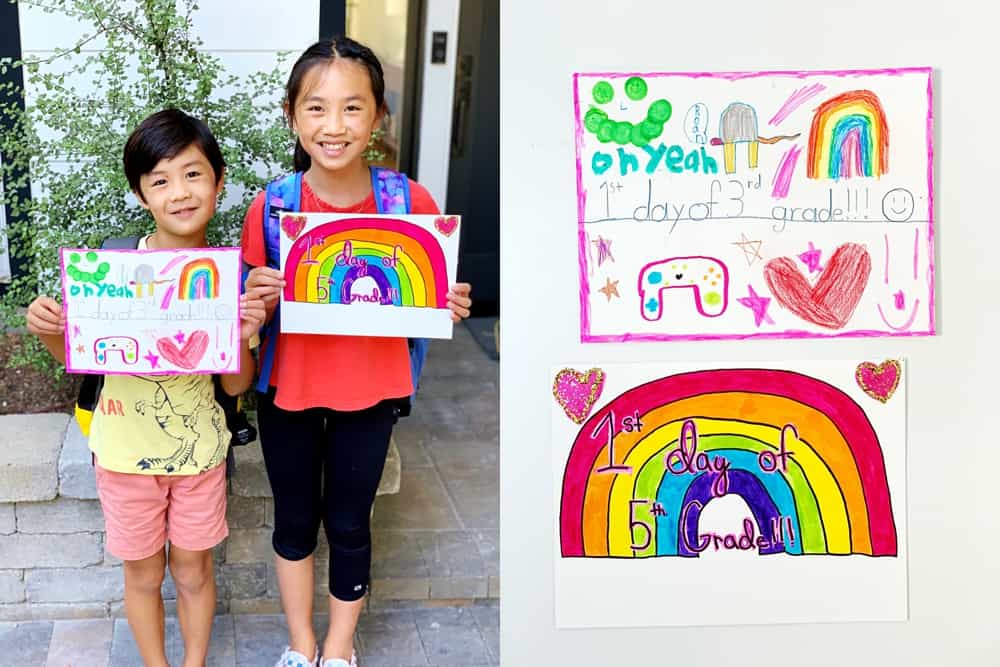 You might also like these back to school posts:
Disclosure: Some of the links in the post above are "affiliate links." This means if you click on the link and purchase the item, we will receive a small affiliate commission. Regardless, we give our promise that we only recommend products or services we would use personally and believe will add values to our readers.