I'm so excited to announce a new project my 7 year old daughter is starting! Over Christmas time, she was inspired to paint rainbow rocks and scatter them around to spread kindness and bring a smile to people's faces. The act was inspired by doing good around the holidays from our Kindness Elves and the rocks were inspired by the Word Rocks Project of leaving kind messages on rocks.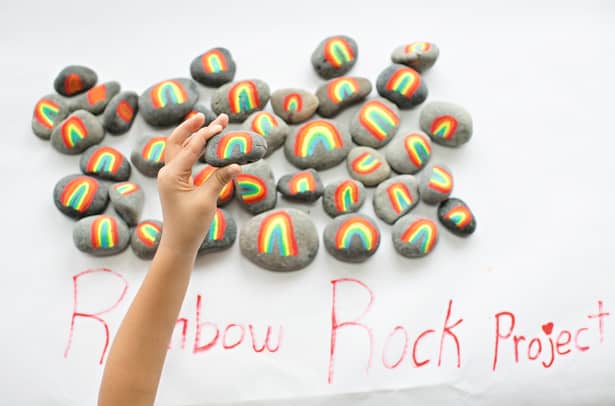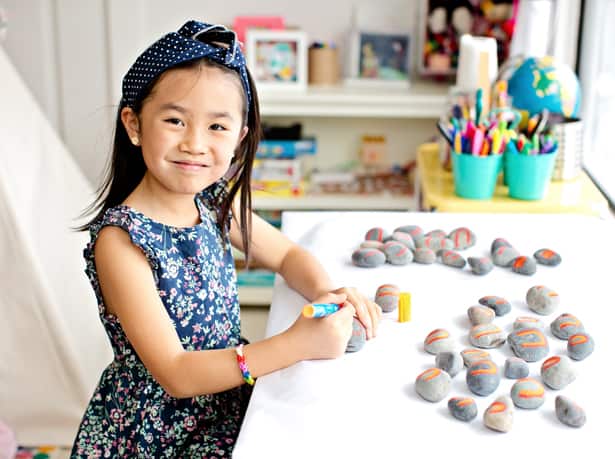 Seeing my daughter's excitement over painting the rocks and leaving them for people to find, I wondered if there was a way we could translate that energy into doing something good. That led to the Rainbow Rock Project, my daughter's mission of making 500 rocks this year for a donation of $1 a piece to donate entirely to her charity of choice. Read all about which cause she chose and why here.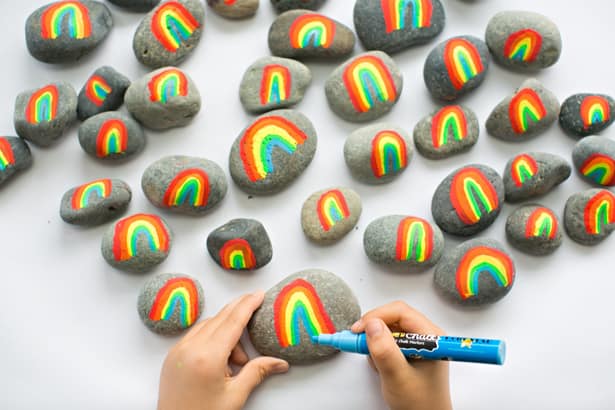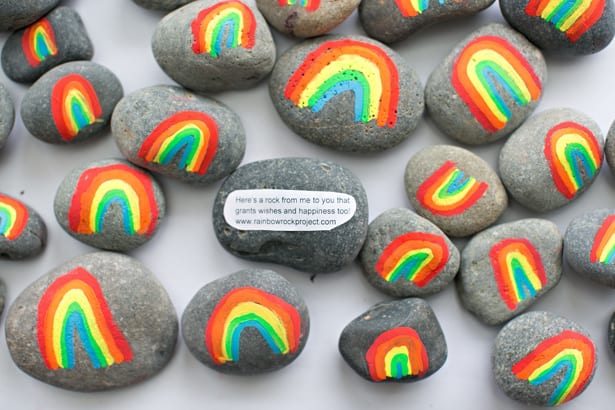 On the front of each rock is a bright painted rainbow and on the back a message my daughter came up with that says "Here's a rock from me to you that grants wishes and happiness too!" The rock is sealed to protect it.
You can learn more on the Rainbow Rock Project website with all the details on how you can help support the cause.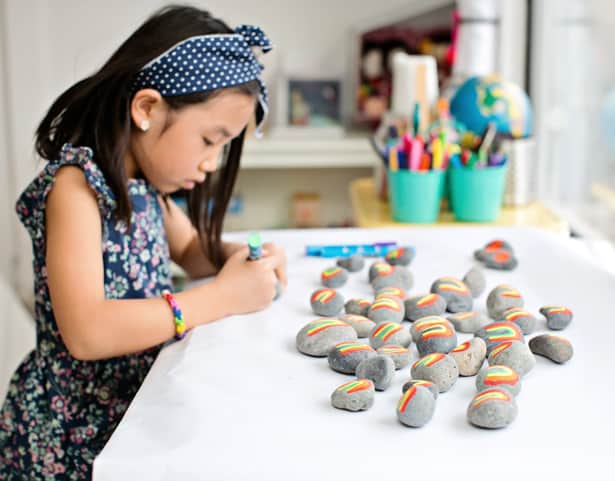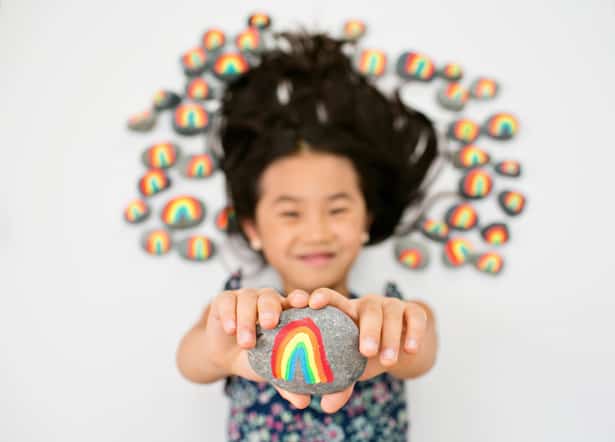 We would be thrilled if other kids (and grown-ups!) join us and share their own rainbow rock kindness! Just use the hashtag #rainbowrockproject and tag our Instagram account @rainbowrockproject so we can find you and share!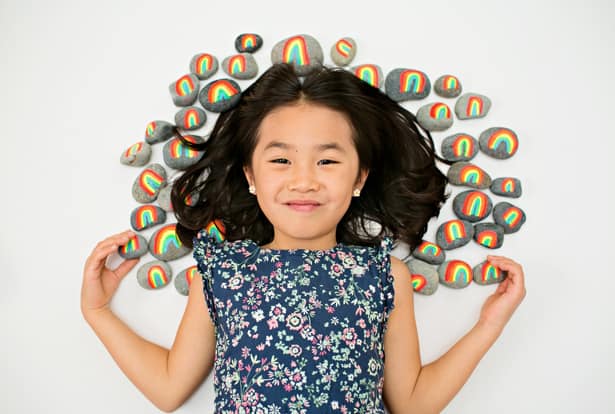 Thank you for all your support in spreading kindness and cheer.
UPDATE: Please follow along our adventures on our Instagram page @rainbowrockproject and share your rocks with hashtag #rainbowrockproject.
We've also gotten quite a few questions about what materials we use to paint and seal the rocks.
We love Fun Chalk Markers for their bright colors and use a low-odor spray varnish for the painted rainbows and Mod Podge with sticker paper to adhere the message on the back. Hope this is helpful in making your own rocks!
______________________________________________________________________________________________________
Disclosure: Some of the links in the post above are "affiliate links." This means if you click on the link and purchase the item, we will receive a small affiliate commission. Regardless, we give our promise that we only recommend products or services we would use personally and believe will add values to our readers.